Travel across Europe and learn more with the best books about Croatia, including Croatian history and culture books.
If you are headed to Croatia or are hoping to travel there via your armchair, don't miss these Croatian books.
Uncover books set in Croatia to transport you there along with translated literature, short story collections, and a plethora of nonfiction books on Croatia that discuss war, identity, and politics.
Learn more about Croatian history and culture. Witness the power of friendships.
While many of these titles are heavy, claustrophobic, and dark, find a few romances and humorous tales too. Sometimes a bit of comedy gets us through our darkest hours.
So, what are the best books about Croatia to read before you go? Don't forget to drop us a note with your favorite Croatia books in the comments. Let's get started!
Read more books across Europe.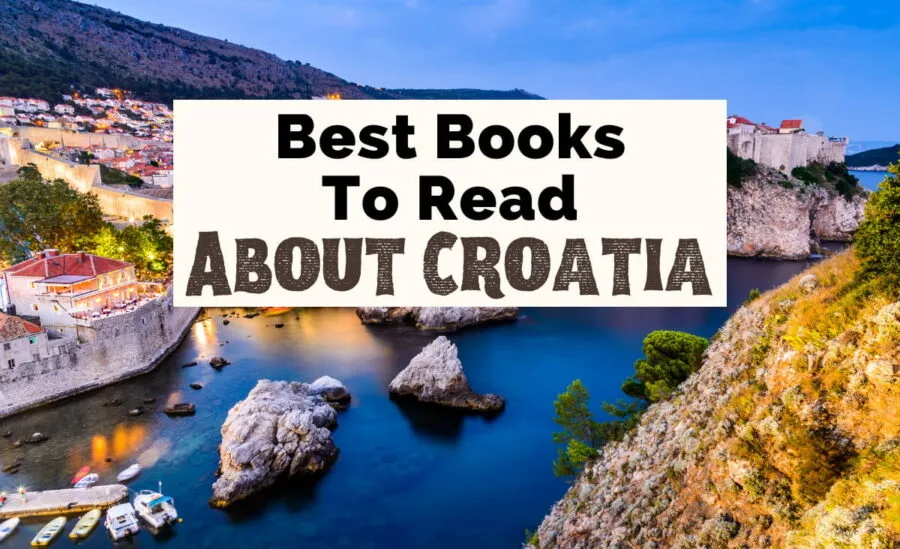 Grab your favorite books on Croatia:
10 Best Books About Croatia
By Dagney McKinney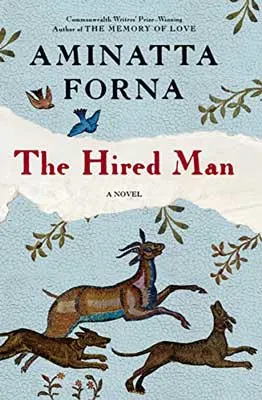 1. The Hired Man by Aminatta Forna
In the small market town of Gost, among the mountains and the trees, Duro Kolak lives alone with his two hunting dogs.
One day, he sees something not usually seen in Gost: new people. Englishwoman Laura and her two children have arrived and set up in a previously empty house in the town.
Duro decides to help them out by fixing the water supply for the house and performing other odd jobs. He also helps Laura restore a mural she found painted over on the property.
But the recovery of the mural stirs up bad memories in the town and its residents, and soon, Duro must work to keep the newcomers safe from secrets that are beginning to force their way out.
One of the tensest books set in Croatia, The Hired Man creates a rich atmosphere of suspense and anxiety, and the town becomes as much a character as the protagonists.

Read The Hired Man: Amazon | Goodreads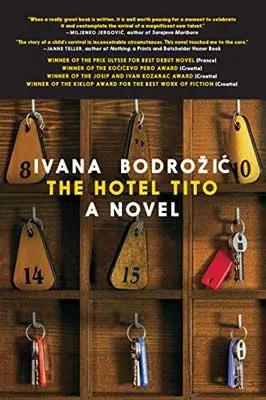 2. The Hotel Tito by Ivana Bodrožić
Translated by Ellen Elias-Bursać
As a young girl living in Vukovar, Croatia, 9-year-old Ivana Bodrožić is forced to flee with her mother and older brother from the invading forces of the Yugoslav People's Army.
Her father remains behind to fight for the Croatians, but his fate remains unknown to the rest of the family.
Now a part of a vast sea of refugees, Ivana narrates how they find their way to a former communist school in Kumrovec, the birthplace of Josep Tito.
As the years pass, Ivana experiences both love and loss. Friendships are born, and friendships dwindle.
But she continues to remain true to herself, never losing sight of who she is, even as she experiences a journey of self-discovery.
Unlike a lot of other novels set in Croatia during the Serbo-Croatian War, The Hotel Tito is autobiographical and is often regarded as one of the finest literary works on the subject.
With a self-deprecating sense of humor and a gift for insight, Ivana is an engaging author/protagonist in an environment fraught with despair and death.

Read The Hotel Tito: Amazon | Goodreads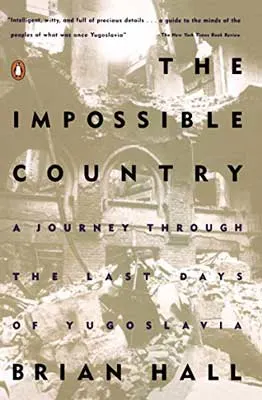 3. The Impossible Country: A Journey Through the Last Days of Yugoslavia by Brian Hall
Beginning in the spring of 1991, author Brian Hall spent months traveling through Yugoslavia, meeting and staying with people from all of the regions and territories therein.
In these turbulent last days of the country, Hall encounters members of all communities, including Serbs, Croats, Muslims, and those living in Kosovo.
Using his fluency in the Serbo-Croat language, he gains a deeper understanding of those living in the many and varied republics of Yugoslavia, especially in the rural areas.
As the civil war begins, Hall paints a very human picture of the conflict.
It is refreshing to see a nonfiction book about the Yugoslavian breakup that is grounded in its people, rather than just its politics.
With moments of great empathy and even occasional humor, The Impossible Country is one of the best books about Croatia to cover this period.

Read The Impossible Country: Amazon | Goodreads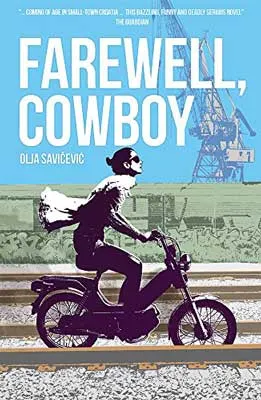 4. Farewell, Cowboy by Olja Savičević
Translated by Celia Hawkesworth
Returning to her hometown on the Adriatic coast, Dada is looking to solve a mystery.
A few years previously, Dada's brother Daniel – despite being young, smart, and popular – threw himself under a train. Yet the circumstances of this "suicide" are murky at best.
While in town, Dada discovers that a Western movie is being filmed nearby, like those she and Daniel used to enjoy as children.
With a movie set comes extras, and soon Dada is enjoying a fling with charismatic extra Angelo.
But in a twist of fate, Angelo knew Daniel, and though he denies it, he may well know something more substantial about Daniel's death.
There are plenty of colorful characters in author Olja Savičević's novel, with eccentrics among the production team and in the town itself.
Savičević has definitely written one of the more poetic and satirical Croatian books on this list. Farewell, Cowboy is worth reading just for the vibe and the rhythm alone.

Read Farewell, Cowboy: Amazon | Goodreads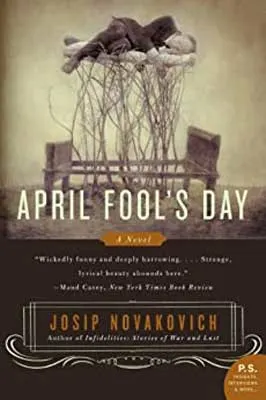 5. April Fool's Day by Josip Novakovich
The universe seems to be playing a prank on Ivan Dolinar. He was born on April Fool's Day, after all. And in 1948, no less, right when Tito and Stalin started to part ways.
Not only has he found himself in a labor camp following the disastrous backfiring of a mistimed joke (and he didn't even tell it), but then he ends up drafted into a civil war on the wrong side.
Ivan's troubles will only, however, get worse.
One moment he's on the Yugoslav side. The next he's been captured and sent out again for the Croatians, and then he's suddenly back with Yugoslavia, albeit on a death march.
Will there be any peace for this hapless pawn of bad luck?
On the face of it, there are not many funny things that happen to poor Ivan in author Josip Novakovich's novel, but you might find yourself laughing anyway.
Such is the power of black comedy. Based on your worldview, this is either one of the most depressing or one of the funniest books about Croatia on this list.

Read April Fool's Day: Amazon | Goodreads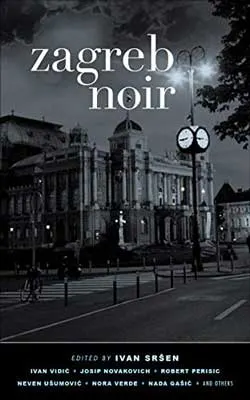 6. Zagreb Noir edited by Ivan Sršen
Following in the international series of Akashic Noir books, Zagreb throws its hat into the literary ring in this carefully curated selection of noir fiction from editor Ivan Sršen.
Through 14 short stories, readers get a glimpse of the darker and grittier side of Croatia's capital city, focusing on themes of love, peace, insanity, and stability.
In one story, a football fan slowly loses his humanity until he becomes a savage maniac howling like the rest of his team's "tribe."
During another tale, a lowlife criminal involved in human trafficking slowly realizes how he is trapped in a system just as much as the migrants he exploits.
There are not too many short story books about Croatia, but Zagreb Noir contains a diverse wealth of narratives that are by turns powerful, shocking, tragic, and insightful.

Read Zagreb Noir: Amazon | Goodreads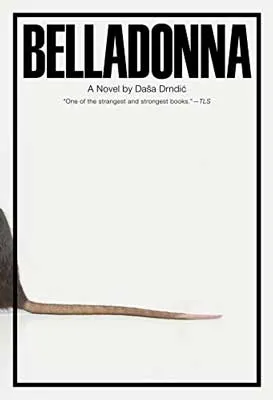 7. Belladonna by Daša Drndić
Translated by Celia Hawkesworth
Andreas Ban's body is not what it once was, and as his health deteriorates and he becomes increasingly terrified of death, he seems more haunted by the past.
Having lived through both WWII and the Balkans war, his memories are an unrelenting barrage of unspeakable violence.
This is a claustrophobic book about war and growing old – themes that start to mirror each other as the book progresses – and certainly not an easy read.
But if you are interested in Croatian history and the effects of both WWII and the Balkans war on the Croatian psyche, then this is definitely one of the best books on Croatia.
Drndić's more famous work, Trieste, also explores the consequences of war and memory and is one of the best books about Italy.
Uncover more books about WWII from around the world.

Read Belladonna: Amazon | Goodreads
Join The Uncorked Reading Challenge Today
---
Travel around the world with the Uncorked Reading Challenge. Get the best book and movie recs straight to your inbox. Sign Up Now.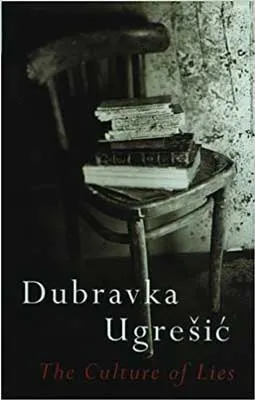 8. The Culture of Lies by Dubravka Ugrešić
Translated by Celia Hawkesworth
This was one of the first books about Croatia – and Yugoslavia as a whole – that I read, and it truly sparked my interest in the region.
Written between 1991-1996, this essay collection explores questions of identity and memory, while also examining the breakdown of normal, everyday life in the Balkans.
During the war, Ugrešić took an unwavering anti-war/anti-nationalist stance and continued to promote this viewpoint publicly in her writing.
In retaliation, she was branded as a public enemy in Croatia. They burned her books, and she went into a self-imposed exile after years of attacks and threats.
The Culture of Lies covers this time and her personal experiences during the collapse of the Yugoslav, the brutal civil war that followed, and part of the post-war period.
With searing wit and a good dose of humor, Ugrešić's essays analyze the dangers of nationalism and show us the realities of life during war.
If essays aren't your thing, Dubravka Ugrešić has written many fantastic books on Croatia and Croatian culture.

Read The Culture of Lies: Amazon | Goodreads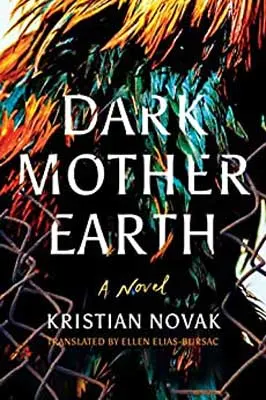 9. Dark Mother Earth by Kristian Novak
Translated by Ellen Elias-Bursać
Novelist Matija has written two successful books, but his third is proving to be a nightmare.
As he struggles to stop himself from making things up in the real world as well as on paper, his girlfriend has left him, and the past is coming back to haunt him.
Unfortunately, this past might not be the whole story. Matija has written and rewritten the events of his childhood so many times that he no longer knows exactly what happened.
This is a problem, especially when he considers the death of his father. When making things up is your livelihood, how much can you trust your own memory?
Tense, claustrophobic, and with a slow pace that really holds you helplessly in its grip, Dark Mother Earth is one of the darkest Croatian books on this list.

Read Dark Mother Earth: Amazon | Goodreads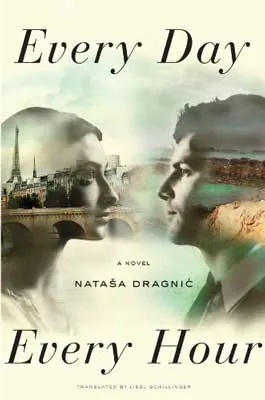 10. Every Day, Every Hour by Natasa Dragnic
Translated by Liesl Schillinger
Luka and Dora meet for the first time at kindergarten in a small seaside town in Croatia in the mid-1960s.
Embarrassingly for Luka, he faints upon first seeing Dora. But when she wakes him up with a kiss, the two become inseparable.
Theirs is an innocent love at first sight, blossoming into a friendship that only seems to get stronger, right up until Dora and her family leaves for Paris.
Years later, at a Parisian gallery, the two are reunited; he is now a promising artist, and she is an actress. But forces beyond their control seem to be seeking to keep them apart.
This is a proper cinematic-level romance through and through, told with paragraphs, poetry excerpts, quotations, the works.
Romance fans and those interested in Croatian books that don't devote themselves to wartime stories will have a lot to enjoy here, and author Natasa Dragnic's elegant writing matches the tone perfectly.
Travel to Paris with these books.

Read Every Day, Every Hour: Amazon | Goodreads
Save The Best Books On Croatia For Later: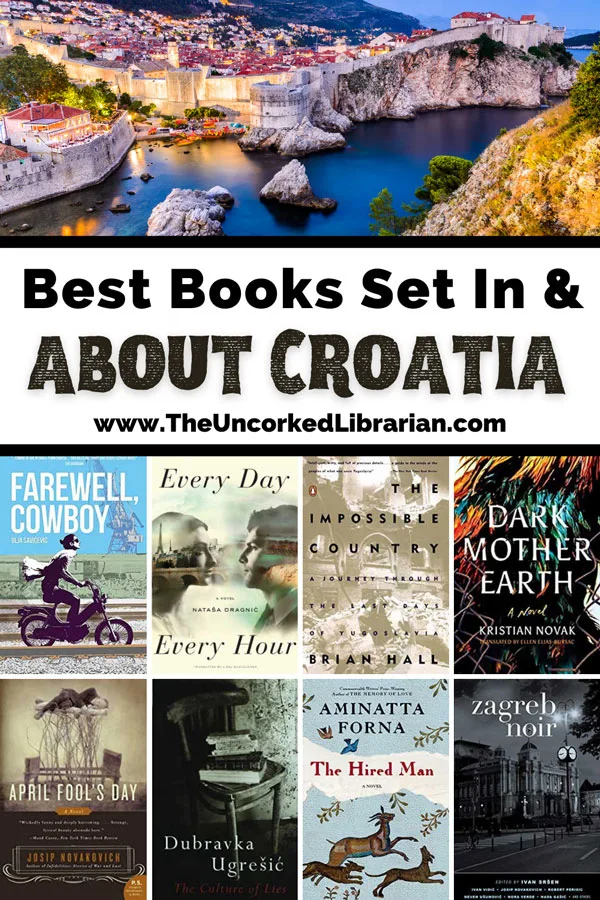 Grab your favorite Croatian books:
Thank you to TUL contributor, Dagney McKinney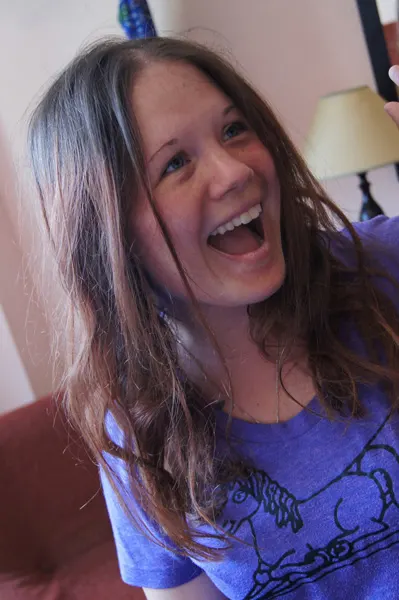 Dagney (pronouns: any) is a neurodivergent writer who loves all things macabre and weird. She likes outrageously spicy food, long walks through graveyards, and historical tangents. You'll most likely find her wandering around somewhere quiet or underground, buying salt, or whispering to camels.
Which Croatian books do you enjoy and recommend?
We are always adding books to our TBR pile. What nonfiction books about Croatian history and culture have taught you more?
And, which books set in Croatia transport you there and inspire a little vacation planning?
You may also enjoy:
Switzerland Books
Rome Books
Greece Books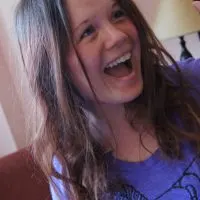 Dagney (pronouns: any) is a neurodivergent writer and book nerd who is drawn to all things weird and macabre. She also loves anything to do with fast cars, unhinged anti-heroes, and salt. When she isn't working or reading, you're likely to find her eating Indian food, playing board games, or hiding out somewhere dark and quiet, stuck down an internet rabbit hole. The easiest way to win her over is through cats and camels.