Meant To Be Broken: Summer Teen Romance
Are you look for teen summer romance books that will keep you up all night? Fall in love along with Rayne in Meant To Be Broken by Brandy Woods Snow.
Down And Dirty Meant To Be Broken By Brandy Woods Snow Book Summary
Fiery southern belle, Rayne Davidson, finds herself in an unexplainably lucky situation in Meant To Be Broken by Brandy Woods Snow.
The town's shining star, Preston Howard, has eyes on her. Preston is already taking college courses as his parents groom him to inherit the successful family business. Straight-edged, sweet, and hot as heck, Rayne cannot believe her circumstances—and neither can her mean-girl friends. Add in Preston's witty and equally hunky brother and let the love triangle begin.
In one of the best teen summer romance books of the year, Meant To Be Broken (Carolina Clay #1), written by Brandy Woods Snow, thrillingly takes readers on a plot filled with high school twists and turns of Rayne's love life. You will not be able to put down this book, especially once you hit the halfway mark. Woods Snow just keeps the heartbreaking suspense and deceitful drama coming.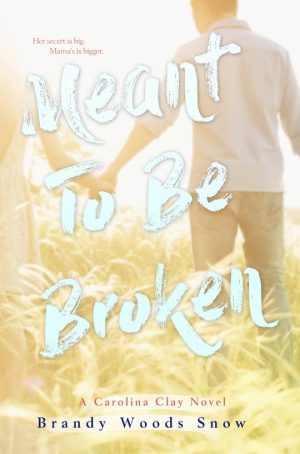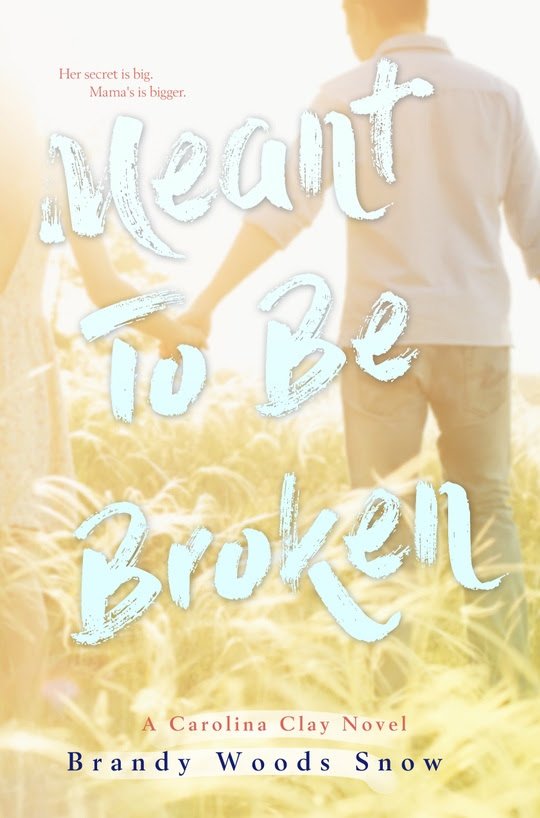 Pin
Meant To Be Broken Book Information
Title: Meant To Be Broken
Series: Carolina Clay Book 1
Author: Brandy Woods Snow
Publisher: Filles Vertes Publishing
Publication Date: 2018
Genre: Young Adult Romance | Contemporary YA | Realistic Fiction
I would like to thank Filles Vertes Publishing for personally sending me a free copy of Meant To Be Broken in exchange for a fair and honest review.
Find a copy of Meant To Be Broken by Brandy Woods Snow Here:  Amazon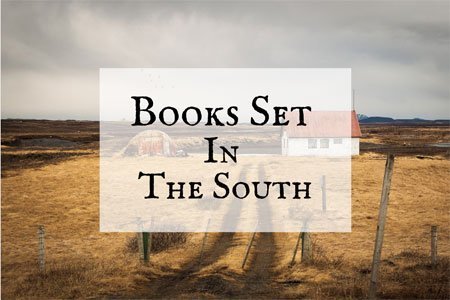 Book Review of Meant To Be Broken (Carolina Clay #1)
A Small Town With Big Romance (And Bigger Mouths)
Welcome to small-town South Carolina where locals whisper about your off-brand mayonnaise purchases. Southern customs and gossip seep out of every page, and the scene is automatically set as the town begins to gossip over Preston's underwhelming new girlfriend choice. In fact, the talk is so bad that Rayne's "crazy" mom has a panic attack in the grocery store.
The bee-like chatter is true: Rayne is not your average girl and is definitely not Preston's usual type. Smart and bold, Rayne is a firecracker.  Although she does not come from money, her family is sweet. Similar to Rayne, Preston's brother, Gage, is the black sheep of his family. Constantly disappointed, Gage's mother shows no interest or love in him and his father keeps his distance. Even the town seems to be at unease with Gage and his tattoo while Preston receives all of the admiration.
While Preston and Rayne begin their courtship, Rayne and Gage's friendship also grows. From French class partners to practice homecoming dances in the janitor's closet, we can see where this romance is going. Preston becomes busier and busier with adult dreams, and Gage just happens to be around more.
All three characters love and care about each other, though, which makes for one hell of an ending. There are secrets and lies that threaten to destroy everyone.  Everything we thought we knew and Woods Snow presents comes under fire.
---
Love the sound of Meant To Be Broken? Check out:
---
Wait, Meant To Be Broken Is Not Over Yet?
About halfway through, I had my conclusion. Or so I thought. With problems fixed, everything was great.   When I looked down at my Kindle page number, though, I had merely reached the halfway point. What the heck? No way. No freaking way. What else could there be to write about?  We hit happily ever after. Then, Rayne's life imploded.  The book imploded.  I did not sleep.  I could not sleep.  WHAT JUST HAPPENED?
And just like that, the book continued for another large suspenseful chunk with major plot and life twists that I just did not see coming.  No spoilers here but find every family and teenage life topic chucked on the table like little pop rocks.  Watch them jump, crackle, and explode.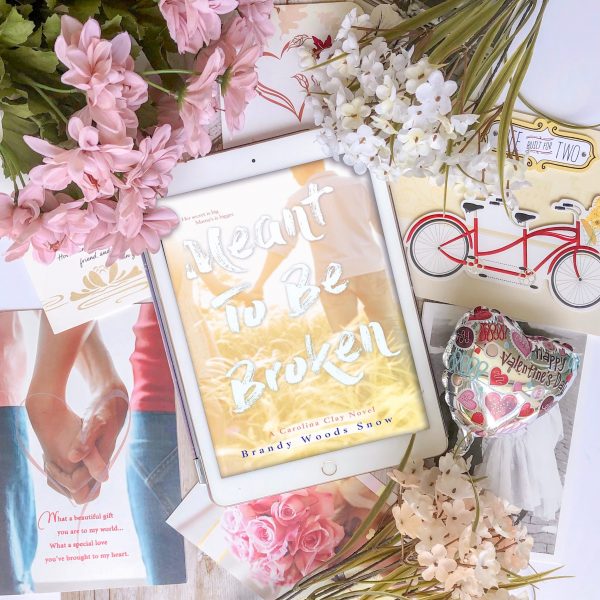 Pin
Who Will Stay Up All Night With Me?
Do You Love Teen Summer Romance Books Like Meant To Be Broken?
I do.  Sign me up any day.
Meant To Be Broken is a YA contemporary romance.  Realistic fiction is my jam times 100. If you love romance, adult or teen, this book is for you. In the world of YA, I do recommend this title for a more mature teen audience for sexual references and…outcomes…but only if you are more on the conservative side of tweens and teens reading about sex.
Most appealing: mean-girl friends, thoroughly fleshed out characters that surprise you, and the overall relevance of this title.  Teen love.  The military.  Non-traditional families and family drama.  Mental Illness.  High School.  Bring it on! I just love falling in love too, and this title pulled on all of the right heartstrings.  I cheered for all three characters, feeling like a traitor since only one man can win the woman.
Brandy Woods Snow is a talented writer, and I look forward to her next book.
Learn more about Brandy Woods Snow.
You may also love: Books That Change The Way You See The World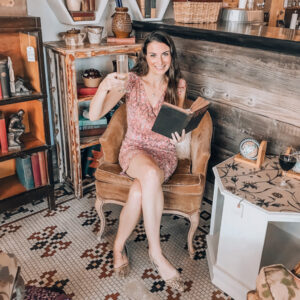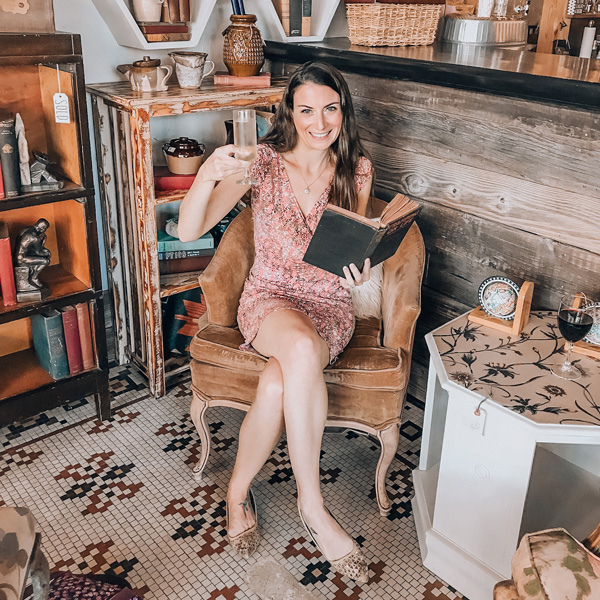 Christine (she/her) is the owner, lead editor, and tipsy book sommelier of The Uncorked Librarian LLC, an online literary publication showcasing books and movies to inspire travel and home to the famed Uncorked Reading Challenge.
With a BA in English & History from Smith College, an MLIS from USF-Tampa, and a U.S. Fulbright Fellowship in Christine's back pocket, there isn't a bookstore, library, or winery that can hide from her. Christine loves brewery yoga, adopting all of the kitties, and a glass of oaked Chardonnay. Charcuterie is her favorite food group.