Hotly Anticipated 2024 Book Releases To Watch For
Our team gets incredibly excited for the upcoming year's newest books to read. We are already filling up our piles with advanced reader copies, ready to review. Below, find just a few of our most anticipated 2024 book releases from debut and favorite authors. Don't be late to this book party, and pre-order and get yourself on those library waitlists.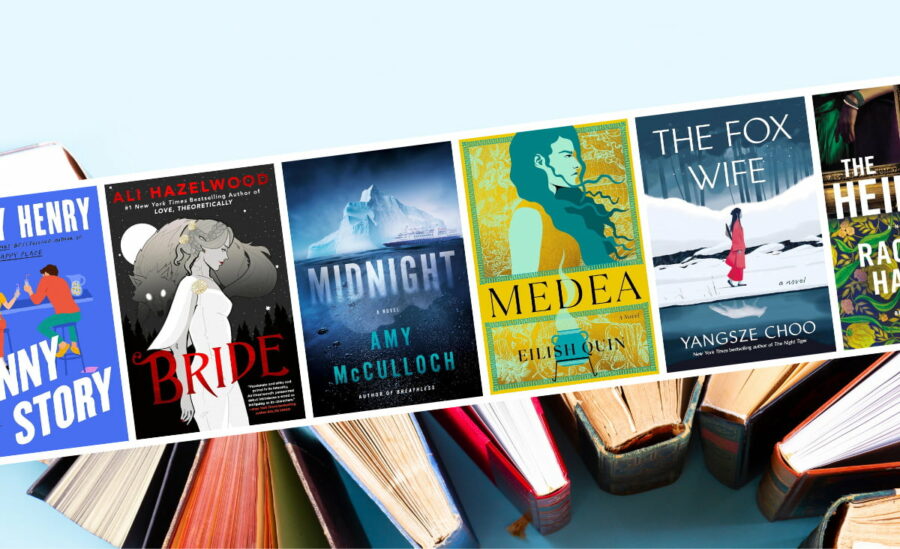 Top Authors & Books To Watch For In 2024
The Uncorked Librarian is filled with a team of book bloggers, avid readers, and two MLIS-degreed librarians – so you know we are researching and eyeing a brand new year of books like a wine lover heading to Sonoma. If you are in a hurry, we'd start by checking out these titles.
Our 5 most anticipated upcoming new books from popular authors include:
Five new books in 2024 from lesser-known authors that you won't see on every list:
Keep reading for more information about each book from our new release expert and enthusiast, Dagney. (Dagney read over 50 new book releases in 2023!). Every year, she pulls the best books that she knows our Uncorked Readers will love, especially for our annual reading challenge. Her lists promise to transport you across the globe, introduce you to new authors, and get you on that library waitlist ASAP.
P.S. Our new reading challenge is live. Read diverse authors, destination and fantasy novels, and history books with our 2024 Uncorked Bingo Card Challenge. ~ Happy reading, Christine
January 2024 Book Releases
Find the year's newest books by month starting with early winter into the summer.
Midnight by Amy McCulloch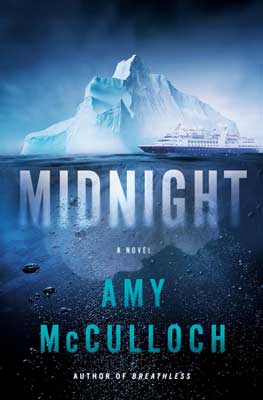 Isolated murder mystery set on an Antarctic cruise
Publication date: January 2, 2024
Amazon | Goodreads
McCulloch's previous release, Breathless, made our Best Books of 2022 list, which is why we are so excited for Midnight: As far back as she can remember, Olivia Campbell's dream holiday has been to take part in an Antarctic cruise. But that's all it is: a dream. At least, that's all she thought it was until her life takes an unexpected turn and she finds herself able to do just that.
Then, people start to turn up dead, and it's obvious there's a killer amongst them – and they're all trapped onboard! You know we love a good boat-set book.
The Djinn Waits a Hundred Years by Shubnum Khan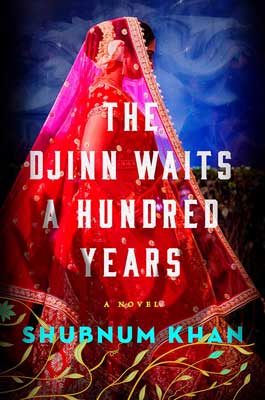 Islamic folk horror set in South Africa
Publication date: January 9, 2024
Amazon | Goodreads
When Sana and her dad move into Akbar Manzil, Sana can't help but be fascinated by the once-grand coastal South African estate. She endlessly explores the rooms, trying to unearth the house's mysteries.
But Sana is most intrigued by the locked room at the end of a hallway. The room beyond once belonged to a woman named Meena, the long-dead wife of the original owner of Akbar Manzil, and has remained untouched for decades. Within the room's walls, also lives a grieving djinn who now watches Sana as her interest in Meena and the house's mysteries turns into obsession.
As lovers of atmospheric horror, The Djinn Waits a Hundred Years sounds like one of the most unique new book releases in 2024, especially for those who also love folk horror or eerie haunted house stories.
The Heiress by Rachel Hawkins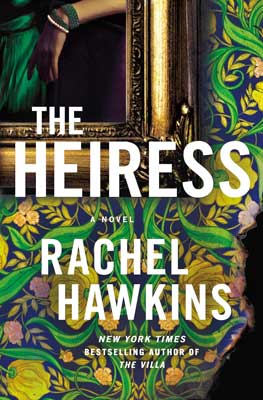 Domestic thriller set in North Carolina & Colorado
Publication date: January 9, 2024
Amazon | Goodreads
Cam McTavish is the adopted son of one of the most country's notorious women, and when she dies, he inherits her entire, large fortune. However, Cam isn't interested, instead moving to Colorado to work as a school teacher with his new wife, Jules.
Now, ten years later, more tragic circumstances have brought Cam and Jules back to North Carolina and Cam finds himself unwillingly pulled back into the family drama he worked hard to leave behind. But the more he gets pulled in, the more questions arise about Cam, his mom, their family… and the inheritance.
Many of Rachel Hawkins' books have been hits for us, so of course her newest release is one of the 2024 book releases we're most excited about. With TUL's founder (Christine) based in Asheville, we are thrilled to see a North Carolina-based novel.
Dungeons and Drama by Kristy Boyce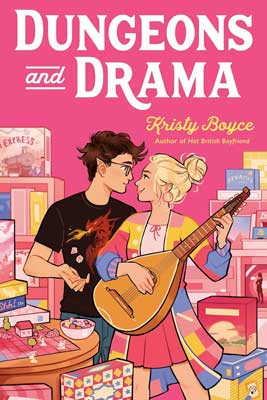 Geeky YA romcom set in a game shop
Publication date: January 9, 2024
Amazon | Goodreads
High schooler Riley's ultimate dream is to perform on Broadway. But after some ill-advised teenage shenanigans, Riley is grounded. As punishment, she has to work at her dad's game shop.
To get out of spending all her afternoons working – and therefore more time dedicated to her craft – she makes a deal with one of the other employees, Nathan. Riley agrees to fake date Nathan and flirts hopelessly with him publicly to make his gamer-girl crush jealous. In exchange, he'll cover her shifts so she can work on the school musical.
But since this is one of the cutest (and geekiest) romance books coming out in 2024, it's probably safe to assume things don't quite go to plan; Riley and Nathan soon start to catch feelings. As fellow gaming geeks, we can't wait to get our nerdy hands on it! (Christine's love of gaming in library programming was even featured on YALSA's blog).
Womb City by Tlotlo Tsamaase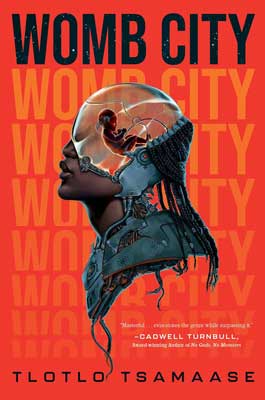 Sci-Fi Dystopian set in future Botswana
Publication date: January 23, 2024
Amazon | Goodreads
Set in a future Botswana where people have the ability to move their consciousness from body to body, Nelah finds her own body controlled by her husband via microchip. Trapped in a loveless marriage and with a child on the way, Nelah's life is completely upended after a night of drinking ends with a hit-and-run.
Fearing for her life in this patriarchal world, Nelah and her lover kill and bury the body. But in a world where you can switch your consciousness to other bodies, this isn't the end of things for Nelah. She is haunted by an angry, vengeful spirit willing to commit incredibly violent acts against everyone Nelah loves.
Can Nelah unearth her society's deepest secrets and save herself and her unborn child before this spirit comes for her? If you're looking for ghosts in unique settings this 2024, Womb Settings certainly promises to offer just that.
February
Bride by Ali Hazelwood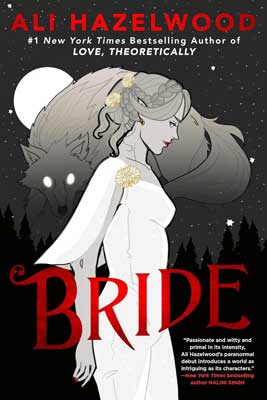 Fantasy romance between a vampire bride and werewolf groom
Publication date: February 6, 2024
Amazon | Goodreads
You know we love a good vampire book (or ten!), and Ali Hazelwood is one of our favorite feel-good romance authors: As the only daughter of the Vampyre council's most powerful member, Misery is expected to do what she must to protect her kind. Unfortunately for Misery, this means entering into a marriage of convenience with the local werewolf pack's alpha, Lowe, who is known for his ruthless, but fair leadership of the Weres.
Although both agree to the marriage, Lowe doesn't trust Misery. Misery has her own intentions that have nothing to do with her father's wishes or the other vampyres' wellbeing. Will these potential enemies learn to work together and overcome their differences – and maybe fall in love – in one of our most hotly anticipated werewolf books of 2024?
Your Shadow Half Remains by Sunny Moraine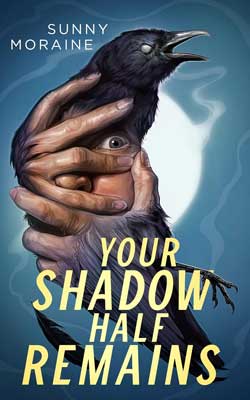 LGBT+ horror set in a post-apocalyptic world
Publication date: February 6, 2024
Amazon | Goodreads
This upcoming and creepy horror novella is set in a post-apocalyptic world where eye contact can lead to death. Just one look and you might unintentionally send someone – or yourself – into a violent rage. So no one looks at each other anymore. In fact, they rarely even talk, if it can be avoided.
This is why when Ellis moves in down the road, Riley is desperate for a human connection. But as the two women grow closer, all Riley wants to do is look at Ellis. Just one look…
If you are looking for unsettling 2024 book releases, Your Shadow Half Remains seems like it will be the perfect choice. Admittedly, as an autistic person who hates eye contact, this is one of the most intriguing premises of these upcoming releases. Plus, much of our team devours terrifying queer horror books.
The Fox Wife by Yangsze Choo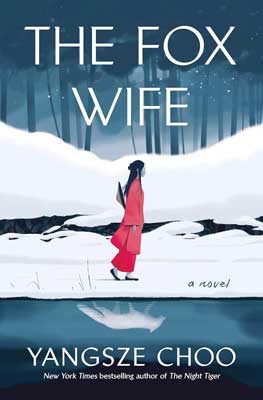 Historical fantasy set in Manchuria in 1908
Publication date: February 13, 2024
Amazon | Goodreads
For new books promising a mixture of crime procedural, family drama, and historical fantasy, The Fox Wife is a perfect choice: Set in Manchuria in 1908, Choo introduces us to a family that owns a Chinese medicine shop who are cursed to see their eldest sons die before their 24th birthdays.
Into this environment comes a new servant, but is she simply everything that she seems, or is she secretly a fox spirit? And, a fox spirit like the kind that may be responsible for the body of the young woman Detective Bao has recently discovered frozen in the snow in the woods…
Medea by Eilish Quin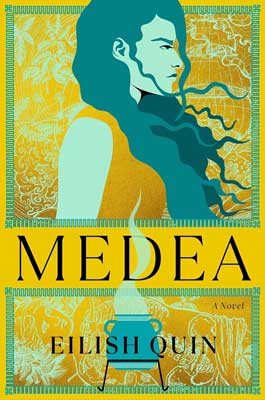 Feminist Greek myth retelling
Publication date: February 13, 2024
Amazon | Goodreads
In the original Greek myths, Medea was said to have murdered her own children as revenge on her husband, Jason, leader of the Argonauts, after he left her for another woman. For this despicable act, Medea is one of the most hated women in Greek mythology. But, what if there was more to her story? After all, history so often leaves women's stories out.
Medea is the newest feminist myth retelling in which we get to learn about the sorceress, Medea, her isolated upbringing, her turn to magic, and the prophecies that haunted her. As fans of Jennifer Saint, we are always seeking out more Greek mythology authors to champion.
March
Murder Road by Simone St. James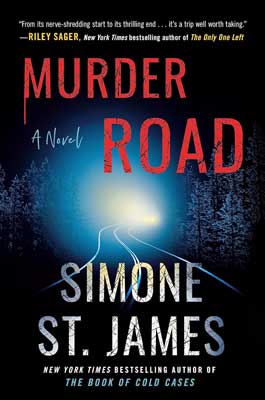 Supernatural thriller set in 1995
Publication date: March 5, 2024
Amazon | Goodreads
Newlyweds April and Eddie are driving along Atticus Line on their way to their honeymoon when they decide to pull over and pick up a hitchhiker whom they take to a local hospital. However, they're soon trapped in a nightmare when the woman dies and they become the lead suspects. People have been mysteriously dying along the Atticus Line since 1976, and everyone wants answers.
But are the deaths and disappearances part of a local urban legend or a serial killer? We're excited about the vibes and interested to see what Simone St. James does without her signature dual timeline. You know we most enjoyed St. James's The Sun Down Motel and The Book of Cold Cases.
Where Sleeping Girls Lie by Faridah Àbíké-Íyímídé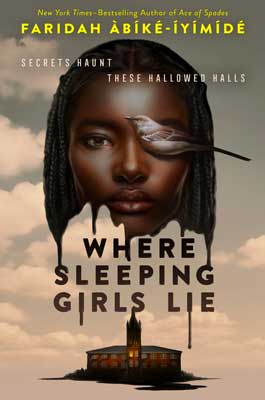 YA dark academia set at a prestigious board school
Publication date: March 19, 2024
Amazon | Goodreads
Not only is this Sade's first time at boarding school, but it's also her first time going to a school that isn't her own home; she doesn't know what to expect. But despite her perpetual bad luck, she certainly didn't expect her new roommate, Elizabeth, to disappear her first night. Wanting to know what happened to Elizabeth (and stop the rumors claiming she's responsible), Sade starts to dig into the school's history. The secrets she uncovers could change everything.
If you love dark academia full of social commentary and unexpected turns, Where Sleeping Girls Lie promises to be one of the best upcoming book releases in 2024.
The Mystery Writer by Sulari Gentill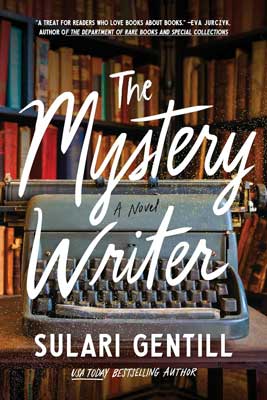 Literary thriller about a woman caught up in a murder investigation
Publication date: March 19, 2024
Amazon | Goodreads
If you quit your safe career as an attorney and turned up unexpectedly at your brother's house with large suitcases and an unfinished novel, you could probably anticipate some questions. But that's exactly what Theodosia Benton has done, without even knowing if she has the ability to finish her first book. Hopefully, she does; it would make things better when her parents find out.
Fortunately, her mentor is one of the most famous and successful authors. Unfortunately, he's just been murdered. And now it seems her brother is the chief suspect. However, like any good writer, the deceased has left a trail of clues that lead into a labyrinthine story full of twists and turns.
Take The Uncorked Reading Challenge!
Travel around the world with our Uncorked Reading Challenge. Never be late to the party with unique new book releases. Get the latest movie and book lists straight to your inbox.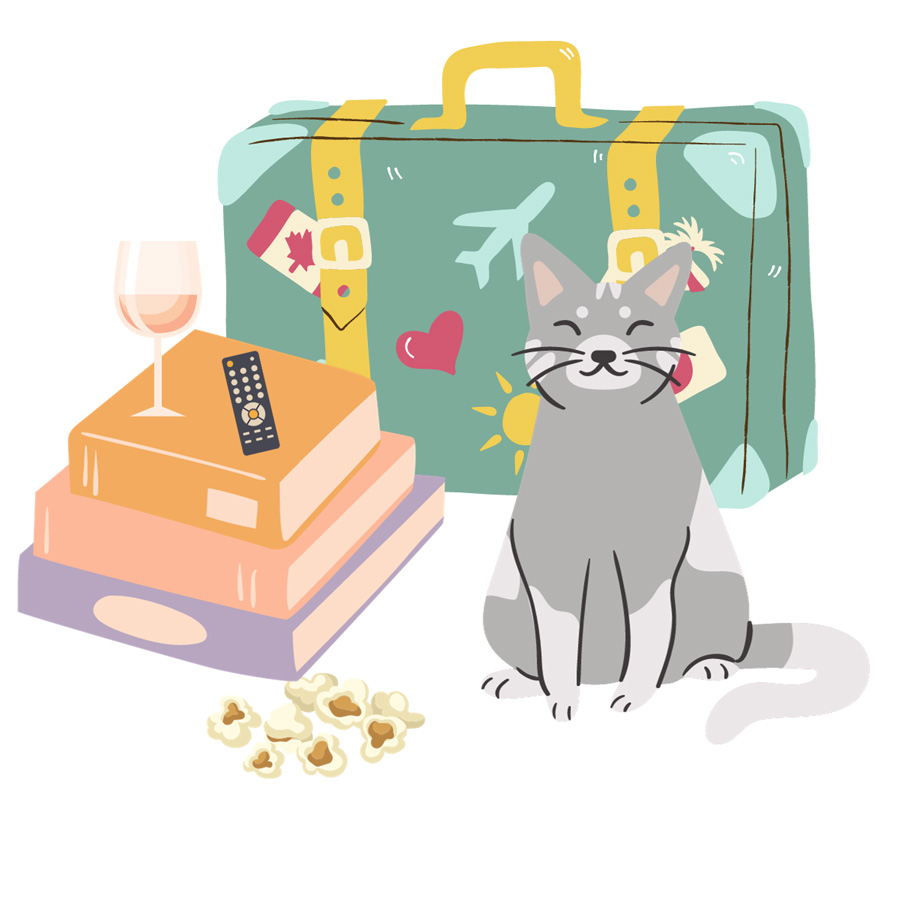 April
She's Not Sorry by Mary Kubica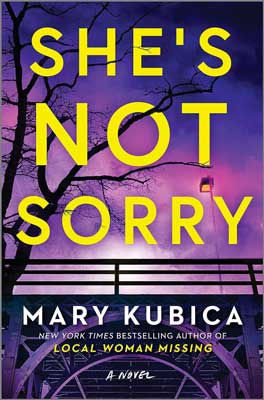 Thriller set in a hospital
Publication date: April 2, 2024
Amazon | Goodreads
Meghan Michaels is an overworked ICU nurse and mom to a teenage daughter who happens to be working when Caitlin is brought in. Caitlin is a patient in a coma after a 20-foot jump onto the train tracks. No one knows if she'll pull through and survive, but she's all anyone at the hospital can talk about.
Given her own struggles with suicide, Meghan is hesitant to be assigned to Caitlin. But everything changes when a witness comes forward and says Caitlin might have been pushed. Who is Caitlin? What happened to her? Now Meghan finds herself obsessing over her new patient and getting pulled further in and asking questions she might not want to know the answers to.
Your Blood, My Bones by Kelly Andrew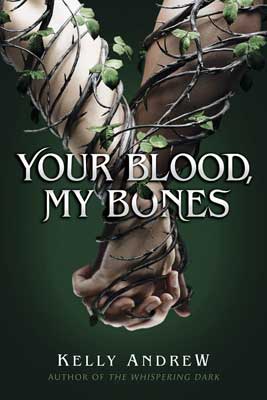 Fantasy horror set on an isolated farm
Publication date: April 2, 2024
Amazon | Goodreads
Wyatt Westlock's parents are dead and she's inherited their farm, her childhood home, which she fully intends to set on fire and never look back. That is until she discovers her childhood best friend, Peter, chained up in the basement. Peter, it turns out, is semi-immortal and has been subjected to hundreds of ritualistic sacrifices by the Westlocks.
He might not be dead, but his life isn't his own, either. To truly free himself and get it back, he must end the Westlock line. But there is more than Peter for Wyatt to worry about as ancient forces are slowly encroaching on the farm, ones that intend to harm. Can the former friends figure out a way to work together, trust each other, and save them both, or will the past haunt them forever?
While We Were Burning by Sara Koffi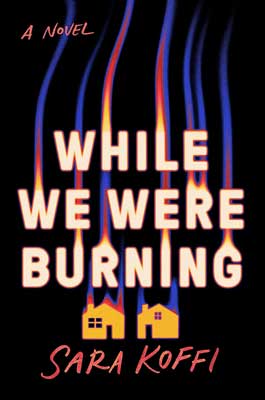 Literary thriller set in Memphis
Publication date: April 16, 2024
Amazon | Goodreads
While We Were Burning promises to be one of the twistiest 2024 book releases full of social commentary and tension: Elizabeth is a wreck after her best friend's death and hires an assistant to help keep her from spiraling further out of control. Brianna is the perfect assistant. She even helps Elizabeth dig into her friend's death when it seems no one else cares.
But while both Elizabeth and Brianna are searching for answers, their questions are different. Elizabeth wants to know what happened to her friend, but Brianna wants answers to why her son was killed in this very neighborhood – and she thinks Elizabeth holds the key.
Funny Story by Emily Henry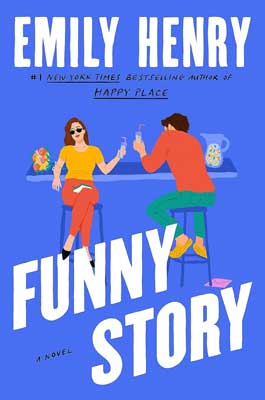 Romance set in Waning Bay, Michigan
Publication date: April 23, 2024
Amazon | Goodreads
Daphne's [former] fiancé, Peter, has just left her for his childhood best friend, Petra. In turn, Petra left her boyfriend, Miles. Alone and newly homeless, but unwilling to move home and leave her dream job, Daphne proposes that she and Miles be roommates. After all, he's the only person who can truly understand this betrayal.
Although Miles agrees, the two soon realize they couldn't be more unalike and set out to avoid one another. But, a night of commiserating and scheming leads the two jilted lovers to come up with a plan for revenge: publicly posted, swoon-worthy photos of their adventures together. What are the chances this plan backfires and Daphne and Miles wind up falling for each other in the process?
Since loving Beach Read and enjoying Book Lovers, we always look forward to Emily Henry's new releases. We know we're not alone in considering Funny Story to be one of our most eagerly awaited new book releases in 2024.
May
The Last Murder at the End of the World by Stuart Turton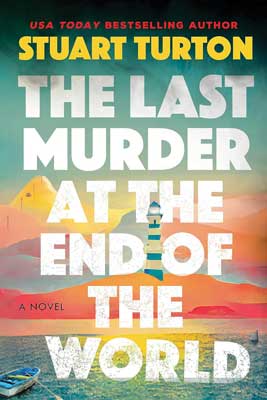 Sci-Fi mystery set on an island
Publication date: May 21, 2024
Amazon | Goodreads
On an isolated island, 125 people (including 3 scientists) are the last remaining people alive. Outside of the island, everyone has been killed by a looming fog. But the island is safe. Or, it was, until one of the scientists was murdered and everyone's memories were wiped. Now they have 92 hours to solve the murder before the smog reaches them and kills them all.
But how do you solve a murder when no one – not even the murderer – knows they did it? Stuart Turton is known for his incredibly unique premises. The Last Murder at the End of the World is no exception and is sure to be one of the most unique 2024 book releases, especially if you love island-based stories.
Goddess of the River by Vaishnavi Patel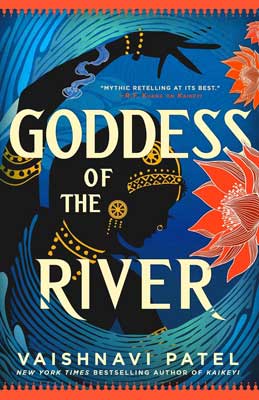 Historical fantasy based on Indian mythology
Publication date: May 23, 2024
Amazon | Goodreads
We have plenty of Indian mythology book recommendations, which is why we are hoping to add Goddess of the River to this list: Ganga is the goddess of the river. She is responsible for controlling those young gods that prowl along her banks. However, when they incur the wrath of a powerful sage, Ganga is cursed with mortality.
Just as she manages to fulfill her obligations to the sage, she is forced to separate from her infant son, Devavrata. Over the years, their paths come closer and closer together, even as war looms and destiny seems to conspire against them. Can mother and son ever be reunited?
June 2024
Where Wolves Don't Die by Anton Treuer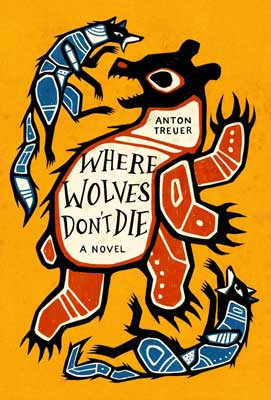 Contemporary thriller set in the northern Americas
Publication date: June 10, 2024
Amazon | Goodreads
Here at TUL, we champion Indigenous literature, which is why we are excited for Where Wolves Don't Die: It's bad enough that Ezra Cloud has to live in northeast Minneapolis; it's even worse that every day he has to suffer the terror of Matt Schroeder, the local bully.
But one day Ezra steps in to defend his friend Nora from Matt, and things get physical. That night, Matt's house burns to the ground. Ezra is the prime suspect, of course. But to avoid biased persecution his family sends him to his grandfather in northern Canada, far from reach. Right?
Daughter of Calamity by Rosalie M. Lin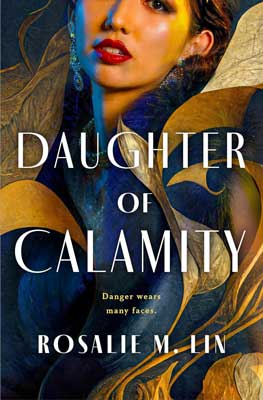 Historical science fiction set in an alternate 1930s Shanghai
Publication date: June 18, 2024
Amazon | Goodreads
The Paramount is one of the most exclusive and lavish clubs in all of Shanghai, and Jingwen is lucky enough to work there (as a showgirl, but still). To make ends meet, she has a side hustle running money for her aunt, who just happens to be the chief surgeon for the most powerful gang in the city.
Things take a grisly turn when a series of attacks on cabaret dancers leaves the bodies without their faces, and it gets even worse when those missing faces begin to appear on wealthy patrons of the club. Now it's a race against time to find out who's responsible for the killings before Jingwen finds herself under the knife.
We'd love to know what books you cannot wait to read this 2024.
Let us know in the comments your most anticipated new books in 2024. And, if you are catching up on new books over the past few years, try these reading lists: