14 Best Books About Cuba To Read For History Buffs
As an isolated location that many travelers may never have the opportunity to visit, Cuba is a fascinating country with a turbulent history. From nonfiction and espionage thrillers to classics and historical fiction, learn more through the best books about Cuba.
Take a deeper dive into this mysterious island country with topics ranging from the Cuban Revolution and politics to delicious Cuban rum. Meet famous Cuban authors, and even find a little romance.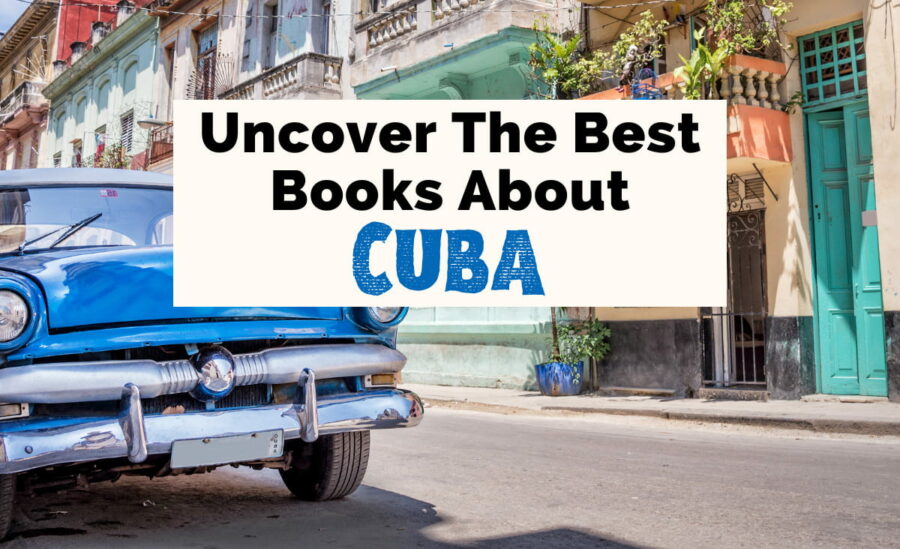 Top Two Historical Fiction Books About Cuba To Get You Started
As a history and English undergraduate double major, I've always learned the most by reading historical fiction novels – while still maintaining a critical eye. Seeing a time period come to life via fiction has always captivated my interest, sometimes leading to grabbing a nonfiction novel.
If you are more of a fiction reader like me, The Most Beautiful Girl in Cuba and Isla to Island are two great starting points. Then, for what to read next, Jeremy discusses top fiction and nonfiction recommendations. – Christine
The Most Beautiful Girl In Cuba by Chanel Cleeton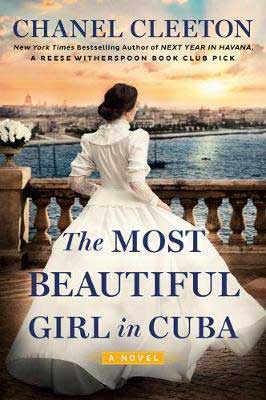 Chanel Cleeton is one of my go-to's for historical fiction novels. While I most enjoyed The Last Train to Key West, The Most Beautiful Girl in Cuba remains a strong contender for great books on Cuba, especially if you enjoy biographical fiction.
Based loosely on the life of Evangelina Cisneros, a falsely accused Cuban prisoner who would go on to become a powerful political symbol, we watch as three women fight for freedom in the late 1800s. The juxtaposition of the Gilded Age against the backdrop of Cuban independence from Spain will leave your head reeling.
Most relevant, bear witness to the value of the free press amidst competition, misogyny, classism, and even some romance. My one minor disappointment, though, was the emphasis on the American reporter's story over Cisneros. Still, The Most Beautiful Girl in Cuba is an engaging history lesson brought to life in fiction. Island-set books are one of our favorite armchair travel destinations.
Read The Most Beautiful Girl in Cuba: Amazon | Goodreads
Isla To Island by Alexis Castellanos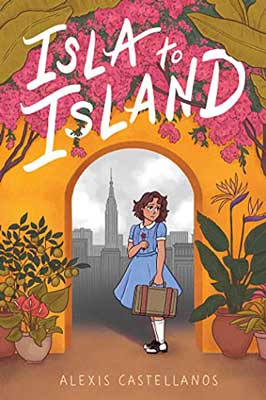 This beautiful tween graphic novel starts in Marisol's native language, Spanish. Castellanos wants to ensure that we see and feel the world through Marisol's eyes – and she successfully nails it.
As a part of Operation Peter Pan, Marisol's family sends her to New York, the only way to ensure her safety after the Cuban Revolution. The transition is filled with homesickness, confusion, and longing, and the pages grow as gray and silent as Marisol's mood.
Over time – and through the library – Marisol's world begins to brighten until she can see her family once again. The simplicity and beauty of Isla to Island gives power and voice to the hardships of immigration.
Suggested for readers 10+, for novels about Cuba after the revolution and its effects on youth, Isla to Island is a must. Like another one of our favorite authors, Ruta Septeys, Castellanos sheds light on the impact of war on those whom the shadows may have covered.
Read Isla To Island: Amazon | Goodreads
Great Nonfiction Books
For our nonfiction lovers, find award-winning and internationally recognized titles sure to teach you more.
Waiting for Snow in Havana: Confessions of a Cuban Boy by Carlos Eire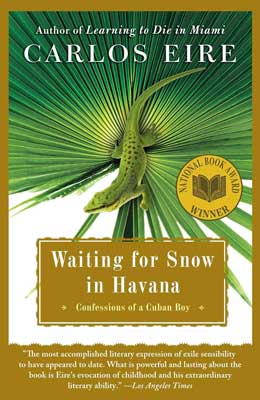 As a winner of the National Book Award for Nonfiction, Carlos Eire has cemented himself as one of the most distinct voices among Cuban writers. The writing style of his stunning memoir follows a distinctly non-linear form, jumping from one childhood moment to another, in a sometimes non-chronological order.
Following the Cuban Revolution of January 1st, 1959, amid growing concerns from parents as to the safety of their children under Fidel Castro's new regime, the Catholic Church (with others) implemented Operation Peter Pan.
This special, covert operation involved the evacuation of over 14,000 children from Cuba to the United States, with the aim of keeping them safe. It was the largest mass exodus of minor refugees in Cuban history to avoid the potential harm caused by Castro's revolution. Twelve-year-old Carlos Eire was one of them.
He relays his memories of a seemingly joyous upper-class life followed by a harrowing separation from his parents and a journey into the unknown. Eire paints a vivid picture of the death of his old life, writing what is considered one of the best Cuban books in the process.
Read Waiting for Snow in Havana: Amazon | Goodreads
Before Night Falls by Reinaldo Arenas
If you're looking for the best books about Cuba to deal with an individual trying to find the freedom to live as themselves, then Before Night Falls should be on your list. This powerful autobiography from author Reinaldo Arenas is a fascinating account of a life lived to the fullest despite repressive and external ideals.
Beginning with Arenas' poverty-stricken childhood in rural Cuba, we follow him as he spends his adolescence fighting as one of Castro's rebels. This leads to his emergence as a writer, his suppression by the new state leaders, imprisonment due to his homosexuality, and eventual escape to the U.S. via the Mariel Boatlift of 1980.
Though he may have met his untimely death in New York City following the AIDS crisis, Arenas is remembered as one of the most trailblazing Cuban authors of the 20th century.
Read Before Night Falls: Amazon | Goodreads
Cuba: An American History by Ada Ferrer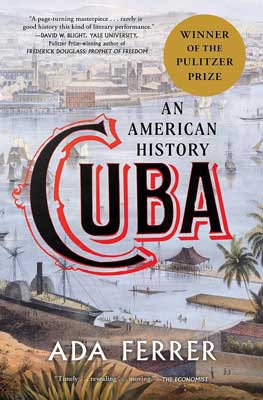 Author Ada Ferrer's insightful and well-researched dissection of the Cuban-U.S. relationship cemented itself as a must-read book by winning the Pulitzer Prize in History.
Many books about Cuban history often lean solely towards the political unrest of the Cuban Missile Crisis, the Bay of Pigs Invasion, and the Cuban Revolution. But Ferrer has chosen a rarer avenue of focus – namely, to zone in on how often the United States has had significant influence on the island nation, and vice versa.
Discussions of how capitalism and financial interest have directed the course of Cuba's history over the last few hundred years seem very timely and more relevant than some might consider comfortable. Anyone looking to become more politically attuned or well-versed in history will have lots to sink their teeth into in this.
Bacardi and the Long Fight for Cuba: The Biography of a Cause by Tom Gjelten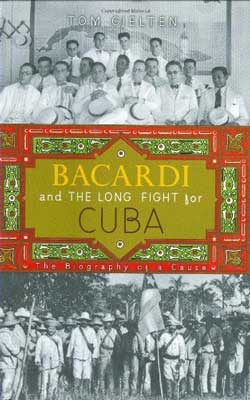 You don't have to be a connoisseur of rum to know the name Bacardi; since its creation in the mid-1800s, Bacardi has become a contender for the most popular rum in the world.
So what better way to dive into the rich veins of Cuba's history than through the lens of the Bacardi brand?
Author Tom Gjelten has written one of the best books on Cuba – both history and drink – by covering how political and cultural change has affected the fortunes of one of its most prominent families. Gjelten expertly guides the reader through five generations of the Bacardi family.
We begin with the birth of the Bacardi company and the fight for Cuba's independence from Spain in the 1860s. This leads up to the revolution of Castro's Cuba and Bacardi's relocation to Bermuda and beyond.
Read Bacardi and the Long Fight for Cuba: Amazon | Goodreads
Music in Cuba by Alejo Carpentier
Edited by Timothy Brennan and Translated by Alan West-Durán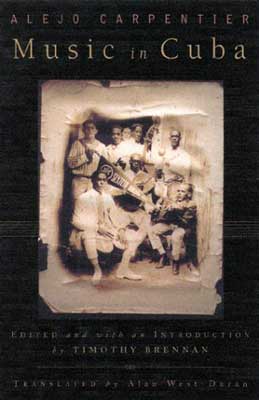 Music is one of the best ways to gain a new level of understanding about a culture, which author Alejo Carpentier sets out to prove. And, he successfully does this. Music in Cuba is by far the most extensive study of Cuban musical history.
For his research, Carpentier draws upon diverse sources such as dusty musical scores found in attics, official documents from the Spanish authorities, and ancient church circulars. He gives the reader an education on Cuban culture spanning 400 years, from rural Spanish folk to the sounds of modern Cuba.
Originally published in 1946, only Spanish language printings were available before an English translation followed decades later. This is one of the best books about Cuba for historians and musicians alike. Discover even more great books about the power and role of music.
Read Music in Cuba: Amazon | Goodreads
Take The Uncorked Reading Challenge!
Travel around the world with our Uncorked Reading Challenge. Never be late to the party with unique new book releases. Get the latest movie and book lists straight to your inbox.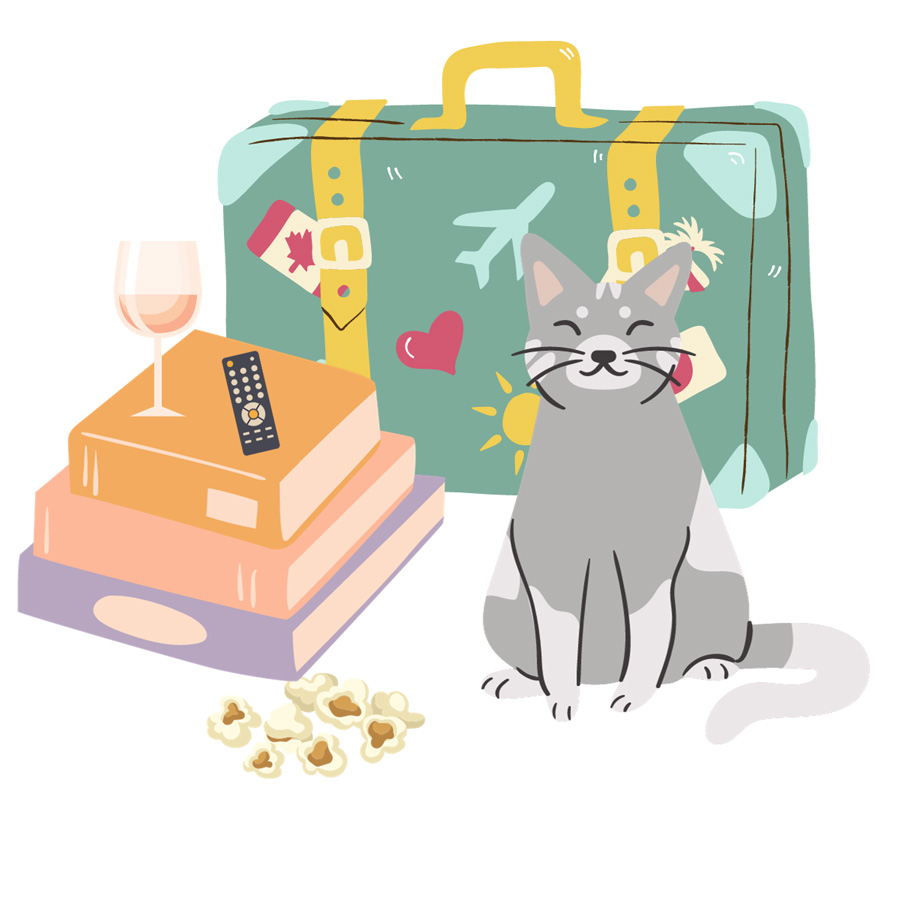 Fictional Novels About And Set In Cuba
From classics to translated literature, this novels will transport you abroad while teaching you more about everyday Cuban life, history, and culture.
Dreaming in Cuban by Cristina García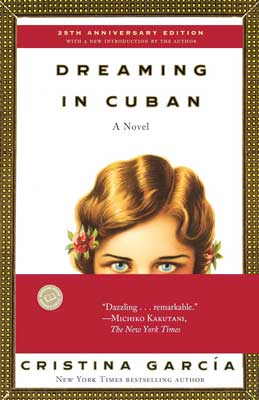 With elements of magical realism and an appropriately dreamlike quality, Dreaming in Cuban is one of the best novels about Cuba set in the 20th century. And, as the first novel from author Cristina García, this is an impressive debut.
Find a sweeping story that follows three generations of women; Celia del Pino, her daughters Lourdes and Felicia, and granddaughter Pilar. Set mainly in Cuba and the U.S., this is a bittersweet story of a family divided by tumultuous relationships, the fallout of the Cuban Revolution, and the wake of Fidel Castro.
With vivid, poetic prose and strong themes of family, memory, and exile, this story is especially relevant if family drama interests you.
Read Dreaming in Cuban: Amazon | Goodreads
Our Man in Havana by Graham Greene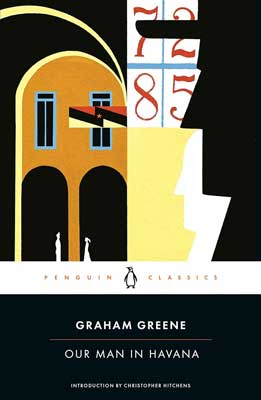 In one of the best satirical books set in Cuba, author Graham Greene mocks the intelligence services of the 1950s and their ability to determine the value of their information. Especially aimed at the British Secret Service, Greene – himself a former MI6 operative – based the novel on a real-life situation involving a "double agent" who created bogus information.
Our Man in Havana follows James Wormold, a former vacuum cleaner salesman who has a teenage daughter with expensive tastes. In order to avoid financial ruin, he reluctantly agrees to become Britain's "man in Havana," providing them with intel.
Unfortunately, he has no idea about anything that's going on. So, Wormold begins to make things up, starting credible but becoming increasingly fantastical. It only backfires because his stories seem to run absurdly close to the truth.
Our Man in Havana was adapted into a movie with Alec Guinness in 1959.
Read Our Man in Havana: Amazon | Goodreads
Three Trapped Tigers by Guillermo Cabrera Infante
Translated by Donald Gardner and Suzanne Jill Levine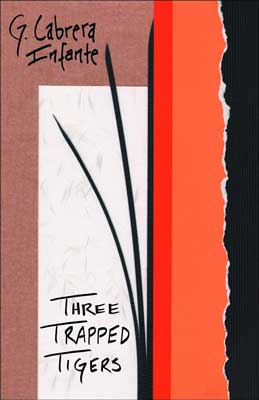 Written with a similar mindset to James Joyce's Ulysses and containing a wild kaleidoscope of typography, Three Trapped Tigers is one of the most unique Cuban novels ever written.
Author Guillermo Cabrera Infante has delivered a playful, imaginative, and inventive postmodern novel about the bonds of friendship; this is a highly ambitious undertaking for a first-time novelist.
Inside, find oddities such as periods of entirely blank pages, increasingly involved wordplay, and quite a lot of lists. Don't think too hard about what to expect – just dive into one of the most experimental fiction books about Cuba, and let it take you on a ride!
Read Three Trapped Tigers: Amazon | Goodreads
Paradiso by José Lezama Lima
Translated by Gregory Rabassa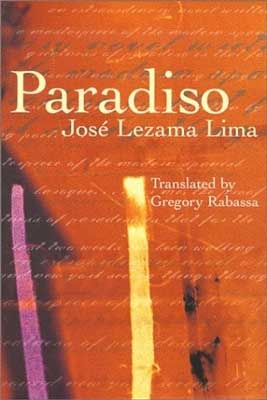 One of the most controversial Cuban books upon its publication, Paradiso is a must for anyone interested in reading queer literature from around the world.
Paradiso, which is considered to be a semi-autobiographical book by Cuban poet José Lezama Lima, is set during the Cuban Revolution in pre-Castro Havana. However, the revolution takes a backseat plot-wise, as we follow protagonist José Cemí as he comes to terms with his homosexuality and his father's sudden death.
This is not a plot-heavy book. It instead focuses more on philosophy and what it means to be human. The book explores language, grief, love, and so much more through a Cuban cultural lens, as well as with captivating prose. This literary book is sure to make you think more deeply.
Read Paradiso: Amazon | Goodreads
The Tower of the Antilles by Achy Obejas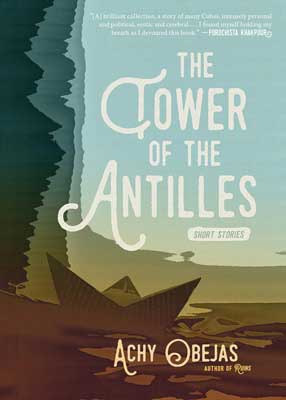 In one of the best books about Cuba to cover the concepts of migration and isolation through short stories, author Achy Obejas delivers a sensual, surreal, and stimulating collection. In fact, it was a Finalist for the Pen/Faulkner Award for Fiction and longlisted for the 2018 PEN Open Book Award.
We are shown family members on different continents separated by migration, whose blood ties might not be enough to hold them together.
In one story, an interrogation mixes fantasy with grim reality. In another, two lesbian lovers come to the realization that they may not be as close as they think. We see themes of nationality when a bilingual poet finds their Cuban identity under attack from a purely Spanish-speaking Cuban contemporary.
Throughout the collection, characters grapple with their sense of belonging, whether they feel as if they still need to find their place in the world, or if they've already left it far behind.
Read The Tower of the Antilles: Amazon | Goodreads
Havana Bay by Martin Cruz Smith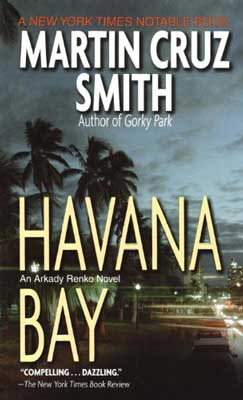 For anyone interested in learning about Cuba's complicated relations with outsiders, Havana Bay is one of the best books about Cuban history.
Following a personal tragedy, Russian Investigator Arkady Renko is sent to Cuba to identify the corpse of an important fellow Russian. When Renko arrives, he is told there will be no investigation as he is believed to have been a spy.
However, it is clear the man he is to identify has died under mysterious circumstances, and Renko begins his own investigation, immediately putting him at odds with local law enforcement. As he digs deeper, Renko is drawn into the many facets of Havana, including the city's murky underbelly.
Along the way, he makes friends (and enemies), learns about Santeria and sex tourism, and finds himself being targeted by mercenaries. Will he find out what happened to his friend in time, or has Renko stumbled upon something much more sinister?
Read Havana Bay: Amazon | Goodreads
The Old Man and the Sea by Ernest Hemingway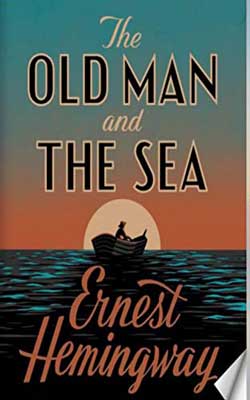 Written towards the end of his literary career, this novella was instrumental in securing author Ernest Hemingway the Nobel Prize for Literature in 1954.
There are many classic Hemingway themes on display here, such as courage in the face of adversity and triumph born from the overcoming of loss. As you would expect from Hemingway, everything is told through his restrictive and minimalist approach to vocabulary, which resulted in one of the best books about Cuba from a non-Cuban.
The Old Man and the Sea tells the story of an old Cuban fisherman named Santiago, who has not caught a fish for 84 straight days. Sailing out early for the Gulf Stream on the 85th day, Santiago has an encounter with an enormous marlin that will test his resolve, luck, and survival skills. One way or another, this elderly Cuban fisherman will return a changed man – if he returns at all.
While we are not the biggest lovers of classic novels here at The Uncorked Librarian, we appreciate the enduring nature and celebrity status that Hemingway achieved in the literary world. The Old Man and the Sea is the perfect selection if you are looking for something short that packs a sad, powerful punch. Discover even more memorable 1950s books to read.
Read The Old Man and the Sea: Amazon | Goodreads
Where To Head Next
We'd love to know your favorite fiction and nonfiction books set in and about Cuba in the comments. And, if you are looking for more reading lists, try: