Woman At 1000 Degrees by Hallgrímur Helgason – Unique Icelandic WWII Historical Fiction
Woman at 1000 Degrees by Hallgrímur Helgason is a newer Icelandic historical fiction novel about WWII, survival, love, and death. A tragic and crude book set in Iceland, learn about Herra's struggles as a displaced child of war. Find a Woman At 1000 Degrees summary, book information, and reviews here.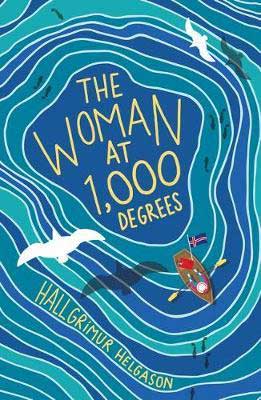 This post may contain affiliate links: If you purchase through my link, I will receive a small commission at no additional cost to you. I only recommend products/services that I approve of. See my full Disclosure Policy.
Author: Hallgrímur Helgason and translated by Brian FitzGibbon
Genre: WWII Historical Fiction | Set In Iceland
Pages: 416
Publisher: Algonquin Books
Publication Date: 2018
Buy On Amazon
Find books like Woman At 1000 Degrees by Hallgrímur Helgason here:
Woman At 1000 Degrees Summary
"I live here alone in a garage, together with a laptop computer and an old hand grenade. It's pretty cozy."

Herra Björnsson is at the beginning of the end of her life. Oh, she has two weeks left, maybe three—she has booked her cremation appointment, at a crispy 1,000 degrees, so it won't be long. But until then she has her cigarettes, a World War II–era weapon, some Facebook friends, and her memories to sustain her.

And what a life this remarkable eighty-year-old narrator has led. In the internationally bestselling and award-winning Woman at 1,000 Degrees, which has been published in fourteen languages, noted Icelandic novelist Hallgrímur Helgason has created a true literary original.

From Herra's childhood in the remote islands of Iceland, where she was born the granddaughter of Iceland's first president, to teen years spent living by her wits alone in war-torn Europe while her father fought on the side of the Nazis, to love affairs on several continents, Herra Björnsson moved Zelig-like through the major events and locales of the twentieth century.

She wed and lost husbands, had children, fled a war, kissed a Beatle, weathered the Icelandic financial crash, and mastered the Internet. She has experienced luck and betrayal and upheaval and pain, and—with a bawdy, uncompromising spirit—she has survived it all.

Now, as she awaits death in a garage in Reykjavík, she shows us a woman unbowed by the forces of history. Each part of Herra's story is a poignant piece of a puzzle that comes together in the final pages of this remarkable, unpredictable, and enthralling novel.

Algonquin Books
---
Take The Uncorked Reading Challenge!
Travel around the world with our Uncorked Reading Challenge. Never be late to the party with unique new book releases. Get the latest movie and book lists straight to your inbox.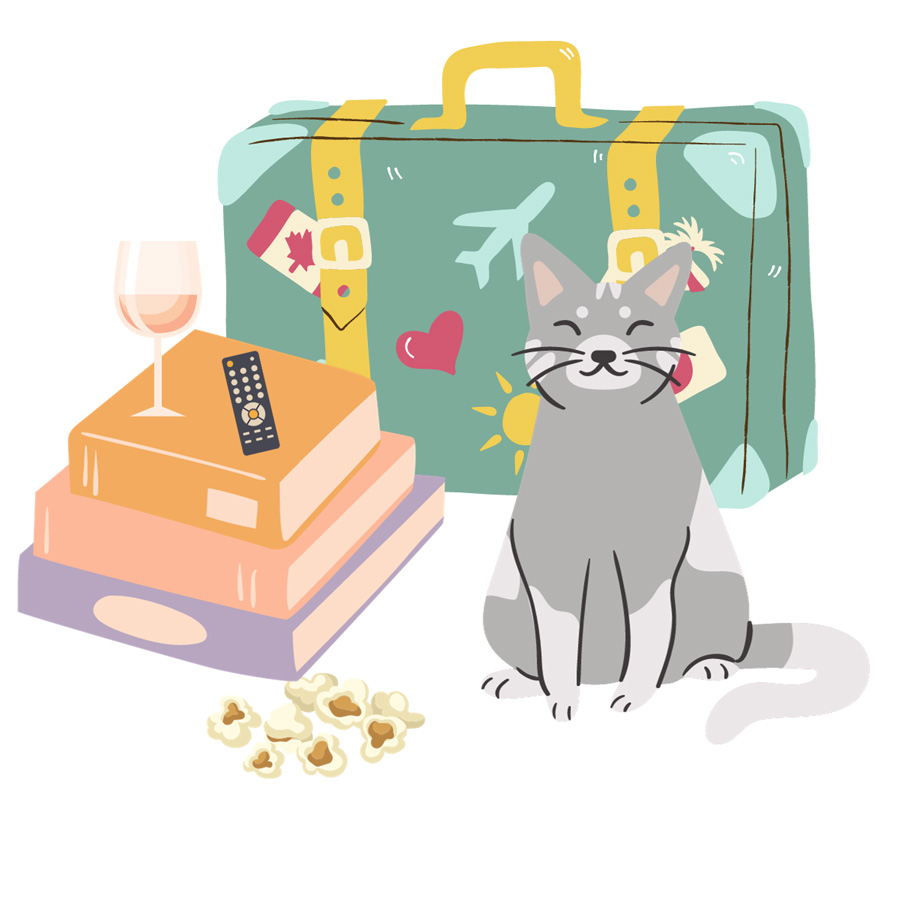 ---
TUL Synopsis Of Woman At 1000 Degrees by Hallgrímur Helgason
Woman at 1000 Degrees by Hallgrímur Helgason and translated by Brian FitzGibbon is a heartbreaking and intense historical fiction novel set during WWII in Iceland. Through Herra, Helgason paints a grim picture of war and the all-encompassing power of Hitler's grasp on a peaceful country.
Although Woman at 1000 Degrees received endless praise, the novel is equally entertaining and funny but also shrewd and a tad dragging. Slightly disappointed, I expected more from Helgason. However, I would not skip reading this title.
I also debate if the depressing and harsh tales of rape and a violent marriage affected my judgment of the novel. Herra is disgustingly honest and brutal just like the men who destroyed her. Unlikable narrators are tough but also intriguing. In many ways, Woman at 1000 Degrees is brilliant and evokes all the emotions.
Suffice it to say, I have a love-dislike relationship with Woman at 1000 Degrees.
TUL Full Book Summary Of Woman At 1000 Degrees
It's 2009, and Herra is booking her cremation appointment. Not yet dead, as her cancer spreads and emphysema worsens, Herra knows that she will not last until Christmas. With a WWII grenade still in her clutches, she plans on embracing her fiery end while retching out a few last chuckles.
A modern woman, Herra lives out her less than golden years in a garage where she trolls helpless suckers on the internet. Bitter and vile, Herra is a tell-it-like-it-is kind of gal. She spends the novel flashing back to her childhood–if one can even call it that–and possibly defends her terrible role as a mother in the process.
With an Icelandic father oddly joining Hitler's army, Herra and her mother find themselves moving around Europe first with privilege and then with nothing. Hitler is a drug to Herra's father; one he cannot give up even after the addiction becomes fatal.
With the endless relocation, Herra faces discrimination and bullying. Her education transforms into one taught by prostitutes and war. She learns about survival, deceit, and poor choices. Ultimately thrown on a ship and abandoned on more than one occasion, young Herra must fend for herself largely without any adult supervision.
From multiple rapes to starving and watching the world succumb to war, Herra manages to survive. She even starts her own family. Cyclical in nature, though, Herra becomes her parents, abandoning her children at a whim. No wonder they take her inheritance pre-death and never visit.
TUL Thoughts Of Woman At 1000 Degrees by Hallgrímur Helgason
Herra's character is loosely based on Brynhildur Georgía Björnsson, granddaughter of Iceland's first Prime Minister. Like Herra, Björnsson's father fought for Hitler, a rare occurrence for Icelanders. Left alone, she too wandered aimlessly around Germany and lived in a garage. Helgason's story is less than flattering–I will certainly pass on him writing about me.
The first half of this book drew me into the drama. Although you want to despise Herra, you can't help but admire her spunk and spark of life. As you learn about the tragedies suffered, you gain insight into her unpolished character. I felt empathy, repulsion, and understanding. Yet, halfway through, I had enough.
I can't quite pinpoint my loss of interest. Pacing? Brutality that is important to acknowledge but hard on the heart? Dislike for Herra as a mother? Did I like Herra, just a little? Or, could I at least appreciate her? Respect her? I laughed. I cried.
With that criticism, though, I would still highly recommend Woman at 1000 Degrees. As newer Icelandic fiction, the story offers a unique tale of an Icelandic family involved in the war–on Hitler's side. Well-written and emotionally stirring, you honestly cannot skip this title.
About The Author, Hallgrímur Helgason
Hallgrímur Helgason is an Icelandic writer and artist. Read more about Hallgrímur Helgason. Don't miss 101 Reykjavik by Hallgrimur Helgason, too.
Where You Will Find Woman At 1000 Degrees On TUL
Don't miss these books set in Iceland to read before you go. This destination reading list is sure to spark your wanderlust and better inform your trip.
If you love books set in and about Europe or are planning to travel there, head over to our master list of European books. Here, you'll find all of the book lists for countries like Germany, Netherlands, Iceland, France, Switzerland, England, Lithuania, Latvia, Estonia, Italy, Ireland, Spain, and so much more.
Are you looking for powerful books that will make you think more deeply? Check out our popular book list with inspirational books from all genres — fiction and nonfiction.
If you love biographical WWII historical fiction and books based on true events, don't miss this reading list. Of course, you'll find WW2 romance, mysteries, and thrillers, too.
In need of even more books about World War 2? We've got the massive list for you…
More Icelandic Books, WW2 Book Lists, & Book Reviews: