White Fragility by Robin DiAngelo
If you are looking for a book about racism and white defensiveness, try White Fragility by Robin DiAngelo. Find White Fragility book information, a book summary, and book reviews featuring this thought-provoking title.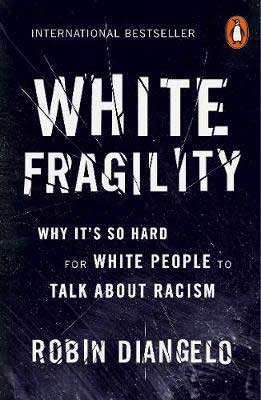 This post may contain affiliate links: If you purchase through my link, I will receive a small commission at no additional cost to you. I only recommend products/services that I approve of. See my full Disclosure Policy.
Author: Robin DiAngelo
Genre: Nonfiction | Racism
Pages: 192
Publisher: Beacon Press
Publication Date: June 2018
Buy Now: Amazon
White Fragility by Robin DiAngelo Summary
In this "vital, necessary, and beautiful book" (Michael Eric Dyson), antiracist educator Robin DiAngelo deftly illuminates the phenomenon of white fragility and "allows us to understand racism as a practice not restricted to 'bad people' (Claudia Rankine). Referring to the defensive moves that white people make when challenged racially, white fragility is characterized by emotions such as anger, fear, and guilt, and by behaviors including argumentation and silence. These behaviors, in turn, function to reinstate white racial equilibrium and prevent any meaningful cross-racial dialogue. In this in-depth exploration, DiAngelo examines how white fragility develops, how it protects racial inequality, and what we can do to engage more constructively.

Beacon Press
More About The Author, Robin DiAngelo
Robin DiAngelo has a PhD in Multicultural Education from the University of Washington. For over 20 years, she has facilitated and educated others as a consultant about the issues of racial and social justice. DiAngelo's background is in Whiteness Studies and Critical Discourse Analysis. Read more about Robin DiAngelo.
Where You Can Find White Fragility Book Reviews & Summaries On TUL
See what books we read in July, including White Fragility by Robin DiAngelo, Over The Top By Jonathan Van Ness, and Such A Fun Age by Kiley Reid.