Translated from Korean and the winner of the 2016 Man Booker International Prize, find a The Vegetarian by Han Kang summary, book information, and book reviews here.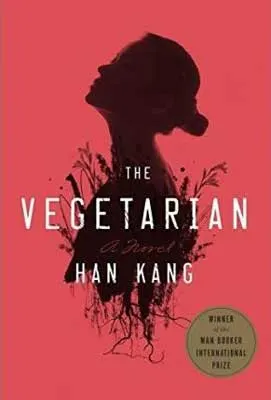 This post may contain affiliate links: If you purchase through my link, I will receive a small commission at no additional cost to you. I only recommend products/services that I approve of. See my full Disclosure Policy.
Author: Han Kang
Translated into English by Deborah Smith
Genre: Women In Translation | Book Set In South Korea | Psychological & Mental Health Fiction
TW: Eating Disorders, Rape, Animal Cruelty & Death, Suicide
Pages: 208
Publisher: Hogarth Reprint
Publication Date: August 2016
Buy On Amazon
If you are looking for access to more great books, try:
1. Book of the Month: Get the month's hottest new and upcoming titles from Book of the Month. You might snag an early release or debut author. Along with selecting a book a month, find terrific add-ons, both trendy and lesser-known titles.
2. Audible Plus: From Amazon, listen to Amazon Originals, podcasts, and audiobooks. They add new titles every week.
3. Amazon Prime: Don't miss Amazon First Reads – early access to Kindle books. Get fast delivery as well as movies, music, Originals, shows, and more.
4. Or, start your trial of Amazon Video for movies and tv series on demand.

The Vegetarian by Han Kang Summary
Before the nightmares began, Yeong-hye and her husband lived an ordinary, controlled life. But the dreams—invasive images of blood and brutality—torture her, driving Yeong-hye to purge her mind and renounce eating meat altogether.

It's a small act of independence, but it interrupts her marriage and sets into motion an increasingly grotesque chain of events at home. As her husband, her brother-in-law and sister each fight to reassert their control, Yeong-hye obsessively defends the choice that's become sacred to her.

Soon their attempts turn desperate, subjecting first her mind, and then her body, to ever more intrusive and perverse violations, sending Yeong-hye spiraling into a dangerous, bizarre estrangement, not only from those closest to her, but also from herself.

Celebrated by critics around the world, The Vegetarian is a darkly allegorical, Kafka-esque tale of power, obsession, and one woman's struggle to break free from the violence both without and within her.

Hogarth
Join The Uncorked Reading Challenge Today
---
Travel around the world with the Uncorked Reading Challenge. Get the best book and movie recs straight to your inbox. Sign Up Now.
More About The Author, Han Kang
Han Kang is a South Korean writer who made her debut as a poet in the early 1990s. Now an award-winning author, she works as a professor in creative writing for the Seoul Institute of the Arts.
More Translated Novels From Han Kang
Where You Can Find The Vegetarian by Han Kang Reviews On The Uncorked Librarian
Travel around the world with books about and set in South Korea. Also, explore books about North Korea.
Here at TUL, we try to read a diversity of books and love Women in Translation like Han Kang. If you are looking for more thought-provoking books about society, life, and mental health, don't miss this powerful books reading list. Find novels similar to The Vegetarian like The Midnight Library and Transcendent Kingdom.
Explore the best Korean books with English translations on this reading list.
See what other books we read this month, including one of my all-time favorites of 2020, The Death Of Vivek Oji by Akwaeke Emezi. You will also uncover another Women In Translation book review, Convenience Store Woman by Sayaka Murata.