If you are looking for a book about Cherokee families set in Oklahoma, don't miss The Removed by Brandon Hobson. Find a The Removed summary, book information, and book reviews here.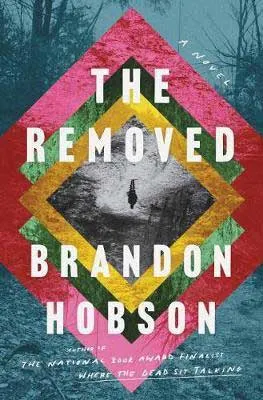 This post may contain affiliate links: If you purchase through my link, I will receive a small commission at no additional cost to you. I only recommend products/services that I approve of. See my full Disclosure Policy.
Author: Brandon Hobson
Genre: Cherokee Folklore | Book Set In Oklahoma
Pages: 288
Publisher: Ecco
Publication Date: February 2, 2021
Buy Now On Amazon
Find more great books like The Removed here:
The Removed by Brandon Hobson Summary
In the fifteen years since their teenage son, Ray-Ray, was killed in a police shooting, the Echota family has been suspended in private grief.

The mother, Maria, increasingly struggles to manage the onset of Alzheimer's in her husband, Ernest. Their adult daughter, Sonja, leads a life of solitude, punctuated only by spells of dizzying romantic obsession. And their son, Edgar, fled home long ago, turning to drugs to mute his feelings of alienation.

With the family's annual bonfire approaching—an occasion marking both the Cherokee National Holiday and Ray-Ray's death, and a rare moment in which they openly talk about his memory—Maria attempts to call the family together from their physical and emotional distances once more.

But as the bonfire draws near, each of them feels a strange blurring of the boundary between normal life and the spirit world. Maria and Ernest take in a foster child who seems to almost miraculously keep Ernest's mental fog at bay.

Sonja becomes dangerously fixated on a man named Vin, despite—or perhaps because of—his ties to tragedy in her lifetime and lifetimes before. And in the wake of a suicide attempt, Edgar finds himself in the mysterious Darkening Land: a place between the living and the dead, where old atrocities echo.

Drawing deeply on Cherokee folklore, The Removed seamlessly blends the real and spiritual to excavate the deep reverberations of trauma—a meditation on family, grief, home, and the power of stories on both a personal and ancestral level.

Ecco
Join The Uncorked Reading Challenge Today
---
Travel around the world with the Uncorked Reading Challenge. Get the best book and movie recs straight to your inbox. Sign Up Now.
A Snippet Of TUL's Review Of The Removed
Beautifully written but also deeply sad and moving, Hobson tells the horrific tale of how soldiers brutally removed Cherokee families from the land. Knowing little about Cherokee folklore and history, I loved learning more through an intense and powerful plot filled with rich — and sometimes unlikable — characters.
As a book that makes you think, I questioned what really happened at the end (no spoilers here but Edgar's outcome is ambiguous). My one qualm is that the varying perspectives and stories felt a tad obscure, at times, but overall, this is a quality and important read.
More About Author, Dr. Brandon Hobson
Dr. Brandon Hobson is a citizen of the Cherokee Nation Tribe of Oklahoma and an award-winning and award-nominated author. Hobson is also an assistant professor at New Mexico State University and teaches at the Institute of American Indian Arts in Santa Fe. Read more about Brandon Hobson.
More From Dr. Brandon Hobson
Where The Dead Sit Talking – National Book Award Finalist
Where You Can Find The Removed by Brandon Hobson Book Reviews On TUL
What are the best books set in every state? One of the largest book lists on TUL, don't miss our favorite books set in each U.S. state. Take our America Reading Challenge today, and uncover books like The Removed alongside classics, YA, indie, and so much more.
Are you looking for some of the best books set in and about the South? Don't miss our Southern novels reading list filled with contemporary titles like The Removed, Valentine, A Good Neighborhood, Transcendent Kingdom, The Vanishing Half, The Nickel Boys, and Where The Crawdads Sing. Find famous Southern authors, too.
Along with The Removed by Brandon Hobson, see what other books are releasing in February 2021. A few noteworthy titles include The Paris Library, The Gilded Ones, and The Ardent Swarm. Travel around the world with February's newest books and read more diversely.