If you are looking for inspirational nonfiction, The Beauty In Breaking by Michele Harper is one of my favorite memoir books of 2020. I loved learning more about the ER along with Harper's meditative life messages. There is indeed 'beauty in breaking.'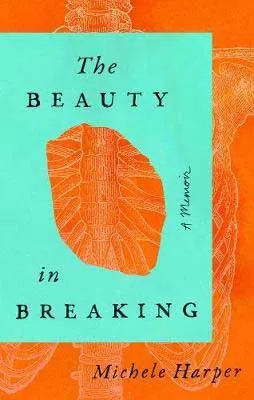 This post may contain affiliate links: If you purchase through my link, I will receive a small commission at no additional cost to you. I only recommend products/services that I approve of. See my full Disclosure Policy.
Author: Michele Harper
Genre: Nonfiction | Memoir | Emergency Medicine
Pages: 300
Publisher: Riverhead Books
Publication Date: July 2020
Grab It On Book Of The Month | Buy on Amazon
Explore even more books like The Beauty In Breaking by Michele Harper here:
The Beauty In Breaking by Michele Harper Summary
Michele Harper is a female, African American emergency room physician in a profession that is overwhelmingly male and white. Brought up in Washington, D.C., in a complicated family, she went to Harvard, where she met her husband. They stayed together through medical school until two months before she was scheduled to join the staff of a hospital in central Philadelphia, when he told her he couldn't move with her. Her marriage at an end, Harper began her new life in a new city, in a new job, as a newly single woman.

In the ensuing years, as Harper learned to become an effective ER physician, bringing insight and empathy to every patient encounter, she came to understand that each of us is broken–physically, emotionally, psychically. How we recognize those breaks, how we try to mend them, and where we go from there are all crucial parts of the healing process.

The Beauty in Breaking is the poignant true story of Harper's journey toward self-healing. Each of the patients Harper writes about taught her something important about recuperation and recovery. How to let go of fear even when the future is murky. How to tell the truth when it's simpler to overlook it. How to understand that compassion isn't the same as justice.

As she shines a light on the systemic disenfranchisement of the patients she treats as they struggle to maintain their health and dignity, Harper comes to understand the importance of allowing ourselves to make peace with the past as we draw support from the present. In this hopeful, moving, and beautiful book, she passes along the precious, necessary lessons that she has learned as a daughter, a woman, and a physician.

Riverhead Books
Join The Uncorked Reading Challenge Today
---
Travel around the world with the Uncorked Reading Challenge. Get the best book and movie recs straight to your inbox. Sign Up Now.
Read More About Michele Harper
If Michele Harper writes any more books, I will be here for it. Harper has worked as an ER physician for over 10 years, and The Beauty in Breaking is her debut title. Learn more about Michele Harper.
Where You Can Find The Beauty In Breaking By Michele Harper Reviews On TUL
Don't miss these powerful books that make you think differently about the world. Find books like The Beauty In Breaking By Michele Harper along with other inspirational authors including Elizabeth Gilbert, Cathy Heller, Marie Kondo, and Glennon Doyle. Improve the quality of your life, work, reading, and travels here.
Explore the best books by state, fiction and nonfiction.
The Beauty In Breaking by Michele Harper was one of the best books we read in 2020. See what other nonfiction made the cut including Untamed, Joy At Work, and The Black Friend. Plus, we are sharing top books in literary and historical fiction, LGBTQ+, YA, romance, and so much more.
If you loved The Beauty in Breaking, you may also enjoy these books reviews for How To Be An Antiracist, The Vanishing Half, Dear Martin, and Big Friendship.