This post may contain affiliate links for products and services I recommend. If you make a purchase through these links, at no additional cost to you, I will earn a small commission. Read the full disclosure here.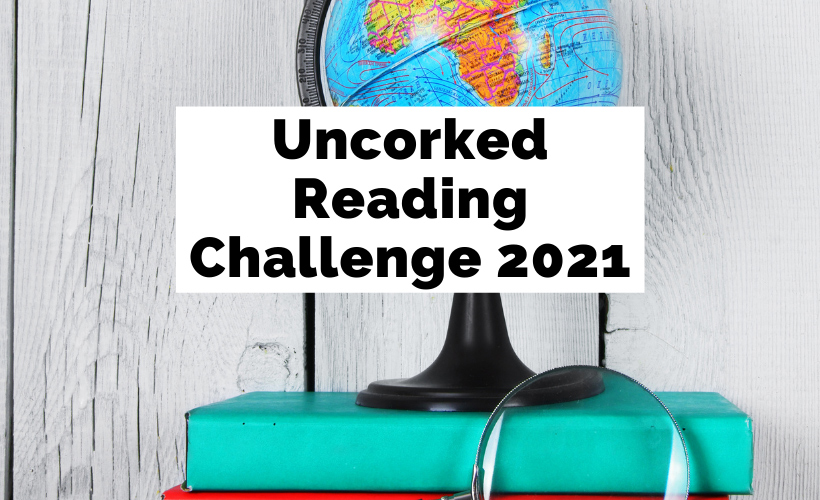 Are you looking to read more diversely and travel via a good book or two? And, are you craving a low-key online community and manageable 2021 reading challenge?
Take our Uncorked Reading Challenge 2021 for book lovers and wanderlusters. This reading challenge has 12 themes — one for each month — with books to inspire travel, inspirational fiction and nonfiction, and diverse, international reads. Book suggestions will be both heavy and fluffy.
Read as much or as little as you like each month within the theme, skip a month if you need, and grab book ideas for each theme in our newsletter and Facebook Group, Uncorked Readers.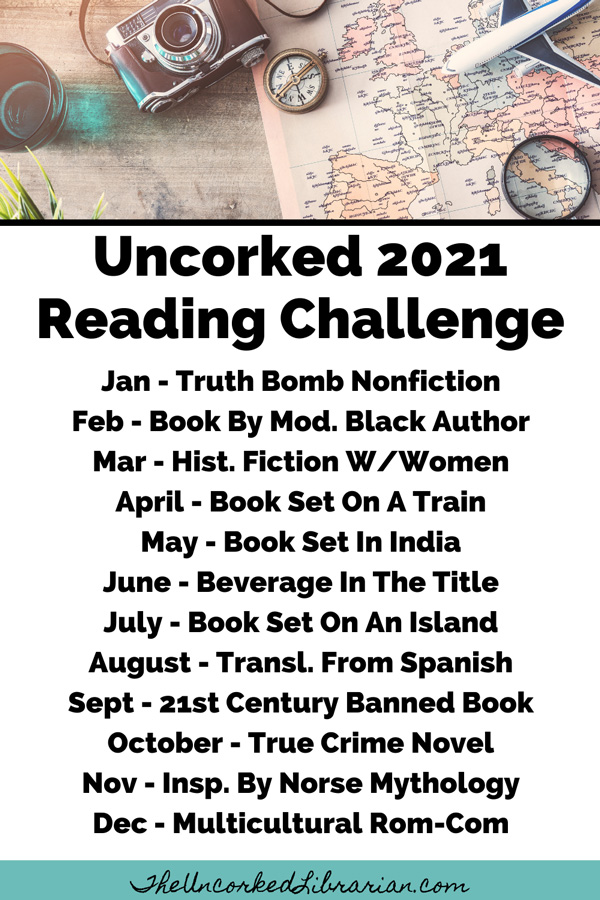 This year, we will also have quarterly group reads where we vote on a book to read and discuss the title in our Facebook group. This past fall, we read The Family Upstairs by Lisa Jewell.
Whenever you are on social media talking about the Uncorked Reading Challenge 2021, be sure to use the hashtag #UncorkedReading2021 and tag me @theuncorkedlibrarian (@theuncorklib on Twitter).
Are you ready to read more and travel around the world via a good book this 2021? Let's get started with our 2021 Reading Challenge for travelers, wanderlusters, and tipsy readers!
Uncorked Reading Challenge 2021 Monthly Themes
Below, find each month's theme for our 2021 reading challenge.
January 2021 – Truth Bomb Nonfiction Book
February – Book By A Contemporary Black Author
March – Historical Fiction Novel Featuring Inspiring Women
April – Book Set On A Train
May – Book Set In India
June – Book With A Beverage In The Title
July – Book Set On An Island
August – Book Translated From Spanish
September – Banned Book From The 21st Century
October – True Crime Novel
November – Book Inspired By Norse Mythology
December – Multicultural Rom-Com
P.S. Don't miss our Best Books of 2020 reading list — which is sure to help you with our Uncorked 2021 Reading Challenge categories. If you are looking to say on top of newer books for this 2021 reading challenge, head over to our most-anticipated 2021 book releases here.
---
Don't forget to sign up for our newsletter. We will email book suggestions for each topic around the 1st and 15th of the month.
Here Is A Sneak Peek Of The Uncorked Reading Challenge 2021 Book Suggestions That Will Go Straight To Your Inbox Each Month
Every month, we will send you book suggestions and an image to save to Pinterest and your phone. Here's a sneak peek at January through June's 2021 Reading Challenge book recommendations.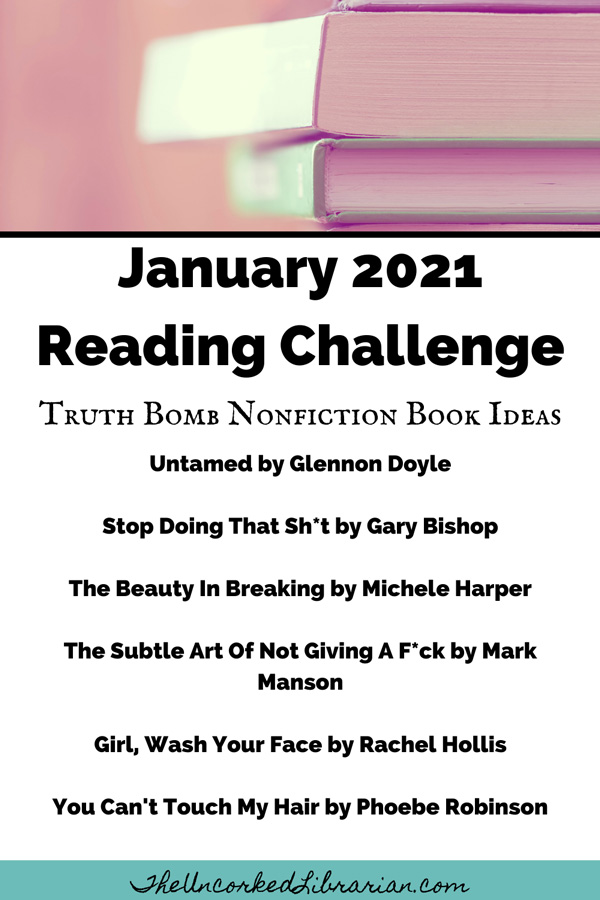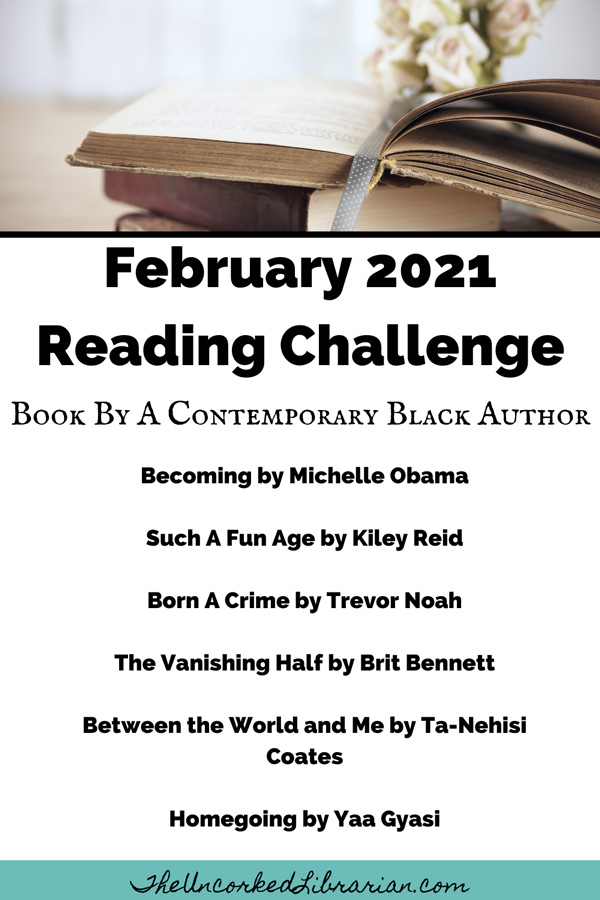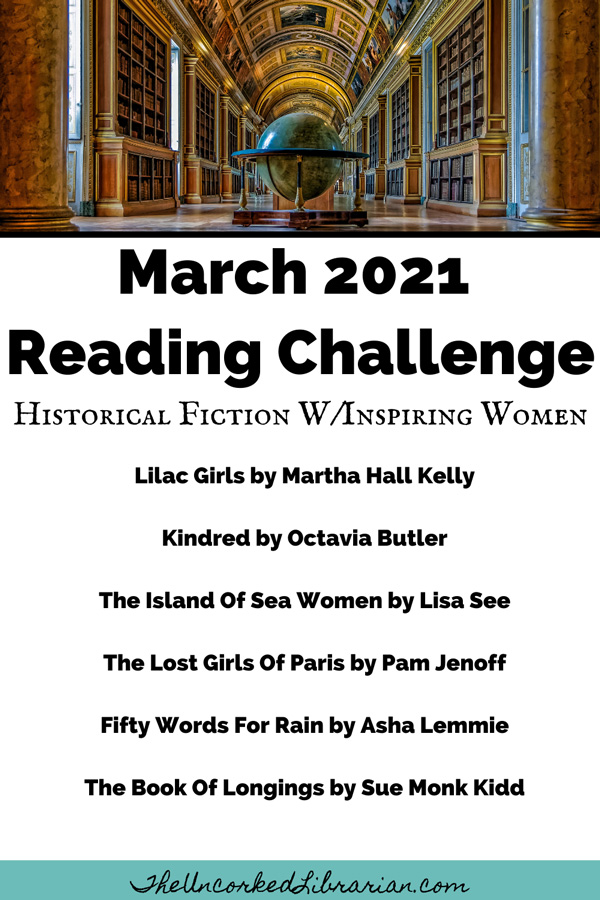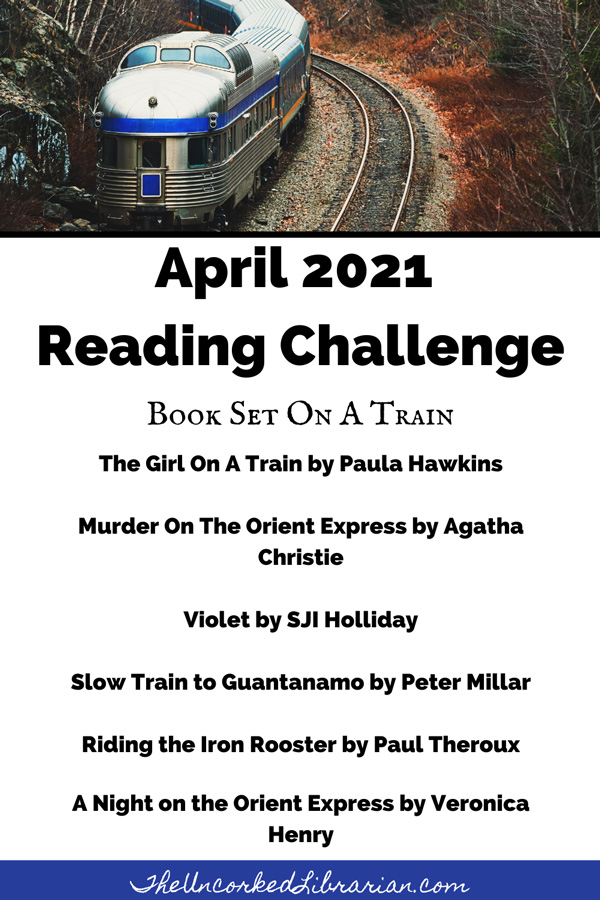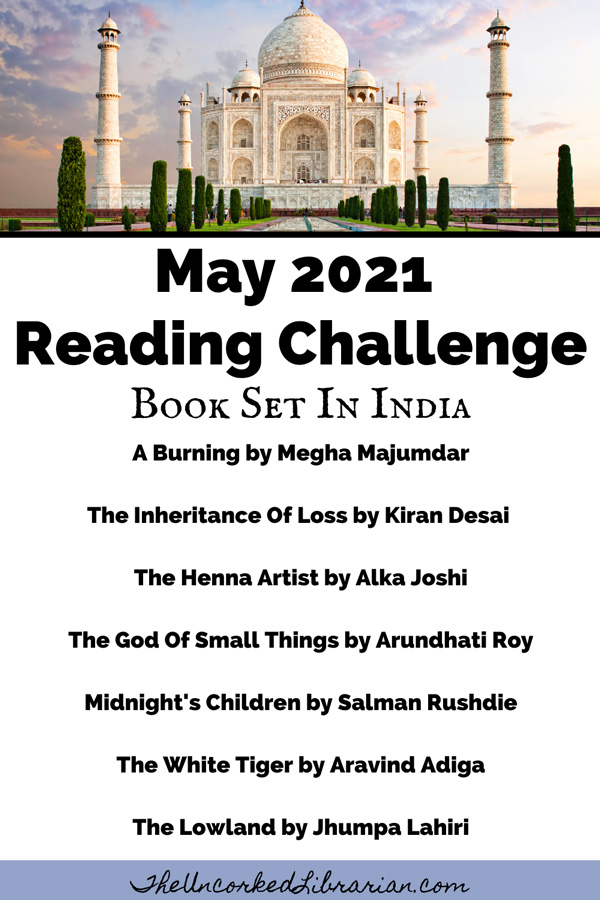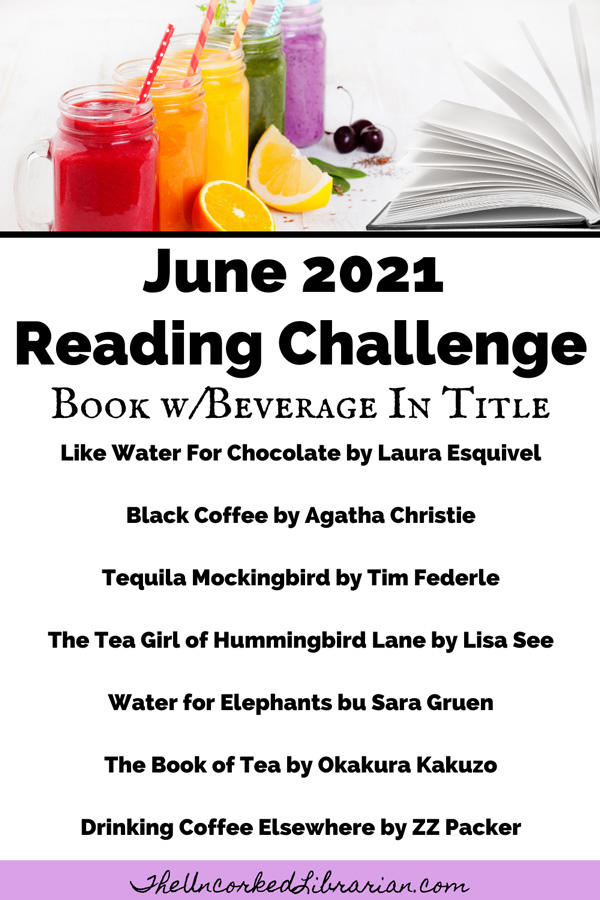 ---
Uncorked Reading Challenge 2021 Bookmark
This year, we have a 2021 Reading Challenge Bookmark just for you!

2021 Reading Challenge Facebook Group
Last year, our readers asked for a private Facebook group to talk about what we were all reading each month. Along with our bi-weekly newsletter — filled with book lists and book suggestions — join our bookish online community for even more fabulous book recommendations from all of our readers.
Everyone and anyone is free to post in this group: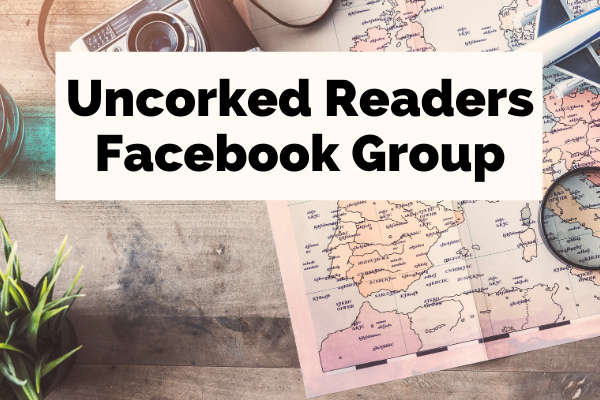 We'll also talk about group reads, have polls for future reading, and just chat about everything books, booze, and travel.
---
If you didn't participate last year, don't forget to join the 2021 Reading Challenge mailing list. All 2020 members will automatically receive the 2021 printable Reading Challenge & bi-weekly book recs.
---
Happy 2021 Reading!
Last year's reading challenge was our first, and what a blast. I cannot wait to read with all of you throughout our 2021 Reading Challenge.
Don't forget to sign-up for our newsletter filled with reading challenge suggestions and blog updates. I promise never to spam you, and I'm told that TUL's newsletters are the best part of our website.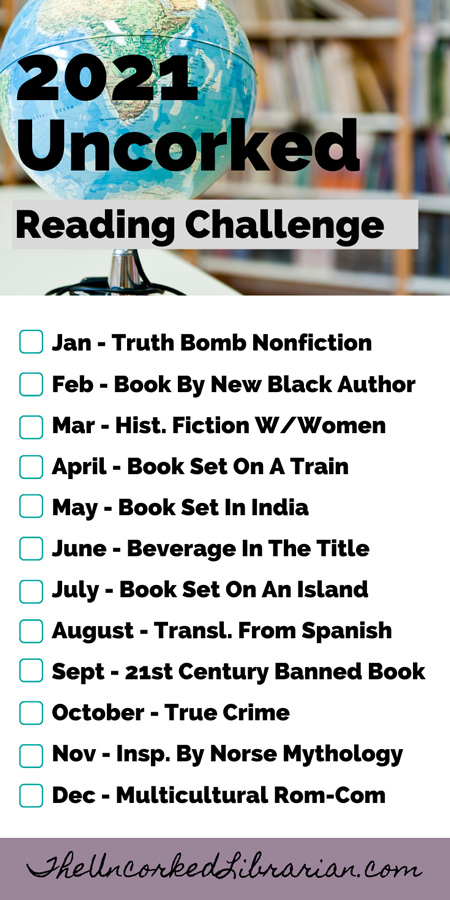 You May Also Enjoy:
35 Top Books Of 2020
Most Talked-About 2021 Book Releases
Currently Reading Fall 2020
Uncorked Reading Challenge 2020