Mistletoe and Mr. Right by Sarah Morgenthaler: Hilarious Alaskan Romance
If you are looking for a Christmas romance, don't miss Mistletoe and Mr. Right by Sarah Morgenthaler. Set in Alaska, watch as Lana promises to find the evil Santa Moose in order to gain the town of Moose Springs's respect. Find a Mistletoe and Mr. Right summary, book information, and book reviews here.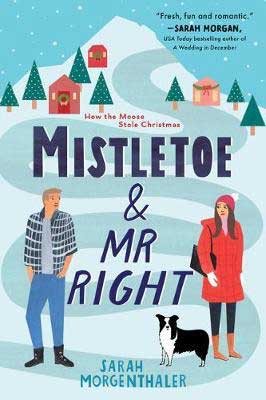 This post may contain affiliate links: If you purchase through my link, I will receive a small commission at no additional cost to you. I only recommend products/services that I approve of. See my full Disclosure Policy.
Author: Sarah Morgenthaler
Genre: Romance | Book Set In Alaska | Holiday – Christmas | Rom-Com
Pages: 352
Publisher: Sourcebooks Casablanca
Publication Date: October 6, 2020
Buy Now On Amazon
Find books like Mistletoe and Mr. Right by Sarah Morgenthaler free or discounted here:
Mistletoe and Mr. Right by Sarah Morgenthaler Summary
Lana Montgomery is everything the quirky small town of Moose Springs, Alaska can't stand: a rich socialite with dreams of changing things for the better. But Lana's determined to prove that she belongs…even if it means trading her stilettos for snow boots and tracking one of the town's hairiest Christmas mysteries: the Santa Moose, an antlered Grinch hell-bent on destroying every bit of holiday cheer (and tinsel) it can sink its teeth into.

And really…how hard could it be?

The last few years have been tough on Rick Harding, and it's not getting any easier now that his dream girl's back in town. When Lana accidentally tranquilizes him instead of the Santa Moose, it's clear she needs help, fast…and this could be his chance to finally catch her eye. It's an all-out Christmas war, but if they can nab that darn moose before it destroys the town, Rick and Lana might finally find a place where they both belong…together.

Sourcebooks Casablanca
Take The Uncorked Reading Challenge!
Travel around the world with our Uncorked Reading Challenge. Never be late to the party with unique new book releases. Get the latest movie and book lists straight to your inbox.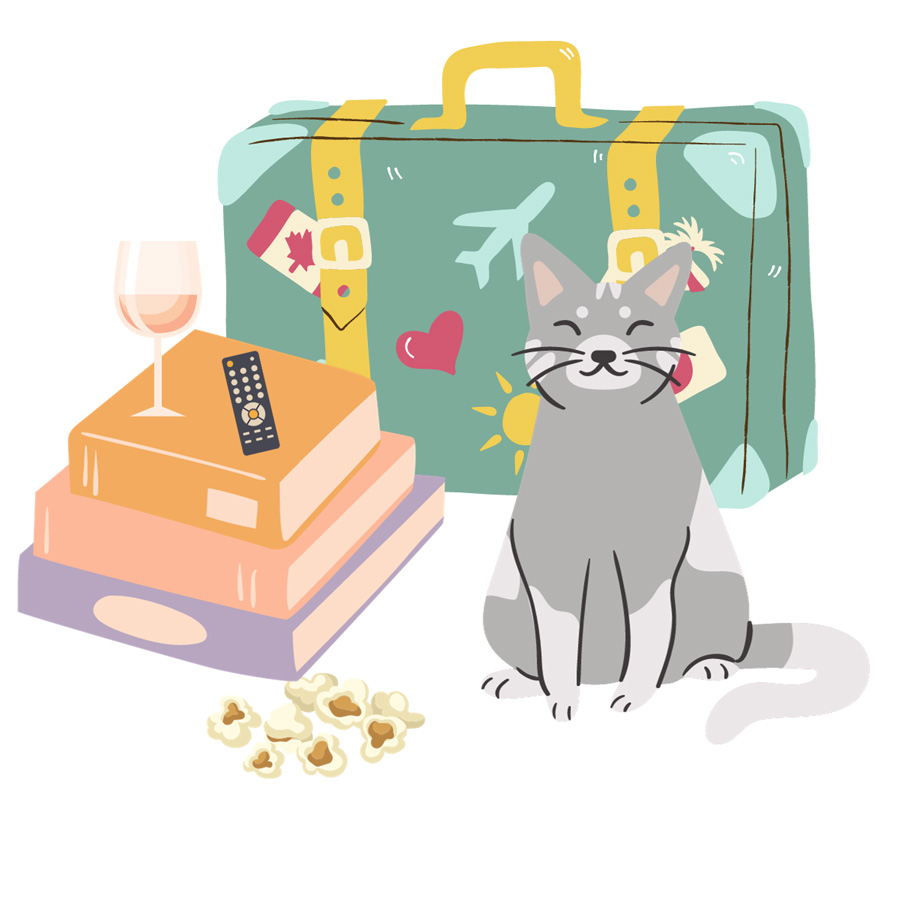 About The Author, Sarah Morgenthaler
Sarah writes sweet romantic comedies set in Alaska. She is a 2017 and 2018 RWA® Golden Heart® finalist. You can read more about Sarah Morgenthaler here.
More From Sarah Morgenthaler
The Tourist Attraction
Enjoy The View – A not-to-miss hiking novel
Where You Can Find Mistletoe and Mr. Right by Sarah Morgenthaler Reviews On TUL
Enjoy a getaway with some of the best international novels set in and about hotels, resorts, and inns. Of course, Morgenthaler's books all emphasize tourists vs the locals, and this hotel reading list is no different.
What are the best books set in every state? We know that Morganthaler has Alaska covered. One of the largest book lists on TUL, don't miss our favorite books set in every state.
Don't miss our master list of books set around North America. Here, you'll find book lists with American books and books set in and about North America. See which popular and classic books set across the continent we are talking about on The Uncorked Librarian.
Don't miss some of the best books of fall 2020, including Mistletoe and Mr. Right by Sarah Morgenthaler. If you love romance, don't miss Sophie Kinsella's newest book set in Italy and London, Love Your Life. You'll also find Sarah Smith's newest foodie rom-com, Simmer Down.
What other books released with Morgenthaler's Mistletoe and Mr. Right? Don't miss some of the more festive titles releasing in October including fall thrillers and mysteries like Plain Bad Heroines by Emily M. Danforth, The Searcher by Tana French, and Leave The World Behind by Rumaan Alam.
Don't miss some of the year's hottest new books, including Mistletoe & Mr. Right by Sarah Morgenthaler. We'll share the books releasing across 2020 in historical fiction, WW2 books, romance, thrillers, mysteries, indies, and more!