What are the most exciting upcoming May 2021 book releases to read? We are sharing May's hot new books to look out for this spring.
Like winter's newest books, I may have exerted a little too much enthusiasm for the May 2021 book releases. I wanted them all. May's upcoming books look so good.
Women trading in their egg business for booze? Historical fiction based on women's friendships and courage? A cocktail recipe and history book that talks about the birth of my favorite drink? Gahh!
How about a Women in Translation novel compared to The Vegetarian? Or, the most-anticipated WW2 authors with newly released titles?
So, what upcoming May 2021 book releases are already in our reading pile? Which books releasing this May do we think our readers will love?
Travel around the world and back in time with some of the most anticipated books this spring. Let's get started!
Don't forget to visit our Master List Of New 2021 Book Releases.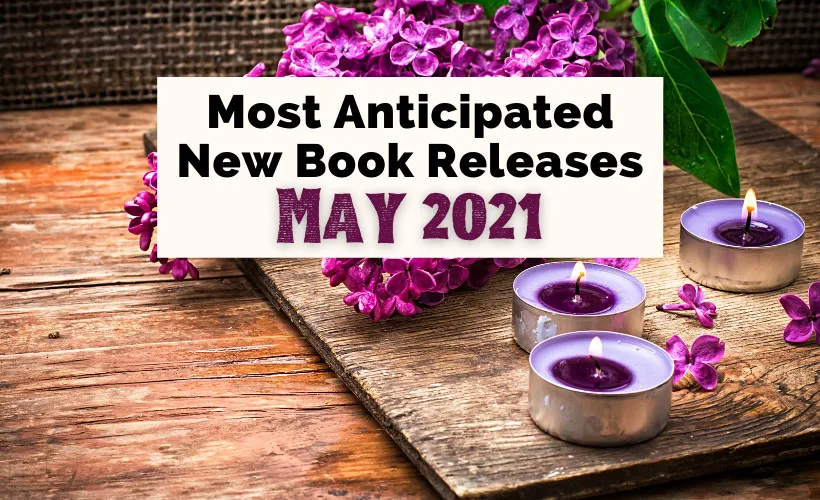 A few easy ways to grab these May books:
---
---
Upcoming May 2021 Book Releases
What are the most anticipated upcoming May 2021 book releases? Uncover some of the best new books publishing in May.
*Books marked with an asterisk next to the publication date are upcoming May 2021 book releases and ARCs that we requested in exchange for a fair and honest review or were freely gifted/offered by the author or publisher. Please know that dates of publication are subject to change.
Translated from Chinese by Jeremy Tiang
Domestic Suspense & Thriller Set In San Francisco, CA
Expected Release: May 1, 2021
My Amazon First Reads selection, I am excited to start The Secret Talker, especially since one of my goals is to read more Women in Translation this year.
Compared to Kang's The Vegetarian, meet Hongmei, the perfect Chinese wife married to the seemingly perfect American husband.
As their marriage falls apart, Hongmei begins an obsessive online affair with her secret admirer in this short psychological thriller.
Thank you to Amazon First Reads and HarperVia for providing me with early access as a Prime Member.
Historical Middle Eastern Fiction
Expected Release Date: May 1, 2021
One of the additional Amazon First Reads that I was eyeing, Take What You Can Carry focuses on war-ravished Kurdistan.
Set in 1979, Olivia Murray accompanies her Kurdish boyfriend to Northern Iraq for a wedding.
An aspiring journalist, Olivia is not prepared for the dangers that await her.
Find themes about love and family amidst political upheaval.
Translated From Spanish by Simon Bruni
WWII Historical Fiction Set In Former Prussia
Expected Release Date: May 1, 2021*
Another Amazon First Reads and a book generously offered to me by Over The River, I've been eyeing Tears of Amber.
During WWII, two different families flee from Prussia as the Soviet army moves in across the Baltic Sea.
On their perilous journey, the family's young Polish laborer gives them hope and lessons through his beautiful folktales.
Thank you to Over The River for reaching out to me and offering a free advanced copy via NetGalley in exchange for a fair and honest review.
Historical Fiction Set In NYC & Cuba
Expected Release May 4, 2021*
TUL Rating: 3.5 Stars
It's no secret that Chanel Cleeton is one of the goddesses of historical fiction. Here at TUL, we devoured Cleeton's The Last Train To Key West.
The Most Beautiful Girl In Cuba is based on the true events and life of Evangelina Cisneros, a falsely accused Cuban prisoner and political symbol. Watch as three women fight for liberation in the late 1800s.
The competition between the newspapers, their values, and the importance of the media, especially relevant today, added depth to the plot.
Seeing the contradictions of the Gilded Age set against the revolution was infuriating -- and well-written. I championed the feminist tones and romances.
Although I learned much more about Cuban independence from the Spanish, I found the stronger emphasis and focus on the American reporter's story over Evangelina's disappointing.
I had slightly higher expectations for this May 2021 new release, but I still enjoyed and would recommend it.
Thank you to NetGalley and Berkley for providing me with a free advanced copy in exchange for a fair and honest review.
Suspense & Filipino-American Mystery Set In Illinois
Expected Release: May 4, 2021
TUL Rating: 3.5 Stars
My April 2021 Book of the Month selection, Arsenic And Adobo is an endearing and light multicultural read.
Plus, if you love foodie fiction and cozy mysteries, this May 2021 book release promises it all.
Lila Macapagal moves back home to save her aunt's failing restaurant.
Unfortunately, her food critic ex-boyfriend dies after another terrible restaurant review and confrontation, leaving Lila as the number one suspect. He's also the most despised man in town...
Can Lila solve the mystery before anyone else ends up hurt? Is something else going on here?
You'll love Lila's nosy aunties, and you'll find bits of romance and entrepreneurship. Can you go home again?
Science Fiction
Expected Release: May 4, 2021
From the author of The Martain, Ryland Grace is the sole survivor of a mission meant to save humanity.
However, Ryland cannot remember what his mission was or who he even is.
Nonfiction Cocktail Recipe Book & U.S. History
Expected Release May 4, 2021*
TUL Review: 4-Stars
This literary cocktail fanatic is all in for this new May cookbook, Gilded Age Cocktails.
Plus, this is the perfect pairing for The Most Beautiful Girl In Cuba -- set in the same era with a nod to William Randolph Hearst, our favorite and most controversial newspaper mogul.
Did you know that the Gilded Age also became the United States' "Golden Age Of Cocktails?" In fact, TUL's favorite drinks came about including the classic Manhattan.
Head across the U.S. and to the boozy underground, learning more about cocktail history, bartenders, and their famous local drinkers.
I personally love that this book covers authors like Jack London and Willa Cather. There's even a mention of the Seven Sisters, making this Smithie smile.
Boozy literary and history lovers definitely need to check out Gilded Age Cocktails. This one might be fitting for June's Uncorked 2021 Reading Challenge theme, too.
Thank you to NetGalley and NYU Press for providing me with a free advanced copy in exchange for a fair and honest review.
WWII Historical Fiction & Jewish Literature Set In Poland
Expected Release May 4, 2021*
Everyone loved Pam Jenoff's The Lost Girls Of Paris. She is back with a new May 2021 WWII book release, The Woman With The Blue Star.
Set in 1942 in the Kraków Ghetto of Poland, Sadie and her mother are forced to retreat into the city's underground.
Sadie forms a friendship with an affluent Polish girl, Ella, who starts secretly helping her. Based on true events, watch as these courageous women fight for survival.
Don't miss all of our most-anticipated WW2 books for 2021.
Thank you to NetGalley and Park Row for providing me with a free advanced copy in exchange for a fair and honest review.
Literary Fiction Set In Scotland
Expected Release: May 4, 2021
Thea Mottram has lost her job and her husband is leaving her for one of her friends. When her uncle dies, leaving her his Scottish home, Thea jumps at the opportunity to escape.
Falling in love with this idyllic home, Thea wants to sell her uncle's books to Edward Maltravers, the local but grumpy bookshop owner.
Thea has to decide where her home will be and what type of life she hopes to live.
Expected Release: May 4, 2021
Biographical Historical Fiction
For lengthier May 2021 book releases, Great Circle promises readers an adventure around the world.
After being rescued from a sinking ship, Marian and Jamie Graves's uncle raises them. Marian drops out of school to take flying lessons, funded by a bootlegger.
Her dream is to fly over the North and South Poles, but she disappears over Antarctica.
A hundred years later, a filmmaker casts a cult celebrity to play Marian.
Rom-Com Set In NYC, Palm Springs, CA, & In Vacation Spots Around The Globe
Expected Release May 11, 2021*
TUL Rating: 3 Stars
You might remember Henry from her popular 2020 romance set in Michigan, Beach Read.
An April 2021 Book of the Month selection, Henry is back at it with an escapist rom-com perfect for travel bloggers.
Poppy works my dream job for a travel magazine where she has everything that she could ever want. However, she isn't happy.
Poppy's struggling to write about inspiring vacations and cannot get past a fight with her best friend, Alex.
Every year, Poppy used to summer vacation with Alex until it all went awry in Croatia. It's been years since they've spoken, but the two friends decide to try one last vacation to get it right.
It's hard being platonic friends sometimes...
I read loads of hype for People We Meet On Vacation, and I love love loved Beach Read. However, Henry's newest fell flat for me.
Although there were laugh-out-loud moments, with every chapter that counted down Alex and Poppy's yearly vacation antics, I prayed it would go faster. All of those flashbacks and years became tortuous...
While the message of finding 'home' in people vs a location will resonate with many along with the joys of travel and spontaneity, People We Meet On Vacation tanked in pacing, plot, and dynamic characters.
Alex and Poppy annoyed me more than anything else, especially with the reveal of their one "big mistake."
As an avid traveler, I don't regret reading this May new release -- there were worthwhile parts -- but the plot requires some tidying.
The terrible AC in Palm Springs and the meeting up with different people from various vacations did sustain much of the story for me. Poppy's boss is also my hero.
Thank you to NetGalley and Berkley for providing me with a free advanced copy in exchange for a fair and honest review.
Political Thriller Set Within The Halls Of The U.S. Supreme Court
Expected Publication: May 11, 2021
Compared to the stories of Dan Brown and John Grisham, Abrams -- a beloved and inspiring political leader -- takes on corrupt politicians.
With Justice Wynn in a coma, Avery Keene becomes his power of attorney.
Drawn into a controversial case between an American biotech company and an Indian genetics firm, Avery realizes that Wynn was onto something dangerous.
Multicultural YA Family Fiction Set In CA & Japan
Expected Release May 18, 2021*
TUL Rating: 4.5 Stars
If you are looking for a funny and fun but poignant YA May 2021 book release, don't miss Tokyo Ever After. I loved this story, and it's a fast-paced, devour-worthy read.
As a Japanese-American living in CA, Izumi Tanaka doesn't feel like she belongs anywhere. Izumi doesn't fit in at school, and when she learns that her estranged Japanese father is the Crown Prince of Japan, she quickly realizes that even in Japan, people will always see her as a foreigner.
What's a young woman to do? Head to Japan, act with her heart, and win over the country as a leader with integrity, new traditions, and change.
Find heart-fulfilling romance and a beautiful story about exploring heritage and families. Izumi's character is courageous and empowering -- shining far brighter than any glitzy tiara or perfectly selected outfit.
Thank you to NetGalley and Flatiron Books for providing me with a free advanced copy in exchange for a fair and honest review.
Women's Crime Fiction Set In Texas
May 18, 2021
Once finished, my dad promised me his April 2021 Book Of The Month selection, The Hunting Wives.
Sophie O'Neill leaves Chicago for rural Texas, hoping to find a more peaceful lifestyle. However, her new life is pretty monotonous.
Suddenly drawn into the vastly different world of a socialite named Margot and her private club of booze, affairs, and guns, this toxic women's club enchants Sophie.
When a young women's body is found dead on Margot's property, Sophie finds her life growing a bit more exciting.
Jewish Biography Set In MA
Expected Release May 25, 2021*
TUL Rating: DNF
Are you sensing a theme with our May 2021 book releases?
If you are looking for short nonfiction about U.S. Prohibition in the 1920s, Prohibition Wine promises the story of one women's fight to support her family.
A Jewish immigrant, Rebecca Goldberg loses her husband in a railroad accident. Left with six children, selling eggs around Boston is barely keeping her family alive.
When one of Rebecca's customers suggests that they team up to sell drinkable alcohol -- at the start of Prohibition -- Rebecca cannot refuse. Rebecca is ultimately caught, but the story has a twist.
Sounds great; right?
Until you open the book, and it reads like an 8th-grade biography report. Imagine a kid reading a research paper in front of the class in an emotionless, monotone voice.
"This happened. That happened. Then, we did this. She did that. He said this." Ugh.
Poorly written without any form of storytelling, I couldn't finish Prohibition Wine.
This isn't the first time that I've been utterly horrified by the quality of a book from She Writes Press. I may need to throw in the towel here.
Thank you to NetGalley and She Writes Press for providing me with a free advanced copy in exchange for a fair and honest review.
Save This Post For Later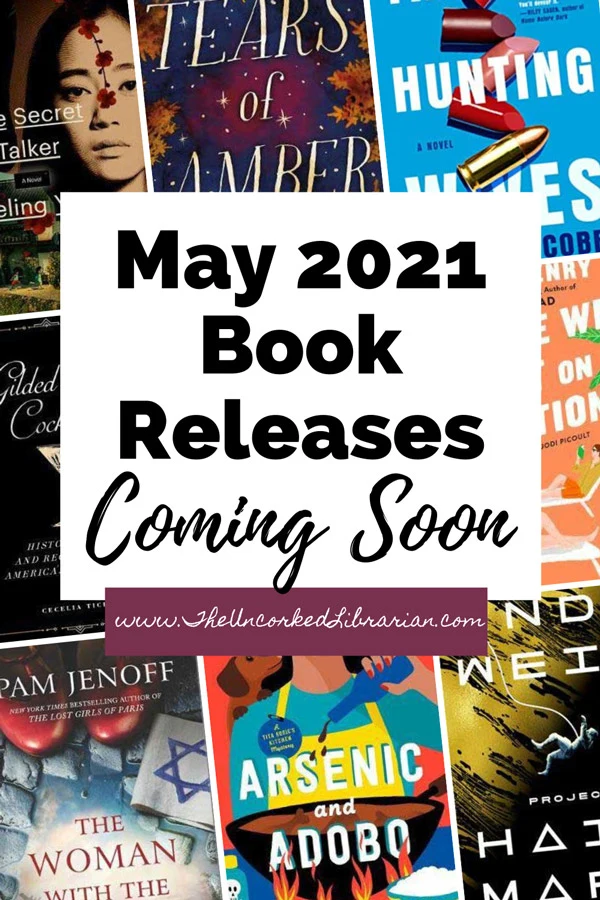 Which May 2021 book releases are you eyeing?
What new May books are you most excited for? What are you reading? Let us know in the comments!
Where To Head Next:
Most-Anticipated 2021 Book Releases
Top 2021 World War 2 Books
New Books By Month:
June's Upcoming Titles Just In Time For Summer
April 2021 Books To Read
New Books Coming In March
February's Hottest New Books
January 2021's Book Releases
Best Books Of 2020 You Might Have Missed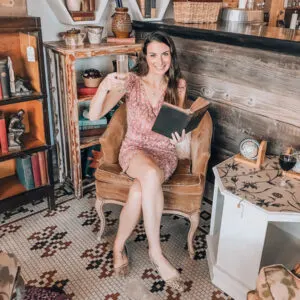 Christine (she/her) is the owner, lead editor, and tipsy book sommelier of The Uncorked Librarian LLC, an online literary publication showcasing books and movies to inspire travel and home to the famed Uncorked Reading Challenge.
With a BA in English & History from Smith College, an MLIS from USF-Tampa, and a U.S. Fulbright Fellowship in Christine's back pocket, there isn't a bookstore, library, or winery that can hide from her. Christine loves brewery yoga, adopting all of the kitties, and a glass of oaked Chardonnay. Charcuterie is her favorite food group.