Book Buzzed: May 2020 Book Releases
Uncover some of our most anticipated May 2020 book releases with book reviews and wish lists. These upcoming May books include romance, WW2 historical and literary fiction, and indie and multicultural YA.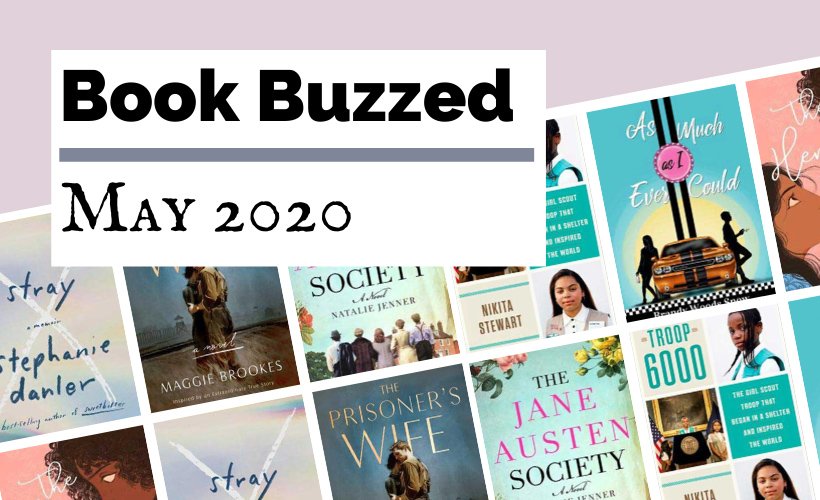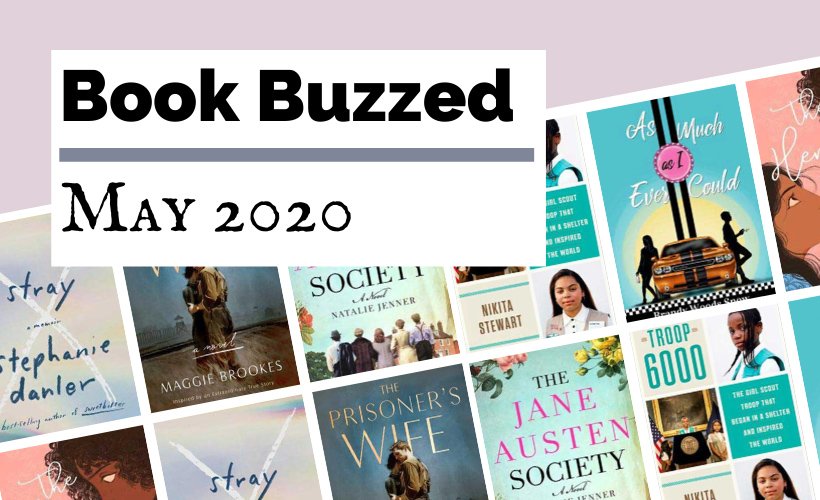 I could not stop requesting and accepting May 2020 book releases. The spring always brings a huge month for publishing to gear up for summer reading. Because we are all still home, I especially sought out escapist novels, which for me includes romances and thrillers. I crave that armchair travel.
I had The Jane Austen Society in my TBR pile for months. One of my favorite indie authors, Brandy Woods Snow, sent me her newest May 2020 YA book release, As Much As I Ever Could, months in advance. The Tourist Attraction–an upcoming romance set in Alaska–sounded perfect for this travel blogger along with new murder mystery The Guest List set on an Irish Island.
What upcoming May 2020 new books did TUL read and which ones are we eyeing for readers?
Let's get started!
A Preview Into May 2020 Book Releases:
The Tourist Attraction – A romance set in Alaska with tourists vs locals that I couldn't put down
The Guest List – Set in Ireland, uncover who has been murdered at this Gatsby-like wedding
The Prisoner's Wife – A WW2 historical romance based on a true story between a British POW and Czech girl
As Much As I Ever Could – YA Southern fiction and a steamy romance, race car driver included
The Jane Austen Society – Literary fiction for Jane Austen lovers
The Henna Wars by Adiba Jaigirdar – Multicultural LGBT+ YA about two competitive friends
In Another Lifetime by Anthony Le Moignan – Indie rom-com with a Bridget Jones-like feel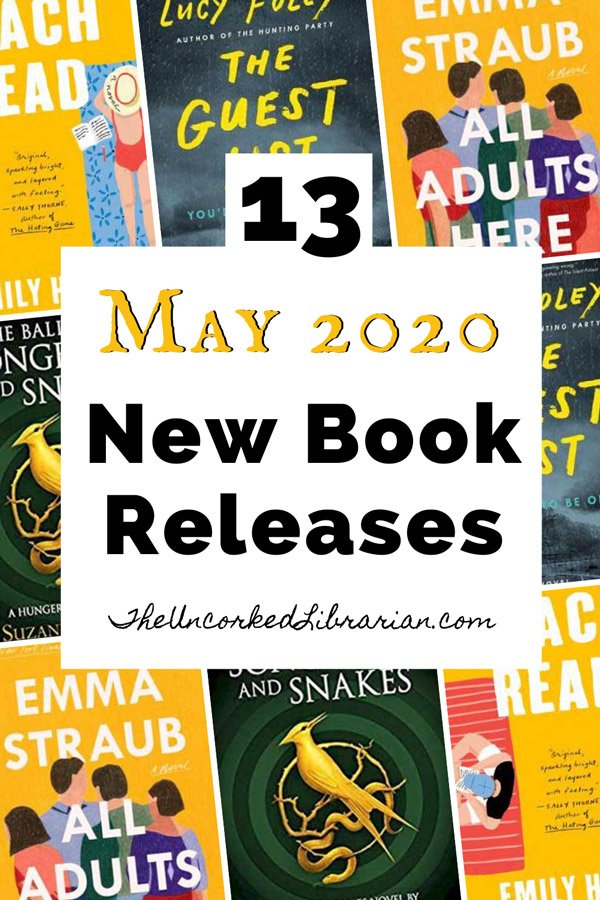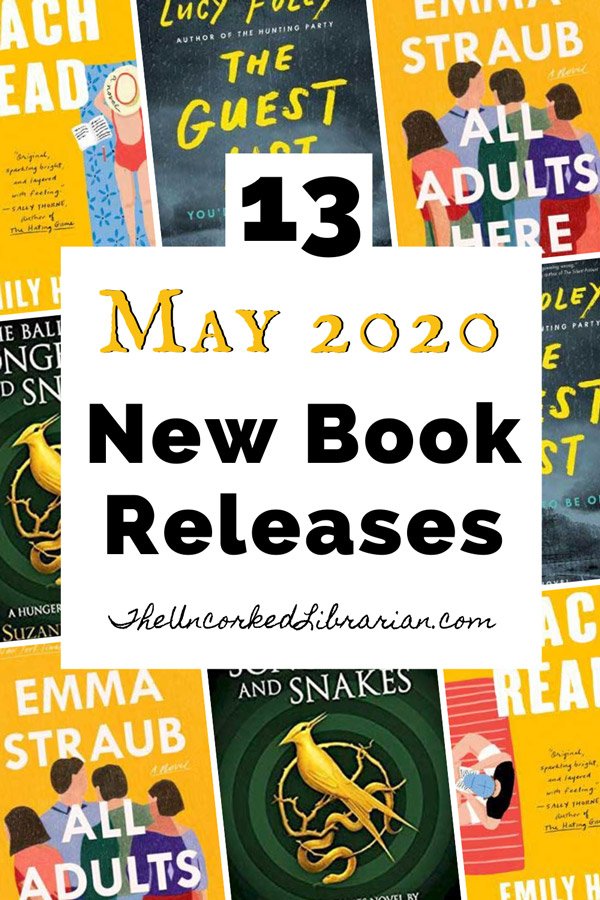 May 2020 Book Releases We Read
*All books marked with an asterisk are upcoming new book releases and ARCs that we requested in exchange for a fair and honest review or were freely gifted by the author/publisher. Please know that these are estimated dates of publication.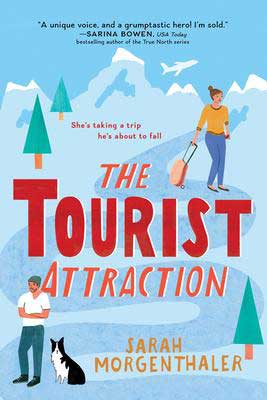 Romantic Comedy | Set In Alaska
May 5, 2020*
Set in Alaska, I literally plowed through this May 2020 new book release. If you are looking for a sweet romance and some escapist fiction, I highly recommend picking up Sarah Morgenthaler's The Tourist Attraction.
Graham runs a hole-in-the-wall restaurant, The Tourist Trap, which was meant for locals but is now overrun with tourists wanting a boozy Growly Bear. The town seethes with hostility aimed at their rich and inconsiderate guests who drive around drunk and harass the wildlife.
Graham is their ring leader until he meets Zoey–a two-week vacationer unlike any other guest he's ever encountered. Maybe it's her cute glasses or penchant for disastrous tours. Trouble finds Zoey.
Semi-not-really-a-spoiler: Animals lovers can rest assured that although there is one tear-jerking scene, all of the furries you grow to love don't die–sorry, but this was my first question when I met Ulysses and Jake.
During a time when we are stuck at home, The Tourist Attraction is also perfect for travelers looking to tour Alaska via their armchair and for those who appreciate conscious travel and the idea of 'leave no trace.' Amazon | Goodreads| Book Information→
---
Take The Uncorked Reading Challenge!
Travel around the world with our Uncorked Reading Challenge. Never be late to the party with unique new book releases. Get the latest movie and book lists straight to your inbox.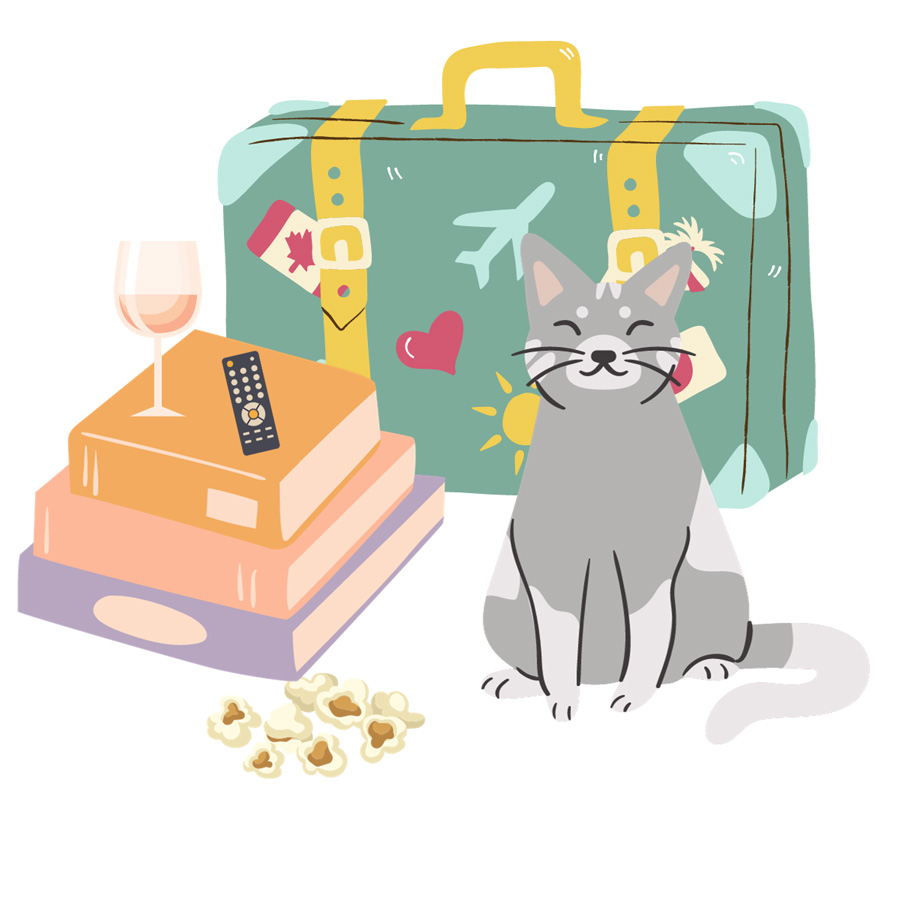 ---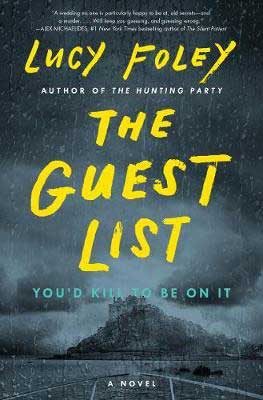 Murder Mystery | Psychological Thrillers Set In Ireland
Publication Date Moved From May To June 2, 2020*
Book of the Month Club alerted me to May 2020 book release, The Guest List by Lucy Foley. Set off the coast of Ireland on a creepy Island with a looming graveyard and bog, I loved the sporadic mentions of Connemara, a loop in Ireland that my husband and I road tripped on for days.
If you love Agatha Christie, The Guest List is for you. With alternating timelines and perspectives, a waitress begins screaming about a dead body during Gatsby-proportioned wedding festivities. From the start, all of the guests are fairly unlikeable being rich, entitled, spoiled…and boozy. The ushers are all a part of this childhood cult-like prep school and have never grown up. The women have destructive and poisonous relationships with the men in their lives. Everyone has secrets and a motive…
For upcoming May 2020 book releases, The Guest List is by far my favorite–and even possibly one of the best books that I've read in 2020 so far. Fast-paced, thrilling, and a tad cliche, I devoured this new 2020 murder mystery. Amazon | Goodreads | Book Information→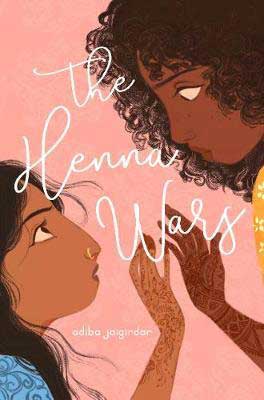 LGBT+ Multicultural YA
May 12, 2020*
One of the new YA May 2020 book releases that I started reading, The Henna Wars by Adiba Jaigirdar, promises a sweet story about two competitive friends who have crushes on each other that their families may not approve of.
Nishat is drawn toward her beautiful friend, Flávia, and Flávia has similar but confused feelings. Their school hosts a competition, and both girls pick henna as their talent. As the competition heats up, so do feelings, and Nishat faces the challenge of coming out to her family along with racism and cultural appropriation.
Discover our complete thoughts and disappointments in April 2020's Currently Reading feature. Amazon | Goodreads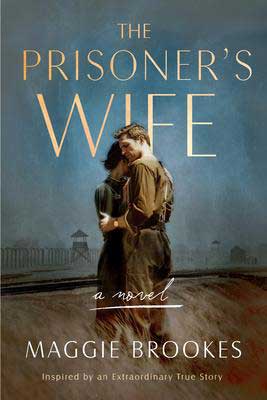 WW2 Historical Fiction Inspired By A True Story | Set In Former Czechoslovakia
May 26, 2020*
As one of my most anticipated WW2 books this year, The Prisoner's Wife let me down just a tad. For May 2020 book releases, though, I still recommend giving this WWII novel a shot–I read raving reviews.
Like other skeptics noted, the middle dragged. Although based on a true account, I felt that this was an extremely loose interpretation, which is not a huge problem since The Prisoner's Wife is historical fiction.
Izzy, a Czech woman, falls for a British POW sent to work on her family's farm. With the threat of the Soviets moving in, she knows that even harder times or death await her. In secret, Izzy marries Bill, and they run away together. Since the novel begins with Bill and Izzy's capture, you know they are in for a long, hard run.
I appreciate that this WW2 story covers an area other than Germany or France. However, Izzy felt overly childish for her age and circumstances, and unfortunately, I felt the burden of too many redundant details. Amazon | Goodreads | Book Information→
See all of our Most Anticipated WW2 Novels of Winter & Spring 2020.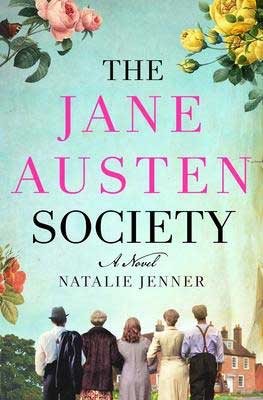 Literary Historical Fiction
May 26, 2020*
If you loved The Guernsey Literary and Potato Peel Pie Society, I am pretty sure that you will equally adore April 2020 new book release, The Jane Austen Society by Natalie Jenner.
It's 1945 and '46 at the end of WW2 in a small English village. Each community member is overcoming some sort of tragedy, heartbreak, or hardship and has a long history of growing up together. You have the teacher who lost all that she loved. A spinster who never leaves the house. A movie actress and her misguided lover. A widower doctor, a farmhand, and a student.
What do they all have in common? A love for Jane Austen and the desire to save her legacy and home. The most unlikely bunch, they create The Jane Austen Society. A comforting and sweet literary journey, this is the perfect Spring 2020 new release for its emphasis on community and perseverance. Amazon | Goodreads
Indie May 2020 Book Releases
Romantic Comedy
May 9, 2020*
In Another Lifetime is one of TUL's May 2020 book releases that I accepted in honor of our Indie April 2020 Reading Challenge.
Tabitha walks in on her boyfriend, Rick, who is fully tangled up in another woman. While Tabitha attempts to move on via an online relationship with an Aussie, her mother isn't so keen for her to let go of Rick. Plus, there is more to the situation than Rick has originally let on, and Tabitha's parents are getting sick of their mopey, goth roommate.
If all of that drama isn't enough, Tabitha's parents are both battling their own issues of fidelity, boredom, and possibly even cancer. Everyone's vision of love becomes a tad corrupted or at least obscured.
While I loved Anthony Le Moignan's A Long Goodbye, I honestly added In Another Lifetime to my current DNF (did not finish pile). The Bridget Jones-feel of the novel is warm and hilarious, but I struggled through the "Otherness" of the Asian characters–which seems racist. A few of the topics, including overly joking about cancer, felt slightly triggering, and the stereotypes came off as a bit 'extra.' The novel is also fairly sexist and insensitive to the LGBT+ community. Amazon
YA | Southern Fiction & Summer Romance | Indie Press
May 26, 2020*
One of my other most-anticipated May 2020 book releases includes indie press published, As Much As I Ever Could. You might remember Brandy Woods Snow making our jaws drop and hearts open from Meant To Broken. Well, she has done it again.
Set in Edisto, South Carolina, CJ's father has sent her away to spend time with her estranged grandmother. The sole survivor of a horrific car crash that took the lives of her sister and mother, CJ has given up on the world.
Edisto is the perfect place to recover from tragedy, especially with a used bookstore, lovable new friends, and a hunky guy with an equally broken heart. GAH, JETT! Unfortunately for CJ, Jett happens to be a race car driver, making their relationship anything but easy…or slow.
Brandy Woods Snow had me at Memaw with her saucy beach signs, sausage, and grocery list filled with wine and avocados. As Much As I Ever Could is the perfect summer escapist romance for those hoping to catch the ocean breeze and some washboard abs. God, I sound like a cougar…
There may have been tears, and um, I read this one in a day and a half. Amazon | Goodreads
May 2020 Upcoming Books We Think You'll Enjoy
These are some of our most-anticipated May 2020 book releases that we are hoping to read or think you will enjoy.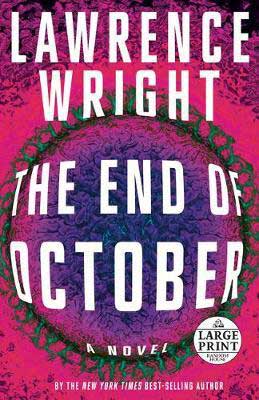 Medical Thriller
Originally Advertised For May 2020 | April 28, 2020
One of the May 2020 new book releases (that might now publish at the end of April) that I keep hearing a lot about is The End Of October. If you don't want to read anything pandemic related, though, you might have to save this medical thriller for later. This timely new historical fiction novel starts with a deadly virus in Indonesia that quickly spreads around the world. Can doctors find a cure before it is too late? Amazon | Goodreads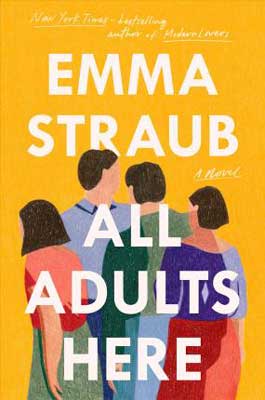 Contemporary Fiction
May 4, 2020
In one of May 2020's most-anticipated book releases All Adults Here, Astrid's three children have not exactly turned out perfectly as adults. After witnessing a school bus accident, Astrid's reflects on her own parenting skills and relationships in a story about honesty and family. Amazon | Goodreads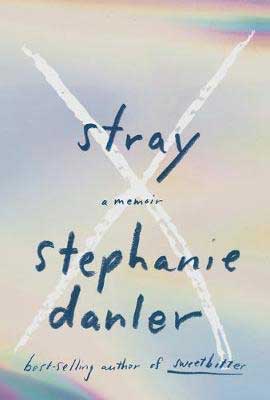 Memoir
May 5, 2020
One of the May 2020 memoirs that I am eyeing is Danler's Stray. Although a bestselling author, Danler wants to move beyond her devastating past filled parents that suffer from drug and alcohol addiction. She leaves New York City, heading back home to Southern California on a journey to reconcile her youth and save her future. Amazon | Goodreads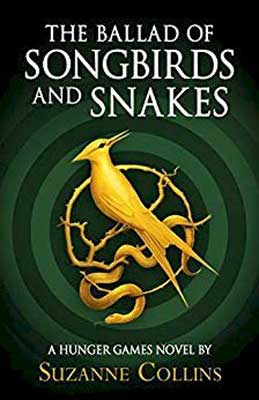 YA Survival Stories
May 19, 2020
Eighteen-year-old Coriolanus Snow is a mentor in the Hunger Games. Of course, he is guiding a female tribute from District 12. Amazon | Goodreads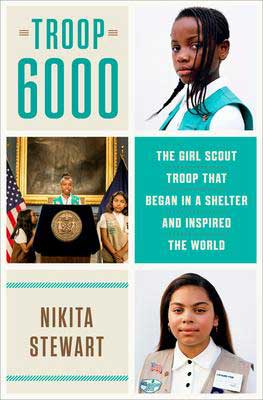 Multicultural Biography
May 19, 2020
May 2020 is loaded with gripping and essential memoirs and biographies. Troop 6000 follows the inspiring story of the first Girl Scout Troop for homeless girls in Queens, New York. Amazon | Goodreads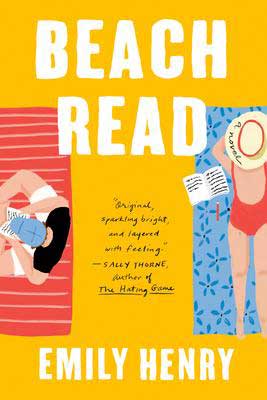 Contemporary Fiction
May 19, 2020
I loved May 2020 book release Beach Read by Emily Henry. Augustus writes literary fiction. January is a bestselling romance author. Filled with writers' block and heartbreak, they decide to switch genres. You can find our full review in May 2020's issue of Currently Reading. Amazon | Goodreads | Book Information→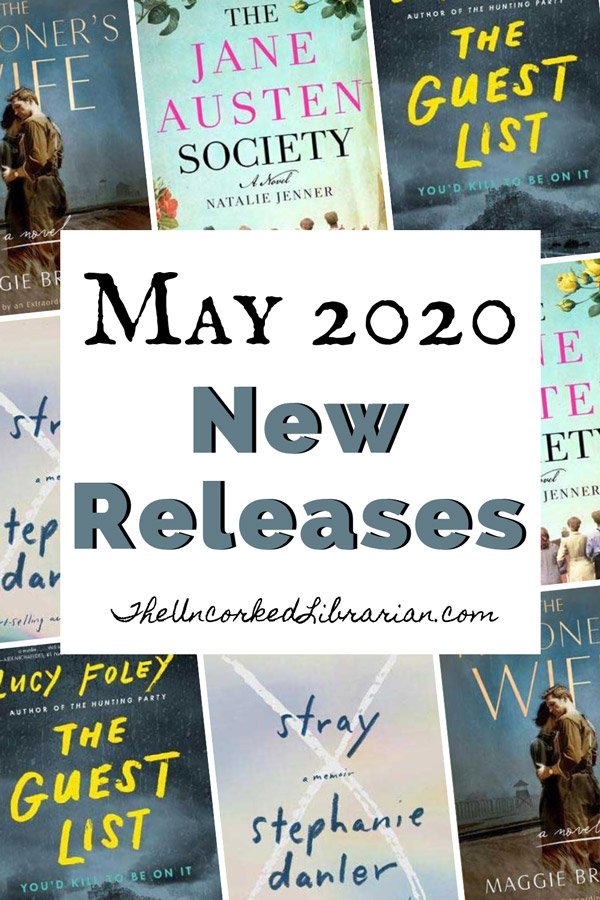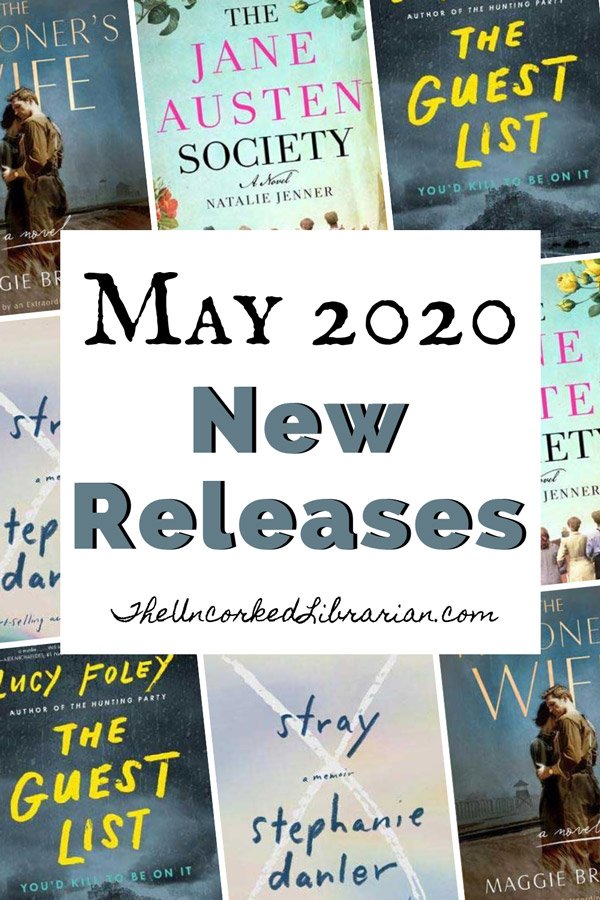 Which of these May 2020 Book Releases are you most looking forward to?
Doesn't it feel like we are living in a sci-fi movie? Have you been reading more or less books lately?

What upcoming May 2020 books are you most excited for? Which ones will you skip? Are you eyeing a few that we missed? Don't forget to check out what other books we've read this May 2020.
You May Also Enjoy:
New & Upcoming June 2020 Book Releases
Spring 2020 Comforting & Escapist Upcoming Books
Winter & Spring WW2 Noteworthy New Books
April 2020 New Book Releases
Most Anticipated 2020 Books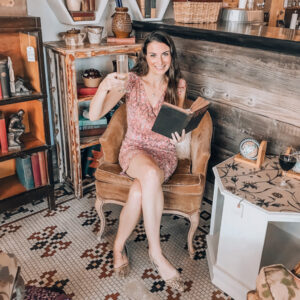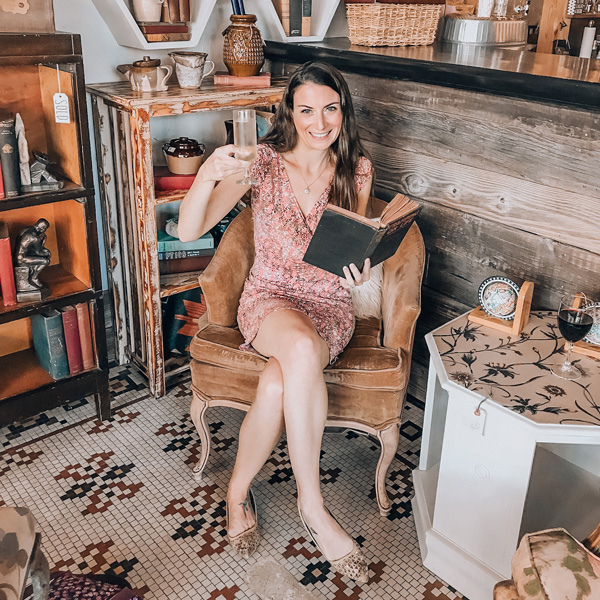 Christine (she/her) is the owner, lead editor, and tipsy book sommelier of The Uncorked Librarian LLC, an online literary publication showcasing books and movies to inspire travel and home to the famed Uncorked Reading Challenge.
With a BA in English & History from Smith College, an MLIS from USF-Tampa, and a U.S. Fulbright Fellowship in Christine's back pocket, there isn't a bookstore, library, or winery that can hide from her. Christine loves brewery yoga, adopting all of the kitties, and a glass of oaked Chardonnay. Charcuterie is her favorite food group.