Are you looking for anti-Valentine's Day books about love? Discover unique books about finding love in the most unusual places.
Truthfully, we rarely read romance novels, and we celebrate Valentine's Day with food and wine. And yes, we are happily married.
So, what is a book blogger to do about February 14th reading lists or romance books that aren't cheesy? How about Anti-Valentine's books about love that are more unusual and empowering?
We devour tales about finding love in the most unique places, including tails themselves, different time periods, and across the world.
From bookstores and hospitals to Scotland and the United States, find Anti-Valentine's books amongst people, animals, books themselves, food, and within ourselves.
With books about love suggested by some of my favorite bloggers, bookstagrammers, and librarians, see what love stories stayed in our minds and hearts that won't make you gag.
Discover books about finding love that will make you cry, laugh, fist-pump, and stay up all night.
P.S. We hope these Anti-Valentine's Day books make you fall in love again whether it be with yourself, each other, and/or the world. Ok, and maybe a taco.
Every time we travel, we find ourselves creating our own love story with the world and a sparkling glass of wine.
Read around the globe with all of our international reading lists.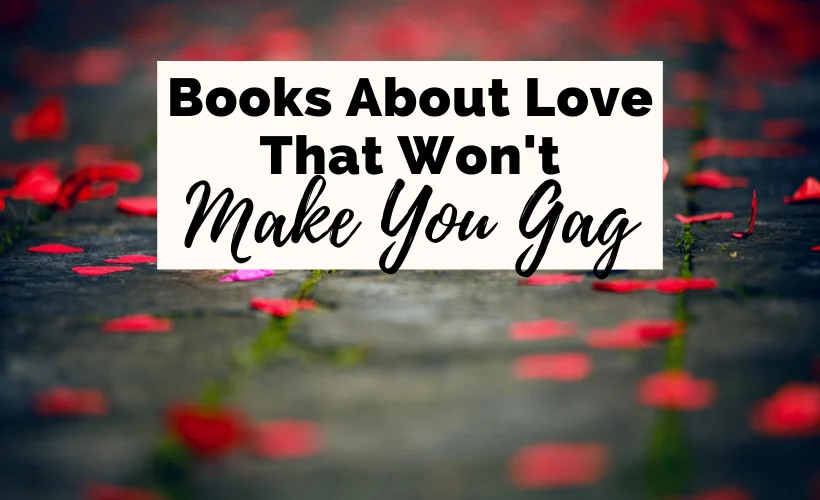 Grab your favorite Anti-Valentine's Day books here:
16 Anti-Valentine's Day Books About Love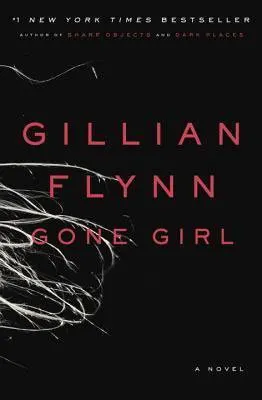 We couldn't think of a better way to start off this Anti-Valentine's Day books list than with Gillian Flynn's Gone Girl.
A New York Times bestseller and creepy movie, Gone Girl has been named one of the best novels of the decade.
Set in North Carthage, Missouri, this love story is not as clean as it looks, especially with the disappearance of Nick's wife on their wedding anniversary.
In what appears to be a crime scene, there is much more than meets the eye… although there is a killer on the loose.
Find sadistic, conniving, and toxic love in this suspenseful thriller about relationships, lies, and quite frankly, crappy people.
Read around all 50 States.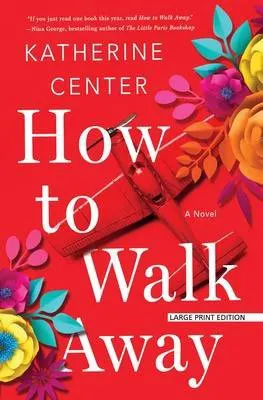 Submission by Rae
How To Walk Away is one of those Anti-Valentine's Day books that teaches self-love and how to find love in the worst of circumstances.
Margaret Jacobson has it all—a wonderful family, a great job, and a fiancé she adores. All of that comes crashing down when an accident dramatically changes her life.
Margaret struggles emotionally in the hospital as she comes to terms with how the events of the accident unfolded. Her beloved life goes up in smoke, and she questions her future.
Enter her physical therapist.
Margaret's physical therapist, Ian, doesn't let her wallow in pity. The hospital even fears that he's "too mean." But he's exactly what she needs to heal.
Margaret learns to love herself. Through a horrific accident, Margaret finds self-acceptance and a new passion for life.
She learns that she's stronger than she ever gave herself credit for, and she grows to love the person she's become.
Secondly, Margaret finds love in the hospital. Battered, bruised, and broken aren't exactly the trappings for a romantic beginning, but this is exactly how Margaret finds love.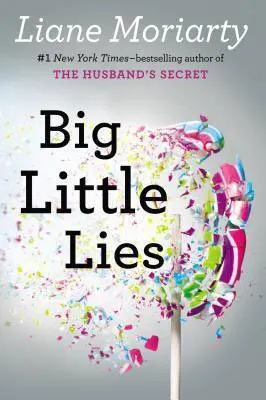 Another story about delusional love, Big Little Lies is one of our favorite novels. You cannot go wrong with Liane Moriarty either.
If you enjoyed Gone Girl, Girl On The Train, or The Woman In Cabin 10 — all perfect Anti-Valentine's Day books too — you will also breeze through Big Little Lies.
Moriarty seamlessly creates a book about love filled with deceit, secrets, and Stepford wife relationships that are a hot mess.
Made into a devour-worthy HBO series, follow along with these mothers, daughters, and wives to uncover a murder mystery.
Once again, nothing is as it seems, but rest assured that you can find love in friendship. Book Information
Read more books set in and about Australia.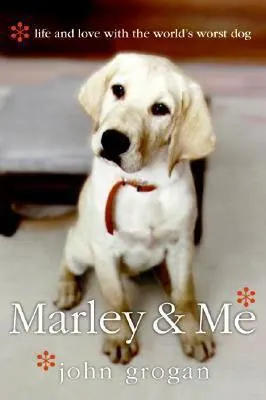 Submission by Rachael of Booklist Queen
If you are looking for one of the best books about love that's a snub to Valentine's Day, you probably aren't expecting a book about a dog. And not just any dog. The world's worst dog.
Even for a non-dog person, Marley & Me is one of the most heartwarming and hilarious best friend books that everyone really should read.
Marley's antics are ridiculously silly. You will laugh at all the havoc he wreaks upon his family.
Repeatedly destroying all of the furniture and failing out of obedience school is just the tip of the iceberg when it comes to the misbehaving Marley.
But the love that springs up between Marley and his owner despite Marley's many flaws is touching. Now, that's a true love story.
Fair warning, though. You'll want to carry a pack of tissues.
Even though Marley's death from old age is no surprise by the end, you'll be bawling your eyes out reflecting on the wonderful life of the "world's worst dog."
So, if you are in the mood to read some unique Anti-Valentine's Day books, don't forget your ever-faithful, four-legged friends.
As Carrie Underwood sings in one of her songs, "The more boys I meet, the more I love my dog." Uncover even more famous fictional pooches.
Join The Uncorked Reading Challenge Today
---
Travel around the world with the Uncorked Reading Challenge. Get the best book and movie recs straight to your inbox. Sign Up Now.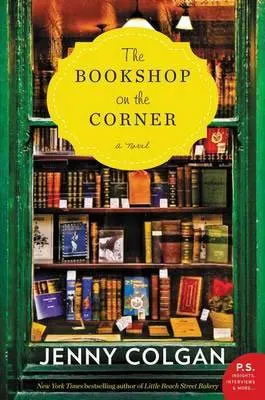 Submission by Melissia of Books and Sassy Lilacs
If you are looking for a fantastic audiobook about love set in both England and Scotland, you'll adore The Bookshop On The Corner.
Nina's library is closing and leaving her out of a job. Nina is a book matchmaker — a sweet librarian — and can't imagine doing anything else with her life.
Nina treats books as though they are alive and takes to rescuing them. After a training class, Nina realizes her dream is to start a bookshop, landing her in a small Scottish village.
Nina fills a book-shaped hole in the community and finds romance and friendships where she never expected to.
If you are looking for Anti-Valentine's books about finding love elsewhere, you'll love The Bookshop On The Corner.
Find inspiration to move to Scotland, start your own bookstore, and perhaps find love in the most remote of places.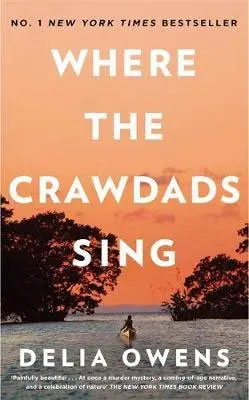 Submission by Hayley of Backpacking Bookworm
Though not primarily a romance story, this beautiful and shocking novel by Delia Owens is definitely a book about finding love.
Kya lives an isolated life in a simple shack bordered by marshland with only the gulls for company. People in the nearby village view her as a thing, an enigma, and a vicious creature not to be crossed.
She craves the love of another person but struggles to open up ever since her entire family abandoned her as a child. That is until Tate shows up.
With a love for marine life, Tate spends a lot of time exploring the marsh that Kya greatly admires. Over the course of time, he and Kya leave mementos for each other, sharing their love of the swamp and wildlife.
As their friendship blossoms, Kya starts trusting Tate and he becomes a permanent fixture in her lonely life. That is until, like everyone else in Kya's life, he leaves for college and doesn't return.
Where The Crawdads Sing is a beautifully poignant love story set in rural North Carolina in the 1950s with a strong female lead.
Perfect as one of our Anti-Valentine's Day books about love, uncover themes of loneliness, neglect, and survival in a discriminatory society.
You'll understand even more after reading Owen's book why this is an anti-love, non-cheesy story… Book Information
Be sure to check out our Where The Crawdads Sing-inspired cocktail too.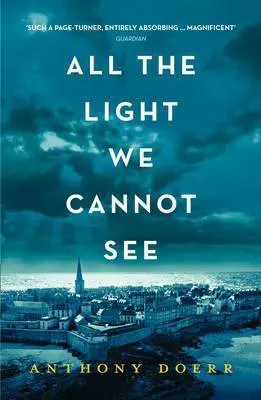 Submission by Lauren from Literary Dates
When I consider unique and Anti-Valentine's Day books about love, the well-known quote from Maya Angelou comes into mind:
"I've learned that people will forget what you said, people will forget what you did, but people will never forget how you made them feel."
You'll never forget how a book made you feel.
Is All The Light You Cannot See one of many great love stories? That is up for interpretation. A beautiful point in the story is when "Clair de Lune" plays over the transmitter radio. Listen to this song.
You'll follow the parallel lives of Werner and Marie-Laure. Werner grows up in Germany in the time period before World War II and Marie-Laure in Paris.
Marie-Laure goes blind as a child, but her father's love and devotion help her to navigate this challenge.
You'll read about the devastation of World War II and what Werner and Marie-Laure must go through to try to survive it. What brings them together? Love?
This is the kind of book about love that you hold close. You feel this book to your core and want to live in it.
You'll want to be wrapped up in a cozy blanket with soft candlelight flickering, a glass of wine, listen to "Clair de Lune" (wait for the moonlight moment) and never let it go.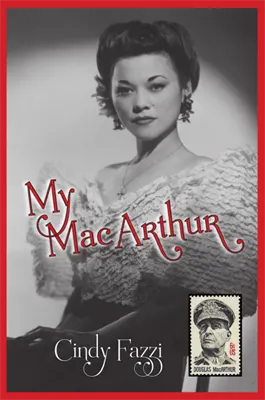 If you are looking for an indie book about love — love that makes you want to scream into a pillow — try My MacArthur by Cindy Fazzi.
Set in the 1930s in the Philippines and later America, learn more about Douglas MacArthur's coveted and young lover, Isabel Cooper Rosario.
Rosario comes from a rather poor Filipino family. MacArthur is, of course, a powerful, wealthy, and recently divorced man.
While we are pretty sure that he loves Rosario, their relationship is anything but healthy and stable. Plus, to keep his reputation, MacArthur keeps their relationship on the DL.
Sex and gifts only work for so long.
A book about finding love abroad and reconciling age, race, and money, My MacArthur is sure to frustrate feminist readers but thrill history lovers.
Be sure to check out TUL's complete My MacArthur review here.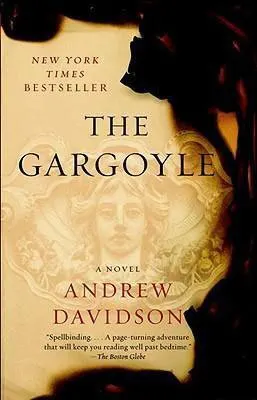 Submission by bookstagrammer, Jennia
TW: Suicide
Get ready for a wild ride in one of the most unusual Anti-Valentine's Day books, The Gargoyle.
The Gargoyle's unnamed narrator begins by recounting the events that lead to a life-altering car accident.
Once a fairly successful porn star, he has lived a life filled with the trappings of an E! Hollywood true story. Imagine parties, drugs, and shallow accolades that mask a rotting soul.
Due to substantial burns and other injuries from the wreck, our narrator knows that his previous lifestyle is over. Overcome with physical and emotional pain, he begins to plot his eventual suicide.
His suicidal musings are interrupted when Marianne Engel, known for her gargoyle sculptures, enters his hospital room.
She draws him in with her storytelling, describing their past life spent together as lovers in fourteenth-century Germany.
The narrator has misgivings while he listens to Marianne and doubts her mental sanity. Eventually, however, the tendrils of their past love steadily creep into their current lives.
The Gargoyle proves that love stories extend beyond the initial rapturous intensity and lust-filled pursuits that often draw two people together.
Instead, love is found in the slow, mundane hours spent together, the desire to be happy and at peace, and in the defiance of even the rules of time to finally be reunited.
As for Anti-Valentine's Day books, The Gargoyle will surely entrance.
If you love traveling back in time, make sure to check out our time-traveling reading list.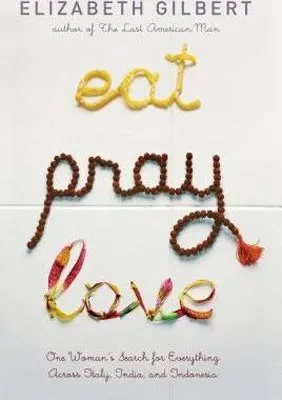 While many of these Anti-Valentine's books are from contributors, you can definitely figure out TUL's pretty fast: all of TUL's book suggestions about finding love involve food.
Eat, Pray, Love is no different and is one of the books that tends to land on a ton of The Uncorked Librarian's book lists.
One of the best books about loving yourself and finding peace within, Gilbert throws her cruddy life out the window.
She heads to Italy to eat, India to meditate, and Bali to find enlightenment–and ultimately love.
Gilbert ends the novel loving herself, the world, and…a man. Oh, dang. Forgive us…
If you are looking for another book about love and life from Gilbert, you'll also enjoy Committed. Read more about Eat, Pray, Love here.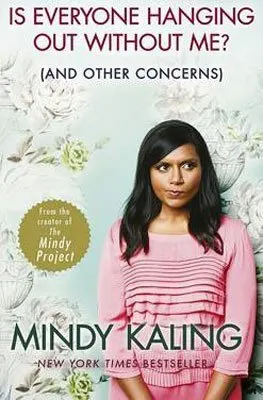 Another great book about life and love is Kaling's Is Everyone Hanging Out Without Me?, a memoir that will leave you in stitches…and nodding your head.
Personally, we enjoyed the audiobook read by Kaling herself.
Although not a romance, this is one of the Anti-Valentine's books perfect for those wanting to love and be able to laugh at themselves.
Kaling is sometimes compared to Tina Fey for her humor and sarcasm. Yet, she is her own enigma.
Is Everyone Hanging Out Without Me? is a hodgepodge of life stories that cover romance, fame, friendship, and growing up as an immigrant with pretty strict parents.
We dare you not to find something that you can relate to. Book Information
If you are looking for books about love in unusual places, let's look into our wine glasses.
We are obsessed with Cork Dork and the underground world of sommeliers. These sommeliers and wannabe Masters are in love with one thing only: wine.
Their lives revolve around blind tasting groups, competitions, service, and preparing for exams.
Currently, there are only about 230 Master Sommeliers in the world, and Bosker attempts to take the Level 1 test along with breaking into the hardcore wine world.
You'll never look at your wine the same way again. Who knew oaked Chardonnay is considered "cougar juice?"
As for Anti-Valentine's books, you'll watch as these sommeliers give up everything to be the best all for the sake of the most superb sip — and most vividly described one.
Read more fabulous wine books on this reading list.
Join The Uncorked Reading Challenge Today
---
Travel around the world with the Uncorked Reading Challenge. Get the best book and movie recs straight to your inbox. Sign Up Now.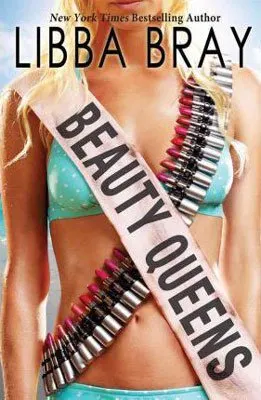 If you are looking for non-cheesy, YA Anti-Valentine's Day books about loving yourself, Printz-award-winning author Bray is for you. Beauty Queens is a mix of Troop Beverly Hills meets Survivor.
When a plane crashes on a deserted island carrying 50 contestants for the Miss Teen Dream Pageant, all heck breaks loose in a hilarious way.
The ladies decide to keep the pageant competition going, Survivor-style, literally and figuratively. Some hot pirates even show up.
Beauty Queens will make you think about inner and outer beauty very differently. A stretch for this Anti-Valentine's reading list? Nawwww…
Read even more hilarious books set on islands.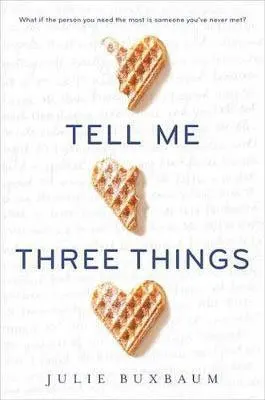 Submission by Melanie, Public Reference Librarian
Love can be confusing and strange. Especially for Jessie in Tell Me Three Things.
Two years after the death of her mother, Jessie and her father have relocated from Chicago to Los Angeles…to live with his new wife and her teenage son.
In addition to this new life and relationship, Jessie is starting her junior year of high school friendless and in a totally foreign place.
She finds comfort in texting her best friend back home and in the small, local bookstore that she eventually ends up working for.
It isn't until the mysterious emails from Somebody/Nobody start showing up that Jessie starts to really feel like she might belong.
This mysterious "friend" and fellow Wood Valley High student is a lifeline for Jessie, encouraging her to make friends in the real world while allowing her to be herself online.
They end their chats by telling each other three things about themselves.
As their conversations deepen and evolve into something more meaningful than mere flirtation, Jessie insists that she wants, perhaps needs, more from her mystery friend.
She wants to meet in person. And she's pretty sure, or at least hopeful, that she knows who he is.
Tell Me Three Things is an adorable first contemporary young adult books about love by Julie Buxbaum.
In the span of 328 pages, Jessie deals with the loss of a parent and relocation, almost losing her best friend, feeling alone and awkward in a new place, and first love.
There are some bumpy parts along the way: snarky attitudes, mean girls, stereotypes, awkward encounters.
At the end of the day, though, Tell Me Three Things is as sweet as the heart-shaped waffles on its cover.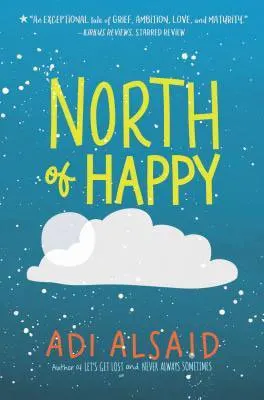 One of our favorite Anti-Valentine's Day books about love is North of Happy. Let's find a love story in some tacos…
Late one night, Carlos and his older brother Felix decide to taste test their way through the food stands of Mexico City. What for? They are in search of the perfect taco.
In a tragic accident, stray bullets kill the free-spirited, nomadic Felix. Left with his brother's ghost, Carlos desperately needs to recover his own happiness.
During Carlos's high school graduation celebration, and faced with a well-intentioned but uninspiring predetermined future in the family business, Carlos runs away from his privileged life.
Heading to a small island off of Washington State, he does what many can only dream of: starting over and healing his heart.
With no plans except to visit Provecho, a bucket list restaurant in his brother's diary, Carlos must find a place to sleep and earn a living.
In a matter of luck or fate, Carlos begins working as a dishwasher at Provecho. He is taken under the wing of the master chef.
With the threatening promise of termination, if he does not stop dating her daughter, Emma, Carlos finds himself in a pickle. Foodie joke intended.
Carlos must learn to fit in and earn his keep while navigating mental exhaustion and new love.
A story about food, love, and life, North of Happy makes readers feel like they are experiencing life for the first time.
As stars and lakes ignite in the moonlight, Alsaid envelops readers in his enchanting backdrops and heartfelt, raw emotions.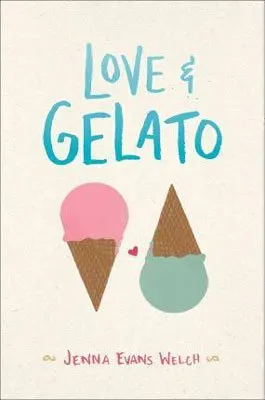 OK, we semi-lied about these Anti-Valentine's books not having gag-worthy romances. But we really adore Love and Gelato.
Of course, this adoration has nothing to do with gelato or Italy at all — Lina's sentiments too.
But, if you are looking for books about finding love in unique places, why not travel to Italy to meet the father that hasn't been a part of your life, ever?
Lina is spending her summer in Tuscany (gosh we wish she could drink Chianti…) in an effort to get to know her father, which was her mother's dying wish.
She's not happy but soon discovers so much more about her family's past.
Read even more scenic books set in Italy.
Grab your favorite Anti-Valentine's Day books here:
Save These Anti-Valentine's Day Books About Love For Later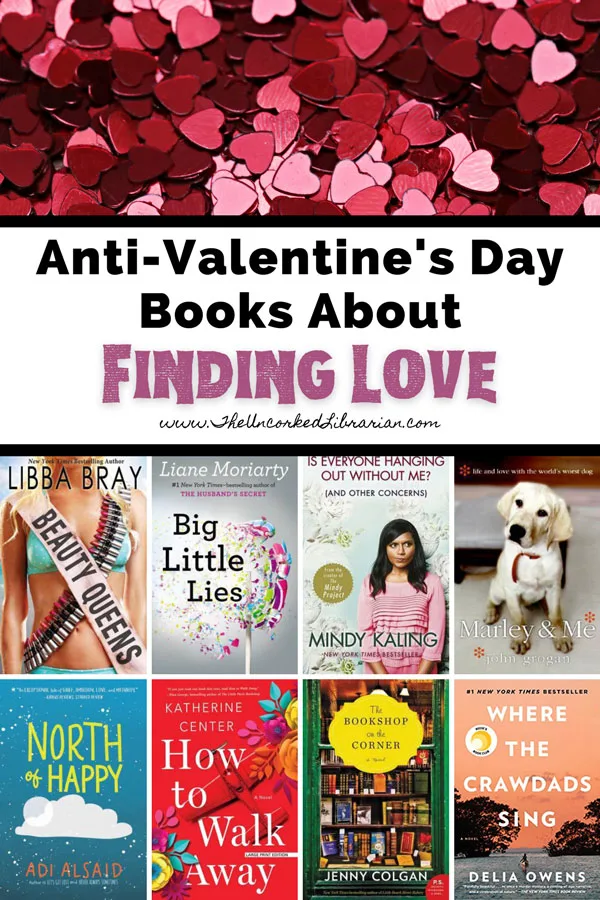 What are other Anti-Valentine's Day books that you love? Let us know in the comments.
Even More Inspirational Book Lists You May Enjoy:
Powerful Books That Make You Think
Best LGBTQ+ Books To Inspire Teens and Tweens
Famous Travel Writers That Inspire Travel
Literary Decor Inspired By Your Favorite Books
Inspirational Books For Writers
Some Of The Best Books For Dad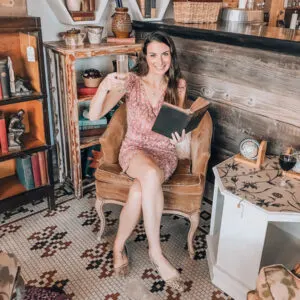 Christine (she/her) is the owner, lead editor, and tipsy book sommelier of The Uncorked Librarian LLC, an online literary publication showcasing books and movies to inspire travel and home to the famed Uncorked Reading Challenge.
With a BA in English & History from Smith College, an MLIS from USF-Tampa, and a U.S. Fulbright Fellowship in Christine's back pocket, there isn't a bookstore, library, or winery that can hide from her. Christine loves brewery yoga, adopting all of the kitties, and a glass of oaked Chardonnay. Charcuterie is her favorite food group.