Indelible by Adelia Saunders – Poignant Book Set In Paris About Post-Soviet Lithuania
To prepare for a trip to the Baltics, Indelible by Adelia Saunders offers a glimpse into post-Soviet Lithuania. Transport to modern-day Paris, too, as readers follow along with three travelers navigating through their pasts. Find an Indelible by Adelia Saunders book summary and reviews here.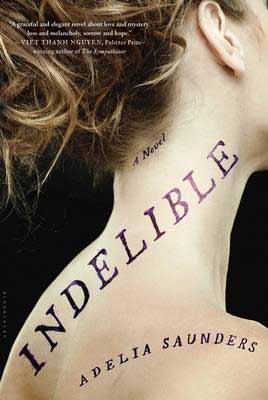 This post may contain affiliate links: If you purchase through my link, I will receive a small commission at no additional cost to you. I only recommend products/services that I approve of. See my full Disclosure Policy.
Author: Adelia Saunders
Genre: WW2 Historical Fiction | Book Set In Paris & Lithuania | Magical Realism
Pages: 288
Publisher: Bloomsbury USA
Publication Date: 2017
Buy Now: Amazon
Find books like Indelible by Adelia Saunders free or discounted via:
Indelible by Adelia Saunders Summary
Magdalena has an unsettling gift. She sees the truth about people written on their skin–names, dates, details both banal and profound–and her only relief from the onslaught of information is to take off her glasses and let the world recede. Mercifully, her own skin is blank.

When she meets Neil, she is intrigued to see her name on his cheek. He's in Paris for the summer, studying a medieval pilgrimage to the coast of Spain, where the body of Saint Jacques is said to have washed ashore, covered in scallop shells. Magdalena, desperate to make things right after her best friend dies–a tragedy she might have prevented–embarks on her own pilgrimage, but not before Neil falls for her, captivated by her pale eyes, charming Eastern European accent, and aura of heartbreak.

Neil's father, Richard, is also in Paris, searching for the truth about his late mother, a famous expatriate American novelist who abandoned him at birth. All his life Richard has clung to a single memory of his mother–her red shoes–which her biographers agree he never could have seen.

In Adelia Saunders' arresting debut, secrets are revealed among forgotten texts in the old archives of Paris, on a dusty cattle ranch in the American West, along ancient pilgrim paths, and in a run-down apartment in post-Soviet Lithuania. By chance, or perhaps by fate, the novel's unforgettable characters converge, and Magdalena's uncanny ability may be the key to their happiness.

Bloomsbury USA
---
Take The Uncorked Reading Challenge!
Travel around the world with our Uncorked Reading Challenge. Never be late to the party with unique new book releases. Get the latest movie and book lists straight to your inbox.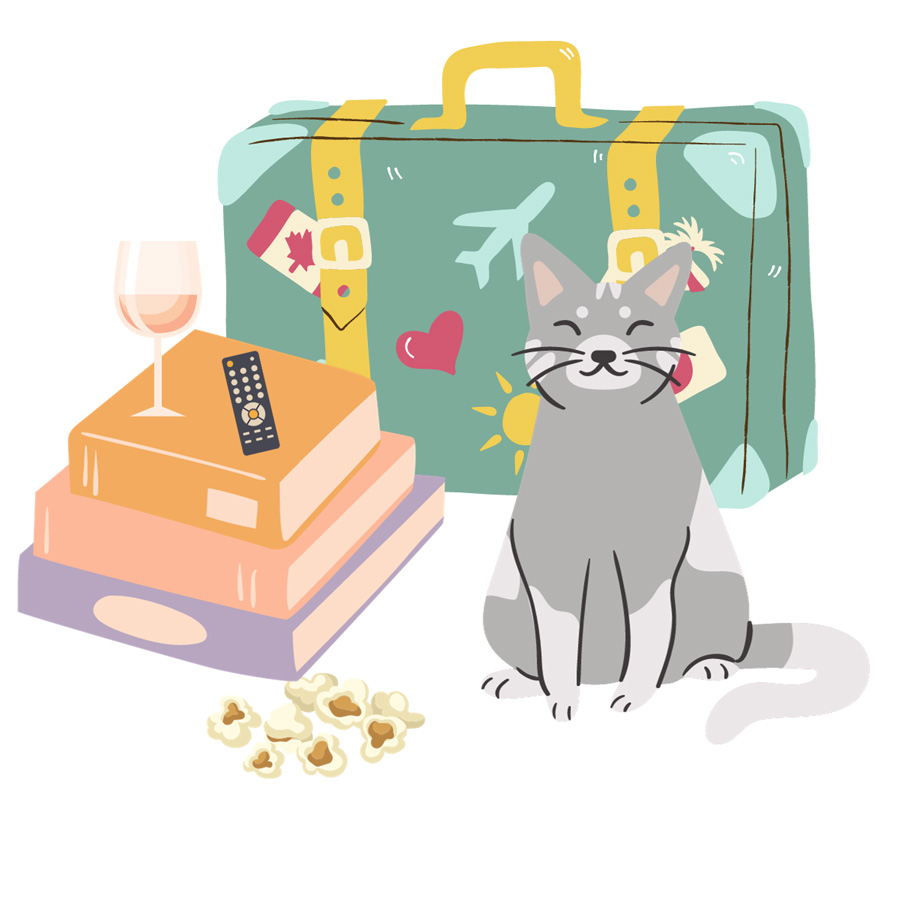 ---
TUL Brief Synopsis Of Indelible
Reading books set in destinations that I've been is one of my favorite pastimes. When planning a trip to Lithuania, I noticed that American libraries–at least those near me–lack contemporary literature in the Baltics. Luckily, my library had a more indie title in stock, Indelible by Adelia Saunders.
Although Indelible mostly takes place in Paris, the characters move across the world via their pasts. Readers hop planes, buses, and ships to rural America, Lithuania, Paris, London, and Spain. Delicately, Saunders peppers the consequences of WWII on post-Soviet Lithuania throughout the book as an inescapable past.
True to the word 'indelible,' the book imprints stories of pain, love, and friendship that are impossible to remove. Secrets and truths appear on the skin like a bad sunburn as we learn about Magdalena, Neil, and Richard's journeys to find themselves.
Indelible by Adelia Saunders Characters
True to contemporary fiction, alternating storylines are trending. Indelible is no different and follows along with three unique but equally lost characters:
Magdalena is a Lithuanian living in Paris. She occupies a small apartment with a scumbag roommate gone voyeur with implied PTSD. Magdalena also carries a secret and what she deems a curse. Tattoos appear across peoples' skin, and she can read their truths.
These magical ink markings speak of the past, present, and even future. However, Magdalena is not a superhero and cannot save people from their fates, including her best Lithuanian friend, Lina.
Neil is an international student studying abroad in London. Offered a coveted spot on his professor's research team, he heads to Paris for the summer to study a pilgrimage and ancient cathedral.
Although Neil mostly has his life together, the relationship with his father is awkward. Neil is tied to Magdalena over belated Christmas gifts between their parents. The kid never brushes his teeth, either.
Richard, Neil's father, heads to Paris on a mission to discover the truth about his infamous and estranged mother. As a Sylvia Plath-like writer, Inga Beart, has always lived in the public eye as a highly criticized but equally brilliant and unpredictable author.
With a scathing new biography out since her death, Richard is on the hunt to determine if his mother ever visited him as a small child. Growing up with his Aunt Cat, Richard swears that he remembers Beart's strappy red shoes. What Richard learns in Paris changes the course of his imagined past.
TUL Indelible Book Summary
Throughout Indelible, Saunders carefully weaves together Richard, Neil, and Magdalena's stories across the world. Neil is constantly trying to navigate his relationship with his father but cannot even seem to mail him Christmas presents let alone pick up the phone. They never even realize that they are both in Paris.
Magdalena discovers that she is connected to Neil during their Christmas present swap. Her mother's name is written on Neil's forehead. Why is this?
Distracted by the recent death of her friend, though, Magdalena finds herself filled with guilt and sadness. Magdalena and Lina are products of a post-Soviet upbringing, and their struggles follow them into their adult lives. Left only with a box of ashes, she must reconcile past mistakes versus moving forward.
Richard falls into the backdrop of the narrative–the story of his life. Lonely and a little off, Richard is still endearing albeit desperate. You want so badly for his life to turn around.
Each of their pilgrimages leads to their salvation, in a non-religious way but fitting with Magdalena's journey across parts of Europe.
TUL Indelible by Adelia Saunders Review
Although I cannot quite place the feeling, Indelible by Adelia Saunders feels like an intense read. This is not a title that you can skim or rush through. A few times, the story slowed pace, but the messages and history added overwhelming power and beauty. Magdalena touched my heart just like every traveler she meets.
More importantly, Magdalena represents strength, honesty, and kindheartedness to create an uplifting tale in the light of tragedy and pain. I couldn't imagine bearing her weight. As she poetically watches the world through a quiet camera lens, I found myself wondering what I would do in her shoes.
Ultimately, Magdalena bears the weight of the world yet she can do nothing to stop the atrocities she sees. Powerful and powerless, Saunders plays with the role of women in our histories and upbringings throughout Indelible. We see women as mothers, lovers, friends, victims, and family members.
Magical realism is not always my favorite genre, either, but the tattoos are perfectly realistic and symbolic in Indelible. You hardly realize that the inscriptions aren't really there. Truths ground the plot in realism.
Prior to planning a Baltics trip, I would have never picked up Indelible. I am so glad that I did.
More About The Author Adelia Saunders
Indelible is Adelia Saunders' first novel. Her past work includes teaching in Paris and working with an agricultural economist in Uganda.
Where You Can Find Indelible by Adelia Saunders Reviews On TUL
Much of Indelible takes place in Paris. If you love books set in France, this reading list is for you.
If you love historical fiction, don't miss these books about WW2 including more indie titles. We'll also share WWII romance, biographical fiction, and thrillers.
With so many WW2 books out there, how do you pick the best titles? Uncover 50 of our favorite World War 2 books in fiction and nonfiction.
If you are headed to Lithuania, Latvia, and Estonia, don't miss these books set in the Baltics to read before you go.
You may also enjoy: YA WW2 Books Everyone Will Love
If you love books set in and about Europe or are planning to travel there, head over to our master list of European books. Here, you'll find all of the book lists for countries like Germany, Netherlands, Iceland, France, Switzerland, England, Lithuania, Latvia, Estonia, Italy, Ireland, Spain, and so much more.