In Five Years by Rebecca Serle – Epic Women's Fiction Love Story Set In NYC
Don't miss this beautiful and surprising love story set in NYC, In Five Years by Rebecca Serle. Discover book information, book reviews, and book lists featuring this stunning contemporary friendship and women's fiction novel.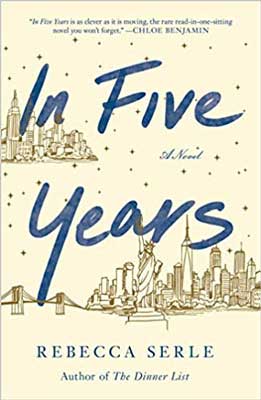 This post may contain affiliate links: If you purchase through my link, I will receive a small commission at no additional cost to you. I only recommend products/services that I approve of. See my full Disclosure Policy.
Author: Rebecca Serle
Genre: Women's Fiction | Book Set In NYC | Friendship Fiction
Pages: 272
Publisher: Atria Books
Publication Date: 2020
Buy Now: Amazon
Where you can find more books like In Five Years by Rebecca Serle:
In Five Years By Rebecca Serle Summary From The Publisher
Where do you see yourself in five years?

Dannie Kohan lives her life by the numbers.

She is nothing like her lifelong best friend—the wild, whimsical, believes-in-fate Bella. Her meticulous planning seems to have paid off after she nails the most important job interview of her career and accepts her boyfriend's marriage proposal in one fell swoop, falling asleep completely content.

But when she awakens, she's suddenly in a different apartment, with a different ring on her finger, and beside a very different man. Dannie spends one hour exactly five years in the future before she wakes again in her own home on the brink of midnight—but it is one hour she cannot shake. In Five Years is an unforgettable love story, but it is not the one you're expecting.

Atria Books
Take The Uncorked Reading Challenge!
Travel around the world with our Uncorked Reading Challenge. Never be late to the party with unique new book releases. Get the latest movie and book lists straight to your inbox.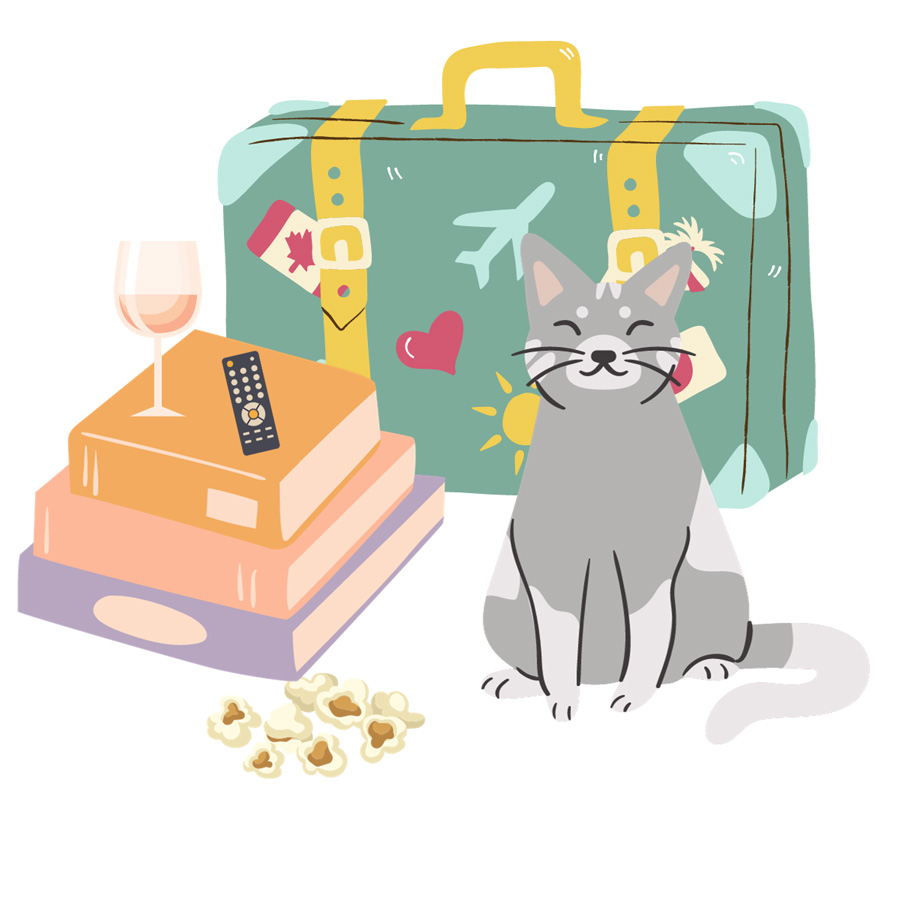 About The Author, Rebecca Serle
Rebecca Serle is an author and TV writer. She lives in New York and LA. Read more about Rebecca Serle.
More Books From Rebecca Serle
TUL Book Lists Featuring In Five Years by Rebecca Serle Book Reviews
If you love the relationships in In Five Years, uncover even more great books about best friends and friendships – toxic and healthy.
If you loved In Five Years by Rebecca Serle, don't miss this reading list filled with books that will make you think more deeply about the world. Find your next book club book or best read of the year. Other powerful friendship books on this list include Stargirl, The Book Thief, and Ask Again, Yes.
Travel to NYC with this reading list. We are sharing the best contemporary books set in New York City and State for adults and teens.
Travel across time and space with the best books about time travel.
Take a road trip across America with the best books set in every state. This is a massively (good) reading list.
What books did we absolutely love in 2020? In Five Years by Rebecca Serle made our top 35. See what other titles in women's fiction we coveted, including Writers & Lovers by Lily King, What You Wish For by Katherine Center, and Valentine by Elizabeth Wetmore. Plus, we are sharing must-read books in historical fiction, indie, YA, LGBTQ+, and so much more.
Don't miss some of March's most-talked-about new book releases, including In Five Years. Books we also adored on this reading list include YA novel, Anna K, and the thrilling suspenseful mother-daughter novel, Darling Rose Gold.
Find our complete mini book review of In Five Years, along with other great reads, in our May 2020 issue of Currently Reading.