Good Omens By Terry Pratchett and Neil Gaiman
Are you looking for more information about Good Omens by Terry Pratchett and Neil Gaiman? Learn about the book, TV series, authors, and find similar books that you may also love.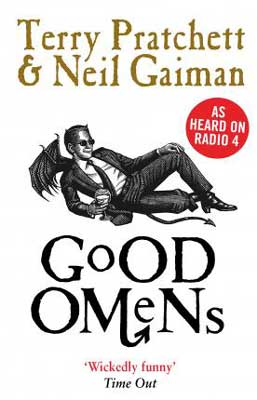 This post may contain affiliate links: If you purchase through my link, I will receive a small commission at no additional cost to you. I only recommend products/services that I approve of. See my full Disclosure Policy.
Author: Terry Pratchett and Neil Gaiman
Genre: Occult Fiction | Comedy
Pages: 400
Publisher: William Morrow | Harper Collins
Publication Date: 2006
Amazon Prime TV Series: Good Omens
Buy It Now: Amazon
Find more great books:
Good Omens By Terry Pratchett and Neil Gaiman Summary
"According to The Nice and Accurate Prophecies of Agnes Nutter, Witch (the world's only completely accurate book of prophecies, written in 1655, before she exploded), the world will end on a Saturday. Next Saturday, in fact. Just before dinner.

So the armies of Good and Evil are amassing, Atlantis is rising, frogs are falling, tempers are flaring. Everything appears to be going according to Divine Plan. Except a somewhat fussy angel and a fast-living demon—both of whom have lived amongst Earth's mortals since The Beginning and have grown rather fond of the lifestyle—are not actually looking forward to the coming Rapture.

And someone seems to have misplaced the Antichrist . . ."

Harper Collins

Take The Uncorked Reading Challenge!
Travel around the world with our Uncorked Reading Challenge. Never be late to the party with unique new book releases. Get the latest movie and book lists straight to your inbox.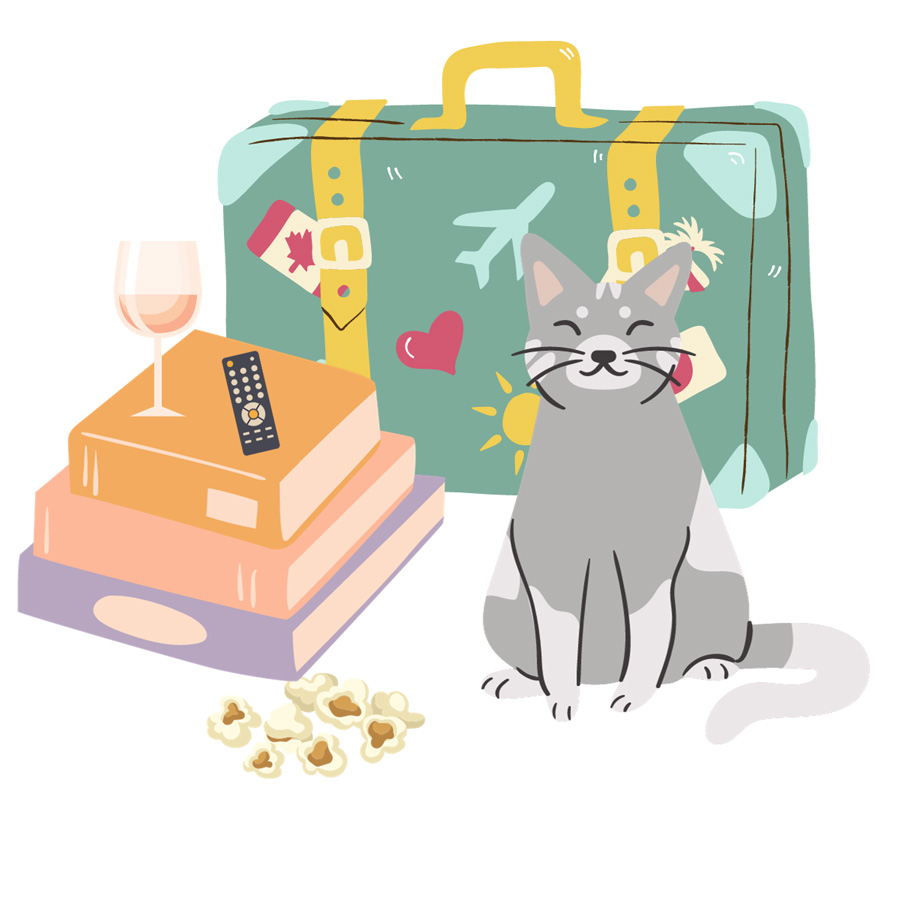 About The Authors: Terry Pratchett and Neil Gaiman
Terry Pratchett is a world-famous, award-winning author, including numerous awards from ALA and its divisions. He resided in England where he wrote novels, selling over 55 million copies. Born in Beaconsfield, Buckinghamshire in 1948, Terry died from Alzheimer's Disease in 2015. Read more about Terry Pratchett.
Neil Gaiman is also known around the world and has achieved a variety of awards, including Newbery and Carnie medals. Librarians tend to love him. Born in England, Gaiman now resides in the U.S. and is an NYT bestselling author. Before writing novels, Gaiman started as a journalist. Read more about Neil Gaiman.
More Books By Neil Gaiman That You May Love:
The Graveyard Book is one of Gaiman's most famous titles for young adults and won the Newbery Medal. Raised by fantastical and supernatural creatures, Bod is the only living graveyard resident. Readers follow along with his rather strange coming of age story.

The Sandman: Preludes and Nocturnes is the first in the graphic novel series about an occultist on a mission to capture Death. Instead, she accidentally captures her brother, Dream, imprisoning him for over 70 years. Readers watch as Dream makes a comeback.
More Books By Terry Pratchett That You May Love:
Where You Can Find Good Omens Reviews On TUL
Are you craving more witchy and devilish book recommendations? Check out TUL's favorite recommendations for books with witches featuring Good Omens. This list is perfect for adults and young adults.
Headed to the beach and need to cool off? This is not your average summer reading list. Find books that will chill you to the bone on those hot summer days.
If you plan on taking a road trip, I highly recommend checking out this audiobook book list including titles like Good Omens. Find a few YA and middle-grade audiobooks too, perfect for the whole family.