The Uncorked Librarian focuses on diverse books to inspire travel and inspirational fiction and nonfiction. Discover what books TUL is currently reading each month with these mini-book reviews.
Along with new book releases, see what we are currently reading here at The Uncorked Librarian.
Some of these titles will focus on our 2021 Uncorked Reading Challenge while others might include quarterly group reads for our Facebook community, Uncorked Readers.
Plus, as TUL builds new book lists and travels throughout the year, you might find books set in a specific destination around the world. We also love the occasional bestseller and/or must-read new book to keep up with the cool kids.
Lastly, we are smitten with Book of the Month. Find a few opinions about BOTM selections. You may join us and sign-up for BOTM here→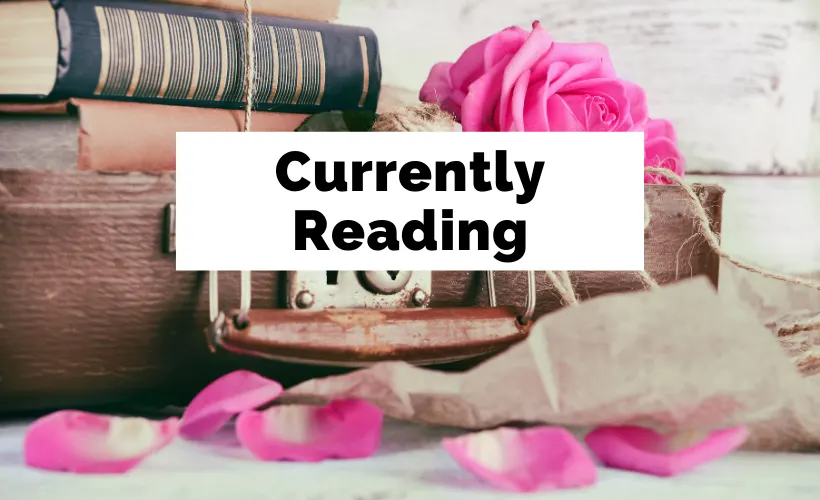 Grab some of the best book selections here:
Currently Reading Winter 2021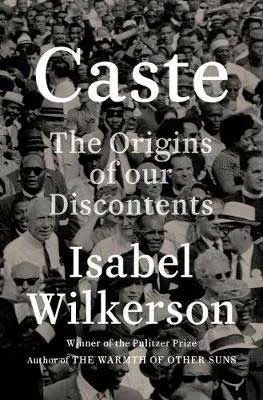 Book About Racism | U.S. History & Slavery | Oprah's Book Club
August 2020
One of the most relevant and thought-provoking books of 2020, Wilkerson discusses how like India and Nazi Germany, America has its own caste system. Our caste system began with slavery and inspired Nazi Germany for how to manage marginalized groups and guard white supremacy.
Caste is a social order that is so woven into the fabric of American society, it is second nature to us to uphold it. We don't even question it.
Wilkerson defines caste as a system that holds everyone in their place and withholds privilege, resources, humanity, and kindness from people who are lowest on the hierarchy. In America, our hierarchy is first based on someone's skin color.
Told through stories of hate crimes, slavery, and abuse, Caste is an eye-opening, must-read. Book Information→
YA Romeo & Juliet Retelling | Political Fiction Set In Shanghai China | Book Of The Month
November 2020
A lengthy multicultural Romeo and Juliet retelling set in Shanghai, China in the mid-1920s, I have mixed feelings about These Violent Delights by Chloe Gong. This 3.5-star romance is a solid political fiction novel. However, the plot needs some clean-up, and the sloggy storytelling falls short.
Juliette Cai is back from America and trying to avoid her family enemy, Roma Montagov. Although in rival gangs that shoot on sight, Juliette has never really fallen out of love with Roma — even though he betrayed her.
With a monster plaguing the streets of Shanghai – insects that cause people to rip out their own throats — the Communist Party moving in, and European foreigners trying to carve out their piece of the county, Juliette and Roma decide to team up to go up against them all.
Can they save Shanghai? What about their doomed love? Book Information→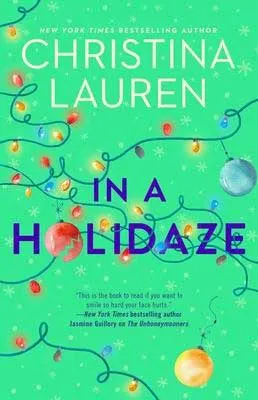 Book Of The Month | Christmas Family Fiction Set In Utah | Time Travel
October 2020
In A Holidaze is a sexy and sweet rom-com sure to put you in the holiday spirit if you love movies like Holidates or Groundhog's Day or if you are looking for Christmas family gathering books.
A 3.5 to 4-star book set in Utah, Mae leaves her family and friend's Christmas vacation home after drunkenly making out with an old childhood friend. Blame the spiked eggnog. Unfortunately, Mae's secretly in love with her best friend's brother, Andrew.
On the ride to the airport, Mae wishes for happiness just as a truck hits her parent's car. Mae is caught in a time travel loop where her dreams start coming true. Is it too good to last? What happens when she isn't happy once again? Book Information→
Currently Reading 2020