Are you looking for good books to read this fall? Don't miss our Currently Reading Fall 2020 issue here on TUL filled with diverse books to inspire travel, inspirational nonfiction, indies, and a few of the most talked-about books across the years.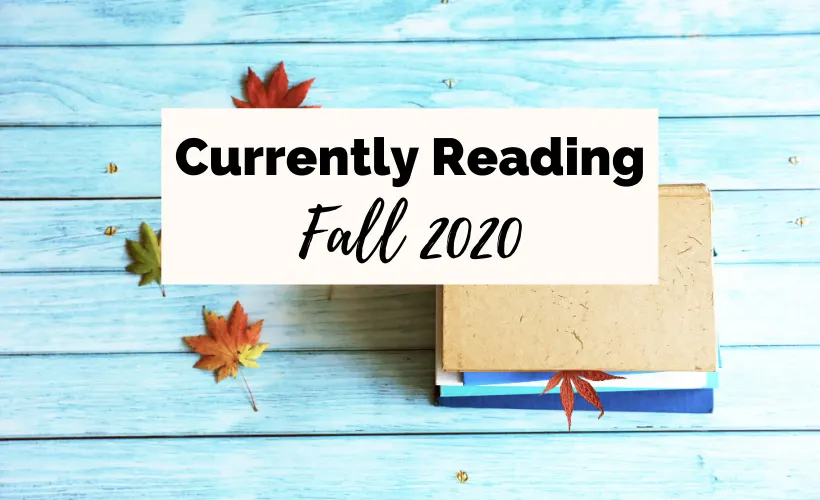 With 2021 quickly approaching, I am changing up the way I review non-new book releases on The Uncorked Librarian. Whereas I used to write monthly posts summarizing what I've read and my thoughts, I am going to finish this fall 2020 off with just one post showcasing all of the books I've read from October through December. I *think* I am going to keep next year's reads all in one post.
So, what does that mean? You'll want to check back on this post whenever you want to see the latest book reviews and what we are reading here at TUL for the rest of 2020. I'll share updates in our newsletter, and/or just head to The Uncorked Librarian website menu and choose For Book Lovers < Currently Reading. The newest book reviews will always be on the top.
So what are we currently reading this fall 2020? As always, find books set around the world, inspirational nonfiction, diverse titles in romance, thrillers, and suspense, translated lit, a few new book releases, indie novels, and so much more. Let's get started.
You can find some of these Currently Reading Fall 2020 books for free or discounted here: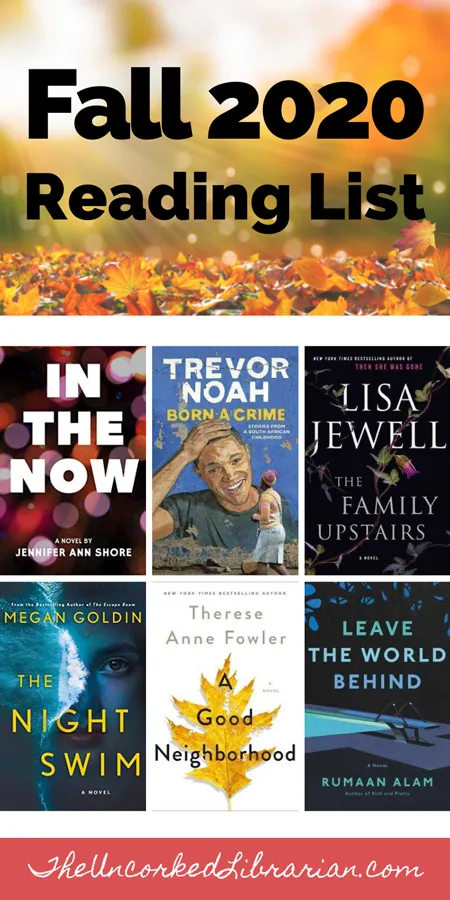 *Books marked with an asterisk are advanced copies that we requested or were freely gifted/offered by the author or publisher in exchange for a fair and honest review.
Currently Reading Fall 2020: November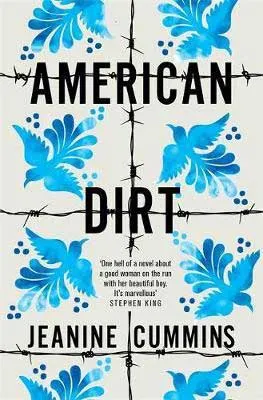 Book Set In Mexico | Immigration
January 2020
After all of the controversy, I decided to pick up American Dirt. Honestly, I have stronger opinions about The Henna Artist, but that might also be because of my background.
After the cartel murders 16 of their family members in front of their (hiding) eyes, Lydia and her son Luca are on the run. Lydia's husband was a journalist in Mexico covering the drug cartels, and he hit a nerve. Lydia is determined to escape into the U.S., and readers follow her treacherous journey of shelters, walking, and train jumping to get there.
As others have criticized, Cummins is writing a story that is not her own as a white woman. She is telling a narrative that is essential to immigration (legal or not) and migration into the U.S. — especially during these hideous Trump-era 'politics.' I can appreciate that — people need to realize that others are entering this country to save their lives. At one point, Lydia even notes that she never imagined she'd be one of the emigrants she read about — it's a powerful scene.
American Dirt is well-written, but I couldn't always move past the generalizations. Realistically, the ending didn't match the storyline, which adds to the problems and criticisms. Others have called this novel racist and despise the "violence porn." Personally, I sit in the middle here. I'm still simmering on it, but I will say, this was not one of the Best Books of 2020, for me — regardless — even in writing, alone. The marketing was also terrible. Amazon | Goodreads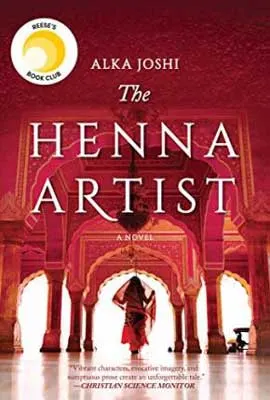 Historical Fiction | Book Set In India
March 2020
It's the 1950s in Jaipur, India, right after Indian Partition. Lakshmi has left her abusive husband to start a life of her own as a henna artist — working below her caste for rather spoiled ladies with promiscuous husbands. When Radha — Lakshmi's surprise sister — comes looking for her, they tumble into a game of self-preservation, surviving, lies, and love.
Sigh. I am trying to figure out how to write this review, especially since people loved this novel. The Henna Artist is well-written and captivating. Although the author is from India, I couldn't help but wonder if this book is partially written for white women just like Reese Witherspoon who loved it…
I specialized in South Asian history and literature in undergrad, specifically Partition and the caste system. While I am by no means an expert and am a white woman, this story fell grossly flat — diving into generalized stereotypes about henna, the caste system, arranged marriages, abortion, medicinal herbs, and abusive and unfaithful husbands.
There are other South Asian books out there that have more depth and less hype. They create cultural understanding and appreciation. The Henna Artist needed to be more of everything, including deeper reflections and analyses of women, Partition, and colonialism. Joshi merely touched the surface in what felt like an exoticized way.
What I do appreciate is the historical relevance and feminist themes of women trying to survive and come into their own. I'd still suggest The Henna Artist as a vibrant book set in India, but I also recommend reading it with caution. Amazon | Goodreads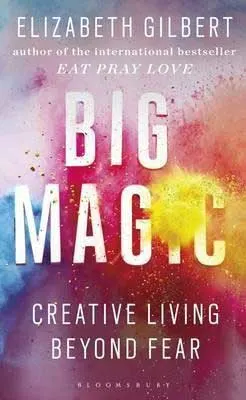 Nonfiction | Creativity
2015
One of the most inspirational books I've read all year, I can see why my library's hold list was still over half a year for Gilbert's Big Magic — even though the title published over 5 years ago.
I highlighted my ebook to no end, and although parts of Big Magic are a little more spiritual or 'magical' than I fully buy into, I loved this one. I can safely say that whenever I am in a creative rut, I'll pick up Big Magic to encourage, inspire, and tell me like it is. Gilbert is both real and hilarious. I love her direct and intellectual advice drawn from her experiences as well as other great creatives.
You'll close this book being more curious, brave, and uncaring — in a good way. We've all been the red lobster at a medieval costume party. And hey, if you don't like my art, go f'ing make your own. Gilbert shares why perfectionism is fatal, how we were meant to create, and how to work more easily and happily. Amazon | Goodreads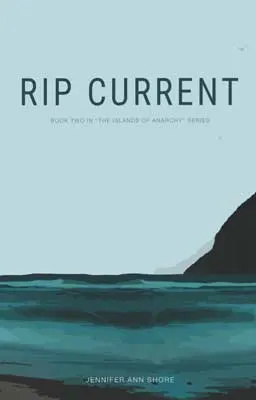 Dystopian YA | Indie Author | Book Set On The Galapagos Islands*
September 2020
I could not think of a timelier book in regard to rethinking our democracy and political system — and that's just the task that Mol, Sebastian, and her brothers are up against. Of course, Hugo, Emilia, and Hope are all back, too — either helping or hindering the process.
Rip Current is the second book in The Islands of Anarchy series, and yes, you should read New Wave before picking up its sequel. Similar to the first novel, Mol is a fireball of ideas, revenge, and love. She's a little pissed off, too, and rightfully so — but she learns to control her emotions. Sort of. A kickass female lead, Mol wants the world to be a better place for everyone.
When Mol shows the privileged youth how to cut their own damn pineapples, I cheered. Readers looking for a fast-paced political and dystopian novel with some romance will enjoy Rip Current. Amazon | Goodreads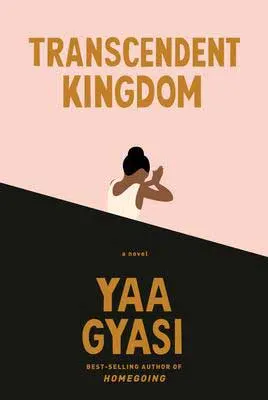 Book Set In Alabama & Ghana | African American Literary Fiction
September 1, 2020
My September BOTM Selection, Transcendent Kingdom has officially made one of my top books of 2020. A book about racism, mental health, and science versus faith and religion, I couldn't put down this title. If you love fiction that reads like nonfiction or are looking for a thought-provoking book club title, grab Transcendent Kingdom ASAP.
The story follows a family of Ghanaian immigrants whose lives are filled with tragedy, depression, and prescription pill addiction. Moving from Ghana to Alabama — where they are met with poverty and racism — feeds into their hardships, causing Gifty to question how and why her family has fallen apart.
A med student at Stanford, Gifty studies addiction to see if science can help people like her mother while trying to reconcile her belief in God. The relationships, pain, and storytelling will rock you to your core. Amazon | Goodreads
Currently Reading Fall 2020: October
This October, you won't want to miss these suspenseful thrillers and books about racism. I cannot sing enough praises for Therese Anne Fowler's A Good Neighborhood (North Carolina) and Trevor Noah's Born A Crime (South Africa).
We also have our fall group read happening for The Family Upstairs by Lisa Jewell paired with suspenseful thrillers, The Night Swim (North Carolina) and Leave The World Behind (Long Island).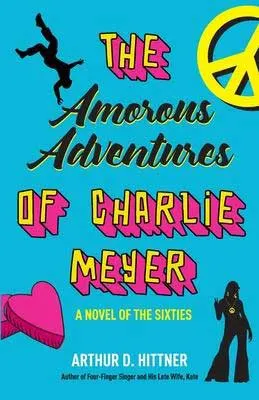 Indie | Book Set In New Jersey & New Hampshire*
2020
Flashback to the 1960s in Hittner's newest release, The Amorous Adventures of Charlie Meyer. Although fictional, the novel reads like a hilarious memoir about Charlie's…well…sexual and dating enlightenment, starting with his crooked penis.
Reminiscent of Bill Bryson, Hittner makes you deeply nostalgic for your youth, and his stories are both comedic and terribly evocative of the best and worst parts about growing up. No matter what era you were born in (or your gender), there is a bit of Charlie in us all. Watch as Charlie navigates the waters of older women, serial dating, and college.
Most appealing, The Amorous Adventures of Charlie Meyer is relatable, even with its hyperbolic and comedic embellishments. My only qualm is that while well-written with captivating individual stories, I felt the overall length of the novel — it was tedious and at times seemingly plotless — which others may better appreciate on their trip down memory lane. Amazon | Goodreads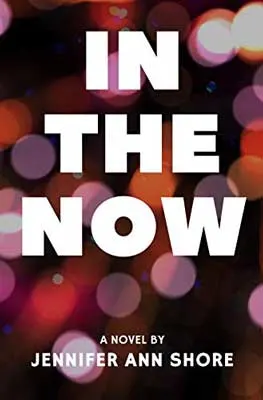 Indie | Rom-Com | Book Set In Pittsburgh, PA
October 2020
Head to Pittsburgh, Pennsylvania when music sensation Olivia O returns home to Hell…Hill…High where she learns that her mentor and father-figure is gravely ill.
While back in her dreaded hometown filled with former teenage angst — Taylor Swift-style — Olivia runs into "Noah f'ing Washington," her high school bully. Olivia begins to learn *much* more about Noah and the man he's become. Putting aside her music career, Olivia focuses on the things that really matter most.
In The Now is the perfect quick and delicious feel-good read. Shore bravely answers the question: 'Can you go home again' while focusing on themes of self-worth, forgiveness, and what binds the fabric of our community and family. If only we could all be so fortunate to have a man like Scott in our lives. Amazon | Goodreads | Book Information→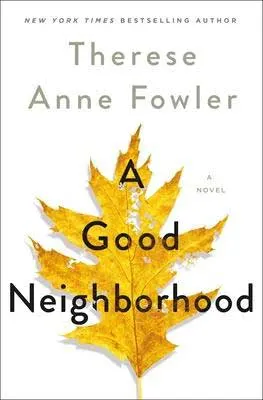 Book Set In North Carolina (Mentions of Dollywood, Knoxville, and Pigeon Forge, TN) | Book About Racism | Family Fiction
March 10, 2020
With a long wait from the library, I knew that A Good Neighborhood would be a fantastic book to read this year. Holy smokes; this one will infuriate you, break your heart, and make you feel all of the emotions. I keep finding my favorite books of 2020 and 5-star reads at the end of the year.
**Please know that there are multiple trigger warnings for this one — which you can look up or ask me about via a private message. To list them would also be huge spoilers and revelations at the end of the novel — but know that they exist.**
When the yuppie Whitman family moves into the close-knit Oak Knoll, North Carolina community, building a fancy house and killing Valerie's tree, no one can predict the tragic outcome of this story. Or, can they? Told brilliantly via the perspective of an omniscient neighborhood (or neighbor), racism, corruption, and disgusting men abusing power are at the heart of this story. From page one, you are aware that tragedy will unfold, and the story carries you there until the bitter end.
Reminiscent of Little Fires Everywhere with a tad of Romeo and Juliet, uncover compelling characters in a relevant and provocative plot that will leave you thinking long after you close the novel. Brad Whitman is both a recognizable and despicable villain. Amazon | Goodreads | Book Information→
---
Join The Uncorked Reading Challenge Today
---
Travel around the world with the Uncorked Reading Challenge. Get the best book and movie recs straight to your inbox. Sign Up Now.
---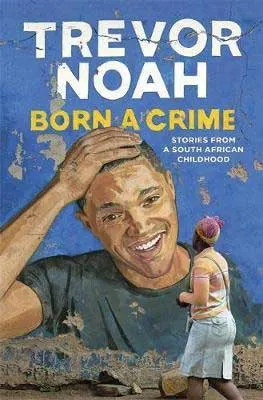 Book Set In South Africa | Memoir
2016
One of the best nonfiction books that I have read this year, I now know why everyone has been talking about Born A Crime since 2016. As suggested by pretty much everyone, I also want to listen to the audiobook.
Head to South Africa during apartheid when Trevor Noah's Black Xhosa mother has a child — him — with a Swiss white father against the laws of the time. Born an actual crime, Noah must navigate a world filled with racist policies while struggling with the love and relationships in his family. Who can he become when seemingly trapped in a racist world filled with poverty, violence, corruption, and domestic abuse?
Noah's mother is the epitome of faith, strength, and resilience. You will find your jaw-dropping and heartbreaking along with hilarious storytelling and brilliant and poignant observations about life, love, and racism. Just as Trevor Noah blows my mind on The Daily Show, this captivating memoir is filled with wit and humor to drive the stronger issues home. Amazon | Goodreads | Book Information→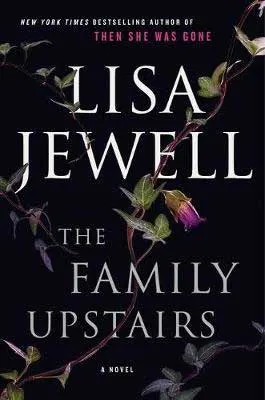 Book Set In London, England | Thriller | Cult-Like Novel
2019
This fall, TUL is hosting our first ever group read. Newsletter subscribers voted on The Family Upstairs by Lisa Jewell, a book set in England with promises of cult-like vibes. I had never before read Jewell, and I wasn't disappointed.
The Family Upstairs is filled with creepy and somewhat vile characters juxtaposed with eccentric but newly empowered victims. A domestic thriller about nontraditional families and predators, readers watch as Libby Jones inherits the nightmare home from her childhood: the mansion where police found three dead adults dressed in black robes lying on the floor.
Darkly engaging with twists and turns, The Family Upstairs is filled with murders, haunting characters, and all of the feels for the poor children trapped in this hellish commune. Everyone has this eerie quality.
You realize that something is off from the beginning, and watch it all unfold in a gripping story that gave me a few nightmares while reading it. You can join in on the discussion in our FB Group, Uncorked Readers. Amazon | Goodreads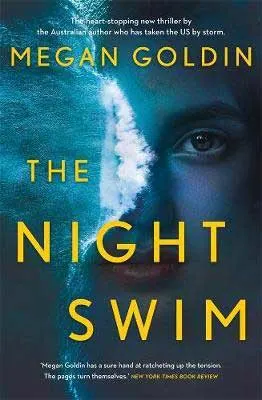 Psychological Thriller | Book Set In North Carolina
August 2020
One of the novels that I was most excited to pick up, especially during the creepy fall, includes The Night Swim. A BOTM selection and one of the most talked-about books from book bloggers, this psychological thriller did not disappoint. I loved the relevancy of podcasting and blogging as well as the appeal for our trending true crime fascination. Myself included. Are you a Murderino?
Rachel Krall, a true crime podcaster, has a reputation for inadvertently solving murders and affecting trial outcomes. With such a successful podcast and die-hard fans, many want Rachel's help and coverage with their stories — while lawyers and judges avoid her.
Rachel heads to smalltown North Carolina for a sexual assault trial when she learns about an unsolved death that is seemingly not an accident. Caught up in the drama of both cases, Rachel risks her life for her passion and to help the victims.
Fast-paced, a little spooky, and engaging, The Night Swim rocked it. This one will keep you guessing all the way through in a book that puts you in the jury box… Amazon | Goodreads | Book Information→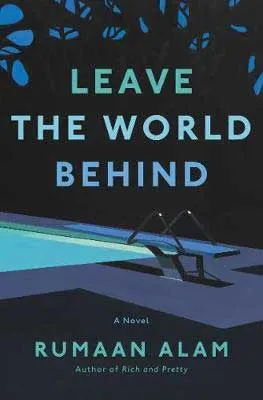 Book Set In Long Island | Thriller & Suspense
October 2020
Whoooaaa, Leave The World Behind was a creepy and suspenseful slow-burn mystery and thriller all at the same time. My October 2020 Book of the Month selection, I found myself fascinated by Alam's choice of vocabulary (read this one to prep for the SATs) and repetition.
Alam draws readers into his characters through their honest revelations and internal and external flaws. Everything and everyone is a mystery, and in the end, we realize that this is a story about life, living, and inevitable death versus the actual blackout in NYC.
Amanda and Clay are vacationing in a rented Airbnb on Long Island when the older Black owners return warning them that there is a devastating blackout in the city. Ruth and H.G. want their safe second home back and end up staying with their temporary tenants who, quite frankly, disgust them.
With no cell phone reception or cable, Amanda and Clay along with their two children are at a loss of what to believe. Can we survive without technology? In the course of just a few days, a haunting tale unfolds questioning how we live, what we rely upon, privilege, and human nature.
Honestly, I think Alam might despise us all — with some hope in our children — and I was all here for it. Leave The World Behind is a brilliant October 2020 book release. Amazon | Goodreads | Book Information→
What Books Are You Currently Reading This Fall?
What does your Fall 2020 reading list look like, and what books are you currently reading? Have you read any of the books mentioned above, and if so, what did you think? Don't forget to check back for updates through December.
You May Also Enjoy:
Best Of Fall 2020 Reading Guide
6 Though-Provoking Books We Loved In September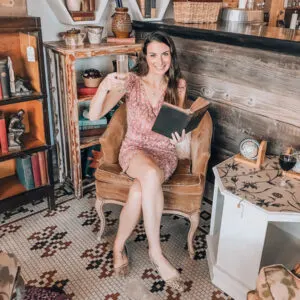 Christine (she/her) is the owner, lead editor, and tipsy book sommelier of The Uncorked Librarian LLC, an online literary publication showcasing books and movies to inspire travel and home to the famed Uncorked Reading Challenge.
With a BA in English & History from Smith College, an MLIS from USF-Tampa, and a U.S. Fulbright Fellowship in Christine's back pocket, there isn't a bookstore, library, or winery that can hide from her. Christine loves brewery yoga, adopting all of the kitties, and a glass of oaked Chardonnay. Charcuterie is her favorite food group.