What are we currently reading this April 2020? Discover inspirational nonfiction, sweet romantic literary fiction, and new multicultural LGBT+ YA.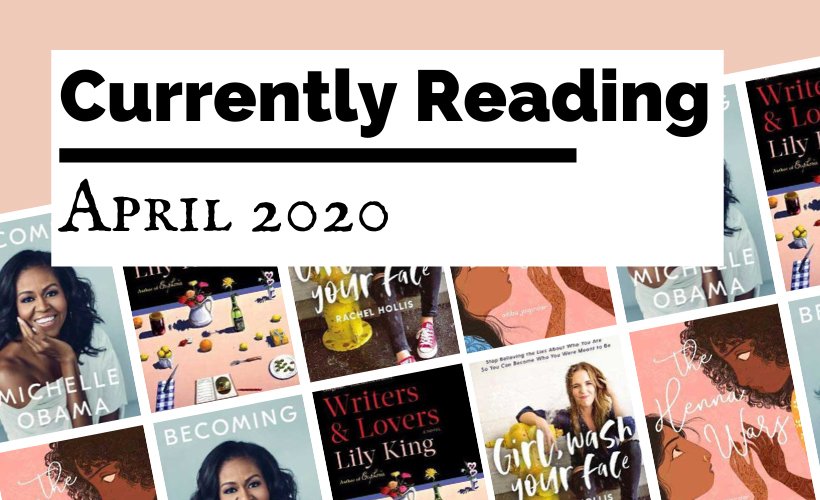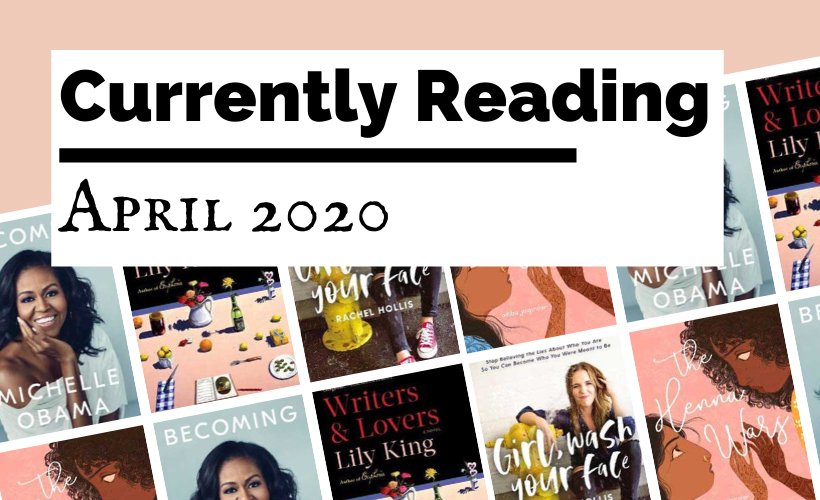 This spring, TUL needed some extra inspiration. Book selections ran hot and cold: I met some of my favorite 2020 books like The Tourist Attraction and The Guest List, and I also met some of my least favorite books, including disappointing fiction from a repeat indie author and a YA novel that fell extremely short in both storytelling and writing.
Because our libraries are still closed, I also went wild placing ebook holds–possibly using more than one household library card… With ebooks in demand, you just never know when they will come in–some have over 6-month+ waits while another title was showing a month-long delay but just dropped into my Libby account.
A book not originally on my April 2020 reading list was Writers & Lovers, which I happened to learn about from the Today Show. Apparently–and although an earlier Book of the Month selection–the raw and sincere novel wasn't on anyone else's radar either.
I was also excited to have a short waitlist for Michelle Obama's Becoming, which has been out for years. Who doesn't need intelligent, kind words at this very hour?
So what is TUL currently reading this April 2020? What did I think?
TUL's April 2020 Reading List Includes:
Becoming by Michelle Obama – An inspirational biography about the former First Lady as a student, wife, and mom
Writers & Lovers by Lily King – A sweet story about overcoming loss through creativity and connection
Girl, Wash Your Face by Rachel Hollis – A nonfiction, self-help book deconstructing the lies we tell ourselves
The Henna Wars by Adiba Jaigirdar – LGBT+ YA about two young girls coming out
Let's get started!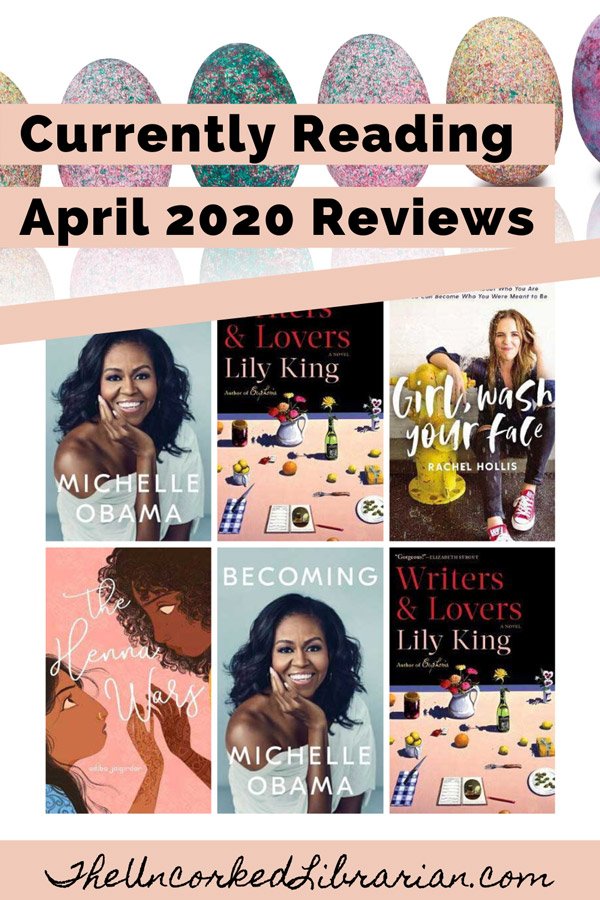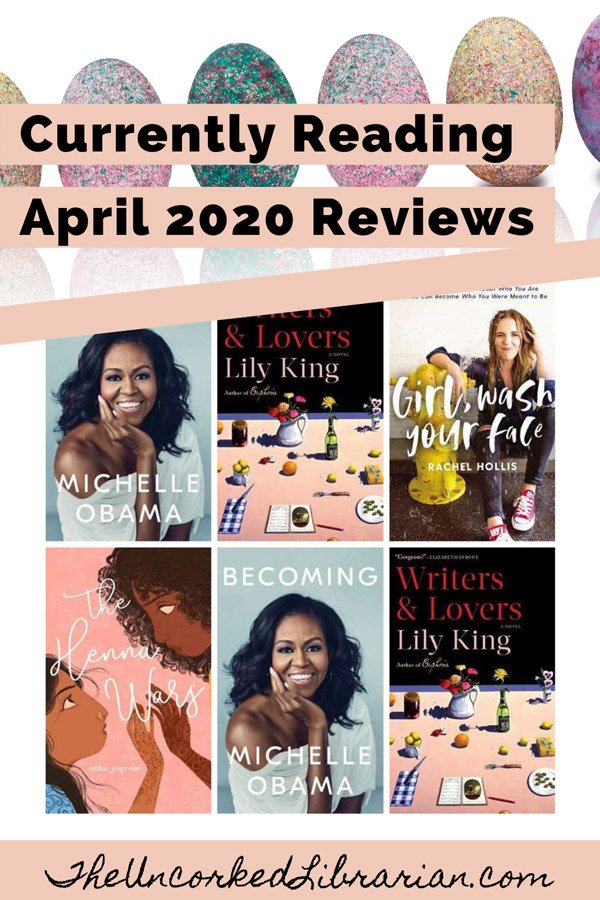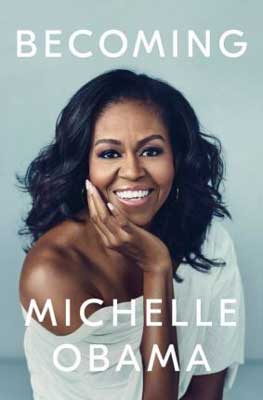 Biography | Book Set In Chicago
Published in 2018
What is one of my favorite and most inspirational reads this month? Michelle Obama's Becoming. With all that is going on right now, Michelle offers hope, perseverance, and kind encouragement for how to move forward. I am also glad that she didn't just sit back and gloss over the news of her and Barack's successor.
We all think that we know the former First Lady–but do we really? As a public figure, we ogled her diamonds and glamorous gowns. We swooned over her dances with Barack, loved catching glimpses of Malia and Sasha, and laughed at her alleged faux pas with the Queen.
Becoming tours readers behind the scenes of this college student, wife, mother, and former First Lady. What and who are the forces that shaped her life?
Michelle Obama shares her childhood growing up in the South Side of Chicago and the challenges of attending prestigious schools where she was one of the few black women. Battling race and gender, her own hardcore work ethic, and even fertility issues, discover a different side to one of America's most well-spoken and sweetly impactful women. Yet reassuringly, you may also realize that you have more in common than you think.
Plus, readers learn a little more about her budding romance with Barack Obama and see a more down to earth–human side–to a family who worked so hard for the greater good of the American people. Amazon | Goodreads
---
Join The Uncorked Reading Challenge Today
---
Travel around the world with the Uncorked Reading Challenge. Get the best book and movie recs straight to your inbox. Sign Up Now.
---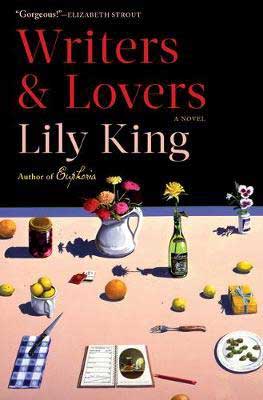 Book Set In MA | Literary Fiction | Women's Fiction
March 2020
I first saw Writers & Lovers by Lily King on Jenna Bush's Book Club series on the Today Show. I had passed over this sweet looking read in March, but I am so glad that I decided to grab a copy.
This is truly a book about books and creatives.
Set in Massachusetts, Casey Peabody is a writer trying to overcome the sudden death of her mother.
She is partially estranged from her father after a horrible teenage realization, and she keeps falling in and out of relationships.
Working as a waitress to pay the bills, Casey desperately needs better health insurance and a higher salary to pay off her student loans. In a lot of ways, Casey reminds me of Hannah Horvath in Girls.
Two handsome but terribly different men enter Casey's life just as she is finishing her novel.
Can she love again and choose which one she loves successfully with such a messy past and present? How can Casey move forward?
Although a humbling but not sad story, I found myself wanting to cry at the end of Writers & Lovers.
While the novel is not a fast-paced, thrilling read, the story of overcoming loss through creativity and rekindling connection is real and gripping.
I love the rawness of emotions that exude off of the pages, and many women will find themselves in Casey. I enjoyed Writers & Lovers way more than I expected. Amazon | Goodreads | Book Information→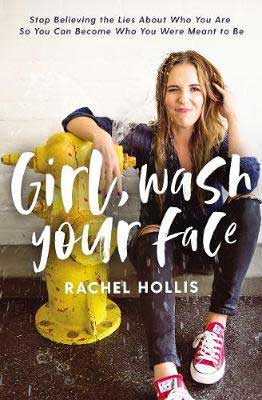 Self Help | Book Set In LA | Christian Self Help & Parenting
February 2018
I Read Girl, Stop Apologizing First
I know after reading Girl, Stop Apologizing (read my thoughts in February 2020's Reading List), I said that I would never read Rachel Hollis again. But, here I am… Don't even ask me why because I'm not sure if I wanted to understand why so many people love her, I had heard that Girl, Wash Your Face was significantly better, or I am just a glutton for punishment.
Don't get me wrong, I enjoyed a few takeaways from Girl, Stop Apologizing (which came out a year later), especially the idea that if it's not a 'hell yes,' you should probably say no. That was life-changing advice.
Girl, Wash Your Face Had Its Ups & Downs
What I can appreciate in Girl, Wash Your Face, which published first, is that each chapter is a mostly universal lie that we as women tell ourselves. Hollis ends with action steps for how to change that mindset. I don't necessarily agree with every lie, either.
Girl, Wash Your Face felt less obnoxious, but I am still not a fan. The most productive message included that others' opinions of you are none of your business. Do you hear that authors who get upset with book reviews that you requested?! You never have to give up after a rejection, and it helps to imagine and fantasize about your dreams. Like Hollis, I am also a workaholic and need to work on it.
Still, Hollis will never be the motivational speaker I personally crave.
First off, Hollis needs to properly cite and research where she hears key phrases–saying maybe Mindy Kaling came up with this idea is not good enough. It's just lazy–look it up! Gosh, I hope her therapist got a cut of the royalties, too.
Girl, Your Experiences Aren't The Be All, End All…
I don't agree with some of Hollis' advice or wording.
For example, I ascribe to where you live–or changing your situation/enviroment–can play into your happiness. This isn't everyone; I get it. Hollis preaches that moving (or choosing something else versus what you currently have) won't make you happy. Mmm, sometimes…
As much as I tried to make Florida work for 8+ years, I craved seasons, cooler weather, diverse people, and shorter, safer commutes. Leaving that environment for one I wanted to thrive in full of colorful fall leaves, restaurants that I could actually eat at, better healthcare, and spring weather I could breathe in was 200% a better choice than staying somewhere and trying to make it work.
We don't always have to try to make the best in every situation: we have the power to flip it upside down and throw it out–and not just within ourselves.
It wasn't that I needed to work on me first. My environment needed to match my inner self. We shouldn't just settle and "make our own happiness" in every circumstance. You can move on, quit that job, leave that state, and end that relationship, too. You can make your own happiness on the outside, too.
And honestly, being told, "girl…..stop….girl don't…girl [insert command]" just sounds condescending. Hollis wants women to be BIG so please stop scolding us like the "little girl" from your childhood.
Parts of Girl, Wash Your Face are also redundant, and yes, be proud of who you are and wanting that $1,000 bag but also recognize at some point your privilege and pride. Ohhhhhh, and it's not your 'gay' friend's job to educate you about what is inappropriate.
I find Hollis grossly unoriginal and hypocritically insecure. And yes, girl, I'm judging you for the sake of accountability. If she's your jam, though, I get that, too. Amazon | Goodreads
*I received a free ARC of the The Henna Wars from the publisher in exchange for a fair and honest review.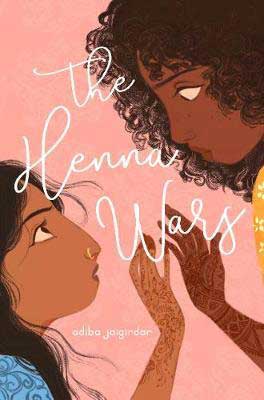 LGBT+ Multicultural YA | CW: Racism
May 12, 2020*
One of my most anticipated YA books of May 2020, The Henna Wars actually let me down. A story about two young girls with competing henna businesses for a school project, readers encounter a variety of essential and much needed YA topics including cultural appropriation, racism, coming out, and bullying.
Nishat has always been drawn toward her beautiful friend, Flávia, who is now starting at the same school. Flávia has similar feelings but is confused and afraid to show them. When their school hosts a competition, Nishat is angered when the other girls start a henna business, even though it is not a part of their traditions and culture.
Nishat also faces cruel and endless racism about her Bangladeshi family, and liking girls only makes the matter worse, especially when her family deems being a lesbian 'a sickness.'
I love that The Henna Wars examines deeper topics with an educated and strong multicultural presence. Unfortunately, the storytelling is non-existent and juvenile. Besides the actual content, The Henna Wars reads more like elementary junior fiction than YA. Instead of the author describing emotions and feelings, Jaigirdar writes them out over and over again. Amazon | Goodreads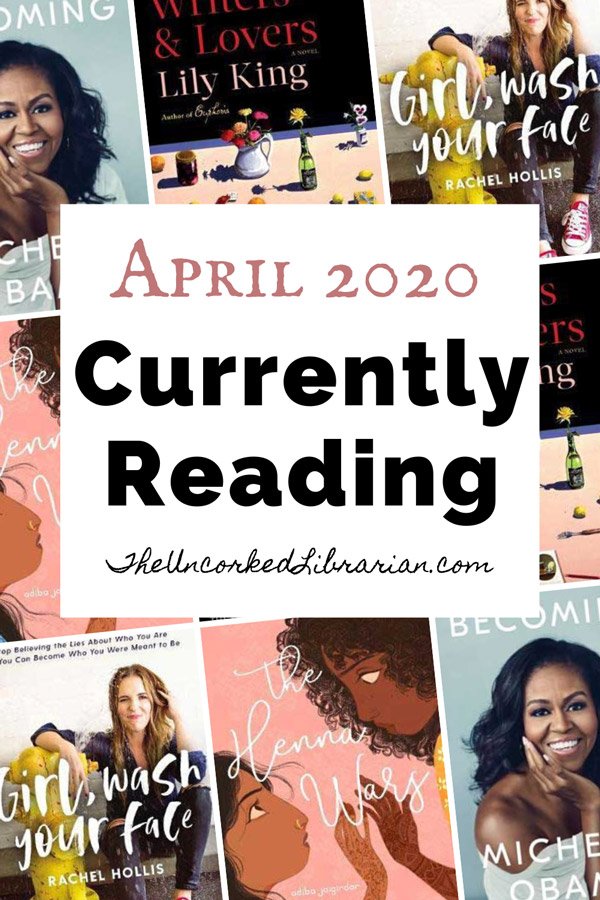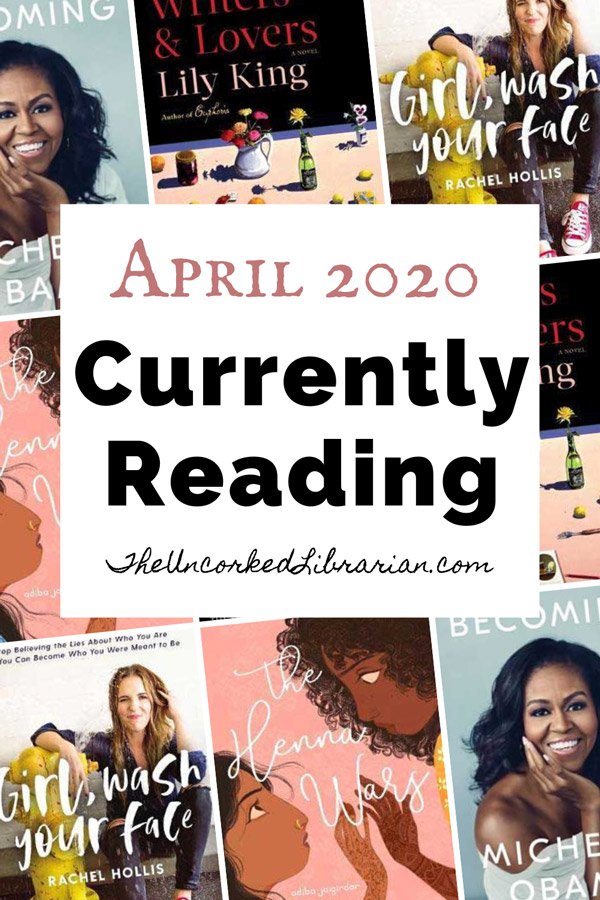 What Are You Currently Reading This April?
What books have you picked up this month? How are you getting books to read: The library? Ebooks? Amazon? Indie sellers? What are you loving and not loving? What books didn't meet up to the hype for you? Do you enjoy Rachel Hollis? Please let us know in the comments.
You May Also Enjoy:
May 2020 Currently Reading
April 2020 Book Releases
April 2020 Book Discussion
March 2020's Currently Reading