What were the best books of 2020? Uncover top books released in 2020 in literary and historical fiction, inspirational nonfiction, indie, and more.
As a book blogger and reader, I never love sharing exactly how many books I've read every year just to prove I'm "an expert."
The Uncorked Librarian is not about how much anyone has read. It's about what you read, what you think, and if you uncover something new, inspiring, and out of your norm.
Plus, wine. Always wine. We are all about the wine.
I have, however, read quite a few new releases, and below, I'm sharing what I consider to be the best books of 2020 – specifically, books published in 2020 – with an emphasis on inspirational nonfiction and diverse books set around the world.
Still, I can always do better. I'm missing translated literature, for example, and YA is a little ghostly.
You might agree with some of these must-read books of 2020 or think others are complete rubbish. That's OK, too.
I saw the Goodreads Choice Awards nominees and just about lost my mind when one of the absolute worst books I've read all year stared right back at me. We all have our feisty opinions.
So, what are TUL's top books of 2020? What do we consider to be the best books of the year? Let's get started!
P.S. If I only had to pick the 5 best books of 2020 from this list, I'd go with: The Beauty In Breaking by Michele Harper, In Five Years by Rebecca Serle, The Death of Vivek Oji by Akwaeke Emezi, A Burning by Megha Majumdar, and The Midnight Library by Matt Haig.
See what's upcoming in 2021.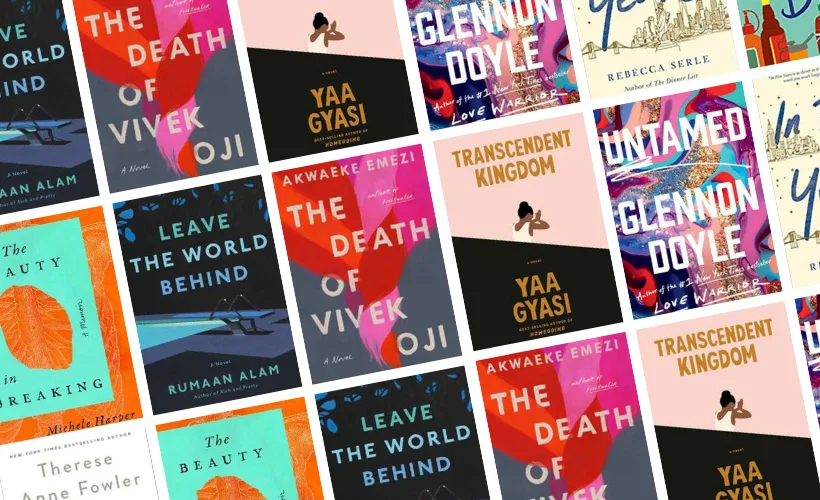 Grab your favorite 2020 books here:
Best Books Of 2020: Literary & Contemporary Fiction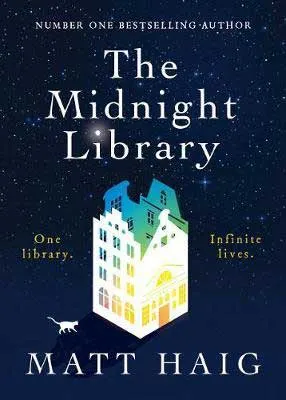 One of the absolute best books of 2020 about mental health and a time travel novel, Haig will stir up all of the emotions in his thought-provoking title, The Midnight Library.
Set in England, when Nora attempts to take her life, she heads to the Midnight Library to see if changing her endless regrets would have made her happier.
Find even more great books set in a library. Read more→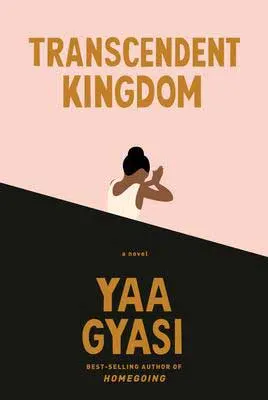 Transcendent Kingdom is another one of my all-time top books of 2020.
A book about racism, mental health, and science versus faith and religion, follow a family of Ghanaian immigrants living in Alabama.
Their lives are filled with tragedy, depression, and prescription pill addiction.
A med student at Stanford, Gifty studies addiction within mice hoping to help her mother. She is also trying to reconcile her belief in God.
Read more books about Ghana.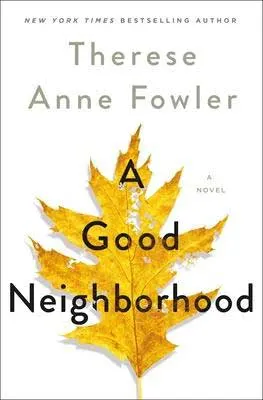 Reminiscent of Little Fires Everywhere with a tad of Romeo and Juliet, when the wealthy and white Whitman family moves into close-knit Oak Knoll, North Carolina, building a fancy house and killing Valerie's tree, no one can predict the tragic outcome of this story.
Or, can they?
Explore racism, corruption, and disgusting men abusing power.
One of the most infuriating and powerful must-read books of 2020, A Good Neighborhood is also perfect for book clubs. Read more→
Explore more books set in North Carolina.
More Top Books Of 2020 In Contemporary & Literary Fiction
Beach Read by Emily Henry – Technically, Beach Read is also a rom-com and women's fiction, which is why I am dropping it here. January Andrews is stuck with a case of writers' block just like Augustus Everett, January's temporary next-door neighbor. When the two challenge one another to write in each other's genres – romance and American lit – they learn more than just how to craft a new story. Read more→
Sex And Vanity By Kevin Kwan – I'm not sure I'd go down fighting to call Sex And Vanity one of the best books of 2020, but I love Kwan too much to leave him off of this list. In an over-the-top rom-com-esque read, head to the sexy island of Capri. Lucie meets George during an extravagant wedding weekend in Italy. Although Lucie doesn't understand George – and they come from different cultural and financial backgrounds – they are caught via drone in a faux-pas, comprising situation. Read more→
If you love Sex and Vanity, don't miss these books set in Italy.
Join The Uncorked Reading Challenge Today
---
Travel around the world with the Uncorked Reading Challenge. Get the best book and movie recs straight to your inbox. Sign Up Now.
Top Books Of 2020: Women's Fiction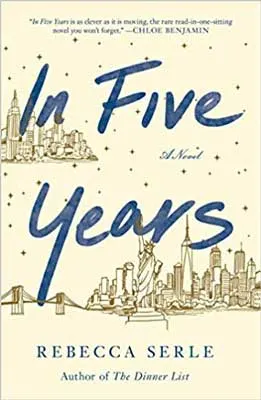 One of the must-read books of 2020 that I've pretty much recommended to everyone, don't miss In Five Years.
Set in NYC, Dannie has a dream and witnesses her life 5 years into the future. Shockingly, she is in the arms of a man who is not her fiancée. In fact, he's her best friend's beau.
This 2020 release is nothing that you expect it to be. Read more→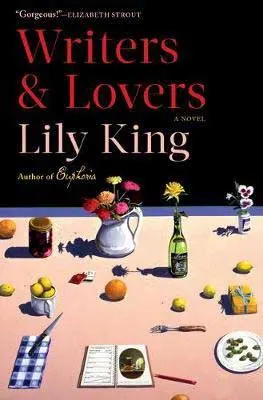 One of our top books of 2020 in women's fiction – and a great book about writing and books – head to Massachusetts to meet Casey Peabody, a writer trying to overcome the loss of her mother while also paying the bills.
With two possible love interests, how can Casey possibly choose the right man when she can barely love herself? Read more→
More Must-Read Books Of 2020 In Women's Fiction
Valentine by Elizabeth Wetmore – One of the hardest to digest but best books of 2020, meet 5 different women in Odessa, Texas in the mid-1970s. All are deeply affected by the brutal attack of Gloria, a young Mexican girl. Watch poverty, racism, abandonment, and a failed justice system at its worst. I love-despised this book. Read more→
What You Wish For By Katherine Center – If you adore books about school librarians, find romance and a heartwarming novel about overcoming loss and trauma set in Galveston, Texas. Read more→
Darling Rose Gold By Stephanie Wrobel – One of the must-read books of 2020 about mother-daughter relationships, Poisonous Patty has just finished serving a 5-year prison sentence. Patty would alter her daughter, Rose Gold's, food to make her appear sick and in need of money and help. Rose Gold allows her mom to move back in with her…which seems…off. The toxicity and manipulation make Darling Rose Gold one of the best fast-paced thrillers and spooky books of 2020. Read more→
Read around the U.S. with these 50 States books.
Best Books Of 2020: Historical Fiction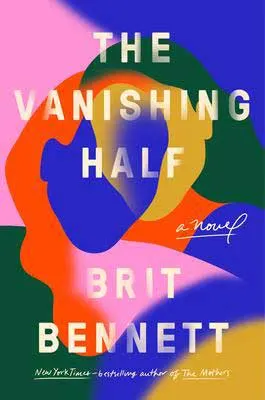 One of the most talked-about and best books of 2020 in historical fiction, The Vanishing Half follows the lives of two Black sisters growing up in the Deep South.
Each sister chooses a different path based on the color of their skin.
An intensely poignant and authentic novel about race and racism — set in Louisiana and California in the 1950s to 1990s — readers see just how deeply these mothers' choices and feelings affect their lives and children. Read more→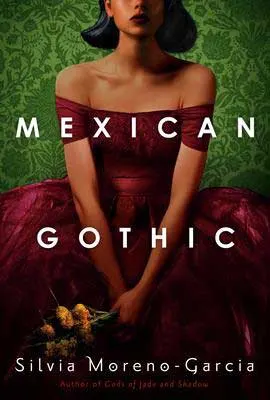 One of the best books of 2020 in gothic fiction, head to the 1950s and the Mexican countryside in Mexican Gothic.
Noemí Taboada receives an unsettling letter from her cousin, Catalina, at High Place. Catalina sees ghosts carrying deadly secrets within the walls.
What plagues this family? If you love haunted houses or gothic horror, this one is for you. Read more→
More Top Books Of 2020 In Historical Fiction
Code Name Hélène by Ariel Lawhon – One of the must-read books of 2020 in WWII biographical fiction, meet the woman responsible for killing an infamously savage Nazi, leading a covert part of the French Resistance with British help, and saving thousands of people's lives. Nancy Wake jumps out of planes with her red lipstick and converts a truck into an ambulance, becoming a hero and spy with a bounty on her back. Read More→
Must-Read Books Of 2020: Romance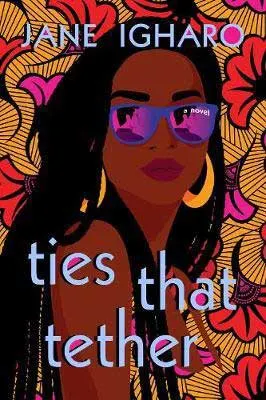 Born in Nigeria, Azere and her family move to Canada. She promises her dying father that she'll marry an Edo man, but all of that changes when she meets Rafael.
Ties That Tether is a gorgeous story about love and culture. Igharo examines the battles interracial couples face in themselves and within their families. Read more→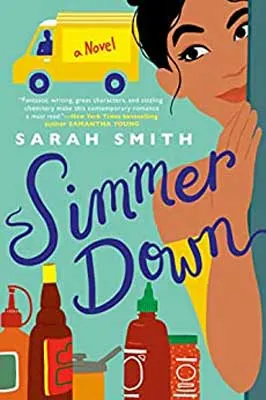 One of the top foodie and multicultural romances of 2020, watch as Nikki and Callum compete in the Maui Food Truck Festival while falling in love.
You'll feel the gorgeous island breeze as well as taste the delicious food. Read more→
Even More Best Romance Books Of 2020:
The Tourist Attraction by Sarah Morgenthaler – Head to Moose Springs, Alaska where it's tourists vs locals. Graham runs a hole-in-the-wall restaurant and breaks his own rules as he falls for a cute and clumsy tourist, Zoey. Read More→
The Boyfriend Project by Farrah Rochon – Rom-Com meets technology in this women-powered, multicultural story about self-growth and love set in Austin, Texas. When Samiah Brooks becomes a viral YouTube star after the man she's dating is caught with multiple women, she and her new scorned friends decide to focus on themselves. Read more→
Best Books Of 2020: Thrillers, Suspense & Mystery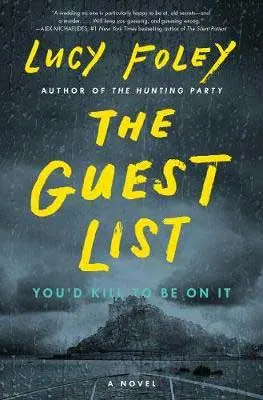 One of the best books of 2020 for beach reads, I enjoyed The Guest List too much.
Set on a spooky island off of the coast of Ireland, a groom is dead and the spoiled bridal party looks awfully suspicious.
Agatha Christie lovers will dive right into this one, and prepare yourself for Gatsby-proportioned wedding festivities and drunken frat boys. Read more→
Read even more books set in and about Ireland.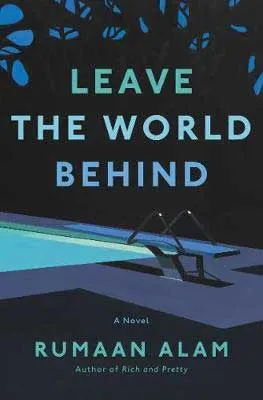 Another one of my top books of 2020 that was eerily gripping, Amanda and Clay are vacationing in a rented Airbnb on Long Island.
The older owners return, warning them of a terrifying blackout in NYC. Ruth and H.G. want their safe 'country' home back and end up staying with their temporary tenants who, quite frankly, disgust them.
Told over the course of a few days with limited action, a haunting story unfolds questioning how we live, what we rely upon, privilege, and human nature.
Even better, Leave the World Behind is slated to become a movie in 2023. Read more→
More Top Books Of 2020 In Thrillers & Mystery
The Sun Down Motel by Simone St. James – One of my favorite must-read books of 2020 and for lovers of spooky hotel novels, The Sun Down Motel is perfect if you enjoy the My Favorite Murder podcast. Set in Upstate New York in 1982, Carly's Aunt Viv mysteriously disappears from the Sun Down Motel. With her mother's recent death and a love for true crime, Carly heads off to the cursed town of Fell to investigate her aunt's disappearance from 30 years ago. Is the same fate awaiting Carly? This is the ultimate ghost story novel. Read More→
The Night Swim by Megan Goldin – A psychological thriller set in small-town North Carolina, follow Rachel Krall, a true-crime podcaster responsible for freeing a man. Recruited into a new trial as well as a mysterious disappearance and murder mystery, Rachel finds herself caught up in the deadly drama. Read more→
Pretty Little Wife by Darby Kane – Set in Ithaca, New York, we know that quiet and mysterious Lila Ridgefield offed her husband — but no one can prove it. Both Lila and Aaron grew up surrounded by trauma and tragedy. Unfortunately for Lila, her scheme doesn't go quite as planned, and her supposedly dead husband is missing.
Must Read Books Of 2020: LGBTQ+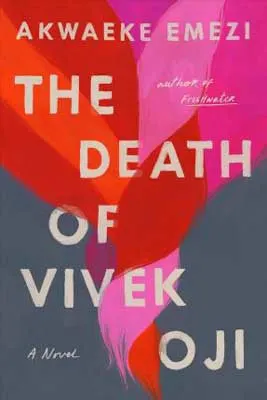 Set in Nigeria and one of my all-time top books of 2020, when a son turns up dead on his mother's doorstep, she'll have to learn how to ask the right questions.
Did she really know and accept him?
The Death of Vivek Oji is both terribly heartbreaking but also beautiful in its friendships, writing, and messaging.
Emezi showcases the importance of community, and begs multiple questions: If we can't live our truest lives, can we still be happy?
Why do we need to hide and from whom? And what are the consequences when others refuse to recognize and celebrate our differences? Read more→
Explore even more books filled with touching friendships, and see what other book of Emezi's landed on our best of 2022 reading list.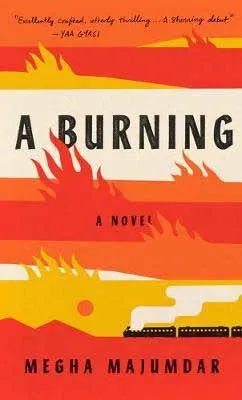 If you are looking for the best books of 2020 in political fiction, don't miss A Burning.
After writing a heated social media message against the government, leaders accuse Jivan — a Muslim living in the slums of India — of being a terrorist for a crime she didn't commit.
Enter a realistic story about power and women and how three people in similar situations that were once united fall apart to save themselves.
Meet the transgender outcast dreaming of becoming a star and a physical education teacher easily persuaded to do the unthinkable when power and money dangle in front of him. Read more→
Read more books set in and about India.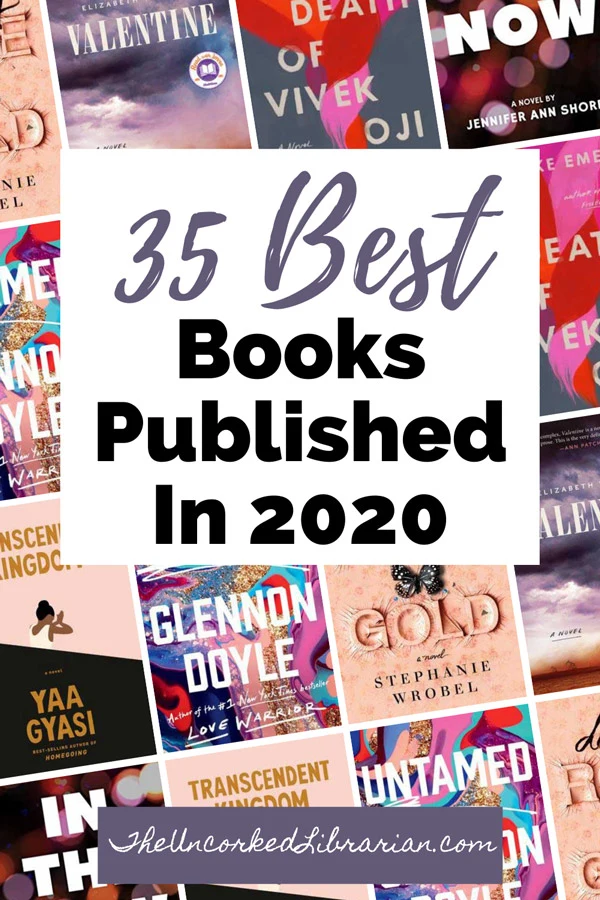 Must-Read Books Of 2020: Indie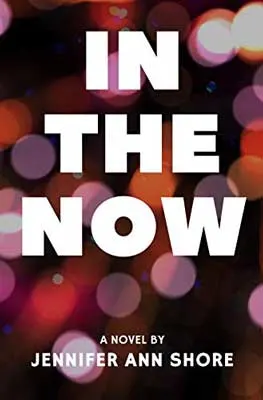 Looking for the best indie books of 2020? Head to Pittsburgh, Pennsylvania when music sensation Olivia O returns home and learns that her mentor and father-figure is gravely ill.
She runs into her high school bully, which fast-tracks this story into an enemies-to-lovers rom-com. Read more→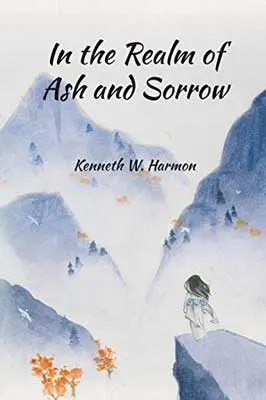 One of TUL's top books of 2020 in WW2 historical fiction, Harmon transports readers to Japan before the bombing of Hiroshima. Micah Lund dies when his bombing plane crashes.
His spirit cannot move on, and he begins learning about the 'enemy' that he's been adamantly and hatefully attacking. Read more→
More Must-Read Indie Books Of 2020
As Much As I Ever Could by Brandy Woods Snow – Set in Edisto, South Carolina, CJ's father sends her away to spend time with her estranged and feisty grandmother. The sole survivor of a horrific car crash, CJ has given up on the world…until she falls for a race car driver. As Much As I Ever Could is the perfect summer escapist romance.
Best Books Of 2020: Nonfiction Must-Reads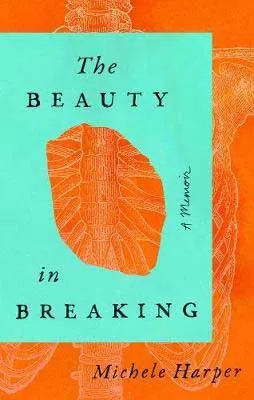 One of the absolute best books of 2020 in memoir and nonfiction, I love love loved Harper's The Beauty In Breaking.
A Black ER physician, Harper discusses overcoming trauma, sexism, divorce, and racism through her eyes as well as through interactions with her patients.
The title is both meditative and healing, and as Harper says, there is beauty is breaking. Read more→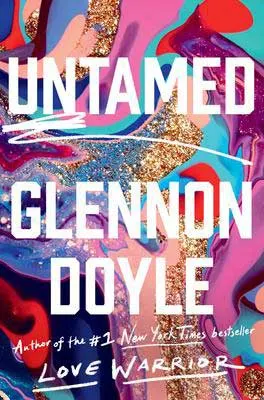 Can we talk about the top people of 2020 and their books? I also follow Doyle on Instagram.
Her book, Untamed, is one of the must-read books of 2020 in LGBTQ+ nonfiction if you are looking for a courage-inducing memoir about love, addiction, divorce, and living your truest and most beautiful life. Read more→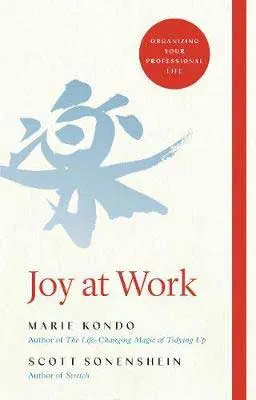 One of the top books of 2020 in organization & self-improvement, Kondo teams up with organizational psychologist, Scott Sonenshein, to help readers find joy in the workforce.
Uncover helpful advice for how to clean up your physical desk, hold more productive meetings, and organize all of your acclimated digital stuff.
More Must-Read Books Of 2020 In Nonfiction
The Black Friend by Frederick Joseph – Joseph and prominent members of the Black community discuss racism and how to be a better white person and antiracist. Joseph uses his own personal stories to examine everyday microaggressions to say, yup, that was racist, and here's how to fix it.
Best Books Of 2020: YA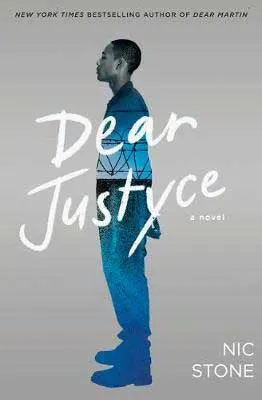 The sequel to Dear Martin, Quan finds himself trapped in the juvenile (in)justice system as a young Black man growing up in Atlanta, Georgia.
The story begins with Quan in jail. Police are accusing him of killing the police officer who had previously profiled Justyce. Read more→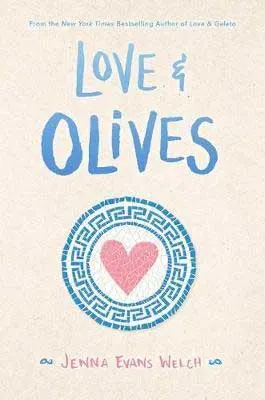 One of the best books of 2020 in YA and set in Santorini, Greece, I loved everything about Love & Olives, including the history of Atlantis, that gorgeous bookstore, and, of course, the destination.
Liv Varanakis visits her estranged father in Greece to help him work on a National Geographic documentary about his obsessive passion, Atlantis.
Although Liv falls in love with Greece and a boy who is not her cruddy boyfriend, she's not sure if she can forgive her father for leaving her. Read more→
More Must-Read YA & Junior Fiction Books Of 2020:
Anna K: A Love Story by Jenny Lee – If you are looking for an over-the-top YA romance written in honor of Tolstoy's Anna Karenina and a teen version of Crazy Rich Asians, Anna K is for you. Enter high society, teenage drama with a love story.
On The Horizon by Lois Lowry – TUL showcases mostly adult books and occasionally YA. However, I have one junior nonfiction title that I must recommend here, Lowry's On the Horizon. Set in both Hawaii and Japan during WW2, young readers learn more about the bombing of Pearl Harbor and the atomic bomb dropped on Hiroshima. Find illustrations, poems, and prose that gives voice and humanity to the many affected or killed on those fateful days. Read More→
What do you consider to be the best books of 2020? Which must-read books did we miss?
It's always so hard compiling a 'best books of the year' reading list, especially when you devour a lot of novels and loved them all. Plus, reading is terribly subjective.
What are your top books of 2020? Which ones met up to the hype? Which 'best books of 2020' disappointed you? Please let us know in the comments.
…AND, if you enjoyed this reading list, don't forget to join our 2021 Reading Challenge here→
If You Loved These Top Books Of 2020, Try:
2021's Hottest New Book Releases
Upcoming 2020 Books You Might Have Missed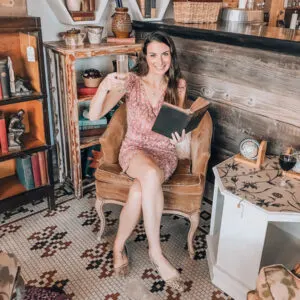 Christine (she/her) is the owner, lead editor, and tipsy book sommelier of The Uncorked Librarian LLC, an online literary publication showcasing books and movies to inspire travel and home to the famed Uncorked Reading Challenge.
With a BA in English & History from Smith College, an MLIS from USF-Tampa, and a U.S. Fulbright Fellowship in Christine's back pocket, there isn't a bookstore, library, or winery that can hide from her. Christine loves brewery yoga, adopting all of the kitties, and a glass of oaked Chardonnay. Charcuterie is her favorite food group.