Are you looking for a nonfiction book about creativity and adulthood? Discover what happens when childhood dreams go astray and their adult consequences in And Then We Grew Up By Rachel Friedman.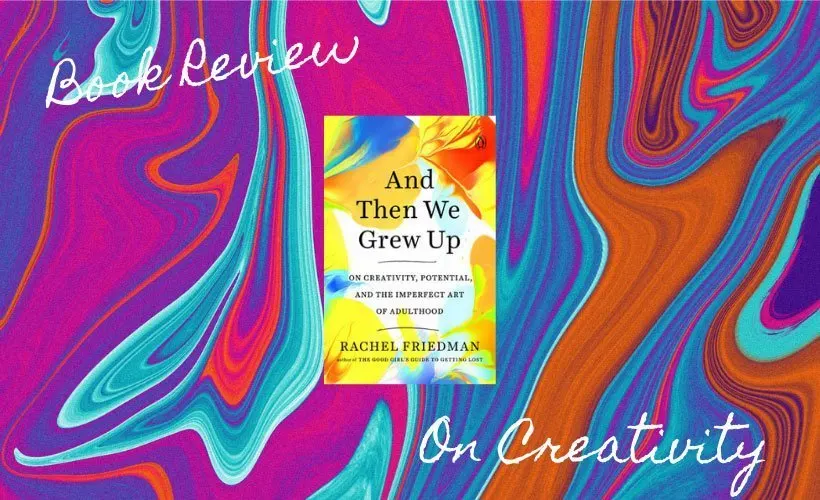 Do you ever wonder what would have happened if you chose a different path? Or, do you think about your childhood and all of the things that you quit or gave up? Who would you have become if you stuck with it? Were you destined to be where and who you are today? How do we live with our present selves?
Even more so, how can we move forward to be happy and creative? What is the meaning of success and in whose eyes?
And Then We Grew Up by Rachel Friedman evaluates these questions and offers insight into our fantasies, reality, and how our creative childhood selves fare as adults, especially in regards to fulfilling careers.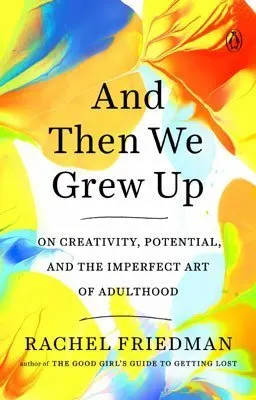 Author: Rachel Friedman
Publisher: Penguin Books | An Imprint of Penguin Random House
Publication Date: December 31, 2019
Genre: Memoir | Creativity
Pages: 221
I would like to thank the author, Rachel Friedman, and Penguin Books for sending me a free copy of And Then We Grew Up in exchange for a fair and honest review. I heard about this memoir through my book blogging and foodie buddy, CJ of A Well-Read Tart.
Grab Your Copy Of And Then We Grew Up by Rachel Friedman On Book Depository or Amazon.
With a recent divorce in her back pocket as well as a writing career that doesn't pay the bills, Friedman looks back at her life and how she got here. Sounds a tad reminiscent of Elizabeth Gilbert, right?
Unlike Gilbert, though, Friedman doesn't hop on a plane to escape it all in a bowl of pasta. Instead, Friedman faces this unhappiness and these feelings of inadequacy, self-doubt, and failure head-on with a retrospective blast into the past.
When Childhood Dreams Fail Us
Friedman played the viola as a child and spent summers at a competitive and prestigious arts camp, Interlochen, in Michigan. Although the star in her own hometown, Friedman eventually learns that her local greatness translates to mediocrity in the larger pool of talented people–a feeling many of us achieve in college, as well.
Truth Bomb: Hard work and practice do not always help us achieve our goals or be successful, either.
Ultimately frustrated and no longer loving her once passion, Friedman quits the viola at an early age and dabbles in other fields far into her adult life. Even with great successes in her 20's, she lands back in the same situation: unfulfilled, bills adding up, and wondering what happened to her creativity.
Did giving up in childhood totally screw her future?
Friedman cannot help but to look back at her potential. Could she have become someone else or was that life imaginary to begin with? A mere far-reaching fantasy or dream? A sugar-coated memory?
Even more pressing: what were Friedman's Interlochen friends up too? What became of them and their creative talents? Did they make it? And what did 'making it' even look like as an adult?
Looking At What Success And Creativity In Adulthood Entails
In effect, Friedman rounds up her childhood friends, most of whom she never kept in touch with. Bless their hearts for even wanting to be a part of this and Friedman for trying and admitting her own shortcomings.
Through a series of casual interviews, Friedman narrowly avoids the comparison game but also wants to know and understand her former campmates' unexpected insights into adulthood, especially in regards to creativity, work, and passion.
---
---
And The Results…
Friedman uncovers the importance of balance–matching idealism with realism–along with happiness and self-validation. She watches the ups and downs of careers and evaluates persistence and hard work against talent and luck.
Sometimes, the process is better than the outcome, but how do we still make a living from the journey?
Are creative people just 'art monsters' who live out these stereotypical starving and selfish artistic lives? And if not, how do these eccentric folk navigate the real world?
No spoilers here, but ultimately, Friedman finds that creativity takes on many forms for different people. Nothing is wrong with an 'ordinary' life and everything is in how to you see and accept it. Plus, social media is pretty much…well you know, a farce.
There are no real answers to these angsty questions, but only how we chose to move on, grow, stay creative in our own way, and be content with our chosen path. Lost dreams aren't the end of the world as we grow and change.
There truly seems to be no correct answer or finality about our potential versus our future.
---
Add And Then We Grew Up By Rachel Friedman To Your TBR List. Pin It For Later: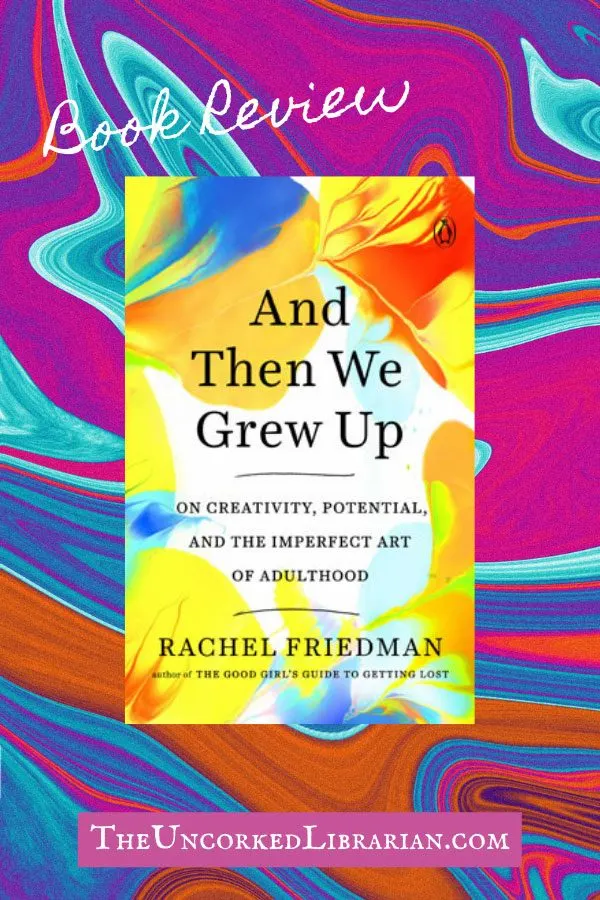 ---
And Then We Grew Up Review
A Reexamination Of Our Youth
As a blogger who was also once a teacher and a librarian, Friedman's concepts and ideas speak to me. As a kid, I quit a lot of things that I didn't love: tennis and swimming lessons, the clarinet, and volleyball to name a few. Mind you, Friedman initially loves the viola. I thought the clarinet sucked, and I'd rather read a book.
I pursued these alleged interests not only to channel my creativity (a girl needs hobbies) but because I felt that I had to. Immense peer pressure and the idea that these activities were what everyone did forced me to join the club. Yet, I never wanted to play an instrument, and even as a young child, I knew not to keep doing or wasting time with things you don't love or could never excel at.
And let's face it, you can still do something and stink at it as long as you love what you are doing. However, if you want that thing to be your career, you might be in trouble. Friedman isn't afraid to address this.
Why do we quit? When do we keep going, and when do we stop? Why did we even start to begin with? And does that have an impact on who we are as adults?
While Friedman isn't quite talking about quitting the same types of activities that I did in And Then We Grew Up, her nuanced revelations about finding our way and being creative still ring true.
---
---
It's OK To Quit And Be Ordinary
Plus, It's OK to be a quitter. Gosh, I wish more people told us that more frequently–and Friedman is here to do just that.
I also love her other truth bombs: We don't have to know what we want to be when we grow up. We may never find out. And, the idea of being someone special or extraordinary is garbage too. Being ordinary is pretty damn satisfying.
Can Friedman be my childhood therapist? I would have breathed much easier.
Modern Adulthood
Most importantly, And Then We Grew Up speaks to modern adulthood, the artistic life, and overall, our growing discontent with our careers and the present. Heck, after over 15+ years of a 9-5 lifestyle, even I had enough of losing myself to meaningless jobs, although they let me take wonderful trips abroad each year.
Why wasn't I that kid who loved writing stories anymore?
Feel Less Alone Knowing You Aren't The Only One
If you are like me, you will feel less alone reading Friendman's memoir. Many of her interviewees jump around and are still searching for the best fit. They hop from dream to dream. And like Friedman says, it's OK for this idea to change over time. Our identities are meant to be fluid.
There really is no right answer to all of the questions we have about our potential–but rest assured, most of us have these questions and doubt at some point.
I appreciate Friedman's thought process and raw honesty. She quotes and references numerous sources for the creative process, including my favorites like Gilbert and Rowling.
The premise of And Then We Grew Up is one that is both thought-provoking and somewhat universal; although, as Friedman points out, this is more of a middle-class storyline. There are limitations to its relatability.
A Few Aspects I Didn't Love About And Then We Grew Up
Not as poignant or engaging as Gilbert, I waivered along the lines of boredom. Most of the time, though, Friedman cranked my gears in such a productive and unique way–no one has quite told a story like this.
I also questioned Friedman's sometimes altruistic motivations–which most of the time seemed more sincere and just curious. But, how much did I care throughout some of the story…
The flow of the memoir felt a tad contrived but not distracting, and at times, I questioned if certain stories required as much elaboration. I would have loved a more prominent and cohesive ending.
Overall, though, I am glad that I read And Then We Grew Up, especially since I could relate. I left all that I know to become a travel writer and blogger. Friedman's book is perfect for the soul caught in between passion and work.
She speaks to so many of us, and I know so many readers will champion her messages and self-discovery process as well. Friedman is an inspiration in a new kind of way.
About And Then We Grew Up Author, Rachel Friedman
---
Rachel Friedman is the author of The Good Girl's Guide To Getting Lost, one of Goodreads best travel books of 2011. Friedman graduated from the University of Pennsylvania and a creative nonfiction program at Rutgers-Newark. Currently, she lives in Brooklyn. Read more about Rachel Friedman here.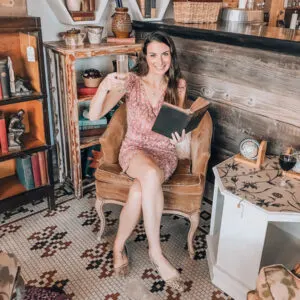 Christine (she/her) is the owner, lead editor, and tipsy book sommelier of The Uncorked Librarian LLC, an online literary publication showcasing books and movies to inspire travel and home to the famed Uncorked Reading Challenge.
With a BA in English & History from Smith College, an MLIS from USF-Tampa, and a U.S. Fulbright Fellowship in Christine's back pocket, there isn't a bookstore, library, or winery that can hide from her. Christine loves brewery yoga, adopting all of the kitties, and a glass of oaked Chardonnay. Charcuterie is her favorite food group.