Alcohol In Iceland: 10 Fiery Must-Try Icelandic Drinks
Are you wondering what alcohol in Iceland you should try? Discover 10 delicious Iceland drinks, including beers, liqueurs, spirits, and cocktails. Plus, learn a little more about Iceland's illicit relationship with beer.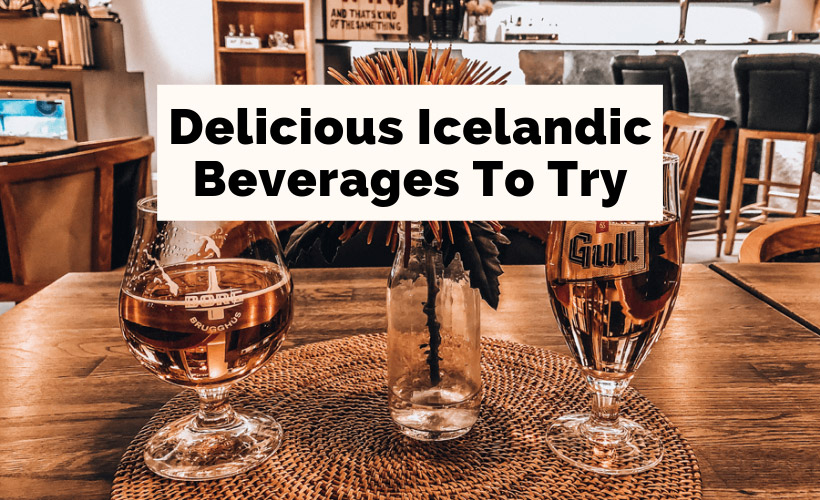 If you are headed to Iceland and wondering what to drink next, we got you! Nothing beats coming back to your hotel after a long day of waterfall and glacier chasing and warming up with a famous Icelandic spirit.
Iceland's liquors are sweet and nostalgic of the land, and their whiskeys will put the 'fire' in the 'land of fire and ice.' Icelandic beers range from hoppy and light to deep and nutty, and you cannot skip a drink at the Blue Lagoon. All are delicious.
Who knew that Icelandic alcohol was so plentiful and good, especially after such a long period of Prohibition? Keep on reading for the history of alcohol in Iceland along with delicious Iceland spirits, our favorite Icelandic liqueurs, and the endless flights of beer we devoured.
Let's get started!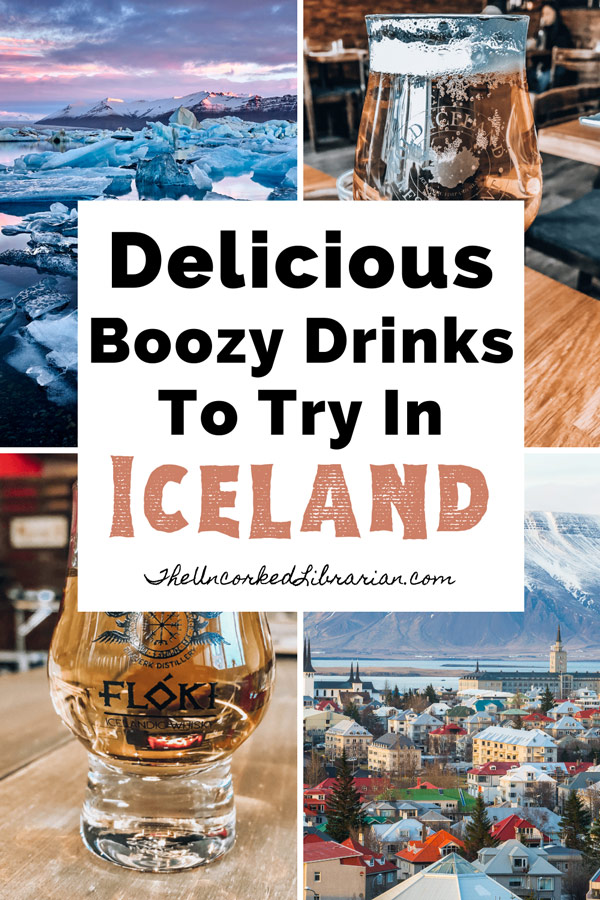 A History Of Alcohol In Iceland: Icelandic Prohibition
Did you know that Iceland had a rather long and modern Prohibition period? No drinking in Iceland for you, TUL.
From 1915-1989, boozy bloggers could hardly find a drink in the land of fire and ice. Seen as a progressive move with support from women — who still technically could not vote — Iceland banned the booze.
I'd probably become an illegal homebrewer, too, and top it all off with some suspenders, fishnets, and a pageboy hat. These are my Prohibition fantasies.
I honestly cannot believe how long the Icelandic ban on beer lasted. March 1st, 1989 is Bjordagur, "Beer Day," when Icelanders could enjoy their first legal cold brew.
To be fair, Iceland legalized wine in 1922, and by 1935, everything but beer and beverages with less than 2.25% alcohol could be kicked back publicly.
Why the dry? Politically, beer drinking in Iceland had a Danish association. Iceland fought hard to become an independent republic by 1944. Personally, I don't think the 1918 date counts. Go ahead historians, troll me.
I know, it is hard to imagine being deemed non-patriotic by drinking beer when today in the U.S. we have far worst symbols appearing…
Alcohol In Iceland Today
With all of this tipsy history, when we headed to Iceland, I was ready to enjoy ALL the bevies. We found craft breweries in Reykjavík and Vík, did not tour but enjoyed whiskeys and liquors from local distilleries, and of course, tried a few craft cocktails.
These are a few of my favorite alcoholic beverages in Iceland. Some you cannot miss while others are just personal preference. We all know Reyka Vodka, but what else is there to drink in Iceland?
Plus, you need something to warm up your soul on those chilly glacier-filled days. Let our history and booze-filled Icelandic tour begin.
10 Must-Try Icelandic Drinks, Spirits, And Liquors
Where should you grab a delicious Icelandic drink? Who makes the best Icelandic beer? These are our personal favorite Icelandic liquors, drinks, and spirits. Find what you should drink next while traveling around Iceland.
There is always this option at the penis museum…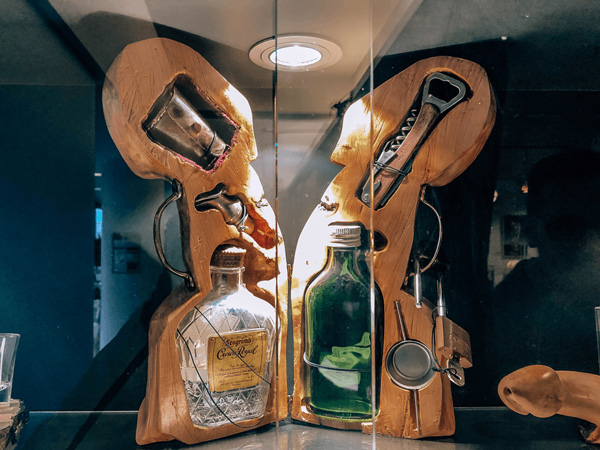 So, Why Icelandic Alcohol?
I truly believe that alcohol in Iceland — like most other places — is ingrained in a country's identity and history. Alcohol is important to history. Like Anthony Bourdain's relationship with food, we understand a culture and place over a meal and drinks.
From elves and natural elements to passion and just good conversation, Iceland infuses heritage and nature into their booze.
To me, Iceland's drinks combine Mother Nature into fiery beverages meant to warm the soul like the Blue Lagoon or light up your taste buds just like the Nothern Lights light up the sky.
Plus, the country had such a divisive relationship with alcohol, I'm more than intrigued. Today, Icelanders are still known for drinking less than their European counterparts.
In many ways, this is how I choose to study and greet Iceland.
What is your favorite Iceland spirit or liquor?
What do you like to drink while in Iceland? What is your favorite Icelandic beer? Have you tried any of the Icelandic alcoholic drinks above? Let us know in the comments.
This post originally published on March 12, 2019 and has been updated for 2021.
Looking For Places To Stay In Iceland?
If you are searching for places to stay in Iceland, don't miss these Airbnb Stays.
You can also check out these Hotels Around Reykjavik and the Golden Circle.
You May Also Find These Iceland Articles Helpful:
First-Timers Guide To The Blue Lagoon Spa and Retreat
Will I Enjoy Iceland In The Winter, Including February?
Learn The Truth About Driving In Iceland With Snow
Find Your New Favorite Iceland Book Or Author
Learn More About Iceland's Christmas tradition, Jolabokaflod
Headed For A Road On Ring Road? Check Out These Southern Iceland Waterfalls
Grab Our 7-Day Iceland Itinerary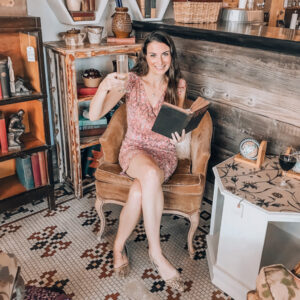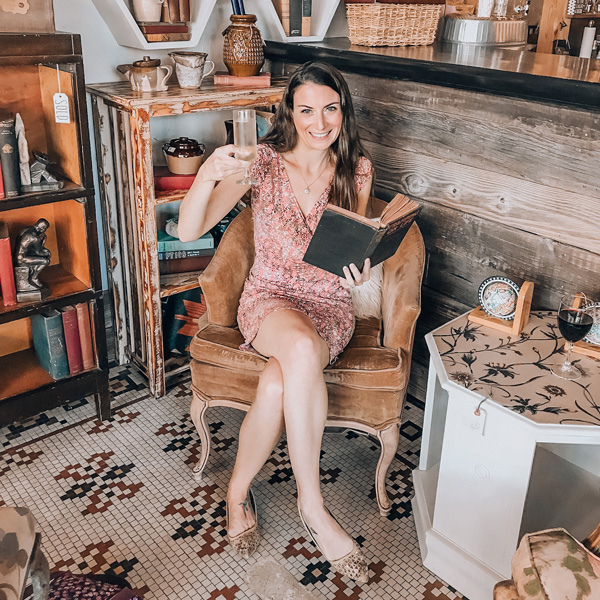 Christine (she/her) is the owner, lead editor, and tipsy book sommelier of The Uncorked Librarian LLC, an online literary publication showcasing books and movies to inspire travel and home to the famed Uncorked Reading Challenge.
With a BA in English & History from Smith College, an MLIS from USF-Tampa, and a U.S. Fulbright Fellowship in Christine's back pocket, there isn't a bookstore, library, or winery that can hide from her. Christine loves brewery yoga, adopting all of the kitties, and a glass of oaked Chardonnay. Charcuterie is her favorite food group.