A Walk In The Woods by Bill Bryson – Hiking Book Set Along The Appalachian Trail
Did you ever want to hike the Appalachian Trail but have no experience? Check out A Walk In The Woods by Bill Bryson to see his funny and inexperienced account.
Find more information about the book and where you can uncover this hilarious read on The Uncorked Librarian book lists.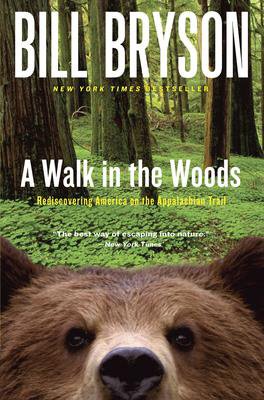 This post may contain affiliate links: If you purchase through my link, I will receive a small commission at no additional cost to you. I only recommend products/services that I approve of. See my full Disclosure Policy.
Author: Bill Bryson
Genre: Memoir | Travel Guides
Pages: 304
Publisher: Random House
Publication Date: 1999 (Originally published in Japan in 1997)
Watch The Movie

Buy It Now: Amazon
Grab all of your favorite books here:
A Walk In The Woods Summary
"A classic from the New York Times bestselling author of A Short History of Nearly Everything and The Body.

Back in America after twenty years in Britain, Bill Bryson decided to reacquaint himself with his native country by walking the 2,100-mile Appalachian Trail, which stretches from Georgia to Maine.

The AT offers an astonishing landscape of silent forests and sparkling lakes–and to a writer with the comic genius of Bill Bryson, it also provides endless opportunities to witness the majestic silliness of his fellow human beings.

For a start, there's the gloriously out-of-shape Stephen Katz, a buddy from Iowa along for the walk. Despite Katz's overwhelming desire to find cozy restaurants, he and Bryson eventually settle into their stride, and while on the trail they meet a bizarre assortment of hilarious characters.

But A Walk in the Woods is more than just a laugh-out-loud hike. Bryson's acute eye is a wise witness to this beautiful but fragile trail, and as he tells its fascinating history, he makes a moving plea for the conservation of America's last great wilderness. An adventure, a comedy, and a celebration, A Walk in the Woods has become a modern classic of travel literature."

Penguin Random House
Take The Uncorked Reading Challenge!
Travel around the world with our Uncorked Reading Challenge. Never be late to the party with unique new book releases. Get the latest movie and book lists straight to your inbox.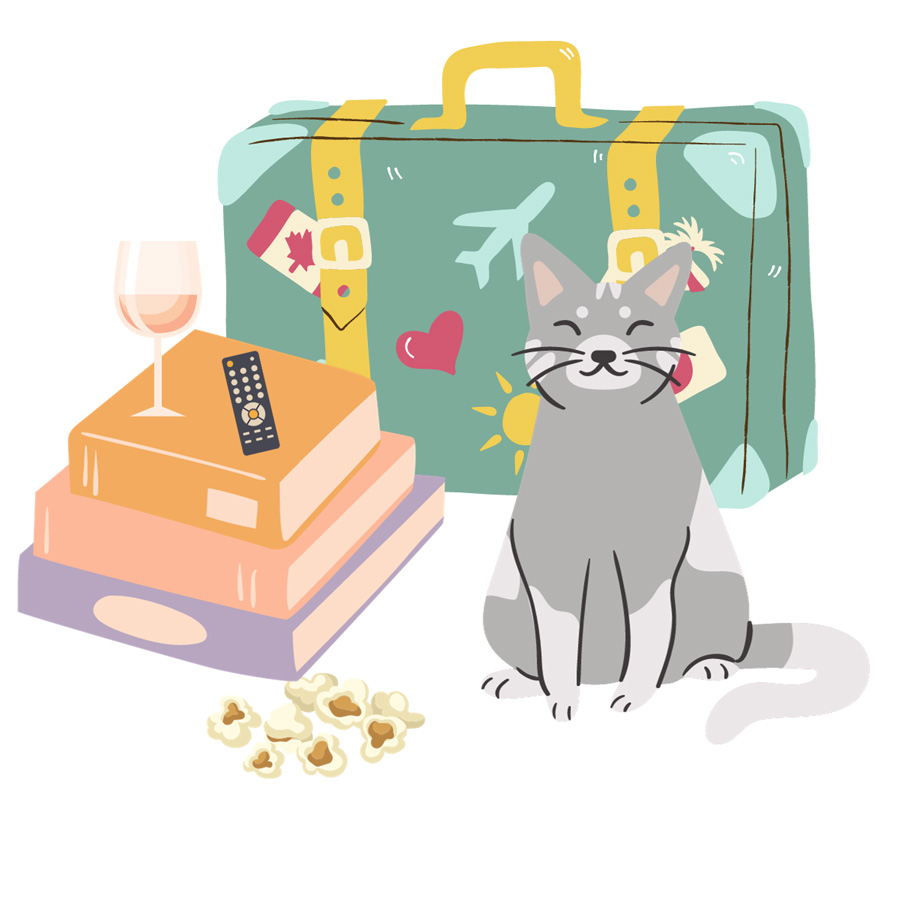 About Bill Bryson
Bill Bryson is infamous for his witty and sarcastic travel memoirs. Originally born in Iowa, Bryson spent time in England. A bestselling author, Bryson also writes about more scientific subjects. He currently lives in New Hampshire.
Other Books By Bill Bryson
TUL Book Lists Featuring A Walk In The Woods By Bill Bryson
If you enjoy reading fictional and nonfiction hiking books, this reading list is for you. Find even more books about hiking and backpacking around the world.
Travel across the world via trail and mountain climbs with the best hiking movies and documentaries.
Bryson's A Walk In The Woods allows us to challenge and laugh at ourselves. Find even more life-changing books on this book list for deep thinkers. You'll discover titles for all ages, fiction and nonfiction.
Bill Bryson is one of my all-time favorite travel writers. Discover even more famous travelers, like Anthony Bourdain, Elizabeth Gilbert, and Frances Mayes on this reading list.
If A Walk In The Woods is sparking your wanderlust, try this 50 States book list that will tour you around America. This reading list promises more than 200+ of the best books set in every state.
Travel around the continent with these books about North America and book lists set in North America. You'll also find our 50 States and Southern Novels reading lists. Road trip, anyone?
Are you headed out on a road trip? We have just the book list for you. Don't miss 30+ of our favorite audiobooks for road trips. You are guaranteed to find something for everyone.