12 Most Anticipated 2020 WW2 Books: January to June
Discover 12 of our most anticipated upcoming 2020 World War 2 book releases from January until June. These exciting new WWII novels will take you back in time and around the world.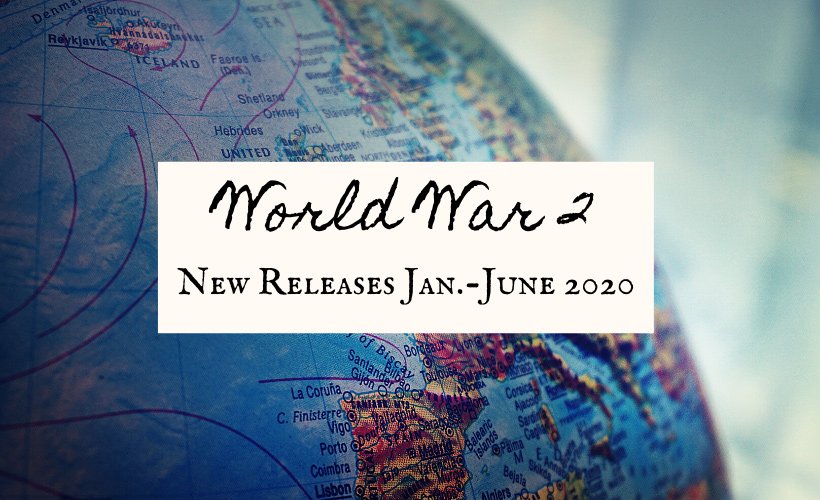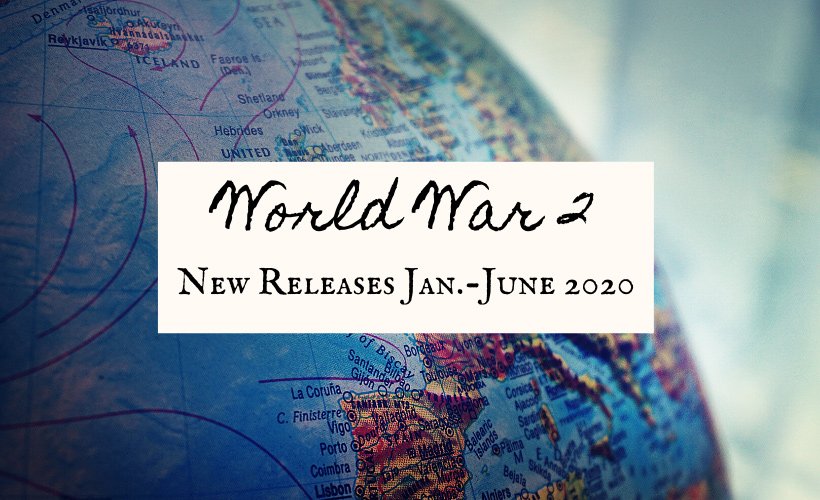 2020 is going to be a fabulous year for World War 2 fiction and nonfiction. You can bet that I am already staking my claim on NetGalley almost half a year out. I cannot wait to share my finds that I think you will love.
Librarians fighting in the French Resistance to save the American Librarian in Paris?! YASSS! Women pilots earning their silver wings and showing the world their stuff? YASSS! A bartender watching over debutantes while training fighters underneath the booze? YASSSS. YASS!! A new society to save Jane Austen's legacy?! SHUT THE FRONT DOOR!!!
Are you excited yet?!
With endless WW2 novels publishing in 2020, what are some of my most anticipated World War 2 new releases, and when will they hit the shelves? Keep reading!
And, are you wondering what I think about these new releases? Each month lookout for our Book Buzzed featured for more new releases and our current reading list with mini book reviews. Here's February's Book Buzzed.
P.S. Don't forget that our September 2020 Book Challenge theme is WW2 books; you may join in on this annual reading challenge at any time.
*All books ending with an asterisk are upcoming new book releases and ARCs that I requested or received, typically from NetGalley or direct from the author/publisher, in exchange for a fair and honest review.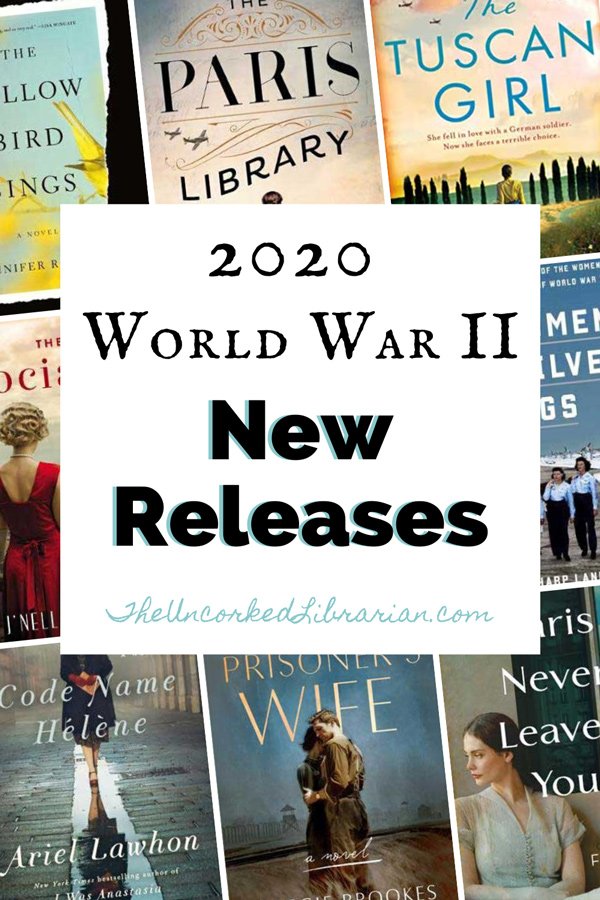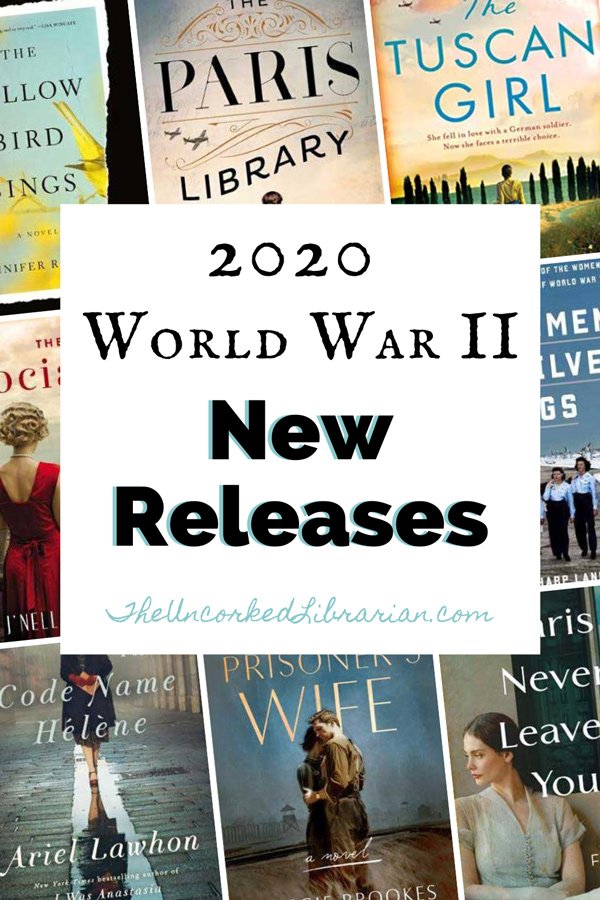 Already Released: January 2020 World War 2 Books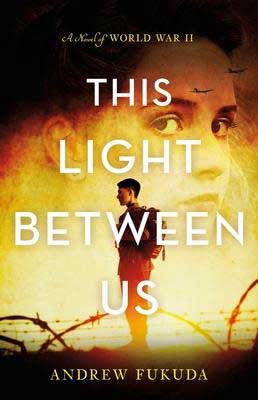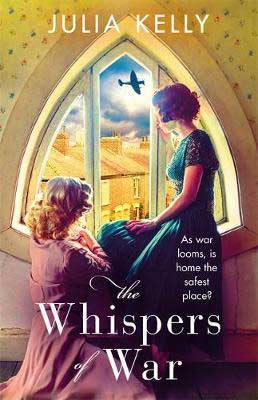 This Light Between Us by Andrew Fukuda – January 7, 2020 – YA Holocaust & Military Fiction– January got a jump start on me, guys. Just released this January 2020, This Light Between Us is a story about two young children who become pen pals. One is a Japanese-American boy and the other, a Jewish French girl. Readers watch their written friendship evolve through WW2 and its horrific concentration camps. Goodreads | Amazon
The Whispers Of War by Julia Kelly – January 14, 2020 – Historical WW2 Romance & Fiction – It's 1939 and the beginning of World War 2. Three friends find themselves caught up in the war, especially as one is threatened with internment. The Whispers Of War is one of many WW2 friendship books out this 2020. Goodreads | Amazon
Don't miss all of our January 2020 most anticipated book releases.
February's Newest WW2 Book Releases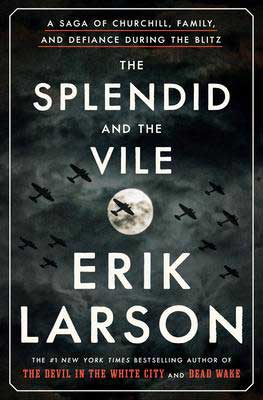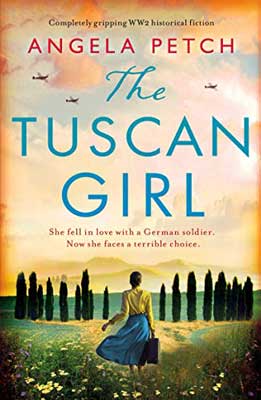 The Splendid And The Vile by Erik Larson – February 25, 2020 – WW2 Biography & Historical Nonfiction – Erik Larson brings Winston Churchill's courage, determination, and British leadership to life during WWII. Using diaries and once-secret government documents, see Churchill as a political figure but also as a family man. Goodreads | Amazon
The Tuscan Girl by Angela Petch – February 25, 2020 – Historical WWII Italian Fiction – Alba stumbles upon an abandoned World War 2 home and a mysterious box of silverware. Determined to find the owner as retribution for her past, she meets Massimo. Massimo carries secrets and guilt from WW2, and both are looking to overcome their pasts. Goodreads | Amazon
Take The Uncorked Reading Challenge!
Travel around the world with our Uncorked Reading Challenge. Never be late to the party with unique new book releases. Get the latest movie and book lists straight to your inbox.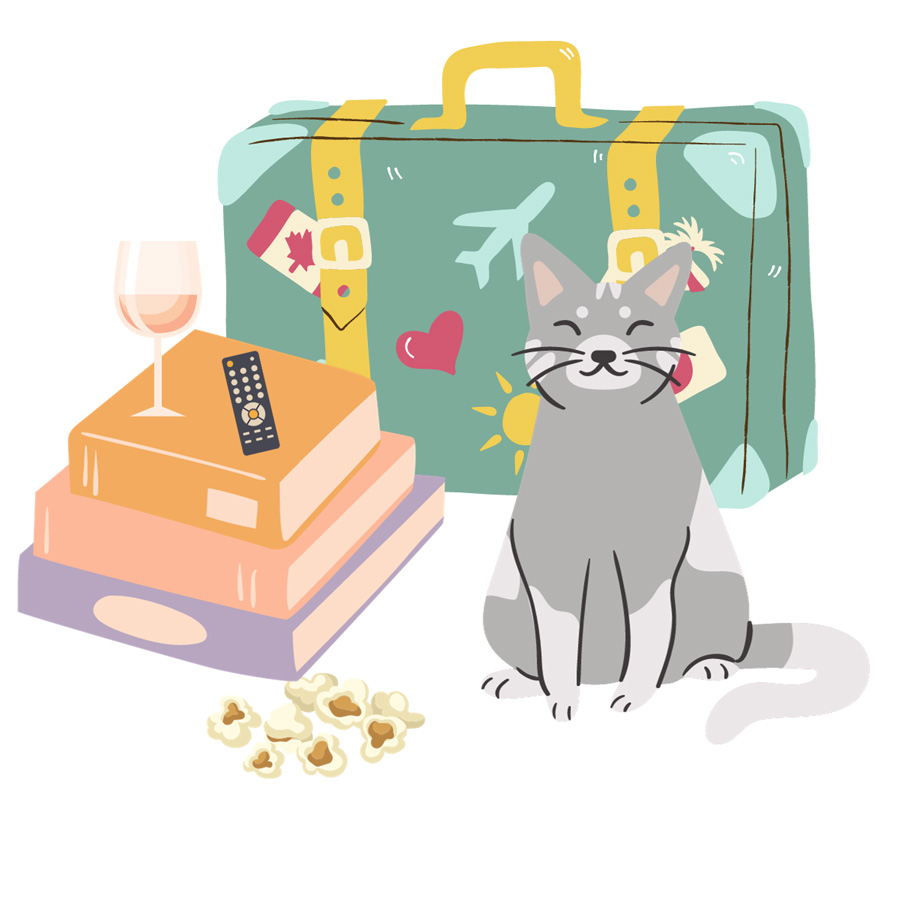 Upcoming March 2020 WWII Novels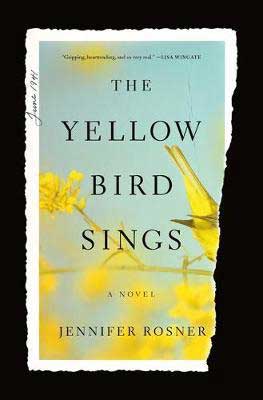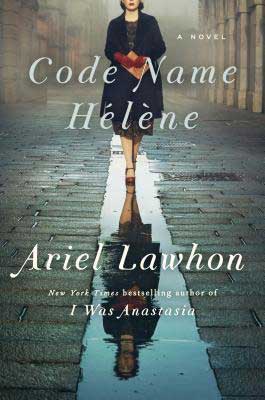 The Yellow Bird Sings by Jennifer Rosner – March 3, 2020 – Jewish Literature & Fiction – Inspired by the true stories of Jewish children hidden during the war, Rosner takes readers to Poland during World War II. Róza must hide with her daughter in a neighbor's barn but ultimately questions if they must survive apart. Goodreads | Amazon
Code Name Hélène by Ariel Lawhon* – March 31, 2020 – Biographical World War 2 Fiction – I love women's fiction. One of the books I am about to start reading, Code Name Hélène is based on the true story of Nancy Wake. Wake is a spy smuggling people and documents across the border. Originally from Australia but living in Paris, "Helene," who has multiple code names throughout the novel, is said to be one of the most powerful leaders in the French Resistance. Goodreads | Amazon | Book Information→
2020 April World War 2 Book Releases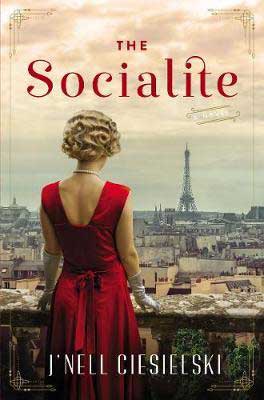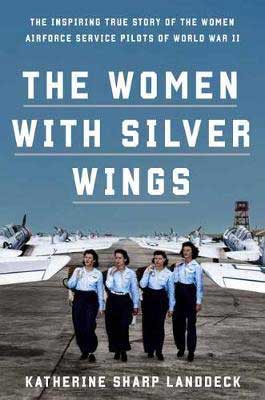 The Socialite by J'nell Ciesielski – April 14, 2020 – Historical WW2 Fiction – When two English debutantes land in Nazi-occupied Paris, Barrett Anderson finds himself caught in two situations. Their father will pay him for their care while he's also forced to join the French Resistance fighters under the guise of a bartender. I'm pretty sure we might see some romance, too. Goodreads | Amazon | Book Information→
The Women With Silver Wings by Katherine Sharp Landdeck* – April 21, 2020 – Women in Aviation & WW2 History Nonfiction – I am not going to lie: I partially requested The Women With Silver Wings for my pilot and airplane-loving hubby. With the Japanese attack on Pearl Harbor, the Air Force put out a call for women pilots. Only 1,100 women at the time earned silver wings, and this is their kick-butt true story. Goodreads | Amazon | Book Information→
Read our complete reviews of The Socialite and The Women With Silver Wings in our April 2020 Book Releases issue of Book Buzzed.
May 2020 New WW2 Books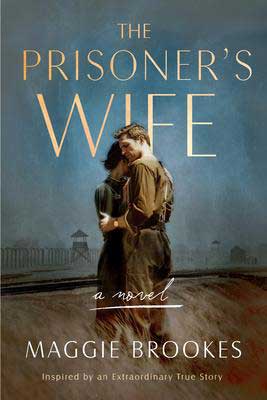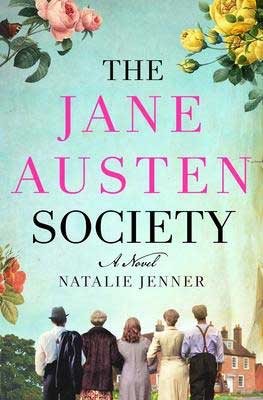 The Prisoner's Wife by Maggie Brookes* – May 26, 2020 – Women's Historical Fiction – One of the first 2020 WW2 book releases that I requested, The Prisoner's Wife by Maggie Brookes is based on a true story. A Czech farm girl and prisoner of war secretly marries a British soldier. Disguised, they are running for their lives. Goodreads | Amazon | Book Information→
The Jane Austen Society by Natalie Jenner* – May 26, 2020 – Historical Fiction – I totally get The Guernsey Literary and Potato Peel Pie Society vibes here, and I am all about THIS. It's the end of WW2 in a small English town where a group of people band together to save Jane Austen's legacy and home. The most unlikely bunch, they create The Jane Austen Society. Goodreads | Amazon
Don't miss our book reviews for The Jane Austen Society & The Prisoner's Wife on our May 2020 New Books reading list.
Most Anticipated 2020 June WWII Upcoming Books *For Book Lovers*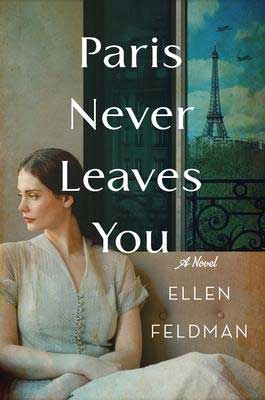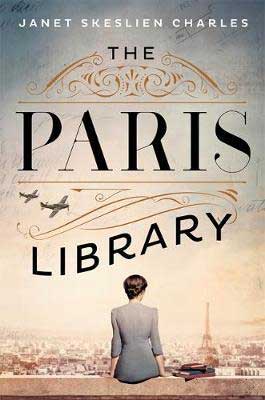 Paris Never Leaves You by Ellen Feldman* – June 2, 2020 (Moved to August 4, 2020) – World War II Historical Fiction – OK, so maybe the title sounds a little cliché… Paris Never Leaves You alternates between Paris in WW2 and NYC in the 1950s. What most entices me is that Charlotte works at a Paris bookstore during WWII, fighting to survive with her young daughter. BOOKSTORE is the keyword here. Goodreads | Amazon | Book Information→
The Paris Library by Janet Skeslien Charles* – June 2, 2020 (Update: Publication Date Is Now Showing 2021) – WW2 Historical Friendship Fiction – The Paris Library is by far my most anticipated 2020 upcoming WW2 book release. We visited the American Library in Paris so this one sings to me. Based on a true story, Odile, along with other librarians, joins the Resistance to protect everything that she loves. Goodreads | Amazon
Find even more Spring 2020 Book Releases here.
---
What 2020 World War 2 Book Releases Are You Looking Forward To?
These are some of my most anticipated WW2 book releases for January to June 2020. What are you eyeing? Did I miss any World War 2 books in your 2020 TBR pile? What are you most excited about?
Looking for even more new books? Find your next great read on our 2020 upcoming book releases master list. And, don't miss the newest WWII books coming this summer 2020.
---
More WW2 Book Lists & Book Reviews You May Enjoy:
Most-Anticipated 2021 WWII Book Releases
Books About WWII for Travel and History Lovers
Best World War 2 Historical Fiction Novels
Holocaust Books For Middle And High School

WW2 Book Reviews:
Book Review Of My MacArthur
Book Review Of Artist, Soldier, Lover, Muse
Indelible by Adelia Saunders Book Review
Salt To The Sea by Ruta Sepetys Book Review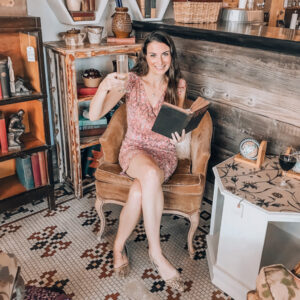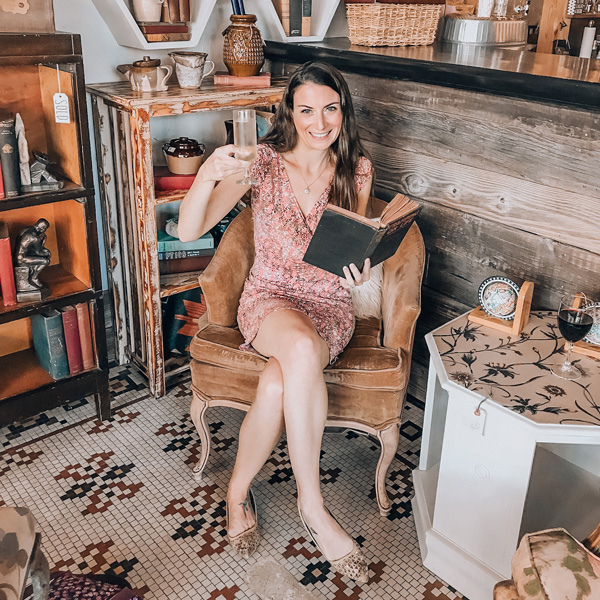 Christine (she/her) is the owner, lead editor, and tipsy book sommelier of The Uncorked Librarian LLC, an online literary publication showcasing books and movies to inspire travel and home to the famed Uncorked Reading Challenge.
With a BA in English & History from Smith College, an MLIS from USF-Tampa, and a U.S. Fulbright Fellowship in Christine's back pocket, there isn't a bookstore, library, or winery that can hide from her. Christine loves brewery yoga, adopting all of the kitties, and a glass of oaked Chardonnay. Charcuterie is her favorite food group.