New Wave by Jennifer Ann Shore is a YA feminist fiction and indie dystopian novel set in the Galápagos Islands.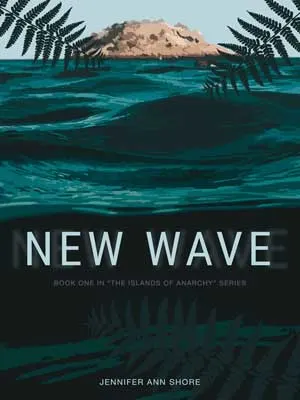 New Wave by Jennifer Ann Shore Book Information
Title: New Wave
Series: The Islands of Anarchy Series, Book One
Author: Jennifer Ann Shore
Publisher: Indie
Publication Date: 2018
Genre: Dystopian YA
We would like to personally thank Jennifer Ann Shore for sending us a free advanced copy of New Wave in exchange for a fair and honest review.
Grab your copy of New Wave by Jennifer Ann Shore on Amazon.
Find more great books here:
1. Book of the Month: Get the month's hottest new and upcoming titles from Book of the Month. You might snag an early release or debut author. Along with selecting a book a month, find terrific add-ons, both trendy and lesser-known titles.
2. Audible Plus: From Amazon, listen to Amazon Originals, podcasts, and audiobooks. They add new titles every week.
3. Amazon Prime: Don't miss Amazon First Reads – early access to Kindle books. Get fast delivery as well as movies, music, Originals, shows, and more.
4. Or, start your trial of Amazon Video for movies and tv series on demand.

New Wave By Jennifer Ann Shore Summary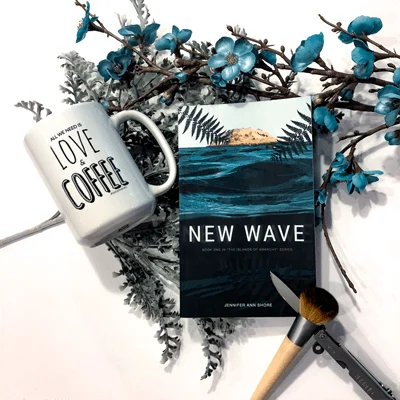 Imagine living in a world of extreme poverty and famine while those in power thrive just like the Capital of The Hunger Games.
Society is divided into sectors laid out across islands with each territory having a socialist purpose. Yet, no one is happy, people are being tortured and dying, and many residents resort to illegal activities to survive.
Mol is no different, caught in a world she loves but equally despises. Her entire life is about to change as she attempts to hawk her dead mother's necklace for money to buy food.
Captured, she becomes a key player in a revolution while falling for the man who helped create the world that imprisons her.
Sound like Bel Canto?
Get ready for New Wave by Jennifer Ann Shore.
A Book Review of New Wave by Jennifer Ann Shore
A Family And Society Divided
Mol and her brothers, Luca and Julian, are not only orphaned but also split apart based on their Placements in society.
The Authority controls each island and after years of receiving an Education, each member is appointed a specific societal role and duty.
With the mysterious death of her parents, Mol is struggling to find her place in the world and unfortunately receives an earlier than expected Placement due to risky pawning activity.
Now a member of the Elite, Mol parades around on a royal ship like a modern-day Geisha, decked out in heels and makeup for the Guard and Commander, rulers of the Authority.
Despising her position and not being welcomed by others, Mol needs a strategy to relate to others and build her loyal tribe.
The Epitome Of YA Feminist Fiction
Like most feminist fiction, I envision Mol a Smithie.
Disgusted by her new job and enraged as the guards push around and mistreat the other women, Mol fights back, verbally and physically.
Instead of receiving a demotion or imprisonment, Mol's feisty nature intrigues the young new Commander, Sebastian.
Promoted to one of his advisors and soon-to-be love interests, Mol debates her new position in society.
Will Sebastian tire of her? Is she his new plaything and just current entertainment? Not to mention that he is her captor and the reason why people are starving.
But he is just so damn handsome and endearing. He listens, seems to care, and wants to see her old life and world.
Troublesome Love
Conflicted, Mol debates her feelings toward Sebastian but also can't help question if her mother believed in him too.
Maintaining her spunk and wits, Mol decides to ignore the warnings of her brothers—after a surprising reunification—to make her own decisions. Someone is growing up.
Quick-tempered, Mol must learn when and where to use her brashness while gently persuading others to follow her lead and innovative ideas.
A New Wave
Most notably, everyone is noticing changes in the Commander. Can Mol convince Sebastian to end the horrors inflicted on the islands?
Even if Mol successfully converts the Commander, there are also guards in power who don't want change. Isn't that how power works? Loyalties disintegrate.
On the brink of civil war within the Authority, who will survive and who will fight until the bitter end? What is this new wave in society, the Refuge, and who is all in?
Who Will Love New Wave by Jennifer Ann Shore?
Captivating and thought-provoking, teens and adults will find New Wave by Jennifer Ann Shore a quick read leaving you anxiously awaiting the next in the series.
Although I hesitate to suggest read alikes such as The Hunger Games and Divergent series—more so because I do not wish to detract readers who are tired of these dystopian novels—you will find similar worlds and questions with a unique twist.
There is war, love, and intense loyalty from the beginning of New Wave that sets it apart from its predecessors.
Readers watch as multiple characters grow, drastically change, and question all that is happening in society.
Families are constantly broken and put back together as jealousies rage. Find much more self-awareness and examination into the core of who we are.
Most notably, New Wave gives us a brand new female heroine. One who is strong and kickass but also flawed and working on herself.
Mol is neither dainty nor helpless. Beautiful and aware, she builds relationships, falters, and learns how to fight like a warrior with her words and weapons.
Fearless, she leads an army for a greater cause, even taking a bullet. Nothing can stop her.
Although Mol also falls in love, her love is not blinding. Mol never loses conviction, herself, her beliefs, or her family for a man. She is cautious and brave. You go, girl.
I cannot wait for the second in the series. Please don't kill off anyone good. Please.
Where You Can Find New Wave Reviews On TUL
Head to the islands, both real and imaginary, with this fun travel-based reading list.
Travel to Ecuador with these books. Find even more books set on the Galápagos Islands.
About New Wave Author, Jennifer Ann Shore
Jennifer Ann Shore is a writer, journalist, blogger, and traveler. She currently lives in Washington State.
You can read more about Jennifer here and follow along with her Twitter and Facebook musings.
More books by Jennifer Ann Shore On TUL
The Extended Summer of Anna & Jeremy

Metallic Red – Located on our YA Vampire Books & Fav Vampire Books reading lists

In The Now – Read more on the Best Books of 2020
Everywhere, Always – Contemporary Books Set In NYC To Love
Loving New Wave? Looking for more YA books? Check out: