Get married or attend a wedding across the globe with the best fictional books about weddings to read right now.
Here at The Uncorked Librarian (TUL), we cannot resist fictional wedding books. And, even better, all of our writers have vastly different reading tastes.
Below, Sheree is sharing some of her favorite novels about weddings, including quite a few wedding romance books.
Find LGBT titles, contemporary lit, and historical fiction.
Then, Christine dives further into those wedding thrillers, murder mysteries, and suspense novels.
Of course, she cannot resist foodie fiction and rom-coms either.
So, whether you start with the hen do/stag or bachelorette/bachelor party, attend as a guest or caterer, are in the bridal party, or wish to head out on a honeymoon, explore the best books set at weddings.
All promise to transport you across the world to destinations like Sri Lanka, Indonesia, London, Ireland, New York City, California, and more.
And, don't forget to let us know your favorite wedding novels in the comments. Let's get started!
You might also enjoy these movies about weddings.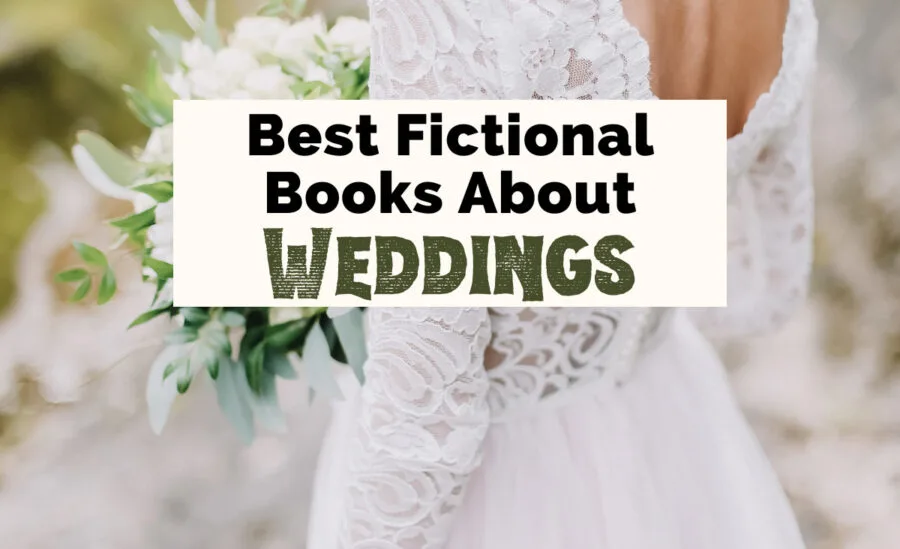 Grab your favorite fictional wedding books here:
21 Best Fictional Books About Weddings
By Sheree Strange with additions from Christine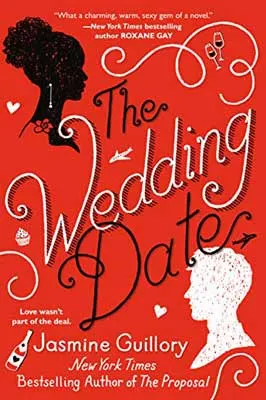 1. The Wedding Date by Jasmine Guillory
When we think weddings, we think romance – so it makes sense that so many books set at weddings are rom-coms.
One of the most popular series of wedding romance books in recent years starts with The Wedding Date, where two high-powered professionals collide.
Attending the wedding of an ex is a nightmare, so Drew Nichols takes a chance on a woman he gets stuck in an elevator with – Alexa Monroe seems like the perfect wedding date.
But could she be more than that?
This one can be read as a stand-alone, or you can follow the love stories of all the cast through the rest of the series (The Proposal and The Wedding Party are also fun books about weddings).
Find even more great books set in California.

Read The Wedding Date: Amazon | Goodreads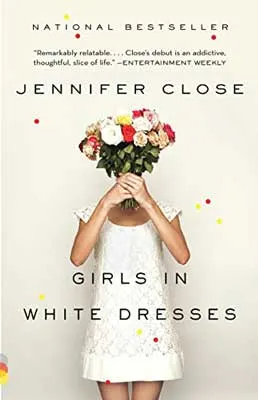 2. Girls in White Dresses by Jennifer Close
When you hit your 30s, your life can feel like an endless parade of bridal showers, bachelorette parties, and (of course) weddings – especially if you're single.
Girls In White Dresses is one of the funniest under-the-radar fictional books about weddings that will make you feel seen (or give you traumatic flashbacks!).
Three women are dealing with nightmare bosses, messy families, and disastrous dates.
Everyone else seems like they have it all together, marrying appropriate men at appropriate ages – so where did it all go wrong for Isabella, Mary, and Lauren?
Travel to New York with even more books set there.

Read Girls in White Dresses: Amazon | Goodreads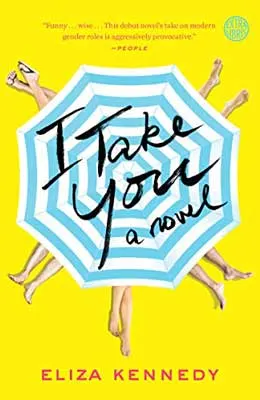 3. I Take You by Eliza Kennedy
If you loved the movie Bridesmaids, you must read I Take You – one of the best bawdy novels about weddings, where it's not all flowers and happily-ever-after.
Lily Wilder lives up to her name, in every regard. She loves life, she loves a drink, and she loves men.
How will she actually settle down with just one?
Her wedding to Will – a handsome, respectable archaeologist – is coming up fast, and Lily needs to figure it out.
Meanwhile, Will needs to figure out whether he truly knows the woman he loves, and whether he should be marrying her at all.

Read I Take You: Amazon | Goodreads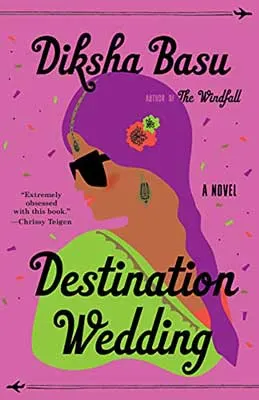 4. Destination Wedding by Diksha Basu
The best fictional wedding books aren't just about the big day; they're about the journey, the family drama, and finding the people you're meant to be with.
That's what you get with Destination Wedding.
A New York career woman needs a break, and her cousin's lavish wedding in Delhi seems like the perfect escape.
But with divorced parents bringing new partners, an ex in attendance, and a best friend who lives for chaos, this is hardly going to be a relaxing vacation.
Pick up Destination Wedding when you need a reminder that everyone's family is messy or help recognizing what really matters at the end of the big day.
Travel to Asia with even more books set in India.

Read Destination Wedding: Amazon | Goodreads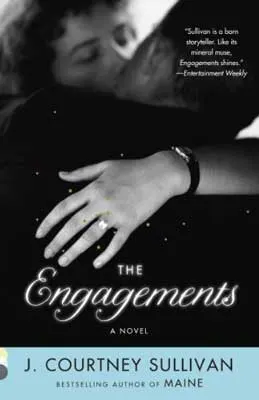 5. The Engagements by J. Courtney Sullivan
How did diamonds become the standard for wedding rings? An advertising campaign, of course!
J. Courtney Sullivan's historical fiction novel, The Engagements, explores the legacy of the real-life ad woman Frances Gerety, and her perennial slogan: "A diamond is forever."
This is one of the novels about weddings that come at them from a different angle.
Rather than following one couple down the aisle, Sullivan interrogates the relationships of four couples –some married, some soon-to-be – and the tangled web that connects them all together.
Be sure to look up some of Frances Gerety's original diamond ads before you pick this one up, for context!

Read The Engagements: Amazon | Goodreads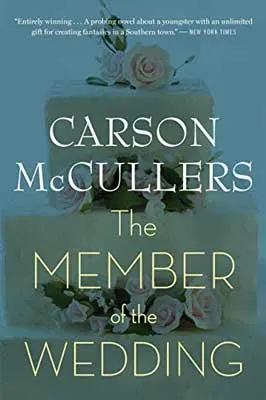 6. The Member Of The Wedding by Carson McCullers
One of the classic books about weddings comes from the pen of Carson McCullers, the South's most underrated writer.
The Member Of The Wedding revolves around Frankie, a twelve-year-old tomboy who feels disconnected from her 'real' life.
Frankie escapes in fantasies of accompanying her brother and his bride-to-be on their honeymoon to Alaska.
This sharp, devastating novel takes place over just a few days, as the nuptial celebrations grow closer and Frankie's illusions become harder to hold onto.
It's a remarkably progressive book, too, with a significant Black character who defied the literary tropes of the time.
Uncover more Southern novels and writers.

Read The Member Of The Wedding: Amazon | Goodreads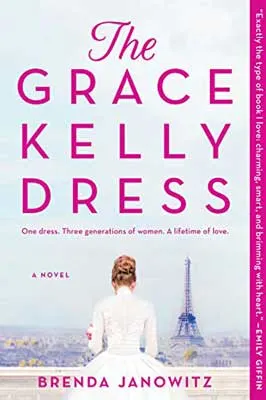 7. The Grace Kelly Dress by Brenda Janowitz
We've all heard the stories of wedding dresses passed down through generations, from mothers to daughters to daughters' daughters.
One such dress is the inspiration for Brenda Janowitz's sweeping historical fiction novel, The Grace Kelly Dress.
Rose is a seamstress in 1950s Paris, who takes on a job recreating Grace Kelly's iconic dress for a wedding – but when she finds herself in love with the groom, she's forced to choose between work and love.
Sixty years later, Rocky has found the perfect fit in her husband-to-be, but a dispute over her mother's heirloom wedding dress threatens to unravel the family.
This is one of the must-read fictional wedding books for historical fiction lovers.
Fall in love with Paris with these books set there.

Read The Grace Kelly Dress: Amazon | Goodreads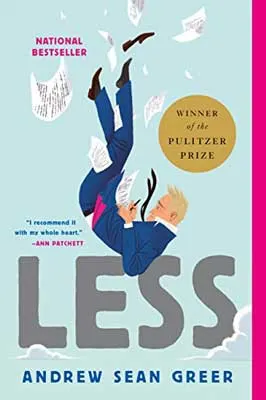 8. Less by Andrew Sean Greer
Less is maybe, technically, not one of the best books set at weddings – but it's definitely one of the best books about avoiding a wedding – and it's so good that it really should 'count' anyway.
Arthur Less fears that he is 'the first homosexual to ever grow old,' and he's desperate to avoid the wedding of his much younger ex-lover to an age-appropriate partner (without looking like he's doing just that).
So, Arthur Less packs his bags and accepts every invitation he receives to half-baked literary engagements around the world.
What follows is a hilarious, heartfelt journey of self-discovery – one for which Andrew Sean Greer won a Pulitzer Prize!
Explore even more books featuring middle-aged protagonists.

Read Less: Amazon | Goodreads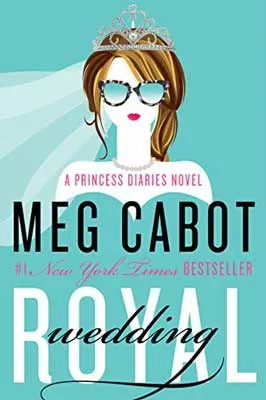 9. Royal Wedding by Meg Cabot
Many millennial women grew up with Meg Cabot's Princess Diaries series, starring the delightfully dorky teenage princess Mia Thermopolis.
However, the series is so long-running that most of us aged out of it before we got to the books about weddings – specifically, Princess Mia's wedding to her high-school sweetheart, Michael!
Yes, Royal Wedding goes in a very different direction to the film adaptation(s)-The Princess Diaries 2: Royal Engagement – but it's just as much fun.
With the scheming Grandmere, the earnest boyfriend (now fiance!), and Mia's bumbling attempts at a normal life and international diplomacy, this one will take you right back.
Watch even more movies based on your favorite books and series.

Read Royal Wedding: Amazon | Goodreads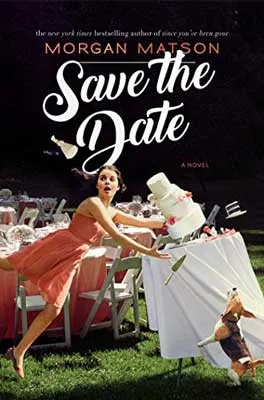 10. Save The Date by Morgan Matson
If the best books about weddings are the ones where everything that can go wrong, does go wrong, then Save The Date takes the cake!
Charlie is delighted that all of her siblings will be reunited at the family home for her older sister's wedding, one last time before the house is sold and everything changes.
It should be the perfect ending, and a new beginning… except that everything is going wrong.
The dog won't stop howling, the justice of the peace has gone missing (and a tuxedo, too), relatives aren't speaking, musicians are being difficult, and alarms keep going off.
If your own wedding was a disaster, this book will make you feel a whole lot better about it!

Read Save The Date: Amazon | Goodreads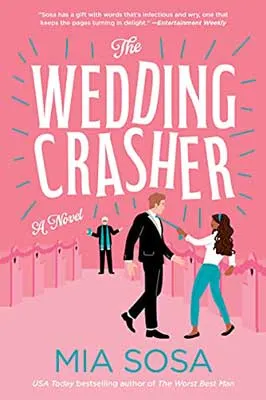 11. The Wedding Crasher by Mia Sosa
If you liked The Worst Best Man – one of the most popular wedding romance books on #Bookstagram for a minute there – you should check out The Wedding Crasher, the latest novel from contemporary romance author Mia Sosa.
Solange doesn't mind being roped into helping her wedding planner cousin in the lead-up to a couple's big day.
However, when she realizes the couple isn't meant to be, the best way she can 'help' is to crash the wedding, and make sure the groom doesn't commit to the wrong girl.
Little does she know that the groom knows more than he's letting on and has motives of his own for locking it down.
That's why he suddenly claims to be in love with the woman who crashed his wedding.

Read The Wedding Crasher: Amazon | Goodreads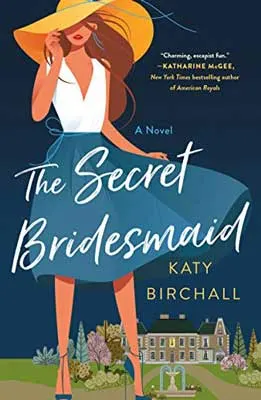 12. The Secret Bridesmaid by Katy Birchall
If you love British rom-coms, The Secret Bridesmaid will be one of your favorite fictional books about weddings, for sure!
Sophie Breeze has made a career out of being a great bridesmaid – literally. She hires herself out to desperate brides and ensures their big days go off without a hitch.
When '70s It Girl Lady Victoria Swann hires Sophie to handle her daughter's wedding, she thinks it will be her crowning achievement.
But, of course, things quickly descend into chaos.
The bride is awful, the bride's sexy older brother is an unwelcome distraction, and a rival society wedding is announced for the same date.
Can Sophie really pull this wedding off?
Discover more London reads.

Read The Secret Bridesmaid: Amazon | Goodreads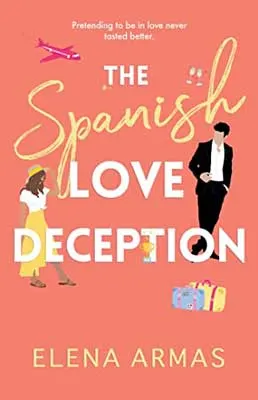 13. The Spanish Love Deception by Elena Armas
This is another one of the wedding romance books you've definitely seen all over #Bookstagram and #BookTok.
The Spanish Love Deception was originally self-published by Elena Armas, but when it blew up on social media, it was re-released by Simon & Schuster.
The title has gone on to sell millions of copies, making it a USA Today and New York Times best-seller.
The story begins with Catalina desperately seeking a date to her sister's wedding, preferably someone willing to carry on the charade that she has an American boyfriend.
Aaron might be her only option – her infuriating, condescending, alarmingly handsome colleague.
Once they're out of the office and on a flight to Spain, Catalina realizes there might be more to Aaron than she's seen at work.
Armchair travel to Spain with even more great books.

Read The Spanish Love Deception: Amazon | Goodreads
Join The Uncorked Reading Challenge Today
---
Travel around the world with the Uncorked Reading Challenge. Get the best book and movie recs straight to your inbox. Sign Up Now.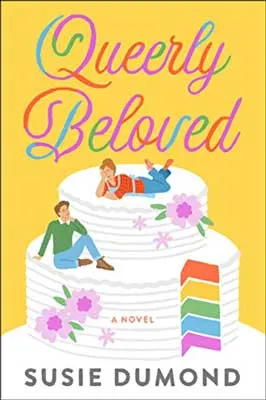 14. Queerly Beloved by Susie Dumond
Of all the books about weddings, Queerly Beloved surely has the best title! Right?
This delightful queer-centric story revolves around Amy, a baker and bartender from Oklahoma who hasn't quite come out–yet.
The door opens when she's fired from the Christian bakery where she works, giving her an opportunity to finally live as her fully authentic self.
She decides to market herself as a bridesmaid-for-hire, helping other couples get their happily ever after.
And when she meets Charley, Amy realizes she might just have a shot at getting her own, too!

Read Queerly Beloved: Amazon | Goodreads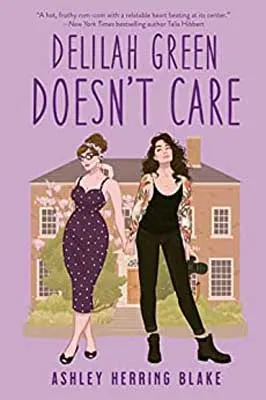 15. Delilah Green Doesn't Care by Ashley Herring Blake
If you like your queer novels about weddings steamy with a side of snark, you must read Delilah Green Doesn't Care. Plus, it's a great novel about sisters.
This is the first book in the Bright Falls series, and it begins with the titular character guilt-tripped into returning to her hometown to photograph her step-sister's wedding.
Claire Sutherland runs the Bright Falls bookstore, and she likes to stick to her routine – she doesn't count on Delilah showing up and causing trouble.
The two women are forced to run the gauntlet of wedding preparations together, and sparks are sure to fly.

Read Delilah Green Doesn't Care: Amazon | Goodreads
More books about weddings from Christine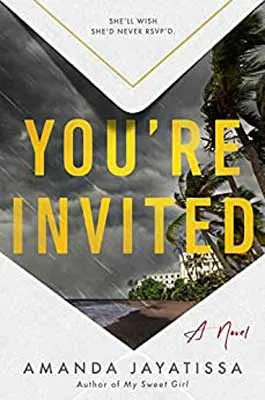 16. You're Invited by Amanda Jayatissa
One of our most anticipated 2022 book releases and top thrilling fictional wedding books on this list, travel to Sri Lanka in Jayatissa's You're Invited.
How would you feel if your best friend was suddenly marrying your ex-boyfriend?
You can bet that Amaya is quite upset, even though she and Kaavi haven't spoken for years. Of course, with social media, Amaya is well aware of what Kaavi has been up to since their falling out.
When a surprise invite to Kaavi's wedding arrives, Amaya decides to attend. However, when Kaavi suddenly disappears and is thought dead, Amaya is an obvious suspect…
But, did she do it?
Although a bit lengthy for a wedding thriller, You're Invited will make you smirk at the Instagram commentary as well as Amaya's dark fantasies inspired by her favorite serial killer shows.
Discover more books set in Sri Lanka.
Read You're Invited: Amazon | Goodreads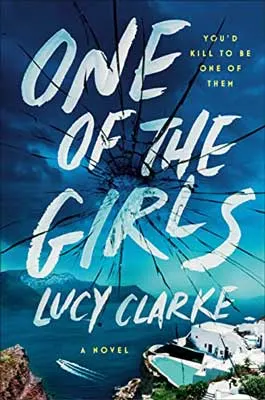 17. One Of The Girls by Lucy Clarke
We cannot have books about weddings without diving into those hen or bachelorette parties…
Travel to an imaginary Greek island in Clarke's One Of The Girls, another suspense novel sure to keep you guessing.
It's Lexi's hen do weekend, and she's invited her forever friends, a new best friend, and her soon-to-be sister-in-law to celebrate.
What could possibly go wrong?
Well, since the novel starts with a dead body, we know a lot. Plus, this is quite the group of liars, and everyone seems guilty.
Plus, if you've ever been a bridesmaid, you might remember the potential for drinking too much, dealing with jealous and overprotective long-time friends, and meeting new people with their own baggage; a recipe for disaster.
We finished One Of The Girls in days; it's pretty unputdownable.

Read One Of The Girls: Amazon | Goodreads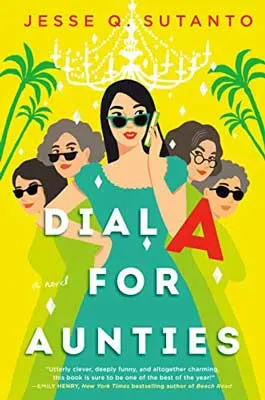 18. Dial A For Aunties by Jesse Q. Sutanto
If you are looking for hilarious foodie fiction or fictional wedding books that dive into Indonesian heritage and families, Dial A For Aunties is a must.
Set in California, meet Meddy and her Chinese-Indonesian family. They moved to America to start a family wedding business with Meddy as their photographer.
To keep her mother off her back, Meddy agrees to a blind date where she just happens to kill the guy.
Who can you call when you are in trouble? Your aunties, of course.
Unfortunately, they have no time to deal with a dead body, especially with an important wedding to plan.
However, when the body mistakingly lands at the hotel, and the hotel manager happens to be Meddy's first love, we can only wonder if this is a story about love or murder – or both.
Light and fun, Dial A For Aunties might just make Sutanto your top new must-read author.
Read Dial A For Aunties: Amazon | Goodreads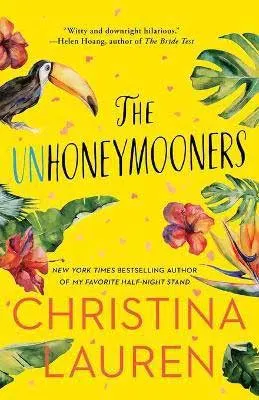 19. The Unhoneymooners by Christina Lauren
Readers of enemies-to-lovers wedding romance books will enjoy traveling to Hawaii in Christina Lauren's The Unhoneymooners.
Just keep in mind that this is an after-the-wedding book.
When the entire wedding guest list goes down with food poisoning, except for the sister of the bride and the groom's brother, Ami asks Olive to go on her honeymoon for her.
There's just one problem: Olive hates Ethan.
Still, they travel to beautiful Hawaii together, and you know that tropical ambiance has the potential to work its magic on their non-relationship.
However, Olive thinks she's pretty jinxed, and nothing ever goes in her favor. Can Olive overcome her bad luck and find love?
Drink a cheap Mai Thai and always expect that feel-good ending that this writing duo is known for.
Read The Unhoneymooners: Amazon | Goodreads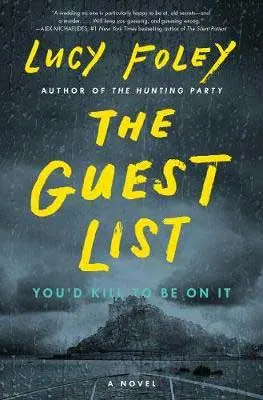 20. The Guest List by Lucy Foley
Just like we devour novels about weddings, we covet hotel-set books and spooky but not too scary reads.
Foley's The Guest List promises to check off all of these boxes, especially if your reading taste matches ours.
Travel to an island off the coast of Ireland for one deadly wedding. However, unlike Christina Lauren's tropical oasis, this island has a creepy bog and foreboding graveyard.
Enter a Gatsby-style wedding with rich, spoiled, entitled, and boozy guests. Sounds like the perfect setting for a murder mystery, right?
Well, when a waitress finds a dead body, we all want to know who died and whodunnit.
From cult-like friendships to toxic relationships, you will hate-love them all.
Readers hoping to travel to Ireland via armchair will fall headfirst into the atmosphere while suspense lovers will keep on guessing to the very end.
Books set at weddings don't get any more obnoxious yet page-turn-y than this.

Read The Guest List: Amazon | Goodreads | Book Information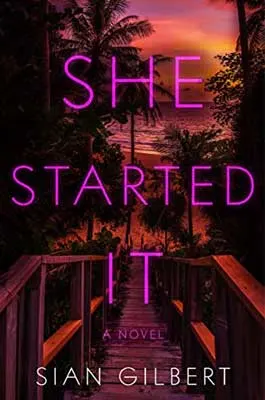 21. She Started It by Sian Gilbert
TWs: self-harm, suicide, bullying
We might be cheating again with She Started It, a 2023 release, but fictional books about weddings start with those wild hen parties, and Poppy Greer's is off the rails…
Not to mention, She Started It is one of the best road trip audiobooks – and our writing team has done both the physical and audiobook versions.
When Esther, Annabel, Chloe, and Tanya receive all-expense-paid tickets and an invitation to be Poppy "Greedy's" bridesmaids, they just cannot resist – even though they tortured the f' out of this poor young woman in high school.
All four "best friends" are too detestable, selfish, and hideous to realize that something more sinister is at play here – so you might not feel as bad when they all start dying…
And die they do. Who is offing the women on this private island, and is the past really in the past?
If you enjoy the other wedding novels on this list like One of the Girls and The Guest List, and devoured island books like Reckless Girls, you are sure to fly through She Started It.
Even if you predict parts of the ending, it doesn't matter. The suspense is worth it in one of the ultimate high school bully revenge stories.
Read She Started It: Amazon | Goodreads
Grab the best novels about weddings here:
Save These Fictional Wedding Books For Later: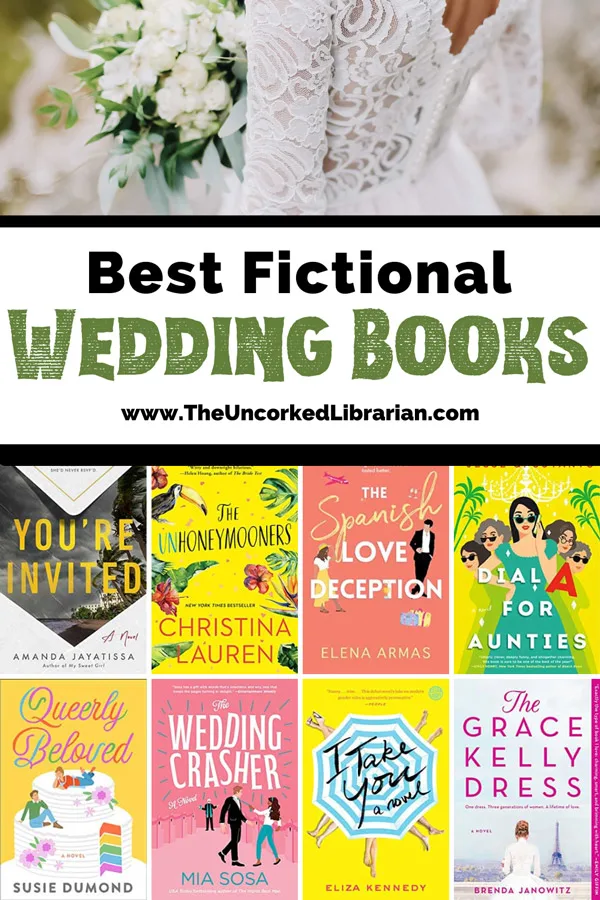 What are your favorite wedding romance books?
What type of wedding novels do you prefer? Sweet and sappy? Or, thrillers and murder mysteries?
And, what books set at weddings do you recommend? We are always adding to our TBR pile. Let us know in the comments.
Before you go…
This reading list is also perfect for our Spring 2023 Uncorked Reading bingo card. Every year, TUL hosts an annual reading challenge meant to transport you across the globe and read more diversely. Find fun and challenging themes, and participate in our online book discussions and book community. We'd love to have you.
You May Also Enjoy: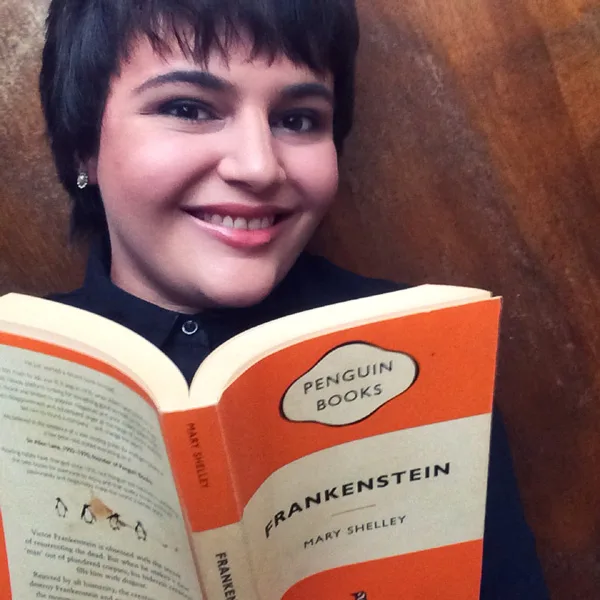 Sheree (pronouns: she/her) is a writer and book reviewer living on the land of the Gadigal people of the Eora nation (known as Sydney, Australia). She has been reviewing books on her blog, Keeping Up With The Penguins, since 2017. She reads books of all kinds and shares her thoughts on them all across the internet.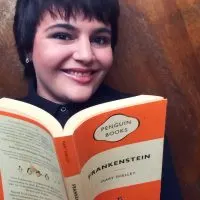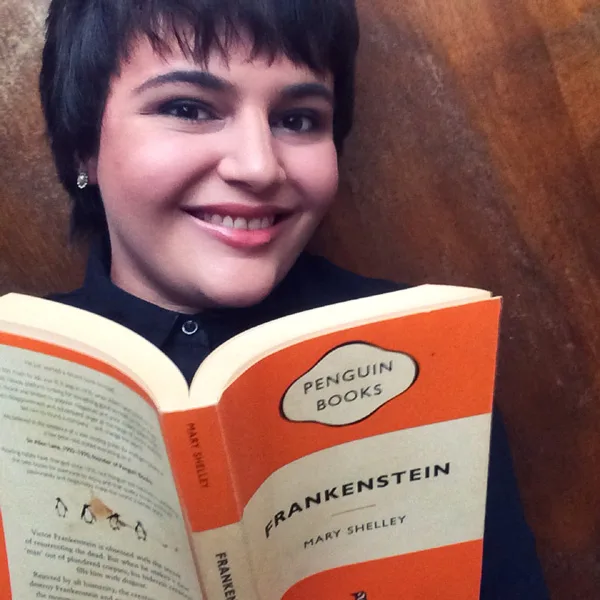 Sheree (pronouns: she/her) is a writer and book reviewer living on the land of the Gadigal people of the Eora nation (known as Sydney, Australia). She has been reviewing books on her blog, Keeping Up With The Penguins, since 2017. She reads books of all kinds and shares her thoughts on them all across the internet.