Discover what to read next with the best book podcasts for and from readers, librarians, teachers, book bloggers, and more.
We don't know about you, but nothing beats a good podcast while doing chores, taking a drive, working out, or even making dinner.
And of course, since we are The Uncorked Librarian, we especially cannot resist podcasts about books.
We want to hear about hot new releases, indie titles we missed, and creepy books to keep us awake all night long. Not to mention those coveted author interviews and spicy opinions.
So, what is the best book review podcast, and who and what will make you laugh, cry, and think more deeply?
Hosts can truly make or break a listening experience, and we've got book bloggers, librarians, literary and media publications, everyday readers, and even a few celebrities on this list.
Find the best bookish podcasts – and we say "bookish" because not all are limited to solely book talk. A few will cover multiple topics.
While we keep reading lists updated, we are also including book podcasts that may be retired but still have active archives – there are some hidden gems in there.
Be sure to let us know your pick for the best book podcast in the comments; it was hard to narrow down this list. Let's get started!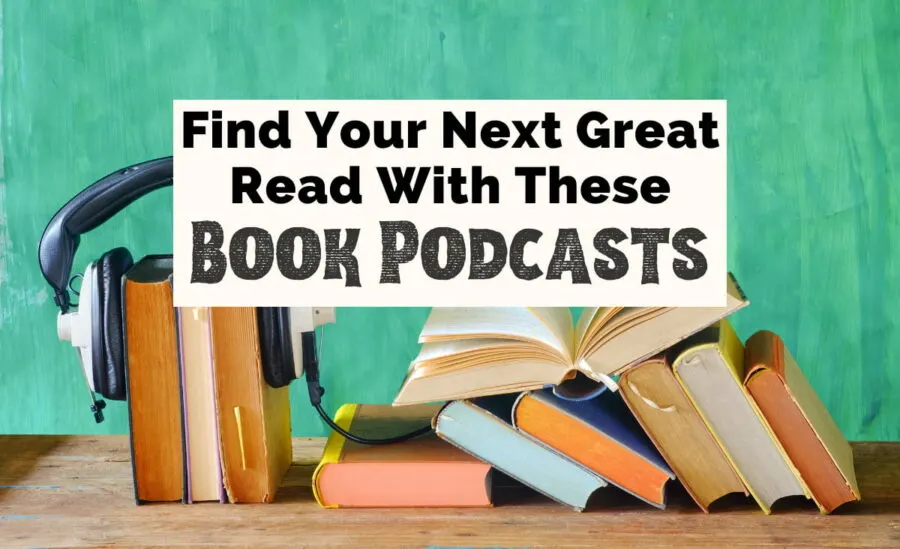 Grab your favorite books from these podcasts here:
30 Best Book Podcasts
By Sheree Strange with additions from Christine
1. Missing Pages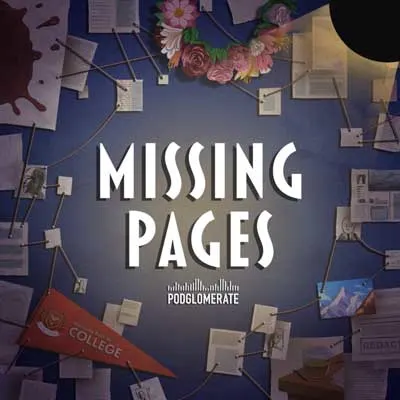 If you're normally a true crime listener, or just looking for edgier podcasts about books, you're going to want to check out Missing Pages from The Podglomerate.
Literary critic and publishing insider Bethanne Patrick uncovers the truth behind some of publishing's biggest secrets and scandals.
From the six-figure publishing deals that fell apart, to authors behaving badly (looking at you, Dan Mallory!), Patrick investigates what exactly happened and why, often talking to some of the key players and close observers.
Every episode will have you hooked from start to finish!
There are plenty of free episodes to get you started, and some exclusive extra content for paid subscribers.
2. If Books Could Kill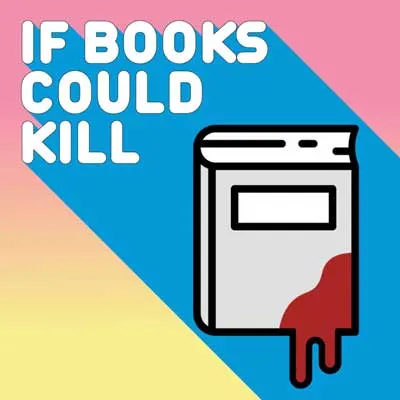 Men Are From Mars, Women Are From Venus. Rich Dad, Poor Dad. Freakonomics.
We've all seen these titles on bestseller lists, in bargain boxes, and on our parents' bookshelves. Do they actually contain the secrets to love, wealth, and happiness?
Michael Hobbes and Peter Shamshiri look at "the airport bestsellers that captured our hearts and ruined our minds" in If Books Could Kill, a book review podcast with a twist.
The hosts will make you laugh and teach you a lot, as they pick apart the logical fallacies and outright falsehoods that somehow made it to print.
Bonus: follow their Twitter feed for announcements and hilarious RTs.
Support and see where to listen to If Books Could Kill
3. The To Read List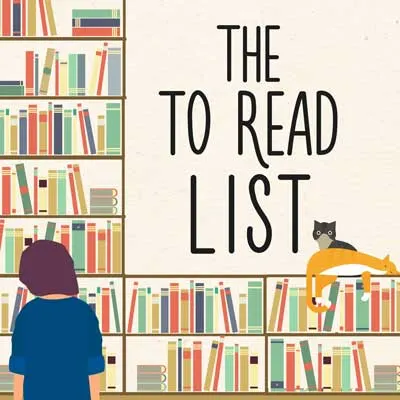 If your to-read list has spiraled out of control, you'll find the inspiration you need to tackle it in The To Read List.
Host Bailey is a book lover after our own hearts, always acquiring books but not always reading them.
She started this podcast in the hopes of beating down the backlog and enlisted her brother Andrew, friend Toby, and husband Dillon (the sound recordist) to help.
Listening to an episode is like sitting in on a well-structured book club with close friends, without actually having to go through the hassle of reading the book yourself.
If you're looking for delightful book podcasts that will spark joy, look no further.
4. What Should I Read Next?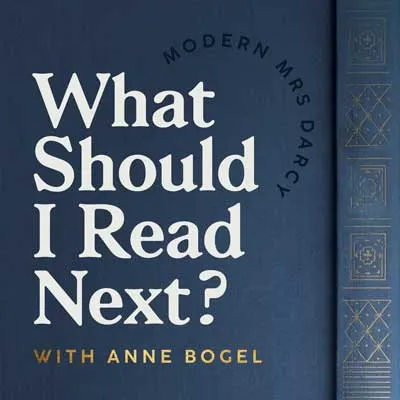 Anne Bogel is one of the OG book bloggers and podcasters, the brains behind Modern Mrs. Darcy, and What Should I Read Next?
In each episode, she invites a real reader to talk about the books they love, the books they didn't, and what they're looking for in their reading life.
From there, she does some literary matchmaking and suggests books to add to their to-be-read pile.
This is one of the best bookish podcasts for people who are always on the hunt for their next great read –and, with nearly 400 episodes in the feed, you're sure to find a recommendation that will have you running to the bookstore.
Listen to What Should I Read Next
5. Book Chat with Pandora and Bobby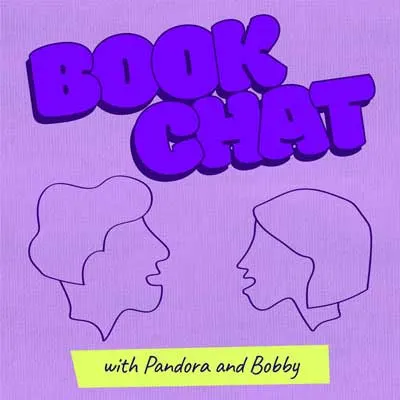 Are you a bit overwhelmed by the backlist of your favorite authors? Do you worry that you'll never "catch up" on all the great books out there?
Then Book Chat with Pandora and Bobby is the best book podcast for you.
Each month, Pandora Sykes and Bobby Palmer bring a book each to chat about and recommend to each other, and to all of you.
The key thing is: the books must be at least two years old.
This rule guarantees that their episodes don't get sucked into the vortex of buzzy best-sellers, and focuses the hosts on classic books and backlist gems you might have missed the first time around.
Their second episode is a great sample of what they're about, where they talk about White Teeth and Convenience Store Woman, a terrific Japanese book and one that is guaranteed to make you think differently about life.
Listen to Book Chat with Pandora and Bobby on Apple Podcasts
6. Harry Potter And The Sacred Text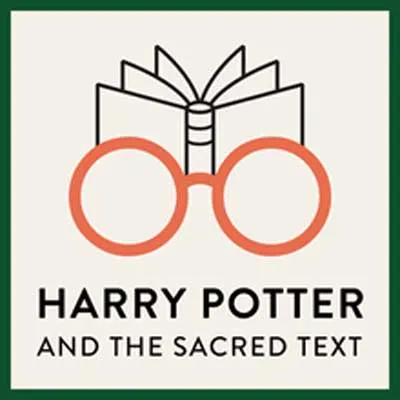 Many readers' feelings about Harry Potter at the moment are… complex, to say the least (with JK Rowling being a massive Umbridge and all).
So, you might be tempted to skip Harry Potter And The Sacred Text on that basis alone – but that would be a mistake. This isn't your standard book review podcast.
The hosts (Vanessa and Casper in the original series, and Vanessa and Matt in the new one) instead treat Harry Potter as a sacred text for religious and spiritual practice.
They use the stories in it as metaphors and opportunities for learning more about ourselves and our lives.
Most importantly, they strenuously condemn Rowling's transphobia, and they have created a safe and inclusive space for people of all identities to find meaning in this series.
Listen to Harry Potter And The Sacred Text
7. Annotated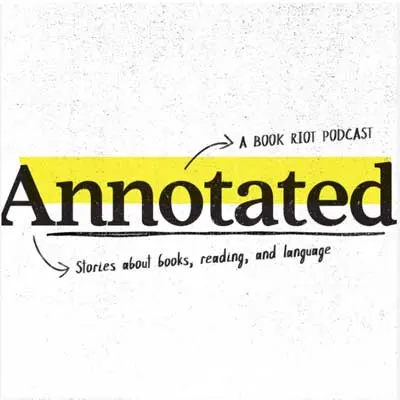 It can be disheartening to discover great podcasts about books, only to find that the most recent episodes are years old.
The great news is that there are still dozens of episodes of Annotated by Book Riot – available to download, and their content is evergreen – whether you listen to them right now, or five years from now.
It's more of a documentary series about bookish history than a book review podcast, so it's perfect for book nerds who love a deep dive.
The series wrapped up in 2019, but you'll still learn a lot about books and everything books-adjacent.
Episode #22, Drag Queen Story Hour, is particularly resonant at the moment with these brilliant public library programs under attack.
Find even more bookish podcasts on Book Riot here, which we'll talk more in-depth about below!
8. One Great Book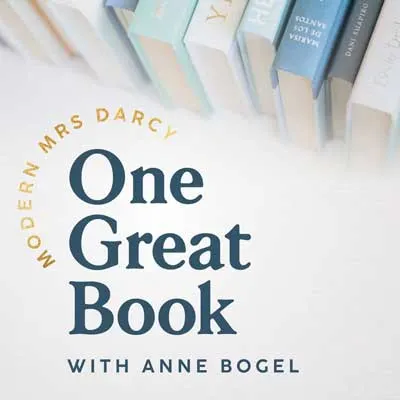 If you like no-muss, no-fuss book podcasts, you need to listen to One Great Book.
Anne Bogel – of What Should I Read Next? fame – recommends, as the name suggests, one great book in each episode.
For the most part, they're books that might have dropped off your radar.
In short, sharp episodes – literally, ten minutes long or thereabouts – Bogel recommends books that you really should read.
These range from her personal favorites to books that have been recommended to her over the years.
If you're looking for podcasts about books that will give you great additions to your to-read pile without all the fluff of your standard book review podcast, this is the one for you.
Unfortunately, the podcast wrapped up in 2021 but the archive is worth it.
Listen to One Great Book on Podverse
9. Well-Read Black Girl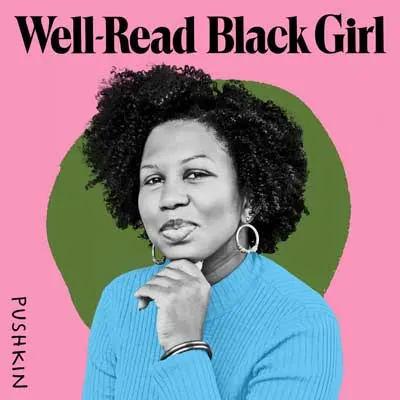 Well-Read Black Girl is more than one of the most widely-loved book podcasts – it's a book club, a festival, a #Bookstagram, a clothing line, an ethos… but the podcast is a good place to start.
Host Glory Edim brings writers and readers together to celebrate books and the reading life in a space that is inclusive and safe.
A conversation with Tayari Jones, author of An American Marriage – a great Southern novel – encapsulates this mission beautifully.
Check out their conversation about the first WRBG meet-up and the transformation that takes place in a space free of racism and sexism, about halfway through.
This is essential listening for everyone interested in books and reading, whatever their race or cultural background.
Listen to Well-Read Black Girl
10. NPR's Book Of The Day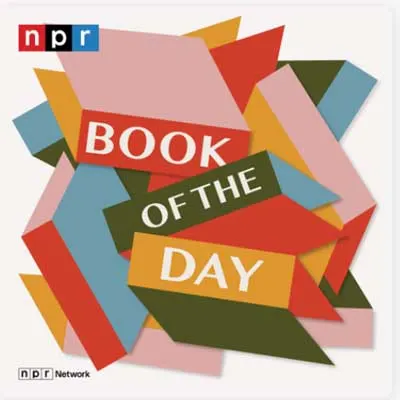 If you're looking for short, sharp book podcasts that will tell you what you need to know about the books you could be reading, you need NPR's Book Of The Day.
This is a "snackable, skimmable, pocket-sized podcast," with most episodes under ten minutes (and none over twenty).
They cover buzzy new releases (like Curtis Sittenfeld's Romantic Comedy) as well as more niche books that might not otherwise come across your radar (like Lizzie Stark's Egg).
Author guests chat with hosts about their books, careers, and process, answering the questions about their work you didn't know to ask.
Listen to NPR's Book Of The Day
11. The Book Review (New York Times)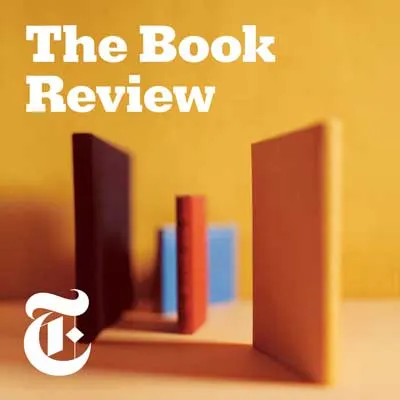 The New York Times is a household name when it comes to books, but they're more than a bestseller list.
Their podcast, The Book Review, is like a weekly guide to what's happening in the world of books.
Host Gilbert Cruz and editors at The New York Times talk to authors and journalists, sometimes about their own work and sometimes about other authors (check out the episode about the cultural legacies of Judy Blume and Gabriel García Márquez).
They also discuss everything they're reading at the moment and books that have made headlines for reasons good and bad.
This is the best book podcast for anyone who wants to keep up-to-date with everything literary.
Listen to The Book Review Podcast
12. Celebrity Memoir Book Club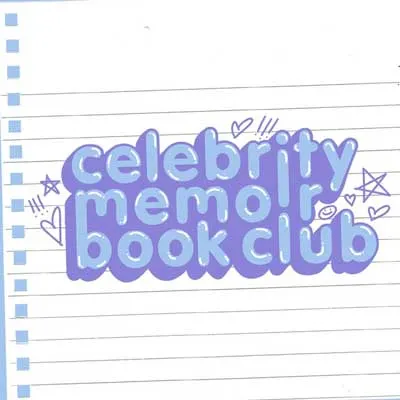 We are truly in a golden age of celebrity memoirs. They run the gamut from schlocky ghost-written tell-all to high-class literary fare.
What they all have in common, though, is their peek behind the curtain into the lives of the rich and fabulous.
If you're looking for the best bookish podcasts to help you sort through the good, the bad, and the ugly of this saturated category, check out Celebrity Memoir Book Club.
Comedian hosts Claire Parker and Ashley Hamilton discuss them all–hot new releases, like Paris: The Memoir by Paris Hilton, and decade-old titles, like Yes Please by Amy Poehler – one of our top recommended books for road trips.
Even if you're not enticed to pick up the book yourself, this podcast will still give you the juiciest highlights.
Listen to Celebrity Memoir Book Club on Apple Podcasts
13. All The Books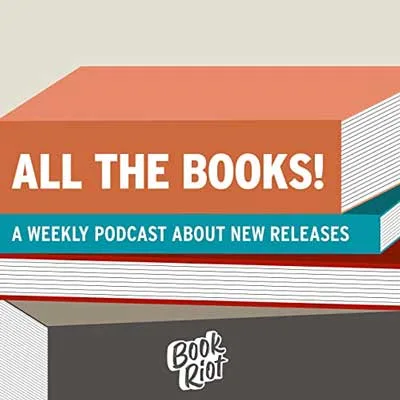 If you've spent any time on #Bookstagram, you've probably come across Liberty Hardy's account and marveled at the fact that she manages to read over 600 books each year!
It's a miracle, then, that she also finds time to record a fantastic book review podcast for Book Riot, All The Books.
Liberty's enthusiasm for books – all kinds of books, and all things bookish – is truly infectious, and the breadth and depth of her reading life are amazing and unique.
Her co-host, Kelly Jensen, is equally passionate, and together they keep a steady stream of reading recommendations coming to your earpods every few days.
14. Hey YA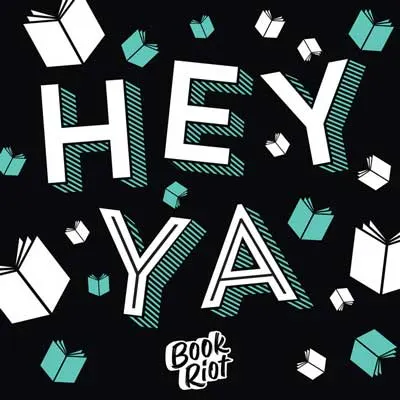 Book Riot has an impressive stable of book podcasts, covering just about every shelf in the bookstore.
Hey YA is a biweekly chat that "elevates the exciting world of young adult literature."
Whether you're a committed YA reader, or just like to mix it up now and then, you'll find topics and reading recommendations to suit your tastes in these wide-ranging discussions.
Hosts Tirzah and Erica alternate between hour-long episodes and shorter "extra credit" minisodes, each on a particular theme (like "YA Novels in Verse", or "YA Shakespeare Retellings").
This is one of the best bookish podcasts for readers of all ages.
15. So Many Damn Books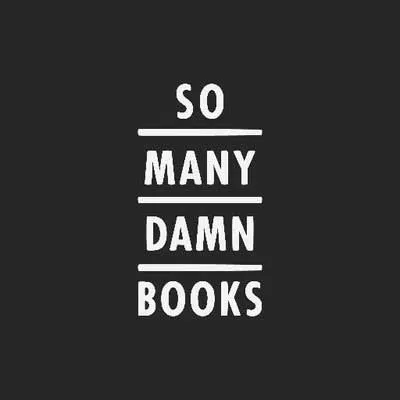 Here's a book podcast after The Uncorked Librarian's own heart!
Christopher has hosted So Many Damn Books, "a blessing, a curse, a podcast" since 2014.
Over the years, he's invited hundreds of writers and readers onto the show to talk about writing, publishing, and the never-ending to-read list.
Best of all: Christopher mixes a specialty-themed cocktail for each episode, and he shares the recipes on their website, so you can drink and read alongside them.
Be sure to check out the episodes (and libations) with bestsellers Nita Prose, Kevin Wilson, and Ruth Ozeki.
16. The Sapphic Book Review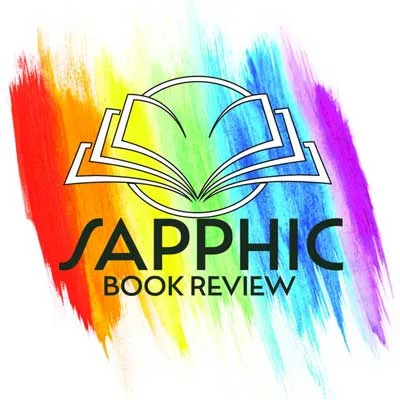 The Sapphic Book Review is a great example of inclusivity in podcasts about books.
Host Laura Green interviews authors of sapphic fiction and nonfiction, but you don't have to be a lady who loves ladies to listen and enjoy.
She clearly does a lot of research to prepare for each interview, asking insightful questions about not only each guest's book(s), but also their interests, backgrounds, and careers.
This is definitely the best book podcast for discovering diverse books and indie releases you might otherwise miss in your search for your next great read.
Listen to The Sapphic Book Review
17. Novel Pairings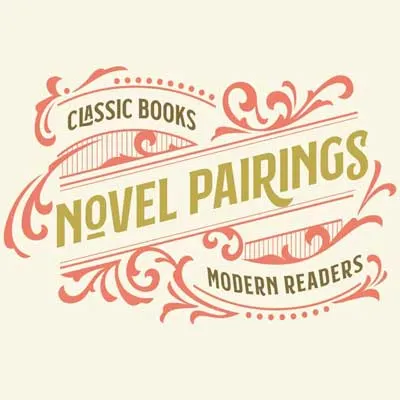 If you're an adult diving into the classics for fun (as opposed to a high-school or college student reading them for class), you might find yourself at a bit of a loss for friends to talk with about them.
There's a big divide between people who want to chit-chat about Heathcliff and Cathy over white wine, and academics who want to dissect motifs and symbolism.
Novel Pairings is one of the best bookish podcasts for contemporary recreational classics readers.
At the moment, they're making their way through children's classics – like Anne Of Green Gables and The Lion, The Witch, and The Wardrobe – and occasionally working in a round-up of more recent releases they've loved.
18. You're Booked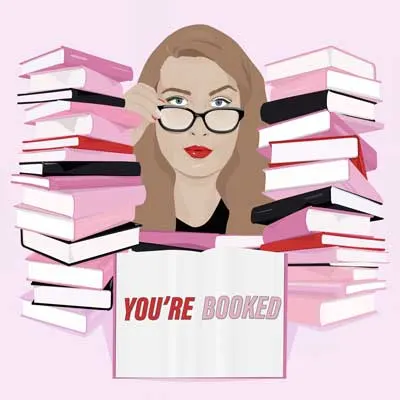 Have you ever walked into someone's house, or watched them on a Zoom video call, and found you're not hearing a word they're saying because you're scoping out what's on their bookshelves?
Then You're Booked is the best book podcast for you: "The podcast for literary nosy parkers" with Book Inspector (host) Daisy Buchanan.
Each week, she invites an author (like Emily Henry, Cecelia Ahern, and Bonnie Gamus) and asks them to take us through everything on their shelves: the banned books they read as teenagers, the classics they abandoned, the books they borrowed and loved so much they never gave back…
Nothing's off limits in this fun podcast for book lovers.
Listen to You're Booked on Apple Podcasts
19. The Worst Bestsellers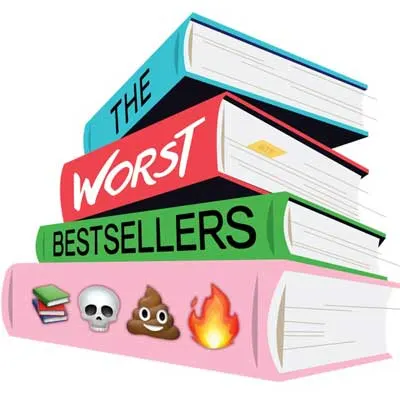 If you like your podcasts about books with an extra serving of sass, download The Worst Bestsellers right now.
Kait, a writer, and Renata, a librarian, and a roster of wonderful guests read all the big-buzz bestsellers and break down every single thing they get wrong.
Books like The Other Boleyn Girl, It Ends With Us, The Love Hypothesis, and The Kissing Booth all get the Worst Bestsellers treatment.
To level up your listening experience, read the book ahead of time and curl up on the couch with a glass (or a bottle) of your favorite libation – it will feel just like a meeting of a brutally honest book club.
Listen to The Worst Bestsellers
20. The Stacks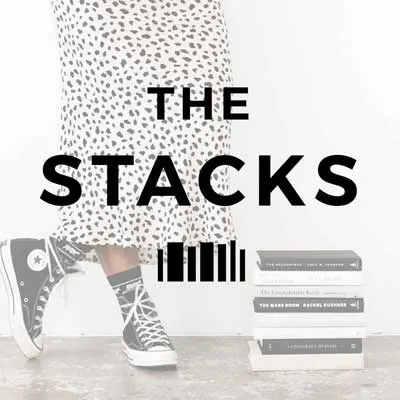 The Stacks is an independent black woman-led podcast, with over three hundred episodes in its feed to enjoy.
Traci Thomas hosts interview-style conversations with writers about books, the writing process, sources of inspiration, and how our lives work their way onto the page.
Plus, there are monthly book club discussions about both back-list gems and the newest shiniest releases (think Roxane Gay's Bad Feminist, and True Biz by Sara Novic).
Traci also puts together wonderfully detailed show notes, with links to everything (to save you from having to search for yourself).
If you want to get even more out of this book review podcast, you can join Traci's Patreon, and become part of "the Stacks Pack."
21. Sentimental Garbage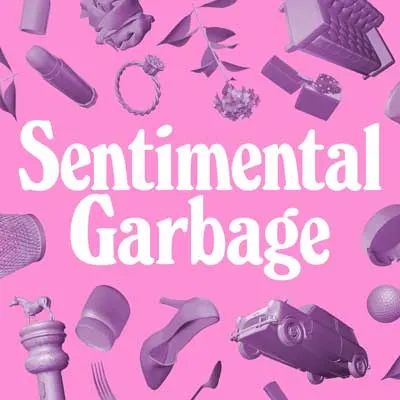 Sentimental Garbage isn't strictly, exclusively about books – but books come up a lot.
Host Caroline O'Donoghue talks to guests about the "guilty pleasures" of pop culture (with no guilt whatsoever).
Originally, it was styled as a chick-lit book review podcast, so scroll back to the beginning of the feed if that's what specifically interests you.
But don't skip the later episodes, where O'Donoghue interviews big bookish names like Curtis Sittenfeld, Dolly Alderton, Louise O'Neill, and Juno Dawson about the books, movies, music, and television shows that make their heart sing.
Listen to Sentimental Garbage on Apple Podcasts
22. Read Or Dead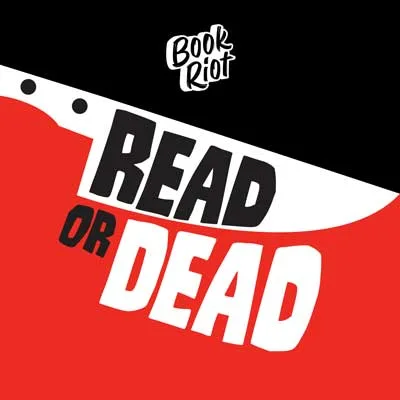 Here's another one of the specialist podcasts about books from Book Riot: Read Or Dead is a bi-weekly show about mysteries and thrillers, and all related sub-genres.
Katie McLain Horner and Kendra Winchester cover everything from domestic noir and paranormal spooks to middle-grade mysteries in these free-form, wide-ranging discussions.
There's also plenty of chit-chat and anecdotes in between reading recommendations, so you'll feel like you're listening in on a conversation between friends (because you are!) who share great taste in books.
Listen out for delightful nuggets of author gossip, and don't skip the "sponsored by" ads (because it's often a book, and it often sounds like a good read!).
23. Mostly Lit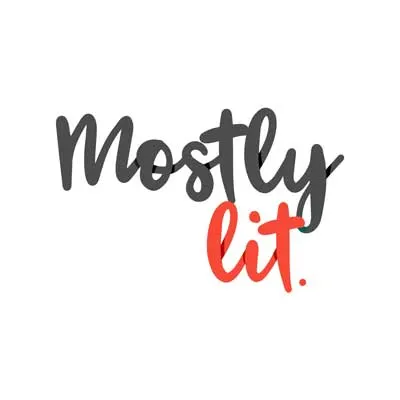 Alas, we must count Mostly Lit amongst the great now-defunct book podcasts – their last episode went up back in 2019.
On the upside, they still have an occasionally-active Twitter presence, so we're not completely without new wisdom and insight from Alex Reads and Raifa Rafiq!
Their conversations, all still available to download, were wide-ranging and encompassed all aspects of the millennial reading experience.
They focused on authors whose work speaks to intersections of identity, be it race and ethnicity, gender and sexual identity, or physical and spiritual health.
Hot tip: sort the podcasts from oldest to newest and start from the beginning, so that you can get to know the hosts and fully appreciate their banter and anecdotes.
Listen to Mostly Lit on Apple Podcasts
24. The Book Pile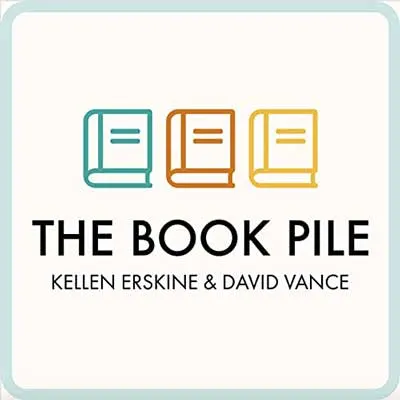 Are there popular books on your shelves that you feel like you 'should' read, but never seem to get around to?
If you listen to The Book Pile, two comedians will talk you through them, so you can save your time and energy for the books you'll actually love.
Kellen and Dave take you through the key lessons from books like Little Women, A Christmas Carol, and Hamlet while making you laugh and keeping you entertained.
Maybe their conversation will inspire you to finally read the book in question, but even if it doesn't, you'll still have fun listening to two friends chat it up for one of the most down-to-earth book podcasts in your feed.
Listen to The Book Pile on Apple Podcasts
25. BBC Radio 4: Books And Authors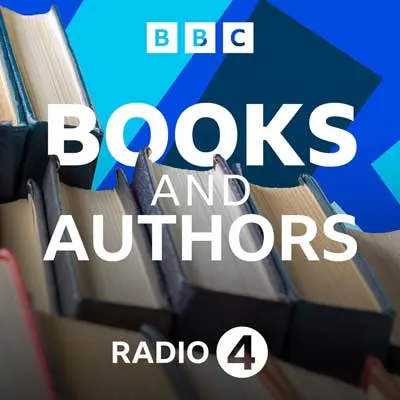 The best of BBC Radio 4's book programming comes together in Books And Authors, a twice-weekly feed of episodes from both Open Book and A Good Read.
In Open Book episodes, hosts Elizabeth Day and Johny Pitts talk to authors, critics, and other literary types about new fiction and non-fiction reads, occasionally unearthing an overlooked classic or backlist title.
In A Good Read episodes, Harriett Gilbert invites notable guests – comedians, journalists, television personalities, and so on – to talk about their favorite books, throwing together the most unlikely combinations.
This is one of the best bookish podcasts to subscribe to if you want a bit of everything, but don't have a lot of time to listen (each episode is kept to a tight half-hour).
Listen to BBC Radio 4: Books And Authors
26. Bad Books For Bad People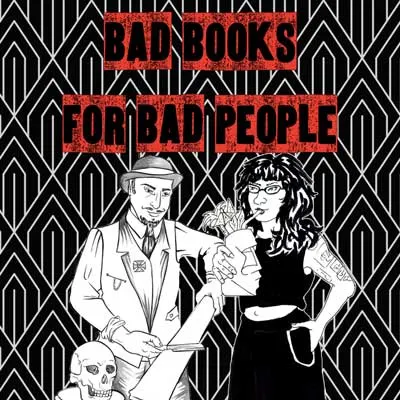 If your taste in books goes a little to the left of normal, you need to check out Bad Books For Bad People – "a podcast about the weird, the kinky, and the outrageous in books."
Hosts Tenebrous Kate and Jack Guignol dig out a new, strange book each month and talk about the good, the bad, and the very, very freaky.
Their tastes range from classics of gothic literature and obscure pulp fiction to romantic potboilers, so you can pick and choose from their impressive upload history, or listen to them all at once for a bit of everything.
Listen to Bad Books For Bad People
27. The Banned Book Club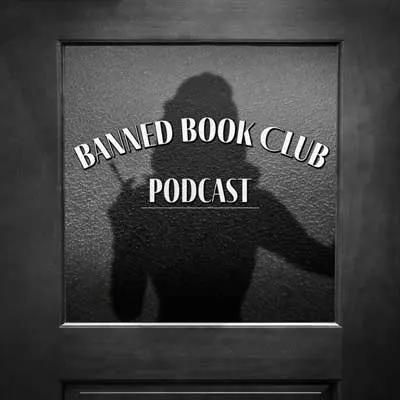 Here's one of the best bookish podcasts that does exactly what it says on the tin.
In each episode of The Banned Book Club, hosts Nick and Rafaella discuss one of the books that have invoked the ire of governments, school boards, and concerned parents around the world.
"We believe that the most controversial books are often the best books," they say in their introduction. "If a book is banned, it's worth reading."
This is a particularly timely listen, given the uptick in challenges to books in districts across the U.S.
Nick and Rafaella bring a literary (but not snooty) sensibility to their discussions, examining both the composition of the books in question and the controversies that led them to be removed from shelves.
Listen to The Banned Book Club
28. Learning The Tropes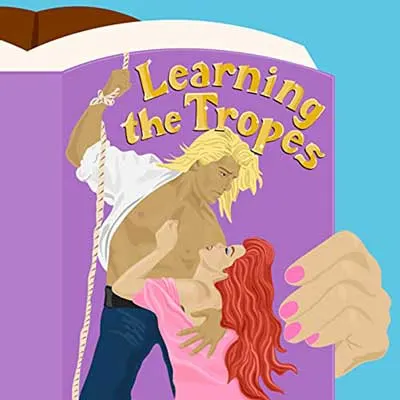 Romance readers, listen up!
If you're looking for deep, deep dives into the romances that set your heart all aflutter, Learning The Tropes is the best book podcast for you.
Host Erin Leafe has an impressive roster of guests – romance aficionados, HEA first-timers, big-name authors like Ali Hazlewood, and voracious readers and #bookstagrammers.
There are hundreds of episodes in the feed already, so prepare to binge.
If you're wondering where to start, The Daisy Sessions is a mini-series-within-a-series, where Erin discusses both the best-selling book and the blockbuster screen adaptation with Taylor Holt.
Listen to Learning the Tropes on Apple Podcasts
More of the best book podcasts from Christine
29. By The Book/How To Be Fine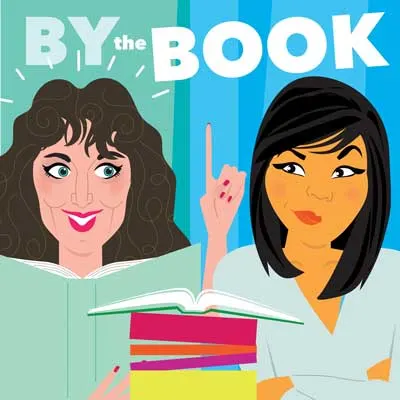 Did you ever read a self-help book and just roll your eyes?
That's not to say that all self-help or motivational books are bad, but sometimes, they are a bit much. Or, they quickly lose relevance with the times.
And then there's the occasional gem that helps make our lives a little easier, brighter, and better. But how do you know, and how do you find them?
This is exactly the premise of By The Book – now How To Be Fine – one of Christine's favorite book podcasts to listen to while making dinner (scroll to the beginning podcasts for By The Book).
Hosts Jolenta and Kristen tackle a self-help book – new, old, and in between – in each episode and try out the advice given as a social experiment to better their lives.
Their partners tend to become part of the experiment – sometimes unknowingly – and make frequent guest appearances too.
Insightful, funny, and downright fun, see if you can live your life by the book…
Listen to How To Be Fine/By The Book
30. Sarah's Bookshelves Live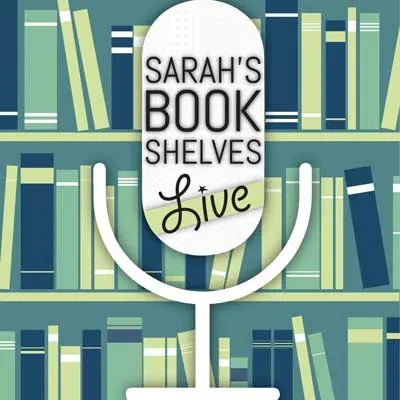 Book bloggers truly make the best podcasts about books, and Sarah's Bookshelves is no exception.
Of course, we are just a tad biased since Christine made a guest appearance on the show at the very start of building The Uncorked Librarian (we'd change up those book suggestions now; don't judge us too harshly).
Sarah's weekly podcast follows a simple but unique format:
She asks guests to share 2 old books loved, 2 new books loved, a not-so-great book, and a new release that the guest is excited about.
Then, Sarah ends with some rapid-fire, fun book questions. Hear from famous authors as well as favorite bookstagrammers and bloggers.
This is the most down-to-earth book podcast.
Listen to Sarah's Bookshelves Live
Save Your Favorite Podcasts About Books For Later: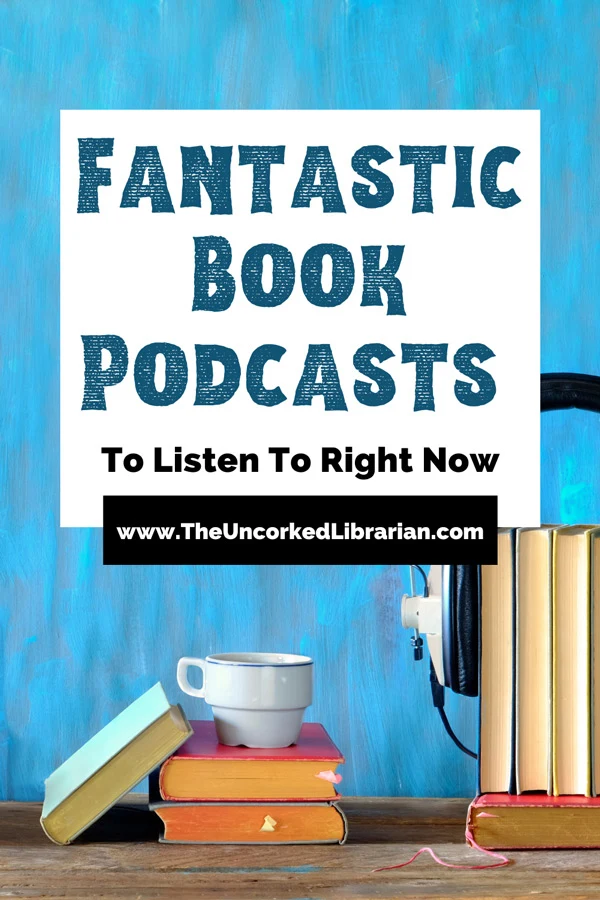 Did you find a new book to read? Grab it here: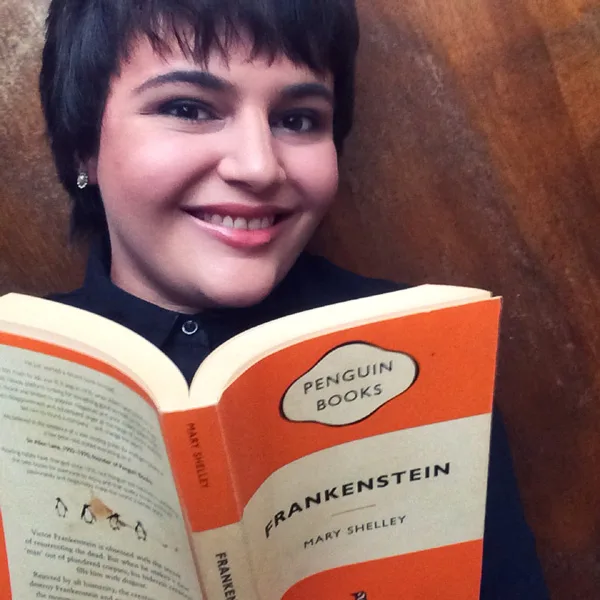 Sheree (pronouns: she/her) is a writer and book reviewer living on the land of the Gadigal people of the Eora nation (known as Sydney, Australia). She has been reviewing books on her blog, Keeping Up With The Penguins, since 2017. She reads books of all kinds and shares her thoughts on them all across the internet.
What is your favorite podcast for book reviews?
Do you have a favorite book podcast? Let us know in the comments!
You Might Also Enjoy:
Books About Books
Books About Librarians & Libraries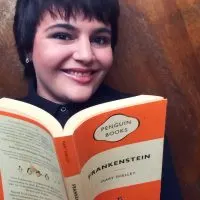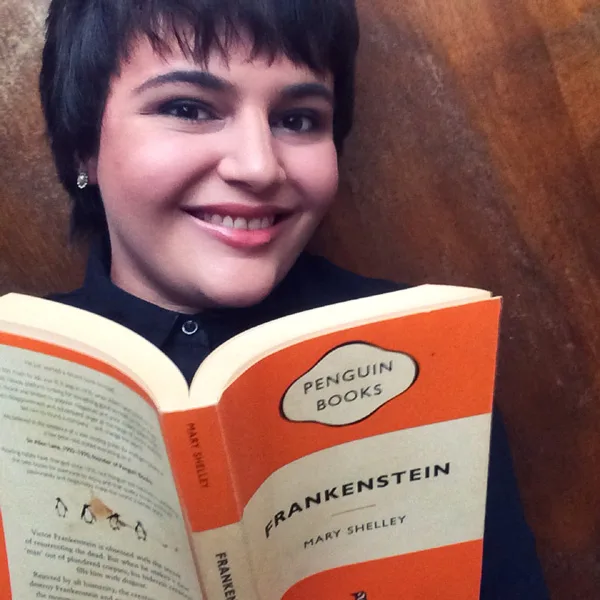 Sheree (pronouns: she/her) is a writer and book reviewer living on the land of the Gadigal people of the Eora nation (known as Sydney, Australia). She has been reviewing books on her blog, Keeping Up With The Penguins, since 2017. She reads books of all kinds and shares her thoughts on them all across the internet.