What are our most anticipated August 2020 book releases? August's new and upcoming books are filled with historical and WW2 fiction. We've read beautiful books that have transported us across the world and other new books releasing in August 2020 that have fallen flat. See what books we think you should add to your new release calendar.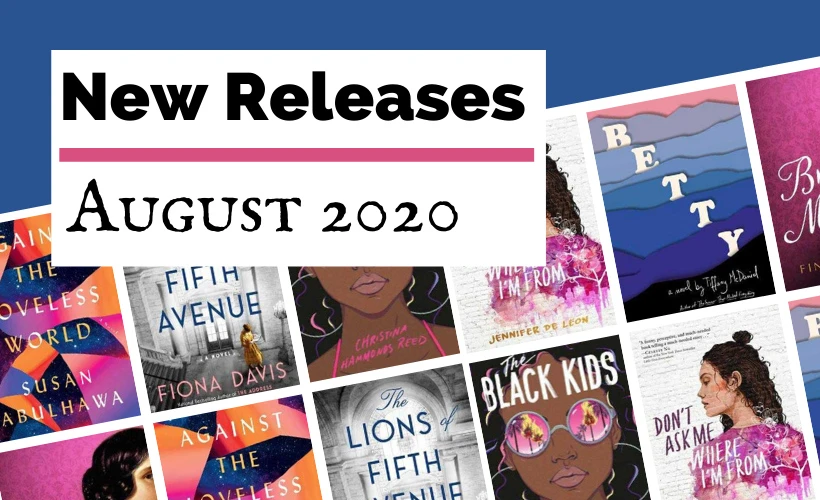 The other day, I was telling a friend, "Next year in 2020 I will…" Yup… Did 2020 even happen, guys?! With that said, this summer is flying by, and it's already time for the August 2020 book releases.
I'm not going to lie, either, I was just talking with Rachael over at Booklist Queen, and we are both much more excited for September's new books. There are so many.
The books releasing this August 2020, for me, were just OK. Like lukewarm. Maybe I didn't pick well, which is why I have a much larger section this month incorporating my most anticipated August 2020 book releases that I'm hoping to read. Below, also find 4 upcoming August releases that I read with reviews.
If you are in a pinch, my top two August 2020 book releases include, In The Realm Of Ash and Sorrow (magical WW2 historical fiction set in Japan) and The Lions Of Fifth Avenue (historical fiction set at the New York Public Library).
Are you ready for August's newest books? Let's get started!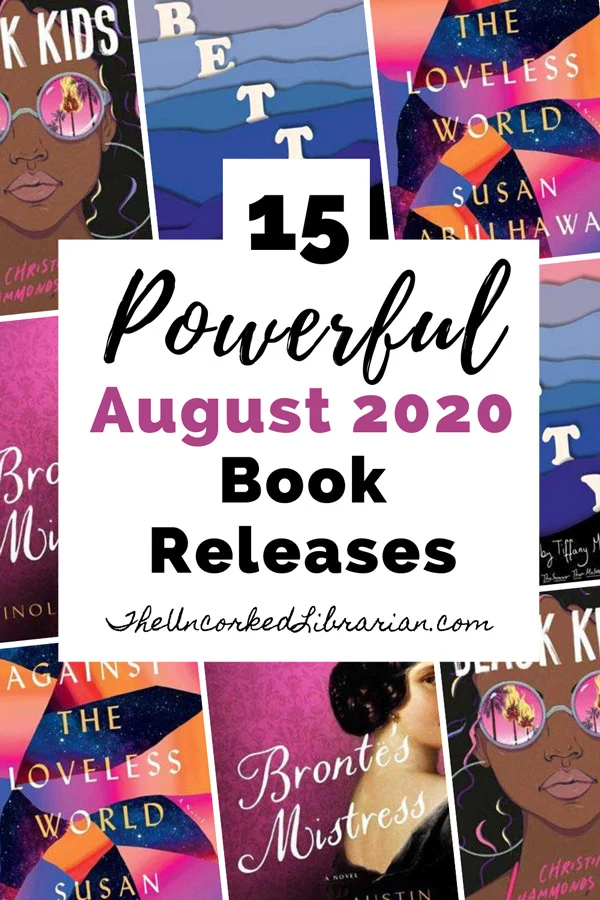 August 2020 Book Releases We've Read
*Books marked with an asterisk are upcoming August 2020 book releases and ARCs that we requested in exchange for a fair and honest review or were freely gifted/offered by the author or publisher. Please know that dates of publication are subject to change.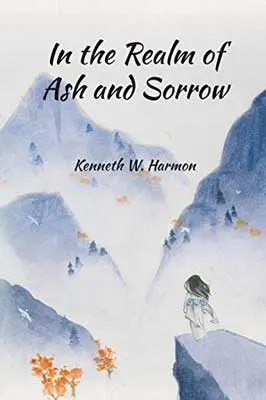 World War 2 Historical Fiction | Book Set In Japan
August 1, 2020*
One of TUL's most anticipated August 2020 book releases about World War 2, don't miss In The Realm Of Ash And Sorrow by Kenneth Harmon. An indie title, head to Japan right before the bombing of Hiroshima in a story about redemption, forgiveness, and cultural understanding. This new release is also perfect for readers who love more lyrical novels filled with atmospheric intensity at a slower pace.
Micah Lund dies as his bombing plane crashes in Hiroshima. His spirit cannot move on, and it's time that he learns about the 'enemy' that he's been bombing. Through a Japanese family and other ghostly friends, Micah comes to understand his misgivings and own innate racism. Whereas he once wanted all of the Japanese residents to die for killing his brother during the war, he soon comes to love one of its mortal residents.
One of the most beautiful and poignant books I've read this 2020, the supernatural component adds an almost magical realism quality to the novel without overshadowing the hardships of war, including starvation and death. Micah's transformative journey is powerful and one that everyone can learn from.
As someone who loves writing about diverse books to inspire travel, you'll love the history and tour through Japan. In The Realm Of Ash And Sorrow is a slower-paced novel. Amazon | Goodreads | Book Information→
---
Join The Uncorked Reading Challenge Today
---
Travel around the world with the Uncorked Reading Challenge. Get the best book and movie recs straight to your inbox. Sign Up Now.
---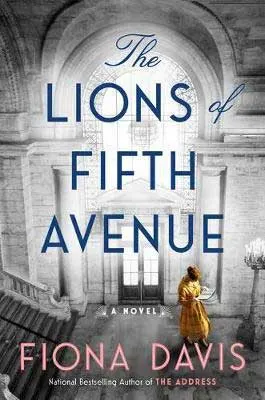 Books Set In NYC | Books About Libraries | Literary Fiction | Historical Mystery
August 4, 2020*
If you love libraries, literature, and feminism, don't miss The Lions Of Fifth Avenue, one of my favorite historical fiction August 2020 book releases.
In 1913, Laura Lyons and her husband live in the New York Public Library superintendent's apartment.
Although Laura has a beautiful family, she wants so much more for her life. She joins a radical women's rights club and begins studying for a journalism degree.
As another strong woman seems to knock Laura off her current course (and feet), the NYPL's most valuable books start disappearing. Is her family responsible?
With intricate and alternating timelines, in 1993, readers also meet Laura's granddaughter, Sadie.
As rare materials once again go missing from the NYPL, Sadie must explore her family's mysterious past to save her job while overcoming her own self-imposed spinsterhood. Can Sadie learn from the past?
The Lions Of Fifth Avenue is an evocative historical mystery filled with gorgeously strong and unique women.
Of course, I am biased with all of the lit love, and I enjoyed being transported to New York in both the early and late 1900s.
Thrilling, enraging, and full of passion, I think you'll cheer for these women who desire independence and want to leave their mark on the world.
Plus, who can resist a story about books? Amazon | Goodreads | Book Information→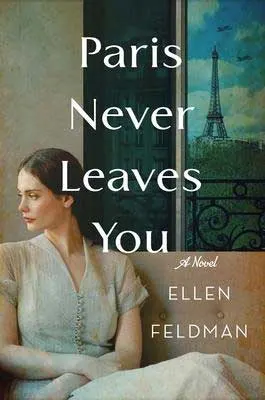 World War 2 Historical Fiction | Book Set In NYC and Paris
August 4, 2020*
One of my most anticipated WW2 August 2020 book releases, Paris Never Leaves You left me a bit underwhelmed. The setting of a Paris bookshop is what appealed to me the most. I will say that as this World War 2 novel progressed, I fell more into the story, emotions, and publishing world.
Charlotte works for a publishing company in NYC that is sponsoring her as a Jewish refugee. She is desperately trying to rebuild her life after the war. With a husband killed during battle and a daughter who wants to learn more about her past, Charlotte finds herself unable to confront as well move on from what happened to her at the Paris bookshop. Not much of a spoiler: Charlotte falls in love with a German soldier.
A WW2 story about identity, love, and self-loathing, I appreciate the discussion of redemption and portrayal of moral conflict as well as utter hardships and terror during WW2. Feldman emphasizes survivor guilt. Unevenly written, though, the alternating storylines just didn't flow here — and they could have. I did not expect so much romance, and I'm just not sure everything came together for me. Amazon | Goodreads | Book Information→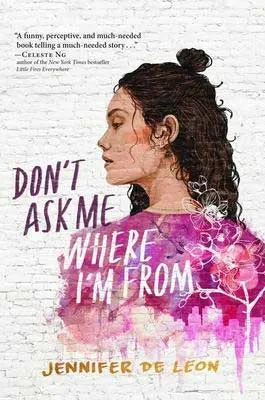 Multicultural YA | Racism & Prejudice | Immigration | Book Set In Boston, MA
August 18, 2020*
I had high expectations for Don't Ask Me Where I'm From by Jennifer De Leon. Lacking quality writing, I appreciate the important and essential topics covered here. This is one of those August 2020 book releases that had so much potential that just fell flat in storytelling ability.
Before leaving, Liliana's father signs her up for METCO, a desegregation school program, sending her from a failing inner-city school to a predominately white, well-performing school in Westburg, MA. As a half-Guatemalan and half-Salvadorian, Liliana isn't sure she fits in with her new friends. The school exhibits endless systematic racism.
To make matters worse, Liliana learns that her father didn't actually abandon her. He's been deported back to Guatemala and is trying to return by illegally entering the country.
A relevant title about immigration and racism, I champion the Latinx perspective and representation from Central American countries that are underrepresented in the YA canon. Unfortunately, I don't think De Leon did the topic justice or fully developed any part of the novel. I have seen such stellar reviews, though. Amazon | Goodreads | Book Information→
Most Anticipated August 2020 Book Releases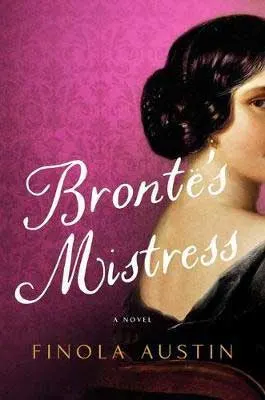 Biographical Fiction | Literary Historical Fiction | Book Set In England
August 4, 2020
One of the August 2020 book releases that I've been eyeing all summer is Brontë's Mistress. Set in 1843 in Yorkshire, if you like literary fiction and the Brontës, this one sounds perfect. Lydia Robinson is suffering from countless losses and a bad marriage. Her life is about to change when the Brontë family enters the scene. Find scandal and passion in this story about Branwell Brontë. Amazon | Goodreads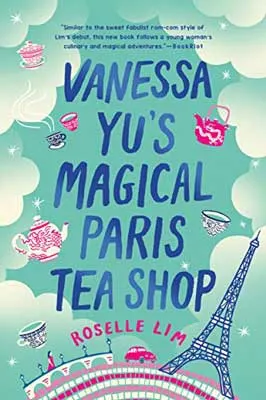 Multicultural Rom-Com | Book Set In Paris
August 4, 2020
One of the August 2020 book releases that landed in my inbox notifications, Vanessa Yu's Magical Paris Tea Shop looks and sounds cute AF. Vanessa is able to see people's futures in tea leaves. When she suddenly foreshadows her own tragic death, though, she is sparked into action. Hopping a flight to Paris, Vanessa works at an antique market where she hopes to help her aunt's love life while also embracing her abilities. Amazon | Goodreads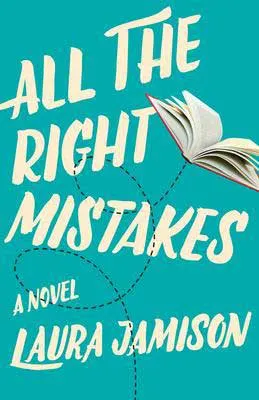 Women's Friendship Fiction
August 4, 2020
When the publisher messaged me about All The Right Mistakes, I knew that I had to add this one to my August 2020 book releases TBR pile. I once dated a guy at Dartmouth…makes total sense, right?! Receiving extremely high Goodreads reviews, five Dartmouth College friends are all turning 40. When the most successful of the friends ends up writing a women's advice and 'tell-all' novel pulling from the others' mistakes, they begin to wonder what "success" really looks like. As someone getting closer to 40, I've read that All The Right Mistakes appeals to, well, ME. I've heard over and over again that it's quick and devour-worthy read, too. Amazon | Goodreads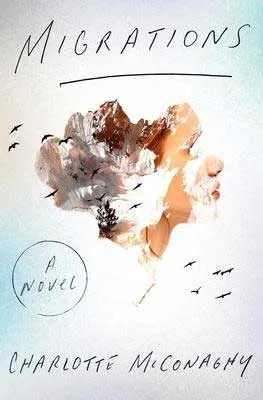 Adventure Fiction | Book Set In Greenland
August 4, 2020
One of the August 2020 book releases that I keep seeing everyone talk about is Migrations by Charlotte McConaghy. Migrations is also one of 2020's most highly anticipated books according to Library Journal, Elle, and Vogue, just to name a few. Marketed for readers who enjoyed Flight Behavior, Franny Stone arrives in Greenland hoping to follow the Arctic terns on their final migration. Boarding the Saghani, her shipmates soon learn that Franny has a much darker past than they realized. Amazon | Goodreads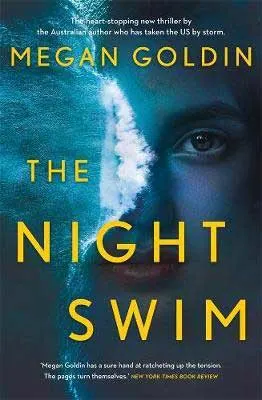 Psychological Thriller | Book Set In North Carolina
August 4, 2020
One of the most thrilling sounding books releasing August 2020 includes Megan Goldin's The Night Swim. A psychological thriller–truly my new favorite genre during this pandemic–follow Rachel Krall, a true crime podcaster responsible for freeing an innocent man. Recruited into a trial as well as a mysterious disappearance, Rachel finds herself caught up in the explosive drama. Amazon | Goodreads | Book Information→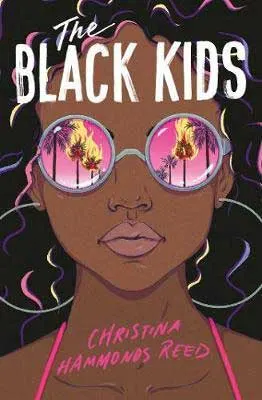 YA Historical Fiction | Book Set In Los Angeles, CA
August 4, 2020
One of my most anticipated YA August 2020 book releases, I'm hoping to sneak in a copy of The Black Kids. Set in LA in 1992 when four police officers brutally beat Rodney King, Ashley watches her life change as a young, Black teenager. Amazon | Goodreads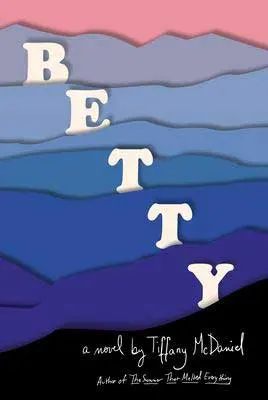 Coming Of Age | Book Set In Ohio & Appalachians
August 18, 2020
Betty Carpenter was born to a white mother and a Cherokee father in the 1950's. They live in rural Ohio in a town that is both beautiful but also stricken with poverty and violence. Betty escapes through her writing, uncovering a dark past. Amazon | Goodreads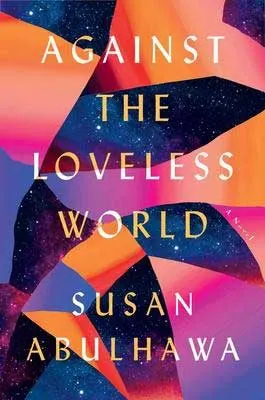 Political & Literary Fiction | Book Set Across The Middle East
August 25, 2020
Born in Kuwait to Palestinian refugees, Nahr dreamed of a future with kids, a husband, and opening her own business. However, she currently finds herself sitting in prison and reflecting on how she got here. When the U.S. invades Iraq, like her parents, she becomes a refugee seeking shelter in Jordan and then Palestine under Israeli occupation. As someone who does not know a lot about Middle Eastern history, Against The Loveless World is most appealing for its political and cultural history and feminist vibes. I imagine this one being one of the more slow burn August 2020 book releases on our reading list. I'm hoping to snag a copy. Amazon | Goodreads
August 2020 Book Releases For Series
Many of the books releasing August 2020 are part of popular series. A few to lookout for include:
The Silent Wife by Karen Slaughter (Will Trent #10)
Bookish & The Beast by Ashley Poston (Once Upon A Con Book 3)
Midnight Sun by Stephanie Meyer (Twilight Book 5)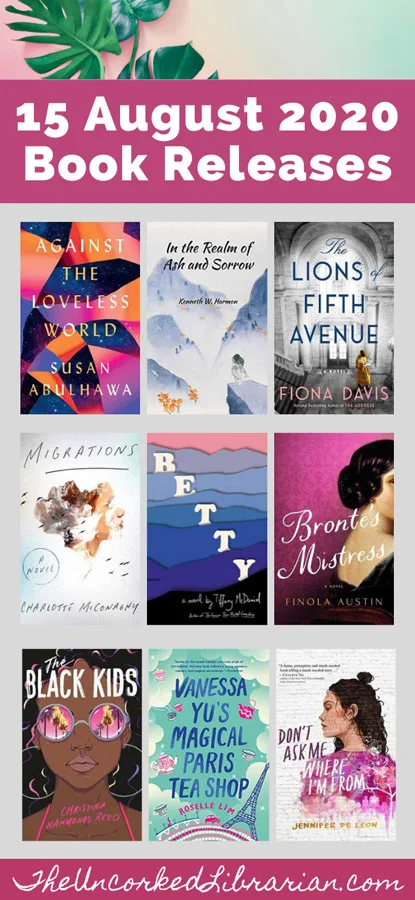 Which of these August 2020 Book Releases are you most looking forward to?
What upcoming August 2020 book releases are you most excited to read? Which book releases will you skip? Are you checking out a few that we missed? What does your August and summer reading list look like this 2020?
Where To Head Next:
15 Best September 2020 Book Releases
New July 2020 Book Releases
Summer 2020's Most Anticipated New Books
What's New In Historical Fiction Summer 2020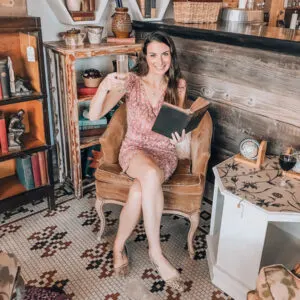 Christine (she/her) is the owner, lead editor, and tipsy book sommelier of The Uncorked Librarian LLC, an online literary publication showcasing books and movies to inspire travel and home to the famed Uncorked Reading Challenge.
With a BA in English & History from Smith College, an MLIS from USF-Tampa, and a U.S. Fulbright Fellowship in Christine's back pocket, there isn't a bookstore, library, or winery that can hide from her. Christine loves brewery yoga, adopting all of the kitties, and a glass of oaked Chardonnay. Charcuterie is her favorite food group.