7 Book Affiliate Programs: Affiliate Marketing For Book Bloggers 101
Are you wondering how to make money book blogging? Check out our 7 favorite book affiliate programs and learn more about affiliate marketing for book bloggers.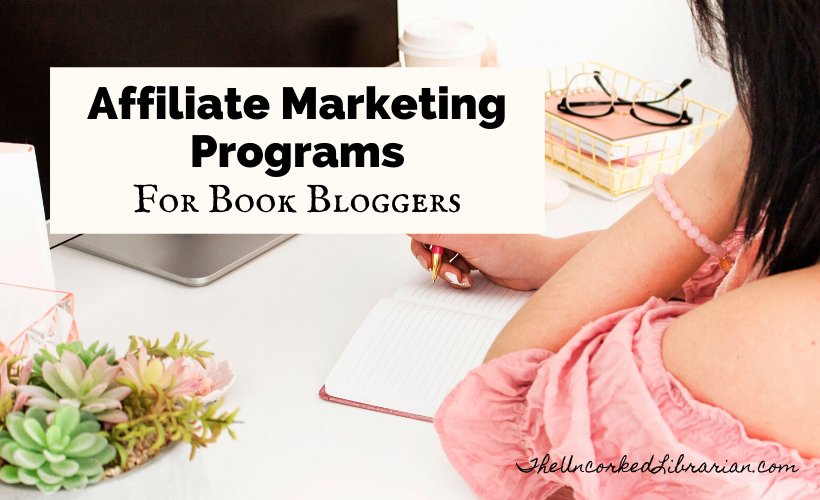 As you know, I am an advocate for living a life of fulfillment and happiness. A life that I am excited to wake up to, am passionate about, and love. For me, this life is about book blogging: helping other bloggers, allowing readers to discover new books, and sharing diverse reads to inspire travel. I want my busy audience to read more and read better.
Growing up, making money book blogging and turning my passions into a remote career seemed impossible. Plus, I was a public librarian with a steady salary. How could anyone make money book blogging?
Through book affiliate programs, that's how!
How Do You Make Money Book Blogging?
Within the past few years, I began learning and studying successful bloggers who make anywhere from $10,000-$150,000 a year. Many of these bloggers, freelancers, and digital nomads offer digital courses, sell products and ebooks, have Mediavine ads, utilize affiliate marketing, and secure income through sponsored work.
Affiliate marketing for book bloggers is one of the easiest ways to initially monetize a site along with ads. You can start right away and dip your toes into the cool water of a side hustle or full-time gig.
It's a lot to learn, though. Right?! At times, the overload of information is overwhelming. Where do you even begin, and how do you find the best book affiliate programs? How do you join these programs and implement them on your site? Are there rules?
This Book Bloggers' Affiliate Marketing 101 guide will be a down and dirty version of affiliate marketing programs, specifically for book bloggers and book reviewers. Authors can use it, too!
I hope that you find one or two new book affiliate programs and better understand how to incorporate affiliate links into your blog posts. I'll also briefly discuss disclosing links properly and nofollows–MUSTS for book affiliate links that not all newbies know about.
Let's get started!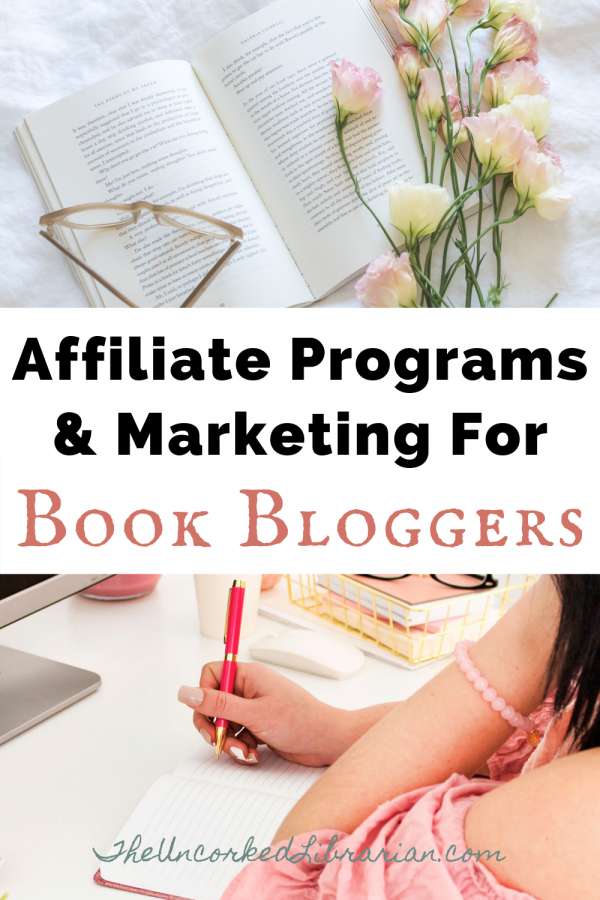 What Does Affiliate Marketing For Book Bloggers Mean & Look Like?
Affiliate marketing is when a retailer like Amazon or Barnes and Noble pays a commission to an external site–like The Uncorked Librarian or your book blog–for sales made on your website.
For example, when I create a book list, I write about the book, upload a picture, and include "buy links" to Amazon. You could also include links for IndieBound, Book Depository, and Barnes and Noble, just to name a few.
Readers who are interested in buying the novel just have to click on the link, and they will be taken to that specific product page. If the reader makes a purchase, I receive a percentage of that sale. Every month, Amazon pays me my commission. Easy peasy!
Here's an example of how I use affiliate links as a book blogger: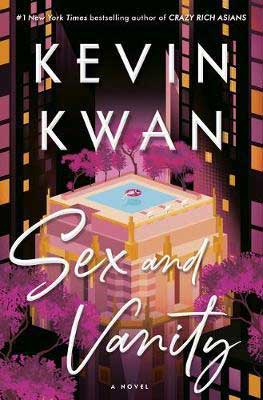 Multicultural Romance | Women's Fiction | Book Set In Italy & NY
June 30, 2020*
Lucie Churchill is in Capri for a wedding when she meets George Zao. Although she doesn't understand him, his mother offers to trade rooms. Somehow she finds herself kissing him in the Italian ruins… Years later, they meet again, but Lucie is engaged to someone else. As much as Lucie denies her feelings for George, she cannot stay away. Amazon | Goodreads
Both the title of the book and the word "Amazon" link to Sex and Vanity's product page on Amazon. Amazon is one of the book affiliate programs that is not just solely for books. And yes, I earn a commission for almost anything bought via Amazon.
Insider Tip: I find that using product affiliate links versus banners and ads perform better.
P.S. When you utilize affiliate marketing as a book blogger, you have to consider paying taxes (over $400ish in the U.S) and remember proper disclosures. More to come on that later…
You Can Also Take An Affiliate Marketing Course
If you are finding this information overwhelming already, I definitely recommended taking one of my favorite blogger's Affiliate Marketing courses.
Cate, from Sweet and Simple Life, will teach you everything you need to know about affiliate marketing. She goes deeper into programs with videos and gives you secrets to success. I've taken two of her courses, including Becoming A Blogger.
Cate is also giving my blog readers 40% off her courses. Just use TUL's special code UNCORKED40 here (make sure to click the little Promo link). This discount code works for her blogging and Pinterest course, too.
OK, so what are some of the book affiliate programs that I've used, recommend, or know other book bloggers love?!
Here we go!
7 Affiliate Marketing Programs For Book Bloggers
These are 7 book affiliate programs to help you make money book blogging. Please know that these are not all of them and new ones pop up all of the time. If you want to work with a specific company and you cannot find an affiliate program, it never hurts to reach out or even pitch your business proposal to them.
1. Amazon
Amazon is where I first started monetizing my book blog. Signing up for the Amazon Affiliate Program takes mere minutes. They have a variety of banners, product links, and promotions that are easy to integrate into your site.
One affiliate feature that is perfect for book blogger affiliate links includes Amazon's Native Shopping Ads (these are already nofollow links, too–more to come on that). Here, I created a quick "Books Set In Italy" list/ad:
Amazon makes cutting and pasting affiliate links easier than any other program I've used. You can quickly track your income report. How much commission you make is based on what type of product you sell, and what promotions they are running.
Even if you don't sell the exact item that you are promoting, Amazon retains cookies for at least a day and counts any other sales within that period. THAT'S A HUGE BONUS. Amazon is versatile and popular, and they have a plethora of products.
Must-Knows With Their Affiliate Program:
You must make a specific number of sales within a designated time period for official Amazon Affiliate approval. If you fail to make those sales, you can apply again, but you can no longer earn money from old links. You would have to change them out.

Amazon is strict about who uses your links. They monitor for friends and family—and will not count any IP addresses that look like yours or someone who knows you. They may also check page engagement times: If other bloggers are helping you out, the sales with immediate link clicks and purchasing of unrelated items within seconds may get flagged.

At this time, you also cannot directly post Amazon affiliate links in newsletters or some social media platforms like Pinterest. Links must be embedded into a relevant post. I highly suggest reading their terms and conditions before starting. Even pro bloggers have gotten kicked out years later for breaking a rule.

Payout starts at $100 for checks. Just an FYI. I do direct deposit.
Sign up for the Amazon Affiliate Program.
2. ShareASale
ShareASale is another popular affiliate marketing program for book bloggers (and all niche bloggers). A part of Awin–that's up next–ShareASale is currently operating independently. Many book affiliate program lists leave off Share-A-Sale, but ShareASale has SO many hidden gems.
Unlike Amazon, you apply for companies that you wish to promote products for. Each company approves or denies you. If you get denied for one, you have hundreds of others to choose from.
Etsy (U.S.), Dollar Tree, and Wayfair are just a few companies tied to ShareASale. These affiliate programs are good for book bloggers if you blog about bookshelves, home library design, and book gifts–not just physical books.
I also use ShareASale for 'how to book blog' posts. I am an affiliate for the popular Pinterest scheduler-Tailwind, my pretty blog theme-Restored316, and grammar editor-Grammarly.
The minimum payout is $50 monthly once you start making sales. I won't lie, either: ShareASale is one of the harder book affiliate programs to learn and get used to. Once you do, it's pretty fast!
Join the ShareASale Affiliate Marketing Program.
3. Awin
Awin.com is actually a UK based affiliate program with some of the cutest stationery companies I have ever seen. Think gift guides, again, y'all.
Awin boosts of Etsy for non-US users, and like ShareASale, links to a variety of programs and companies that you apply to on an individual basis. For book affiliate programs, I use Amazon, Awin, and ShareASale the most.
Somewhat of a pain but to show good faith, when you apply for Awin, you have to pay $5 upfront. You immediately get this back upon finishing your application and approval. Additionally, you need to upload your own W-9 from the IRS website.
You are responsible for reading each program's rules to see where you are allowed to post your links. Unlike Amazon, some programs will let you post direct affiliate links anywhere you wish.
Here's one example of how I use Etsy via Awin for gift guides:
Join the Awin Affiliate Program: Awin.com
4. CJ Affiliates
CJ Affiliates is formerly Commission Junction. Like many other affiliate programs, CJ Junction offers a variety of businesses to apply for and choose from like Trip Advisor and Barnes and Noble.
One of the largest networks, they payout monthly. You must make a sale within 6 months or they boot you out of the program.
CJ Affiliates has a deep link generator plugin for your Internet browser (kind of like the Pinterest Pin or TW scheduler). Affiliate users can quickly head over to Barnes and Noble, find the book they want to pair with a review, and instantly generate an affiliate deep-link to drop in a post.
You can join CJ Affiliates here.
5. Book Depository
Book Depository offers millions of books from all over the world, including titles from indie authors and publishers. They also provide free delivery to over 100 countries. With over 19 million titles, you cannot go wrong.
Joining their affiliate network is free, affiliates earn 5% on all sales, and there are monthly payouts. They show your earnings in the pound but will convert your sales to dollars when they payout. You can also join them via Awin, which might be easier if you want to consolidate. I used to use Book Depository separately but now have them connected via Awin.
Sign up for Book Depository.
6. IndieBound
Although I have cut back on my book affiliates–I had too many–I used to use IndieBound. IndieBound works with independent sellers and bookstores. They launched in 2008 by the American Booksellers Association.
IndieBound, honestly, was the least productive book affiliate program for me, but I loved the indie aspect.
Join the IndieBound Affiliate Program.
7. BookShop
BookShop has recently entered my book affiliate program radar, but I haven't sign-up yet. However, I do know a ton of book bloggers who are enjoying BookShop and see it recommended in my Mediavine group.
BookShop promises book bloggers 10% commission. They are all about supporting local and independent bookstores. Uniquely, you can curate book lists in your affiliate account–think back to my Books Set In Italy example–that encourages your readers to easily make more purchases from a book list.
Please note that, currently, BookShop is a US-only program. Sign-up for the BookShop Affiliate Program.
Additional Book Affiliate Programs For Book Reviewers & Book Bloggers:
Skimlinks
AudiobooksNow
BooksAMillion
AbeBooks
eBooks.com
What You Need To Know About Using Book Affiliate Programs Legally & Ethically
One of the things that no one told me about book blogger affiliate marketing was how to use affiliate links ethically and legally. I'm talking properly disclosing that you are using affiliate links, nofollow links, and paying taxes on earned income.
I am not a professional lawyer or *anything* so please take the following information as non-professional recommendations and do your own due diligence/research, too.
3 Musts With Book Blogging Affiliate Marketing:
1. You Must Disclose Affiliate Links At The Beginning Of Your Post
Far too often, you will see bloggers post affiliate links and disclose at the end of a post. Before those affiliate links appear, you must tell readers that you are earning a commission from purchases. There are FTC guidelines that you should review before using affiliate links and doing sponsored work. This applies to IG, too.
This is my disclosure statement located immediately under my blog title:
This post may contain affiliate links for products and services I recommend. If you make a purchase through these links, at no additional cost to you, I will earn a small commission. Read the full disclosure here.
Please note that Amazon has its own rules and statement elsewhere.
2. All Affiliate Links Should Be Marked As Nofollow Or Sponsored
I learned this later in the game and felt like an idiot. Google will penalize you if they discover you are promoting affiliate links and sponsored products/trips without alerting their crawlers and readers. Any affiliate link must be designated as such. What and how?
I'm not going to over-explain this one. Just make sure that in the HTML code for your actual affiliate link, you type: rel="nofollow". You have to manually input this after the line that reads: target="_blank". Don't use a plugin…when the plugin dies, so do your nofollow links. If you use Gutenberg, they just added slider tabs for sponsored and nofollow too.
3. If You Earn Over A Particular Threshold, You Have To Claim That Money On Taxes
In the U.S., if you earn over $400 from your book blog, you are no longer a 'hobby blogger' in the eyes of the government. You want to research how to pay taxes.
Since I am considered self-employed via my book blog, I make quarterly payments directly to the IRS. Y'all, I suck at taxes, currently use Turbo Tax, and will most likely higher an account one day. But still, I pay taxes on my blog.
You can read more about self-employment taxes and why I registered my blog as an LLC here→
A Note About Self-Hosting For Affiliate Marketing
Back when I created my hobby blog for The Uncorked Librarian, I used wordpress[dot]com. I bought a pretty theme, and I paid for the cheapest hosting plan. The .Com version of WP will not let you fully utilize affiliate marketing. You will find limitations to what types of ads you can create.
For that reason alone, I switched to self-hosting through SiteGround and wordpress[dot]org. I've been with SiteGround for years and love them. You have more control over your site for placing ads and affiliate links and adding plugins. SEO will be easier and better, you can pick any blog theme, and your site will run faster to make Google happy.
SiteGround is also affordable with 24/7 customer service via their online chat. Upgrade to SiteGround today here. I look at SiteGround as an investment, and my affiliate marketing sales pay for the cost of hosting.
Are You Ready To Make Affiliate Income Book Blogging?
Although this is the short and condensed version for how to make money blogging via affiliate marketing for book bloggers, I hope these book affiliate programs and tips get you started as a new or even more experienced blogger.
I went for almost a year without adding affiliate links to my book reviews. I feel like a schmuck. Even with just Amazon alone, I could have been earning passive income. Adding links takes seconds.
What Questions Do You Have About Book Blogger Affiliate Programs?
Do you have any questions? What other ways do you hope to grow your book blogging business?
I'd also love to know what favorite companies you use on each of these larger affiliate program platforms. Please let me know in the comments.
You May Also Find These Other Book Blogging Posts Helpful:
Blogging About Books: All You Need To Know About Starting A Book Blog
Bookstagram 101: How To Create A Killer Bookstagram
Our Favorite & Most Recommended Blogging Resources
70 Engaging Book Blog Post Ideas
Photoshop 101 For Book Bloggers
If Your Goal Is To Make Money Blogging, Don't Miss:
Why Register Your New Blog As An LLC
How To Increase Your Blog Traffic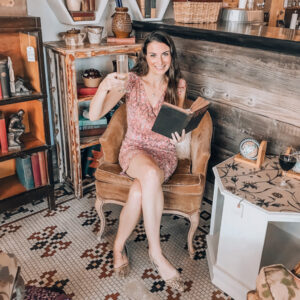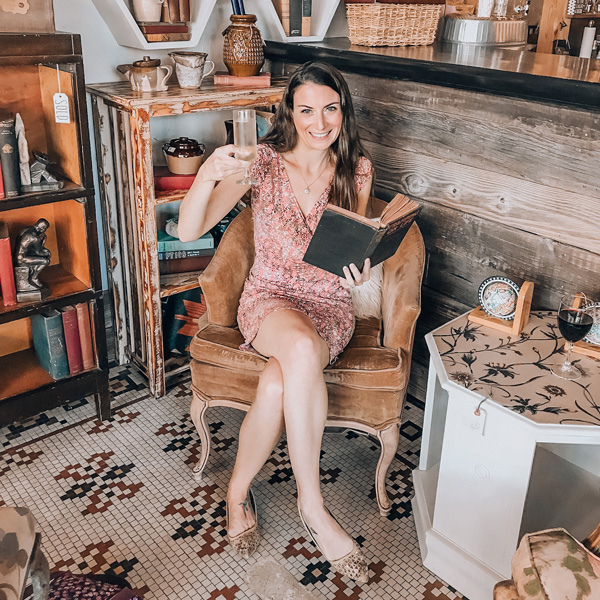 Christine (she/her) is the owner, lead editor, and tipsy book sommelier of The Uncorked Librarian LLC, an online literary publication showcasing books and movies to inspire travel and home to the famed Uncorked Reading Challenge.
With a BA in English & History from Smith College, an MLIS from USF-Tampa, and a U.S. Fulbright Fellowship in Christine's back pocket, there isn't a bookstore, library, or winery that can hide from her. Christine loves brewery yoga, adopting all of the kitties, and a glass of oaked Chardonnay. Charcuterie is her favorite food group.