Photoshop Tutorial For Book Blogging
Many book bloggers review digital copies of books. Check out this Photoshop tutorial for book blogging to learn how to create a clear bookstagram picture on your eReader.
---
Pin
Not all book bloggers and bookstagrammers are pro photographers. I should know. Some days, my pictures rock.  Call it a small miracle.  Other days, they just suck the last wine drop dry.  I can write, entertain…and drink wine. Unfortunately, while I own a stellar Canon, I am not the best picture taker or photo editor.
Even worse, imagine writing a strong book review and having a cloudy #bookstagram picture for Instagram and Pinterest. Many book bloggers review digital copies of books, and taking a clear picture of that eReader with the book cover is a b*tch.
AmIRight? Raise that hand in the air like you just don't care. 
BUT YOU DO!
While I am not a pro at Photoshop, many readers have asked how I personally take #bookstagram pictures of ebooks without weird reflections, grainy covers (not on purpose), and just hot messes laid out on my iPad. This Photoshop tutorial for book blogging is how I transform my digital books into little IG masterpieces.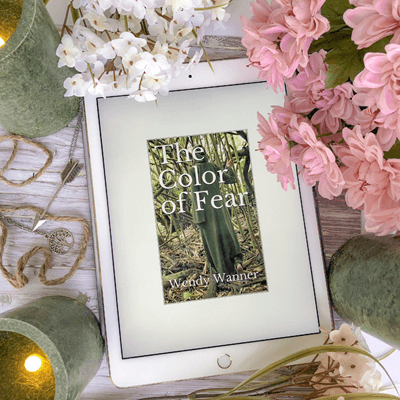 Pin
A Small Warning:
I will not even pretend to be a Photoshop expert. A year in, I am still learning the beginner tricks I need to succeed. I watch endless tutorials, read blogs, and play around.
This post is meant for beginner and intermediate users and bloggers looking for a quick fix for taking pictures of their eReaders and digital books.
The techniques here work for other types of bloggers too.  Just know that there are always multiple ways to play around on Photoshop and edit. This free post is not meant to be the Photoshop Bible. I'm merely sharing my less than 10-minute edits to superimpose a book cover over an eReader, which for me is an iPad.  This process works well for me, and I hope you find a few takeaways.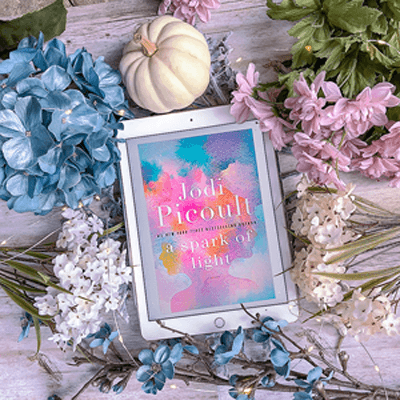 Pin
Copyright With Book Covers:
Second, copyright is a tricky beast with book covers. You should always seek permission for cover use from publishers, agents, and/or authors if you start playing around with or use book covers, filters, and/or their images in general.  My understanding is that fair use applies with book covers for reviews, but also within reason.
Will most authors and publishers mind?  Probably not. Free publicity, good or bad, is publicity. If you accidentally violate, offend, or use an image that someone claims you didn't have the right to use, they might just ask you to take down the post.  Do it. 
Technically, you can get sued, especially if you monetize your blog; this appears rare in the book blogging world.
P.S. None of this is legal advice, and of course, you should seek professional services if you are concerned or unsure.  Rule of thumb: get permission.
Having clauses in your Book Review Policy help protect you too, and I am an LLC to separate my business from my wine fund.
For the two book covers used in this post, I would personally like to thank indie authors Jennifer Ann Shore and D C Wright-Hammer for permission to use their covers in a respectful and appropriate manner. Scroll to the bottom to learn more about their stellar titles and work(s).
I am fortunate to have such supportive authors as a part of The Uncorked Librarian book community.

Photoshop Tutorial For Book Blogging: Superimposing A Book Cover Over An eReader
 A Few Photoshop Logistics:
In order to use this tutorial, you will need to have Photoshop CC.  As a smaller blogger, I invested in the Adobe Creative Cloud plan for individuals starting at $9.99 a month.  Super cheap, right?  With this plan I get:
Lightroom CC
Lightroom Classic CC
Photoshop CC
20GB of cloud storage
I use Lightroom and Photoshop EVERY SINGLE DAY for Pinterest, Instagram, Twitter, and my blog images.  At the very minimum,  Adobe programs are easy to use for color filtering, resizing, and editing your pictures.  What pro editors do with these programs blows my mind.  Do you ever wonder how those influencers on Instagram make beautiful, consistent themes?  These programs are exactly how IGers achieve uniformity and professional looking shots.  Check out . Plus, scan over Adobe Spark for a new way to make Pinterest covers.
Although you can edit with apps, I prefer a desktop computer.  This tutorial and its screenshots are from my MacBook Air.  You can still follow along with your PC.
If you have trouble following my directions and screenshots, drop me a quick comment or message. As I learned more about Photoshop, articles gave me ideas. Don't be afraid to play.
A Step-By-Step Guide For Superimposing Book Covers on Your eReader
OK, so an author/publisher/agent sent you their book cover for use in your blog and social media accounts. Check!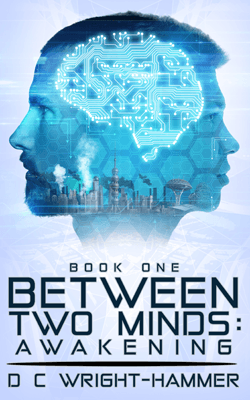 Pin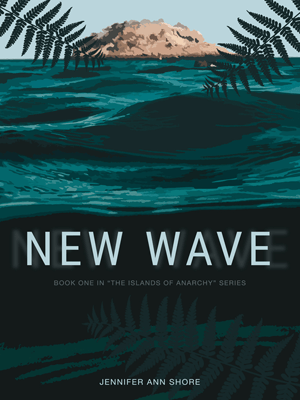 Pin
You took your usual #bookstagram shots with your eReader. Check! If you need more tips and tricks, check out these articles on how to start a Bookstagram and why start a book blog.
Now, you are unhappy with the blurry screen image in your #bookstagram shot.  Check! CHECK! Sigh.
TUL To The Rescue:
Below are my initial #bookstagram images.  I am going to use two different books and #bookstagrams for this tutorial.
The first picture shows you how to work with an easy blank canvas.
The second eReader picture has some flowers over the edge of the screen.
P.S. I chose to leave off the digital ebook covers to make this tutorial less confusing and to show what you can do with a blank eReader screen.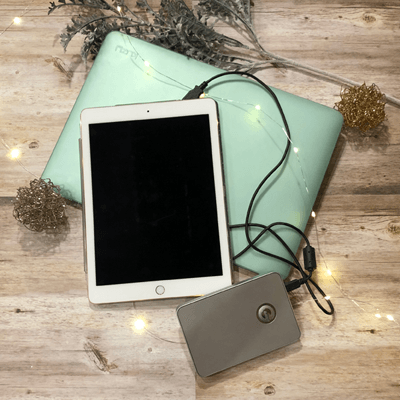 Pin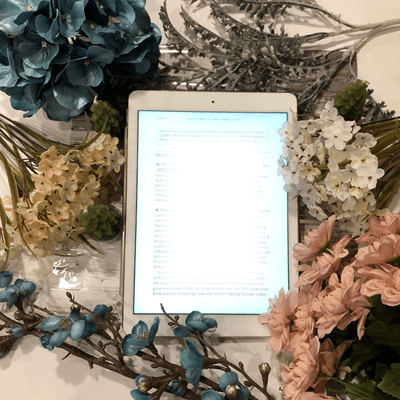 Pin
Step 1: Open Photoshop CC (I am using a 2018 version) and open your book cover and #bookstagram files.
Open Photoshop.  You got this! Click File > Open.  Select your #bookstagram shot and the book cover.  You want both files open at the same time.
Step 2: Arrange your #bookstagram picture and book cover so that you can see both of them at the same time.
I like to see the images that I am working with next to each other instead of constantly switching windows.  To see all images select Window > Arrange > Float in Window. Move your windows side by side.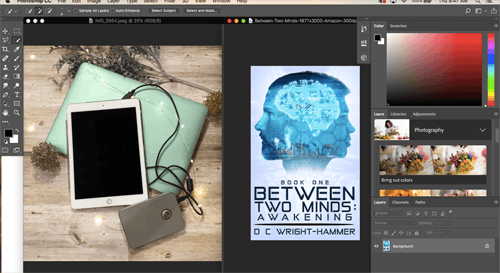 Step 3: Use the Quick Selection Tool to select the area you want to be filled in on your eReader.
If your object/eReader/iPad is perfectly square/has straight edges, you may also use the Polygonal Lasso Tool located at the left of the Quick Selection Tool.
Using your tool of choice, select and outline the area that you want to paste your book cover into and hit Enter.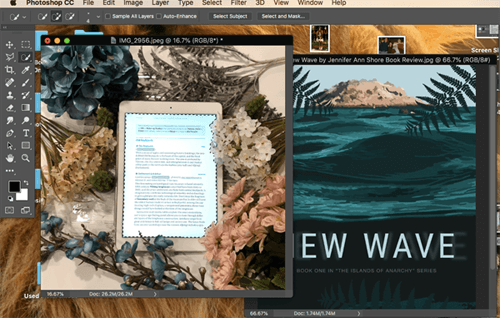 Pin

Step 4: Copy the second image to your clipboard (the book cover)
Click on the top of the book cover file.  Use the keyboard shortcuts to Select All: Command+A (Mac) or Ctrl+A (PC).  This command will place a dotted line box around your book cover.
Then, use the keyboard shortcuts to Copy: Command+C (Mac) or Ctrl+C (PC). This action copies your book cover to the clipboard. Your book cover should look like this: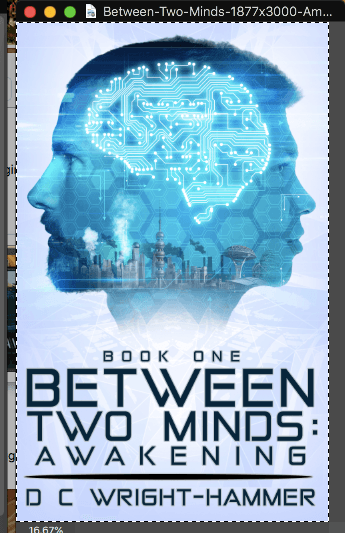 Pin

Step 5: Click back on your #bookstagram picture and paste the book cover into the eReader
Once your book cover is selected and copied, click back on your #bookstagram file.  Select File > Edit > Paste Special > Paste Into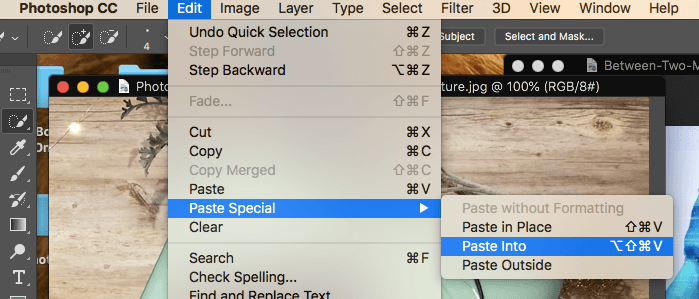 Pin
Step 6: Resize the image with Free Transform (it may paste funky)
Free Transform is located under Edit. You can also use the keyboard shortcuts Command+T (Mac) or Ctrl+T (PC)
When moving around your image, hold the shift key to maintain the picture's original proportions.  You might need to tweak the cover to fit, though.  Hit Enter when you are ready to set your image in place.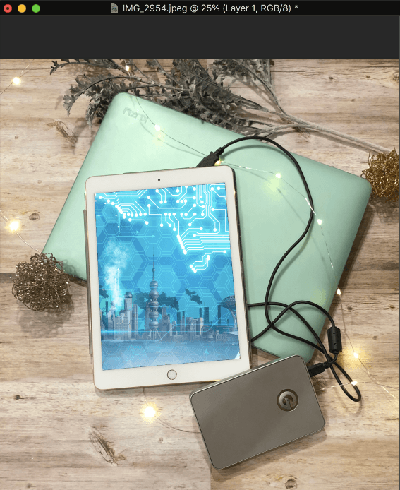 Step 7: Play around with the shadows (Optional)
This step is not a must.  However, I like to play around with my images and make them more natural.
On the bottom right of Photoshop, look for the tab that says Layers.  Click Fx. Under this menu, you will find options to play with Inner Shadow[s] and Inner Glow.  I don't have any particular settings that I love but play around.  You will notice that you can make your eReader image look less flat with shadows and rounded edges.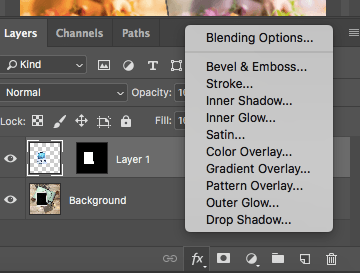 Pin
Step 8: Resize and export/save
Smaller images with SEO keyworded file names is key for ranking in search results. Plus, small files keep your blog loading speed faster, which again is great for SEO.  Under Image > Image Size, I aim for image sizes around 600×900 pixels at the most.  I set the resolution around 80 pixels/inch and select Resample: Bicubic (smooth gradients).
Now your picture is ready to export and use.  Go to File > Export > Export As > Select PNG and Smaller File > Export All > Name your file including your SEO keyword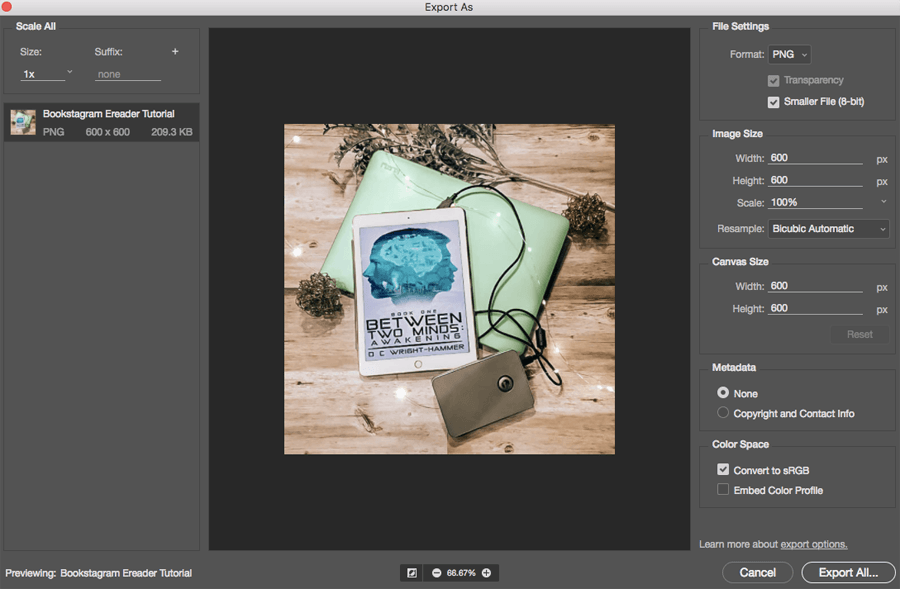 Pin
 Step 9: Filter and edit in Lightroom classic CC (Optional)
I create my own filters in Lightroom.  Lightroom is what creates consistency in your brand and IG theme.  .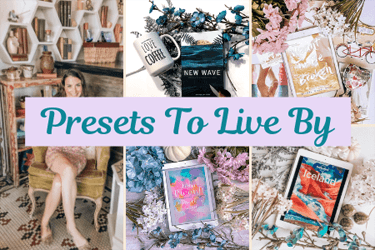 I also love using Lightroom presets. Travel In Her Shoes has some of my favorites: Aggie's presets are a great starting point to show you how you can play with grain, focus, colors, shadows, and highlights.  Aggie's world-traveling pictures are gorgeous, and I love tweaking her settings to work for me.  You can check out Travel In Her Shoe's presets packages here.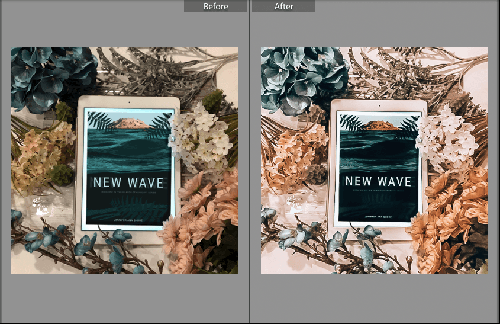 Pin
And guess what?!  You made it!! We are DONE!!! Transferring a cover and resizing will eventually take you under 10 minutes.  Filters are up to you, though.  I get obsessive.
The final two #bookstagram pictures: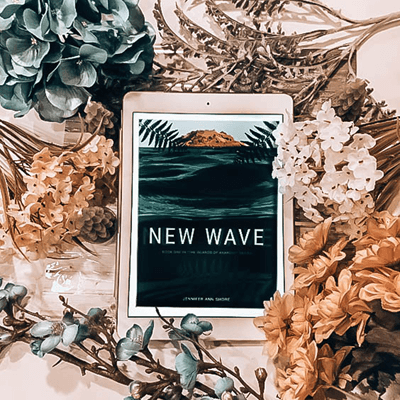 Pin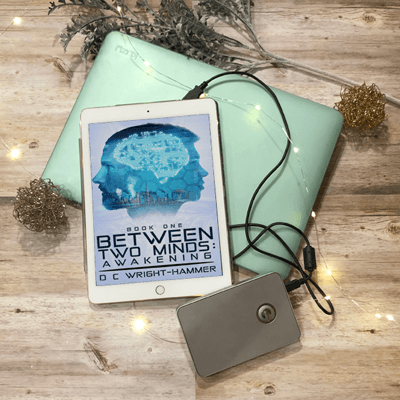 Pin
I hope you find this tutorial helpful for how I make and edit #bookstagram and blog images.  Everyone has their own tricks and tips for using Photoshop. These are currently my steps and settings.  I will update this post as I refine my #bookstagram craft.
About The Books Used For This Tutorial:
New Wave by Jennifer Ann Shore is a brand new YA dystopian feminist fiction read.  Meet strong-willed, Mol, as she discovers her role in an authoritative society while falling in love.
Between Two Minds: Awakening by D C Wright-Hammer is the first book in a brand new science fiction series.  Imagine living in a world where if your body fails, you can migrate your mind into a handsome new vessel.
Thank you again to Jennifer and D C for letting me use their attractive covers!
Wondering what to read next?  Check out 67 blog post ideas for book bloggers.  Want to make money blogging? Don't miss our Affiliate Marketing 101 For Book Bloggers.
Other Helpful Book Blogging Guides: