This post may contain affiliate links for products and services I recommend. If you make a purchase through these links, at no additional cost to you, I will earn a small commission. Read the full disclosure here.
Thinking of turning your blog into a business?  Should you form an LLC for your blog?
Learn how to transform your blog into a legal business with these tips and guidelines. This LLC guide, specifically for a blog, will also help entrepreneurs start the LLC process in any state.
---
---
This post originally published in 2018 and is updated for 2019.
My Biz Qualifications: The Days of Facilitating Business Seminars
My Intro To Business Start-Up And LLC For Blogs
For 4.5 years, I co-taught business seminars at my public library in collaboration with our Small Business Development Center.  Confident yet equally terrified, here I stood a Smithie English and History double major finishing her MLIS yet discussing Reference USA for key demographics.  I cannot tell you how many times I repeated the phrase "register your fictitious name" and stifled a giggle.
WTF was a fictitious name, really?
I had no idea what I was talking about but it sounded cool–OK, and maybe a little dull.  Don't get me wrong, I knew I provided the correct information as I had guidance, but I never thought I would need to know these business details as a librarian.
One of my former coworkers even recently joked, "Fictitious business names always made me think of detectives in trench coats meeting in dark alleys."
The Uncorked Librarian Blog As An LLC
Get ready for the full circle:  This past week, I found myself reciting that business seminar PowerPoint presentation and applying for, you guessed it, a fictitious name.  Looks like I threw on my trench coat after I picked up my glass of wine.
I recently decided to protect myself–as a lawyer seriously put it: protect my wine fund–and operate my freelancing more professionally to create an LLC.  Yes, I believe you should form an LLC for your blog. 
Turning your blog into a business can be scary, but The Uncorked Librarian is officially an LLC.  Lets just yoga meditate there for a moment.  Christine, The Uncorked Librarian, LLC.  Sounds amazing, right?  I am a small business owner.  See my superhero cape, with a bottle of chardonnay on the back?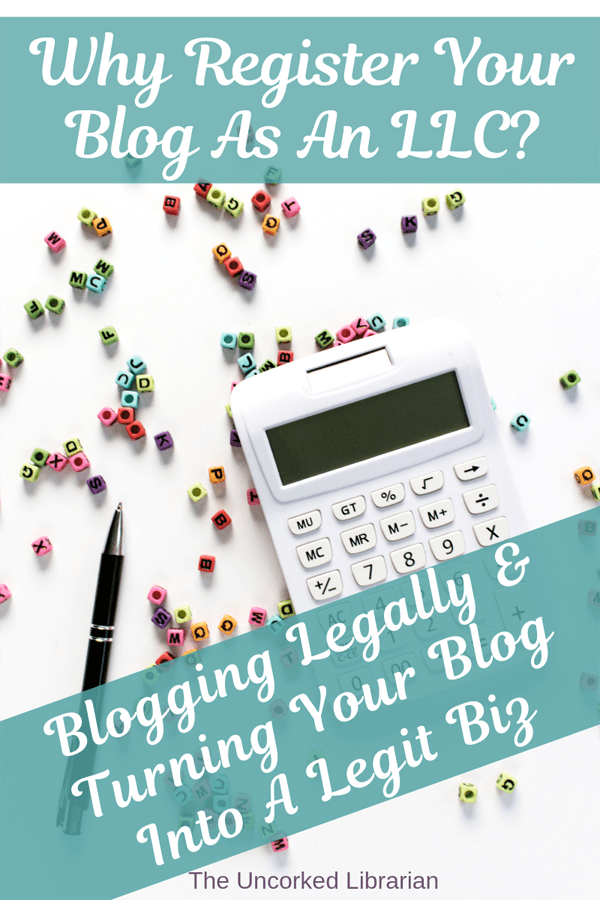 Turning Your Blog Into A Business: Why Go LLC For A Blog
Are You Asking Yourself: Should I Form An LLC For My Blog?
First, let me preface by reminding you that I am not a lawyer.  I am a librarian gone rogue, now gone small business owner.  I cannot offer legal advice and below are just a few of my suggestions for turning your blog into a business.
Please conduct equally thorough research before starting your own endeavor.  Seeking professional advice, especially from an accountant or lawyer, is also a smart idea.  Remember to reach out to your fellow small business owners and bloggers as well.
I am in many business-related Facebook Forums where I ask for advice.  If you are lucky, lawyers and freelancers will chip in and help guide you.
Where I am qualified:
I am a hardcore blogger who has decided to write and freelance full-time.
I helped co-teach business seminars for 4.5 years, specifically Business Start-Up and Business Plans.
As an MLIS-degreed rogue library chick, my glasses game is strong right now.  My research skills are out of this world
I recently went through the small business process to successfully turn my blog into an LLC.
FYI: Forming an LLC for your blog is slightly different in each state
One other key: I live in Florida.  Forming an LLC in Florida is different than Delaware.  We do not have a state income tax.  Each state has different rules and regulations so be sure to check out your state and local government pages.
Your local library may have also compiled a list of resources.
I will list Florida sites below, and for FL know that you may be required to register with the city and county, depending on where you live.  You may also need additional steps.
What is an LLC vs just blogging my heart out?
I actually grew to enjoy teaching library business seminars even though I felt removed from the topic.  With that said, I will not go through the many different types of businesses you can choose to register your blog under, like a partnership or S Corp.  Like 'fictitious name' they sound fun but are currently out of my league.  For this post, I am focusing on the two most relevant to newbie bloggers, sole proprietorship vs LLC.
---
Are you looking to explode your Blog Traffic via Pinterest Marketing? This course by Boss Girl Bloggers helped me reach 1.4 million monthly Pinterest views and ~1,000 daily blog page views in months: Pinterest For Bloggers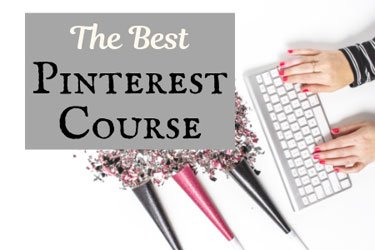 Turning Your Blog Into A Business: What is a Sole Proprietorship?
---
The Pros: Most bloggers earning money start out as sole proprietors.  You are self-employed and do not need any further steps to legally establish yourself as a business.  This is how I started as an affiliate marketer.  I blogged, earned a little side income, and picked up odd freelancing jobs.
The Cons: You are the business.  Imagine accidentally using an image or a book cover that you thought had free commercial use privileges.  A photographer or publisher is outraged and instead of settling one-on-one decides to sue.  Guess who is getting sued including all of your personal assets: You.  You have no protection.  This includes your car, house, bank accounts, and WINE FUND to name a few jaw-dropping assets.
Turning Your Blog Into A Business: Why choose a Limited Liability Company (LLC) for your blog?
The Benefits Of Forming an LLC in Florida: An LLC is a newer concept in the United States.  The model is like a corporation with much looser restrictions.  I am no longer the business entity. The Uncorked Librarian becomes the business.
You can obtain an EIN (Employment Identification Number), open a business banking account, and conduct all business under that entity.  For me, I don't have to pass around my S.S. number to big companies like an appetizer anymore.
LLCs also still have the tax benefits of a sole proprietor; you will not file corporate taxes. My main reason for choosing an LLC is that I have more legal protection and technically my personal assets are now separate from my business.  One more important piece: I am the only 'employee' for my LLC.  If you are taking on employees, you have more to consider here.
The Cons: I will have to find out to tell you, but I know that I have to be on the lookout for quarterly self-employment taxes–they are not low either.
---
Looking for more blogging resources?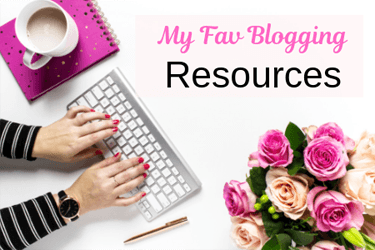 ---
Steps To Becoming An LLC For A Blog: Turning your blog in a business (a badass one)
Before you begin, I highly recommend using this Single Member LLC Operating Agreement, perfect for bloggers.  Written by a lawyer who is also a blogger, I trust Amira to create all of my lgeal blogging documents.
1. Check For Trademarks/State Usage & Register Your [Fictitious] Name
Trench coat time, baby.  Make sure the name you want to use is not trademarked.  If no, register your fictitious name–AKA your business name.  For Florida, head over to the State Division of Corporations at Sunbiz.org.  For other states, visit their government website.  ALso make sure that no one else is operating under your name in that state and then register.  I paid $125 to register my business, and don't forget you have to renew each year.  If you are late, you face up to $400 in penalty fees.
2. Obtain Your EIN Number After Your Fictitious Name Has Been Approved
Once your fictitious name is processed, you can apply for your Employer Identification Number (EIN) with the IRS.  Even saying 'IRS' scares me, but the process takes maybe 10 minutes if you are slow like me and terrified of typing your 'i' dots wrong.
3. Florida Specific: Business Tax Receipt Via The County (and sometimes city)
For my city and county, I had to apply for a business tax receipt (formerly known as occupational tax).  Just head over to your local county tax collector website.  They should have links for new business owners.  I entered through the Revenue Division but Google is your friend.  My county has home occupation clauses as well.  I guess the people who live on my street have a right not to get disturbed.
There may be a few details, more or less, that you still need to look into.  Those three registrations should get you off to a solid start.
---
If you are reading this post, you take blogging seriously as well as legal matters. Did you know that blogs should have specific policies such as a Privacy Policy, Terms and Conditions, and Disclaimer? Check out these lawyer-written legal documents that protect my blog. You can customize your own, too.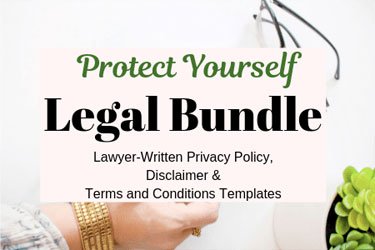 ---
To summarize turning your blog into a business and forming an LLC for bloggers:
Do your research.
Make a plan and determine your legal structure like an LLC.
Register appropriately on all government levels.
Check for additional licensing.
Seek professional advice where needed.
You can also check out these books on Amazon.
People start-up businesses every day having no idea what they are doing, but usually, we all survive the process.  That's what I told myself to sleep well those scary first days.  My mantra worked.
---
Looking For A Cheap But Supportive Self Hosting Company?  My Favorite:  SiteGround Is A Seamless Transition.  Plus, Have Complete Control Over Your Blog, Monetization Ability, and 24-hour Support For $6.99 A Month: SiteGround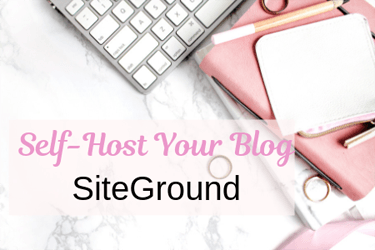 ---
Turning Your Blog Into A Business: How Bloggers Make Money 
Besides the stress of legal repercussions, you might be saying: Hold up, girlfriend?!  You can make money blogging?  Yup.  You most definitely can.  While I will not go into much detail, a few ways that bloggers currently make money are:
Affiliate Marketing: Think about your favorite places to shop and sites that you always use.  Amazon, Barnes and Noble, Awin.com, Booking.com, and Book Depository are a few companies where you can apply for their Affiliate Programs.  Other bloggers use ShareASale or promote services like SiteGround and MailChimp.  For each sale you make, you earn a small commission.  Be aware that some affiliates have extremely strict guidelines and policies, and you must always disclose posted affiliate links.  Check out my favorite affiliate marketing programs for bloggers.
Ads: Right now, I have Google Adsense ads floating around my site.  I receive passive income for each visitor and more money if the ad is clicked and used.  Other bloggers load their sites with these little ads (there are higher paying ad companies too) or are paid by a specific company to create a sponsored ad.  You need a decent amount of traffic for ads to payout.
Putting Yourself Out There:
Sponsorships and Influencing: Companies and brands such as hotels may ask you to write a review or discuss a product on your site.  They might ask you to write content for using their service. On Instagram, brands may ask you to advertise a product.  Avoid scammy offers.  Watch out for Instagram scams, though.
Freelancing: You can offer other services such as editing, PR help, or any marketable skill that you have.
Offering Courses and selling ebooks: Skilled bloggers teach courses on how to increase traffic and use Tailwind for Pinterest.  P.S. Tailwind is my number one source for blog traffic, and I swear by it. I recently purchased an ebook to up my Instagram game.  You can sell any product, ebook, and a course that you create.
---
Blogging is hard work, and now that you've gotten serious, you have to be prepared for other aspects of blogging legally. Bloggers seek inspo from other bloggers, right? But when do inspiration and overlap turn into unethical and illegal practices? Did you know that plagiarism is not just copying word-for-word? Learn about blog copyright infringement and plagiarism here. Know what to do when a blogger steals your content.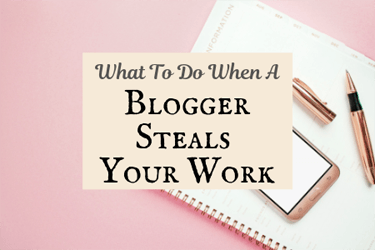 ---
Small Ways You Can Support The Blogger In Your Life
Lastly, there are small ways to help support the blogger in your life. We have all received the comments: "Ohhhh, you blog?"  "Wait, that's a real job?"  "Well, more power to you if you can find meaning in that…"  Insert eye roll here.
Blogging is a riskier business as your income is never set or guaranteed.  Overall, blogging is hard work and many spend more time working on their blog than they would at a 9-5 job.
Personally, I spend hours upon hours reading how-to guides, researching websites, and determining how to improve my business.  The rest of my time is spent writing, promoting, and working together with my blogging communities.
I love the work I do, and I currently spend anywhere from 4-14 hours a day working on my business.  While I take time off, sleep in until 7 AM, and make time to workout, I rarely go a single day without putting in a couple of hours of work.  I don't mind, though, because I love it.
---
Along with direct traffic and ranking in Google, my number one traffic source is Pinterest.  I schedule all of my pins with Tailwind, which saves me time and pins during my peak Pinterest traffic times.  A viral pin can explode your blog traffic.
---
Easy actions to support the blogger in your life:
Use their affiliate links for your purchases.  Even if you aren't buying that particular product or book, you can use any blog post links to buy whatever you need from a site.  Sites hold the cookies and affiliate codes for a few hours.  Example: Say you clicked on my "Find a copy of A Long Goodbye" link but then decided you wanted to buy cat food from that same generic vendor instead.  As long as you entered through my site, I will get a small commission on that product.
Comment and engage with posts.  Content writing is hard and takes passion and time.  If you take the time to read a post, let the blogger know how much you enjoyed their work or found it helpful.
Share posts on social media, such as Instagram, Twitter, Facebook, Pinterest, and Google Plus. Do I need to say it?  Sharing is caring, y'all.
Be kind and supportive.  We have to deal with a lot of backlashes, trolling, and those who snub noses at our work. Someone's 9-5 job is not more significant; in fact, most jobs are rarely comparable. Luckily for The Uncorked Librarian, friends and family have been extremely supportive and kind.  Kindness is motivating and always welcome.
Thank You
Thank you so much for supporting me and following along.  Turning your blog into a business is both a HUGE and small deal.  The Uncorked Librarian LLC (see what I did there?) would not be successful without you.  You are my cheerleaders and my audience. Thank you!
Is LLC Status One Of Your Blogging Goals?  Save This "Turning Your Blog Into A Business" Guide For Later: