This post may contain affiliate links for products and services I recommend. If you make a purchase through these links, at no additional cost to you, I will earn a small commission. Read the full disclosure here.
With a new year comes a brand new set of 2020 upcoming book releases. Discover our most anticipated 2020 books in historical fiction, multicultural YA, romance, thrillers, and books set around the world.
What 2020 upcoming book releases are we eyeing each month? Below find some of our most anticipated books this year with a strong focus on books to inspire travel and diverse, multicultural reads.
Don't forget that each month, we showcase even more of our favorite new titles with mini-book reviews in a feature we call "Book Buzzed." TUL aims to read at least 3-6 new book releases a month.
Be sure to check back as we will update this page with current finds.
*If you are a publisher or author and would like TUL to consider your new book release, please see our book review policy here.*
Let's get started with the best 2020 book releases!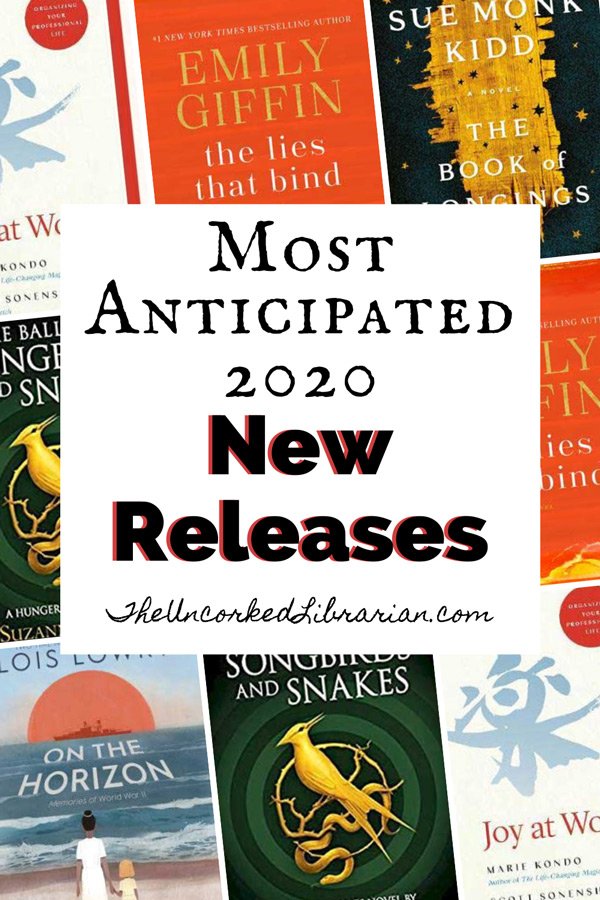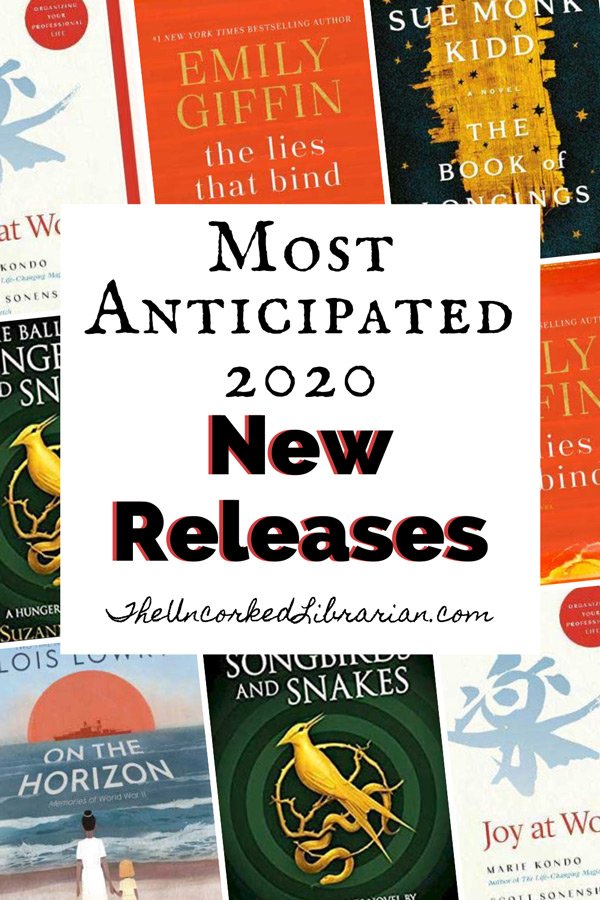 **Please remember that publishing dates are sometimes subject to change.
January 2020 New Books To Read
January started 2020 off with a ton of new books to read and also some major controversy. Find indie art fiction, sweet YA WW2 historical fiction, and a book set in my home state.
One of my favorite lesser-known January 2020's books is The Caroline Paintings by indie author, Arthur Hittner.
The Uncorked Librarian has reviewed Hittner's other two novels, Artist, Soldier, Lover, Muse and Four-Finger Singer And His Late Wife Kate.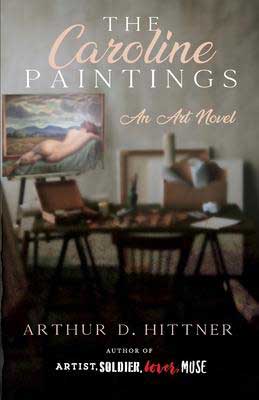 The Caroline Paintings by Arthur D. Hittner
January 10, 2020 – Art Fiction – When a Florida retiree scores a handful of mysterious paintings, he is sent on a journey to uncover the mystery behind the beautiful young muse and her anonymous painter. Meet an unlikely group of friends in a heartwarming story about love and art. Find our full review in February 2020's Currently Reading feature.
Amazon | Goodreads
You can also find Big Lies In A Small Town on our Books Set In North Carolina reading list.
Full Disclosure: I hesitated to add American Dirt to this book list. I still must decide if I will read the title or not.
If nothing else, titles like American Dirt initiate conversations about publishing, stereotyping, and the lessons we can learn from them.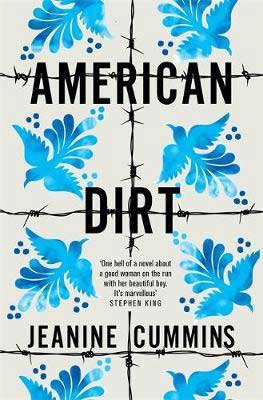 American Dirt by Jeanine Cummins
January 21, 2020 – Hispanic Family Fiction – One of the most controversial books of 2020, find a migrant tale of a family fleeing from Mexico to the United States. Accused of misrepresenting and stereotyping different cultures as a non-Hispanic author, you can read more about the controversy here.
Amazon | Goodreads
Find all of our most anticipated January 2020 new releases here.
---
Don't miss our 2020 Reading Challenge: One theme a month filled with reading lists and an online book discussion. Read as much or as little as you like. You may join in at any time.
---
February 2020 New Releases
In February 2020, discover a fantastical book set in Victorian England, new WW2 historical fiction and nonfiction, sweet YA romance, and a few good thrillers.
Notably, The Sun Down Motel and The Gravity of Us are two of my favorite February 2020 new book releases.
If you love historical fiction, don't miss our most anticipated Winter And Spring WW2 New Book Releases.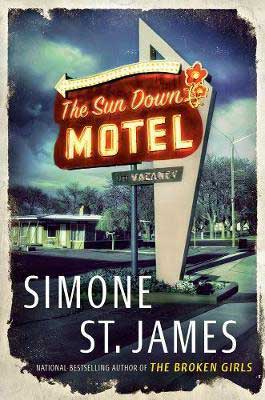 The Sun Down Motel by Simone St. James
February 18, 2020 – Paranormal Mystery & Thriller – Go back in time to upstate New York where Carly Kirk's aunt Viv had mysteriously disappeared 30 years before. Find vengeful ghosts and a thrilling murder mystery.
Amazon | Goodreads | Book Information→
Don't miss even more February 2020 upcoming book releases here and see which titles are worth a read.
Upcoming March 2020 Book Releases
March has an unbelievable amount of YA books, and I wish that I could read them all.
Along with YA novels, I devoured Code Name Hélène, a WW2 novel based on real-life spy, Nancy Wate. Even though Lawhon fabricates some of Wate's stories for a thrilling fictional read and romance, I still cannot believe how much of the novel actually happened.
Lastly, March promises many new book releases that will sit on library holds lists far into 2020. Even this book blogger couldn't get sneak peek access to all of them.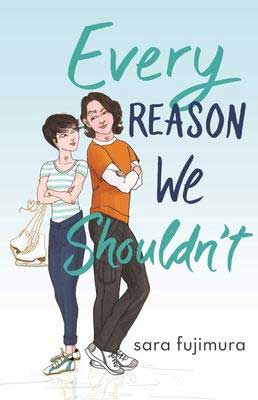 Every Reason We Shouldn't by Sara Fujimura
March 3, 2020 – YA Sports Fiction – A sweet teen romance with a whole lot of ice skating and family drama, gain insight into the life of competitive sports. Japanese-American, Olivia has to decide if she can make a comeback in the figure-skating arena after a devastating competition.
Amazon | Goodreads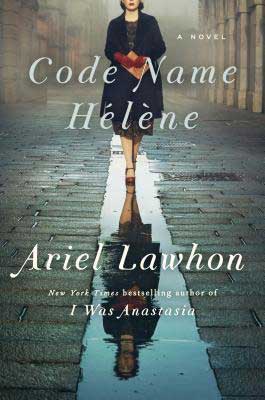 Code Name Hélène by Ariel Lawhon
March 31, 2020 – WW2 Biographical Fiction – Based on the true story of WW2 spy Nancy Wake, discover the woman responsible for killing a brutal Nazi soldier and saving thousands of lives. You'll love learning more about this French Resistance female leader.
Amazon | Goodreads
Don't miss our mini-book reviews for our 9 favorite March 2020 book releases.
Most Anticipated April 2020 Books
Since moving to North Carolina, I always leave room for southern authors in my new releases queue. When Renea Winchester reached out with a women's fiction novel set 60 miles west of Asheville–our home–I had to know more.
Along with North Carolina fiction, I am excitedly sitting on a copy of The Women With Silver Wings. With the goal to read more nonfiction, the 2020 upcoming book releases do not disappoint.
Plus, April 2020 promises some touching and powerful reads from bestselling authors, including Sue Monk Kidd and Lois Lowry. I repeat LOIS LOWRY.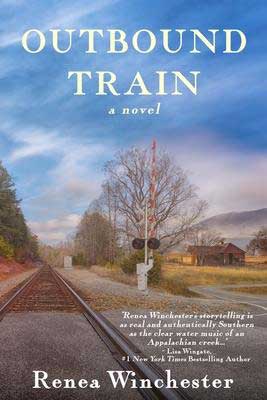 Outbound Train by Renea Winchester
April 1, 2020 – Southern & Rural Women's Fiction – Set in Bryson City, North Carolina, Barbara Parker's memories haunt her every time she hears the 5:30 train whistle. When her daughter goes missing around the tracks, can she find the strength to save her? Amazon | Goodreads
While TUL focuses on 2020 new book releases for adults and teens, I am looking forward to Lowry's children's book based in Hawaii and Japan. Lois Lowry is the infamous author of The Giver.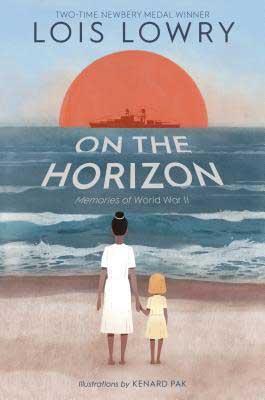 On The Horizon by Lois Lowry
April 7, 2020 – Children's Asian & American History – Lowry looks back on her life and reflects on the tragedies at Pearl Harbor and Hiroshima through a child's eyes. Amazon | Goodreads | Read More Book Information→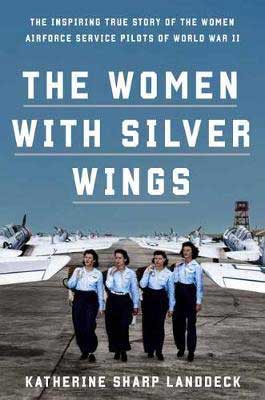 The Women With Silver Wings by Katherine Sharp Landdeck
April 21, 2020 – Women in Aviation & WW2 History Nonfiction – With the Japanese attack on Pearl Harbor, the Air Force needed women pilots. Only 1,100 women at the time earned silver wings. Learn their role during the war as well as afterward. Amazon | Goodreads
You may remember Sue Monk Kidd from The Invention Of Wings, The Mermaid Chair, and The Secret Life of Bees. Get ready for a new 2020 book release of biblical proportion.
See which 6 April 2020 Book Releases we loved and reviewed.
May 2020 Book Releases
With May 2020 comes another YA romance from one of my favorite authors, Brandy Woods Snow. I loved Meant To Be Broken and already have a copy of As Much As I Ever Could sitting on my coffee table, courtesy of Brandy.
Not to mention that I also have an ARC that I'm tempted to read super early: The Jane Austen Society. I love literary fiction and cannot wait to dive in.
And um, just like Sue Monk Kidd and Lois Lowry are back at it this year, Suzanne Collins–The Hunger Games author–is bringing it on, too.
Don't miss our book reviews and favorite May 2020 Book Releases.
Upcoming June 2020 Book Releases
Have you seen the June 2020 book releases? They are FABULOUS and diverse. Which ones did I read and recommend?
If you want to head to Mexico for some creepy AF gothic fiction, you'll devour Mexican Gothic. If you are part of BOTM, you might want to add-on The Boyfriend Project next round (if you missed it)–it's a super contemporary and diverse rom-com. My favorite? Probably The Girl From Widow Hills–a murder mystery set in my home state of North Carolina.
Find bestselling authors like Kevin Kwan, Elin Hilderbrand, and Emily Giffin. Head to the Cape, NYC, Dublin, Mexico, North Carolina. IT'S SUCH A GOOD MONTH FOR BOOKS!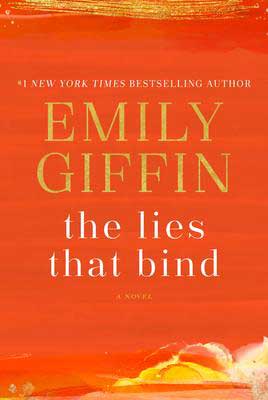 The Lies That Bind by Emily Giffin
June 2, 2020 – Contemporary Women's Fiction – Cecily falls for a stranger at a bar. However, he soon goes missing in the chaos and aftermath of 9/11.
Amazon | Goodreads | Book Information→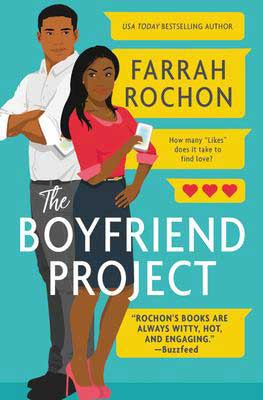 The Boyfriend Project by Farrah Rochon
June 9, 2020 – Multicultural Rom-Com – A May 2020 BOTM, watch as three women unite after being cheated on by the same man. Amazon | Goodreads | Book Information→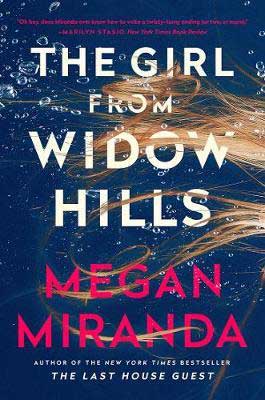 The Girl From Widow Hills by Megan Miranda
June 23, 2020 – Mystery & Suspense Set In NC – One of my most anticipated books of 2020, find a mystery and stellar dysfunctional family novel set in our home state of North Carolina. Amazon | Goodreads | Book Information→
Don't miss all of June 2020's Book Releases here.
Most Anticipated July 2020 Book Releases
As the summer heats up, so do the upcoming 2020 book releases. July promises steamy romance, thrillers by the shore, and loads of historical fiction.
TUL also started Book Of The Month, which means even more access to the most popular titles of 2020.
What did we love reading this July? One To Watch is a body-positive novel that will make you fall in love with yourself, fashion, and some sweet guys.
Although a bit of a slow-burn, Well-Behaved Indian Women is a strong feminist read about staying true to yourself and fighting against traditional family constraints, sexism, and discrimination.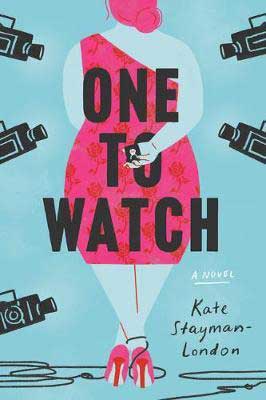 One To Watch by Kate Stayman-London
July 7, 2020 – Rom-Com – Plus-size fashion blogger, Bea, attempts to add diversity to a reality TV show similar to The Bachelorette. Can she find love and learn to love herself? Amazon | Goodreads | Book Information→
We read a ton of July 2020's Most Anticipated New Books.
Don't forget to check back for updates as well as be on the lookout for our issue of Book Buzzed with the month's hottest new releases.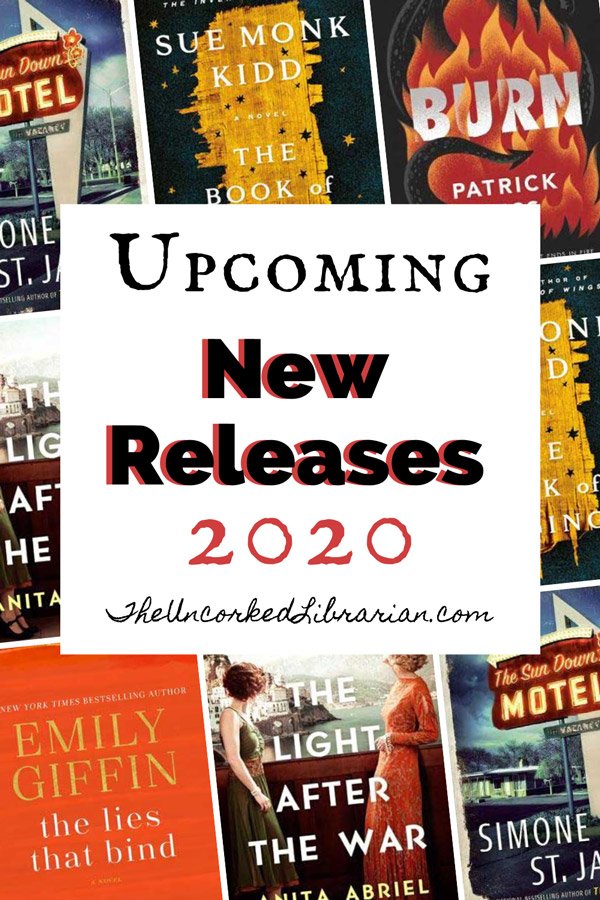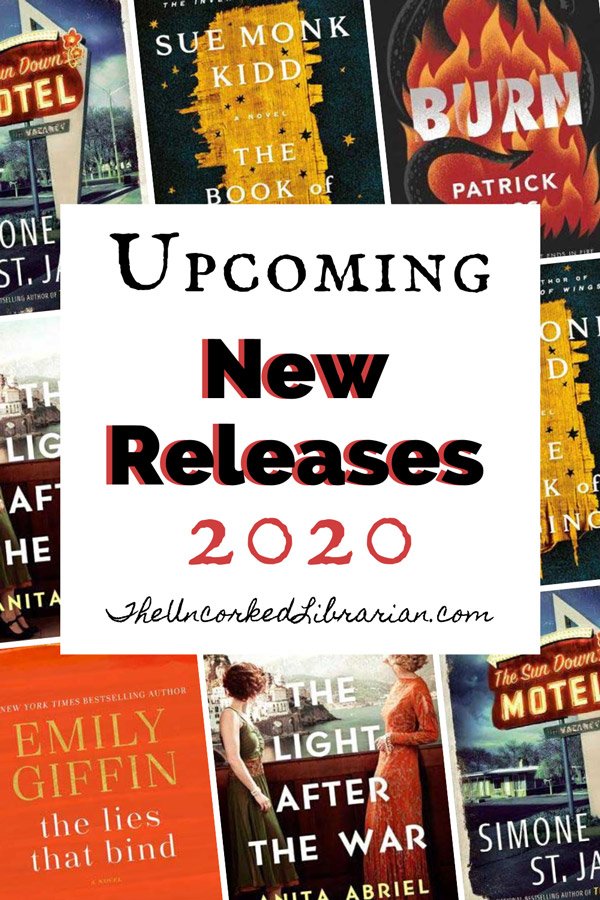 What 2020 upcoming book releases are you most anticipating?
Let us know in the comments what new 2020 books you are most anticipating. If you read advanced copies, tell us what you are reading, too. What can we add to our radar?
You May Also Enjoy:
Most Anticipated January to June 2020 WW2 Books
Spring 2020 Book Releases
Most Anticipated Historical Fiction Books Coming This Summer
Summer 2020 WWII Books You Don't Want To Miss
Hot Summer 2020 Book Releases