22 Best Beach Reads Of All Time To Chill Out With
Are you looking for the best beach reads of all time? Check out these summer reads perfect for a chilling and escapist summer vacation.
Back when we lived in Florida, I felt like I was melting. The windows steamed up every morning and the parched lizards started moving slower.
Even sitting by the pool was a challenge. This frying an egg–aka me–on the pavement scenario proved problematic.
My favorite pastime involves catching up on some of the best summer books with a cool drink in hand and The Uncorked Librarian in a lounge chair. The ultimate summer vacation scenario, right?
So how do you make these hot days bearable? Book to beach is like wine to Christine. There is, of course, only one solution: More alcohol!
Well, frothier drinks, at least, and maybe more engaging summer reads. Like the best beach reads of all time.
But with millions of summer reading lists out there, how do you pick the perfect beach read? Which books will take your mind off of the stifling heat?
Personally, my favorite beach reads include thrilling and chilling romance and mystery novels.
I asked my favorite bloggers, bookstagrammers, and Goodreads friends for the best beach reads ever, in their humble opinions, that promise to help you chill out and beat the summer heat.
Throughout this eclectic list, I dare you to not find a few great diverse summer books with a cooler theme.
Let's get started!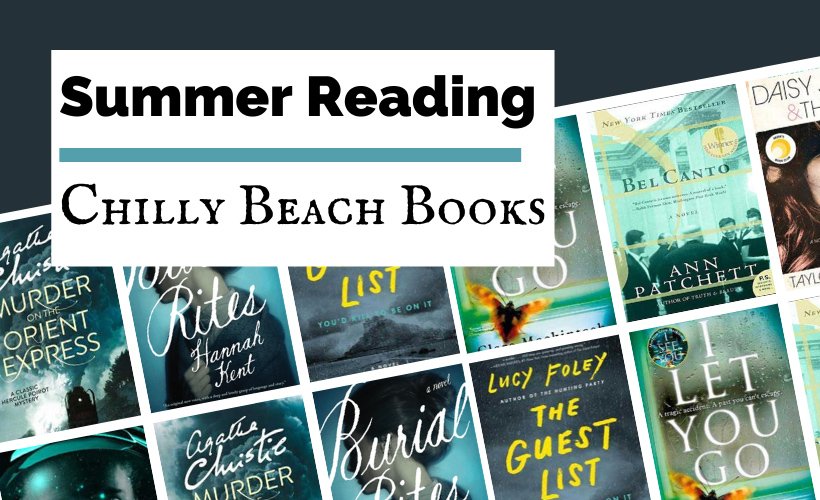 Best Beach Reads Of 2020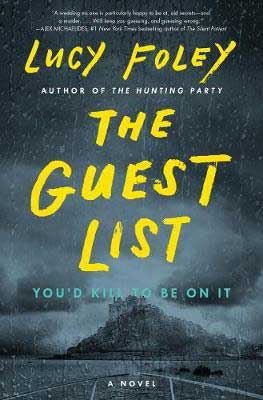 Be sure to grab one of our favorite 2020 beach reads and creepy hotel books that will chill you to the bones: The Guest List by Lucy Foley.
Set on a haunted island in Ireland with frat boys, if you love Agatha Christie, you'll scream for The Guest List.
With alternating timelines and perspectives, a waitress starts screaming about a dead body during Gatsby-proportioned wedding festivities.
From the start, all of the guests are extremely unlikeable, rich snobs. The ushers are part of this weird childhood cult-like prep school and have never grown up.
The women have destructive and poisonous relationships with the men in their lives. Everyone has secrets and a motive…
The Guest List is a fast-paced, thrilling murder mystery and the perfect beach book to take your mind off of the heat. Amazon | Goodreads | Book Information→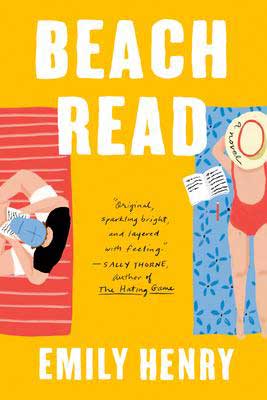 One of the new and most-talked about best summer reads of all time is Emily Henry's Beach Read.
If you are in need of a rom-com that even includes dancing in the rain–the perfect way to cool off, right?!–then you won't want to skip this 2020 book release.
January Andrews is stuck with a case of writers' block. Her mother has battled cancer twice, her father just died, and she recently learned that her dad had a mistress.
In fact, she's currently living in their private beach cottage.
On the flip side, Augustus Everett, January's next-door neighbor, is also in a writing rut. Mysterious and broken, he remembers January from their college days.
When the two challenge one another to write each other's genres, romance and American lit, they learn more than just how to craft a particular type of story.
OK, you might heat up a little here, too. Amazon | Goodreads | Book Information→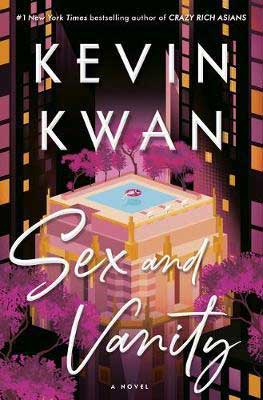 What could be more soothing than a swim in the Blue Grotto or falling in love amongst the blue and white dotted Italian island of Capri?
One of the most atmospheric newer beach reads, Sex and Vanity will remind you of a younger Crazy Rich Asians. Plus, it's a fabulous NYC and Italy-set novel.
Although not as character-building as Kwan's first series, Sex and Vanity promises over-the-top wealth and couture rom-com.
Lucie meets George Zao during a snobby extravagant wedding weekend in Italy. Chinese-born but raised in Australia, George's mom is both envied for her excessive wealth and ostracized for her gaudy taste.
Lucie, a Churchill, has pilgrim blood from her father and Chinese-American roots from her mother. Although Lucie doesn't understand George, they are caught via drone in a faux-pas, comprising situation.
Years later, Lucie is engaged to Cecil, forgetting all about Capri… Until George lands in town. Amazon | Goodreads | Book Information→
Don't miss even more books set on islands to take you there.
Life-Altering & Intense Beach Reads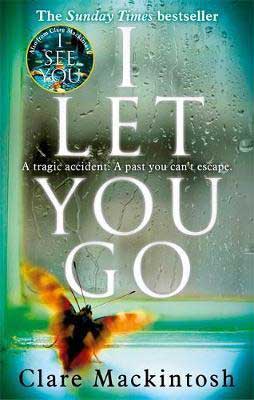 Submission by Haley Gibson of Backpacking Bookworm
It's raining. Not just a light drizzle. That heavy November downpour that soaks you through and has you shielding your eyes as you run for cover.
The kind that kids chase, looking for the deepest puddle. On the way home from school, 5-year-old Jacob wants to race his mum home. It happens in seconds.
The headlights. The squeal of breaks. The slam of his body. His final breath.
On this day, Jenna Gray's world is turned upside down. Unable to cope in the town where she is constantly reminded of the tragic accident, she moves to an isolated cottage in Wales.
She struggles to live with her uncontrollable grief.
After finally adjusting to a simple way of life, Jenna starts to see a possible future in this quiet little town.
That is until the past re-surfaces and she finds herself back in the middle of the nightmare. A nightmare with life-changing consequences…
What better way to cool down in the summer than with a beach book set in winter with biting winds and chilly temperatures? Not to mention the events in this book are sure to get that spine-tingling. Amazon | Goodreads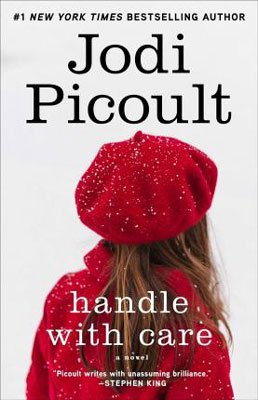 Submission by Elle of Elle Louise
An ethical and captivating beach read with an icy backdrop, Handle With Care focuses on a family and their two daughters.
Willow is diagnosed at birth with Type III Osteogenesis Imperfecta, sometimes called 'Brittle Bone Syndrome.'
The eldest daughter loves ice skating, but Willow who has OI, can only dream of going out onto the ice. One fall can shatter more bones than you can even name.
Living in America, the health care expenses for such an illness can easily rack up. Worrying about covering the expenses, Charlotte—the mother—finds a solution.
A wrongful birth lawsuit will give complete financial stability for her daughter since her ob-gyn didn't tell her that her daughter would be born severely disabled.
But, if Charlotte goes through with this, she will have to stand up and sue her ob-gyn, who also happens to be her best friend.
She will have to tell everyone, including her daughter that she would have terminated the pregnancy had she known about the Osteogenesis Imperfecta in advance. Amazon | Goodreads
Take The Uncorked Reading Challenge!
Travel around the world with our Uncorked Reading Challenge. Never be late to the party with unique new book releases. Get the latest movie and book lists straight to your inbox.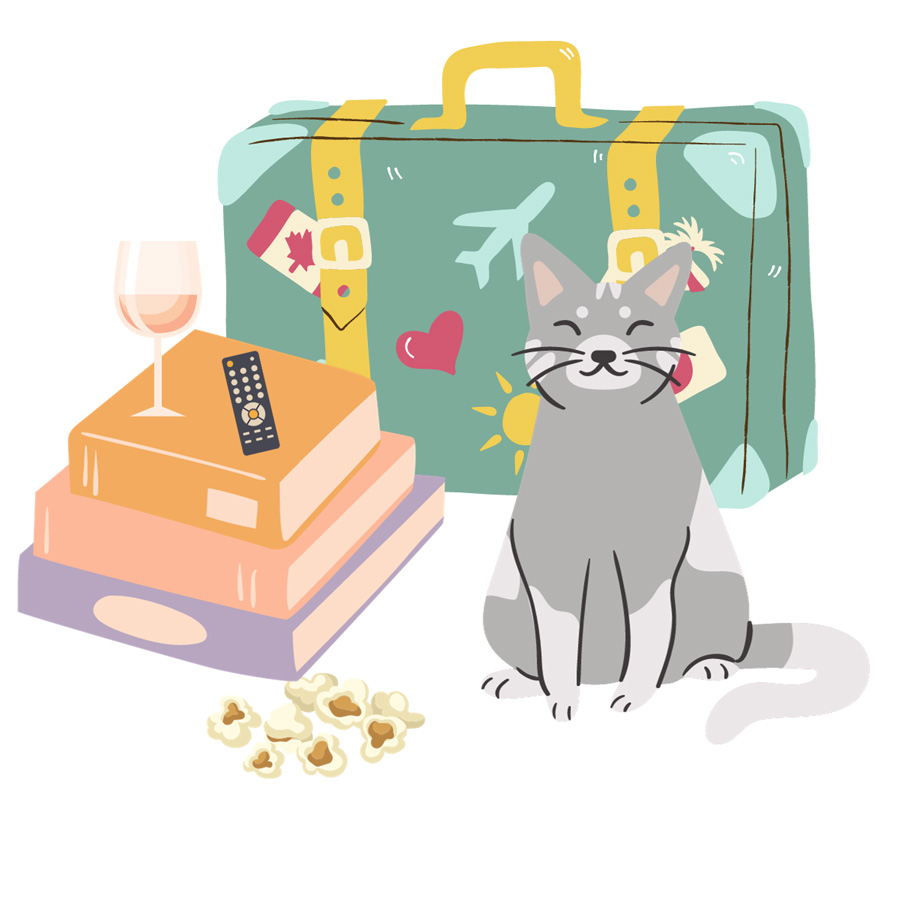 Best Classic Summer Reads Of All Time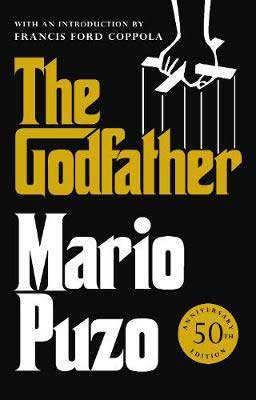 One of the chilliest and best beach reads of all time has to be The Godfather. Now if you happen to drink a Godfather (that my husband loves) while reading it, that helps chill you out too. Just saying…
Anyone else Italian-American and terrified that they will find a horse's head in their bed? Yea, me neither.
This summer read doesn't need a lot of explanation, but follow along with the mafia underbelly in New York as the Corleone family wheels and deals…and bullies and kills. Amazon | Goodreads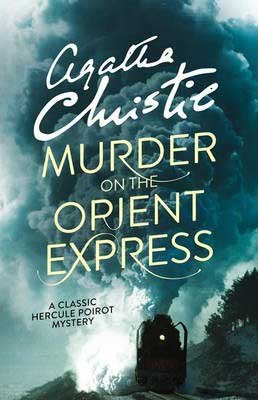 If you watched the movie, you know what all the hype is about for Murder On The Orient Express. It's a fantastic and thrilling train book.
One of my favorite summer reads, this mystery won't quite chill you to the bone but will instead leave you mistrusting everyone and their intentions.
Samual Ratchett lies dead in his cabin–his body pierced with relentless knife wounds–on the infamous train, The Orient Express.
The killer is, of course, still on the train, and no one is safe. Can Detective Hercule Poirot solve the mystery before it's too late? Agatha Christie is an older favorite of mine. Amazon | Goodreads
Bestselling & Popular Beach Reads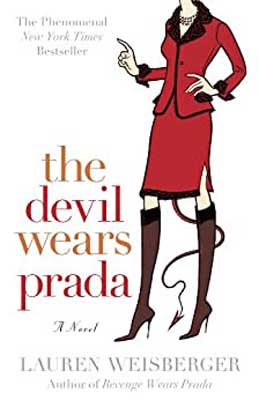 What could make for a better beach read than a story about a hard cold, b*tchy boss?
You know that I love my books set in places, and Manhattan is the ultimate location for a freshly minted grad to start as an assistant for a snooty high fashion magazine. Sounds a bit like Super Girl to me…
Laugh along with your typical Hades workplace experience as Andrea questions if the job of her dreams is killing her soul and if her boss is evil in The Devil Wears Prada. Spoiler Alert: It Is! Amazon | Goodreads
Read even more NYC novels to take you there.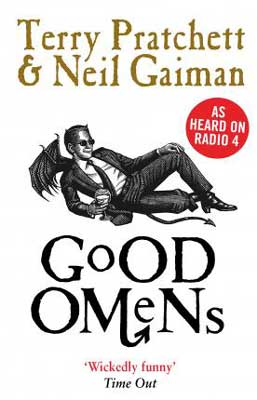 My apologies now, but I basically add Good Omens to all of my book lists because it is pretty much considered one of the hottest stories of 2019 with the arrival of the TV series.
…Or should I say coldest with the Antichrist and Armageddon coming?
Beach reads are those that make you think, give you a wickedly good storyline, and are well-written by famous authors.
Watch the battle for good versus evil with a sweet and naive angel and a kind-hearted and fiery devil. Find witches, love, and friendship. Amazon | Goodreads | Book Information→
Good Omens also makes for one of the best audiobooks for road trips.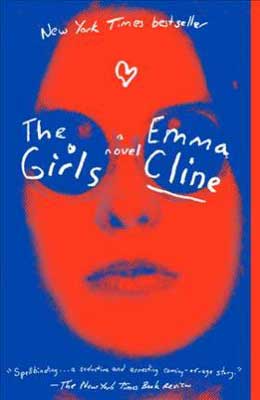 I remember reading Emma Cline's The Girls and thinking what the actual f*ck.
One of our beach reads set in California in the 1960s watch as a gaggle of girls gets sucked into one creepy cult.  Freedom is not all that it is cut out to be.
A psychological thriller, fall into the mindset of the leaders and the girls. See if you are entranced enough to kill. The Girls is a brilliant summer read. Amazon | Goodreads
Nonfiction Beach Reads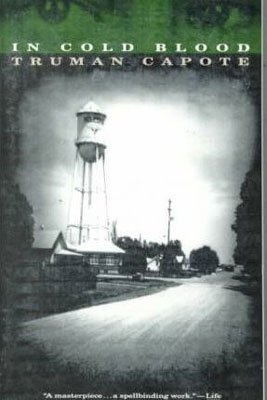 Capote's In Cold Blood is not your typical best beach read type kind of suggestion, but if you want engrossing horror, this nonfiction title is for you.
In 1959, two-ex convicts robbed and brutally murdered four members of the Clutter family.
Capote investigates and reconstructs the story, bringing what later became controversial humanity to the killers. Amazon | Goodreads | Book Information→
Science Fiction Beach Reads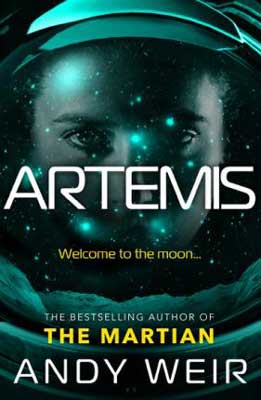 Submission by Steffen Heinrich
Cool down in the frozen wastes of space! Kind of. Artemis is a fun and breezy (not literally, infinitesimal atmosphere) summer read that starts in humanity's first and only colony on the moon.
In this near-future vision, Artemis is a relatively new settlement and mainly the playground of the rich elite who pay big money to travel from Earth and play tourist.
It's largely lawless, with a few sizable corporations and various nationalistic trade unions running the show.
The story follows Jazz, a young and tough Artemisian woman, who has a head for business and a knack for landing in trouble.
One of the working-class poor who inhabit and labor in the colony, she struggles daily to survive. Using her intellect and ambiguous moral compass, Jazz is on a constant lookout to make it big.
After accepting a job with an enormous payoff, things quickly begin to go sideways and Jazz becomes embroiled in a much larger scheme with the various factions vying for control of Artemis.
Finding herself in a tight spot between mafia-style cartels and the cabals, pursued by a hitman as well as a vigilante lawman, Jazz must piece together the puzzle while navigating a myriad of dangerous obstacles using her guile, sarcastic wit, and the power of science to try and save the day. Amazon | Goodreads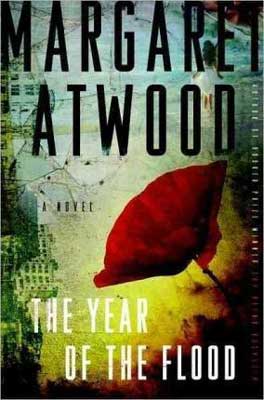 Submission by Erica Næss of Naessessary Escape
Margaret Atwood has received attention in recent years due to the television adaptation of her novel, The Handmaid's Tale. If you liked that series and/or read the book, then The Year of the Flood is a good summer read for you.
This post-apocalyptic novel is part of Atwood's MaddAddam Trilogy. Although published after Oryx and Crake, it is more of a companion piece than a sequel, so it's not necessary to have read the other book first.
The novel is set in a world in which corporations have taken control of science and technology with terrible consequences for both humanity and the rest of the planet.
A manmade plague eliminates most humans, and readers follow two female survivors, Toby and Ren, who were once part of a group called God's Gardeners. The God's Gardeners are kind of like a vegan cult with hymns and saint's days. Amazon | Goodreads
Romance Beach Reads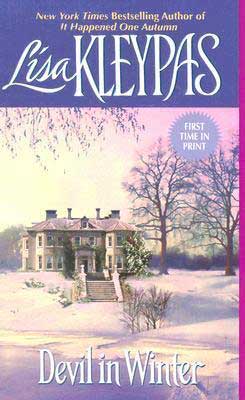 Submission by Korri K. of My First Homelands Have Been Books
Devil in Winter (2006) by Lisa Kleypas is the perfect historical romance beach read for chilling out and steaming up. Although Book 3 in The Wallflowers series, you can pick up this book for a standalone, too.
In 1843, shy, stuttering wallflower Evangeline "Evie" Jenner stands to inherit a fortune from her father's gambling club. She just has to escape from her abusive relatives and forced marriage with her unscrupulous cousin.
The scandalous libertine, Viscount Sebastian St. Vincent, needs an infusion of cash; Evie approaches him with a shocking proposal: marriage.
She gains control of her life, he gains a fortune, and no love is lost between them…Or is there? Evie & Sebastian warm up to each other during a frigid carriage ride to Gretna Green. Amazon | Goodreads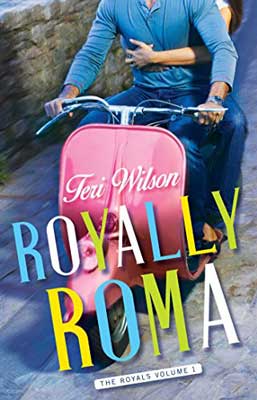 Submission by Jess of From Me to You..Video, Photography, and Book Reviews
Royally Roma is one of the best romantic beach reads. After feeling beaten down by his own royal responsibilities, Niccolo, the heir to the Lazaretto throne, decides on escaping his gilded cage by pretending to be someone else.
Then, he meets Julia. Julia is an American tour guide living in Rome. She is running from her own notorious past and is in the midst of pulling her life together when she meets Niccolo.
Their attraction is instantaneous and blooming by the minute. Unfortunately, Niccolo's "quick getaway" turns into something a whole lot more.
Can Niccolo return to his "real" life, after all, is said and done? Or will he be able to change his life for the better with the help of Julia by his side? Royally Roma will steam you up and cool you back down with a thrilling plot. Amazon | Goodreads
Historical Fiction Beach Reads To Cool You Off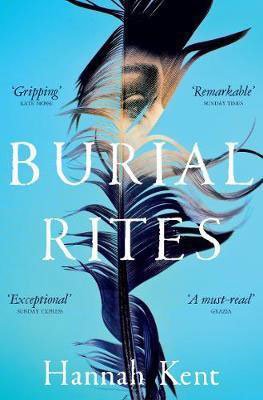 Submission by Jennia, Bookstagrammer
Feel the chill of an Icelandic winter in one of the best books perfect for summer: Burial Rites by Hannah Kent is the result of years of extensive research and a decade-long fascination with Icelandic figure, Agnes Magnusdottir.
In 1828, the council found Agnes guilty in the murders of two men, one of whom had been her employer. As retribution for her part in this crime, Agnes is sentenced to death by beheading.
Kent uses a masterful blend of historical records, local folklore and gossip, and fiction to create a story that takes a deeper look at the motives, history, and lives of those involved. Amazon | Goodreads | Book Information→
Be sure to travel to Iceland with these books.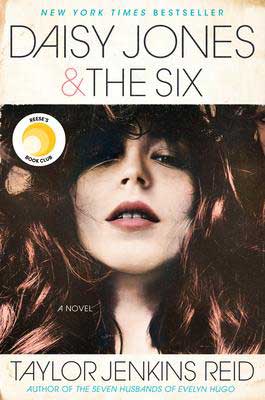 Why not jump in the pool high on…life. One of the most popular summer reads perfect for the beach is Daisy Jones & The Six.
Head back to the 1960s and 1970s with an innovative interview format to learn about a band that is said to be a lot like Fleetwood Mac.
Daisy Jones & The Six captures the creation and ultimate demise of a young, up-and-coming, 1960s band where everyone is pretty self-centered, doped up, and creatively annoying.
A bit of a cliche '60s band story, you watch as members fall in love, try to get sober, and almost die in the process.
Daisy Jones and Billy are the stars, and Daisy entrances her audience, readers, and Billy in this coming-of-age story.
Daisy Jones would make for a great audiobook listen on the beach. Amazon | Goodreads | Book Information→
Best Beach Reads Set Around The World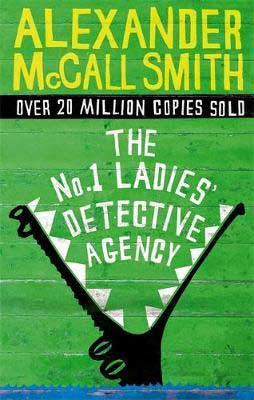 Meet Precious Ramotswe, Botswana's number one lady detective. Precious is smart, fun, and endearing while at the same time trying to solve mysteries set in a gorgeous backdrop.
The No. 1 Ladies' Detective Agency is one of the best beach reads of all time because the title not only transports you to Africa, but the series will last you all summer long.
Not quite a cozy mystery, McCall Smith adds culture and a feminist flair.
You won't shiver or shriek, but I also think that parts of the African continent are hotter than where I am. Comparatively, I am much cooler. Amazon | Goodreads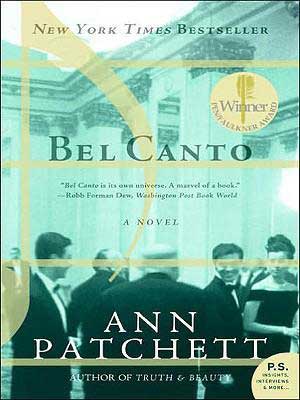 I don't know about you, but hostage situations chill me to the bone.
Set in South America, watch as terrorists take over a ritzy, private opera birthday party. In a weird turn of events, the hostages and terrorists build relationships and empathy for each other–some even falling in love.
You know that the outcome can't be good, and the story is more sad and unnerving than terrifying.
I love Ann Patchett and champion any of her novels as the best beach reads, ever, including thought-provoking Bel Canto. Amazon | Goodreads
Young Adult Beach Reads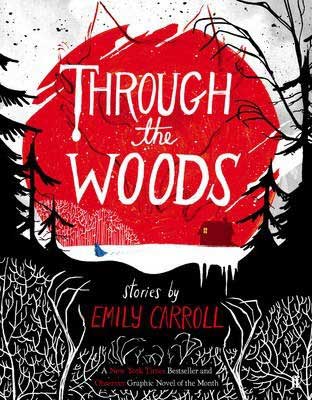 Through the Woods by Emily Carroll is a haunting YA and equally gripping adult-appropriate graphic novel. Uncork five short stories full of gothic, macabre illustrations.
If you are laying out on the beach, get ready for a bone-chilling book. Warning: don't snack while reading this one. Truly, Through the Woods is my best beach read of all time if you want to be scared.
Skin becomes the vessel for worm-like babies, bad dreams can kill, and there is a plethora of ghosts, murderers, and chopped-up body parts.
Most importantly: Do not walk through the woods late at night. In reality, there is no escaping the inevitable doom regardless of precautions.
Most appealing to this excellent debut graphic novel is the intentional use of colors and details or lack thereof.
Carroll draws humans without eyes, sometimes using grayed-out beady holes.  Darkness lurks beneath their skin. Sound a little Neil Gaiman-esque? Amazon | Goodreads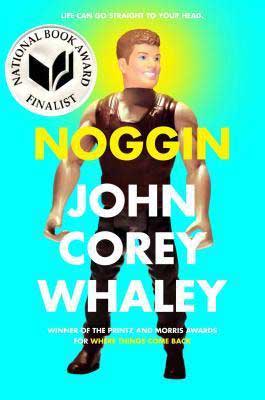 Noggin by John Corey Whaley is unlike any other LGBTQ+ young adult novel out there, and even better: it is the perfect summer read for adults.
Remember our innovative buddy, Walt Disney? …When he died… Ahem. Cough, cough. Feeling chilled to the bone, yet? Yet? …If you catch my drift.
Noggin is a coming-of-age story with a science fiction twist. Sixteen-year-old Travis' body is dying of cancer. He signs up for an experimental procedure that may one day bring him back to life. 
Doctors saw off Travis' head and freeze it for five years.
When Travis wakes, he has a different body. However, Travis still loves his teenage girlfriend, Cate, who is now 21 and engaged to someone else.
Much of the story focuses on Travis coming to terms with his rebirth and his determination to win Cate's heart, which is at times a frustrating obsession to witness.
Especially curious to this plot, Whaley chooses not to focus on religion, heaven, or the afterlife. Amazon | Goodreads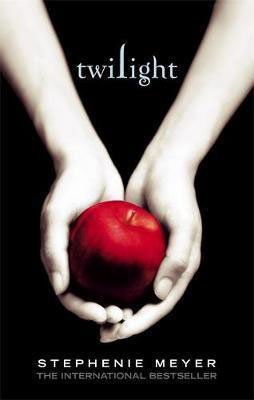 Looking for the best beach reads of all time in a cheesy-famous kind of way? Why not break all of your rules and try Twilight?
I am not going to lie: I could not resist this series.
Sexy vampires and werewolves, cheesy teen romance, and scenes that crack you up? Plus, Washington is cold and cloudy AF. Why not imagine yourself there freezing cold and drinking a coffee instead?
Find out what happens when a vampire falls in love with a human. Amazon | Goodreads Book Information→
If you love vampire books, don't miss our YA vampire reading list.
Phew, are you cooled off yet? What are your favorite beach reads?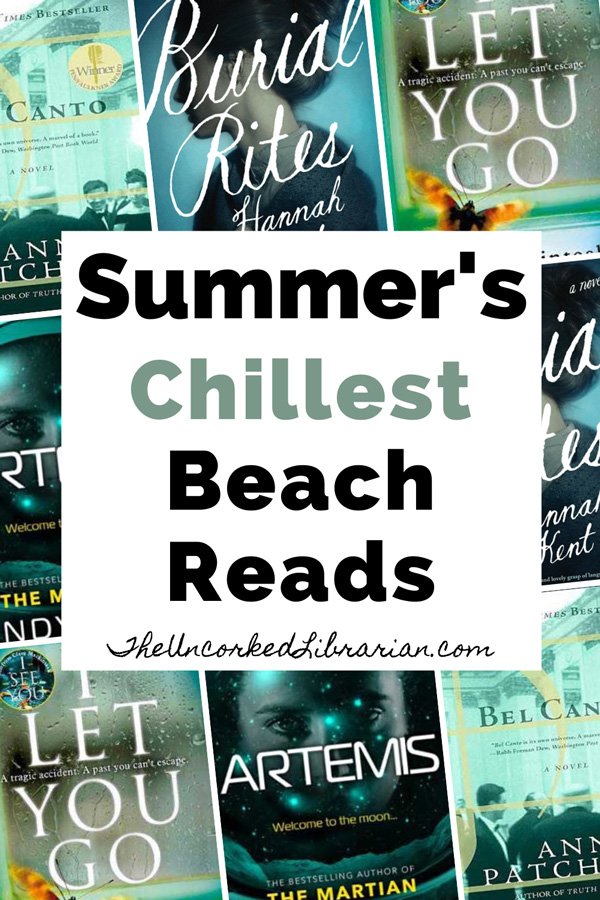 Have you read any of these summer books? What books do you consider to be the best beach reads of all time? What does your summer reading list look like? Let us know in the comments!
P.S. Headed to the beach? Check out my friend, Kathy's, Beach Packing List for a fabulous beach day.
You Might Also Enjoy:
Books Set Across America
Books About Besties
Spooky Books
Island Books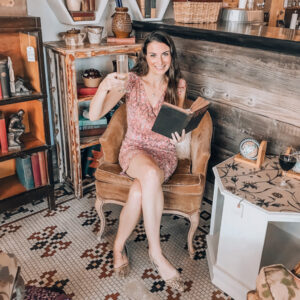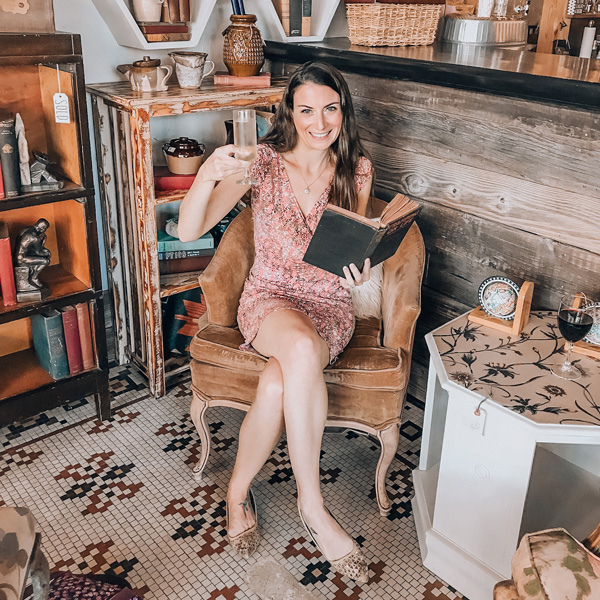 Christine (she/her) is the owner, lead editor, and tipsy book sommelier of The Uncorked Librarian LLC, an online literary publication showcasing books and movies to inspire travel and home to the famed Uncorked Reading Challenge.
With a BA in English & History from Smith College, an MLIS from USF-Tampa, and a U.S. Fulbright Fellowship in Christine's back pocket, there isn't a bookstore, library, or winery that can hide from her. Christine loves brewery yoga, adopting all of the kitties, and a glass of oaked Chardonnay. Charcuterie is her favorite food group.