September 2020 Book Releases: 15 Hot New Titles
Are you wondering what September 2020 book releases are worth a read? See which new September books we loved, what we think you'll enjoy, and what upcoming books you might want to skip. Warning: One of these reviews might shock you.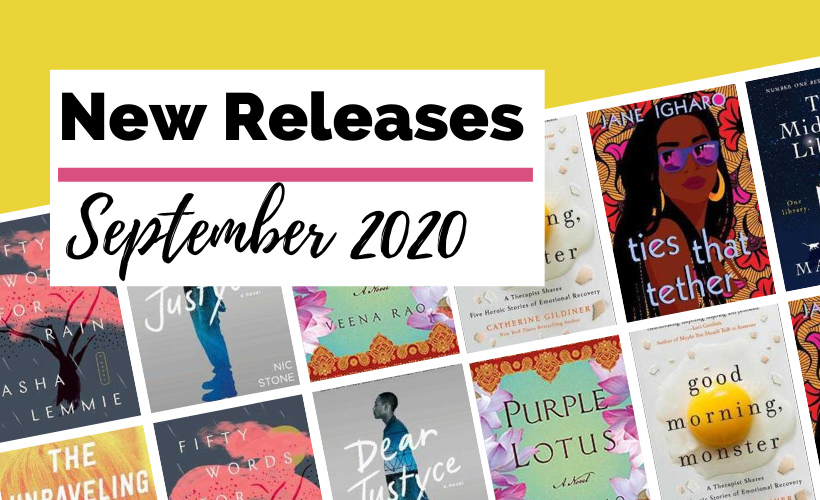 I'm not going to lie: the September 2020 book releases are mostly wonderful, but I had a few surprises. Jodi Picoult's newest was certainly one of them. It's been a while since I DNF'ed a book, and I am not the only one in regard to The Book Of Two Ways.
What I did love this month, though, includes Nic Stone's sequel to Dear Martin, Dear Justyce, and Matt Haig's newest, The Midnight Library. If you are looking for a multicultural romance featuring a strong and gorgeous Nigerian woman, don't skip Ties That Tether either.
Two books that I still want to read are indie-published, Purple Lotus, and Fifty Words For Rain, post-WW2 historical fiction set in Japan.
Below find the books releasing this September 2020 that we loved and then a ton on our TBR list by genre. This month we've included more nonfiction and even a few boozy cookbooks. Let's get started!
P.S. When you are done, head over to our Fall 2020 Reading Guide filled with the best new books of fall 2020.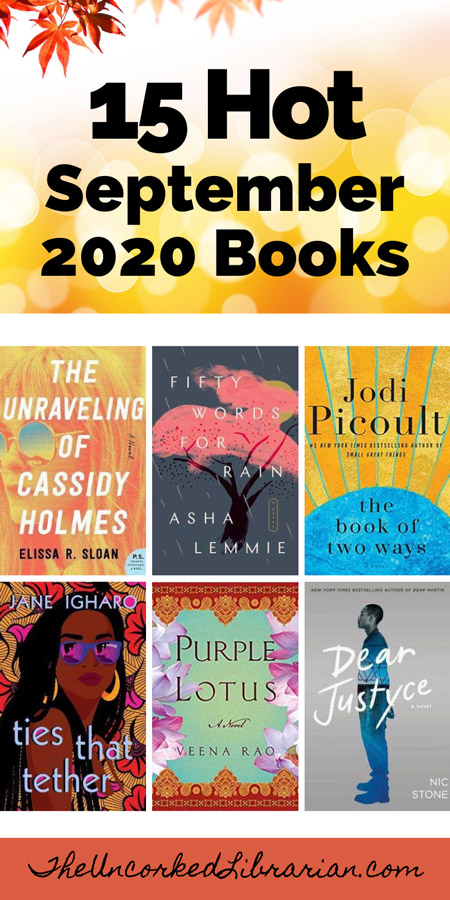 September 2020 Book Releases We've Read
*Books marked with an asterisk are upcoming September 2020 book releases and ARCs that we requested in exchange for a fair and honest review or were freely gifted/offered by the author or publisher. Please know that dates of publication are subject to change.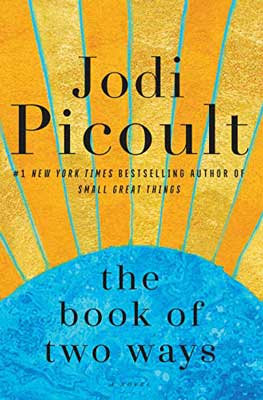 Book Set In Egypt | Women's Sagas
September 22, 2020*
Guys, I am not going to lie: One of my most-anticipated September 2020 book releases was a huge dud, and I did not finish Picoult's newest, The Book Of Two Ways. Picoult is always hit or miss for me, and if I am being overly brutal and honest, her newest release might be one of the worst books I've picked up this 2020. I literally despised every second and made it 20% in before reading the last chapter and slamming it shut.
Dawn decides to change the course of her future when her plane plummets to the ground (my pilot husband laughed at the bad details). Having survived the crash, Dawn heads to Egypt to pick up her past, both with a man and her previous studies. She is currently married to someone else in a death doula career. If Dawn made different choices, how would her future have looked? Is it too late to become someone and something else? I know, even my summary is uninspiring…
If you want to be congested with overly academic and unnecessary textbook Egyptology details, go for it. The end had me rolling my eyes. Not only are the characters annoying and a mess, but the story is all over. What a painful and disappointing read. I'm truly baffled on this one. I haven't seen many early praising reviews yet. Amazon | Goodreads
---
Take The Uncorked Reading Challenge!
Travel around the world with our Uncorked Reading Challenge. Never be late to the party with unique new book releases. Get the latest movie and book lists straight to your inbox.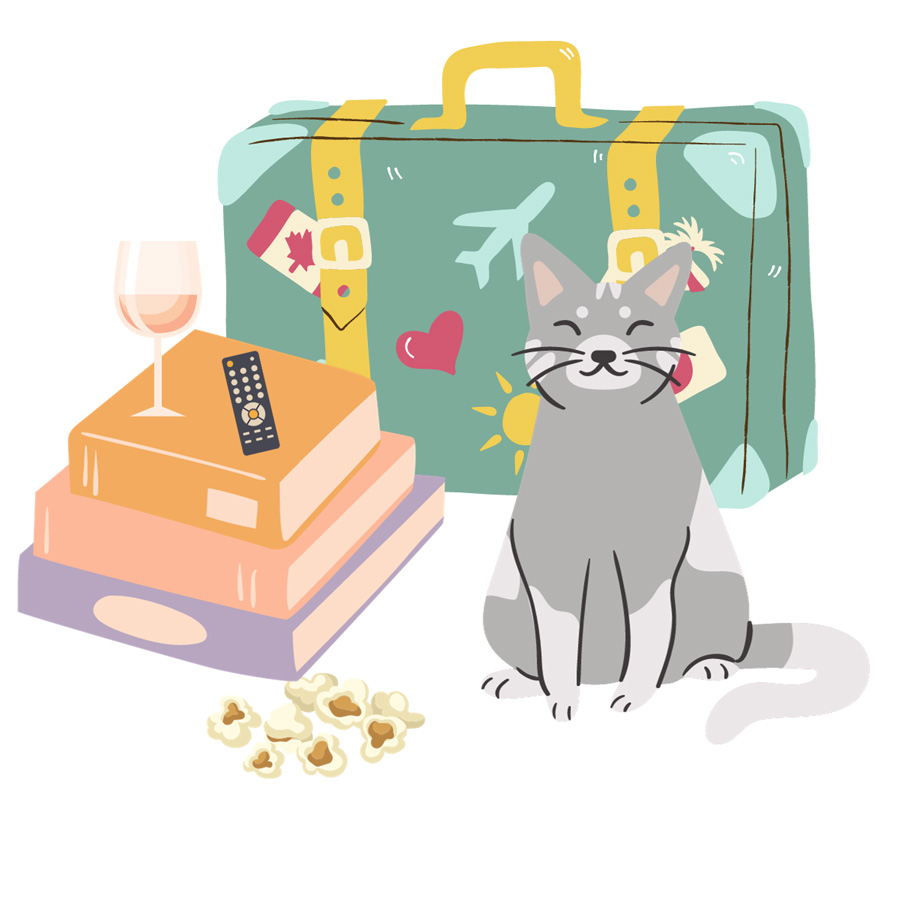 ---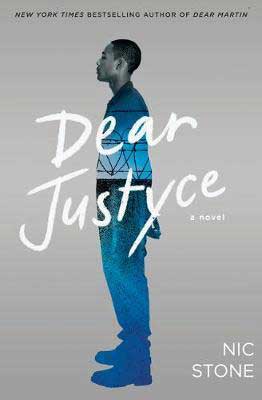 YA | Book About Racism | Book Set In Atlanta, GA | Book 2 In Dear Martin Series
September 29, 2020*
One of my most anticipated September 2020 book releases, Dear Justyce by Nic Stone did not disappoint. If you loved Dear Martin, where Justyce writes letters to MLK as he tries to navigate police brutality and racism as a young Black teenager, you'll also champion Quan's story.
Quan made an appearance in Dear Martin when Justyce visits him in jail — you might also remember him as Manny's poorer cousin who allegedly kills a police officer. You do not have to read the first book in the series to pick up Dear Justyce, but why not?!
Unlike Justyce, Quan has a very different upbringing in a household full of abuse and poverty. His real dad is locked away in prison. With no one else to turn to, Quan joins the Black Jihad, an organization that sells weapons.
The story begins with Quan in jail. We soon learn that he is being tried for killing the same racist police officer who profiled Justyce. Quan begs the question of how he and Justyce turned out so differently. Even with a new legal team fighting for his freedom in the juvenile (in)justice system–if he even gets out–how can Quan move forward?
A powerful and essential novel today to better understand the racist policies that Ibram X. Kendi and documentaries like 13th discuss, Stone shows the brutal and honest truth about growing up poor and Black in America. Quan is entangled in a broken system that seems nearly possible to escape. Amazon | Goodreads | Book Information→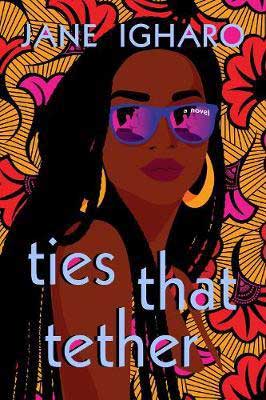 Multicultural Romance | Book Set In Canada
September 29, 2020*
I think I have a new favorite romance of 2020: Ties That Tether by Jane Igharo. For September 2020 book releases, I wouldn't skip this one. I'm not going to lie: I devoured Ties That Tether in a single afternoon.
Born in Nigeria, Azere and her family move to Canada with the death of her father. On his deathbed, Azere promises him that she will marry an Edo man — an assurance she works hard to keep until gorgeous, sincere, and slightly broken Rafael enters her life during a one night stand.
The problem is, Rafael is white. When Rafael turns up as the new office employee a month later, Azere is met with an unexpected surprise. She must determine how to celebrate her Nigerian heritage while remaining true to her heart, even if her mother disowns her. Rafael has a few secrets of his own…
A gorgeous story about love and culture, Igharo examines the battles interracial couples face in themselves and within their families. Azere is a strong and stunning woman who cannot say no to her stubborn mother. Readers learn more about Nigerian culture just as Rafael does, and you'll find yourself cheering for him all the way. Forgiveness and love bloom throughout the story. Amazon | Goodreads | Book Information→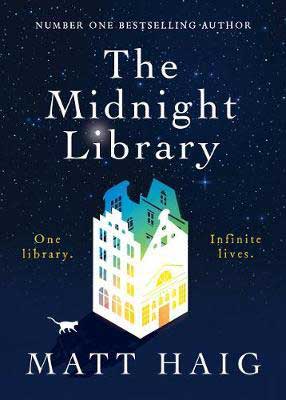 Time Travel Fiction | Book Set In Bedford, England & A Library
September 29, 2020*
TW: Attempted Suicide (and pet death)
Full disclosure: when I picked up The Midnight Library, I had only seen 'library' in the title and had to have it. When the novel started with Nora Seed taking her life after finding her dead cat alongside the road, I was shocked and almost ready to shut the novel for good. That's on me. I am SO relieved that I didn't as I LOVED this novel.
Having lost a dear friend last year, I was worried this title would be hard and triggering, too. However, the message is mind-blowingly inspiring and thought-provoking: Imagine if you could see your other possible lives and fix your regrets. Would that path be better? Would that make you happier?
Nora finds the answers as she intentionally overdoses on pills. Caught in the Midnight Library, Nora discovers books filled with the ways her life could have turned out. She tries on these new lives, pursuing different dreams, marrying different people, and realizing that some parts of her root life were not as they seemed on the surface.
Against reading some of the worst new books this month, The Midnight Library by Matt Haig is one of my all-time favorite September 2020 book releases and possibly even one of my most coveted books of the year. Find hope and simplicity in an authentic time travel-like novel. Haig addresses mental health through a new lens that is both beautiful and poignant. I wish my friend had a midnight library, but maybe this book will be it for others. Amazon | Goodreads | Book Information→
Historical Fiction September 2020 Book Releases
Below, find some of our most anticipated September 2020 book releases that we think you will love or that we are adding to our TBR pile.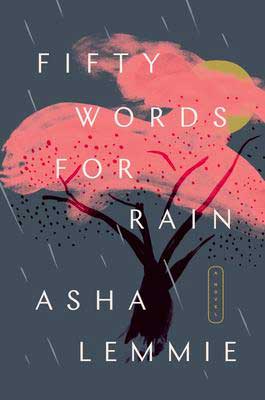 Post WW2 Historical Fiction | Book Set In Kyoto, Japan
September 1, 2020
One of the books I almost requested as an ARC but regrettably held off on for September 2020 book releases includes Fifty Words For Rain by Asha Lemmie. My book blogging friend Rachael over at Booklist Queen confirmed that this is a fantastic novel that TUL readers will love.
Set in Kyoto, Japan post-WW2, Fifty Words For Rain is a coming-of-age story about a biracial girl born to a Japanese aristocrat and African American soldier. The novel follows Nori over the span of her life, overcoming prejudices to transform into the heroine readers see. Amazon | Goodreads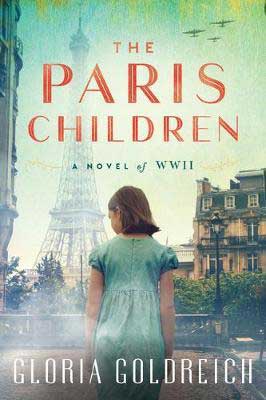 Inspired By A True Story | WW2 Historical Fiction | Book Set In Paris
September 1, 2020
If you are looking for September 2020 book releases set during World War 2, try The Paris Children. Head to Paris in 1935 to meet the daughter of a WWI war hero. Madeleine Levy joins the French Resistance to help lost children. How much will she sacrifice to save the nation? Amazon | Goodreads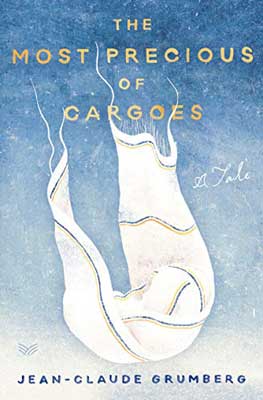 World War 2 Family Fiction
September 29, 2020
Set against the backdrop of the Holocaust, an impoverished woodcutter and his wife wish for a baby. At the same time, a desperate Jewish father throws one of his twin children into the woods when his wife can no longer provide for her. The woodcutter's wife rescues the daughter, ultimately putting their lives in danger. Amazon | Goodreads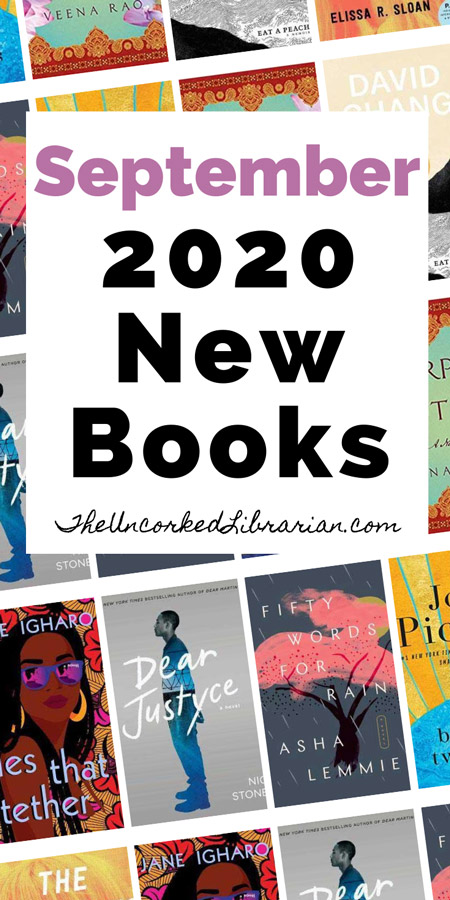 Most-Anticipated September 2020 Book Releases: Fiction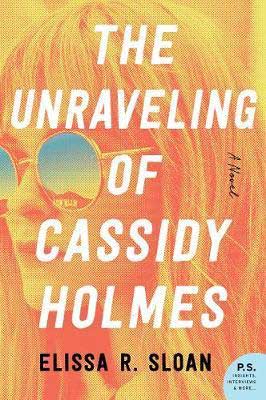 Women's Fiction
September 1, 2020
An August Book of the Month selection and since so many of TUL readers loved Daisy Jones & The Six, I wanted to alert you to this read-alike, The Unraveling Of Cassidy Holmes. Sassy Gloss, a beloved member of a popular pop group, has taken her life. Told through different perspectives, the members of the group share the darker side of the industry. Amazon | Goodreads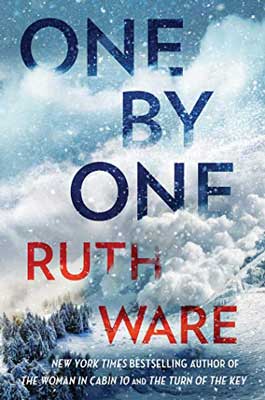 Thriller | Book Set In The French Alps
September 8, 2020
You might remember Ruth Ware from The Woman In Cabin 10. Now known as "the Agatha Christie of our time," Ware is back with another thriller releasing this September. When a London tech company attends a retreat in the French Alps, they have no idea that their team will ultimately get a little smaller. Snowed in, the group is trapped within a French chalet and the cofounder is completely MIA. Get ready for the ultimate toxic work environment perfect if you are looking for a winter book to read. Amazon | Goodreads
Multicultural Romance | Book Set In The South | Asian-American Literature
September 29, 2020
One of the September 2020 book releases that I am hoping to get to is multicultural romance and indie press title Purple Lotus. Trapped in an arranged marriage and requesting a divorce, Tara moves to the American South. Her Indian family wishes that she'd reconcile her marriage, but Tara prefers to wed her childhood love, risking the support of her family and community. Abandonment and isolation is no stranger to Tara. Amazon | Goodreads
Nonfiction September 2020 Book Releases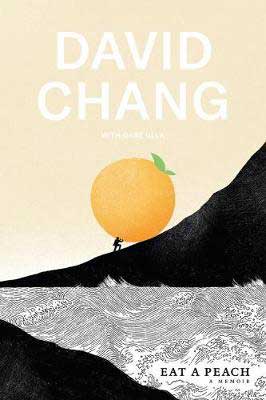 Memoir
September 8, 2020
As someone who loves Anthony Bourdain, Eat A Peach is one of the September 2020 book releases that I think we will all champion. Chang is the star of Netflix's Ugly Delicious and he is an award-winning chef known for his battle with mental health. The youngest son in a Korean-American family, Chang left the U.S. to teach in Japan where he had his first manic episode. Food saved Chang's life, and readers learn about his path to being a famous chef. Amazon | Goodreads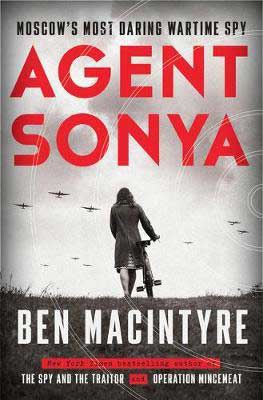 Espionage | Biography
September 15, 2020
Set during the Cold War, learn about the female spy known as "Sonya." Born in the Cotswolds, Ursula Burton seemed like your ordinary mother working as a machinist. However, she and her husband were also spies. Burton worked as a Soviet intelligence officer and was one of the most hunted women Communists during the war. Amazon | Goodreads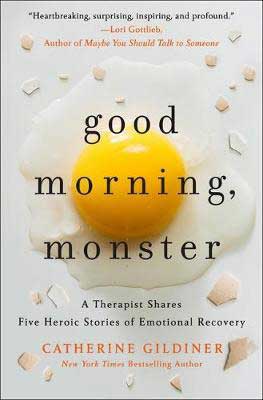 Nonfiction Therapy
September 22, 2020
One of the nonfiction September 2020 book releases that has been getting rave reviews, I'm intrigued by therapist Catherine Gildiner's Good Morning, Monster. This one sounds a tad like Michele Harper's The Beauty In Breaking, which you know I loved, and it's also been compared to The Glass Castle and Educated. Gildiner shares stories from her five most memorable therapy patients. You learn more about the behind-the-scenes of therapy while also finding inspiration. Amazon | Goodreads
Two Boozy September 2020 Book Releases: Cookbooks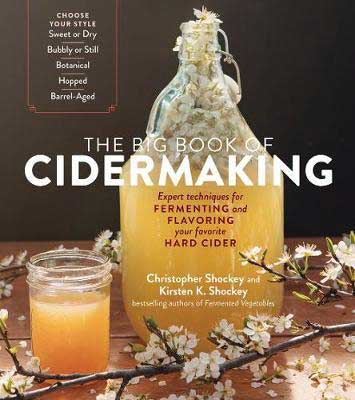 Distilling Cookbook
September 1, 2020
Learn how to make a variety of hard cider with step-by-step instructions from fermentation experts. Who is all in with me? I feel like it's going to be a long fall. Amazon | Goodreads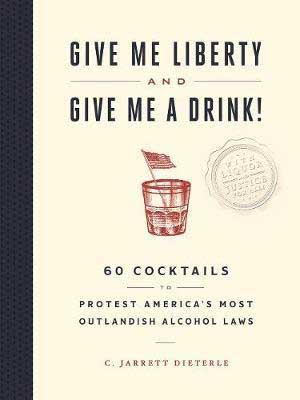 Cocktails | Cookbook | Political Humor & History
September 15, 2020
There are a few boozy September 2020 book releases that I'm eyeing with my new literary cocktail adventures. Give Me Liberty and Give Me a Drink! promises 65 cocktail recipes and 65 booze laws, including how in New Mexico, $1 margaritas are illegal. Amazon
Which of these September 2020 Book Releases are you most looking forward to?
What upcoming September 2020 book releases are you eyeing? Which new books will you skip? Are you checking out a few that we missed? Let us know in the comments.
You May Also Enjoy:
Best Of Fall 2020 Reading Guide
October 2020 Book Releases
Best Books Releasing November 2020
December 2020's Newest Books

Summer Book Releases:
Must-Read August 2020 Book Releases
Best Book Releases of Summer 2020
Summer's Best WW2 Books
Summer's Best Historical Fiction Books
The Most Anticipated Book Releases of 2020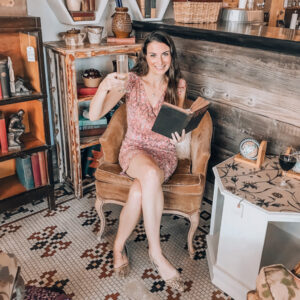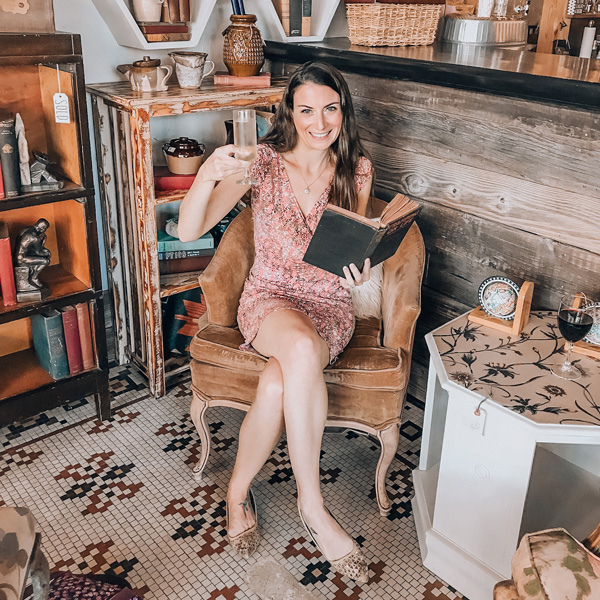 Christine (she/her) is the owner, lead editor, and tipsy book sommelier of The Uncorked Librarian LLC, an online literary publication showcasing books and movies to inspire travel and home to the famed Uncorked Reading Challenge.
With a BA in English & History from Smith College, an MLIS from USF-Tampa, and a U.S. Fulbright Fellowship in Christine's back pocket, there isn't a bookstore, library, or winery that can hide from her. Christine loves brewery yoga, adopting all of the kitties, and a glass of oaked Chardonnay. Charcuterie is her favorite food group.