Are you wondering what October 2020 book releases are worth a read? See which new October books we loved, what we think you'll enjoy, and what upcoming books you might want to skip.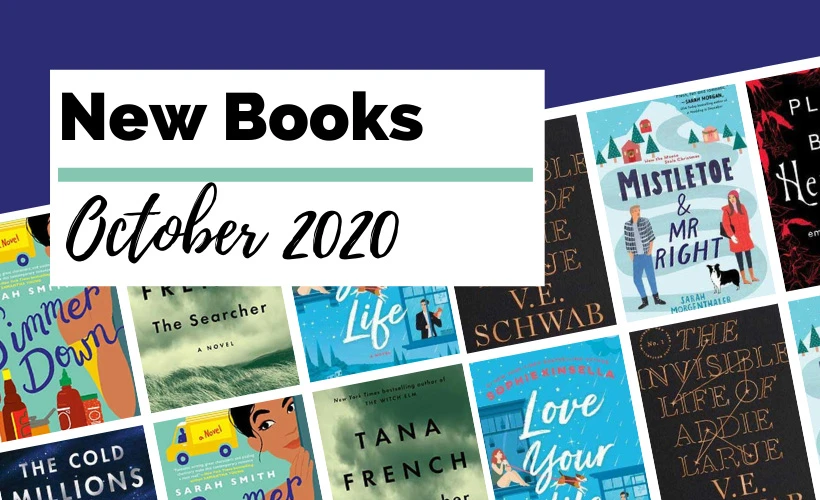 I always love working on fall reading lists to get in the seasonal and holiday spirit. The October 2020 book releases are certainly festive and filled with love, moose, and romantic locations. Plus, add in great food, lovable friends, and loyal pooches — all of whom survive on this book list.
Typically, I don't read many romances, but somehow most of the new books releasing this October 2020 are rom-coms that you can read in a day. I've also included some of the most-anticipated October 2020 book releases for historical fiction, LGBT+ books, thrillers, and literary fiction.
So, which new book releases should you grab or skip this fall? Let's get started!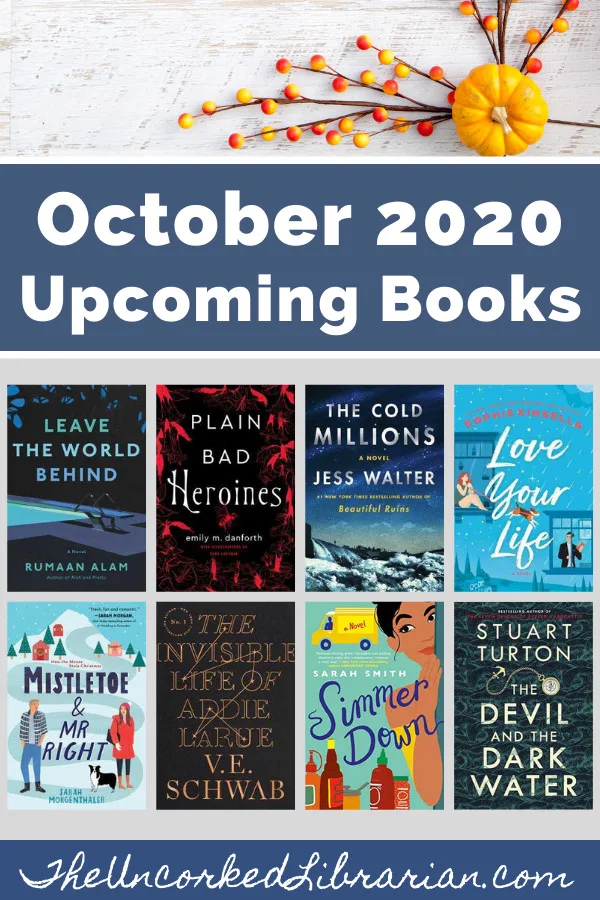 October 2020 Book Releases We've Read
*Books marked with an asterisk are upcoming October 2020 book releases and ARCs that we requested in exchange for a fair and honest review or were freely gifted/offered by the author or publisher. Please know that dates of publication are subject to change.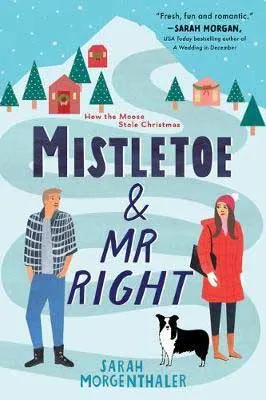 Rom-Com | Christmas Book | Book Set In Alaska
October 6, 2020*
If you are looking for October 2020 book releases that will put you in the Christmas spirit, don't miss the second in the Moose Springs Alaska series, Mistletoe & Mr. Right. You might remember Morgenthaler's The Tourist Attraction, which I loved. And no, you definitely don't have to be familiar with the first book to pick up this one — Zoey and Graham are back, but Mistletoe & Mr. Right follows Zoey's rich best friend, Lana, and her struggle within her family's billion-dollar company.
Although I find Lana's overuse of the word "dearest" terribly annoying and out of character and wish there was more evil Santa Moose since the book is marketed as such, I laughed out loud at the B&B squirrel taxidermy and tranquilizer mishap scenes. Morgenthaler's lovable cast of characters defines love, tourism vs local life, and hardship. The story is sweet in its vulnerability.
Readers will chuckle as well as cozy up for this Christmas romance as Lana tries to save the future of Moose Springs while engaging in a casual romance with one of the locals. Amazon | Goodreads | Book Information→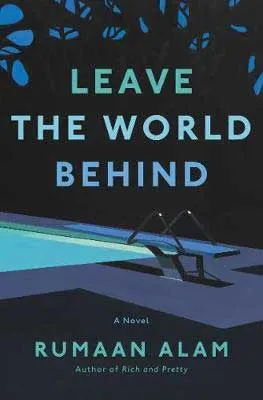 Book Set In Long Island, New York
October 6, 2020
Amanda and Clay are vacationing on Long Island when an older couple tells them that there is a blackout in NYC. With no way to fact check, they aren't really sure what to believe. Suspenseful and thrilling, is everyone safe in this little bubble of isolation? What is going on, and who can you trust?
Leave The World Behind was my October 2020 BOTM selection and one of the most intense books I've read all year. Who knew you could say so much about humanity in just a mere few days plotline? Amazon | Goodreads | Book Information→
---
Join The Uncorked Reading Challenge Today
---
Travel around the world with the Uncorked Reading Challenge. Get the best book and movie recs straight to your inbox. Sign Up Now.
---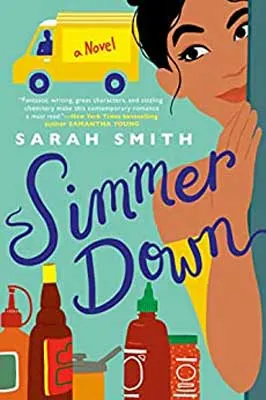 Multicultural Romantic Comedy | Book Set In Maui
October 13, 2020*
I've read quite a few romantic comedies for our October 2020 book releases, and even if you aren't a rom-com fan, I think you'll devour Simmer Down. Sarah Smith came for me with this Maui-based, foodie story: there is swearing, cats, abs, and pink champagne. What's not to love?!
P.S. I once critiqued an author for his amateur sex scene, which he didn't take very well. Let me tell you, that author could learn a thing or two from Smith…she can bring it to the bedroom… On the page, of course!
Readers will head to Maui for the ultimate food truck war. When hottie Callum and his brother Finn park next to Nikki and her mom, disregarding all proper food truck etiquette, IT'S ON!! Both trucks are preparing for the Maui Food Festival contest with the potential to change their lives.
Fortunately, Nikki's stubborn and cautious life plan is thrown into a tizzy when she starts falling for the sweet AF competition. Will she realize that there is more to life than work before it's too late? And, can Nikki ever learn to love again after losing her father?
Fast-paced, sexy, and super sweet, I loved Simmer Down as a blogger and IGer. You'll feel the salty Maui breeze and want to dance like you haven't danced in ages. Callum and Nikki's relationship will make your heart smile, and Callum is the perfect book boyfriend. Amazon | Goodreads | Book Information→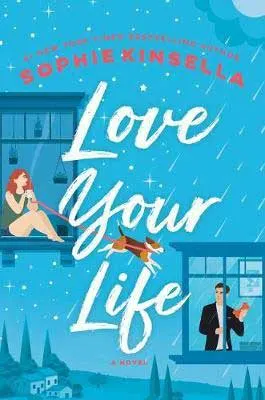 Romance | Book Set In Italy & London
October 27, 2020*
I'm not always a Sophie Kinsella fan, but when I'm in the mood for chick-lit, she's my go-to. If you enjoy books set in gorgeous Italy, you won't want to miss Love Your Life. Send me to a monastery with wine and a beach nearby any day.
Ava — who is a tad annoying as a character — is completely over the impersonal algorithms of dating apps. As she heads to Italy for a writers' retreat to focus on her book, Ava isn't expecting to find love at first sight. All participants are required to adopt new names and are warned not to share their personal lives. They are here to write.
When the canceled martial arts group joins them, Ava falls for a man before she even knows his real name. When both Ava and the mystery man return to London and their Italian honeymoon ends, will their love fizzle with it?
Kinsella had me falling in love with Italy all over again. I cracked up at the comedic contrast between Matt and Ava's expectations and realities. Their gaggle of eccentric friends makes the story even more lovable, and Ava and Matt-land are quite cute. I'd say if you fangirl Kinsella, grab this one for a fun, flirty, and light read. Amazon | Goodreads | Book Information→
October 2020 Book Releases: DNF/Skimmed To End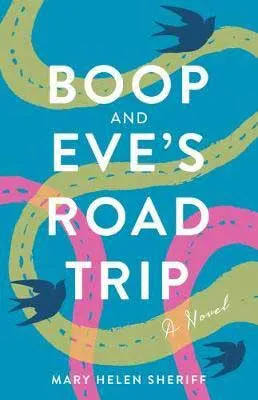 Women's Fiction | Southern Fiction
October 6, 2020*
Mary Sheriff has always been a supportive author and reader for TUL, which makes me sad that Boop and Eve's Road Trip was one of the October 2020 book releases that I just couldn't finish.
Eve is depressed and lost with an overbearing mother. Her spunky grandmother, Boop, wants to take a road trip to see her sister in order to reconcile the past and help save Eve. Overall, the premise is meant to be relevant, fun, and endearing.
Unfortunately, Boop and Eve's Road Trip reinforces stigmas and stereotypes while inadequately and insensitively addressing deeper subjects. Women who get dressed up to go dancing paired with phrases such as "sluts" wearing "whore boots" rub me the wrong way, even if the author is trying to convey that Eve comes from a conservative family.
I also don't find the coverage of Eve's suicidal depression something to attempt with humor; Sheriff notes that starving would take too long, hanging was "ow," and slighting wrists was "gross." In addition, "midget" is a pejorative term, and while Boop is old and learning, these details don't add to the story – they just unintentionally hurt people. The discussion of teen pregnancy at the end also made me cringe. Amazon | Goodreads
Most-Anticipated October 2020 Book Releases: Historical Fiction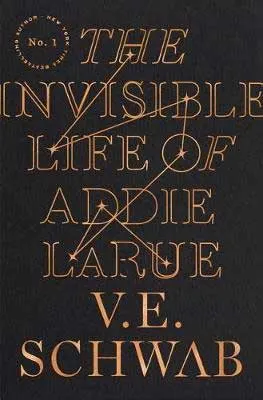 Historical Fiction & Fantasy | Book Set In France
October 6, 2020
It's 1714 in France and Addie LaRue makes a deal, giving her immortality. The catch is that everyone Addie meets will ultimately forget who she is — even while she is determined to be remembered. Reminiscent of The Time Traveler's Wife, Addie's curse takes a turn when 300 years later, a man in a bookstore remembers her name. Amazon | Goodreads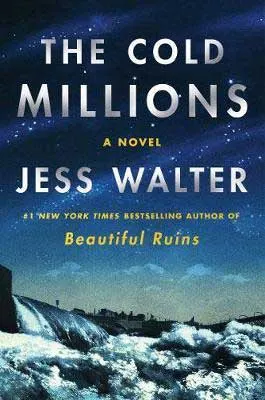 Historical Fiction | Book Set In Spokane
October 27, 2020
Head to 20th-century America in one of our most-anticipated October 2020 book releases. Jess Walter, the author of Beautiful Ruins, is back with a historical fiction novel set in Spokane. The Cold Millions follows the Dolan Brothers as they work to make decent lives for themselves in a hard as heck world. Find themes of class, wealth, feminism, and family. Authors like Anthony Doerr have called The Cold Millions "a literary unicorn." Amazon | Goodreads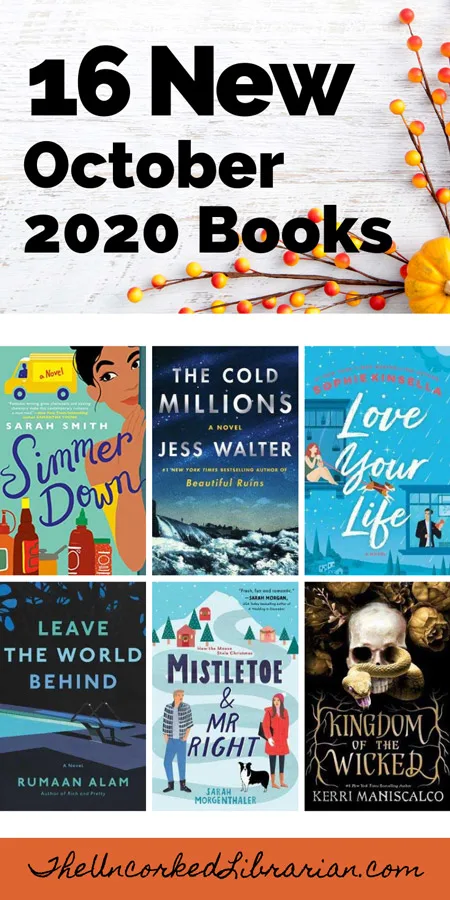 LGBTQ+ October 2020 Book Releases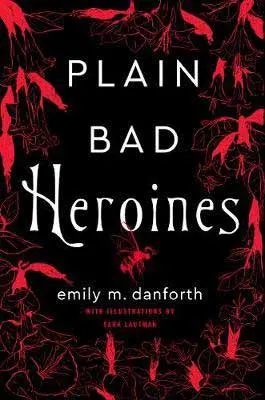 LGBTQ+ Fiction | Gothic Lit | Illustrated
October 20, 2020
One of the most intriguing October 2020 book releases that has received brilliant praises from O, The Oprah Magazine, don't miss Plain Bad Heroines. A Victorian gothic romance set in 1902 at the Brookhants School for Girls, Flo and Clara create the Plain Bad Heroine Society. This private club meets at an apple orchard where the young women are later discovered stung to death by bees.
Brookhants School for Girls continues to have more mysterious deaths before closing its doors for good. Flash forward 100 years where the institution is now inspiring a bestselling novel and film. Is the school's curse still alive and well? Amazon | Goodreads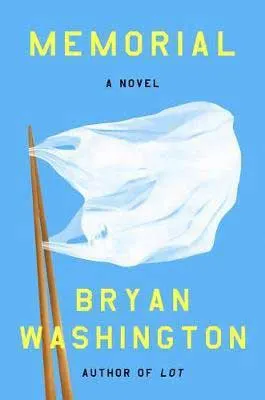 LGBT+ New Adult Literary Fiction | Book Set In Houston, Texas
October 27, 2020
One of the LGBTQ+ October 2020 book releases that I keep hearing about for both good and bad, Memorial promises a multicultural coming of age story filled with relationship and family angst.
Mike, a Japanese-American chef, and Benson, a Black daycare teacher, are in love. They live together in Houston, Texas, but with their relationship breaking down, they also might not be working out that well. Mike heads off to Japan to see his dying father, learning more about himself. Meanwhile, Benson is back at home going through his own personal journey. Amazon | Goodreads
Mystery & Thriller October 2020 Book Releases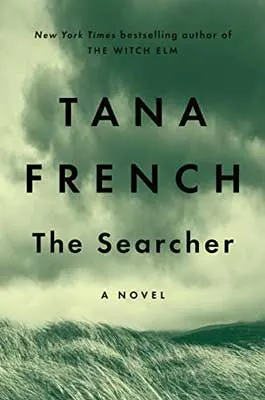 Thriller, Mystery, Suspense | Book Set In Ireland
October 6, 2020
One of the October 2020 book releases that I wasn't cool enough to snag, The Searcher sends readers to rural Ireland. After a cruddy divorce and having worked on the Chicago police force for a quarter of his life, Cal buys a home in a small Irish village.
Unfortunately, Cal can't seem to settle into retirement as a local boy goes missing in an otherwise normal and sleepy village. Cal's beautiful oasis is quickly turned upside as he tries to uncover the mystery of the disappearing boy. Amazon | Goodreads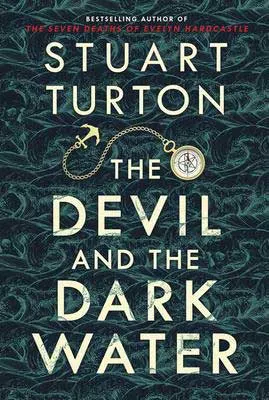 Historical Crime Fiction | Book Set In Amsterdam
October 6, 2020
For upcoming whodunit October 2020 book releases, enter The Devil And The Dark Water and land on a ship headed to Amsterdam. It's 1634 and Detective Samuel Pipps and his bodyguard are on a boat destined for Pipps's execution. Pipps is accused of a crime while also now marked for death by a possible demon on the ship. Can Pipps solve the mystery before the entire crew and passengers end up dead? Can his bodyguard help prove his innocence? Amazon | Goodreads
Popular Books In A Series Releasing In October 2020
A Time For Mercy (Jake Brigance Book 3) by John Grisham – October 13, 2020 – Head to Clanton, Mississippi in 1990 for this legal thriller.

The Sentinel: A Jack Reacher Novel #25 by Lee Child & Andrew Child – October 27, 2020 – Reacher intervenes in an ambush in Pleasantville, Tennessee.
YA Releasing In October 2020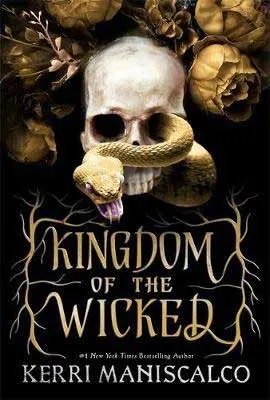 YA | Kingdom of the Wicked Series Book 1 | 19th Century Sicily
October 27, 2020
One of the October 2020 book releases that I am eyeing for YA includes a new series, Kingdom Of The Wicked. Set in 19th century Sicily, two sisters are living secretly among humans as witches. When one of them is found dead, the other sets out to find the murderer. Amazon | Goodreads
YA October 2020 Book Releases: Notable Books Made Into Graphic Novels
Long Way Down by Jason Reynolds & Illustrated by Danica Novgorodoff – October 13, 2020 – Reynold's Newbery Honor, Printz Honor, and Coretta Scott King Honor–winning book about revenge is becoming a graphic novel.
Fangirl Volume 1 by Rainbow Rowell & Illustrated by Sam Maggs – October 13, 2020 – I loved Rowell's Fangirl, which means that a Manga-version is a must!
Which of these October 2020 Book Releases are you most looking forward to?
What upcoming October 2020 book releases are you eyeing? Which new books will you skip this fall? Are you checking out a few that we missed? Let us know in the comments.
You May Also Enjoy
Best Of Fall 2020 Reading Guide
12 New Books To Read This December
17+ Hot New November 2020 Book Releases
Favorite Books Releasing September 2020
Upcoming Books To Read In 2020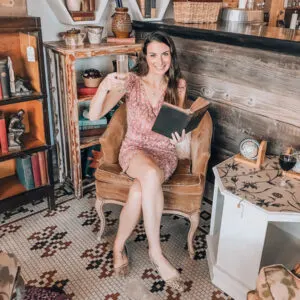 Christine (she/her) is the owner, lead editor, and tipsy book sommelier of The Uncorked Librarian LLC, an online literary publication showcasing books and movies to inspire travel and home to the famed Uncorked Reading Challenge.
With a BA in English & History from Smith College, an MLIS from USF-Tampa, and a U.S. Fulbright Fellowship in Christine's back pocket, there isn't a bookstore, library, or winery that can hide from her. Christine loves brewery yoga, adopting all of the kitties, and a glass of oaked Chardonnay. Charcuterie is her favorite food group.