What are the most anticipated March 2021 book releases to read? From powerful woman to headboard-breaking romance, we got you.
Sigh. I promised myself that I would cut back on a few of the new March book releases to catch up on the destination booklists that I'm working on. But here we are, and March is always a fabulous month for the publishing industry.
Six exciting March 2021 book releases in my hands that I'm currently reading — either from NetGalley, Amazon First Reads, or Book of the Month, include Black Boy Out Of Time, The Lost Apothecary, The Rose Code, Infinite Country, The Dating Plan, and Firekeeper's Daughter. They've been soooo good, so far.
How can you go wrong with historical fiction featuring dangerous women and earth-shattering lovemaking? You can't! Plus, March promises thought-provoking, diverse new reads.
So, what are March 2021's most-anticipated new books? Below we are sharing top books releasing in March to love, look out for, or to at least help you decide if you want to pass on a few.
Explore all of the Great 2021 Book Releases Here.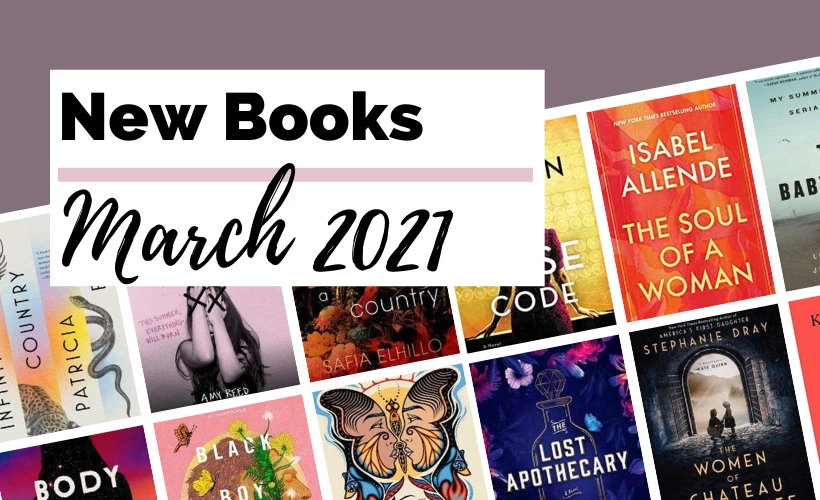 A few easy ways to grab these upcoming book releases:
Hot New March 2021 Book Releases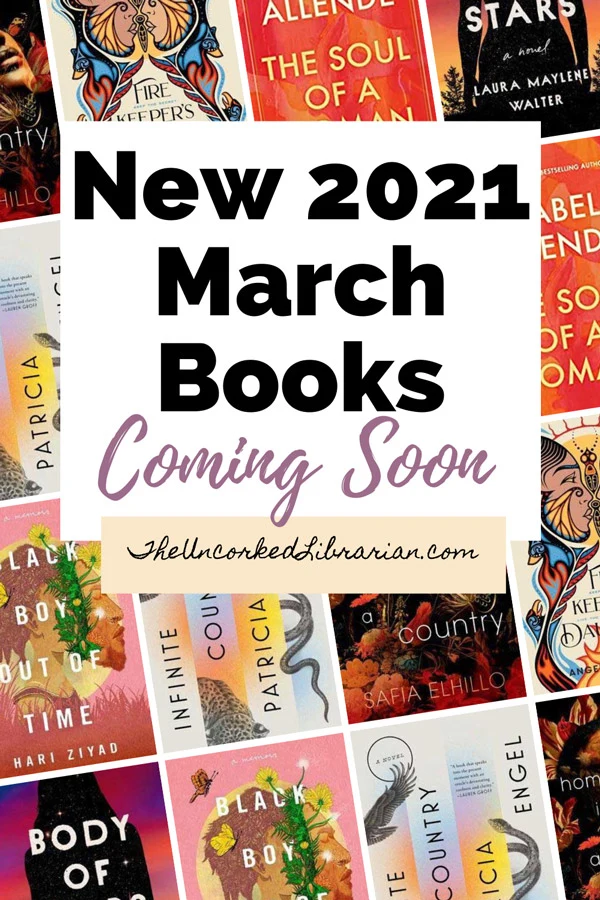 *Books marked with an asterisk next to the publication date are upcoming March 2021 book releases and ARCs that we requested in exchange for a fair and honest review or were freely gifted/offered by the author or publisher. Please know that dates of publication are subject to change.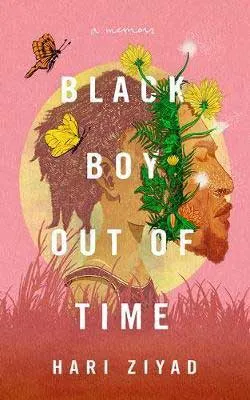 LGBTQ+ Memoir | Set In Ohio
March 1, 2021
TUL Rating: Coming Soon
Amazon First Reads is one of my favorite perks of being an Amazon Prime Member. For March 2021 book releases, I snagged a copy of Black Boy Out Of Time, a coming-of-age story. Born to a Hindu Hare Krsna mother and a Muslim father with 18 siblings, Ziyad writes about growing up queer and Black in Cleveland, Ohio.
---
---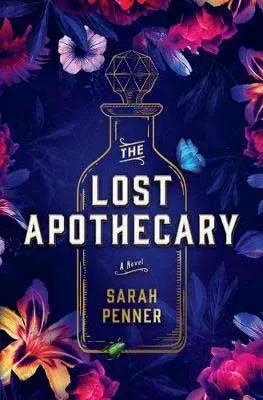 Historical Women's Fiction Set In London
Expected Publication: March 2, 2021*
TUL Rating: 5 Stars
For historical fiction lovers that covet a little murder paired with libraries, do not skip The Lost Apothecary. All of the hype is completely worth it. Plus, our March 2021 Reading Challenge theme is 'historical fiction with inspiring women.' Obviously, the murder aspect is not inspiring, but you'll champion these strong women — especially Caroline, as she searches to live her truest life.
Caroline let go of her career dreams when she married her now cheating husband — he gets even more manipulative and gross, too. Flying out to London to celebrate their honeymoon alone, Caroline stumbles upon the unsolved mystery of the apothecary murders from the 18th century, changing the course of her life.

Amazon | Goodreads | Book Information
---
---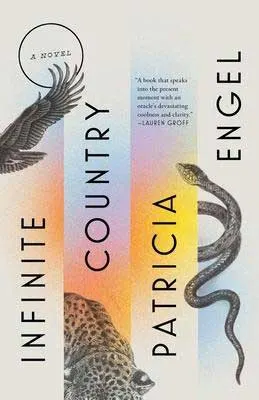 Hispanic Family Fiction | Immigration | Book Set In Colombia
Publication: March 2, 2021
TUL Rating: 4 Stars
My February Book Of The Month selection and in a month with much longer book releases, don't skip short but powerful Infinite Country.
A multigenerational story, Talia is trapped in a correctional facility while her dad is waiting for her with a plane ticket to America. Although he cannot return to the U.S. — having been deported — her mother and siblings are waiting for her. Talia runs away from the institution, taking dangerous risks to get back to Bogota.
A family separated against the backdrop of the Civil War, explore themes of racism, survival, identity, and immigration. Infinite Country will have you thinking long after you close the book, and you realize just how flawed America's treatment of immigrants really is.
Amazon | Goodreads | Book Information
---
---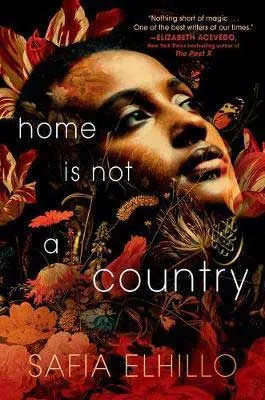 YA Poetry
Expected Publication: March 2, 2021
From the bestselling author of The Poet X, find a novel-in-verse about family, racism, bullying, and fitting in. Nima is a 14-year-old Muslim immigrant. While her family hoped for a better life, they are struggling. When Nima's best friend is beaten in a hate crime, readers learn more about Islamophobia and oppression against immigrants.

Amazon | Goodreads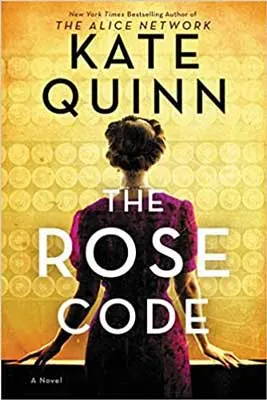 WWII Historical Fiction Set Across Europe
Expected Release Date: March 9, 2021*
TUL Rating: 5 Stars
Kate Quinn is back at it with another WWII historical fiction novel. The Rose Code promises a riveting story about three women recruited to help crack German military codes. My favorite is Osla and her feisty feminist vibes and ability to woo a prince in her boiler suit. She's not just another dizzy Deb.
Watch as WW2 and betrayals destroy this once tight friendship. When the women reunite — as one is in a mental health institution — they must crack one more code to catch a traitor as Britain prepares for a royal wedding.
Although a bit lengthy, the character development and plot will engross you. If you love reading about lesser-known stories during the war — especially those shining a light on women, The Rose Code is for you.

Amazon | Goodreads | Book Information
---
---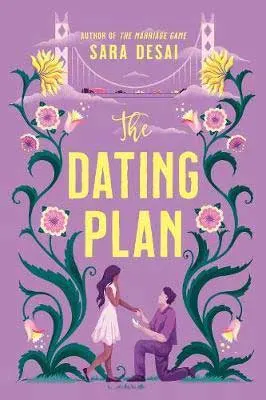 Multicultural Rom-Com Set In California
Publication Date: March 16, 2021*
TUL Rating: 4 Stars
If you are in the mood for a headboard breaking, super sweet, and hilarious multicultural romance, don't skip The Dating Plan. I devoured this new March new release in less than 2 days, and it was just the escapist book and love story I needed this winter. You'll love the adventurous, punch-throwing families and the safety net of blissful predictability.
Daisy Patel is smart, beautiful, and single. Her Indian aunties are determined to find her match, even though she is still overcoming the trauma of being abandoned by the people she loves. When her Irish-American childhood crush, Liam — who stood her up on prom night — comes back into her life and needs a fake wife, they decide to make the arrangement work for them both. The caveat: no emotions and no physical, ya know… That doesn't last long…

Amazon | Goodreads | Book Information
---
---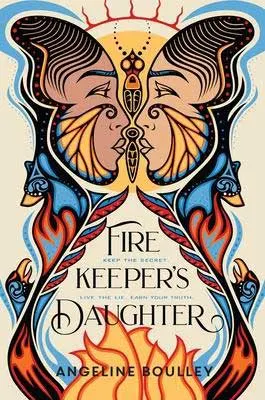 Multicultural YA
Expected Release Date: March 16, 2021*
TUL Rating: 4 Stars
After witnessing the murder of her best friend, Daunis goes undercover for the FBI. Drugs have infiltrated the Ojibwe community and are taking her friends and family, one by one. While battling with the lies that she is telling her close-knit community, Daunis can't help but fall for Jaime, a young officer on the case.

A fast-paced yet beautiful novel across generations with powerful Native representation, I appreciated learning more about the issues that affect communities like the Ojibwe. I also gained more knowledge about Ojibwe culture, heritage, and traditions. My only qualm is that, at times, Daunis's character felt off-balance and contradictory in both her maturity and actions. Overall, this is a must-read and essential debut of 2021 with one fierce woman.

Amazon | Goodreads | Read More
---
Join The Uncorked Reading Challenge Today
---
Travel around the world with the Uncorked Reading Challenge. Get the best book and movie recs straight to your inbox. Sign Up Now.
---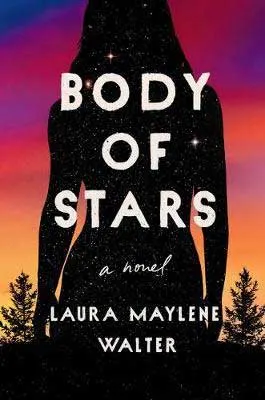 Magical Realism
Expected Publication: March 16, 2021
Recently, one of the publishing staff reached out to alert me to this alluring new March book release, Body Of Stars, noting that the author works at Cleveland Public Library. I'm told that this book is perfect for lovers of Fiona Davis's The Lions of Fifth Avenue. Yes, please!! A story filled with fortune-telling and themes about misogyny and family, watch as Celeste battles to create her own future.

Amazon | Goodreads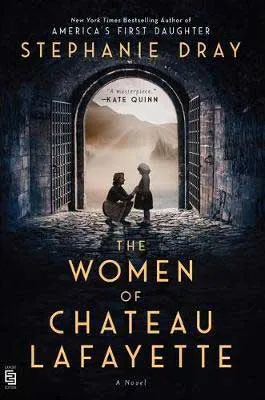 Historical Fiction Inspired By A True Story Set In France
Expected Publication: March 30, 2021
A thrilling story of three women across time and wars, follow a socialite, French school teacher, and politician's husband as they challenge the conventions of their time. The Women Of Chateau Lafayette is based on a true story set at a real French castle.

Amazon | Goodreads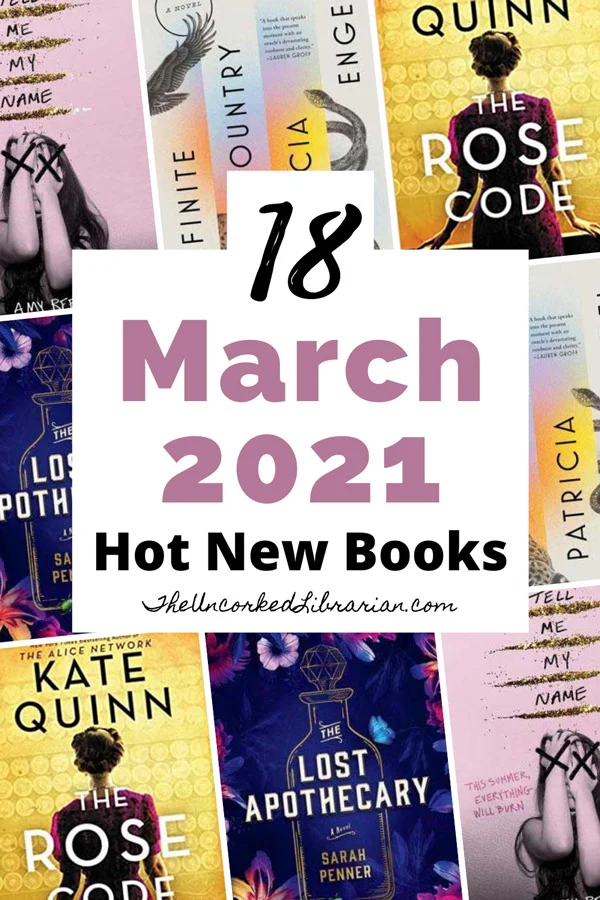 ---
---
More Noteworthy March 2021 Book Releases
Which March 2021 book releases are you eyeing?
What new March books are you most excited for? Let us know in the comments!
You May Also Enjoy:
Upcoming 2021 Book Releases You Don't Want To Miss
New 2021 WW2 Books
New Books By Month:
Summer Time Books: June 2021
Top Books Releasing This May
April 2021 Book Releases
February's Newest Books
New Books Released In January 2021
Best Books Of 2020 You Might Have Missed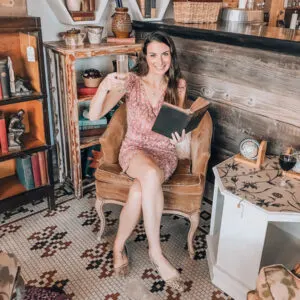 Christine (she/her) is the owner, lead editor, and tipsy book sommelier of The Uncorked Librarian LLC, an online literary publication showcasing books and movies to inspire travel and home to the famed Uncorked Reading Challenge.
With a BA in English & History from Smith College, an MLIS from USF-Tampa, and a U.S. Fulbright Fellowship in Christine's back pocket, there isn't a bookstore, library, or winery that can hide from her. Christine loves brewery yoga, adopting all of the kitties, and a glass of oaked Chardonnay. Charcuterie is her favorite food group.