Listen to the best library podcasts – for librarians, avid readers, and educators – to enhance your knowledge and broaden your horizons.
Whether you work in an academic, school, or public library, are a teacher or techie, or just love books, many of these librarian podcasts will have something insightful to offer you.
First, find podcasts for librarians that discuss timely and relevant topics today, including readers' advisory, new technology like AI, censorship, and funding issues.
Learn how to better aid and support underserved populations. Discover how to diversify your library offerings, especially outside of the library's four physical walls.
Many of these school and public library podcasts are also meant to help you with ordering, classroom lessons, and fun programming. Libraries are more than just (amazing) books on shelves, after all.
Then, listen to a library podcast or two sure to make you laugh (or cry) with funny and relatable stories.
Along with book reviews, hear about new movies, games, and music. And, get all of your quirky but pressing questions answered. Do fish get thirsty?
So, keep reading to hear about our top picks for library podcasts – from an MLIS-degreed librarian. Let's get started!
You might also enjoy these terrific book review podcasts.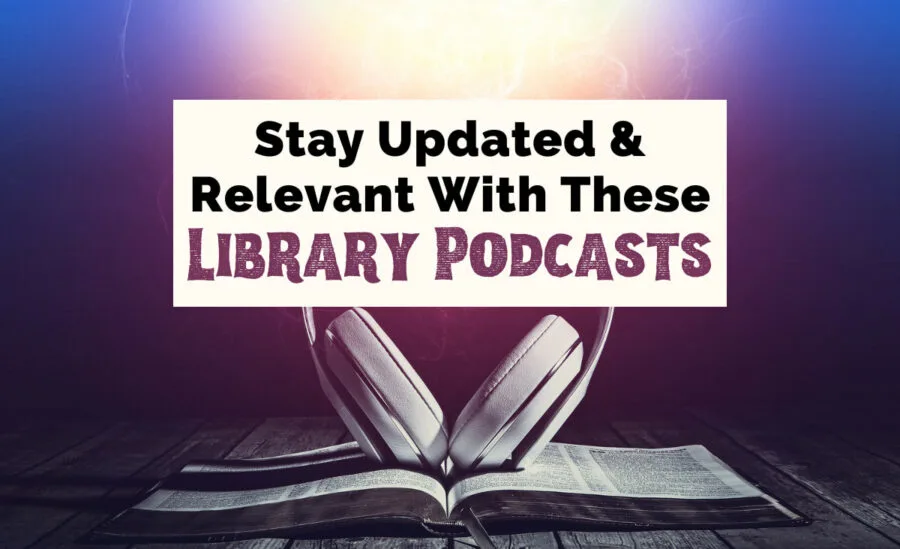 Grab your favorite books, movies, music, and podcasts here:
13 Best Library Podcasts
1. Circulating Ideas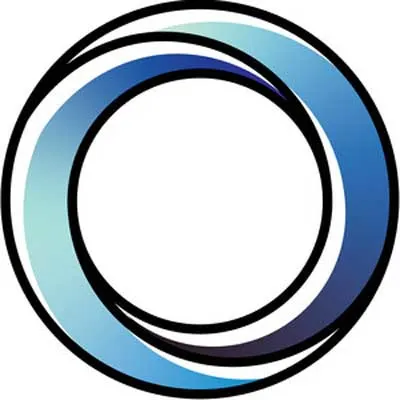 One of our favorite librarian podcasts for the 21st century, Circulating Ideas facilitates conversations about the innovative ideas that keep libraries updated and current.
It's no secret that with information at our fingertips, the role of the library has been called into question.
How, with the internet, AI, and smart devices, can the brick-and-mortar library survive?
But the host, Steve, begs us to reconsider what many consider a dying profession.
His episodes draw thoughtful conversation about those who keep the library current and impactful, especially when it comes to topics of underserved and diverse populations.
Circulating Ideas reminds listeners that libraries are still a wealth of information and resources, including digital ones, and that librarians are still very much needed.
2. Call Number/Dewey Decibel With American Libraries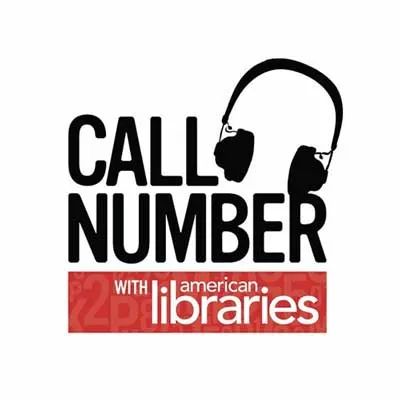 Library hauntings, cybersecurity, outreach, and program planning are just some of the conversations had on Call Number, a podcast by the American Library Association's American Libraries magazine.
Each week, associate editor and host Diana Panuncial tackles a different topic about the shifting roles of the library and its staff.
Plus, she's not afraid to take on boring topics, like library renovations and sustainability, juicy debates, such as banned books, or more niche aspects that might not have been on your library radar, like medical librarianship… and ghosts in the book stacks.
It is one of the few library podcasts that showcase just how wide and vast the services of the library are and is also an immeasurable resource for librarians and library professionals.
3. Drunk Librarians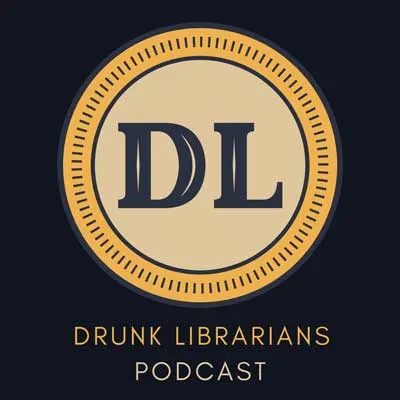 Who doesn't want to kick back with a glass of vino and listen to a bookish and boozy library podcast hosted by anonymously drunk librarians?
They wouldn't want their bosses finding out who they really are!
Librarians A and B love to get sloshed, read, and ramble.
It seemed like a great idea for a podcast, so they started getting absolutely trashed on air to talk about recent reads, library musings, and the booze they need to get through it.
It was wildly successful too, and they've developed quite the rebel librarian following.
It probably comes as no surprise that they don't hold back with their criticism of books, either. Because, as they say, who has time for crappy reads?
So, if you're looking for bookish podcasts for librarians with quirky and truthful hosts full of humor and sass, Drunk Librarians is one of our favorites.
Just know that they stopped posting new episodes as of 2021. However, we couldn't leave them off this list.
4. FYI: The Public Libraries Podcast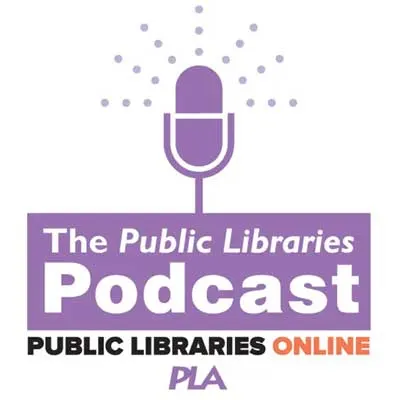 FYI: The Public Libraries Podcast is hosted by Public Libraries Online, the digital magazine published by the highly respected Public Library Association (PLA).
With a mission to address the changing needs and interests of public librarianship, the podcast aims to equip public librarians with valuable content and resources to address their ever-changing professional landscape.
As one of the best public library podcasts, FYI: The Public Libraries Podcast tackles racial equality, staff diversity, outreach for the formerly incarcerated, social services, and additional DEI topics that are related to the field.
More discussions include technological innovation, community outreach, books, authors, and programming.
Listen to FYI: The Public Libraries Podcast
5. The Librarian Is In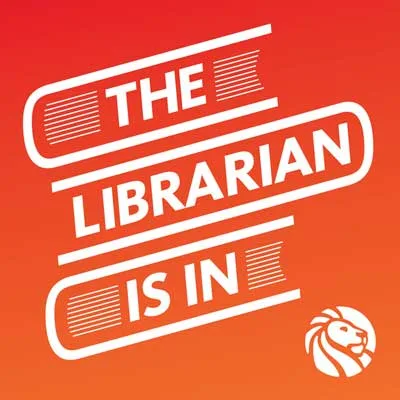 Hosts Frank Collerius and Crystal Chen, staff members of the New York Public Library, discuss books and library culture on a bi-weekly basis.
With humor and expert knowledge, they share titles and book lists across dozens of genres for anyone looking for book recommendations.
Listeners can also get the inside scoop on the programs and services offered by the New York Public Library and enjoy interviews with other NYPL staffers, librarians, and curators.
The New York Public Library hosts an additional library podcast, Library Talks, featuring more NYPL perspectives and conversations.
6. Book Club for Masochists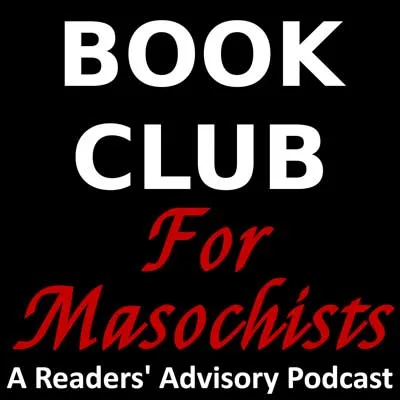 One of our favorite library podcasts, Book Club for Masochists is a readers' advisory-focused podcast aimed at helping librarians be experts in all genres. Even the ones they don't like to read!
Most experts feature a specific, randomly picked genre, including domestic thrillers, military fiction, gender, holiday romance, and many, many more.
As librarians, we appreciate how specific some of their episodes get, and we chuckle at their "hate reads" episodes.
The podcast also discusses additional topics related to readers' advisory and ordering, like moving collections, digital and audiobooks, and reading challenges.
In short, Book Club for Masochists is an essential podcast if you're a readers' advisory or reference librarian.
Listen to Book Club for Masochists
7. Lost in the Stacks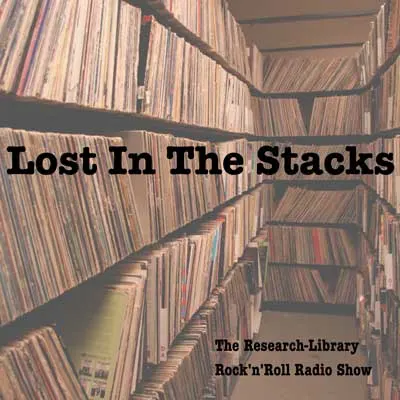 Lost in the Stacks is technically a radio show, but it's also more of a mash-up of music meets academic library podcasts.
Affectionately called the "research library rock'n'roll show," Lost in the Stacks shares music sets, interviews, and library conversations every Friday.
Library discussions and interviews, hosted by the Georgia Tech Library, cover a wide array of library-inspired topics.
The conversations are interspersed with music clips, making this one of the most eclectic and unique librarian podcasts out there.
Plus, it's one of the only resources for librarians looking for music recommendations.
Lost in the Stacks is available to listen to in syndication, as well.
8. School Librarians United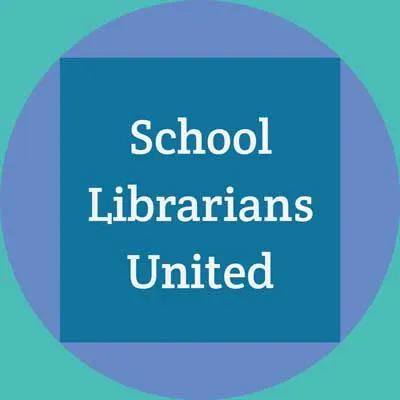 In a world of classrooms and kid-lit, library media specialist Amy Hermon sought to create a library podcast specifically dedicated to running a successful school library.
Tune into the ins and outs – as well as the unique challenges – that school librarians face.
Hermon interviews other school librarians and discusses topics such as TikTok, content warnings, manga, bibliotherapy, DEI, circulation software, management, and so much more.
Of course, there are episodes dedicated to books, including book recommendations, book-based programming, and collections, as well.
If you are or are considering becoming a school librarian, School Librarians United is not to be missed.
Listen to School Librarians United
Join The Uncorked Reading Challenge Today
---
Travel around the world with the Uncorked Reading Challenge. Get the best book and movie recs straight to your inbox. Sign Up Now.
9. Cyberpunk Librarian
If you're searching for podcasts for librarians with a penchant for technology, join Daniel Messer, a systems librarian and tech professional, discussing everything about tech and libraries.
More specifically, he provides "high tech for low budgets" – which is crucial for consistently underfunded libraries.
Admittedly, listeners should have some basis of tech and open-source knowledge; if you can decipher Messer's acronyms (think SQL, SSD, and ILS), you're off to a good start.
Just know that he hasn't recorded anything new in almost a year, and episodes can be sporadic.
Still, Cyberpunk Librarian is one of the few, if not the only, podcasts in syndication that merge high-level tech trends with the library universe.
10. Library Punk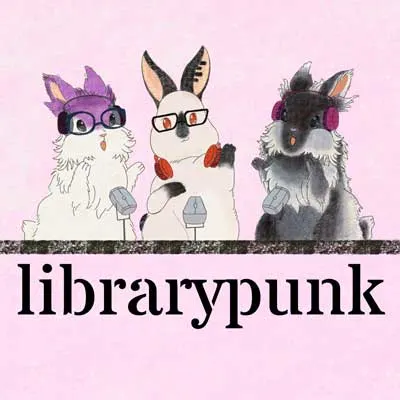 Library Punk is one of the left-leaning library podcasts, hosted by three library workers discussing politics, library musings, and how they intermingle.
Not surprisingly, they don't shy away from conversations about Pride, diversity, book bans, and intellectual freedom.
Asking the big questions is fair game for Library Punk, and the conversations and interviews featured are thoughtful, engaging, and, quite frankly, necessary.
The funny, yet clearly intelligent hosts, don't shy away from foul language and antics, either.
Listeners will undoubtedly be entertained but also challenged in the way they think about the library and the profession of librarianship.
11. Overdue Finds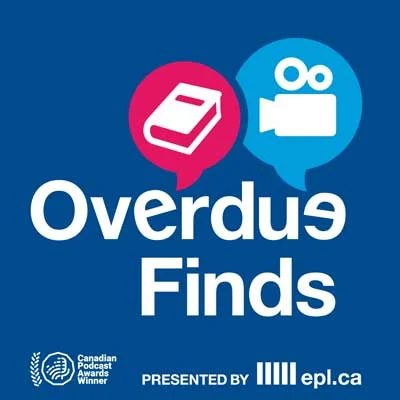 An Edmonton Public Library Podcast, Overdue Finds is hosted by Bryce and Caroline, who bring listeners episodes about books, music, movies, pop culture, and happenings around Edmonton and in the library field.
Overdue Finds continually manages to find unique topics to discuss.
From road trip memoirs to librarian stereotypes and adulting 101, many of the episodes will have listeners hooked from the start.
While some are specific to Edmonton and the Edmonton Public Library, the majority are applicable to anyone, especially librarians looking to stay up to date on books and media.
The movie and television reviews, specifically, are a fantastic resource for librarians, and not many other public library podcasts cover media and movies in depth.
While there are dozens of podcasts put out by library systems, the Edmonton Public Library manages to stand out in the niche.
12. I Blame My Shelf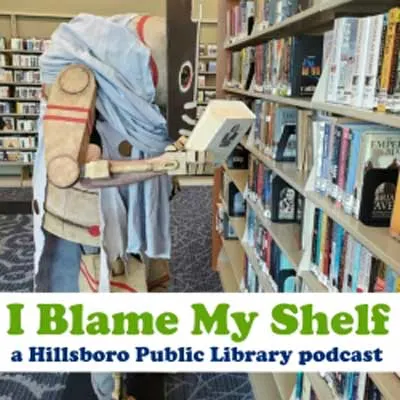 Brought to listeners by the staffers of the Hillsboro Public Library, I Blame My Shelf is another popular librarian podcast.
The staff discusses books, media, gaming, and pop culture, and is committed – as most librarians are – to helping others find the next best thing to watch, read, or play.
Each month, they discuss monthly book releases and have many other literary-oriented episodes, including summer reads, graphic novels, and genre-themed round-ups.
They've also tested out board games, created library ASMR, hosted watch parties, played trivia, and used their library of things to showcase how the library can help patrons problem-solve with their offerings.
I Blame My Shelf is a true gem in the world of library podcasts; not only is it fun and unique, but it reminds listeners of just how diverse the library's collections really are.
13. Stump the Librarian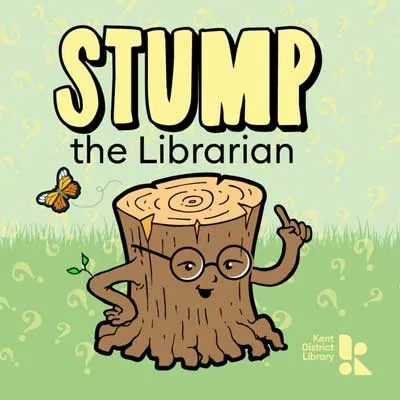 One Michigan library – the Kent District Library – is putting librarian knowledge and research skills to the test!
Librarians Jill and Liz, every other Wednesday, use their librarian minds and library resources to answer questions submitted by listeners.
Think, do fish get thirsty? How do cruise ships float? How do tornadoes happen? What animal poops squares? The more random, the better!
Along the way, they'll recommend books, resources, activities, and websites related to the topics in question. Of course, they do; they're librarians!
Stump the Librarian is one of our favorite library podcasts to listen to with kids and curious learners.
Introduce little ones to the wonderful world of information and keep your own brain active while listening!
Grab your favorite books, movies, music, podcasts, and more here:
Save Your Favorite Librarian Podcasts For Later: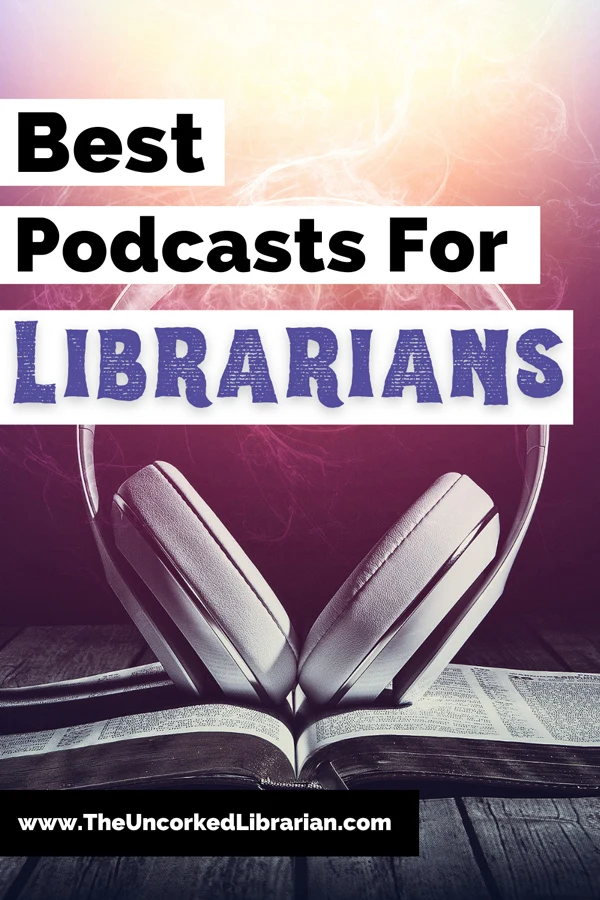 What are your favorite podcasts for librarians, educators, and book lovers?
Do you have a favorite library podcast? We are always adding to our listening lists. Please let us know in the comments.
Before you go…
Two of The Uncorked Librarian team members have their MLIS degrees and work or have worked in libraries, which is why we love writing about all things books and librarians. You might also enjoy Tori and Christine's other reading list, which is filled with books about libraries and librarians, both fiction and nonfiction.
Related Articles: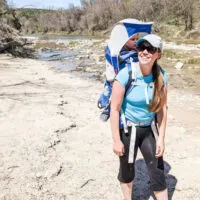 Tori (pronouns: she/her) is a mom to two boys, living in New York but adventuring everywhere, usually with a toddler on her back. She's an avid traveler, nature junkie, and writer, encouraging families to get outside and start exploring the world. When she's not hiking or traveling, you can find her lost in a book, watching Bravo reruns, or obsessively decluttering her home. Tori owns the family and adventure blog, Explore with Tori.