Why You Should Start A Book Blog
Why should you start a book blog? Free books, VIP author access, and working in your PJs are just a few of the perks to blogging about books.
Why You Should Start A Book Blog: Librarians Are Superheroes In Disguise
Starting a blog about books or any subject takes guts just like becoming a librarian.  Why did I get my MLIS?  And why did I start a book blog?  Why didn't I go into making cakes instead?
When I first had that biting inkling that I wanted to be a librarian, I daydreamed about helping that one person find the perfect book.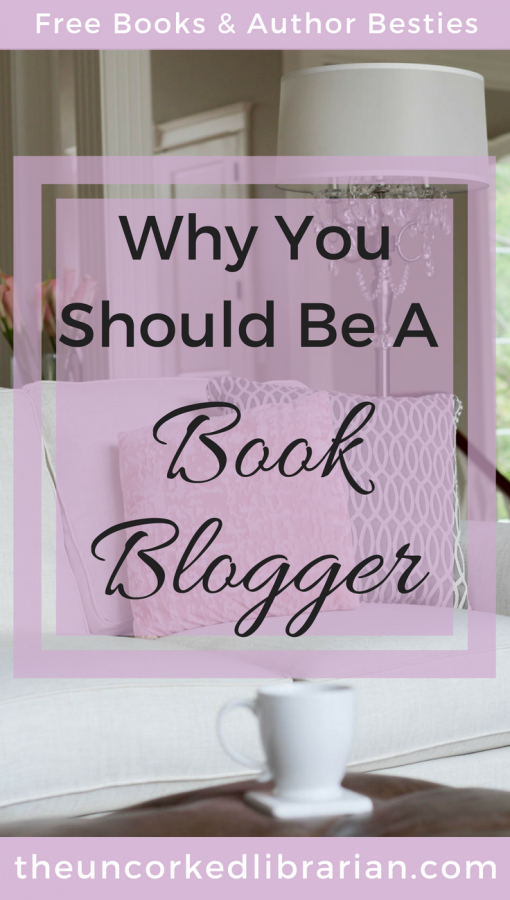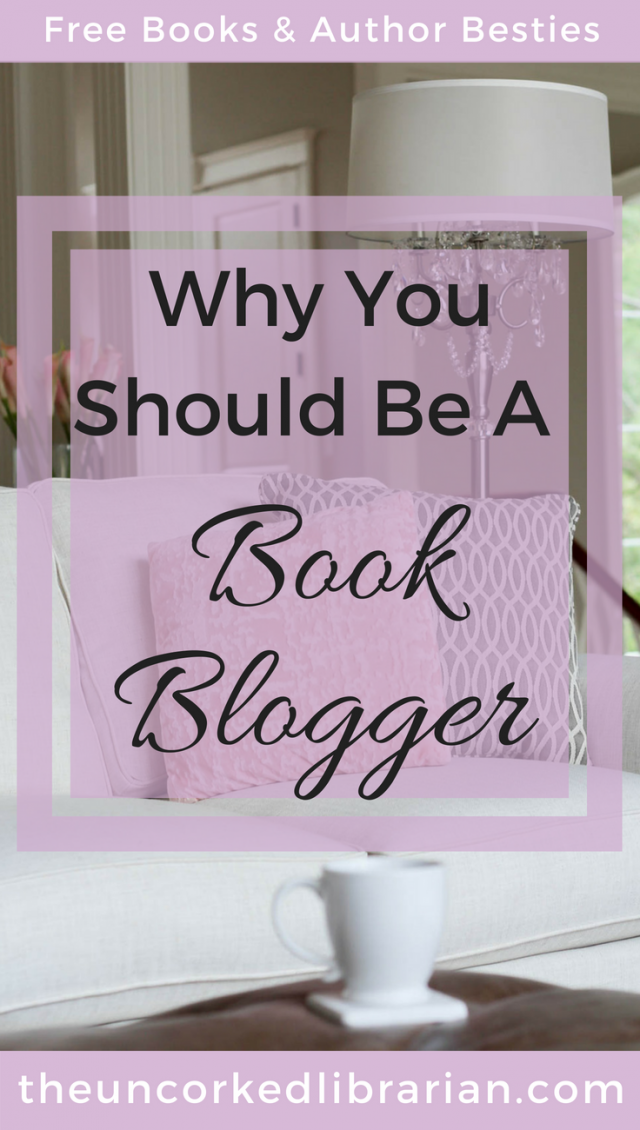 Pin
Scene:
An older woman tentatively walks up to the reference desk unsure of her next read. She's devoured the Patterson's and Cussler's, can no longer stomach the fluff of Macomber and Sparks, and gave up Bill O'Reilly after his latest scandal. In her mind, she already knows that she has out-read these perky young librarians and debates proving as such.
The staff recites the bestsellers' lists and reach for read alikes on the Novelist to no avail. Bored but not surprised, she tries not to smirk. But then something odd and borderline blasphemous happens. Brave and undeterred with a secret weapon, I—plowing through grad school MLIS lit classes—offer up a YA book.
Caught off balance, our dedicated patron vehemently shakes her head but cannot resist the historical fiction storyline. Steampunk, she rolls off her tongue. Is that bad rock music for books? This girl is crazy or just stupid. Yet, this cute little Italian librarian is so passionate about this title, yapping away in a voice that is much too loud for a library, that a rejection might crush her dreams. Thinking, "God, won't she just shut up already," the woman leaves with a book she has promised herself to only give a chapter of a chance.
A few days later, though, our protagonist returns to the library a complete YA convert. She runs–as fast as an old lady can run–into the library, arms out outstretched, and embraces the young gal. Camaraderie is a beautiful thing.
Mission: NAILED IT. This reference desk girl is the SUPREME UNCORKED LIBRARIAN.
The Keeper Of Bookish Secrets
Mind you, in my five years in the public library, I have never missionary-style (mind out of the gutter) persuaded anyone like my grandmother to even wander into the YA section, but hey, a girl can dream. Isn't that why we all become the keeper of books? To convert and dominate the world like the giant copulating praying mantises from Grasshopper Jungle?
Soon I began to think, what if I could share my love of reading and help lonelier and restless readers find their bookish soulmate that they didn't even know existed via the internet? Readers' advisory is my jam, and there had to be a better way to infect the masses.   Why not go all geeky book dragon on the web?
Unlike the library where patrons can walk away from my endless suggestions, online readers can choose to hit the back button. Or NOT.  They get sucked into the vortex.  The interwebs. Hence, the birth of a cult; I mean book blog.
Why I Started A Book Blog
I recently returned home to CT for a visit and everyone asked me what I was up too.
A book blog? How cool?
Or maybe that's what I think they said instead of "get a real gig." BUT, book blogging, like unicorns, is for real.
Imagine talking to authors on a daily basis and having all of the FREE books that you didn't even know you wanted. Then envision making money from that blog traffic and affiliate marketing through booksellers like Barnes and Noble.
Being a book blogger is hard work and time-consuming. But, just think of that older lady who might not always be able to come into the library to gently harass the librarians. Maybe your online book reviews will reach her. Are you intrigued?  
---
Now That You Know Why You Should Start A Book Blog, Let's Get Going:
Book Blogging 101: How To Start A Book Blog
Photoshop Tutorial For Book Blogging
67 Blog Post Ideas For Book Bloggers
---
Here Are 10 Reasons Why You Should Start A Book Blog:
1. Today, this blog post is brought to you from…my bed
Perk numero uno: you can work from anywhere. Hello, digital nomad life. Did anyone say remote job?
Man, I did have a pretty rough weekend hitting up brewery yoga and the endless mimosa bar at brunch.
Whereas Mondays are everyone's sit in traffic for 2-hours as your audiobook runs out in the first half hour and then you get to work only to have a roof leak, computer lab down, and toilets clogged from the night before, F'ing PHEW: my Mondays can start from the bed.
Breakfast in bed. Books in bed. Blogging in bed. With cats. Heck, maybe even another mimosa or hair of the dog.
If it looks like a gorgeous day, might as well take one for the team and move outside by the pool. 3-hour flight to a destination? Time to get in some reading and writing. The world is your office and pretty much your library.
Remote Life: A new type of traffic rocks my world. Blog traffic. 
2. Wait, did that just happen? Did an author actually call me by my first name and email me? Are we, like, friends now?
Um, hey now, Harlequin Teen just tweeted one of my latest book reviews to 40,000 people. Brushes lint off the shoulder.
Not that I'm bragging or anything but authors TALK to me all of the time. Heck, I'm practically book famous now, and I didn't even write a book. If you asked lil' old me years ago if I thought I'd be chatting it up with well-published authors, I would have laughed.
Imagine getting to ask Jay Asher if he ever thought of keeping Hannah Baker alive at the end of 13 Reasons. Not so secret: I got to ask him once in person and HE DID.
3. Backstage pass access
Did you ever have that one friend who was obsessed with the Backstreet Boys growing up?
Let's just call her Christine. Christine would spend hundreds of dollars or hours calling in to try and win backstage access. Well, a backstage boy band pass to teenage Christine is like an ARC to a book blogger. Not only do you get special copies and a sneak peek of all of the extras, but you are the first to get special privileges and crisp beautiful copies.
If you are the bratty type or an only child, imagine that you get to have the goods before anyone else and can lay down your opinion like it's the law.  Sadistic laugh.  Just kidding.  Maybe.  Not.
 4. Religion in the traditional sense isn't quite my jam but converting adult readers to YA totally is
I can be a librarian outside of the 4 physical walls and offer services and recommendations to people who may not be able to head to the library. See opening scenario.  It's like I have superpowers.  Plus, now I am everywhere: Twitter, Facebook, Pinterest, the WWW, Instagram.  You CANNOT ESCAPE ME!
5. Show me the books!
All the free books!!! Whereas at a hotel I have to steal the 'free' soap, here people give me books. I no longer have to scrounge at ALA, dragging suitcases full of books around and pretend my bag isn't 40 pounds overweight at the airport.
If I am down to ten books in my #TBR queue, I have an anxiety attack.  At the same time, I occasionally have to turn away books.  SHAMEFUL, I know.  Sometimes I just get slammed by amazing authors and cannot keep up with the demand.
If you are looking to request books as a professional reviewer, check out NetGalley to start.
6. ADHD writing without the stress of a book deal
Large amounts of the Twitter people I follow are writers. Every day, I watch them agonize over book deals, writing, and editing.  I need a Xanax just following along. As a book blogger, I am not tied to one plot, or heck, even one subject. I can write about anything and change it up.  I can add GIFS.
Disclosure:
Don't get me wrong. I will be a book author one day. I am just warming up. AND YOU BETTER READ MY BOOK AND BUY IT!!!
---
Be A Successful Blogger With These Tools:
SiteGround for $6.99/month for self-hosting
Pinterest Blog Traffic Course (My Pinterest now sees 2.8 million monthly views. This free exposure translates to blog traffic)
---
7. You find your people. You are not alone.
Get ready: I worked in one library branch where multiple staff members did not read.  Why would you even openly admit this?  YUP, not all librarians read. Freaking savages!!! I HAD NO IDEA. (WTF is wrong with them? I don't get it either.) I would come into work expecting everyone to laugh at my bookish jokes and sit and quietly read over lunch. One coworker read cliff notes when she subbed for book club. BARF!  Staff members scrolled FB instead of e-readers.  They used the internet for readers advisory.  Arrest them.
This lack of reading does not happen in the book blogging world.  Bloggers love their books and reading time. We fight for it, we tweet about it, and we brag like shit about it.  Every hour, we discuss and trade and cry and remember and review and tweet some more.  Reading is life.
8. I have an excuse for being on my phone, computer, and iPad at the same time, all the time, every day.
Social media is my bitch. Or the other way around. It's 2019. I don't have to explain.
9. I get to look at porn all day!
Book. Porn. So many pretty books and libraries. Pinterest is a wet dream.  Are we Pinterest pals?  My boards even include literary travel, home library design, book bloggers, and of course, book reviews.  Look at those sexy bookshelves.
10. Although I get to be the fairy princess of blogging, sometimes I have to be the big bad witch. I'm OK with that.
Not all books are created equal, and it is my moral obligation to tell the world.   People can't choose a book without hearing my thoughts first.  No, not really, but I sure as heck will tell you what I think.  There are also a ton of bloggers out there: beauty, lifestyle, and travel to name a few.  …But we all know that the best bloggers are the book ones.
Are you convinced to enter the bookish online realm? Starting a book blog is the worst best thing you will ever do! And I'm here to help!
We Need More Book Bloggers!  Tell Others What They Should Start A Book Blog. Pin It!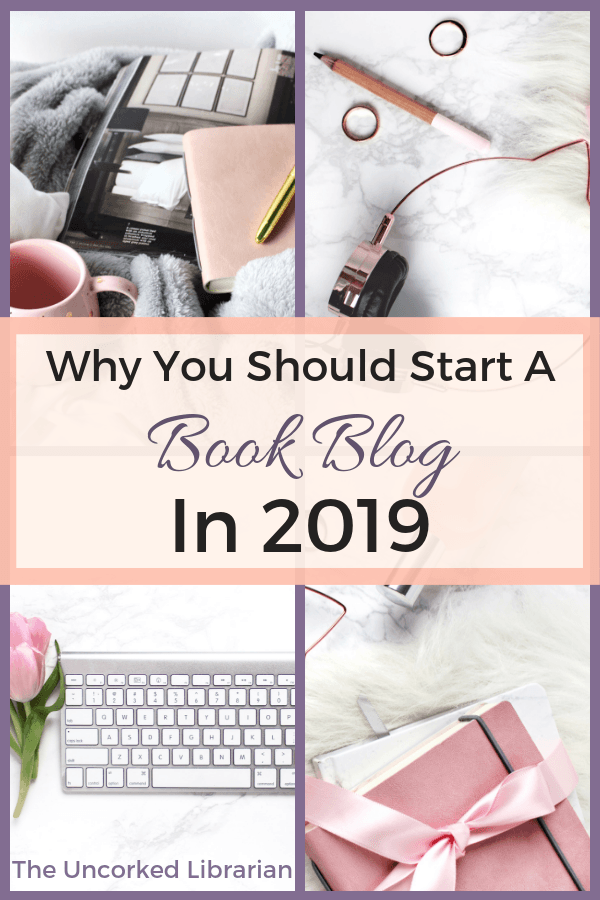 Pin