21 Best Contemporary & Ancient Rome Books
Explore the best Rome books, both contemporary Rome novels and books about Ancient Rome to teach you more.
Back in our undergrad days, we loved studying Rome and Greek history, reading Ancient Rome books based on, about, and set in the city to transport us there.
Upon graduation, we could not wait to travel to Italy to witness first-hand the places we learned about in such intriguing and powerful Roman books, texts, and myths.
Below, unearth the best books about Rome to teach you more as well as take you there via armchair.
While we will start with books about Ancient Rome, we'll end with more contemporary and modern Rome novels — historical fiction, thrillers, translated literature, and memoirs included.
Of course, find fun books set in Rome meant to stir up even more wanderlust. We'd love to hear your favorites in the comments too. Let's get started!
Afterward, travel across all of Italy with these books.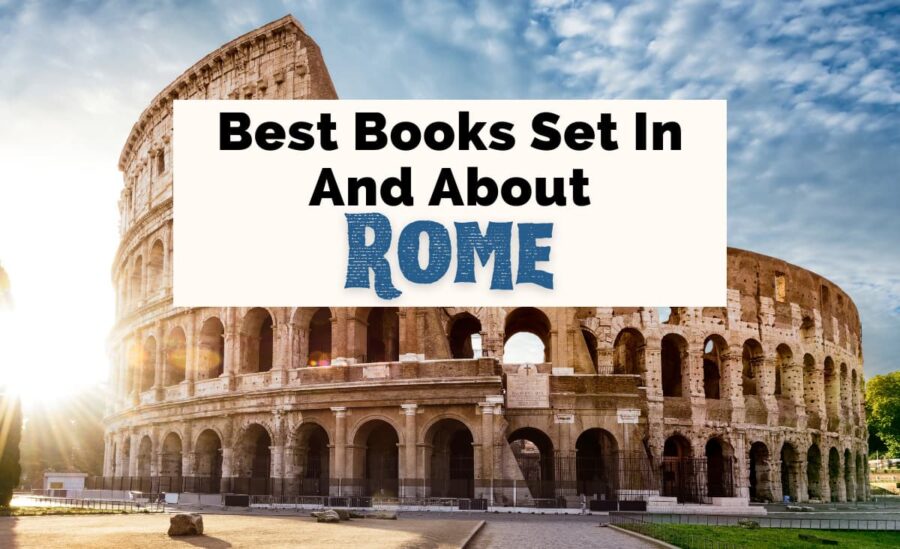 Grab the best Rome novels here:
Ancient Rome Books For History Lovers
By Dagney McKinney
If you are interested in books about Ancient Rome, its history, and politics, these fiction and nonfiction selections will definitely scratch that itch.
However, since Ancient Rome covered a lot of ground, please just be aware that some of these Ancient Rome books might not technically take place in what is now considered Rome.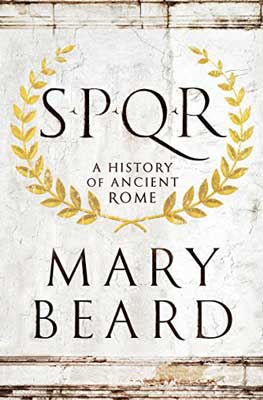 SPQR: A History of Ancient Rome by Mary Beard
​​Historian Mary Beard has written one of the most comprehensive and best books about Ancient Rome currently available.
As the title suggests, SPQR's focus is on Ancient Rome, specifically the first 1000 years of its existence – rather than its decline.
Starting with the story of brothers Romulus and Remus, the book delves into the creation of Rome and how it became the empire it was.
The book tells the history of Ancient Rome through documents, speeches, poems, art, homeware, and more.
Beard effortlessly paints a picture of what life in Ancient Rome was like through different periods of time.
Although this isn't a narrative non-fiction book about Rome, SPQR is written with the average person in mind, and so is not bogged down with academic language.
There are few Ancient Rome books written to be so easily accessible to anyone interested in learning about this time, which is why SPQR has become an instant classic in its field.

Read SPQR: Amazon | Goodreads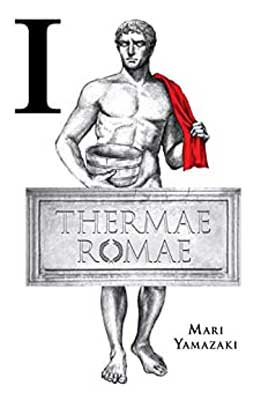 Thermae Romae by Mari Yamazaki
What do the Japanese and the ancient Romans have in common, you ask? Well, their love of baths, of course!
In Thermae Romae, Lucius — a down on his luck Roman architect — is feeling discouraged after having so many of his bathhouse designs rejected.
One day while relaxing in the baths, he is accidentally sucked into a portal that transports him to a bathhouse in modern-day Japan.
Inspired by these new designs, once he is transported back to Ancient Rome, Lucius' new bathhouse becomes the talk of the town!
This unique, but bizarre time travel manga offers a lot of insight into the bathing culture of both Ancient Rome and Japan. In fact, this is clearly a topic the author is very interested in.
But don't worry, it keeps things pretty PG!
Are you looking for totally unique Rome books? Well, if you love time travel books, Thermae Romae is the perfect way to transport yourself to Ancient Rome.
Just don't expect any logical explanations for the time travel, it just happens. Explore more books that will take you to Japan too.

Read Thermae Romae: Amazon | Goodreads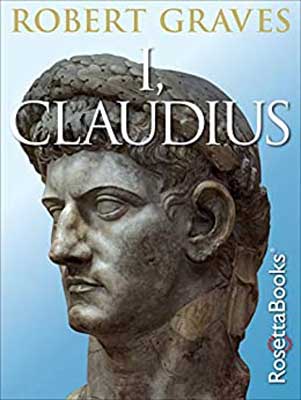 I, Claudius by Robert Graves
In one of the most celebrated historical novels ever written, author Robert Graves shows us a fictionalized history of some of the most turbulent years of the Roman Empire.
These events, from the assassination of Julius Caesar to the end of the reign of Caligula, are shown to us through the eyes of Claudius, the great-nephew of Augustus and eventual emperor of Rome.
By way of his "autobiography," an older Claudius narrates to the reader the events that led to him becoming emperor.
Having grown up with a severe stammer, a limp, and several nervous ticks, many of Claudius' ambitious and murderous family members consider him to be a harmless idiot.
However, Claudius is no fool, and while he has no ambition for power, he is still able to survive amidst the deadly political games played by those who wish to rule Rome with an iron fist.
If you're looking for historical books about Rome that mix fact and fiction into a thrilling narrative, you'll get a lot out of both I, Claudius and its sequel, Claudius the God.

Read I, Claudius: Amazon | Goodreads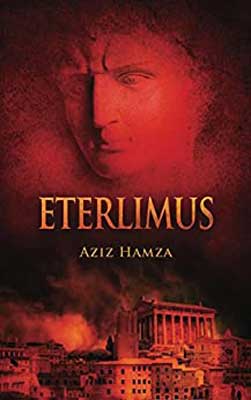 Eterlimus by Aziz Hamza
Rome, 7th century AD: after usurping the throne, newly declared King Tarquinius begins a murderous purge of those loyal to his predecessor.
Among those who lost their lives were the family of Eterlimus, who managed to escape the wrath of Tarquinius through the actions of senator Flavius.
Now a grown man, Eterlimus has become the proprietor of one of Rome's most successful brothels – a brothel visited by plenty of the rich and powerful elite.
Fuelled by a desire for revenge, Eterlimus begins to use his cunning and his connections to manipulate those in Tarquinius' spheres of influence, including Tarquinius' despicable and treacherous son, Sextus.
But the path of vengeance leads Eterlimus on a dark path, and as he tries to destroy the man who killed his family, he must work just as hard not to lose his soul.
Part historical fiction, part political thriller, part quest for justice and revenge, Eterlimus has enough intrigue and drama to satisfy any fan of books about Ancient Rome.

Read Eterlimus: Amazon | Goodreads
Take The Uncorked Reading Challenge!
Travel around the world with our Uncorked Reading Challenge. Never be late to the party with unique new book releases. Get the latest movie and book lists straight to your inbox.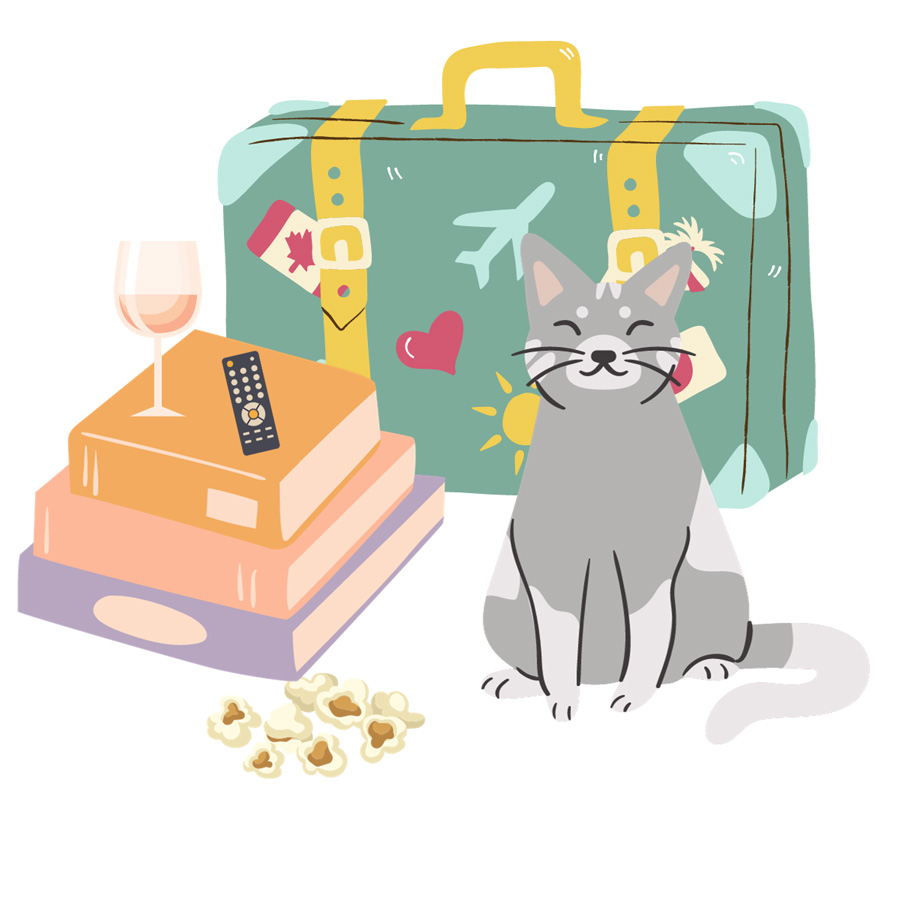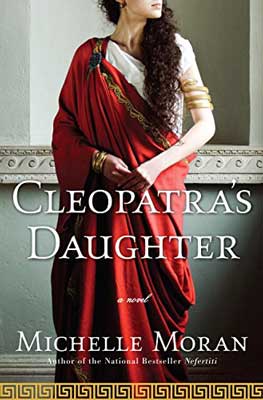 Cleopatra's Daughter by Michelle Moran
Marc Antony and Cleopatra are dead. Having taken their own lives, their three children are taken from their royal birthplace in Egypt and transported to Rome in chains.
However, only the 10-year-old twins Selene and Alexander survive the journey.
They are placed in the care of Octavia, sister of the emperor Octavian. In order to continue to be useful to Rome, Selene and Alexander must adapt quickly to their new society.
After all, when in Rome, do as the Romans do.
As the twins come of age, Selene finds the longing she has for her native land subsiding in the face of new concerns; her passion for artistry, her attachment to new friends and family, and her attraction to the young heir to the empire.
Cleopatra's Daughter is clearly a product of meticulous research and passion, and this shines through in the depth of Selene's character.
Through Selene, the modern reader is able to make a connection with the people who lived in the era in which these Ancient Rome books take place.

Read Cleopatra's Daughter: Amazon | Goodreads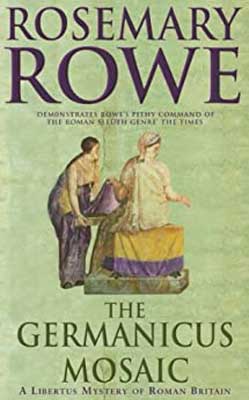 The Germanicus Mosaic by Rosemary Rowe
It is the 2nd century AD; the Romans have conquered Britannica and the emperor Commodus sits on the throne.
Of its citizens, we follow the middle-aged (though older by Roman standards) Libertus, as he leads a quiet life in Glevum (now Gloucester) running his paving and mosaic construction business.
Libertus is a former slave who has since earned his freedom and even has a wealthy patron in the form of the influential Marcus Septimus.
Fortunately for Marcus, Libertus has a knack for solving crimes, which will come in handy now that he needs help getting to the bottom of a politically sensitive murder.
Unfortunately, things get more complicated when the main suspect also ends up dead. Now it's up to Libertus to unravel the increasingly complex series of events and find the killer.
This is the first in a relatively long series of books featuring amateur detective freeman Libertus. The quick pace and likable protagonist make Roman books like this an easy and enjoyable read.

Read The Germanicus Mosaic: Amazon | Goodreads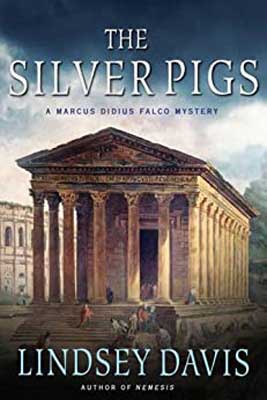 The Silver Pigs by Lindsey Davis
A chance meeting in the Forum sets private informer Marcus Didius Falco on a dangerous trajectory in this noir set in Ancient Rome during the reign of Emperor Vespasian.
Having run into Sosia Camillina as she flees for her life, Falco makes the rash decision to help her.
In doing so, he becomes involved in a deadly plot that involves a pile of stolen Imperial ingots and some shady political characters who have no problem with disappearing "troublemakers" like Falco.
To make matters worse, under the orders of a Roman senator and the emperor himself, Falco winds up on a boat to Britain and into the company of the brash and formidable Helena Justina.
Helena seems to be more connected to those Falco has sworn to bring down than he would like.
Fans of detective noir tropes will have a lot to recognize and enjoy in author Lindsey Davis' first in a series of Ancient Rome books following the activities of Marcus Didius Falco.
If you enjoy this series of books about Ancient Rome, you should also check out Davis' newer series which follows his daughter Flavia Albia.

The Silver Pigs: Amazon | Goodreads
More Books About Ancient Rome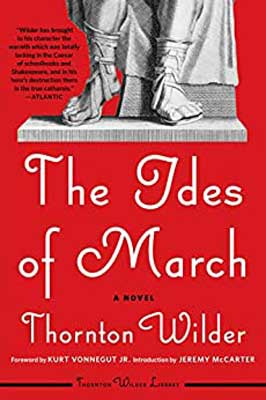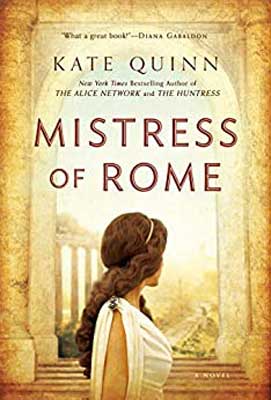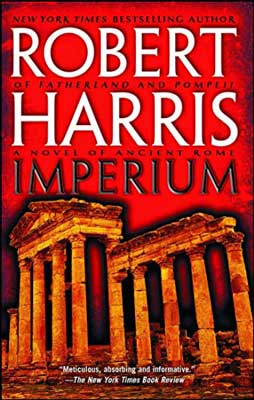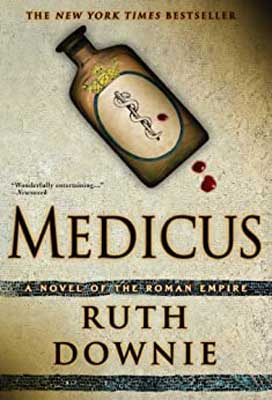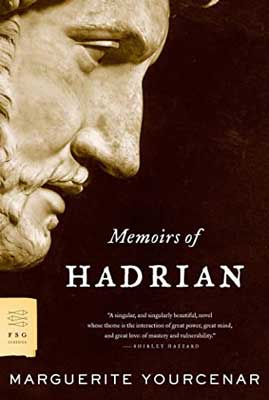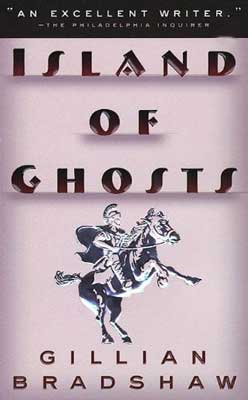 Contemporary Rome Books
Not all of these Rome books are set in the actual modern-day, but they're all set within the last 100 years — which as far as books about Rome go, is pretty contemporary!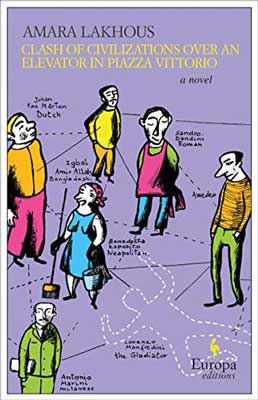 Clash of Civilizations Over an Elevator in Piazza Vittorio by Amara Lakhous
Translated by Ann Goldstein: Lorenzo Manfredini, aka The Gladiator, has been murdered in his own apartment building in Central Rome.
The police are pretty sure a man named Amedeo killed him. But Amedeo has fled.
Instead, the police bring in 10 people from the building who seem to have some connection to Amedeo or Lorenzo.
These ten people come from all over, some from across Italy, even as close as two blocks away, while others have traveled much further from Peru, Bangladesh, or Algeria.
They might not have a lot in common – aside from their current place of residence – but on one thing they all agree: Amedeo is innocent, and Lorenzo probably deserved it, anyway.
Through this diverse cast of characters and their interviews with the police, we are offered a glimpse into the everyday lives of Rome and its residents.
Lakhous also uses these unique lenses to discuss serious topics like immigration, racism, Italian politics, and identity.
Clash of Civilizations Over an Elevator in Piazza Vittorio is one of the best Rome books for those who enjoy social commentary and satire – with just a hint of murder.

Read Clash of Civilizations Over an Elevator in Piazza Vittorio: Amazon | Goodreads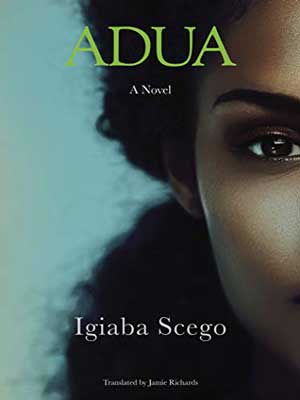 Adua by Igiaba Scego
Translated by Jamie Richards: Adua follows two different timelines: the titular Adua and her father, Zoppe.
40 years ago, Adua immigrated to Rome, Italy from Somalia in order to escape her domineering father and become a film star.
Although now married to a new immigrant man, Adua is considered an "Old Lira" having arrived before the adoption of the Euro.
By contrast, Zoppe was also an immigrant in Italy as a young man and worked as a translator during Mussolini's fascist regime.
Due to the intense discrimination he faced there, he eagerly returned to his homeland of Somalia – only to be met by another oppressive regime.
A third POV also comes under chapters titled "Talking-to," which are written in the form of Zoppe's admonishments of Adua.
This ambitious novella tackles topics like racism and immigration and sheds light on Italy's colonial past and its effects through Adua and Zoppe.
Although it feels a little too short for what it tries to accomplish, Adua is still a worthwhile read and one of the best books about Rome for those interested in these topics.

Read Adua: Amazon | Goodreads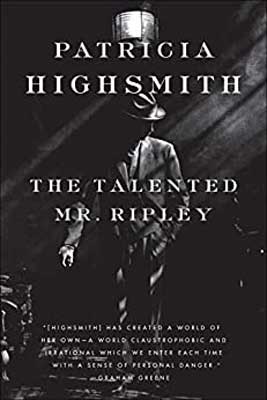 The Talented Mr. Ripley by Patricia Highsmith
The first in what would become known as the Ripliad series, The Talented Mr. Ripley is definitely one of the best Rome books for lovers of crime novels and psychological thrillers!
We start in NYC where conman Tom Ripley is currently very down on his luck. But that luck is about to change.
Tom is approached by Herbert Greenleaf, the father of an old-school acquaintance.
Herbert asks Tom to travel to Italy and persuade his son, Dickie, to return home. All on Herbert's dime, of course.
Tom readily agrees and heads for Mongibello (based on the resort town of Positano) where he quickly inserts himself into Dickie's life.
But Tom seems to be unnervingly obsessed with Dickie, and it appears he might have different plans.
Based partially in the fictitious Italian town of Mongibello, and set partially in Rome, The Talented Mr. Ripley gives a peek into the moneyed expat world of Rome in the 1950s.
The 1999 film adaptation is also one of the best Italian movies for lovers of this genre.
If you enjoy Patricia Highsmith's novels, be sure to read her train thriller, Strangers on a Train.

Read The Talented Mr. Ripley: Amazon | Goodreads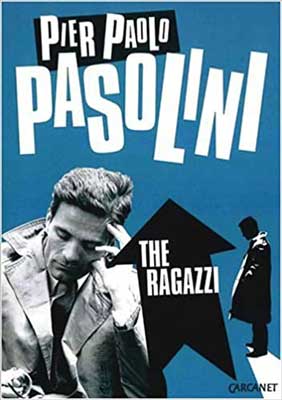 The Ragazzi by Pier Paolo Pasolini
The Ragazzi follows Ricetto, a Roman street urchin, from boyhood through to young adulthood. As he ages, he is forced to do horrific things to survive, including thievery and prostitution.
He also witnesses many of his friends die, all of them doing what they see as necessary to survive.
Pasolini does not shy away from what he saw as the realities of life in Rome's slums of the postwar 1950s. Because of this, The Ragazzi is one of the most gritty and difficult to stomach Roman books.
In fact, it caused quite the scandal when it was first published in 1955 for its brutal depiction of Rome's street life.

Read The Ragazzi: Amazon | Goodreads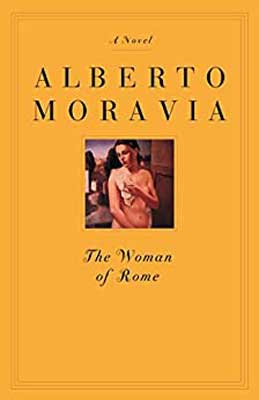 The Woman of Rome by Alberto Moravia
Translated by Tami Calliope: Under the crushing weight of a fascist regime, the lives of several characters intersect as they each struggle to understand life, hope, and their places in the world.
Young Adriana's only wealth comes from her beauty, though it is a gift that has seemingly caused her to drift from her dreams of raising a family to instead making her way as a prostitute.
Following his interrogation at the hands of fascist officers, university student and failed revolutionary Giacomo finds himself questioning everything he thought he knew about the world and himself.
As well as these two principal characters, we have the figures of Astarita, a fascist officer obsessed with Adriana, the criminal brute Sonzongo, and Adriana's mother, who is herself a prostitute.
There are strong themes explored in what is arguably author Alberto Moravia's best novel.
Fascism, betrayal, poverty, love, the concept of intellect, and the relationship between mother and daughter are just some of the powerful ideas in the mix.
The Woman of Rome is one of the best books about Rome from the 20th century.

Read The Woman of Rome: Amazon | Goodreads
More Contemporary Books About Rome & Rome Novels
By Christine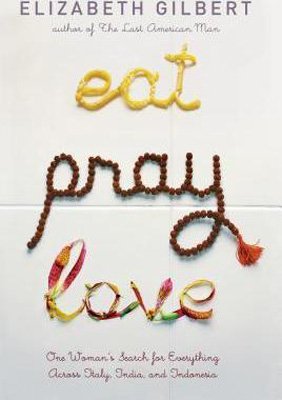 Eat, Pray, Love by Elizabeth Gilbert
For lighthearted books set in Rome, travel to Italy, India, and Indonesia in Gilbert's Eat, Pray, Love.
Gilbert is one of our favorite travel writers, and her books like Big Magic are thought-provoking and inspiring.
A memoir about finding yourself as well as overcoming divorce, readers watch as Gilbert strikes out in the world to eat pasta, meditate, and (accidentally) meet her new life partner.
Although a more privileged story, Gilbert will resonate with those finding themselves looking in the mirror and questioning what they value and need in their lives to both thrive and survive.
How do we find internal peace and happiness? Can we redefine the current definition of success?
Readers either love Eat, Pray, Love or love to hate on this Rome book selection. You'll just have to read it for yourself to decide.
And, if Gilbert's travel stories inspire you, continue your journey through India with these books and Indonesia with this reading list.

Read Eat, Pray, Love: Amazon | Goodreads | Book Information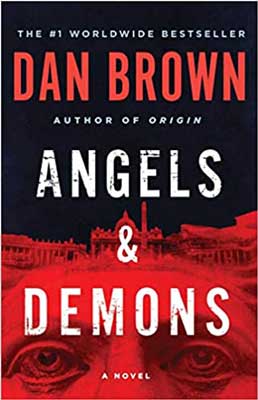 Angels & Demons by Dan Brown
Robert Langdon, a Harvard symbologist, heads to CERN in Switzerland.
A symbol seared into one of their dead physicists suggests proof of the reemergence of the powerful and underground group, the Illuminati.
The Illuminati is planning on taking revenge on the Catholic Church, which means that they are headed straight for the Vatican.
This ancient brotherhood sets a bomb hidden deep within the walls of Vatican City, and Langdon must find and disable it before all of history is reduced to ashes.
Angels & Demons is the first in the Robert Langdon series and is one of the most suspenseful and thrilling Rome novels on this reading list.
If you enjoyed Langdon's brief visit to CERN and are craving more, check out these Switzerland-based books.

Read Angels & Demons: Amazon | Goodreads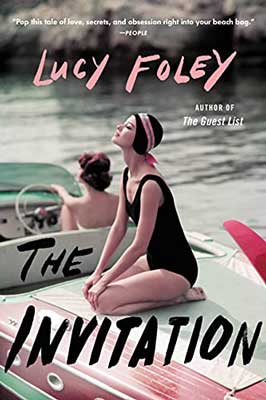 The Invitation by Lucy Foley
For contemporary historical fiction Rome novels, Foley's atmospheric The Invitation will transport you around the Italian coast and beyond.
Beginning in 1953 Rome, Hal is a journalist running from his past, hoping for both absolution and a reprieve, post-war.
One night on an Italian rooftop, he meets the mysterious and intriguing Stella, who he won't see again for another year. Stella charms and captivates Hal.
Headed toward the Cannes Film Festival on a fancy yacht, an Italian Contessa tasks Hal with covering the story. Of course, Stella is on board.
Commence a sultry yet dark story of haunting pasts and current obsessions against a lavish lifestyle.

P.S. We devoured Foley's The Guest List, a spooky hotel-based book and wedding thriller set in Ireland.

Read The Invitation: Amazon | Goodreads
Save The Best Roman Books For Later: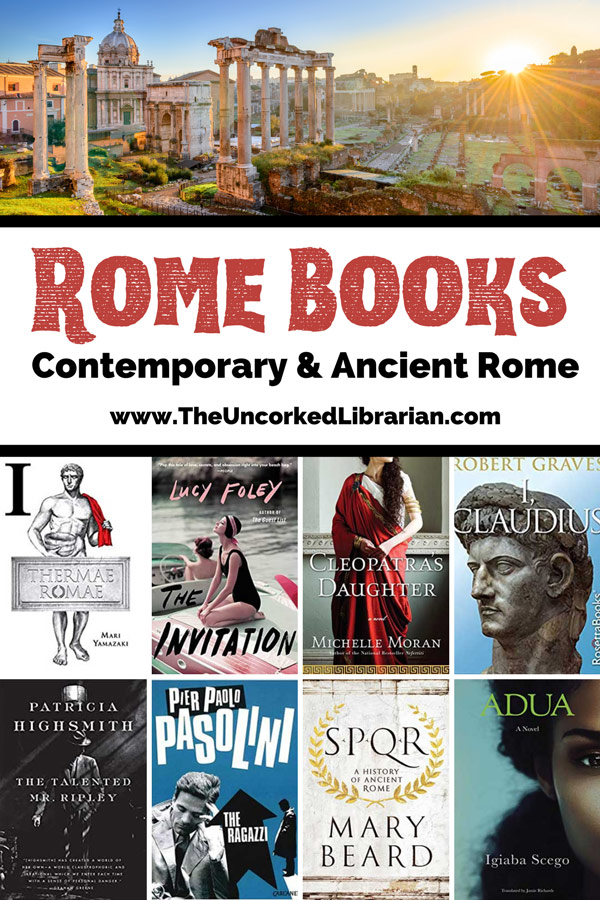 Grab your favorite Rome novels here:
Thank you to TUL contributor, Dagney McKinney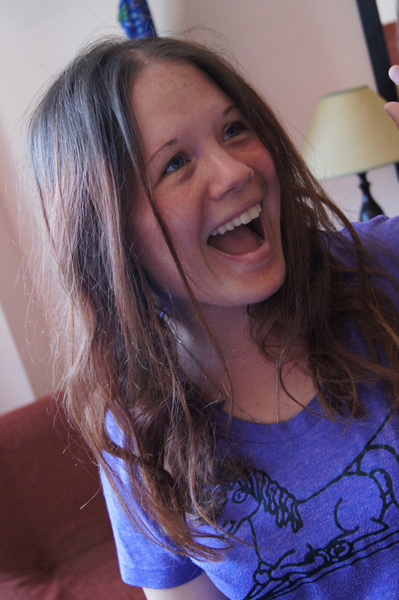 Dagney (pronouns: any) is a neurodivergent writer who loves all things macabre and weird. She likes outrageously spicy food, long walks through graveyards, and historical tangents. You'll most likely find her wandering around somewhere quiet or underground, buying salt, or whispering to camels.
What are your favorite books set in Rome?
Which Ancient Rome books do you love and recommend? How about more contemporary books about Rome? Let us know in the comments!
More reading lists about big cities:
Books Set In NYC
London Books
Paris Novels & More
You may also enjoy:
Books Set In Italy
Italian Movies
Italian Romance Films
Books About Greece
Books About Greek Mythology
Books Across Europe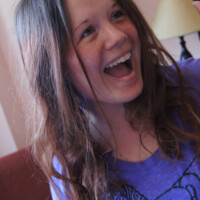 Dagney (pronouns: any) is a neurodivergent writer and book nerd who is drawn to all things weird and macabre. She also loves anything to do with fast cars, unhinged anti-heroes, and salt. When she isn't working or reading, you're likely to find her eating Indian food, playing board games, or hiding out somewhere dark and quiet, stuck down an internet rabbit hole. The easiest way to win her over is through cats and camels.