Are you looking for books like Mulan? Based on a Chinese legend, find popular Mulan books and retellings sure to bring out your inner warrior.
Have you watched Disney's cartoon version of Mulan or read the book? Who doesn't swoon for a good love story about a young feminist maiden totally kicking some serious butt?
In Disney's Mulan, the Emperor of China decrees that one male from every household must fight in the Imperial Army to protect the country from northern invaders.
Mulan dons men's traditional warrior clothing and fights in place of her sick father. In the Disney version, there is triumph and romance.
Did you know that Hua Mulan is a real person from a Chinese legend? Disney's Mulan isn't very far from the mark. Mulan's heroism is recorded in ancient texts and a folk song known as The Ballad of Mulan.
The details get a little iffy around here because this text no longer exists.
However, over the course of centuries, scholars, musicians, and historical novelists have created Mulan retellings that shaped Disney's Mulan today.
Modern stories similar to Mulan portray her as a brave hero and warrior, fighting for years as a female soldier. They take place all over the world.
Today, in Chinese culture, Mulan is a symbol of hope and inspiration.
So, what are the best books like Mulan to read right now? Below, we are sharing our favorite Mulan retellings for adults and teens.
Please remember that "best" is subjective, and we'd love to hear your favorite Mulan books in the comments. Let's get started.
Read about even more kick-butt women in historical fiction.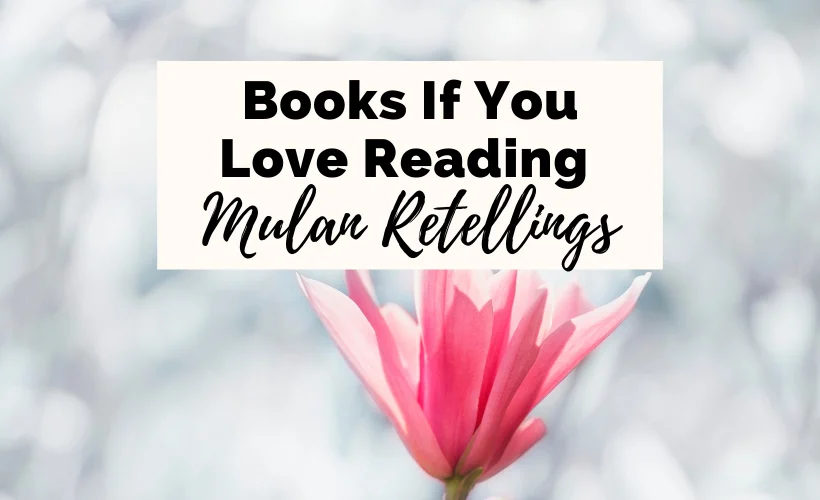 Grab your favorite Mulan retellings here:
13 Best Mulan Books To Read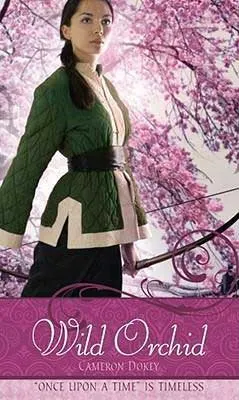 Wild Orchid is a book like Mulan filled with magical romance. Who doesn't want their fairytale with some princessy love and a fierce woman?
In this Mulan retelling, Dokey emphasizes those lustful and crush-like feelings that Mulan has for Prince Jian.
Set in China, Mulan meets her father, a soldier for the emperor that she hasn't seen in years. As the Huns build their army, Mulan goes off to fight for her frail father.
While battling traditional gender stereotypes, Mulan meets her swoon-worthy soulmate. Amazon | Goodreads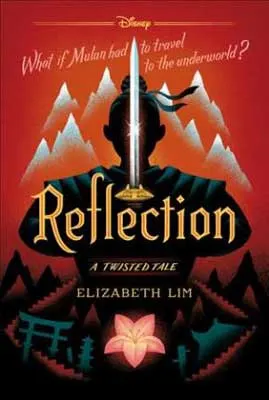 "What happened if Mulan had to travel to the Underworld?" A Disney Mulan book, Reflection is a Mulan retelling with a fantasy twist.
Like Mulan, discover a battle against the Huns. Disguised as Ping, Captain Shang saves Mulan's life.
In effect, Shang is mortally wounded. Mulan must cross into the Underworld, Diyu, to find and save Shang's soul before he's trapped there forever.
Reflection is the fourth book in the Twisted series, which is infamous for flipping books upside down and around. Amazon | Goodreads | Read More→
Join The Uncorked Reading Challenge Today
---
Travel around the world with the Uncorked Reading Challenge. Get the best book and movie recs straight to your inbox. Sign Up Now.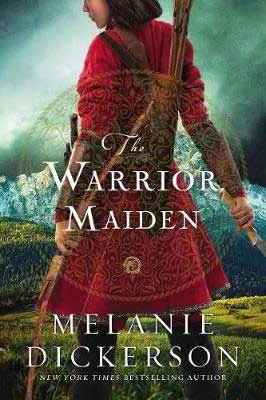 If you are looking for Mulan books set in the Baltics and other parts of Eastern Europe, you'll love this Mulan retelling.
The Warrior Maiden takes place in Poland and Lithuania. True to Disney's Mulan, this strong lead grabs her father's clothing and heads off to fight against the Teutonic Knights.
Dickerson is infamous for her YA fairytale retellings. The Warrior Maiden is no different except that the novel has Christian overtones.
Dickerson utilizes faith as a powerful tool to build confidence. Through her characters, she criticizes conservative religious condemnation. Amazon | Goodreads | Review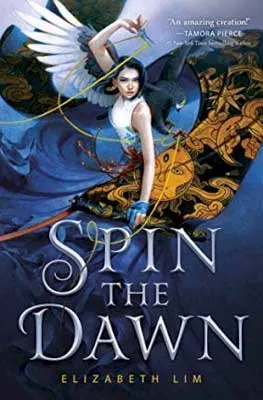 Submission from travel blogger Keri of Quiet Girl Loud World
Maia's dream is to become a royal tailor who dresses the emperor. When a messenger comes from the palace and offers her father an opportunity to become the royal tailor, Maia knows that she must go in his place.
Even though women cannot become tailors, Maia disguises herself as her older brother and leaves for the palace to pursue her dream and to bring honor to her family.
Once she enters the palace, Maia learns that she and 11 other experienced tailors are vying for the position.
The challenges push her limits, but with the help of a mysterious enchanter and a little of her own magic, she finds herself able to compete.
If you enjoy stories like Mulan with adventure, sweet romance, and characters who overcome hardship Spin the Dawn is for you. Amazon | Goodreads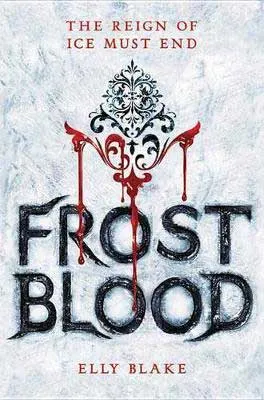 Frostblood is a New York Times bestseller and is the perfect book if you love YA dystopian action series.
While not an exact Mulan retelling, meet powerful 17-year-old Ruby. Similar to the Red Queen, Ruby has hidden abilities to control heat and flame. Like Mulan, she is a warrior in love.
With the death of her mother, Ruby, a Fireblood, joins forces with the Frostbloods to seek revenge and overthrow the corrupt kingdom.
Soon captured, Ruby is thrown into a pit where she must fight for her life, and of course, battle her emotions over a guy. Amazon | Goodreads | Read More→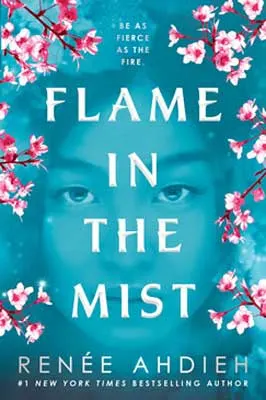 Flame In The Mist is one of our favorite Mulan books that incorporates historical fantasy with feminism. Plus, it's a fabulous fantasy novel set in Japan.
Set in Feudal Japan, Mariko feels powerless in her current role as the daughter of a samurai. Forced into a marriage of convenience, Mariko must either sit back like Dickerson's Mulan or fight back.
True to your classic Mulan retelling, Mariko dresses as a boy to fight against the gang who attempted to murder her. We love the angsty romance along the way.
Books based in Japan don't get any better than this. Amazon | Goodreads | Read More→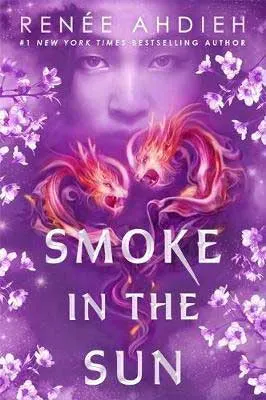 The sequel to Flame In The Mist, Ahdieh's Smoke In The Sun furthers this enchanting Mulan retelling even better and quicker-paced than the first.
Without giving too much away from Book One, we promise Book Two answers your questions and gives you a sense of finality.
Learn Mariko's future: Will she follow her family's wishes to marry the emperor's son? Not everyone is who they seem to be, and the fiery action and romance will suck you right in.
Who will perish for the cause? Most notable, this beautifully written tale ends with Mariko discussing her place in the world as a woman.
For feminist books similar to Mulan, Smoke In The Sun will speak to you. Read more books set in Japan. Amazon | Goodreads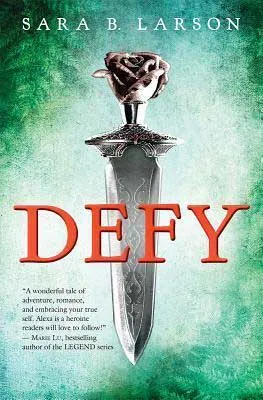 Defy is one of the books similar to Mulan that incorporates a love triangle, sorcery, and women in battle.
Alex dresses as a male to fight in the army with her badass sword-fighting skills. Although unstoppable, a sorcerer kidnaps Alex along with her friend and a guard.
We can see where this is going, right?
While trying to sort through her feelings, Alex must still try to save her kingdom. Amazon | Goodreads | Read More→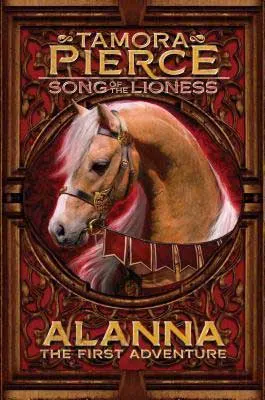 Winner of the Margaret A. Edwards Award, Alanna is like a Mulan retelling for its lead characters overcoming gendered stereotypes and women with weapon mastery.
The first title in the Song of the Lioness series, enter a Mulan-like world where females cannot aspire to warrior status.
Alanna ultimately switches places with her twin brother to train as a page. With a magical element read along to see if Alanna can obtain Mulan's legendary status. Amazon | Goodreads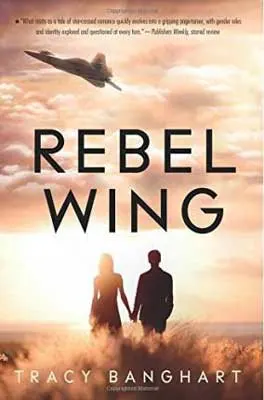 If you are looking for more books like Mulan, you will enjoy Rebel Wing for its woman-goes-to-battle-after-feeling-powerless edge.
18-year-old Aris feels helpless at home while her boyfriend is drafted into the war. Unlike Mulan, though, Aris is recruited into the war effort as a pilot but is asked to disguise herself as a man. Sigh…
Of course, women – even good ones – aren't allowed into the military. Can Aris save the Dominion of Atalanta? Amazon | Goodreads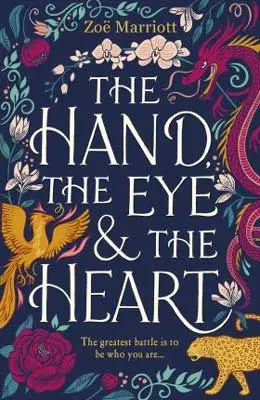 For YA LGBTQ+ Mulan books, don't skip The Hand, The Eye, and The Heart.
Zhilan is a transgendered character and takes the place of their disabled father on the battlefield.
While not a strict Mulan retelling, find romance with a Mulan-like twist. Amazon | Goodreads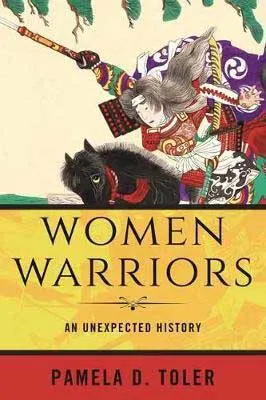 A nonfiction book about Mulan and women like her, Woman Warriors focuses on IRL strong women who were once pushed into the shadows of history.
Since the beginning of time, women have fought in battles and changed their identities. Gender masked their accomplishments.
The women in the book span the globe and transcend time. A few women included: Tomyris, Amina of Hausa, Boudica, and Lakshmi Bai.
Have you heard of them up until now? Me either. Amazon | Goodreads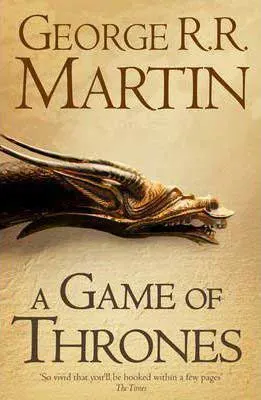 Although not a Mulan book series per se, we think GOT has strong women that resemble the story of Mulan. With the end of the HBO series, we couldn't knowingly leave GOT off of this list of strong women warriors.
There is a struggle for the Iron Throne, dragons, and some equally powerful women. Read more popular books from the 1990s. Amazon | Goodreads
Save Your Favorite Books Like Mulan For Later: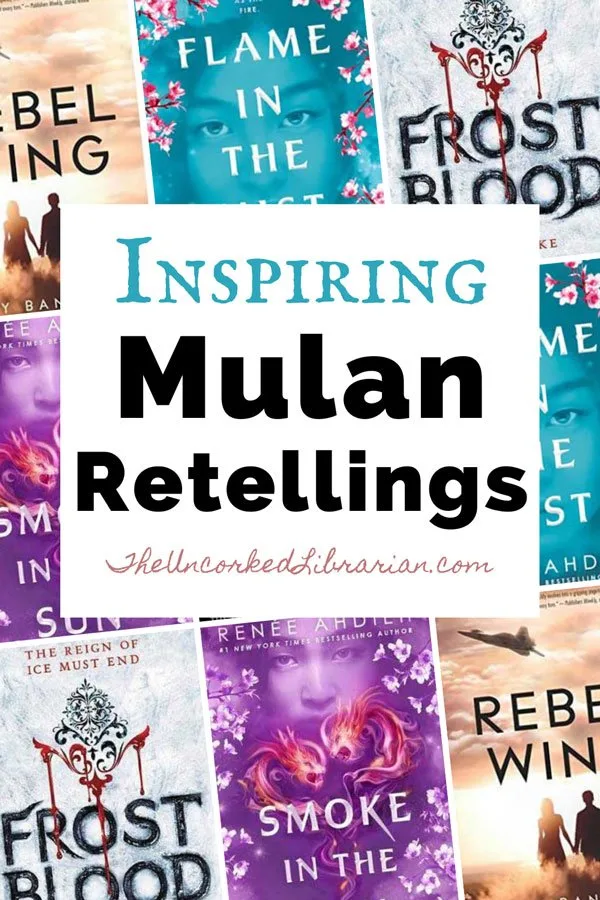 Grab your favorite Mulan books here:
Which of these popular Mulan books and retellings will you read?
What is your favorite Mulan retelling? We'd love to know what other books you recommend. Please let us know in the comments.
You might also like our friend Rachel's Classic Retellings book list.
More YA Reading Lists On TUL:
Uplifting LGBT YA Books
Best YA WW2 Books
Top Vampire Books For Tweens & Teens
Young Adult Graphic Novels
You May Also Love:
Books That Make You Think
LGBT Fantasy Book List (Adults & Teens)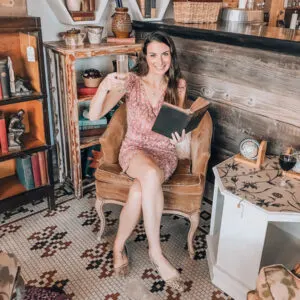 Christine (she/her) is the owner, lead editor, and tipsy book sommelier of The Uncorked Librarian LLC, an online literary publication showcasing books and movies to inspire travel and home to the famed Uncorked Reading Challenge.
With a BA in English & History from Smith College, an MLIS from USF-Tampa, and a U.S. Fulbright Fellowship in Christine's back pocket, there isn't a bookstore, library, or winery that can hide from her. Christine loves brewery yoga, adopting all of the kitties, and a glass of oaked Chardonnay. Charcuterie is her favorite food group.