Are you looking for Oceania book lists and books set in Oceania to inspire travel and diversify your reading? Explore these books about Oceania as well as books written by authors from Oceania.
This section is brand new to TUL as we build our books set in destinations reading lists. Please bear with us as we slowly add reading lists.
Countries and territories in Oceania include Australia, New Zealand, Fiji, Federated States of Micronesia, Kiribati, Marshall Islands, Nauru, Palau, Papua New Guinea, Samoa, Solomon Islands, Tonga, Tuvalu, and Vanuatu.
Below, uncover books about Oceania, books set in Oceania, and favorite books written by authors from Oceania.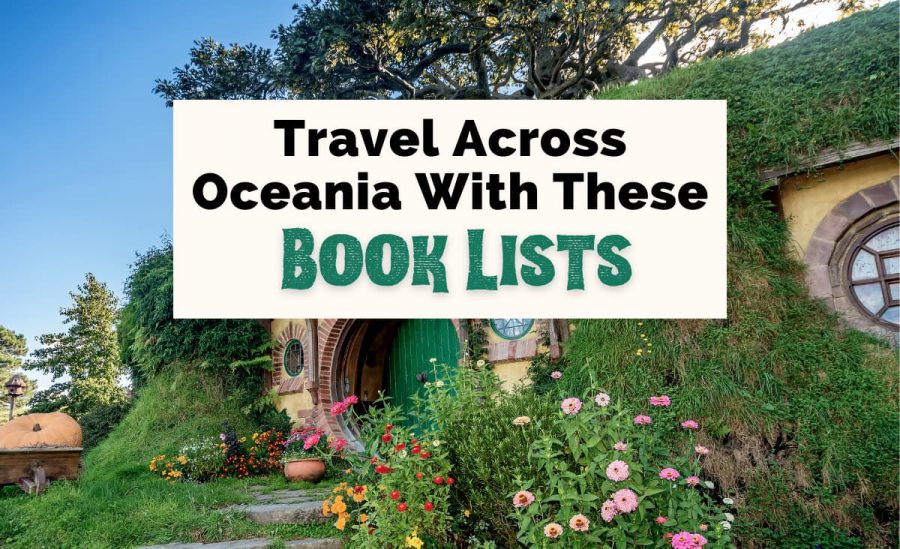 Oceania Book Lists & Authors
Discover books about Oceania and authors from Oceania. Spark your wanderlust and enhance your travel with these books set in Oceania.
Don't miss our reading list featuring books about and set in Australia. Discover famous Australian authors too.
Travel Around The World With Our Uncorked Reading Challenge
Join our 2021 Uncorked Reading Challenge today with monthly reading themes. Never be late to the party again with unique new book releases. Sign Up Now.