30 Best Music Books To Read
Sing and dance around the world with the best music books to read right now, including books about musicians, the music industry, and songwriting.
This reading list is for our music lovers – whether you enjoy listening to music, singing it, or creating it.
We are also unearthing the best books about music for both adults and teens – lesser-known and bestselling.
Discover period fiction books about music meant to illuminate the evolution of the industry by decade as well as fictional music novels that are hilarious and fun. Of course, find serious music reads too.
Encounter nonfiction music books about famous singers and bands, showcasing prominent people who not only changed the industry but also overcame huge hurdles, economically and racially.
Plus, we have books about the music industry in every genre: fantasy, historical fiction, memoir, biography, LGBT, graphic novels, murder mysteries, and more.
So, what music books should you read first? Which ones will teach you more and take you around the world?
Let's get started, and don't forget to tell us your favorites in the comments.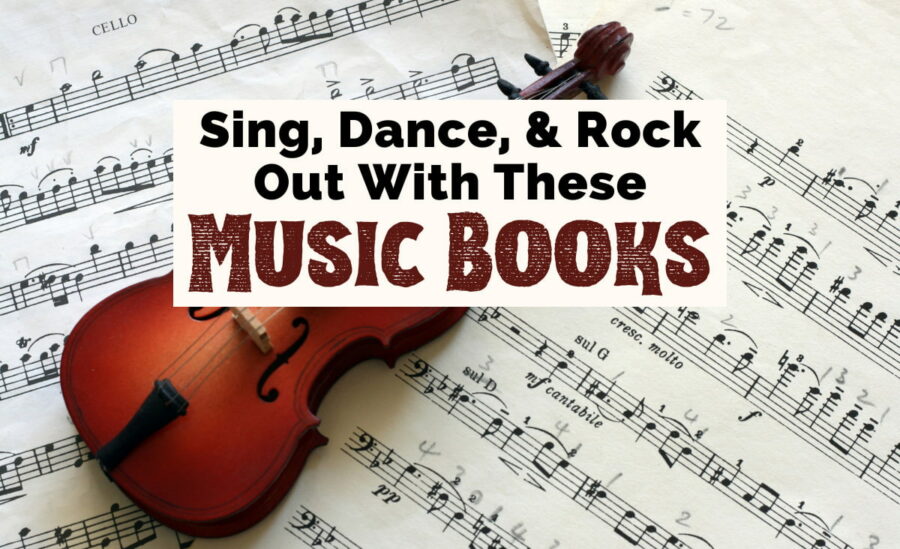 Grab the best books about music here:
Biography & Memoir Music Books
By Jeremy Paterson
*Book additions from Christine F.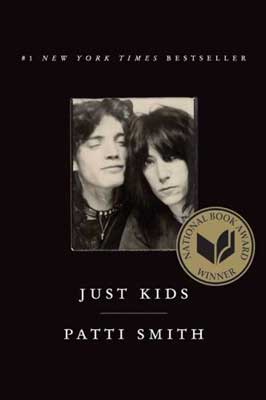 Just Kids by Patti Smith
Okay, so strictly speaking this isn't the most musicy (definitely a word) of music books. Instead, it's more of a meditation on friendship.
But, music still plays a large role in this book, simply because it plays a large role in who Patti Smith is as a person. Plus, if you listen to the audiobook there are even sections where she sings.
However, the focus of Just Kids is about Patti Smith's friendship with photographer Robert Mapplethorpe and the enduring impact it had on her life – and, yes, her music and her art.
This heartfelt memoir details their close friendship and lives as struggling artists during the 60s and 70s in NYC, and especially at the Chelsea Hotel.
Smith's electric prose brings the period, the place, and its vibrant arts scene to life.

Read Just Kids: Amazon | Goodreads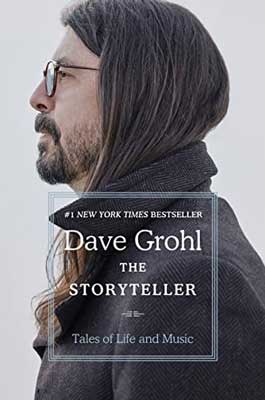 The Storyteller by Dave Grohl
From meteoric fame in Nirvana to overcoming grief and forging a path with the internationally successful Foo Fighters (and more besides), Dave Grohl's memoir is everything you could want from a glimpse inside rock 'n' roll stardom.
Like the best music books on the subject, Grohl takes us behind the security guards and backstage doors and into the heart of the popular music scene.
Plus, he does all this whilst offering a candid and personal account of his life as he navigates his encounters with fame and fortune.
The list of prominent names featured in The Storyteller is certainly impressive (as you would both hope and expect), including such figures as Joan Jett, Little Richard, Tom Petty, Iggy Pop, and Paul McCartney to name a few.
Through it all, Grohl's relationship to music is never far from view, as he discusses his influences and his creative process.
Books about musicians by musicians can sometimes lack narrative expertise, but The Storyteller proves that Dave Grohl is exactly that (haha).
If you know and love Dave Grohl from his time with Nirvana, you could also check out Journals by Kurt Cobain.

Read The Storyteller: Amazon | Goodreads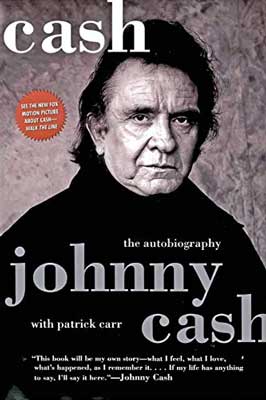 Cash by Johnny Cash
All has not always been well in the life of legendary American musician Johnny Cash.
Right from the get-go in this frank and comprehensive autobiography, we are introduced to the Cash family and the more than difficult conditions in which Johnny had to grow up in.
This is a life story full of highs and lows, struggles and setbacks, addictions and revelations.
Through it all, Cash manages to "walk the line" as he puts it, avoiding both smooth sailing and (thankfully) total catastrophe.
There are some standout moments; his many prison gigs, his battles with drugs and depression, and his turning to faith, not to mention a near-fatal encounter with an unlikely animal assailant.
Cash by Johnny Cash is one of the big hitters in the autobiography world. It's even name-checked in one of the other music books on this list.
Because of the subject in question, I can recommend listening to Cash on audiobook, and I think most people who have heard Johnny Cash's voice would agree with me.

Read Cash: Amazon | Goodreads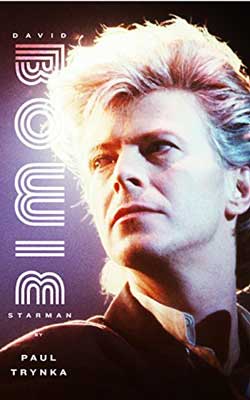 David Bowie: Starman by Paul Trynka
It cannot be denied that David Bowie led an extraordinary life. Some would even say he led more than one, given how many times he reinvented himself over the years.
In order to give the reader a comprehensive view of the man at the center of each persona, author Paul Trynka presents us here with an authoritative and, it has to be said, dramatic portrait of David Bowie.
This extensive biography is told with the help of literally hundreds of new interviews from schoolmates, workmates, partners, and more.
As well as covering Bowie's personal life from childhood up until the late '00s, Trynka also gives context for the body of work Bowie put out over the years.
Unlike other books about musicians, some of the best moments here are finding out exactly what event, person, or concept inspired each of Bowie's albums, adding new context to the music for another level of enjoyment.

Read David Bowie Starman: Amazon | Goodreads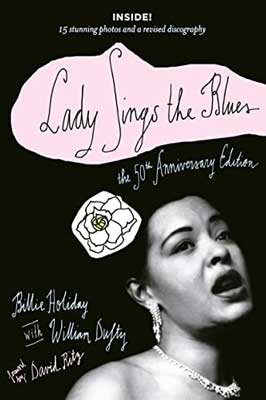 Lady Sings the Blues by Billie Holiday with William Dufty
One of the greatest voices of her generation and a household name to many, Billie Holiday – with the help of William Dufty – tells an honest, raw, and uncompromising account of her life and her music.
Holiday takes the reader along at a brisk pace, from the dangers of running errands as a child in a whorehouse in Baltimore through her discovery by the music industry in Harlem in the 1930s to selling out Carnegie Hall.
Throughout the book, Holiday's voice rings out strongly with her use of vernacular, giving weight to her descriptions of the rougher years of her life suffering under racism and legal troubles.
Originally released in 1956, Lady Sings the Blues is essential reading for anyone interested in books about music, civil rights, 20th century America or, indeed, all of the above.

Read Lady Sings the Blues: Amazon | Goodreads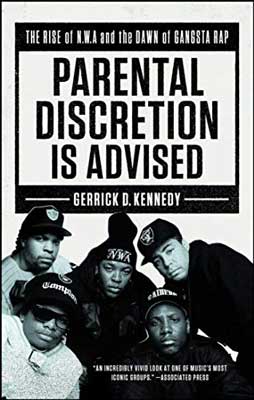 Parental Discretion Is Advised by Gerrick Kennedy
Chances are if you only know one rap group it is N.W.A.
The group – formed by rap legends Dr. Dre, Eazy-E, Ice Cube, MC Ren, and DJ Yella in 1986 – changed the music industry, and especially rap music forever.
Raised on the streets of Compton, CA, these young Black musicians soon gained notoriety due to their brutally honest lyrics that pushed back against the system – especially against cops.
Author and journalist Gerrick D. Kennedy has written a gripping biography about the band's meteoric rise to fame, based on first-hand interviews and his own research.
For anyone interested in N.W.A. and their legacy, or in rap music's cultural impact, Parental Discretion Is Advised is one of the best books about musicians and the industry.

Read Parental Discretion Is Advised: Amazon | Goodreads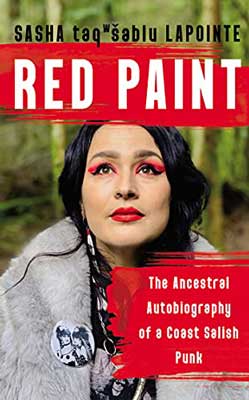 Red Paint: The Ancestral Autobiography of a Coast Salish Punk by Sasha taqwšəblu LaPointe
This beautiful memoir weaves together the importance of punk music and the cultural heritage of the Coast Salish Native Americans in Sasha taqwšəblu LaPointe's life.
Growing up, LaPointe didn't really have a place to call home and suffered unspeakable traumas. She found comfort from all this in the Pacific Northwest punk scene.
And in many ways, punk music changed her life. For one, it led her to a career in writing. But LaPointe didn't truly start to find herself until she began to learn more about her family's ancestral practices.
Although this is one of the best books about music, it is not an easy read. There is a lot of discussion around generational (and firsthand) trauma, genocide and colonialism, sexual assault, and identity.
But if you love punk music, or are interested in intersectional music books, Red Paint is a must.
Enjoy even more important books by Indigenous authors.

Read Red Paint: Amazon | Goodreads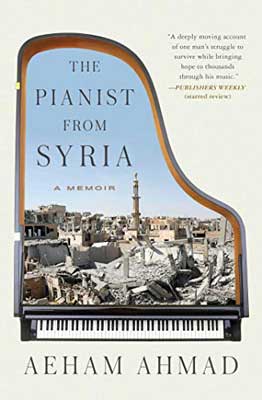 The Pianist from Syria: A Memoir by Aeham Ahmad
Translated into English by Emanuel Bergmann
Music runs in Aeham Ahmad's blood. The son of a blind violinist, his musical talent was commended and nurtured from a young age.
Despite growing up as a second-generation refugee in the Syrian camp of Yarmouk, Aeham learned to play the piano at five years old!
His family used music to build community within the camp, where they have lived since being driven from their homes in 1948 during the start of the Israeli-Palestinian war.
But when tensions start to rise in Syria, the family's life is once again in upheaval, and this time it is Aeham who is forced to leave and start a new life abroad.
Music remains his biggest comfort, and it is through music that he is able to find hope again for a better life for his family.
This remarkable memoir is one of the most poignant music books, weaving in the history of Aeham's family and the bond that music provided them.

Read The Pianist from Syria: Amazon | Goodreads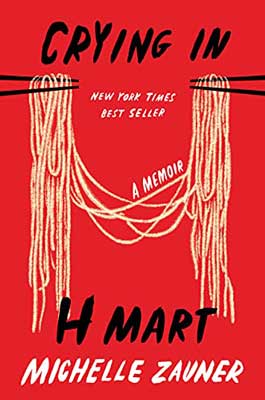 Crying In H Mart by Michelle Zauner
Growing up in Oregon, Zauner is one of the few Asian American youth at school, and she desperately wants to fit in – ignoring what she describes as her "Koreanness."
Only upon her mother's inevitable deathbed does she begin to embrace and seek out her Korean roots.
In her adult life, Zauner has been a guitarist, singer, and songwriter – and throughout her story, we see glimpses of band life.
During the summer, Zauner travels with her mom to Seoul, trying to reconcile the past with the present. She finds comfort in Korean food as well as relationships with friends and family still living there.
Be forewarned, though, that this memoir comes with content warnings for the care and loss of a parent, death and dying, and cancer – the narrative is graphic and gut-wrenching.
Crying In H Mart is one of those very loose books about music and musicians along with terminal cancer, family, delicious food, identity, and mother-daughter relationships.
For intimate nonfiction books about musicians, also find a strong book about Korea and Korean culture. The story is so raw and unforgettable that we had to include it.*

Read Crying In H Mart: Amazon | Goodreads
Historical Fiction Books About Music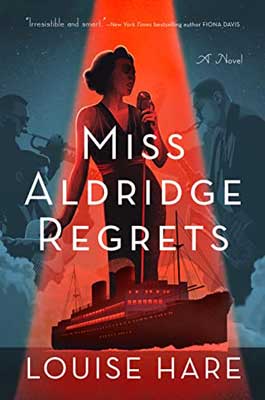 Miss Aldridge Regrets by Louise Hare
Like so many young starlets trying to Make It Big in the big city of London in the 1930s, Lena Aldridge seems to have fallen a little short of her dreams.
Namely, instead of receiving standing ovations and thrown roses, she's stuck in a smokey basement club in Soho. And her lover has left her for his wife, the swine.
So when she's unexpectedly offered the chance to travel across the sea aboard the Queen Mary to work in New York, she accepts for several reasons.
One: it's the role of a lifetime. Two: the ticket is 1st class. Three: there's just been a murder at her club, and she'd like to be somewhere else.
Unfortunately, despite being taken in by the exceedingly wealthy Abernathy family while in transit, a similar murder is discovered on the ship.
Will Miss Aldridge survive long enough to make her Broadway debut?
Fans of murder mystery in a period setting will have much to enjoy in Miss Aldridge Regrets, one of the most entertaining fiction books about music released in 2022.
Plus, if you enjoy books on boats, this one will keep you turning those pages.

Read Miss Aldridge Regrets: Amazon | Goodreads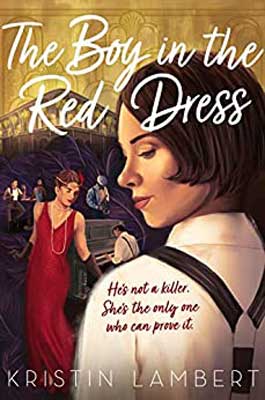 The Boy in the Red Dress by Kristin Lambert
It's New Year's Eve, 1929, and things are understandably swinging at the Cloak & Dagger Club in New Orleans' French Quarter.
Unfortunately, the mood is spoiled somewhat when it comes to light that someone has been murdered.
And not just anyone; the victim is Arimentha "Minty" McDonough, a young socialite who was very much in society's spotlight.
All fingers point to the star of the evening: 17-year-old Marion Leslie, a star performer in drag – the boy in the red dress.
But Marion's friend Millie – de facto manager of the Cloak & Dagger – knows he didn't do it.
Together with some trustworthy allies, she's going to have to stop the cruel momentum of ignorant prejudice from destroying Marion's life and find the real killer before it's too late.
Unlike some other murder mystery books about music, author Kristin Lambert lays out clues in a way that actually lets the reader keep up with Millie as she uses her detective skills to work on the case.
You actually have a chance to work things out for yourself, without a complete blindside ruining any chance of a satisfying conclusion. And it's all very entertaining as well!

Read The Boy in the Red Dress: Amazon | Goodreads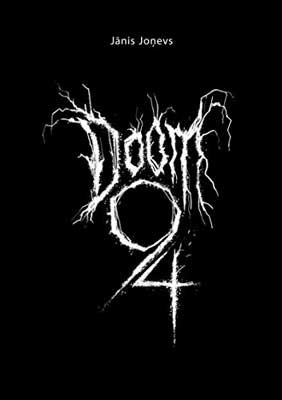 DOOM 94 by Jānis Joņevs
Translated in English by Kaija Straumanis
Set in the Latvian town of Jelgava in the 1990s, Doom 94 gives a unique peek into the lives of Latvia's youth after the collapse of the Soviet Union.
Disillusioned and angry, these Latvian teens use heavy metal to express themselves and assert their independence at a time when their country is still healing.
Even if you're not Latvian, if you grew up in a small town loving a subculture of music, Doom 94 will speak to you.
And if you're just interested in learning about a new part of the world, then this is definitely one of the best fiction books about music for you.
Uncover even more Baltic books and travel to Latvia, Lithuania, and Estonia via armchair.

Read DOOM 94: Amazon | Goodreads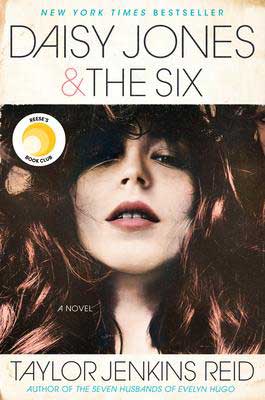 Daisy Jones & The Six by Taylor Jenkins Reid
You might remember all of the hype around Daisy Jones & The Six back in 2019. For fictional books about the music industry, this is a nod to the music lifestyle.
Travel back in time to the 1960s and 1970s. Picture an endless stash of designer drugs, wild parties, and rebellious musicians.
The story follows the creation and ultimate demise of an up-and-coming band – with Daisy Jones and Billy as the stars. The band is based loosely on Fleetwood Mac (or so rumors have it).
Band members fall in and out of love, try to get sober, and almost die in the process. It's one wild ride – albeit a bit cliché.
The innovative interview format is quite fun, making Daisy Jones & The Six one of those music books that you just have to listen to.
Truthfully, it's not our all-time favorite music novel, but we know that our readers devoured those lascivious Californian parties – and who could blame them?
Plus, it's one of 2023's hot books to movies.*
Read Daisy Jones & The Six: Amazon | Goodreads | Book Information
Contemporary Fiction Books about Music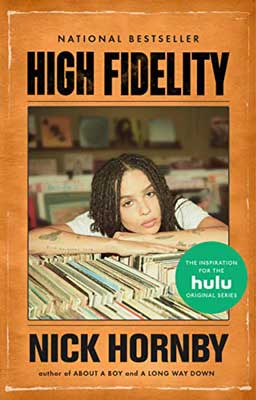 High Fidelity by Nick Hornby
London-based record shop owner Rob Fleming does not have a lot going on in his life.
His business isn't failing exactly, but it's definitely not doing great, and he spends a lot of his time trying to one-up his employees Dick and Barry in musical knowledge, pop culture, and taste.
This usually involves neurotically making a series of definitive "Top 5" lists – everything from top 5 films to top 5 Elvis Costello songs.
So when Rob is dumped by his lawyer girlfriend Laura, he makes a list of his top 5 personal break-ups. And Laura isn't allowed on it.
But the list leads Rob on a journey of self-reflection and discovery, as he tries to get in contact with his exes in order to find out just how he ended up this way.
And maybe he can even work out how to win Laura back in the process.
While spending time in Rob's head during the course of the book, the reader really gets to know him in a way that is rare for many fiction books about music.
Author Nick Hornby's most British of music books was transposed from London to Chicago when it was adapted for the big screen in 2000.

Read High Fidelity: Amazon | Goodreads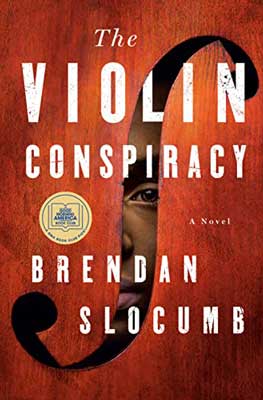 The Violin Conspiracy by Brendan Slocumb
All Ray McMillian has ever wanted to do is play the violin. Not only does he love to play, but he has a natural talent for the instrument.
But Ray is Black, and it isn't easy being a Black man in classical music.
And Ray has faced his share of racism while trying to carve out a name for himself in the very White world of classical music. It doesn't help that most of his family has been less than supportive.
But when his priceless Stradivarius goes missing from his NYC hotel room just before the Tchaikovsky Competition – one of the most competitive competitions in classical music – he is left feeling powerless.
From here, we learn all about Ray's life growing up in North Carolina, his strained relationships with his family, and what led him to this moment.
As time runs out for Ray, and more and more possible suspects are piling up, will he be able to find the violin in time?
Brendan Slocumb, himself a musician and North Carolina native, has written one of the most riveting and unique music books.

Read The Violin Conspiracy: Amazon | Goodreads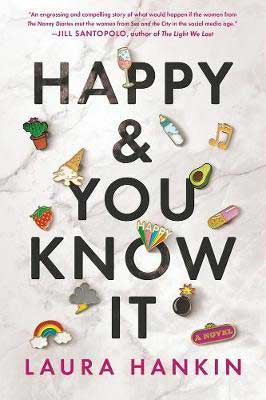 Happy and You Know It by Laura Hankin
Did you know that one of the funniest (and highly relevant) fiction books about music involves a mommy playgroup?
Travel to New York City where affluent moms fall apart over love affairs, Instagram, and…vitamins. Well…
After her now famous band drops her, Claire is utterly broke. She'll take just about any job that she can get, including playing children's songs for a tight-knit and entitled playgroup.
Whitney is the ultimate InstaMom, but we know how that goes – and even though Claire has nothing in common with these women, she cannot help but like them, secrets and all.
And man, do they have secrets…
For fiction books about musicians, find yourself engrossed with these women's friendships.*

Read Happy & You Know It: Amazon | Goodreads | Book Information
YA Fiction Books About Musicians & Music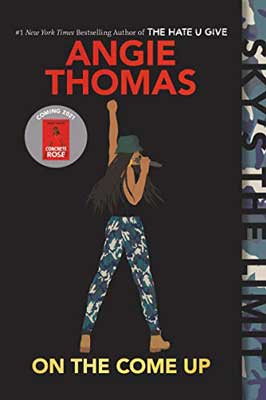 On the Come Up by Angie Thomas
As the daughter of an underground rapper who died before he could make it big commercially, sixteen-year-old Bri is feeling a lot of pressure to succeed in the world of hip-hop.
She wants to be the greatest in the world, but for now, she'll at least settle for winning her first rap battle.
On top of this, Bri is struggling with having to go hungry a lot, ever since her mother lost her job.
She's also getting negative attitudes from her teachers at school, who take issue with her aggressive demeanor.
Putting the energy from all of this into a fiery rap outburst, Bri becomes a viral overnight sensation … but for the wrong reasons.
Her song is seen as controversial, and soon things begin to spiral out of control. With her family's livelihood on the line, success has never been so important.
Author Angie Thomas' powerful love letter to hip-hop is one of the best books about musicians for teens.

Read On the Come Up: Amazon | Goodreads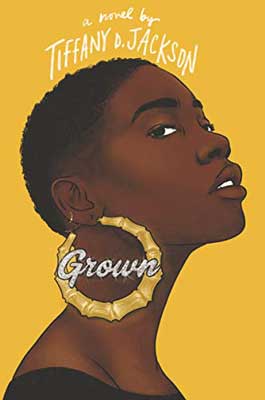 Grown by Tiffany D. Jackson
It is the dream of many young singers: to be spotted by a powerful music industry figure at an audition and begin an ascent towards stardom.
So when Enchanted Jones finds that she has caught the eye of renowned R&B artist Korey Fields, it feels like a dream come true.
What she may not have expected in her fairytale story, however, is to wake up covered in blood and with amnesia.
Korey Fields is dead, and all signs point to Enchanted. But what the world is about to find out is that Korey Fields had a dark side.
A murder mystery set in the world of the music industry, Grown is by turns thrilling, intriguing, disturbing and a stark reminder of the horrific perils that befall many young black women trying to follow the American Dream.
Fiction books about the music industry and musicians don't get any more heart-pounding and engrossing than this.

Read Grown: Amazon | Goodreads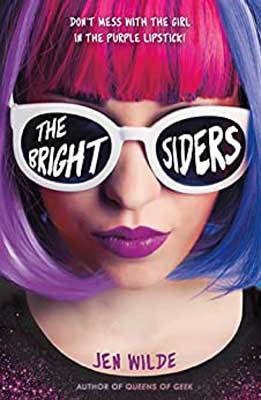 The Brightsiders by Jen Wilde
When you're a famous rock star, all it takes to bring you crashing down into the dregs of public opinion is to be labeled a "train wreck."
Unfortunately, that's exactly what happens to Emmy King – drummer for the hit-making band The Brightsiders – after one particular hard-partying evening.
Emmy wakes up in the hospital, and even worse, her girlfriend finds herself in jail. To top it off, the media are having a field day with it all.
At least Emmy has her bandmates, although one, in particular, is becoming more prominent in her life. Hopefully, she'll be able to make enough good decisions to come out of this on top!
With plenty of diversity and a bisexual – and very relatable – lead character, The Brightsiders is one of the best queer books about musicians trying to balance fame, creativity, and relationships.
Plus, it's a hugely enjoyable read.
Find even more LGBT books for teens.

Read The Brightsiders: Amazon | Goodreads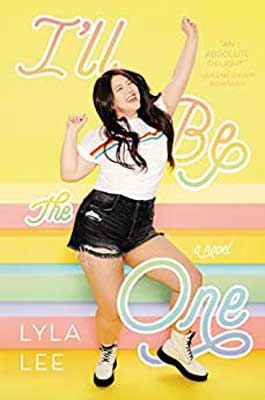 I'll Be the One by Lyla Lee
Skye Shin loves to dance and sing. She dreams of being the next k-pop star, and she's certainly talented enough.
The problem? She is fat. And she's been told her whole life that fat girls can't dance. Especially in Korea.
But when a popular Korean reality TV show called You're My Shining Star announces it is being held in nearby LA this year, she jumps at the chance to audition – for both dance AND music.
And she gets in!
Can she overcome the stress of this fat-phobic industry and be the star she's always dreamed of being? Will they even let her progress? One of the judges certainly has it out for Skye…
On the plus side, she gets to compete with (and look at) celebrity Henry Cho, and she's finally made some fellow queer Asian friends (Skye is bi).
I'll Be the One is one of the best books about the music industry for teens and is perfect for k-pop fans.
Travel to California with this reading list.

Read I'll Be the One: Amazon | Goodreads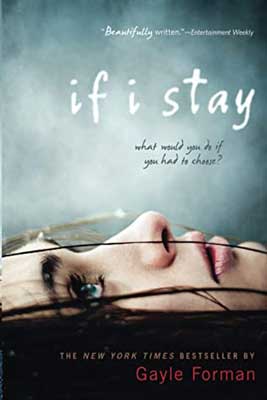 If I Stay by Gayle Forman
Seventeen ­year-old Mia loves two things: music and her family. Unfortunately, her entire life is about to change.
A sudden accident finds Mia as the potential sole survivor of a horrific car accident, killing her parents upon impact.
Laying in the hospital in a coma – and watching her body being pulled from the wreck- Mia has a tough decision to make.
Should she stay here on Earth when everything she loves is gone? Or, does she let go? It would be so easy…
Throughout the novel, we watch flashbacks of Mia's young life and her love for music. In fact, she's an accomplished violinist accepted by the prestigious Julliard.
If Mia decides to let go and die, she'd be giving up her dreams and music. But, how can she possibly go on?
For YA music books, If I Stay is about honoring those you love and have lost by living your best life to its truest potential. Adapted into a movie, both are worth your time.
While not really a book about ghosts, Mia's spirit adds a surreal element to the story.*

Read If I Stay: Amazon | Goodreads
Fantasy Fiction Music Novels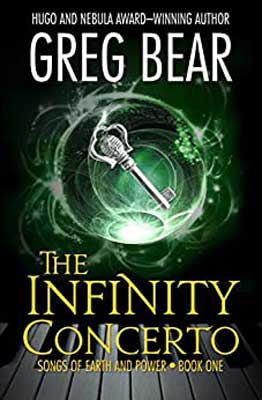 The Infinity Concerto by Greg Bear
Decades ago, Arno Waltiri's "Infinity" Concerto had its first and only performance. Afterward, many members of the audience were never the same again.
Waltiri's concerto was a song of power; a piece not meant to be heard by mortal human ears.
Fast forward to now, and we meet struggling young poet Michael Perrin. Michael has befriended the elderly Waltiri, bonding over Michael's love for Waltiri's music.
But when Waltiri dies, Michael finds himself in the possession of a mysterious pair of items: a book and a key.
Following instructions found on a piece of paper in the book, Michael finds himself transported to a fantastical land where faeries rule with the magic of music.
Now trapped and in over his head, will Michael be able to find a way to return home to Earth?
This is proper heavy fantasy from the 1980s.
Music books rarely come with this many creative concepts, and The Infinity Concerto also has a host of unusual characters and place names to boot.

Read The Infinity Concerto: Amazon | Goodreads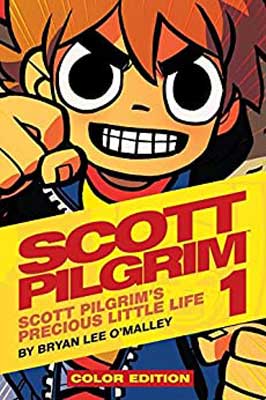 Scott Pilgrim Series by Bryan Lee O'Malley
Scott Pilgrim's Precious Little Life: Volume 1
Don't listen to what his friends say; Scott Pilgrim isn't a loser; he's awesome!
He's twenty-three, he's got a new high-school girlfriend, he's never left Toronto, and he plays bass in a band called Sex Bob-Omb and they're … not very good. But they're getting better!
Whatever people (literally everyone) say, he's definitely not directionless, even though he's "between jobs" and he really shouldn't be dating a high-schooler.
However, into his life comes Ramona Flowers: she's mysterious, she rollerblades, she delivers packages for a living, and she's American.
Ramona is about to rock Scott's world harder than the imminent battle of the bands tournament he wants to win.
But he may just have to battle more than other bass players because Ramona has some evil exes in her past and they want to stop Scott from dating her.
Beginning with Scott Pilgrim's Precious Little Life, this energetic, humorous, cartoonish yet wholesome series of graphic novels is a fun trip through pop culture, from music to video games to fighting and beyond!
If you are looking for the best music books adapted to the big screen as well as video games, Scott Pilgrim is it.
Plus, it's one of the great series to come from Canada.

Read Scott Pilgrim: Amazon | Goodreads
Take The Uncorked Reading Challenge!
Travel around the world with our Uncorked Reading Challenge. Never be late to the party with unique new book releases. Get the latest movie and book lists straight to your inbox.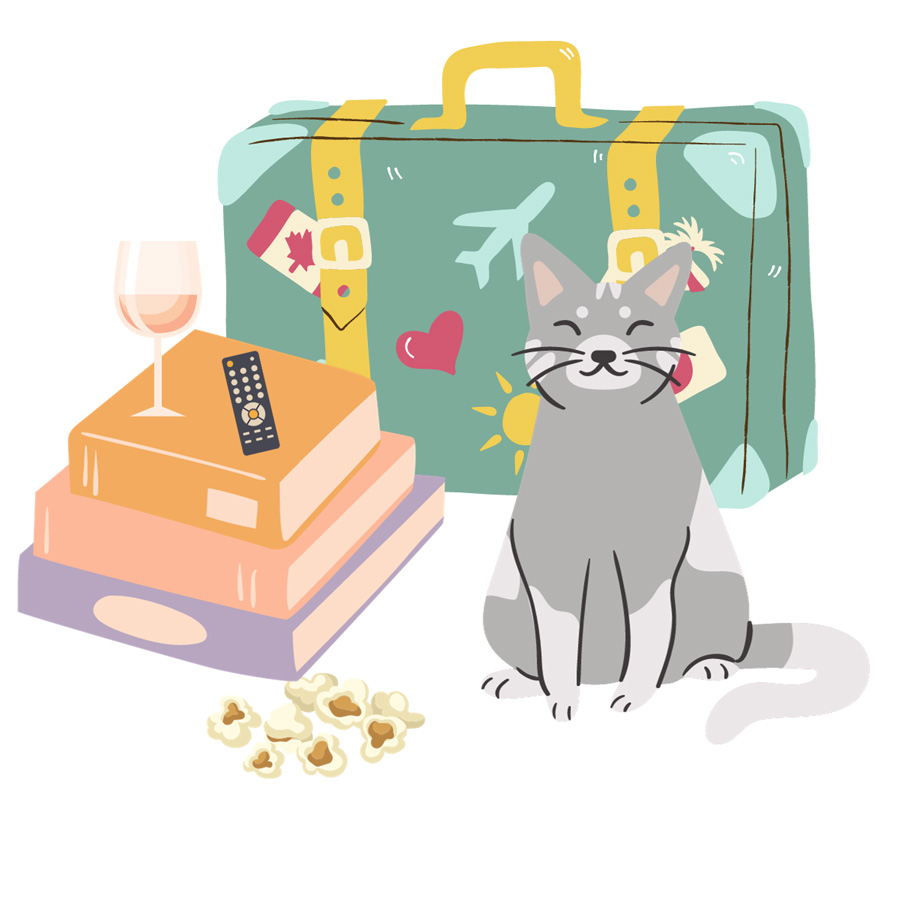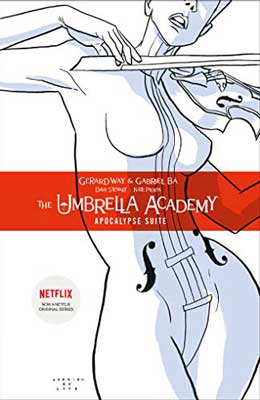 The Umbrella Academy Volume 1: Apocalypse Suite by Gerard Way and Gabriel Ba
If you've only seen the TV show of the same name, you might be a bit dubious about this recommendation. After all, music only features tangentially.
But I would argue that volume 1 of the graphic novel series the show is based on puts music a bit more at the forefront of the story.
In The Umbrella Academy, we follow seven siblings, all born at the same time on the same day – to mothers who were not pregnant until that moment.
They are only 7 of 42 children born in this way on that day, but they were the only ones adopted by eccentric billionaire Sir Reginald Hargreaves.
Oh, and they all have superpowers. And a lot of trauma.
As adults, with their superhero days behind them, they are all estranged.
And one of them – Vanya, the only sibling without a power – is a violinist. Playing the violin is her greatest passion, and she desperately wants to be first chair of her orchestra.
Then their dad dies and a long-lost sibling returns to tell them the world is going to end in about a week.
Add in secret organizations, a butler who's also an ape, and plenty of musical shenanigans, and you'll find that The Umbrella Academy is one of the more unique books about music on this list.
Plus, it's got a great little time-traveling element.

Read The Umbrella Academy: Amazon | Goodreads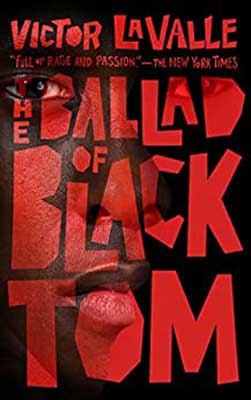 The Ballad of Black Tom by Victor LaValle
On the face of things, Charles Thomas Tester is just another street musician, carrying his guitar case around New York City in search of handouts and hustles.
It's not a great way to make a living, but it could be worse, especially for a Black man in the 1920s.
Beneath the surface and the crowd-pleasing tunes, however, there's another string to Mr. Tester's bow: magic. Actual, other-worldly, high-risk-high-reward magic.
Charles knows that he shouldn't get in too deep, especially seeing as he has his dad to look out for as well as himself.
But a chance delivery of a potent spell book causes him to gain the notice of a particularly malevolent individual, who might just have an offer too good for any magical musician to refuse.
With a period setting, creative ideas, and some genuinely creepy atmosphere, The Ballad of Black Tom is one of the best fiction books about music for fantasy lovers.
For readers in a time crunch, it's also a shorter horror book, clocking in at around 149 pages (depending on your edition).
Travel across New York with these contemporary novels.

Read The Ballad of Black Tom: Amazon | Goodreads
Nonfiction Books About The Music Industry & Music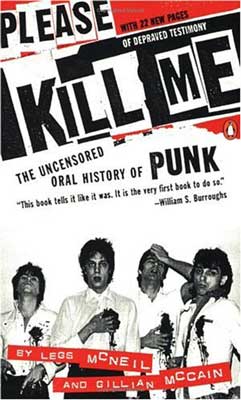 Please Kill Me: The Uncensored Oral History of Punk by Legs McNeil and Gillian McCain
Imagine a dark basement bar with a one-foot-high stage that ripped jeans-wearing, safety pin-earringed bandmates have just vacated.
Now populate it with members of the angry youth of 1970s New York City all telling you at the same time just exactly who/what they hate and why.
That's the feeling I got from reading Please Kill Me – there is no more authoritative account of that turbulent and pivotal music scene than this.
Authors Legs McNeil and Gillian McCain have collected and printed the verbal recollections from many of the big names of the NYC punk scene.
Sources include Iggy Pop, Lou Reed, Richard Hell, Malcolm McLaren, Jim Carroll, and both Joey and Dee Dee Ramone.
As you can imagine from an "uncensored oral history of punk," there's a lot of adult content to be found in one of the most important books about the music industry and musicians.
Readers of a more sensitive disposition should approach with caution. It is a book about punk, though – would you expect anything less?

Read Please Kill Me: Amazon | Goodreads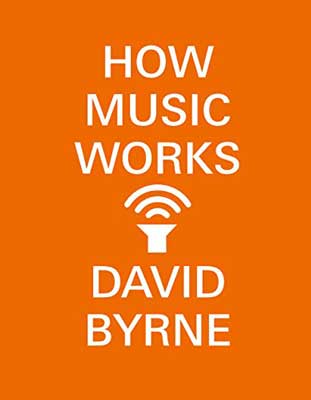 How Music Works by David Byrne
This is not one of your ordinary music books.
As is perhaps predictable from a man whose career has seemingly been constructed of moves that defy the norm, author and musician David Byrne takes a non-linear approach to his discussions of music in all its forms.
From psychology, history, and anthropology to social science, personal reflection, and cultural impact, Byrne's book is divided into chapters that each function as their own separate studies.
Together, these chapters – which cover various topics including 20th-century technological changes and Byrne's own experiences as frontman for the band Talking Heads – seek to understand music as a larger social concept, and its place in our society.
How Music Works is not only one of the best books about music but also one of the best books about the music industry too, with plenty of insights from Byrne about music production as well as performance and composition.

Read How Music Works: Amazon | Goodreads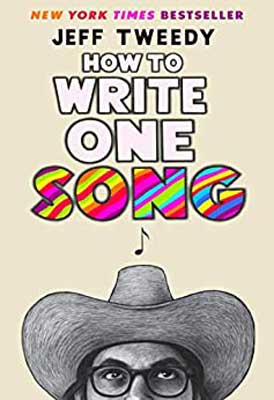 How To Write One Song by Jeff Tweedy
Anyone who has thought about undertaking a creative endeavor has probably found the idea daunting to begin with. How do I start? Will I be able to do it at all?
Songwriting is, according to social media and plenty of popular opinion, seemingly something that anyone should be able to do.
But thinking about it and actually doing it are two very different things.
In How To Write One Song, author Jeff Tweedy – known mainly as the lead singer/songwriter for the band Wilco – offers tips, insights, recollections, and even some useful self-help affirmations for anyone looking to start making music.
As Tweedy writes, there is a huge gulf between writing zero songs and writing one song, but a much smaller gap between writing one song and writing many songs.
I agree with Tweedy; getting your creativity going and making it part of your daily life is a healthy activity. Once you've read this, hopefully, you'll be inspired to give songwriting a go!
In How To Write One Song is one of the more creative and inspiring (and shortest) nonfiction music books on this reading list.

Read How To Write One Song: Amazon | Goodreads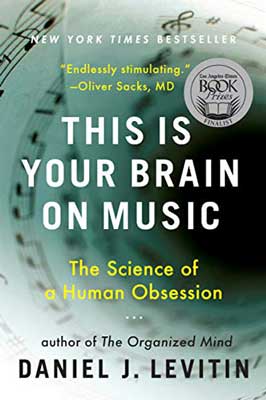 This Is Your Brain On Music by Daniel J. Levitin
Have you ever wondered why people like music? Why you feel nostalgic for songs you heard as a teenager? Or why commercial jingles or bits of songs get stuck in your head?
Answering these questions (and more) is what author Daniel J. Levitin's music-based psychological study book is all about.
Taking in all different kinds of music – from classical to jazz through to modern-day rock-n-roll – from the whole of human history, Levitin explores what this strange sound phenomenon does to our brains.
Subjects include an analysis of the difference between practice and talent and how perhaps music means more to humans as a species than language.
What makes this one of the best books about music is that Levitin's writing is accessible for both non-scientists and non-musicians, so no reader will feel left out or confused by these discussions.

Read This Is Your Brain On Music: Amazon | Goodreads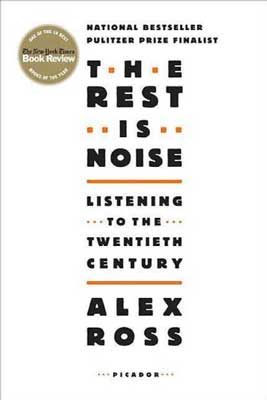 The Rest Is Noise: Listening to the 20th Century by Alex Ross
This nonfiction book from author and New Yorker music journalist Alex Ross is a comprehensive history of the 20th century through its music. And there's a lot of it:
From the mini-revolution in classical music with the birth of atonal and twelve-tone styles, to the advent, expansion, and evolution of jazz, and the converse rise in popularity of minimalism.
Beginning in Vienna in the years before the outbreak of World War I and leading right up to the present, Ross discusses and draws connections between the major cultural events of the period and the people who made music either before, during, or because of them.
Through it all, Ross never leaves the reader in the dark, with complex musical styles and techniques laid out for anyone with even a casual relationship with music to be able to understand.
One of the best books about music written in recent times, The Rest Is Noise was one of the finalists for the Pulitzer Prize for General Nonfiction.

Read The Rest Is Noise: Amazon | Goodreads
Save The Best Music Books For Later: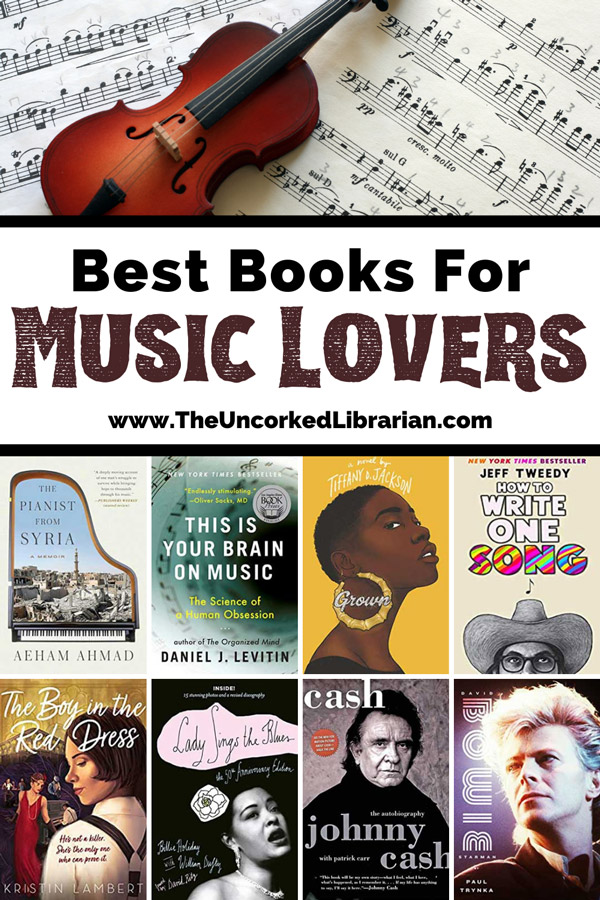 Grab the best books about musicians, music, and the music industry here:
Thank you to TUL contributor, Jeremy Paterson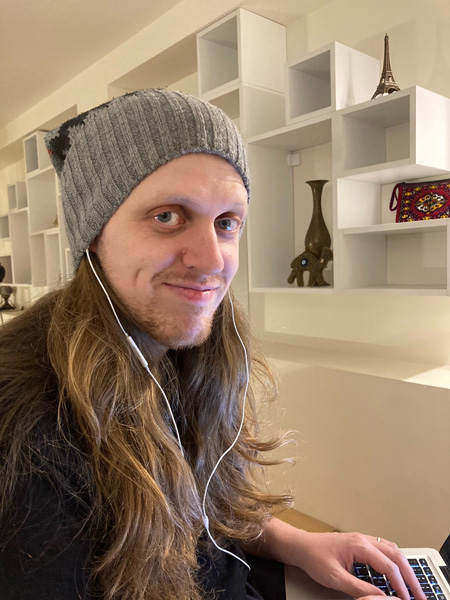 Jeremy (pronouns: any) is an autistic writer, hobbyist, and movie buff, as long as that movie is Labyrinth. Since leaving the corporate world behind in 2018, he has read more books than he thought possible. True to his British upbringing, his first instinct in any given situation is to put the kettle on.
What are your favorite fiction and nonfiction books about music?
What music books have taught you more about the industry, songwriting, and musicians? Which books about music should we add to our growing TBR list? Let us know in the comments.
You may also enjoy:
This music reading list is part of the Uncorked Reading Challenge for 2023.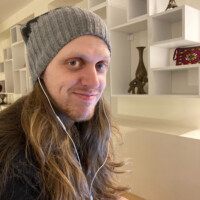 Jeremy (pronouns: any) is an autistic writer, hobbyist, and movie buff, as long as that movie is Labyrinth. Since leaving the corporate world behind in 2018, he has read more books than he thought possible. True to his British upbringing, his first instinct in any given situation is to put the kettle on.