Travel around the world with the best books about ships (and boats). Just beware; all might not arrive at their destination.
OK, so maybe some of us at TUL get a little seasick, which means that we usually stick to reading books about boats versus actually boarding them.
Here's to you Christine along the Amalfi Coast, between volcanic islands in Nicaragua, and on the beautiful waters of Paraty, Brazil.
And, if you are looking for the best books on ships, there certainly is no shortage of maritime books across genres, including horror, nonfiction, historical fiction, fantasy, and mystery.
Below, discover fantastic books about boats big and small. Plus, you might just find yourself traveling with a mermaid or Bengal tiger…
Then, uncover ship books with themes of racism, family, and war. Explore tales of love, loss, and even music. Let's get started!
You may also enjoy these fiction and nonfiction books about shipwrecks.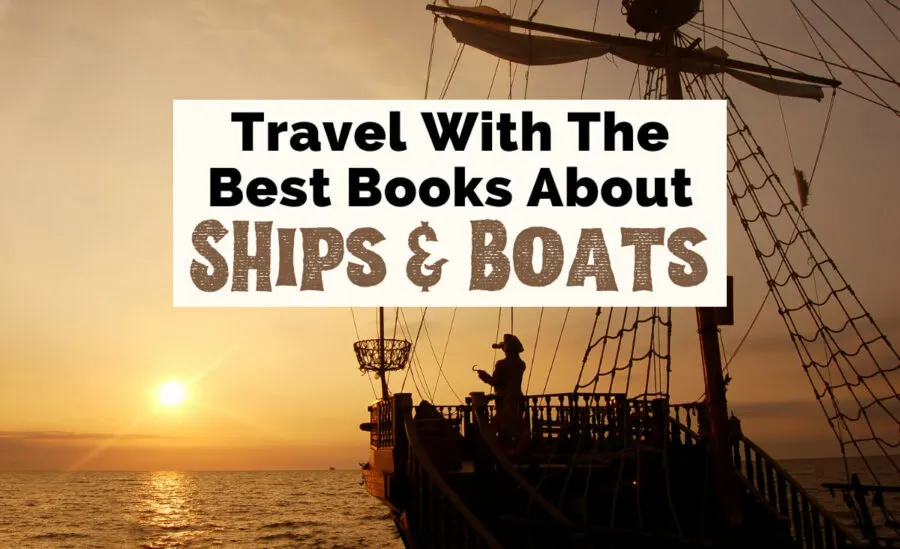 Grab your favorite books on boats here:
15 Best Books About Ships
By Dagney McKinney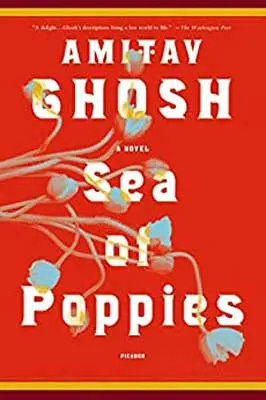 Sea of Poppies by Amitav Ghosh
During a time of colonial upheaval shortly before the first Opium War, the various passengers and crew members of the schooner ship Ibis find themselves experiencing a series of life-changing incidents.
Deeti, the pious mother fleeing domestic cruelty and disaster, and Kalua, the untouchable from the neighboring village, are forced into indentured servitude on the ship.
Zachary Reid, the mixed-race American sailor, flees racism in his native Baltimore and seeks a new life across the sea.
Neel Halder, the rich rajah, has been brought low by the stall in the opium trade, and the French orphan Paulette has been brought along by her adopted father, the Ibis' new owner.
Together, these characters will find themselves severely tested, yet will ultimately find bonds of friendship where there were none thought possible.
Sea of Poppies is the first in a trilogy of maritime books about the travels of the Ibis, which here cover the shores of America, the waters of the Ganges, and the backstreets of Canton.

Read Sea of Poppies by Amitav Ghosh: Amazon | Goodreads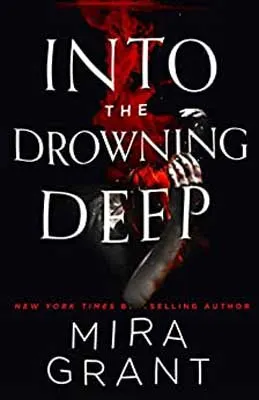 Into the Drowning Deep by Mira Grant
Seven years ago the Atargatis and its entire crew disappeared. They were supposed to be filming a "mockumentary" about mermaids in the Mariana Trench.
For seven years, the family and friends of those onboard have grieved and wondered what actually happened – especially Tory Stewart, whose sister was on the fated Atargatis.
In fact, much of Into the Drowning Deep is a book about sisterhood and sisterly love.
Imagine Entertainment, the company that sent them to their presumed deaths, has wondered too. Although they have a pretty good idea that they might have actually found real mermaids.
Now Imagine is sending a new crew on the Melusine. But this time they're going in prepared.
The crew on the Melusine are scientists, not performers. And the ship is decked out with state-of-the-art shields and weapons.
If you're interested in reading horror or sci-fi books about ships – especially ones about killer mermaids, Into the Drowning Deep – and its prequel Rolling in the Deep – are a must.

Read Into the Drowning Deep: Amazon | Goodreads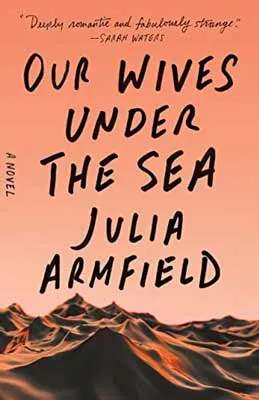 Our Wives Under the Sea by Julia Armfield
One of the more unique haunted books on ships, Our Wives Under the Sea is a modern gothic tale following Miri and her wife Leah following a traumatic event Leah suffered at sea.
Miri is overjoyed to have her wife back after her submarine disappeared for months with the entire crew presumed dead.
But Leah has come back different.
Miri tries to be patient, sure that Leah just needs time to adjust after the event. The event that Leah won't talk about.
But the longer Leah is home, the more she pulls away. All she wants to do is sit in the bath, and Leah craves salt water.
As the story progresses, we begin to get snapshots of what happened to Leah and her crew mates onboard the submarine.
Our Wives Under the Sea reads like a frenetic fever dream and won't be one of the books about ships for everyone.
However, if you love gothic tales with beautiful prose, you will love this claustrophobic and hypnotic underwater queer horror book.
In fact, we named it as one of the best books of 2022.

Read Our Wives Under the Sea: Amazon | Goodreads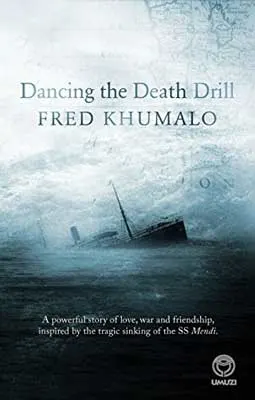 Dancing the Death Drill by Fred Khumalo
In 1958, a Black man inexplicably stabs and kills two White patrons at a Paris cafe. But what would drive him to commit such a violent crime?
A determined journalist doesn't believe this was an unprovoked act and seeks to discover the truth.
As the reader, we are then transported back to the early 1900s in South Africa where we meet a Boer defector.
This defector becomes the absent father of Pitso Motaung, our main character.
Because Pitso is light-skinned and speaks English, he is treated better than his fellow Black South Africans. But, he remains proudly Black.
When WWI begins, Pitso willingly joins the navy in hopes of seeing the world. Just 16, Pitso has no idea what he is getting into.
Pitso along with hundreds of other Black South Africans boards the SS Mendi, bound for the Isle of Wight – and disaster.
While only part of Dancing the Death Drill takes place aboard the SS Mendi, it remains one of our favorite maritime books.
This is a part of history few know anything about, and Fred Khumalo brings to life South African culture, as well as life on the ship for South Africans.
Explore even more great books about South Africa.

Read Dancing the Death Drill: Amazon | Goodreads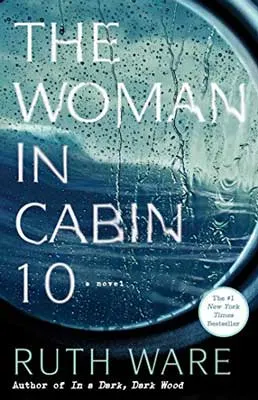 The Woman in Cabin 10 by Ruth Ware
We just love seriously spooky books about books.
Journalist Lo Blacklock has just been offered her dream job: passage aboard the luxury liner, Aurora's maiden voyage – a week sailing through the North Sea.
The hope is that the elite clientele and journalists on board will get to see the Northern Lights and other wonders of the region before embarking.
But on her first night, Lo sees a woman, her cabin neighbor, go overboard. Was she thrown, or did she jump?
Panicked, Lo immediately informs whoever will listen. However, it doesn't seem as though anyone was actually in that cabin, and Lo is seeming more and more unhinged.
Lo is certain she saw a woman go overboard, though, and as she races to figure out what happened, she realizes her life might also be in danger.
While The Woman in Cabin isn't our favorite Ruth Ware novel, the story still offers up a fun mystery and one of the most claustrophobic books about ships.

Read The Woman in Cabin 10: Amazon | Goodreads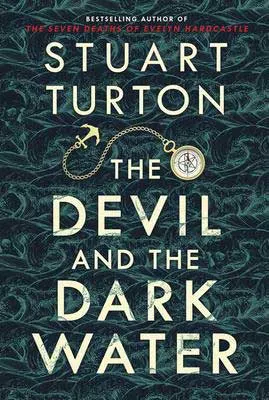 The Devil and the Dark Water by Stuart Turton
On the galleon Saardam in 1634, world-renowned alchemical detective Samuel Pipps is being taken to Amsterdam.
Unfortunately for him, it's so he can be executed for his crime.
But did he really commit it? His trusted bodyguard Arent Hayes doesn't think so.
However, soon Pipps' supposed innocence is the least of anyone's worries.
Barely into the voyage, strange occurrences start happening; a mysterious symbol appears on the sail, and livestock animals die suddenly and unexpectedly.
To make matters worse, the passengers and crew begin hearing a malignant whispering, one that promises wishes in exchange for sacrifices, including Pipps.
Everyone wants to know, is there really a demon on board? And how do they stop it?
Mixing historical drama with supernatural elements into a fun and inventive whodunnit, author Stuart Turton has created one of the most intriguing books on boats on this list.

Read The Devil and the Dark Water: Amazon | Goodreads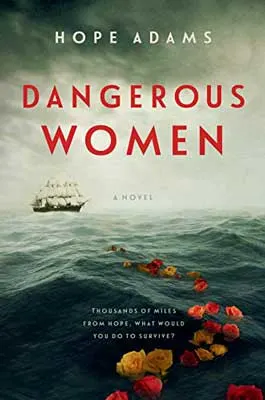 Dangerous Women by Hope Adams
Based on the 1841 voyage of the convict ship Rajah, this historical thriller focuses on a group of 180 English women making a 3-month journey across the sea.
These women have one crucial thing in common: all of them are criminals. But one appears to be distinctly deadlier than the others.
Midway into the voyage, one of the women is mortally wounded, and now the race is on to find the culprit before they strike again.
In the hunt for the killer, every convict is a suspect. How can someone be innocent when they've already been proven guilty?
The claustrophobic atmosphere at the heart of this mystery perfectly showcases just how tense books on ships can be, especially when you're in trouble and trapped in one location while miles from help.

Read Dangerous Women: Amazon | Goodreads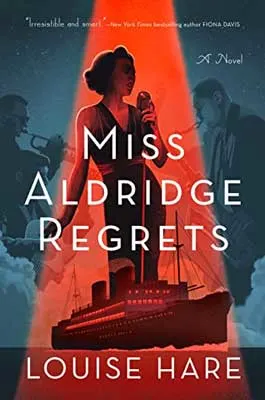 Miss Aldridge Regrets by Louise Hare
When you're on the run and heading for a fresh start, the last thing you need is for your past to follow you. But that's exactly what happens to Lena Aldridge.
Though she'd rather be hitting it big in 1930s London's West End, instead she has to settle for singing in a cramped little basement bar in Soho.
Things get livened up when there's a murder on the premises. Rather than get mixed up with the cops, Lena takes a chance and hops on board the RMS Queen Mary, bound for New York.
Hoping for a big break on Broadway, Lena is understandably perturbed when a member of a wealthy family traveling on the ship is found dead.
In order to make a killing on the American stage, she's going to have to avoid being killed herself.
With plenty of glamor and panache, Miss Aldridge Regrets is one of the most stylish books about boats and music novels written in recent years.

Read Miss Aldridge Regrets: Amazon | Goodreads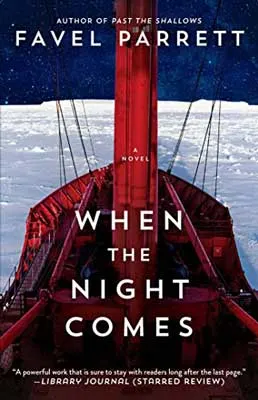 When the Night Comes by Favel Parrett
For young Isla, living with her mother and brother in her new home in Hobart is no different from the place they escaped from.
They've found nothing like the better life they hoped for, and Isla's mother's hopes seem to have set like the sun.
But then one day, a ship called the Nella Dan arrives, and on board might be their salvation.
The Danish sailor Bo is seemingly everything Isla's family needs; he comforts her mother and is like a father to the children, showing them how to crack walnuts and cook.
From voyages out from Isla's home in Tasmania down to Antarctica and around to his native Denmark, Bo has collected stories of the world and his life aboard the Nella Dan.
Gradually, the sun might just come up for Isla and her family.
Books about ships don't often have a strong family bonding element, but author Favel Parrett's hauntingly beautiful story will reignite a lot of people's faith in the power of kindness.

Read When the Night Comes: Amazon | Goodreads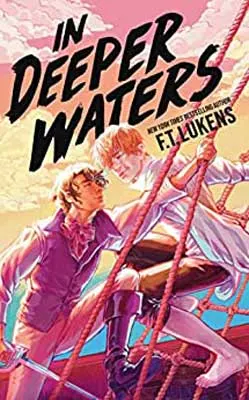 In Deeper Waters by F.T. Lukens
From sheltered palace gardens to the roaring high seas, this is young Prince Tal's chance to finally see his family's kingdom.
If he thought it would be a journey filled with danger and derring-do, he wasn't wrong; just two days into the trip, his ship picks up a survivor from the burning wreckage of a sinking ship.
Not only that, but Tal is put in charge of this new passenger, Athlen.
As the two start bonding, Athlen up and disappears over the side and into the seemingly bottomless waters.
Thinking Athlen lost to the deep, Tal is shocked to find him days later alive and well. Perhaps, like Tal, Athlen has some hidden magic about him as well …
This fantastical queer ocean romance comes complete with swashbuckling and spectacle and is one of the most fun-to-read books about ships on this list.

Read In Deeper Waters: Amazon | Goodreads
Join The Uncorked Reading Challenge Today
---
Travel around the world with the Uncorked Reading Challenge. Get the best book and movie recs straight to your inbox. Sign Up Now.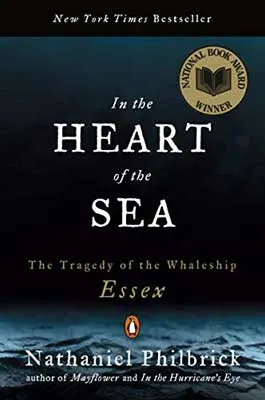 In the Heart of the Sea: The Tragedy of the Whaleship Essex by Nathaniel Philbrick
After setting sail from Nantucket in 1820, the whaling ship Essex is attacked by a large sperm whale in the Pacific Ocean and sinks.
In order to survive, the remaining members of the Essex attempt to sail in small whaleboats to South America, a journey that strands them at sea for 3 months until they are rescued.
Author Nathaniel Philbrick's In the Heart of the Sea is a retelling of the crew's ordeal, recounted from the perspective of Thomas Nickerson who was a teenage cabin boy aboard the Essex when it sinks.
If a ship being attacked by a large whale seems familiar, you may recognize that this story is also what inspired Herman Melville to write Moby Dick.
Books on boats don't come much more harrowing than this; the crew was forced to endure brutal conditions while stranded at sea.
Readers are advised to expect some scenes of an unpleasant nature. Find even more books about survival.

Read In the Heart of the Sea: Amazon | Goodreads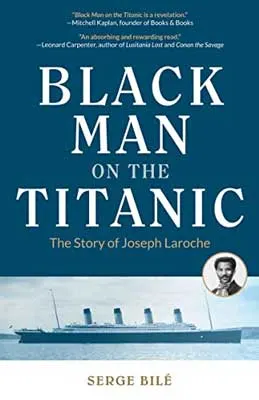 Black Man on the Titanic: The Story of Joseph Laroche by Serge Bilé
Translated from French by Logan Masterworks
Whenever the story of the Titanic is depicted in books about ships and other media, it is quite often entirely through the perspectives of white people.
So for many, it comes as a surprise that there were any Black people at all on that ship's maiden and only voyage.
But there was, and he had an extraordinary life.
Born in 1886 in Haiti, Laroche was a direct descendant of the father of Haitian independence and an engineer who also contributed to the construction of the Parisian railway.
He was very well educated, having been sent to France at 15 to study, and was traveling to Haiti to accept a professorship in mathematics.
Having originally been booked aboard another ship that separated parents and children, Laroche and his wife made the decision to change to the ill-fated Titanic instead.
Author Serge Bilé's biography of Joseph Laroche is a fascinating read and broadens the narrative of a tragedy so often whitewashed by less-skilled hands.

Read Black Man on the Titanic: Amazon | Goodreads
More books on ships from Christine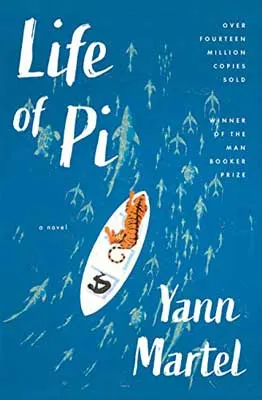 Life of Pi by Yann Martel
If you are looking for books about boats set in India, the Pacific Ocean, Canada, and Mexico, Life of Pi is guaranteed to transport you across the globe and make you think more deeply about life.
Born in Pondicherry, India, 16-year-old Pi Patel is the son of a zookeeper. He's also a devout Muslim, Hindu, and Christian.
While relocating to Canada on a freighter, a shipwreck causes Pi to find himself floating on a lifeboat with a variety of wild animals.
Most notable (and terrifying), though, is Bengal tiger, Richard Parker. Readers can guess how traveling with a tiger ends up for the rest of the animals…
Follow along with Pi and Richard Parker's 227-day struggle to survive, filled with commentary about religion and the meaning of life.
Winner of the Man Booker Prize, cat lovers – big and small – will enjoy Life of Pi.

Read Life of Pi: Amazon | Goodreads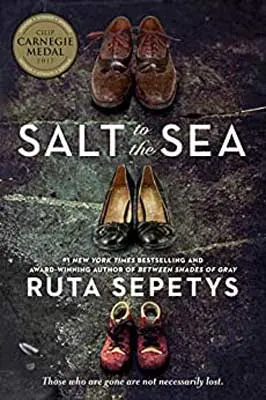 Salt to the Sea by Ruta Sepetys
For YA books about ships and WWII historical fiction, Salt to the Sea promises to bring the effects of war on youth to the forefront along with the lesser-known story of the Wilhelm Gustloff.
It's 1945 during the war when Sepetys introduces us to four teens – Emilia, Joana, Florian, and Alfred.
The Soviet army is aggressively and quickly advancing, forcing refugees – including Joana, Emilia, and Florian – to seek safe passage to Germany.
The Wilhelm Gustloff is their only hope of escape, meant to transport over 10,000 passengers to safety across the Baltic Sea.
If you follow WW2 history, though, you already know the deadly fate of the Wilhelm Gustloff; over 9,000 innocent people, largely women and children, will die at the hands of Soviet torpedoes.
Historical fiction books about Polish history, as well as the Baltics, don't get any more accessible or engaging for young readers than Salt to the Sea.
Plus, Joana and Emilia are two pretty kick-butt women in historical fiction. Uncover even more WW2 books.

Read Salt to the Sea: Amazon | Goodreads | Review | Discussion Guide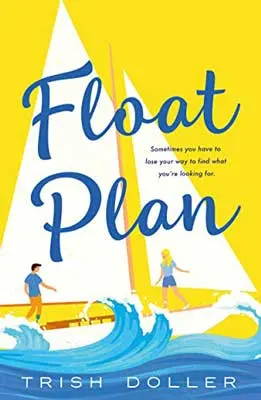 Float Plan by Trish Doller
TW for suicide
We cannot have a books about boats reading list without talking about at least one sailboat. Add in sailing around the Caribbean islands, and you have the perfect plot for our Uncorked readers.
Don't let the cutesy cover fool you either, Trish Doller's Float Plan is a lot more intense than it looks.
Since Anna's fiancé, Ben, died by suicide, her life has been on hold. Overcome by grief, she can barely get out of bed.
On Thanksgiving Day, she decides to run away with their sailboat and complete the trip that they were supposed to do together.
The problem is that Anna barely knows how to sail. After a rough start, she hires Keane to help her navigate the islands.
Of course, a little romance sparks, but is Anna ready?
For books on boats, sailing, and grief, we love the pacing and more serious tone of this tender romance.
As travelers, we appreciate that Keane also encourages Anna to see more hidden gems versus all of the tourist hot spots.
Travel to even more islands with these books.
Read Float Plan: Amazon | Goodreads
Save The Best Books On Ships For Later: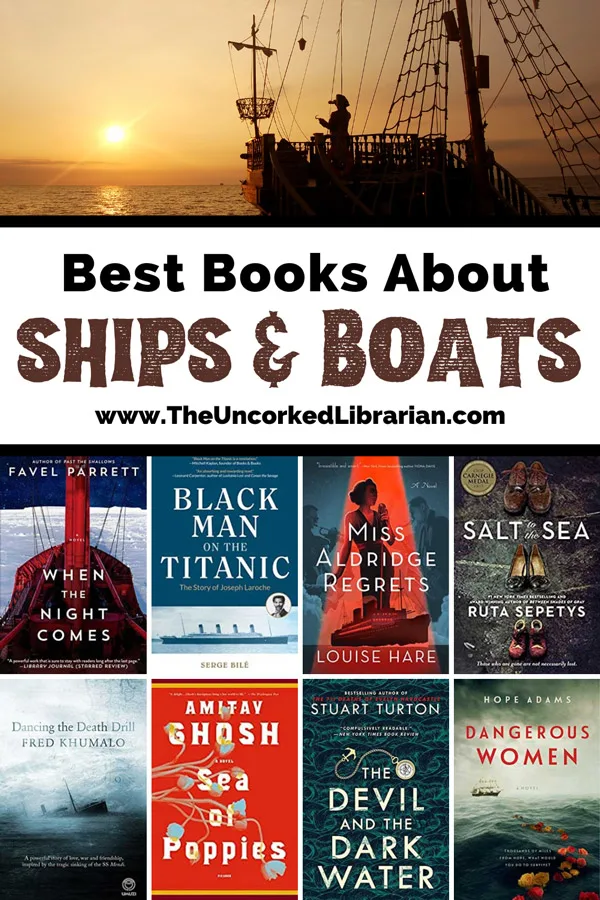 Grab your favorite maritime books here:
Thank you to TUL contributor, Dagney McKinney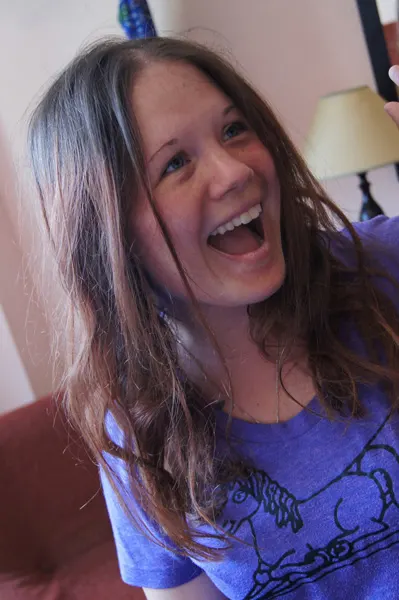 Dagney (pronouns: any) is a neurodivergent writer who loves all things macabre and weird. She likes outrageously spicy food, long walks through graveyards, and historical tangents. You'll most likely find her wandering around somewhere quiet or underground, buying salt, or whispering to camels.
What are your favorite books about boats?
There are endless books on boats to read. What are your favorites? Which ones should we add to our growing TBR pile? Let us know in the comments.
This reading list pairs well with our 2023 Uncorked Reading Challenge.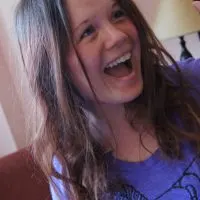 Dagney (pronouns: any) is a neurodivergent writer and book nerd who is drawn to all things weird and macabre. She also loves anything to do with fast cars, unhinged anti-heroes, and salt. When she isn't working or reading, you're likely to find her eating Indian food, playing board games, or hiding out somewhere dark and quiet, stuck down an internet rabbit hole. The easiest way to win her over is through cats and camels.