Uncover the best books of 2022 set across the globe and genres – from The Uncorked Librarian team.
We always start off January with a to-be-read list from the previous year, especially when all of the "best of" book lists start pouring out of every online publication imaginable.
And, with a team of librarians, voracious readers, book bloggers, and travelers, you can bet that The Uncorked Librarian has compiled, debated, and agonized over the (very subjective) top books of 2022 ourselves.
We are quite opinionated over here, and between us all, we've read a plethora of 2022 book releases.
Below, a few of our teammates – Christine, Dagney, and Jeremy – are sharing the best fiction books of 2022, including fantasy, horror, queer rom-coms, foodie fiction, mythology retellings, thrillers, and more.
We'll also name a fantastic nonfiction book or two – but this just wasn't our top genre of the year.
So, get ready to travel via plane, hiking shoes, boats, cars, and more to India, the moon, remote islands, Nepal, Hawaii, and back in time.
Compete in cooking shows, open a coffee shop, meet your new favorite dog in fiction, and ya know, change, burn down, or save the world with the best books published in 2022.
Let's get started, and don't forget to share your favorites in the comments.
You might also enjoy our most-anticipated books of 2023.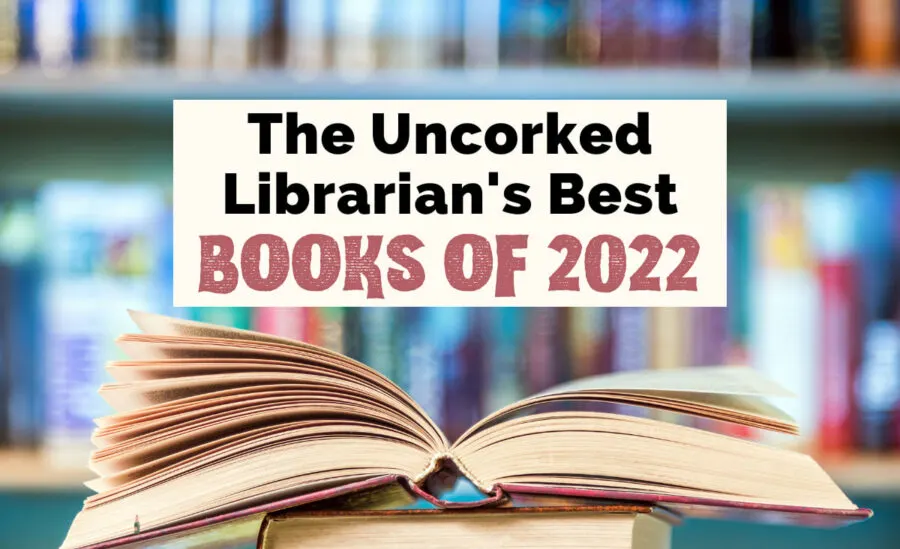 Grab the best novels of 2022 here:
16 Best Books of 2022
Christine's Best Fiction Books of 2022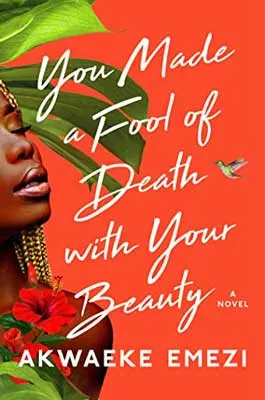 You Made a Fool of Death with Your Beauty by Akwaeke Emezi
In 2020, we named Akwaeke Emezi's The Death Of Vivek Oji as one of the top books of the year.
It's no surprise then, that their newest, You Made a Fool of Death with Your Beauty would be one of our most-anticipated as well as top books of 2022.
When artist Feyi Adekola's husband dies in a car accident, she doesn't understand why she survived.
Channeling all of that grief and anger into her artwork, Feyi is finally ready to start dating again without the commitment.
When offered a life-changing opportunity to enhance her career, Feyi heads to the Caribbean Islands with her latest casual hookup.
Feyi was not expecting to meet and fall for her friend's captivating father. Will this love triangle tear apart a family?
A vibrant story about finding love – and life – after grief, steamy romance readers looking for more depth in a plot will devour one unforgettable and powerful novel.
You Made a Fool of Death with Your Beauty is also a great selection if you are looking to read more island books for 2023 Uncorked Reading as well as Nigerian authors.

Read You Made a Fool of Death with Your Beauty: Amazon | Goodreads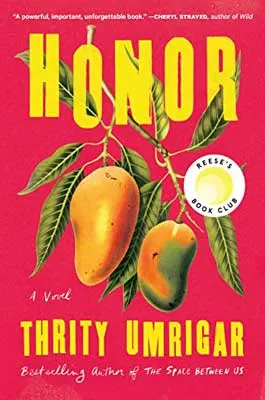 Honor by Thrity Umrigar
TWs for violence, death, and domestic abuse.
Thrity Umrigar is one of the greatest authors of all time – who will tear apart your heart and slowly stitch it back together – which is why Honor originally made our most-anticipated 2022 book releases reading list.
In a novel that addresses the effects of Partition and poverty porn, readers meet Smita, an Indian-American woman returning home to India for work.
But, can you ever go home again, especially when you left as a child under tragic conditions?
Along with reconciling her relationship with her homeland, Smita must cover a story about a Muslim man who married a Hindu woman, Meena – a forbidden match in their village.
Meena's Hindu brothers have brutally murdered her husband, and although she has taken them to court with the local civil rights agency, it is unlikely she will win.
Her life is in danger, but she won't stop fighting for justice.
One of the best books of 2022, dive deeply into a novel about the multifaceted nature of religion, culture, and love.
Honor is a difficult read, and one of the most gripping books set in India.
Read Honor: Amazon | Goodreads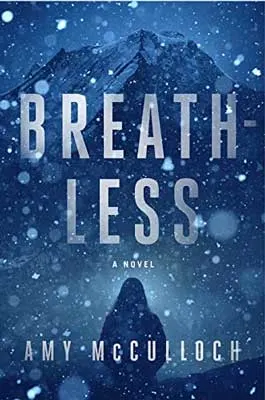 Breathless by Amy McCulloch
If you love novels about hiking and mountaineering from experienced authors, Breathless might just be one of the best fiction books of 2022 for you.
Travel across the globe with journalist Cecily Wong to Nepal's Manaslu, the 8th-highest peak – and one of the most underestimated mountains – in the world.
Cecily isn't the most skilled or confident climber, especially with an accident behind her, but she is determined to write a career-changing story on the best mountaineer in the world, Charles McVeigh
The caveat: she must also reach the deadly mountain's peak.
Little does Cecily know that there is a serial killer on the mountain, and let's face it, blistery mountain tops are the perfect place to cover up murder.
Everyone has secrets and agendas, and it's no surprise that not everyone will return home alive.
Both Dagney and I (Christine) earmarked Breathless as one of the best books of 2022.
Suspenseful and well-written – having climbed Manaslu herself – McCulloch has penned a killer winter-set read. This one might just leave you, ya know, breathless.

Read Breathless: Amazon | Goodreads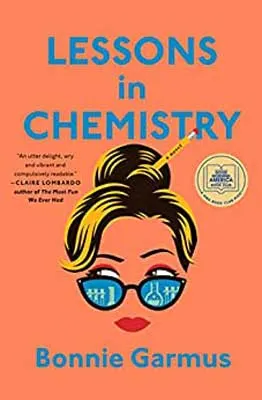 Lessons in Chemistry by Bonnie Garmus
We are pretty sure that our Uncorked Readers would agree that Lessons in Chemistry might just be one of the best books to read in 2022 – and it's hitting the big screen in 2023.
Meet your favorite dog in fiction, Six-Thirty, and brilliant chemist, Elizabeth Zott.
In present-day, Elizabeth is a cooking show host and single mother. As a scientist, how did she get here? And, what could she possibly offer her largely female, family-raising audience?
Let's face it: It is not easy being a woman in science in the '60s.
Male colleagues steal and take credit for Elizabeth's work, and the labs are full of misogyny as well as sexual assault and harassment – which is why Elizabeth builds her own home lab.
To make matters even harder, Elizabeth and the top scientist fall in love, adding to judgments.
When tragedy strikes, Elizabeth is left in turmoil. Will she ever be able to make a name for herself?
If you enjoy this time period, read the best books published in the 1960s.
Read Lessons In Chemistry: Amazon | Goodreads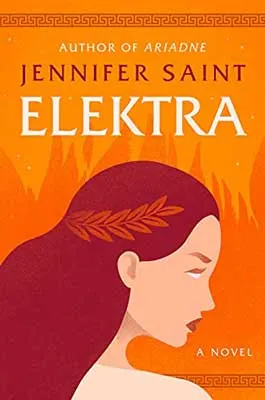 Elektra by Jennifer Saint
Ariadne introduced us to Jennifer Saint, the goddess of Greek mythology retellings, and her newest, Elektra, quickly became one of our top books of 2022.
Elektra follows three powerful yet cursed women from Greek mythology (whose stories usually reside behind their male counterparts).
Witness Cassandra, Helen, and Clytemnestra's actions leading up to the Trojan War.
Of course, you have Elektra, Agamemnon and Clytemnestra's youngest daughter, who is a product of her family and their situation.
We know that no one can end the House of Atreus's curse, but still, you'll find yourself wishing for different outcomes.
For books about and set in Greece, Elektra demonstrates what happens when we get trapped in the cyclical nature of revenge and hatred.
Watch as history and feminism collide.
Read Elektra: Amazon | Goodreads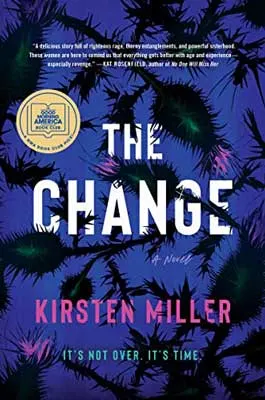 The Change by Kirsten Miller
400+ page murder mysteries aren't usually our jam, but when you add in a book about witches and middle-aged protagonists, we tend to go all in.
Of course, like us, you might already be thinking that making older women witches could be problematic – but in The Change, it works, especially after you meet kick-butt Jo, Harriet, and Nessa.
Nessa possesses the supernatural ability to see ghosts who need help; ghosts who have been separated from their bodies and are looking for closure.
Jo has superhuman strength, and Harriet is a punisher and witch.
When a young teenage ghost seeks out Nessa's help, the women join forces to find her killer – as well as others.
Something bad is clearly happening on the ultra-wealthy side of town.
Find one of the ultimate friendship books with characters who are not afraid to discuss menopause, menstruation, sex, and failing marriages.
The Change is one of the best novels of 2022 set in New York – and trust us; there are a lot of those.

Read The Change: Amazon | Goodreads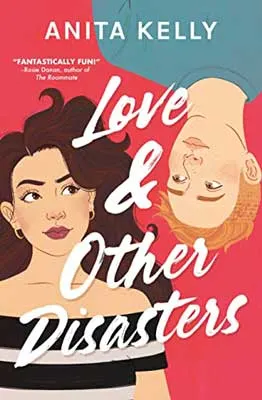 Love & Other Disasters by Anita Kelly
TWs for misgendering, nonbinary-phobia, homophobia, sexism, transphobia, and more
Of course, one of the best books to read in 2022 has to be foodie fiction with a competitive cooking show.
Dahlia Woodson is newly divorced and rather lost when she leaves her job to head to L.A. to participate in Chef's Special with a $100,000 prize.
While Dahlia is in it to win it, she finds herself falling for London, a nonbinary, pansexual contestant.
But what happens when one of them is kicked off of the show? Will they stay together?
Amidst flying tacos, unsupportive family members, and wedding crashing, this California-set book is full of love, sightseeing, fun, and strong queer representation.

Read Love & Other Disasters: Amazon | Goodreads | Book Information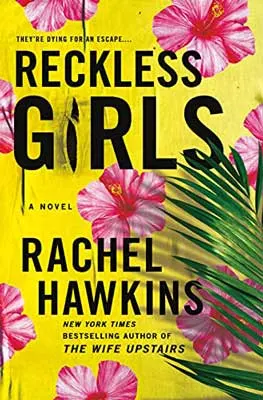 Reckless Girls by Rachel Hawkins
Another title that Dagney and I (Christine) both named as one of the best fiction books of 2022, travel to Hawaii in Reckless Girls.
However, you might not survive…
Lux heads to Hawaii with her new boyfriend, Nico, looking for a fresh start. When two women ask Nico to take them to Meroe Island via boat for an adventure, he agrees.
Yet, Meroe Island is an interesting choice not only because it is deserted, but it might just be cursed – or at least haunted.
Plus, all of these people are pretty much strangers to one another. Who can you trust?
As more people arrive on the island, this boozy party soon becomes deadly. Maybe a secluded island getaway wasn't such a great idea after all?
Who will survive, if anyone?
Reckless Girls is truly one of the best books of 2022 if you enjoy toxic friendship and relationship stories paired with quite a bit of suspense – similar to spooky read, We Were Never Here by Andrea Bartz.

Read Reckless Girls: Amazon | Goodreads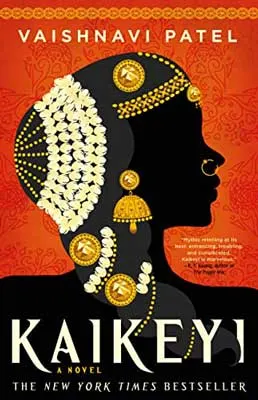 Kaikeyi by Vaishnavi Patel
If you enjoy Indian mythology retellings, Kaikeyi adds a feminist twist to the Ramayana.
Kaikeyi is one of Rama's three mothers, and we follow her rise to fame, starting with her childhood in Kekaya.
Raised by a father who looks down on women – and estranged from her mother – Kaikeyi decides to take fate into her own hands, especially since the Gods have forsaken her.
Defying gender norms of the time, Kaikeyi learns to throw a spear as well as drive a chariot, which becomes a part of her legacy, especially as Dasharatha's youngest bride.
She also gains mystical powers that help her build and destroy relationships and decides to change the lives of women via her Women's Council.
Of course, insecure men view powerful women as threats, and Kaikeyi transforms into a despised mother and questionable leader, at least in their eyes.
As one of the top books of 2022, Kaikeyi is quite epic, in every sense. We are so glad Patel gives her a voice and agency.

Read Kaikeyi: Amazon | Goodreads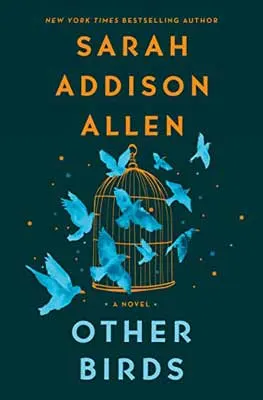 Other Birds by Sarah Addison Allen
It might surprise you that one of the best books of 2022 almost started as a DNF… And, we debated Other Birds over another 2022 favorite, Marrying the Ketchups by Jennifer Close.
If you enjoy reading across the U.S., local Asheville author Sarah Addison Allen transports readers to South Carolina's (imaginary) Mallow Island.
And yes, it's very "marshmallow-y."
Zoey has a few weeks to burn before starting college, and with the death of her mother, her father and his new wife have never wanted her around.
So, she heads out early to her mother's former condo where she meets the residents of The Dellawisp, an eclectic group of very private introverts with a garden full of birds.
As Zoey works her youthful and charismatic magic on them, when someone dies, everyone's haunting past reemerges.
For ghost books as well as one of the best novels of 2022 with a bit of foodie love, Other Birds, might just leave you in tears.
Meet your next favorite North Carolina author on our sister site, Uncorked Asheville, too.

Read Other Birds: Amazon | Goodreads
Join The Uncorked Reading Challenge Today
---
Travel around the world with the Uncorked Reading Challenge. Get the best book and movie recs straight to your inbox. Sign Up Now.
Jeremy's Best Fiction Books of 2022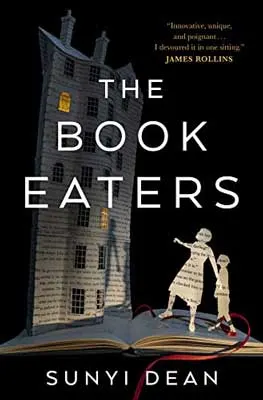 The Book Eaters by Sunyi Dean
Dagney and Jeremy both consider The Book Eaters as one of the best books to read in 2022, especially if you enjoy LGBT horror novels.
Devon is on the run.
She and her young son Cai are fugitives from their oppressive family, moving from town to town and scraping by in out-of-the-way apartments with landlords who don't ask questions.
It's not an option to go to the police for safety, or to a food bank when they run out of food. That's because Devon's family is part of a different breed than humans.
They're the Book Eaters; they live by consuming printed books, and when they feed, they gain the knowledge contained inside.
Due to dwindling numbers, Devon – like many of the increasingly rare Eater females – is forced into a marriage to a cruel patriarchal male.
But now her husband is dead, and Devon needs to get her and Cai to a safe place, beyond the reach of the Book Eater Families.
Unfortunately, to make matters worse, Cai is even rarer than Devon when it comes to Book Eater biology. Instead of books, Cai must feast on minds.
With a story bouncing back and forth between Devon's upbringing and her time on the lam from her family, author Sunyi Dean creates an effective atmosphere of tension and suspense.
The Book Eaters is one of the best fantasy books of 2022, offering tantalizing windows into a dark, unsettling, and richly textured world-within-our-world that grips the reader's imagination.
Discover even more terrific books about books and reading.

Read The Book Eaters: Amazon | Goodreads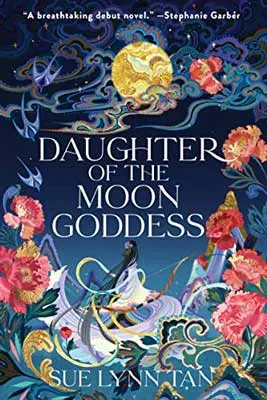 Daughter of the Moon Goddess by Sue Lynn Tan
When you and your mother are the only occupants of an entire celestial body, it's a given that your upbringing is going to be quiet.
For young Xingyin, this is not a problem; life alone with her mother on the moon is the only thing she's ever known.
One day, Xingyin begins to show signs of magic, just like her mother.
But this is a problem because her new abilities make her visible to those sensitive to magic, and no one is supposed to know that Xingyin exists.
In fact, not even Xingyin is aware that she is being kept a secret.
She certainly doesn't know that her mother is a captive, imprisoned by the Celestial Emperor for acting against his wishes.
But now the Celestial Emperor has discovered her, and Xingyin must flee her home on the moon and live in secret among the citizens of the Celestial Kingdom.
Vowing to release her mother at all costs, Xingyin takes on a new identity and enters the service of the Celestial Army, directly under the supervision of Crown Prince Liwei, the Emperor's son.
Honing her skills in battle and magic will be hard, but harder still will be to navigate the burgeoning feelings between her and the son of the "enemy."
Author Sue Lynn Tan has based her elaborate YA fantasy on Chinese mythology. It is the first in a duology, and one of the best fiction books of 2022.
Daughter of the Moon Goddess also makes for a stellar fantasy audiobook.
Discover even more great books with fantasy world maps in them.

Read Daughter of the Moon Goddess: Amazon | Goodreads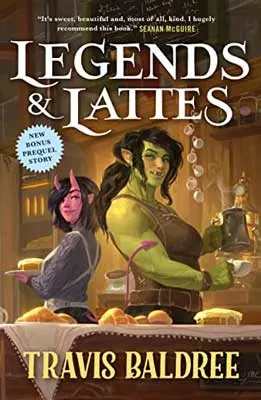 Legends & Lattes by Travis Baldree
Not many battle-hardened barbarians have retirement plans.
In fact, many of them die in glorious combat before they even begin to think about what to do with all the treasure they've accumulated.
But that's not the case with Viv; she's had a goal in mind for a few years now and has been steadily working towards making it a reality.
And that goal is… to open up a coffee bar.
But it's not going to be easy, and despite being an intimidating Orc former mercenary with hundreds of dread beasts under her belt, she can't do it alone.
There are obstacles from her past profession that threaten to add to her new-business woes. Plus, no one in the town of Thune has even heard of coffee.
Will Viv and her gradually increasing workforce of unlikely allies manage to make her café a roaring success? Or will her enterprise turn out to be all froth and no beans?
Legends and Lattes is one of the best books of 2022 with some genuinely fun and heartwarming reading for both casual readers and seasoned high fantasy fans.
Discover more terrific queer fantasy novels.

Read Legends & Lattes: Amazon | Goodreads
Dagney's Top Books of 2022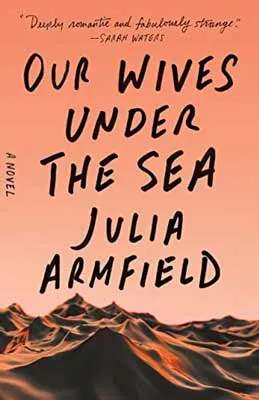 Our Wives Under the Sea by Julia Armfield
Leah was only supposed to be gone for three weeks; instead, she disappeared for six months, lost beneath the sea.
Now she has returned, the sole survivor of her crew and a tragedy she won't talk about.
Her wife, Miri, is delighted to have her back, having felt for sure she'd never see Leah again.
But the longer Leah is back, and the more erratic her behavior becomes, the more Miri feels as though she is losing her wife all over again.
Our Wives Under the Sea is a haunting gothic tale of grief and loss told through hypnotic prose.
This queer horror book will definitely be one of the top books of 2022 for anyone who loves something a little weird and doesn't mind a slow, surreal journey.
Plus, it's perfect for Uncorked Reading's ship book theme.

Read Our Wives Under the Sea: Amazon | Goodreads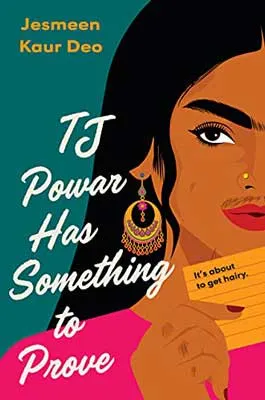 TJ Powar Has Something to Prove by Jesmeen Kaur Deo
TJ Powar is pretty, popular, and loves debate. In fact, it's the only time she really gets to spend with her devout Sikh cousin and debate partner, Simran.
But then a photo taken at one of the debates gets used for a cruel "expectation vs reality" meme, and TJ is appalled to see herself pitted against her cousin.
After some uncomfortable soul-searching, TJ decides to ditch her razors and waxing and try to love herself as she comes naturally – even if it means losing friends and her boyfriend in the process.
But as TJ struggles with her relationships at school, she is rocking her debate life. That is until things get a bit weird with her rival turned-teammate, Charlie.
TJ wants to believe Charlie thinks she's beautiful just the way she is, but how could he when she doesn't even believe it herself?
For anyone who has ever felt like they didn't live up to the ridiculous, White western beauty standards, this one's for you!
TJ Powar Has Something to Prove is one of the best novels of 2022 for teens and adults alike.
Uncover even more powerful Canadian books.

Read TJ Powar Has Something to Prove: Amazon | Goodreads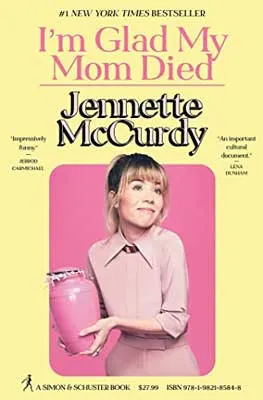 I'm Glad My Mom Died by Jennette McCurdy
TWs for eating disorders, parental abuse, parental death, and much more. Please check before reading.
Yes, like everyone I (Dagney) thought this truly heart-wrenching memoir was one of the best books of 2022!
From the time she was 6, Jennette McCurdy was in and out of acting roles, finally scoring a leading role in the show iCarly.
From the outside, it probably seemed like Jennette had it all. But the reality was much darker.
In her unflinchingly honest memoir, Jennette recounts the abuse she endured from her mom, as well as from within the industry, leading her to retire from acting in 2017.
The audio – read by McCurdy herself – is a fantastic, if not heartbreaking, experience, and definitely the way to read it, if you can do audiobooks.
Undoubtedly, I'm Glad My Mom Died is some of the best nonfiction of 2022, and a memoir well worth your time if you can handle it.

Read I'm Glad My Mom Died: Amazon | Goodreads
Honorable mention: If you've already read McCurdy's memoir and are looking for something else about the dark side of Hollywood, try Miss Memory Lane by Colton Haynes.
Another one of the best books of 2022, Miss Memory Lane is another painfully honest memoir about the darker side of fame and what some people have to give up to achieve it.
Save The Top Books of 2022 for Later: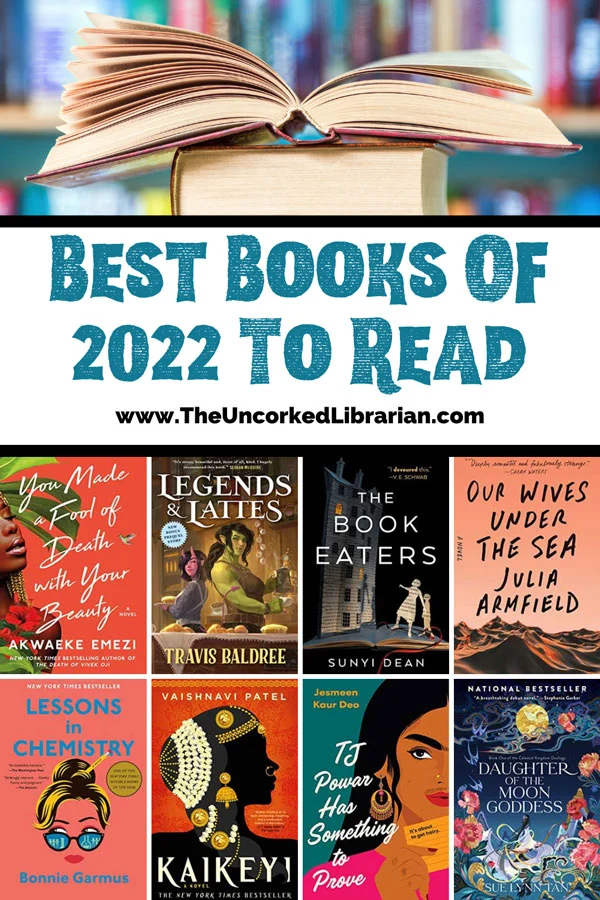 Grab the best books of 2022 here:
What do you think were the best books to read in 2022?
"Best of" lists are, of course, always so subjective. Have you read any of the books above?
Did you have different opinions of them? Will you be adding any to your TBR pile?
And, what were the best fiction books of 2022 that you read? How about nonfiction? Let us know in the comments.
P.S. One of TUL's other writers, Sheree, has her own Best Books of 2022 on her website, Keeping Up With The Penguins.
You May Also Love:
Top 1990s Books
Best Books From The '80s
1970s Books
Best 1950s Books