23 Best Books About Wine & Vineyards For Everyday Readers
Uncover the best books about wine. These fictional and nonfiction wine books will teach you more and transport you to vineyards around the world.
As wine lovers and travelers, we cannot read enough books set on vineyards. We dream of winetasting in Italy, France, South Africa, Portugal, New Zealand, and California.
Plus, we crave those wine novels that teach us more about World War 2, winemaking, and the power and strength of home and family.
Some fictional wine books even make us laugh and fall in love.
As non-sommeliers and wine professionals, we also appreciate books about wine to teach us the basics.
While we much prefer drinking wine, we are curious about which wines are acceptable for host(ess) gifts, how to translate that complicated-looking label, and how to pick a good but affordable bottle for ourselves.
Below, find the best books about wine as recommended by professionals, friends, and casual wine drinkers for everyday readers.
These wine books might not be the best if you are seeking certification, though.
However, authors like Bosker will share their experiences with sommelier certification, and you'll find plenty of biographical nonfiction wine books to learn more about important players' key contributions and the wine industry.
Heck, we will even mention a few wine podcasts, and we promise some of these novels about wine will transport you to new destinations and time periods.
We are not experts in wine, but we sure are experts in drinking and enjoying it. Don't forget to let us know your favorite books about wine in the comments. Let's get started!
If you love these wine novels, be sure to check out our list of the best wine movies and documentaries.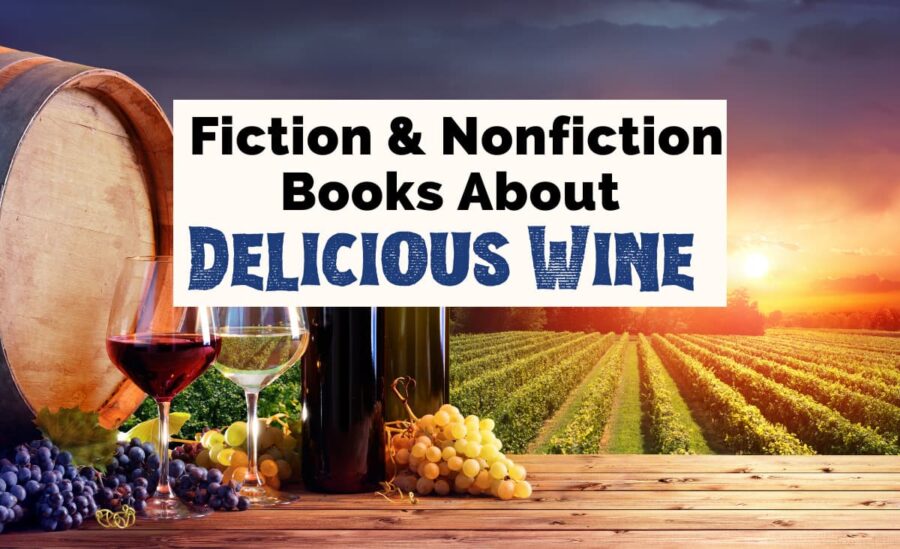 Grab your favorite wine novels here:
Best Nonfiction Books About Wine For Everyday Readers
By Tori Curran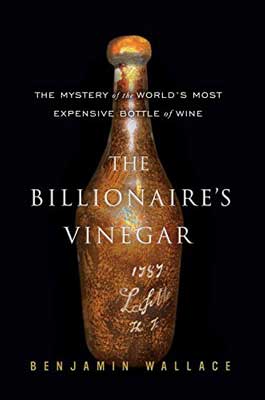 The Billionaire's Vinegar: The Mystery of the World's Most Expensive Bottle of Wine by Benjamin Wallace
One of the most riveting wine books, The Billionaire's Vinegar uncovers a century's old mystery of one of the world's most expensive and sought-after bottles of wine.
In 1985, a 1787 Château Lafite Bordeaux, which was rumored to have been previously owned by Thomas Jefferson, sold at auction for $156,000.
Unearthed by music manager and wine collector Hardy Rodenstock, secrets and questions quickly arose. Why wouldn't Rodenstock reveal exactly where he found it?
Was it really in a Paris cellar for two hundred years, or was it found in a Nazi bunker? Is Rodenstock's secrecy indicative of something more sinister?
Coupled with a brief history of old wine vintages, Wallace presents what could be one of the most elaborate cons of all time.

Read The Billionaire's Vinegar: Amazon | Goodreads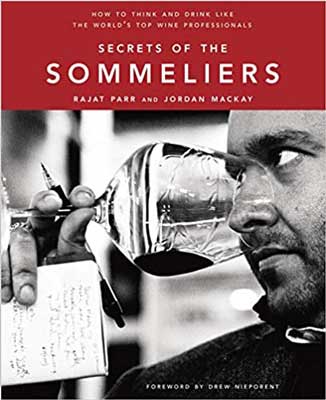 Secrets of the Sommeliers by Rajat Parr and Jordan Mackay
Parr, a restaurant wine director, and Mackay, journalistic wine editor and contributor for The New York Times, Food & Wine, and Gourmet, deliver one of the best overall books about wine and wine professionals.
Part history, part insider's guide to buying and tasting wine, discover the fascinating world of trained sommeliers.
Parr's own extensive knowledge of wine, along with the authors' unique interviews with some of the world's most elite sommeliers, present a crash course in wine tasting and buying.
Uncover the best varietals from each region, strategies for securing wine at the right price, and inside scoop to mind-blowing food pairings.

Read Secrets of the Sommeliers: Amazon | Goodreads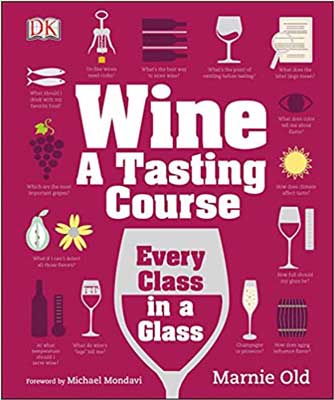 Wine: A Tasting Course by Marnie Old
Wine is a simple yet comprehensive introductory "tasting course" from acclaimed sommelier Marnie Old, who believes the best way to learn about wine is through taste.
Immerse yourself in the senses used to taste wine, learn to identify the various parts and flavors of wine in a glass, and understand the terminology that might have you lost.
Chapter checklists help to provide an understanding of each lesson while colorful diagrams aid in explaining the wine-making process as well as visualizing wine regions across the world.
While colorful and fun, Old's comprehensive wine book is far from juvenile.

Read Wine: A Tasting Course: Amazon | Goodreads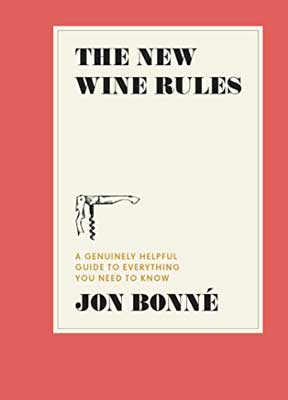 The New Wine Rules by Jon Bonné
Forget about the snobbery and complicatedness.
Bonné aims to deliver one of the best books about wine to regular people who simply like to drink but get caught up in the stress of selecting the right wine.
An acclaimed wine writer himself, Bonné cuts through the immense expert advice to hand-deliver just what you need to know in order to taste and select wine in simple, easy-to-digest "rules."
Learn what wines to bring to specific occasions, how to properly store wine, and why price isn't always the biggest indicator of a wine's value.
With advice that transcends the glass – such as don't save your best bottles for more than a rainy day – you might have a new outlook on life as well.

Read The New Wine Rules: Amazon | Goodreads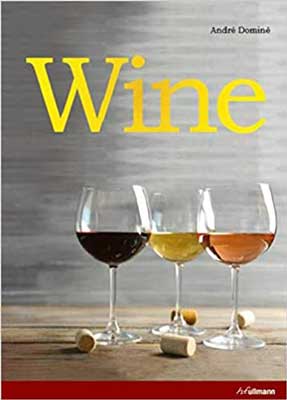 Wine by André Dominé
If you've ever wondered if there's a textbook for learning about wine, this is the answer.
First introduced to me by a wine educator and French café owner in the Virginia mountains, this is her personal pick for a comprehensive wine education course.
And when we say comprehensive, we're discussing much, much more than simply tasting and selecting wine.
Donimé presents everything – and we mean everything – there is worth knowing about wine to his readers in an 800+ page book.
Find varietals and terroir in each region, the functions of various wine bottles, corks, and glasses, the different winemaking processes, storage, and more.
You'll even touch on biodynamics, vineyard pests and diseases, and the wine delivery process.
Definitely not for the novice, Wine (simply and aptly titled) will truly immerse you in the world of wine. It's a must for wine books.

Read Wine: Amazon | Goodreads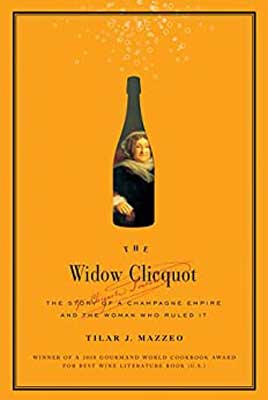 The Widow Clicquot: The Story of a Champagne Empire and the Woman who Ruled It by Tilar J. Mazzeo
Discover the riveting biography of the widow behind one of the world's most prominent Champagne empires.
A visionary who took on her husband's small wine business when she was widowed at 27, Barbe-Nicole Ponsardin Cliquot spearheaded an effort to develop early Champagnes using a novel technique.
Follow the story of a tempered and bold businesswoman, and the success of her Champagne house, Veuve Clicquot, that still bears her name today.
For narrative history books about wine, this is it.

Read The Widow Clicquot: Amazon | Goodreads
Take The Uncorked Reading Challenge!
Travel around the world with our Uncorked Reading Challenge. Never be late to the party with unique new book releases. Get the latest movie and book lists straight to your inbox.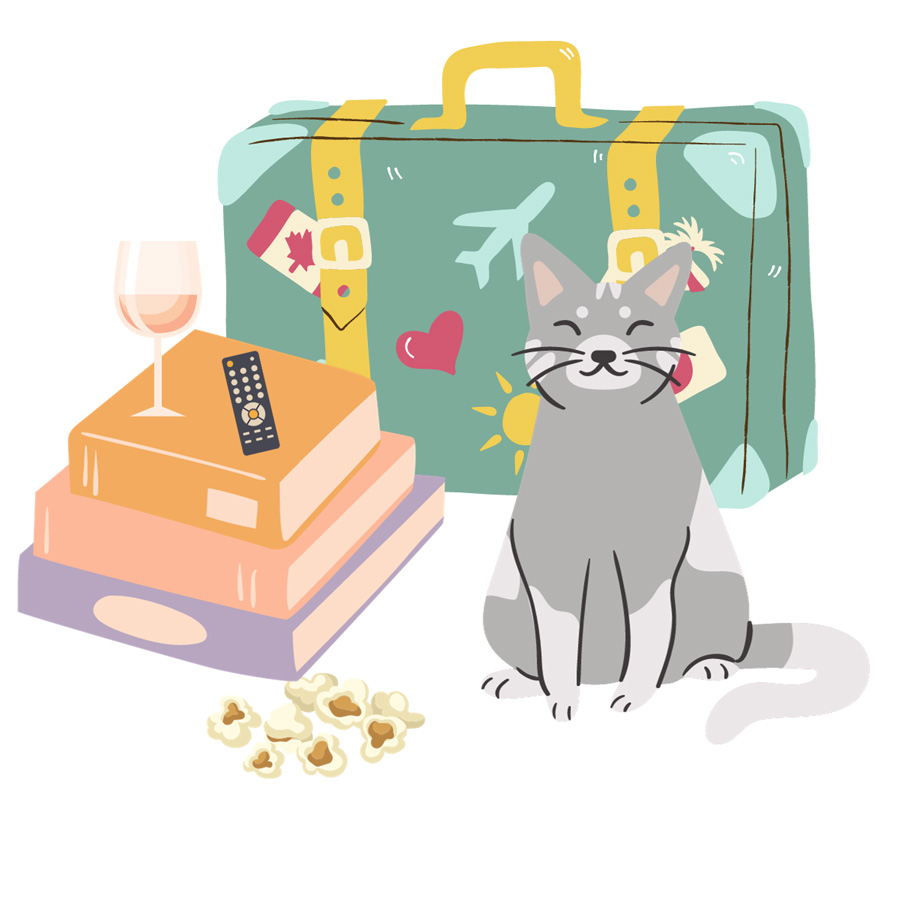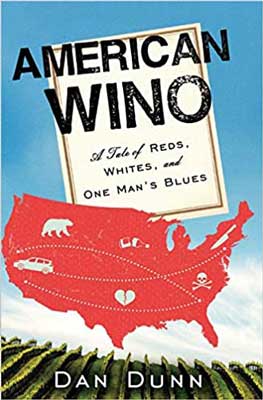 American Wino by Dan Dunn
What's a professional booze writer, former Playboy columnist, and self-proclaimed beer connoisseur to do when his life spins out of control?
Dunn decides, following a pivotal wine tasting, to do the logical thing and embark on a 15,000-mile road trip across the wine regions of the United States.
Along with his quest to educate himself, he sips hundreds of glasses, visits dozens of wineries, and meets all sorts of wine lovers from winemakers to celebrities, who transform Dunn from novice to expert.
Discovering more than just the fascinating world of wine, though, Dunn truly discovers himself and shares it all – from wine tasting to heartbreak – in his heartwarming and booze-fueled travel memoir.
If you love both road trip and wine books, American Wino is for you.

Read American Wino: Amazon | Goodreads
More Of The Best Nonfiction Books About Wine From Christine, TUL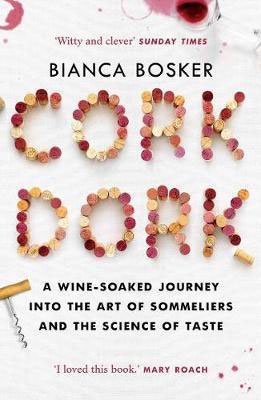 Cork Dork by Bianca Bosker
How much training goes into becoming a sommelier? What does it take?
Bianca Bosker discusses the difficulties and obstacles of sommelier certification in one of the most eye-opening and comedic biographical wine books.
One of our writers, Dagney of Dark Distractions, gifted us this gem for birthday celebrations in Riga, Latvia.
You will close Cork Dork with a better appreciation and understanding of wine and sommeliers. But, Bosker also addresses the skepticism, lack of diversity, classism, and elitism backing the industry.
Is wine tasting sometimes just total BS? Yes and no, according to Bosker – which is an answer we appreciate. She also calls our beloved Chardonnay "cougar juice."
If you wish to learn more about the underground world of sommeliers and the service industry, Cork Dork is for you.
The title also gave us nightmares of our brief time working in hospitality and kitchens.
In Cork Dork, Bosker also suggests the podcast, I'll Drink To That. If you are interested in intricate and essential wine history, check it out.
Although some of the wine talk is a bit over our heads, we find the precision fascinating. One episode, for instance, talks about WWII and winemaking.
You will also find a summary of Cork Dork on our Anti-Valentine's reading list. Books about wine don't get any more engaging than this.

Read Cork Dork: Amazon | Goodreads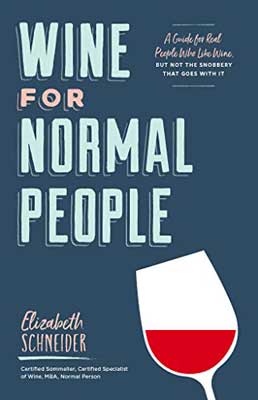 Wine For Normal People by Elizabeth Schneider
As North Carolina locals, we learned about the Wine for Normal People podcast at one of the great Asheville wineries, Addison Farms.
Elizabeth Schneider, a certified wine expert, makes wine accessible to everyone.
Yes, you will receive a 'real' wine education, but you'll also understand and crave it, even if you don't care to become a certified sommelier.
Schneider teaches us exactly what we want to know. Learn how to wine taste properly and how to read those bottle labels. Explore the history of wine along with the winemaking process.
You'll increase your wine vocabulary and understand how to make the perfect food and wine pairings. See why you should care about what you drink.
For down-to-earth wine books for the everyday wine drinker, Wine For Normal People will speak to you. The podcast is easy to listen to while making dinner.
Find even more great wine podcasts for beginners to listen to.
Read Wine For Normal People: Amazon | Goodreads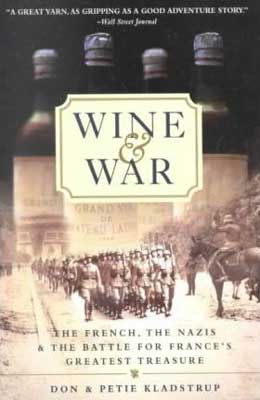 Wine And War by Donald Kladstrup and Petie Kladstrup
If you enjoy WW2 nonfiction books about France, Wine and War showcases the courageous vintners who protected France's wine and crops from the German army.
We don't typically think of wine producers as fighters in the French Resistance, making this a unique account of how winemakers helped preserve an essential part of France's culture and identity.
The authors share a largely unknown history and pay homage to the people who helped save France's spirit.

Read Wine And War: Amazon | Goodreads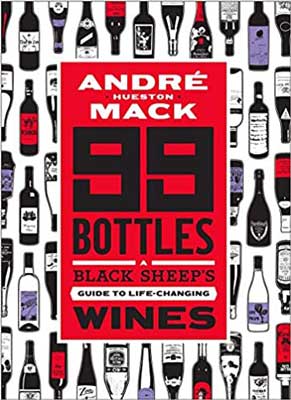 99 Bottles by André Hueston Mack
André Hueston Mack is an American sommelier, designer, and winemaker as well as the first Black sommelier to win the title of "Best Young Sommelier in America."
Mack believes that:
"Wine is not a beverage reserved for the elite, but can and should be enjoyed by everyone. A wine's place is on the table right next to the salt and pepper, as a compliment–even a condiment to the food. It is not meant only to be collected, but to enhance your meal and your way of life."
Witty and opinionated, Mack walks readers through the 99 wine bottles that have most impacted his life. Learn about both rare and accessible commercial wines.
He'll share his perspective on the wine industry, including how to navigate those intimidating wine lists.
For great books about wine, drink more diversely as well as learn how to purchase the best wine for your home.
Read 99 Bottles: Amazon | Goodreads
Fictional Wine Books & Books Set On Vineyards
The Winemakers: A Novel of Wine and Secrets by Jan Moran
One of the most gripping wine novels, find an enthralling tale of devastating secrets, murder, and a truth that could destroy love.
In the 1950s, across the vineyards of Napa Valley, California, and Montalcino, Italy, winemaker Caterina and her widowed mother Ava keep secrets that could destroy their family vineyard.
While Ava struggles to maintain the vineyard and safeguard her husband's secret past in Tuscany, her talented winemaker daughter, Caterina, hides her own secret: an illegitimate daughter.
After being abandoned by her daughter's father, Caterina finds herself with nowhere to run, except an ancestral vineyard in Montalcino left to her by a grandmother she never knew.
There, Caterina uncovers more than just an estranged family and discovers shocking family secrets that could both threaten the future of her family vineyard and destroy the man she loves.
Can Caterina unravel the mysteries surrounding her family's secret past? And, more importantly, does she have what it takes to face the mounting lies?
Don't miss even more great books set in Italy.

Read The Winemakers: Amazon | Goodreads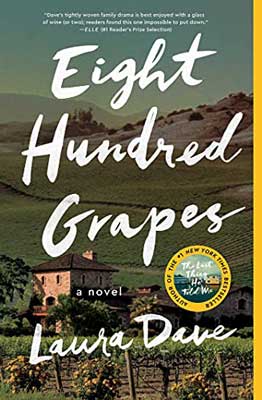 Eight Hundred Grapes by Laura Dave
Just a week before her wedding, Georgia Ford discovers that her fiancé has been keeping a life-altering secret.
She flees from Los Angeles to her safe haven: her family's winery in Sonoma, knowing she'll be surrounded by loved ones and distracted by the vineyard's upcoming harvest.
When she arrives at the place she knows best, however, Georgia discovers everything that once felt familiar is now unrecognizable. Her fiancé isn't the only one who's been lying.
While navigating her family's secrets, she reflects on whether she's truly happy living the life she thought she wanted.
Will she call off her marriage? Is it too late to return home? And is her family's vineyard still the home she thought it was?
Georgia discovers that one thing is certain: much like wine, a family is composed of many different notes.
For books set on vineyards, explore the true meaning of love, family, and home.

Read Eight Hundred Grapes: Amazon | Goodreads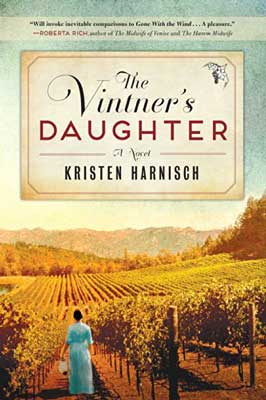 The Vintner's Daughter by Kristen Harnisch
If you're looking for more fiction wine books with rich wine knowledge and gripping plot twists, Harnisch's debut novel, The Vintner's Daughter, will deliver.
Love and betrayal weave deeply in this historical fiction tale that follows Harnisch's protagonist across two continents at the turn of the 20th century.
Beginning in 1895 in the Loire Valley, Sara Thibault's father is tragically killed. Her mother must sell their vineyard to a family rival whose son is set to marry Sara's sister.
But when tragedy strikes again, Sara and her sister flee to Manhattan. Sara must table her dreams of becoming a winemaker, like her father.
Sarah's hardships don't end there, and she is once again forced to flee to California where she hopes to pick up her dreams.
There, she meets Philippe, who is unaware that they share a deep connection with the power to destroy their bond.
Sara knows, though, that Philippe will either be the one to return her family's vineyard to her or forever seal her fate.
Will she, once again, lose everything that matters to her if he discovers her truth?
Travel to California with even more terrific novels about wine as well as everyday life, love, and cooking.

Read The Vintner's Daughter: Amazon | Goodreads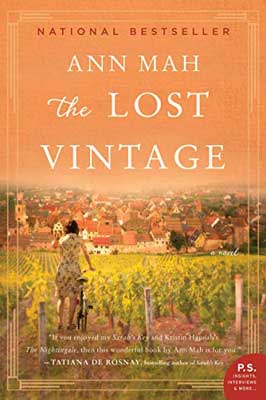 The Lost Vintage by Ann Mah
Historical fiction readers will adore Mah's France-set novel full of family secrets, the French resistance, and a couple of highly valuable bottles of wine that have mysteriously gone missing.
Kate has one more chance to pass a grueling examination needed to become one of the only few hundred certified experts in the world.
With a few months to go and no job, she sets off to Burgundy to spend time at her family's vineyard estate where she can improve her knowledge of the wines and reconnect with family.
While keeping busy cleaning out the basement, Kate discovers what seems to be a hidden wine cellar and Resistance pamphlets.
As she begins to uncover her family's history and meets her great aunt who was a teenager during the occupation, she begins to wonder exactly which side her family was on during the war.
And, where are six highly valuable bottles of wine that are missing from the cellar?

Read The Lost Vintage: Amazon | Goodreads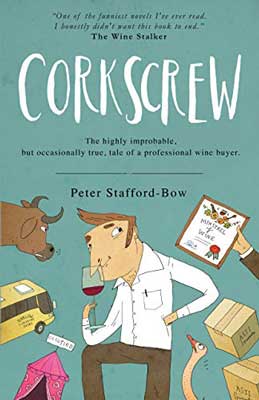 Corkscrew: The Highly Improbable but Occasionally True, Tale of a Professional Wine Buyer by Peter Stafford-Bow
When a book about wine begins with a trigger warning for excessive alcohol consumption (among other things), you know the content is going to be fantastically exaggerated.
Departing from our other novels about wine, Stafford-Bow's first Felix Hart book is less historical and proper, very funny, and extremely racy.
Despite personal, political, and business hurdles, Felix Hart's experiences have taken him across the world's vineyards and allowed him to forge a successful path as a wine retailer.
When he negotiates a colossal deal, however, he finds himself up against the Mafia and begins to wonder if his success has run dry.
With not-so-subtle political statements and absurdly inappropriate escapades, Stafford-Bow's novel is spit-your-wine-out-funny, and enlightening at times.

Read Corkscrew: Amazon | Goodreads
More Fictional Novels About Wine From Christine, TUL
Pinot Noir by Mads Molnar III
One of the most-fast paced wine novels on this reading list, Pinot Noir promises WWII historical fiction inspired by a true story. Plus, if you are looking to read more indie books, this one is for you.
When the Nazis visit a French-German winemaker, his only thoughts are to save his precious vineyard and wine.
Courageous and desperate, he gifts the Nazis with a poisoned case of Pinot Noir. Trying to show off, the unsuspecting commander ships bottles across Europe as gifts to the top Nazi officials.
Detective Mads Molnar must now recover each bottle or face his already-sentenced death penalty for helping Jewish families escape.
In a no-win situation, it's not looking good for Molnar.
The mission is also not that simple. Each gift receiver has a story and their own agenda. Plus, meet a vengeful Nazi son on the hunt for the murderer and a beautiful woman with her own vendetta.
Molnar creates a thrilling World War 2 book filled with twists and turns. Find enthralling romance, egos, and of course, wine.
Unique to this WW2 story, Mads Molnar III examines life, death, greed, anger, and loss from a psychological standpoint.

Read Pinot Noir: Amazon | Goodreads | Book Information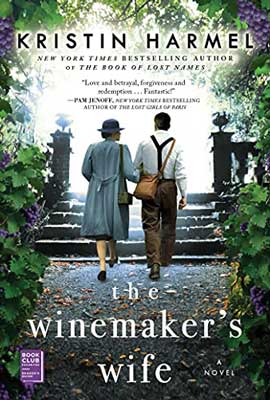 The Winemaker's Wife by Kirstin Harmel
We love Harmel for The Book of Lost Names, a WWII novel about the document forgers who helped children escape the Nazis and seek shelter in neutral Switzerland.
If you are looking for historical fiction novels about wine, Harmel's The Winemaker's Wife will transport you to Champagne in 1940 as well as New York in 2019.
As the Nazis force Jews out of Champagne, to her dismay, Inès's new husband joins the French Resistance. Michel owns Maison Chauveau, and he begins to store and hide weapons from the Germans.
Does he love his wine and business more than her?
Céline, the French-Jewish wife of Chauveau's chef de cave, is also at great risk. Each of these characters finds themselves fighting for their lives, livelihood, and property. Relationships will either falter or grow.
Back in the present day, Liv Kent uncovers more of this story from her French grandmother. Readers learn more about WW2 collaborators and traitors as well as families of blood versus choice.
This is one of the most heartrending books set on a vineyard. Read even more New York-based novels.

Read The Winemaker's Wife: Amazon | Goodreads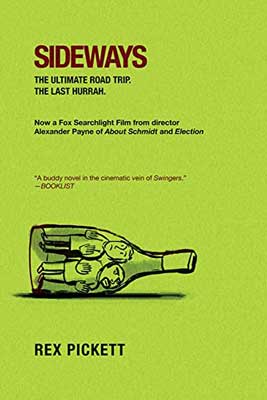 Sideways by Rex Pickett
One of the wine novels that has taken to the big screen, Sideways is the story of two friends' last jaunt together. Full disclosure that the first time we read this novel, we DNF'd it.
However, maybe it was the mood or time of year, but we enjoyed their journey the second time around.
In true The Hangover-style, Jack and Miles set out toward wine country on the brink of Jack's wedding. Jack wants to celebrate his youth and single life one last time.
Divorced Miles, however, is more somber, questioning everything about his own life. Enjoy a boozy trip between the most unlikely duo.
For road-tripping movies, Sideways is pretty entertaining too.
Read Sideways: Amazon | Goodreads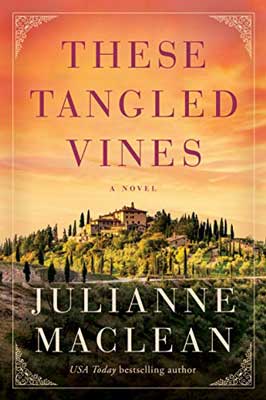 These Tangled Vines by Julianne Maclean
Travel to the gorgeous Tuscan vineyards in Maclean's atmospheric These Tangled Vines, one of the most engrossing books set on a vineyard.
Fiona heads to Montepulciano, Italy where she quickly learns that her now-deceased biological father, who she never met, left her his massive estate, winery, and vineyards — estimated at over 100 million euros.
This is even more baffling as he has two other children that he actually knows and raised as small children. Or, maybe that's the problem…
Told in multiple perspectives, including Fiona's mother's, we watch passion and love unfold – without the clean, "happy" ending (for some).
In families filled with secrets, guilt, manipulation, and promises, how do we move forward when faced with adversity?
Will we forever carry with us the regrets of the past, and can we learn from them? Most importantly, can we change?
We promise that out of all of the wine books on this list, These Tangled Vines one will have you craving Old World red wine with homemade pasta.
Read These Tangled Vines: Amazon | Goodreads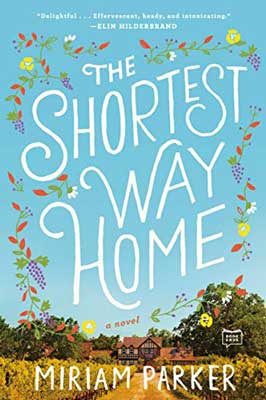 The Shortest Way Home by Miriam Parker
If you are planning a trip to Sonoma, The Shortest Way Home is one of those novels about wine that is sure to inspire your vacation.
Just be careful: like Hannah, you might not want to return home.
Hannah and her type-A boyfriend Ethan are enjoying the Sonoma wineries before they graduate. While Hannah has just lined up her dream corporate job in NYC, a glass of wine throws her off track.
Seeing how much this small but beautiful winery needs marketing help, Hannah accepts a summer job on a whim while Ethan heads to NYC. Are they breaking up?
While Hannah is trying to save the winery, it turns out that the winery and its family might just save her as well.
There are a few eye-rolly moments here, and Hannah has some old-school beliefs in this modern world that might make you sigh.
However, wine novels don't get any more delicious than this with great food, a little romance, a plethora of self-exploration, a cute winery dog, and a beautiful setting.
The Shortest Way Home is a light-hearted, quick, and easy read.
Read The Shortest Way Home: Amazon | Goodreads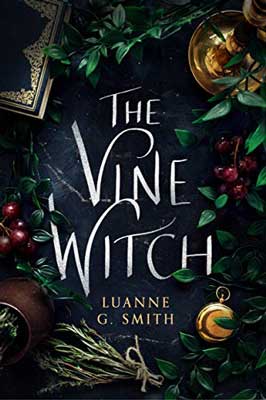 The Vine Witch by Luanne G. Smith
Travel to the vineyards of France in Smith's The Vine Witch, especially if you enjoy books with witches.
Chanceaux Valley is famous for its enchanting wine, especially since vine witches guard the grapes.
However, renowned Château Renard is producing its worst wine ever, and it's not only because a witch has cursed their vines.
For years, their vine witch Elena Boureanu has been MIA. Come to find out, she's been imprisoned in a pond as a toad. Now free, Elena is determined to save her vineyard and murder her bewitcher.
While she was gone, vigneron Jean-Paul Martel bought Château Renard, and Elena must work around his more scientific ways. He is pretty cute too…
When the townspeople start finding dead animals drained of blood, Elena must solve the mystery before she's wrongly jailed for the murder of her ex-fiancee and winemaker.
Lies and betrayal run deep in one of the best fantastical books about wine and winemaking.
Read The Vine Witch: Amazon | Goodreads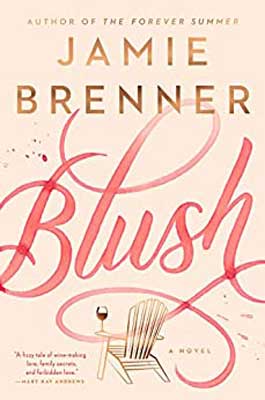 Blush by Jamie Brenner
Books set on vineyards don't get any more atmospheric than Brenner's Blush.
Travel to New York where three generations of women are fighting for their struggling family winery – in part due to the overbearing men in their lives
When stoic Vivian – the glam figurehead for the business – learns that her husband has run their winery into the ground, she still doesn't want to sell it. This winery is her life.
Her daughter, Leah, returns from a self-imposed and bitter exile to help – even though her dad never respected her "female" opinions.
Leah's daughter, Sadie, joins them for some inspiration for her college's literature thesis.
On top of starting a "trashy" family romance book club, the three women learn more about life, love, and their personal strengths and shortcomings.
Can they save the vineyard? Will they make that damn Rose?
Although not one of our all-time favorite wine books – as the plot grows a bit repetitive and sluggish – you cannot deny the transportive quality of this novel.
Plus, if you enjoy books about book clubs and intergenerational but light stories, Blush is for you. We need more women in winemaking.

Read Blush: Amazon | Goodreads
Save Your Favorite Wine Books For Later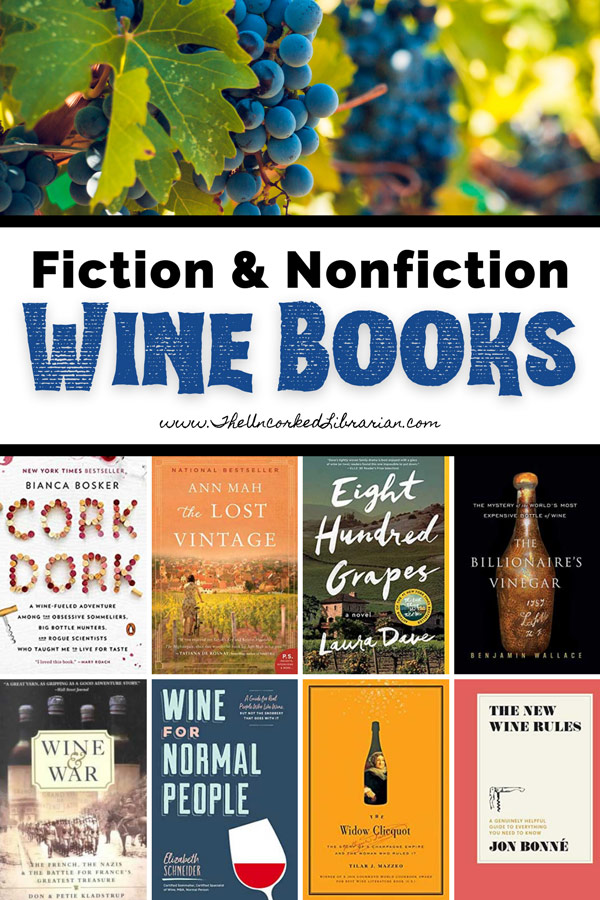 Grab your favorite nonfiction and fictional wine books here:
Thank you to TUL contributor, Tori Curran from Explore With Tori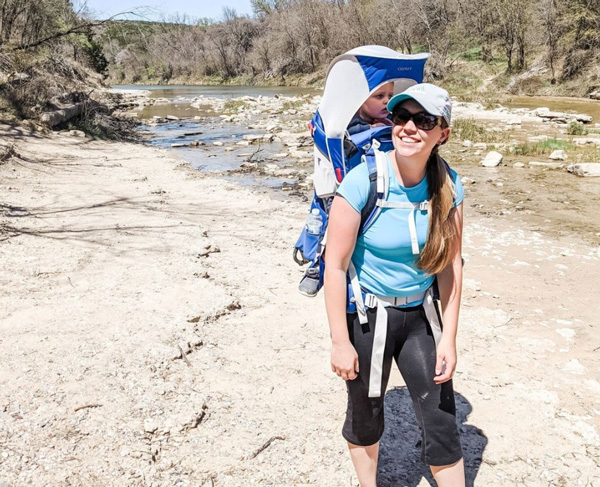 Tori (pronouns: she/her) is a children's librarian and mom to two boys living in New York. She's an avid traveler, nature enthusiast, and writer, encouraging families to get outside and start exploring the world. When she's not hiking or traveling, you can find her lost in a historical fiction book, watching Bravo reruns, or obsessively decluttering her home.
What are the best books about wine that you've read?
What books set on vineyards do you love? What are your favorite wine novels?
Lastly, which nonfiction wine books have taught you the most while still engaging you? Let us know in the comments.
Not a wine drinker? Try these beer books!
Where To Head Next:
Delicious Foodie Fiction Reads
Books Set At Hotels
Inspiring Books Around The World
This reading list was originally a part of the 2022 Uncorked Reading Challenge.
You May Also Love:
Best Champagne Gifts
Best Drinking Games For Parties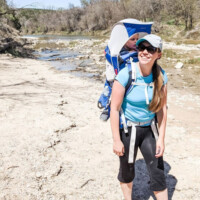 Tori (pronouns: she/her) is a mom to two boys, living in New York but adventuring everywhere, usually with a toddler on her back. She's an avid traveler, nature junkie, and writer, encouraging families to get outside and start exploring the world. When she's not hiking or traveling, you can find her lost in a book, watching Bravo reruns, or obsessively decluttering her home. Tori owns the family and adventure blog, Explore with Tori.