Enjoy the best winter books to read this season set across the globe – including mystery, horror, short stories, graphic novels, and more.
Are you looking for books for winter that aren't all fluff and romance?
Well, when your top contributing writers are dark tourists and macabre media lovers, you can bet TUL has got you covered.
While we enjoy winter novels that capture the holidays, all things baking, and cheesy romance, we also appreciate riveting winter reads that leave us on the edge of our seats.
This intrigue includes murder mysteries, survival stories, tales of ghosts, and deadly snowstorms.
In fact, some of the best books about winter take place in isolated settings, at hotels, or at our in-laws' fancy estates.
So, what are the best books set in winter to read from across the world, transporting us to places like Russia, Japan, Switzerland, Ukraine, Iceland, and the U.S.?
Below, find books to read in the winter for any type of mood and reader. We are pretty sure you won't find many of these books on other winter-themed book lists.
And, don't forget to let us know your favorite winter book in the comments. Let's get started!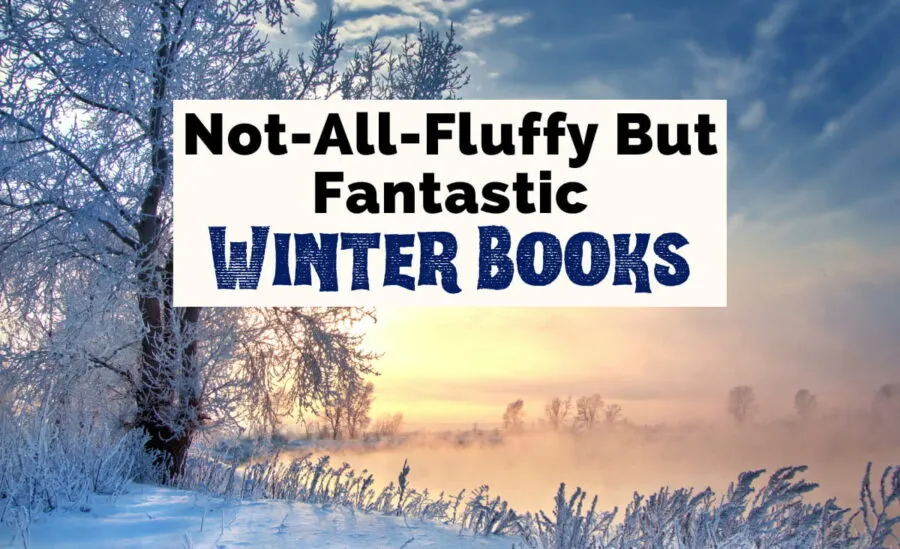 Grab the best winter reads here:
1. Book of the Month: Get the month's hottest new and upcoming titles from Book of the Month. You might snag an early release or debut author. Along with selecting a book a month, find terrific add-ons, both trendy and lesser-known titles.
2. Audible Plus: From Amazon, listen to Amazon Originals, podcasts, and audiobooks. They add new titles every week.
3. Amazon Prime: Don't miss Amazon First Reads – early access to Kindle books. Get fast delivery as well as movies, music, Originals, shows, and more.
4. Or, start your trial of Amazon Video for movies and tv series on demand.

23 Best Winter Books
By Jeremy Paterson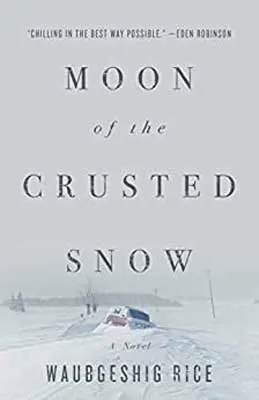 Moon of the Crusted Snow by Waubgeshig Rice
The power has gone off on the Anishinaabe rez where Evan lives. But then again, the power is always going off.
But the longer it takes for the power to come back on, the more worried Evan and the other residents become, especially when deliveries stop arriving.
And, it seems like they might be completely alone with a harsh Northern Canadian winter on the horizon.
Tensions within the community are high, causing rifts amongst friends and difficulties for the community leaders trying to keep the peace.
Then, a group of outsiders arrives, and Evan thinks they might bring more trouble with them.
This eerie apocalyptic short horror book is one of the most atmospheric books to read in winter and will have you pulling the covers a little tighter.
Read Moon of the Crusted Snow: Amazon | Goodreads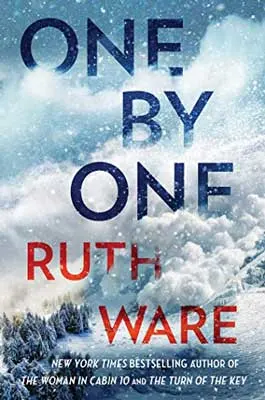 One by One by Ruth Ware
Erin and Danny are responsible for the guests at a high-end ski chalet in France where most of the drama is usually over the menu options.
But this year, they're hosting the employees and shareholders of the successful music app "Snoop," and things are about to take a turn.
One of those guests is Liz, a former employee and current shareholder who doesn't quite seem to fit in with the rest of the team.
Not long into the retreat, people start dying, and with a snowstorm outside, those remaining start to panic that they are being picked off one by one.
If isolated, closed-circle thrillers are your favorite kind of winter books, then One by One is a fun and snowy homage to Agatha Christie's And Then There Were None.
Told in alternating POVs from Erin and Liz, this is one of the best winter reads for those who want to feel immersed in a snowy atmosphere.

Read One by One: Amazon | Goodreads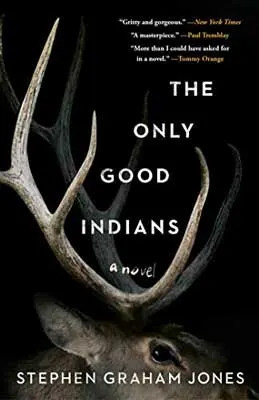 The Only Good Indians by Stephen Graham Jones
As young men, Lewis, Ricky, Gabe, and Cass made the mistake of breaking a cardinal Blackfeet rule by killing more than they needed to while out hunting.
On the last day of hunting season, the four friends broke into a restricted area and killed an elk they had no need for.
And now, ten years later, something seems to be haunting them because of what they did that day.
A revenge book might not seem like one of the best books for winter, but the vibes in this story make it perfect for a cold winter night wrapped up in a blanket with some hot cocoa.
Plus, not only does a lot of this book take place in the snow, but the story itself will chill you to the bone.
Rooted in Blackfeet culture and unapologetically so, The Only Good Indians is perfect if you want to pick up more books by Indigenous authors.

Read The Only Good Indians: Amazon | Goodreads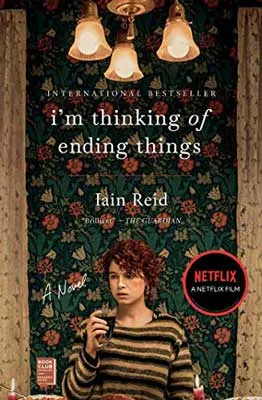 I'm Thinking of Ending Things by Iain Reid
Jake and his girlfriend are driving through the rural countryside on their way to spend Thanksgiving with Jake's parents.
But unbeknownst to Jake, his girlfriend – our unnamed narrator – is thinking of ending things.
She isn't sure why, even going so far as to tell the reader all about how great Jake is and how perfect their relationship is.
Nevertheless, she knows something just isn't working. She just has to figure out the right time and place.
I'm Thinking of Ending Things is one of the most unsettling winter books. As the night progresses and the weather takes a turn, things get weird.
This is a disturbing and creepy book that will haunt you long after you finish reading. And, we highly advise that you take the book's advice and immediately reread it – in reverse!
Author's note: Because I'm Thinking of Ending Things takes place at Thanksgiving, it technically isn't really a winter book. In reality, it's more of a fall book.
This is especially true as the author is Canadian, so we assume it is a Canada-based book, even though it never says where it takes place. This would mean it is taking place in October.
However, given the incredibly wintery atmosphere and the snowstorm our narrator and Jake find themselves stuck in, we think it counts.

Read I'm Thinking of Ending Things: Amazon | Goodreads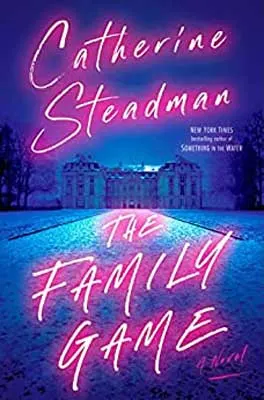 The Family Game by Catherine Steadman
If you are looking for a fun winter book set at Christmas, the fast-paced The Family Game is a great festive thriller.
Harry is a successful novelist who has just gotten engaged to the love of her life, Edward.
The only catch is that she hasn't met Edward's family (who are obscenely wealthy), and now she's about to spend the holidays with them.
When Harry meets the powerful family patriarch, she receives a mysterious gift and finds herself wrapped up in a cat-and-mouse game with potentially deadly consequences.
Although you might need to suspend some disbelief on this one, the Christmas games and atmosphere make The Family Game well worth including in your winter reads.
Find even more books released in 2022.

Read The Family Game: Amazon | Goodreads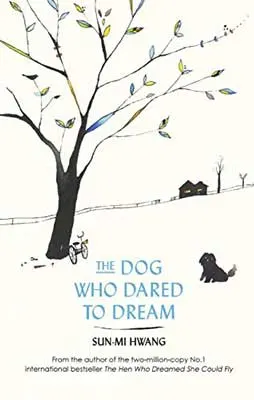 The Dog Who Dared to Dream by Sun-mi Hwang
Illustrated by Nomoco; translated by Chi-Young Kim
Born looking quite different from the rest of the pups in her litter, young Scraggly is not liked by her mother but is saved by the man who owns her.
Growing up in the yard of the house, Scraggly faces hardships and challenges every year – even from Grandpa Screecher, as she calls her owner – when the sun fades and the cold comes in.
Just like us, Scraggly has dreams – of motherhood, of friendship, of happiness. Hopefully, one day she will be able to make them come true.
Anyone who has approached books or films with a canine protagonist will rightly have a sense of trepidation regarding their welfare, and that goes for this short novel as well.
The Dog Who Dared to Dream is a sad yet compelling book, and readers will get invested in the life of Scraggly very quickly.
As long as you maintain a realist mindset, this is one of the winter books that will stay with you long after you've finished it.
Read more Korean novels in translation as well as books with famous literary pooches.

Read The Dog Who Dared to Dream: Amazon | Goodreads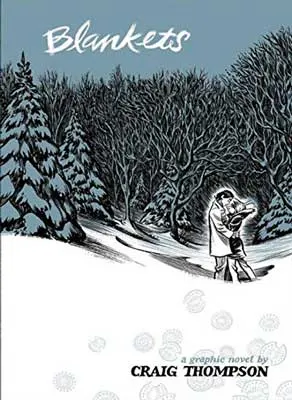 Blankets by Craig Thompson
Trigger warnings for bullying and sexual assault.
Drawn in an engaging manner and with a striking style, Blankets is the autobiographical story of a major part of author Craig Thompson's coming-of-age.
Beginning with his relationship with his younger brother Phil, Thompson covers the trials and tribulations of his adolescence.
With unflinching honesty, he covers his schooling (complete with bullying), his strict, religious family life, and an uncomfortable encounter with a babysitter.
The relentless sheets of Wisconsin winter snow provide an evocative backdrop to the proceedings, as Craig eventually finds his first love Raina at a winter Bible camp.
Craig and Raina become inseparable, and through their relationship, Craig begins to fully explore his faith, love, and the world around him.
Winner of multiple awards, this is a heartfelt and honest account of one person's journey to becoming the person they are today.
For books set in winter, Blankets deservedly takes its place among the most important and poignant graphic novels of the 21st century.

Read Blankets: Amazon | Goodreads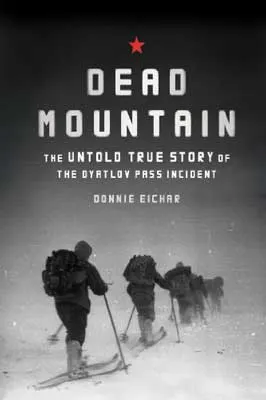 Dead Mountain: The Untold True Story of the Dyatlov Pass Incident by Donnie Eichar
In the winter of 1959, deep in the Ural Mountains, nine experienced student trekkers died under mysterious circumstances.
The students left on January 23rd, and when they had not returned by their intended date three weeks later, their families began to worry.
What rescuers found when they went searching for the missing hikers was straight out of a horror movie.
This incident has come to be known as the Dyatlov Pass Incident and remains unsolved to this day.
However, author Donnie Eichar's search for answers might be the closest any of us will come to knowing what actually happened on Dead Mountain that fateful winter.
Eichar's book switches between 1959 – following the hikers and their last known whereabouts and actions – and the present day.
In the present-day, Eichar talks with family members, historians, and even the only member of the expedition to survive (having returned home early).
He also hikes the same path as the students did in 1959 to see the site for himself, and speaks with various scientists and other experts to try and understand the incident.
Those looking for nonfiction winter reads will love the snowy, but fascinating mystery unearthed in Dead Mountain.
Uncover more exciting books about hiking.

Read Dead Mountain: Amazon | Goodreads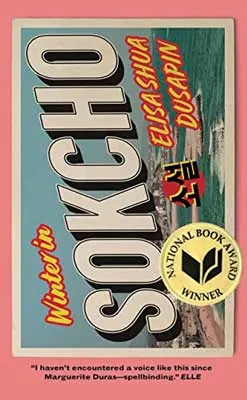 Winter in Sokcho by Elisa Shua Dusapin
Translated by Aneesa Higgins
At the out-of-season South Korean resort of Sokcho, our young unnamed protagonist works as a receptionist at a faded guesthouse.
One evening, after another day of not much at all, an unusual visitor comes by: a French cartoonist by trade, looking for inspiration from his new South Korean surroundings.
Being a dual French Korean person, the receptionist and he begin to form something of a friendship.
When she agrees to show him the Sokcho that she knows, he instead declares he wishes to see "authentic" Korea.
This disjointed aim leads the pair on a journey up snowy mountains, past cascading waterfalls, and across the border into North Korea.
Throughout it all, the receptionist is shown a version of Sokcho quite unlike the one she knows to be true.
With unending tension and elegant prose, Winter in Sokcho is one of the best winter books by award-winning French Korean author Elisa Shua Dusapin.
Find even more books about Korea and Korean culture.

Read Winter in Sokcho: Amazon | Goodreads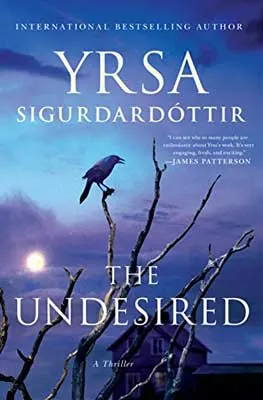 The Undesired by Yrsa Sigurdardottir
While working as a maid at a juvenile detention center in rural Iceland in the 1970s, young Aldís is attempting to save enough money to be able to finally leave and live in Reykjavik.
But one day, a new boy is brought to the center – a boy that comes with an aura of the disturbing and the unnatural. Soon after his arrival, two boys at the center are dead.
Meanwhile, in the present day, single father Odinn has just taken over an abuse investigation of the center.
Unusually, the person previously running the investigation died in mysterious circumstances.
And the more he looks into things, the more Odinn finds that the event Aldís witnessed all those years ago might be linked to the death of his own ex-wife.
With plenty of twists and turns – as well as nail-biting tension created with well-crafted pacing – The Undesired is one of the most intense and thrilling winter novels for lovers of crime fiction.
Plus, it's a fantastic book for armchair Iceland travelers.

Read The Undesired: Amazon | Goodreads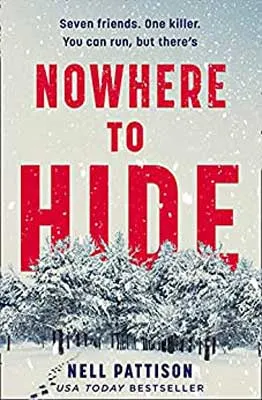 Nowhere to Hide by Nell Pattison
This winter book follows a group of seven nature enthusiasts hoping to watch a starling murmuration on Boxing Day in a closed nature reserve.
Not long into their evening, though, one of them winds up dead, and the group realizes someone might be hunting them – maybe even one of their own.
As the night unfolds, we spend time with each member of the group and learn that all of them have secrets – but are they secrets worth killing for?
Readers will feel the chill creeping in as the night gets colder and darker and the group finds themselves deeper in the heart of the nature reserve.
Author Nell Pattison is deaf, and watching one of the characters, Emily, who is also deaf, wander through the snow in silence was truly chilling.
Nowhere To Hide is one of the best winter books if you want a fun isolated survival thriller full of secrets and a complicated sister relationship.
*Published as Hide in the UK

Read Nowhere to Hide: Amazon | Goodreads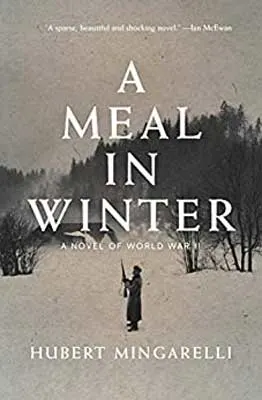 A Meal in Winter by Hubert Mingarelli
Translated by Sam Taylor
On a dark and bitterly cold winter's morning during World War II, three German soldiers are dispatched from their camp and sent out into the Polish countryside.
Their mission: to find and capture/kill any Jews they come across.
When they do eventually discover a young Jewish man hiding in the woods, they take him prisoner before retiring to an abandoned house to rest.
While recuperating and preparing food in the house, events bring about a fracture in their resolve, with the soldiers developing different viewpoints on the morality of their mission.
This dramatic wartime novella might have a low page count, but it covers a lot of dramatic distance nonetheless.
Those who enjoy hard-hitting WWII historical fiction might well have lots to take away from books about winter such as this.
Travel across Europe with more books set in, about, and from Poland.

Read A Meal in Winter: Amazon | Goodreads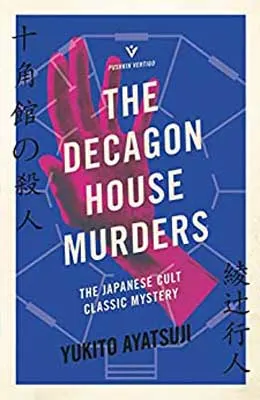 The Decagon House Murders by Yukito Ayatsuji
Translated by Ho-Ling Wong
Six months after the mysterious and brutal murder of a man and his wife on their private Japanese island, a group of students head to that same island for a week-long holiday.
These students are all members of the university's mystery club, and they wish to investigate the scene, especially as the crime remains unsolved.
However, it quickly becomes clear that an unknown entity means to pick them off one by one. Hopefully, they can solve the mystery of the Decagon House Murders before they're all eliminated!
Author Yukito Ayatsuji's excellent crime thriller was so well received that it started a whole literary movement in Japan, which helped to revive the mystery genre in the 1980s.
The Decagon House Murders also takes place in late March, at the very end of winter, when spring is just about to warm things up again, so it just manages to qualify as one of the best books for winter for this list.
Plus, the dreary setting, the cold island winds, and the quality of the murder mystery in this book make it very wintery indeed.
Travel across even more islands with these books. Or, read more books from, about, and set in Japan.

Read The Decagon House Murders: Amazon | Goodreads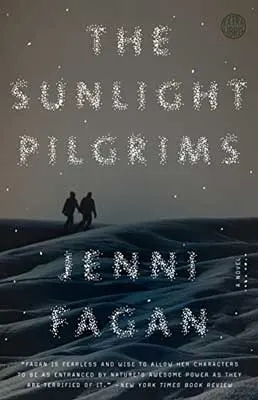 The Sunlight Pilgrims by Jenni Fagan
In the year 2020, a world greatly affected by climate change is gradually freezing solid.
As the polar ice caps melt and water levels rise as fast as the temperature drops, everyone in the UK is preparing for the worst winter in history.
Everyone except Dylan, that is.
Caught in a strong spell of grief for his mother and grandmother, he's on a mission to head north from his home in London up to Scotland to bury their ashes.
Meanwhile, oblivious to Dylan's approach, headstrong mother Constance and her trans 12-year-old daughter Stella scrape by on the usefulness of the random items they can scavenge.
When Dylan eventually makes it to their caravan park in the Scottish Highlands, it may just be the spark of hope they all needed to make it through together.
Author Jenni Fagan combines elements of fantastical imagery with harsh yet grounded realism in one of the most immersive apocalyptic winter books.
Travel to Scotland with even more great titles.

Read The Sunlight Pilgrims: Amazon | Goodreads
Join The Uncorked Reading Challenge Today
---
Travel around the world with the Uncorked Reading Challenge. Get the best book and movie recs straight to your inbox. Sign Up Now.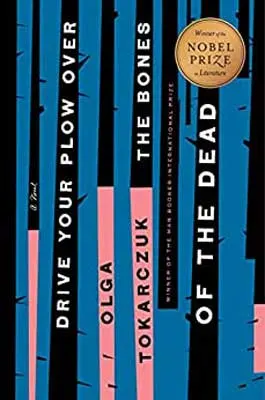 Drive Your Plow Over the Bones of the Dead by Olga Tokarczuk
Time passes slowly in remote Polish villages in wintertime, so elderly resident Janina Duszejko has taken to studying astrology and translating William Blake into Polish.
In between the pursuit of these hobbies, she's taken to spying on the other villagers, few in number though they may be.
She doesn't care too much about them; she doesn't even refer to them by their names a lot of the time.
But when her neighbor Big Foot is found dead in his home in mysterious circumstances, she decides it's up to her to solve the case, which gets more difficult as more bodies start to turn up.
Will the villagers pay attention to this nosy old crank? Or will they ignore her? As usual…
The claustrophobic atmosphere of the snowed-in, bitterly cold Polish border village is one of the strongest of all the books set in winter on this list.
If you want to feel immersed in the tension of the setting, and also solve some murders, this is one of the best winter books for you.
Discover more gripping Polish books for every season.

Read Drive Your Plow Over the Bones: Amazon | Goodreads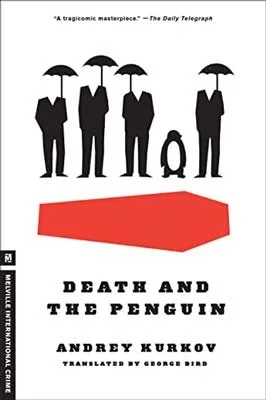 Death and the Penguin by Andrey Kurkov
Translated by George Bird
Viktor is a writer living in post-Soviet Kyiv and struggling to make ends meet for himself and Misha – the eponymous penguin, whom Viktor acquired from the local zoo.
When Viktor is hired to write obituaries for a local newspaper, he finally feels like his life might be getting on the right track.
The obituaries are for noteworthy people who have not yet died (to have ready, his editor says) and Viktor enjoys traveling across Ukraine to do interviews.
But then one of the people in his obituaries suddenly dies and Viktor's life takes a surreal turn in which both he and Misha might be in trouble.
Death and the Penguin is one of the most fun and absurd winter novels with lots of snowy adventures for Viktor and his penguin friend.
Though not all of this satirical Ukrainian book takes place in winter, the oppressive post-Soviet setting and the presence of a literal penguin throughout still make it the perfect read for winter.

Read Death and the Penguin: Amazon | Goodreads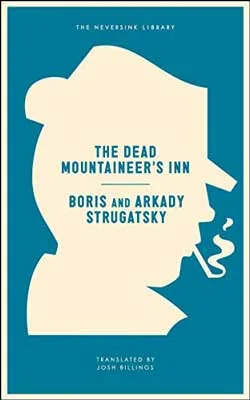 The Dead Mountaineer's Inn by Boris and Arkady Strugatsky
Escaping to a blissful two weeks of absolutely no work is what Inspector Peter Glebsky is after. It's time to ski all day, and then come back to a large brandy or three by the fire.
To do this, he's booked himself into the Dead Mountaineer's Inn, way up in the mountains. Unfortunately, so have a few other people.
The other guests at this hotel are an eccentric bunch. There's a continuously drunk rich man and his wife, a physicist, a teenager of ambiguous gender, a possible gangster, and a famous magician.
Also, something is up at this hotel; things keep moving around inexplicably, and the showers are all found gushing hot water at the same time.
Is there another unknown guest staying here? Are they a ghost? A prankster? Hopefully, they're at least human, but even that might be impossible in this place.
If only they weren't all stranded thanks to an avalanche.
The Dead Mountaineer's Inn (also known as The Dead Mountaineer's Hotel) is a quirky, character-driven mystery novel and perfect for anyone looking for winter reads with an isolated setting.
Fair warning: this book is a little divisive. By the end, depending on your literary tastes, you'll either love it or hate it.
Plus, we just love winter books with a good hotel setting.

Read The Dead Mountaineer's Inn: Amazon | Goodreads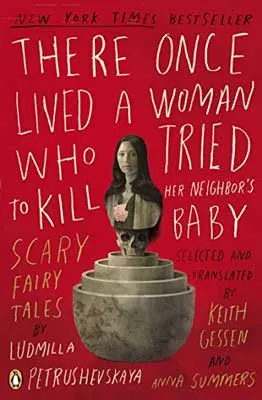 There Once Lived a Woman Who Tried to Kill Her Neighbor's Baby: Scary Fairy Tales by Ludmilla Petrushevskaya
Translated by Keith Gessen and Anna Summers
As is very evident, this is by far one of the longest-titled books for winter on this list. This is ironic because it contains a series of short stories instead of one long narrative.
But the thing that ties them all together is the vibe; unsettling, nerve-wracking, ominous, and downright creepy.
Reading these stories is the book equivalent of waiting for the ship to hit the iceberg, as it were, sometimes only to find that you actually hit the iceberg a long time ago and have been a ghost ever since.
Author Ludmilla Petrushevskaya's collection of macabre fairy tales can be considered one of the more abstract winter-themed books on this list.
The stories collected here evoke the harsh winters of the 20th century Russia in which they were written. Even if a tale doesn't take place during winter, it still feels cold in the mind.
Each of these 19 short stories – some only a few pages long – packs a hard punch, be it in terms of morality, tone, or sentiment.
Come for the trepidation; stay for the creeping unease.

Read There Once Lived a Woman Who Tried to Kill Her Neighbor's Baby: Amazon | Goodreads
More Winter Reads From Christine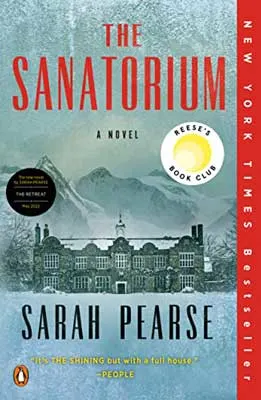 The Sanatorium by Sarah Pearse
If you are looking for seriously spooky books set in winter or are hoping to travel to Switzerland via your armchair, grab a copy of Pearse's The Sanatorium.
While the unsuspecting visitor may think they are vacationing at a gorgeous winter hotel in the Swiss Alps, this former sanatorium might just be haunted.
Or, deadly – especially with such a contentious and unsolved past.
Years ago, the lead architect went missing, and mysterious disappearances are once again commonplace – unfortunately as Elin Warner arrives in time to celebrate her brother's engagement.
With a potential serial killer on the loose and an avalanche trapping guests, can Elin solve the mystery before she becomes the number one target?
Winter books don't get any more thrilling – and chilling – than this.

Read The Sanatorium: Amazon | Goodreads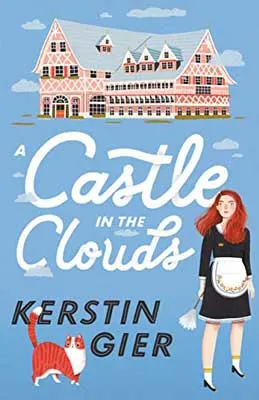 A Castle In The Clouds by Kerstin Gier
Translated into English by Romy Fursland
With such a snowy landscape, it's no surprise that the best winter novels take place in Switzerland.
For YA lovers looking for a lighter holiday mystery, Gier's A Castle In The Clouds will tick many boxes with its lovable protagonist, ghost cat, and sweet romance.
Meet Sophie Spark, the new hotel intern who recently decided high school was not for her.
Tasked with pretty much everything, Sophie has her hands full, especially with the wealthy Christmas and New Year's holiday guests pouring in with their snooty pooches and gaudy diamonds.
To make matters worse, there is a diamond thief and kidnapper on the grounds.
Can Sophie keep her job, solve the mystery, and maybe even find love, making a few friends along the way?
For YA winter books, A Castle In The Clouds is also perfect if you enjoy benign haunted house stories. The Forbidden Cat is a lovely nod to our cat book lovers.

Read A Castle In The Clouds: Amazon | Goodreads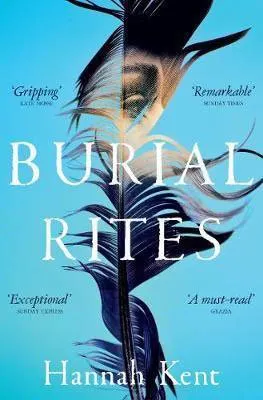 Burial Rites by Hannah Kent
Historical fiction lovers looking to travel to Iceland will most appreciate Kent's thought-provoking Burial Rites.
Based on a true story, meet Agnes Magnúsdóttir, an accused murderess and the last person executed in Iceland.
In 1828, Agnes is found guilty for her alleged role in the murders of Natan Ketilsson and Pétur Jónsson at Illugastaðir.
Set during a harsh Icelandic winter, Agnes awaits her death by beheading at a family's rural farm in Kornsá.
Gain perspective into Agnes' side of the story amidst child mortality and wandering eyes. Her spinsterhood and intellect make her quite the threat.
For winter reads, Burial Rites is both atmospheric and suspenseful, even though history dictates its conclusion.

Read Burial Rites: Amazon | Goodreads | Book Information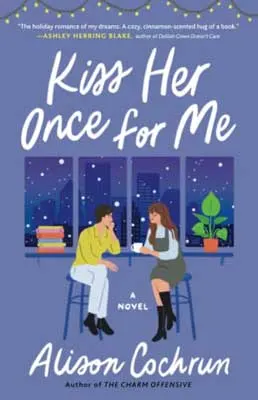 Kiss Her Once For Me by Alison Cochrun
Winter books with just a bit of fluff, magic, and romance – that also address heavier topics like mental health, don't get any better than Cochrun's queer Christmas romance, Kiss Her Once For Me.
With selfish and negligent parents and generalized anxiety disorder, Ellie is struggling in her new Portland, Oregon home. The holiday season doesn't make it any easier.
Plus, her dream job didn't work out, and she's been stuck in a self-induced purgatory as a result, including working at a coffee shop that barely pays the rent of her sad apartment or her mother's spending habits.
When Andrew, the coffee shop's landlord, proposes a fake and temporary marriage until he receives his inheritance, Ellie cannot resist the money he's offering; it's life-changing.
However, Ellie has also been dreaming of a woman she fell in love with during the course of one magical snow day – and who she hasn't seen since.
Of course, this woman turns out to be Andrew's sister, forcing Ellie to make quite a few tough decisions. Will Ellie follow her heart or her wallet?
Can she work with her anxiety to redefine and achieve her goals?
For snowed-in and faking dating winter novels, Kiss Her Once For Me is a must during the holiday season. While Christmas is a joyous time for some, it's also harder for many.
Read Kiss Her Once For Me: Amazon | Goodreads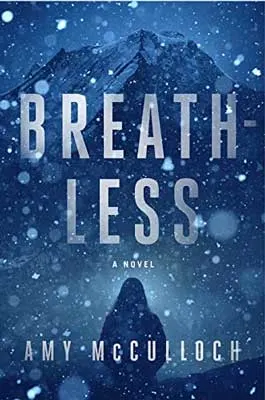 Breathless by Amy McCulloch
Living in the Blue Ridge Mountains, we are avid hikers, and Breathless was one of our favorite books to read in 2022.
Breathless is a fantastically fictionalized and detailed account of mountain climbing Nepal's Manaslu, the 8th-highest peak in the world.
Of course, this makes sense as McCulloch submitted Manaslu herself. And, you can bet that books for winter don't get any chillier than this one…
Cecily Wong is after a career-changing interview with Charles McVeigh, who is about to break a world climbing record.
However, Cecily isn't the most skilled climber; in fact, she might be a fatal risk to her experienced teammates.
Add in a murder mystery or two, and summiting Manaslu just got even deadlier. Can Cecily find the killer before it's too late?
The snowy mountains provide the perfect environment to cover up a murder, making Breathless one of the most suspenseful winter reads on this list. It's a tad scary.
If you enjoy books about mountain climbing, try these fiction and nonfiction Everest books too.

Read Breathless: Amazon | Goodreads
Save The Best Winter Reads For Later: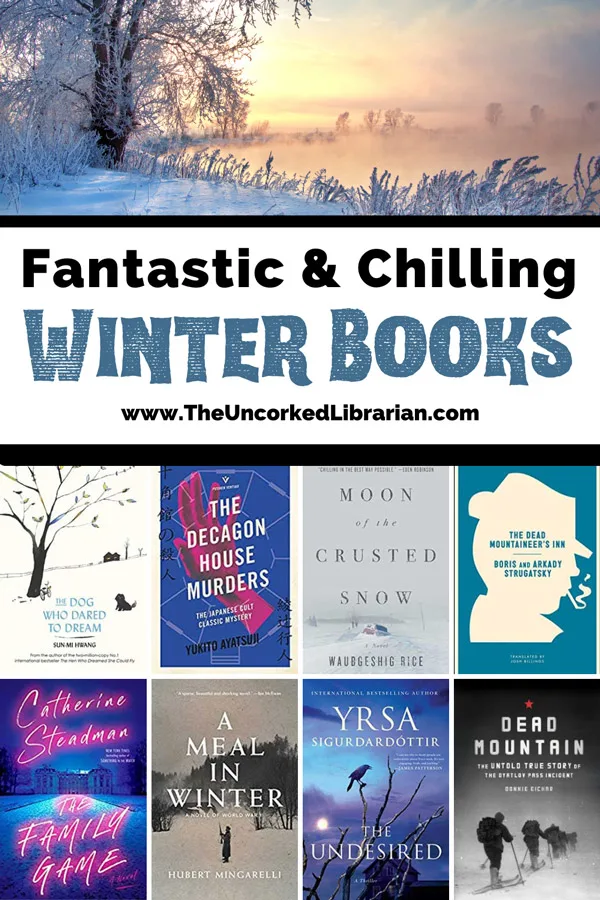 Grab these books about winter here:
1. Book of the Month: Get the month's hottest new and upcoming titles from Book of the Month. You might snag an early release or debut author. Along with selecting a book a month, find terrific add-ons, both trendy and lesser-known titles.
2. Audible Plus: From Amazon, listen to Amazon Originals, podcasts, and audiobooks. They add new titles every week.
3. Amazon Prime: Don't miss Amazon First Reads – early access to Kindle books. Get fast delivery as well as movies, music, Originals, shows, and more.
4. Or, start your trial of Amazon Video for movies and tv series on demand.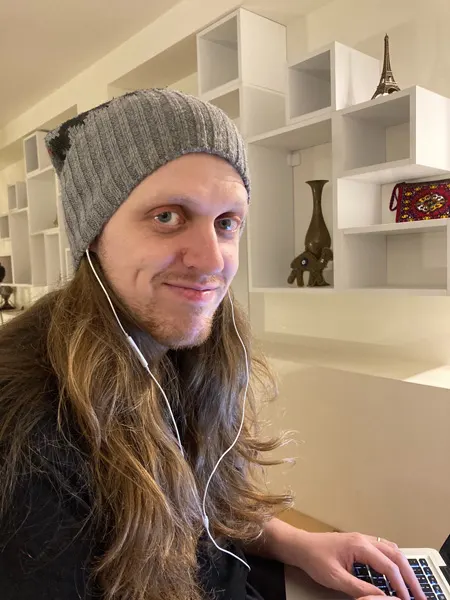 Thank you to TUL contributor, Jeremy Paterson
Jeremy (pronouns: any) is an autistic writer, hobbyist, and movie buff, as long as that movie is Labyrinth. Since leaving the corporate world behind in 2018, he has read more books than he thought possible. True to his British upbringing, his first instinct in any given situation is to put the kettle on.
What is your favorite winter book to read?
What winter books have you read and loved? We are always adding titles to our reading lists and TBR piles. Let us know in the comments!
This winter reading list might help you with our 2022/2023 Uncorked Reading "blizzard" theme.