50 Best Books About WW2 For World Travelers
Are you looking for books about WW2 set around the world? Discover the best WW2 books in nonfiction, fiction, YA, and historical fiction
Does anyone else love WWII historical fiction as much as I do? I fall into a trance with my teacher, Ruta Sepetys, learning more about obscured histories.
Community-oriented WW2 books such as The Guernsey Literary And Potato Peel Society and The Book Of Lost Names become ingrained in my soul. These sweet and brave people are my friends, too; right?
Plus, who can deny the classics like Catch-22 or popular WW2 fiction including The Storyteller, The Nightingale, The Book Thief, and All The Light We Cannot See?
Why am I WWII book-obsessed? In order to grasp the true history of a country, readers and travelers must also understand the country's role during times of war.
How were everyday people affected? What values thrived? Whose hearts broke? How did humanity and love survive and persevere?
I love stories of selfless bravery and courage, especially when women take over. I'm not going to lie, either, I also enjoy World War 2 romance as well as WWII books based on true stories.
While there are endless must-read books about WW2 out there, below find some of the best books about WW2 for world travelers and history lovers.
I read a ton of World War 2 books, but know that I cannot read them all.
Uncover books about WW2 across the world: You'll find WW2 nonfiction historical fiction, romance, indie, and YA. Let's get started!
Uncover even more WWII Historical Fiction Novels, too.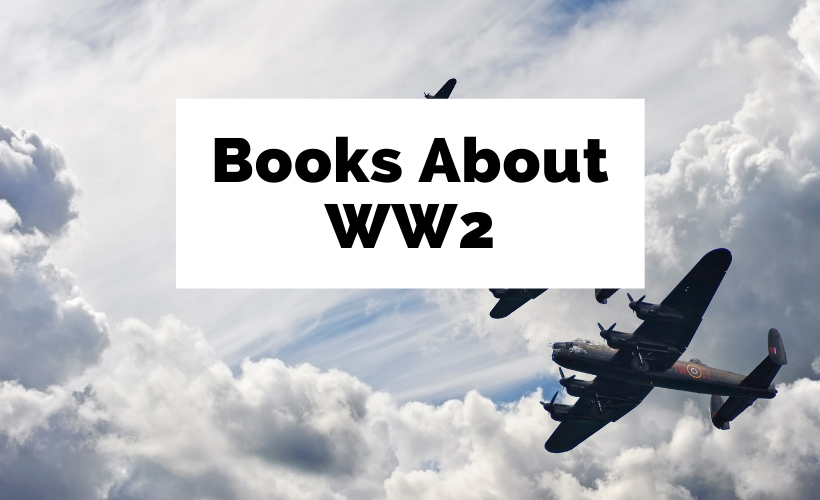 P.S. Grab many of these WW2 books here:
Fictional Books About WW2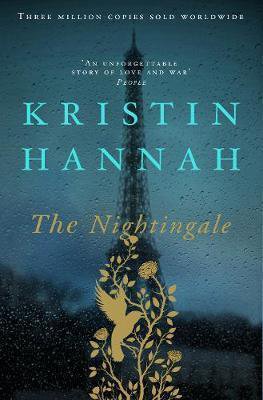 The Nightingale is one of the most beloved WW2 books for readers looking to visualize the effects of war on families.
Imagine being left alone in 1939 in France as your husband heads to war. The Nazis invade, taking over your home with you and your daughter.
This is exactly the situation that Vianne finds herself in as she risks losing it all, including her life.
On the other side of the front, Vianne's sister, Isabelle finds herself betrayed by love and entering the Resistance.
If you enjoy women's historical fiction and sad books that bring tears to your eyes, The Nightingale is the perfect WWII novel.
A Goodreads Best Historical Novel of the Year, People's Choice Favorite Fiction Winner, and a Buzzfeed Best Book of the Year, Kristen Hannah once again captivates audiences with her storytelling abilities.
The Nightingale is also a 2023 book-to-movie adaptation. Amazon
Save This WW2 Reading List For Later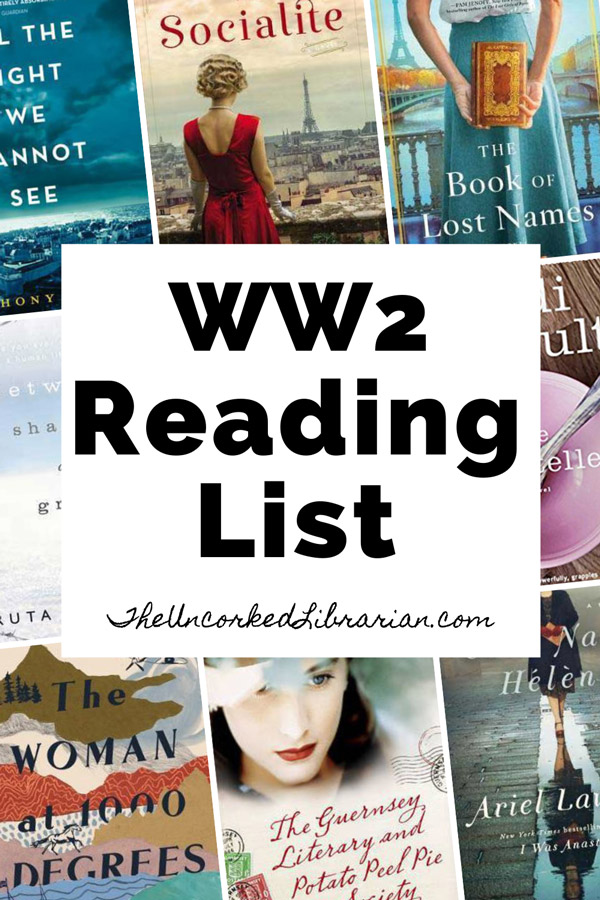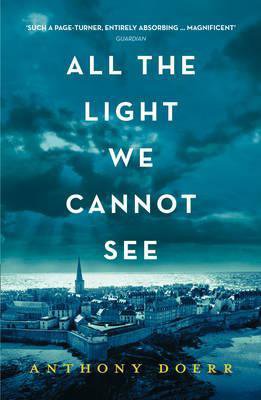 Winner of the Pulitzer Prize and a National Book Finalist, librarians rave that All The Light We Cannot See is one the best WW2 historical fiction books.
Marie-Laure lives with her father and is blind since the age of six.
Her dad builds a replica of their city so that she can find her way around. Both are forced to flee to an uncle's home when the Nazis invade Paris.
Farther away in a German town, Werner is an orphan who joins Hitler's Youth for his talents. On an assignment to undermine the Resistance, Werner crosses paths with Marie-Laure.
A story of unlikely friendship and war along with a hidden jewel, All The Light We Cannot See is a beautiful and tragic story about opposing sides and survival. Amazon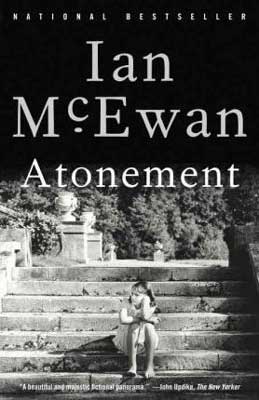 Before entering my freshman year of college, we had to read World War 2 novel, Atonement.
In 1935, Briony witnesses her sister Cecilia and childhood friend Robbie engage in a harmless incident that her young mind reimagines.
Both Robbie and Cecilia have romantic feelings for each other but all Briony can see is ill intent.
Prejudices and jealously cause Robbie's wrongful imprisonment for rape. He finishes his sentence by enlisting in the war.
While Briony eventually decides she must atone for her lies, Robbie and Cecilia have become victims of war. One of the more contemporary classic books about WW2, Atonement is now also a movie. Amazon
Take The Uncorked Reading Challenge!
Travel around the world with our Uncorked Reading Challenge. Never be late to the party with unique new book releases. Get the latest movie and book lists straight to your inbox.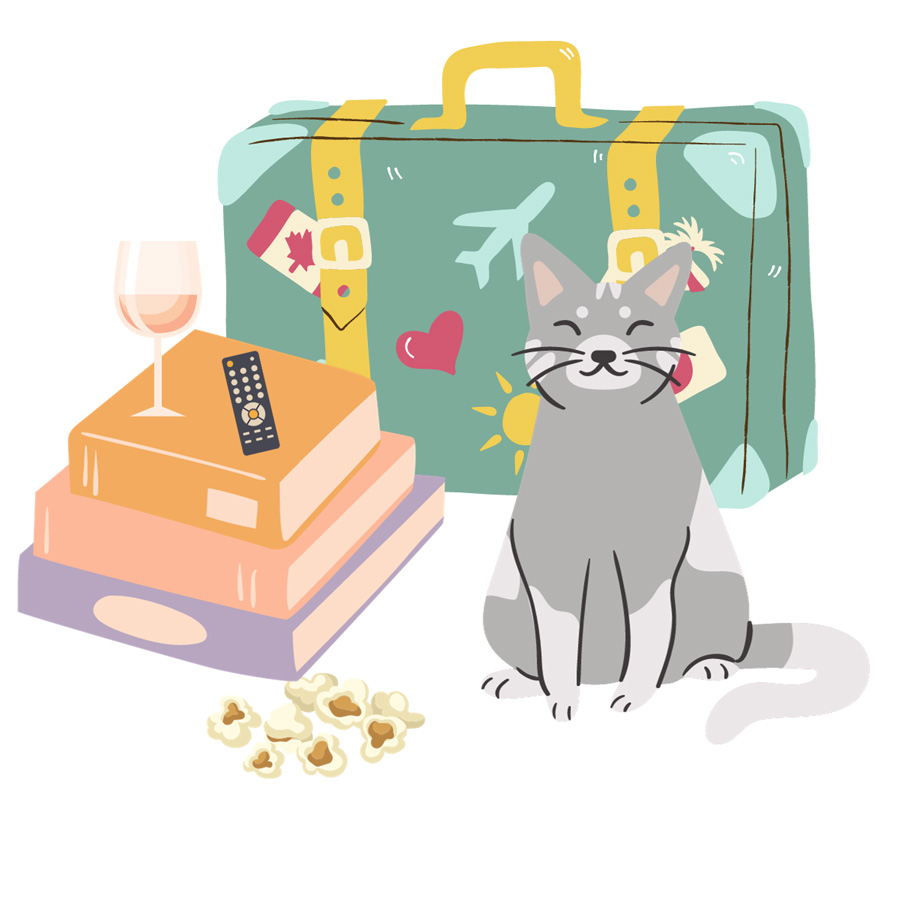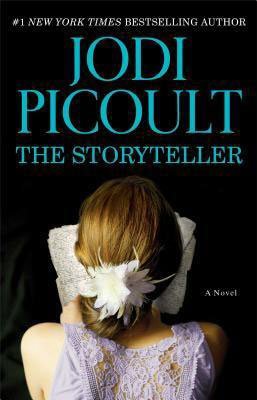 Jodi Picoult is always hit or miss author for me, but I do appreciate that she takes on heavy topics with a liberal-leaning approach.
The Storyteller shares multiple characters' perspectives about the past and present. Although not typically known for World War II books, Picoult paints a memorable picture of the effects of war.
Sage is a small-town baker with a scar on her face. Her blemish acts as a constant reminder of losing her mom in a car crash.
A loner and unable to forgive herself, she meets an older man, Josef, at her grief group. Josef confesses that he has committed terrible atrocities and wants to die with Sage's help.
With characters connected to Sage's grandmother, Minka, who is a Holocaust survivor, readers personally enter different perspectives from WWII.
True to Picoult, there are twists and turns along the way where everything is predictable but nothing is as it seems.
One of the best WW2 books about love, loss, and forgiveness, Picoult captures the effects of war on every side. Amazon
If you love reading about women's roles during WW2, don't miss this booklist filled with Inspiring Women In Historical Fiction.
More Books About WW2: Fiction
If I Were You by Lynn Austin – For newer Christian fiction books about WW2, If I Were You is a World War 2 story about friendship, love, and deceit. Eve and Audrey have a complicated friendship. Audrey learns that Eve has been impersonating her. Flashback to the 1940s when Eve and Audrey unite in London under the Nazi invasion. Both women join the fight as ambulance drivers. How did they get here today in 1950?
Lilac Girls by Martha Hall Kelly – Three women's stories intersect when Kasia is sent to a Nazi concentration camp for women. From New York to Paris, Germany, and Poland, re-examine history through the lives of these women.
The Alice Network by Kate Quinn – Female spy, Eve Gardiner, is recruited to the Alice Network in France during World War I in 1915. Thirty years later at the end of WW2, Charlie St. Clair is hoping to find her missing cousin from Nazi-occupied France. The women collide in London, searching for answers.
City Of Thieves by David Benioff – When the Nazis siege Leningrad, Lev Beniov is arrested and finds himself in a cell with Kolya. If Lev and Kolya can get their hands on a dozen eggs for a Soviet daughter's wedding cake, they may escape with their lives.
Books About WW2 With Romance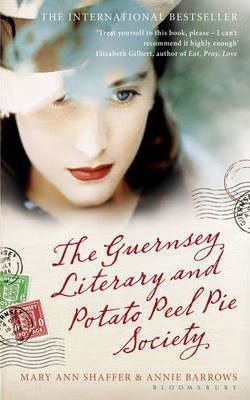 One of the best books about WW2 for shy romance lovers and my personal favorite, I enjoyed both listening to the audiobook and watching The Guernsey Literary and Potato Peel Society on Netflix.
With WWII ending, in 1946, Juliet is looking for new inspiration for her next book.
Birthed out of an alibi for breaking curfew during the war, The Guernsey Literary and Potato Peel Pie Society is still alive, capturing Juliet's interest.
Juliet heads to Guernsey to meet with its quirky members and becomes one with their family, helping raise an orphaned child of war and falling in love.
A sweet story about community and history full of amiable characters, you cannot help but love the literary feel and camaraderie. Amazon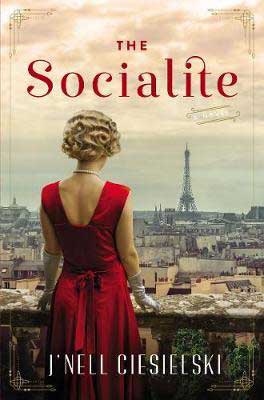 One of the new 2020 books about WW2 filled with romance that will transport readers to France, don't miss The Socialite.
When two English debutantes land in Nazi-occupied Paris, Barrett Anderson finds himself caught in a situation. Ellie and Kat's father have offered to pay Barrett to watch after his troublesome daughters.
At the same time, Barrett is forced to join the French Resistance under the guise of a Scottish bartender.
Meanwhile, Kat is trying to save her runaway sister, Ellie — who is a new mistress to a ruthless Nazi soldier. As Kat and Barrett start working together while falling in love, their lives are in grave danger.
What will happen when Kat learns about Barrett's true intentions? Amazon | Book Information→
If fiction is your jam, you'll love these WW2 Historical Fiction Novels.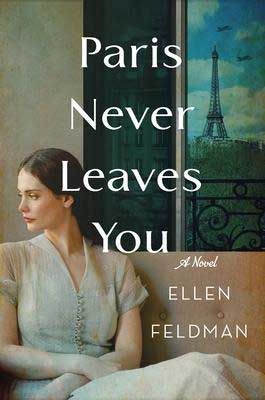 One of the new 2020 books about WW2 with a bookish niche, Paris Never Leaves You was a three-star read for me.
Charlotte works for a publishing company in NYC that is sponsoring her as a Jewish refugee. She is desperately trying to rebuild her life after the war.
With a dead husband and a daughter who wants to learn more about her past, Charlotte finds herself unable to confront as well move on from what happened to her at a Paris bookshop.
Charlotte falls in love with a German soldier.
A WW2 book about identity, love, and self-loathing, uncover redemption and moral conflict as well as the sheer terror of WW2. Feldman emphasizes survivor guilt. Amazon | Book Information | More Paris books
Books Set After WW2 And/Or Similar To The Guernsey Literary and Potato Peel Society
The Jane Austen Society by Natalie Jenner – It's the end of WW2 in a small English town. A group of eccentric misfits bands together to save Jane Austen's legacy and home. They form The Jane Austen Society, and readers watch as they overcome their pasts and romance blooms. Discover even more great books about books and book clubs.
Miss Graham's Cold War Cookbook by Celia Rees – WW2 has just ended, and Edith Graham, a 30-something-year-old school teacher, is hired by the British Control Commission in Germany while also being recruited as a spy in the Secret Service. Edith takes on the alias of a popular cookbook author to find one of the most hunted war criminals–who also happens to be someone she knows.
Lesser-Known Fictional Books About WW2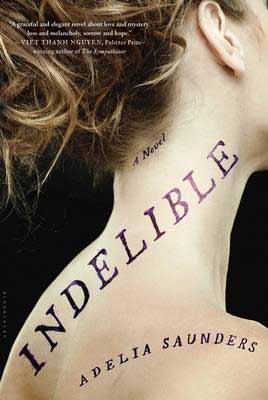 One of the lesser-known books about WW2, Indelible transports readers across multiple landscapes and timeframes.
Although mostly set in modern-day Paris, we learn about Magdalena's past in post-Soviet Lithuania. This is a great book about the Baltics.
Magdalena has a special ability and curse: She can see people's truths tattooed across their faces. Many tattoos also foreshadow their tragic futures.
Although Indelible is a contemporary WW2 novel about moving forward, readers subtly learn about the effects of WWII on Magdalena's family, friends, and one scary roommate.
The storyline alternates perspectives from Magdalena to a student studying abroad in Paris named Neil, and Neil's father — Richard — who is searching for the truth about his estranged, deceased mother. Amazon Check out TUL's full review of Indelible by Adelia Saunders→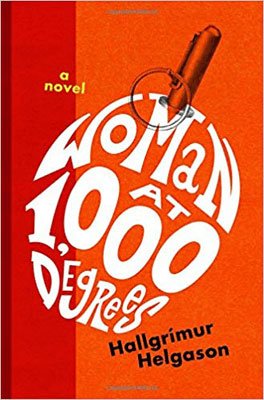 One of the most intense Icelandic books about WW2 that I've read, Woman at 1,000 Degrees takes a unique look at Iceland's role during the war. I both loved and wanted to scream at Herra.
Based on the first Prime Minister's granddaughter, Helgason crafts the vile and honest protagonist, Herra.
When not trolling the Internet, Herra recounts her childhood as her father joins Hitler's army, a rare occurrence for Icelanders.
Herra is also dying from cancer in a garage where readers slowly learn about the horrors she faced as a displaced child of war. Warning: Herra's life is violently intense.
A terrible mother, Herra is planning her cremation while frantically holding on to an old WWII hand grenade from her dad.
A story you will love and hate, Woman at 1,000 is a newer (2018) WWII novel not to miss. Amazon Read TUL's full review of Woman at 1,000 Degrees here→
Woman At 1000 Degrees is also a novel that I talk about on the podcast, Sarah's Bookshelves. You can listen to that podcast interview on Sarah's Bookshelves here.
More Lesser-Known Books About WW2
The Whispers Of War by Julia Kelly – It's 1939 and the beginning of World War 2. Three friends find themselves caught up in the war, especially as one is threatened with internment. The Whispers Of War is one of the books about WW2 that focuses heavily on friendship during war.
The Tuscan Girl by Angela Petch – For Italian WWII historical fiction, The Tuscan Girl is a newer 2020 WW2 book release. Alba stumbles upon an abandoned home with a mysterious box of silverware. Determined to find the owner as retribution for her past, she meets Massimo. Massimo also carries secrets and guilt from WW2.
The Vanishing Sky by L. Annette Binder – One of the more unique books about WW2, this novel takes place at the end of the war. Read more about a German family and their experiences. Binder's father was a part of Hitler's Youth.
The Most Precious of Cargoes by Jean-Claude Grumberg – A poor woodcutter and his wife wish for a baby during the war. When a Jewish father throws his daughter into the woods–his wife can no longer feed her–the woodcutter's wife takes home the baby. By rescuing this child, she is risking all of their lives
Best Classic WW2 Books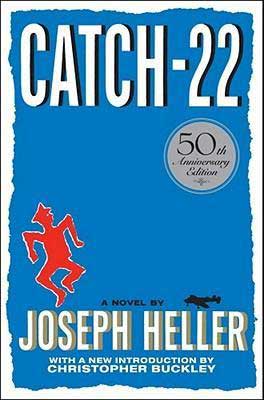 Nominated as one of the best American novels for The Great American Read, Catch 22 is also one of the greatest classic books about WW2 that young adults usually read in high school but understand and appreciate better as adults.
Set in Italy during World War 2, bombardier Yossarian is ironically a little upset that all of these people are trying to kill him.
He's even more worried that his own army is going to kill him before the enemy does. Yossarian wants out but how?
Yossarian finds himself in a Catch-22: He can't claim insanity to get out of the army because doing so most likely proves the opposite. Amazon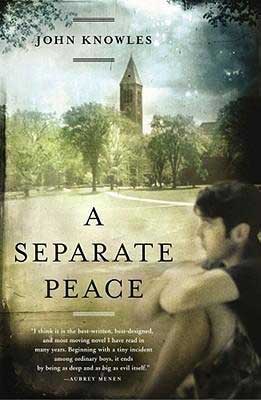 A Separate Peace is probably one of the most famous classic books about WW2 that most of us read in school, and the title will appeal to dark academia book lovers.
Set against the backdrop of WWII, Gene and Finny navigate coming of age in a New England prep school in New Hampshire. Although somewhat playful rivals, an accident and a dare change Finny's life.
The novel paints a picture of war and its effects on youth in a different light than say Ruta Sepetys.
As the young boys begin to enlist, they witness more than they can understand, which takes a toll on their minds.
A National Book Award finalist, A Separate Peace is a World War II novel about innocence, guilt, and growing up. Amazon
More Classic Books About WW2
The Chosen by Chaim Potok – For books about WW2 similar to A Separate Peace, head to Brooklyn where two rival boys grow up to become friends.
Indie Books About WW2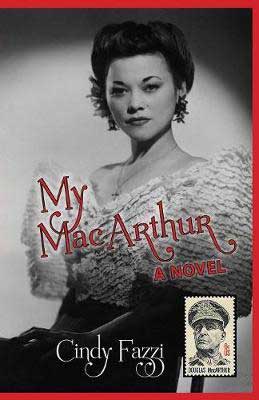 If you are looking for books about WW2 that are extra unique as well as indie, try My MacArthur. Everyone has heard of the infamous war general, Douglas MacArthur.
The story that many don't know, though, is his relationship with younger Filipina lover, Isabel Rosario Cooper.
A World War 2 historical romance based loosely in fact, My MacArthur begins at the brink of WWII. This is not your typical MacArthur story.
Set in the Philippines and moving to the United States, indie author Cindy Fazzi introduces readers to Isabel's life full of socio-economic and racial turmoil along with her testy and cruel lover.
MacArthur is addicted to Isabel, but he cannot give her the life she desires when his reputation is at stake.
Enter Prohibition and learn more about both a country and woman overshadowed by MacArthur in typical World War II historical fiction. Amazon | Get TUL's full review of My MacAruthur→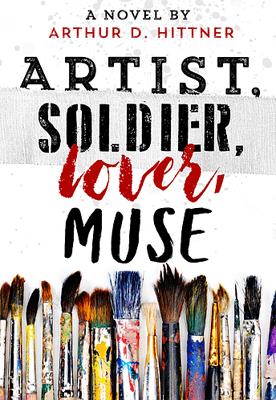 If you loved The Art Forger, you will equally enjoy indie author Arthur Hittner's lesser-known WW2 historical fiction novel, Artist, Soldier, Lover, Muse.
Based loosely on artist Harold J. Rabinovitz (1915-1944) as well as prominent baseball players and painters, fall into the NYC social scene in the 1930s and '40s.
Artist, Solider… is one of my favorite indie romance books about WW2.
Fair warning that while this title takes place during WWII and the Great Depression, readers find more of a love story in the world of art.
Tragically, though, our protagonist and pacifist Henry Kapler cannot escape going to war. Watch as Kaplar falls in love with two women. Amazon | Read TUL's full review of Artist, Soldier, Lover, Muse→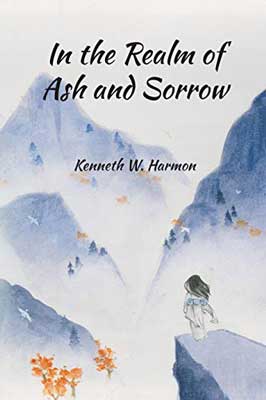 For one of the best WW2 books by an indie author and a powerful novel about Japan, head to Hiroshima before it is bombed. Micah Lund dies when his bombing plane crashes.
His spirit cannot move on, and he begins learning about the 'enemy' that he's been adamantly and hatefully attacking.
Through a Japanese family and other ghostly friends, Micah comes to understand his prejudices and racism.
Whereas he once wanted to destroy all of the Japanese residents for killing his brother during the war, Micah falls in love with one of the city's mortal residents.
A lyrical novel that transports you to Japan, In The Realm Of Ash And Sorrow is one of the rare magical realism books about WW2 on this reading list. Amazon | Book Information→
Best WW2 Books Based On True Stories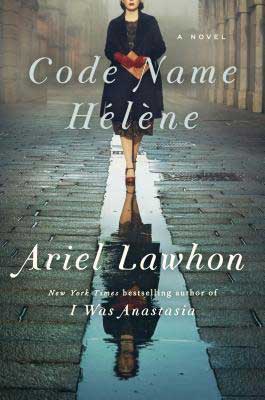 If you love women's fiction and biographical books about WW2, don't miss 2020 book release, Code Name Hélène.
Based on the true story of Nancy Wake, watch as this badass female spy smuggles people and documents across the border.
Originally from Australia but living in Paris, "Hélène" is one of the most powerful leaders in the French Resistance. She is also a civilian turned hero.
With the love for her dog, Picon, and her superpower—red lipstick—Hélène jumps out of planes and converts a truck into her own ambulance.
Eventually recruited and trained with special operations, Nancy helps liberate France, even with a 5-million-franc bounty on her head. Code Name Hélène spans across Nancy's timeline from falling in love, getting married, and joining the Resistance.
Meet the men who protect, doubt, and follow her lead. Amazon | Book Information→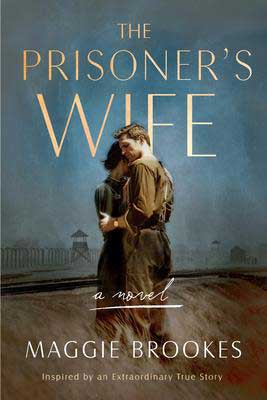 Admittedly not one of my all-time favorite books about WW2, The Prisoner's Wife is inspired by a true love story.
Set in former Czechoslovakia, Izzy — a Czech woman — falls for a British POW sent to work on her family's farm.
With the threat of the Soviets moving in, Izzy knows that even harder times or death await her.
In secret, Izzy marries Bill, and they run away together. Since the novel begins with Bill and Izzy's capture, readers know that they are in for a long, hard run.
Once captured, who will help them, and can they survive? Amazon | Book Information→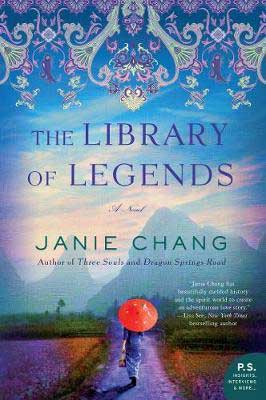 Based on a true story and Chinese history, The Library of Legends was also a 2020 Book of the Month Selection.
In 1937, when the Japanese invade Nanking, Lian and a convoy of more than a hundred students, teachers, and staff walk a thousand miles with a 500-year-old collection of books and stories deemed the 'Library of Legends.'
The journey is filled with murder and deceit along with romance and friendship. Read more books about libraries & non-traditional librarians. Amazon | Book Information→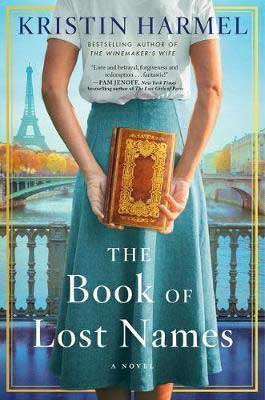 One of my favorite books about WW2 in 2020, The Book Of Lost Names is based loosely on identity document forgers who helped children escape the Nazis by crossing the Swiss border.
Elderly Eva Traube Abrams, a mostly retired librarian, revisits her past when a news article alerts her to the discovery of a mysteriously coded book–her book–that she assumed the Nazis had destroyed.
This book was where she recorded the names of children she forged identities for during the war. You love Eva's friends as well as fall into a gripping romance. Amazon
Harmel also writes one of the best wine novels about WWII, The Winemaker's Wife.
More Books About WW2 Inspired By True Stories
The Yellow Bird Sings by Jennifer Rosner – Inspired by the true stories of Jewish children hidden during World War 2, The Yellow Bird Sings transports readers to Poland. Róza must hide with her daughter in a neighbor's barn until she thinks that they can only survive apart.
Fast Girls by Elise Hooper – Although I DNF'd this WWII novel based on a true story, others loved it. Based on the first integrated women's Olympic team, Fast Girls examines three women's journeys to the 1936 summer games in Nazi Germany. Learn more about real-life Betty Robinson, Louise Stokes, and Helen Stephens.
The Paris Children by Gloria Goldreich – The Paris Children will take you to Paris in 1935. The daughter of a World War I hero, Madeleine Levy joins the resistance to save lost children.
The Light After The War by Anita Abriel – Based on a true story set during the Holocaust, two Jewish friends escape Auschwitz. The story follows the aftermath and their survival.
The Tattooist Of Auschwitz by Heather Morris – If you enjoy historical biographical WW2 fiction, The Tattooist Of Auschwitz recreates the story of Lale Sokolov — a man who tattooed the arms of thousands of prisoners at Auschwitz-Birkenau. Find a love story, too.
Nonfiction Books About WW2 For Adults
The basis for two movies, Unbroken is one of the most famous nonfiction books about WW2. Louis Zamperini, a once athlete in the Berlin Olympics, becomes an airman–having no idea the fate that awaits him.
In May of 1943, his plane crashes over the Pacific Ocean, leaving him lost at sea and floating on a precarious raft. Watch Zamperini preserves through endless hardship after hardship. Amazon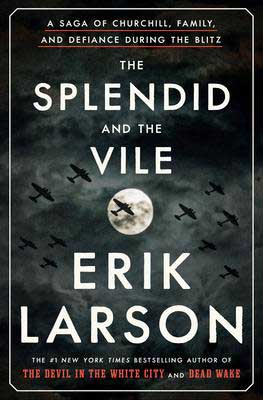 If you are looking for WW2 biographies, Erik Larson brings Winston Churchill's courage, determination, and British leadership to life during the war. Using diaries and once-secret government documents, see Churchill as a political figure but also as a family man. Amazon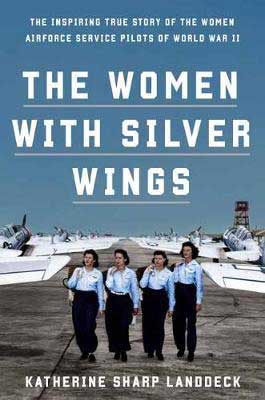 Aviation lovers will enjoy this nonfiction WW2 book about the Women Airforce Service Pilots. During WW2, over 1,101+ women trained to aid in the war efforts after the bombing of Pearl Harbor, earning their silver wings.
Readers learn about the constant discrimination women pilots faced.
Even worse, seen as civilian volunteers, these women earned less and did not have the death benefits offered to men to provide for their families — even though they were indeed dying on the job. Amazon | Book Information→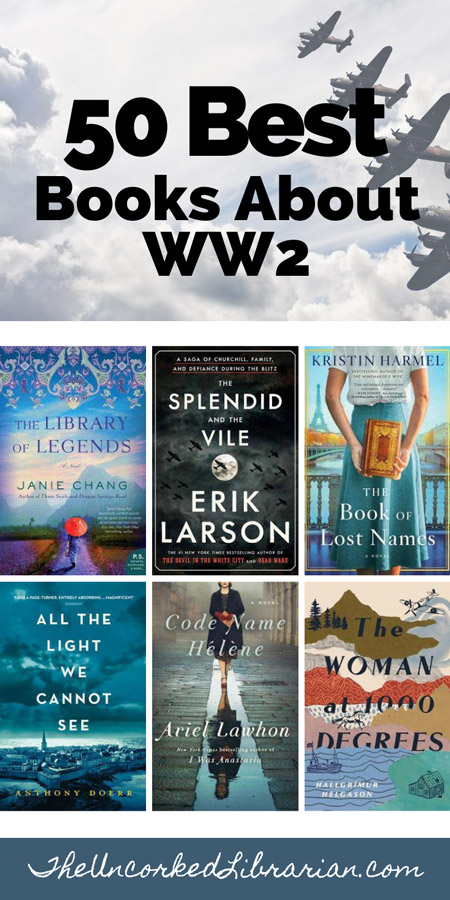 Best WW2 Books For Teens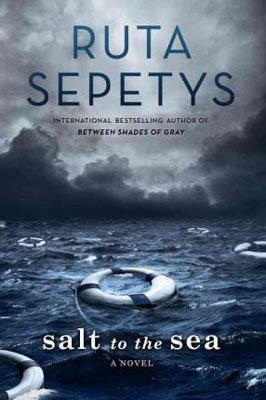 Salt to the Sea is one of the best YA books about WW2 that adults will also get caught up in.
While most of us know about the sinking of the Lusitania and Titanic, few have heard about the sinking of the Wilhelm Gustloff, even though it is the largest maritime disaster in history.
Sepetys is infamous for shedding light on untold stories. More than 9,000 refugees drowned on the Wilhelm Gustloff.
Fleeing from the Soviets moving in on fallen German territory, civilians had no choice. Many left behind homes and family.
Through four teens' stories, Sepetys shares the brutal effects of WWII on youth in the Baltics and along the Baltic Sea.
As a thrilling WW2 historical book and story about ships, I would not miss Salt to the Sea. Amazon | See TUL's full book review of Salt to the Sea→
If you are looking for thoughtful Salt to the Sea discussion questions, we've made a list for you here.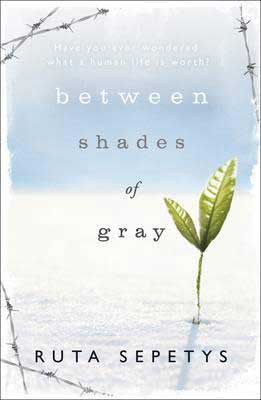 Once again, Sepetys proves that she writes the best WW2 books for teens.
Now a motion picture — Ashes in the Snow — follow along with 15-year-old Lina as she is crammed into a crowded train headed for a Siberian work camp with her mother and brother.
Taken from their Lithuanian home, Lina is separated from her father and tries to contact him via coveted drawings.
Lina is a small crossover character in Salt to the Sea. Once again, Sepetys braves an overshadowed story of youth caught in the crossfires of war.
Between Shades of Gray is a heart-wrenching but realistic WW2 historical fiction novel that eats at your soul.
This famous WW2 book is also an award-winning title as a Carnegie Medal nominee, a William C. Morris Award finalist, a Golden Kite Award winner, and an NYT bestseller.
You can find another review on our books with gray in the title reading list. Amazon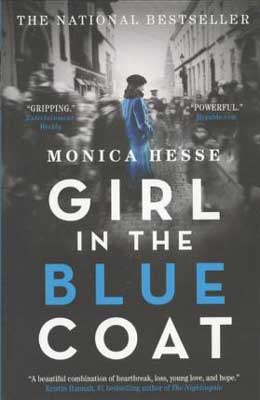 One of the books about WW2 in my TBR pile is Girl in the Blue Coat. Having won numerous awards, like Edgar Award for Best Young Adult Mystery, Girl in the Blue Coat takes place in 1943 in the Netherlands.
Hanneke collects and sells goods on the black market. She is drawn into WW2 as a client asks her to find a Jewish teenager on the run.
A dangerous mission, she becomes part of the Resistance and learns more about the atrocities of war.
If you are looking for World War II novels for young adults with a strong female lead, Girl in the Blue Coat is about courage, love, and loss. Amazon
More YA Books About WW2
This Light Between Us by Andrew Fukuda – Released in January 2020, This Light Between Us is a WW2 novel about two young children who become pen pals. One is a Japanese-American boy and the other is a Jewish French girl. Watch their friendship evolve through WW2 and its horrific concentration camps.
Number The Stars by Lois Lowry – If you are looking for the best WW2 books for elementary-aged students, Number The Stars is a classic. Ten-year-old Annemarie Johansen lives in Copenhagen, Denmark in 1943, which has been under Nazi occupation for the past three years. Her best friend's family flees to escape the Nazis, leaving behind Annemarie's best friend, Ellen. They take in Ellen, pretending that she is part of the family, and ultimately, fool the suspicious Nazis.
The Complete Maus by Art Spiegelman – As a WW2 graphic novel and Pulitzer Prize winner, Maus tells the story of Vladek Spiegelman. He survived the Holocaust along with his cartoon-drawing son.
Code Name Verity by Elizabeth Wein – Code Name Verity is an award-winning World War II book for high school students. As a Michael L. Printz Award Honor, 'Verity' is arrested by the Gestapo when her British spy-plane crashes over German-occupied France.
The Librarian of Auschwitz by Antonio Iturbe – One living in the Terezín ghetto in Prague, 14-year-old Dita finds herself imprisoned in Auschwitz. Taking on the secret role at Auschwitz as 'Librarian,' Dita guards 8 hidden books from the Nazis.
YA Books About WW2 Set In Germany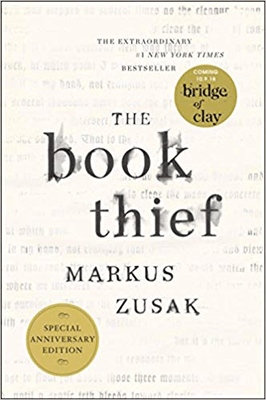 If you are looking for the best books about WW2 set in Germany, I highly recommend starting with The Book Thief. Beginning in 1939 and narrated by Death (yes, you heard me right), Liesel is a foster child who loves reading.
Raised by her new foster parents, Liesel learns to read as the town holds a book burning to celebrate Hitler's birthday. A child after my own heart, she steals a book–a habit she retains throughout her youth.
During the war, Liesel's family hides their Jewish friend, Max, in the basement, who Liesel befriends. Throughout the course of WWII, Liesel witnesses death after death and begins writing her own story.
She forms friendships and finds the true meaning of freedom and love. Some compare The Book Thief to a fictional read-alike for Anne Frank's Diary. Amazon | Read More→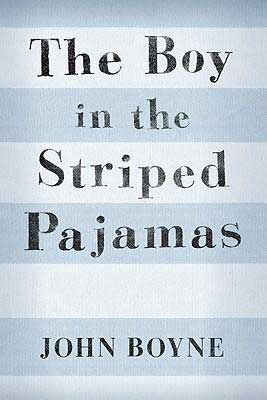 A short and quick read, one of the best WW2 books for teens includes The Boy in the Striped Pajamas.
Also made into a major motion picture, meet 9-year-old Bruno who befriends a young boy in 'striped pajamas' on the other side of a fence.
Unfortunately for Bruno — who does not understand the consequences of war — this friendship has deadly consequences.
Living in and then outside of Berlin during WWII, Bruno has no idea that he resides next to a Jewish concentration camp.
His dad is promoted to Commandant in Hitler's army, and the story speaks to the innocence of children. The end is touching and shocking, yet evitable. Amazon
Nonfiction Books About WW2 For Teens, Tweens, And Elementary Students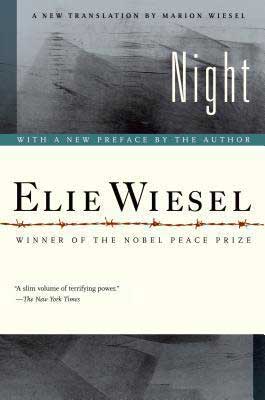 Translated by Marion Wiesel
One of the most poignant and best WW2 books for high school students, Night by Elie Wiesel is a horrifying yet essential autobiographical account of surviving the Nazi concentration camps.
Wiesel grew up in what is today Romania. At 15-years-old, the Nazis captured Wiesel's family, less than half of whom will survive the Holocaust.
Through the narrator, Eliezer, we watch the Nazis invade Hungary in 1944.
While some Jewish families are immediately killed, others are sent to work camps, including Auschwitz and Buchenwald, where they will most likely perish in the sickening and inhumane conditions.
Explore more books about Poland. Amazon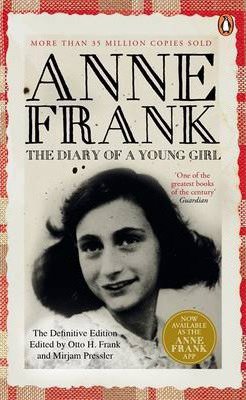 It goes without saying that The Diary of a Young Girl is one of the most well-known World War 2 nonfiction books. In American public schools, most of us have read Anne Frank's diary.
As Anne is on the brink of her 13th Birthday, the Nazis invade Holland. She and her Jewish family hide in the attic of a shop but are ultimately discovered.
Throughout her time in concealment, Anne records her thoughts and dreams that she will never see through to fruition.
We visited the Anne Frank House in Amsterdam a few years ago where you can still see photos of movie stars pinned to the walls.
The somber feeling of Anne's hiding spot as you ascend the staircase behind the bookshelf brings to life the terrors caused by the Nazis in everyday lives. Amazon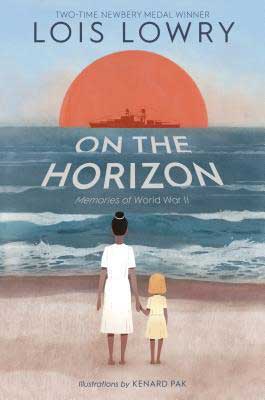 Did you know that the author of The Giver also wrote one of the best WW2 books for children? While watching childhood videos, Lowry's family notices something in the background on the beach.
The USS Arizona is on the water — the ship at Pearl Harbor which Japanese bombers would hit and sink very soon after.
On The Horizon shares Lowry's WW2 memories and stories in two parts: the bombing at Pearl Harbor and the atomic bomb dropped in Hiroshima, Japan.
Uncover illustrations, poems, and prose that give voice and humanity to the many affected or killed on those fateful days. Amazon | Book Information→
Which of these books about WW2 have you read or are you adding to your list? What are the best WW2 books of all time, to you?
There are endless World War 2 books that you can read. These are just a few that taught me even more through different perspectives–young and old–from around the world.
What books about WW2 would you add to this list? Are there any WWII books that you did not like? Please let us know in the comments.
You Might Also Enjoy:
WW2 & Holocaust Books For Teens
Best World War II Historical Fiction Books
Best Time Travel Books
2021 Upcoming WW2 Book Releases
Women In Historical Fiction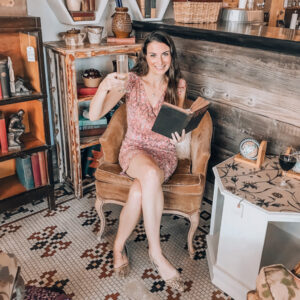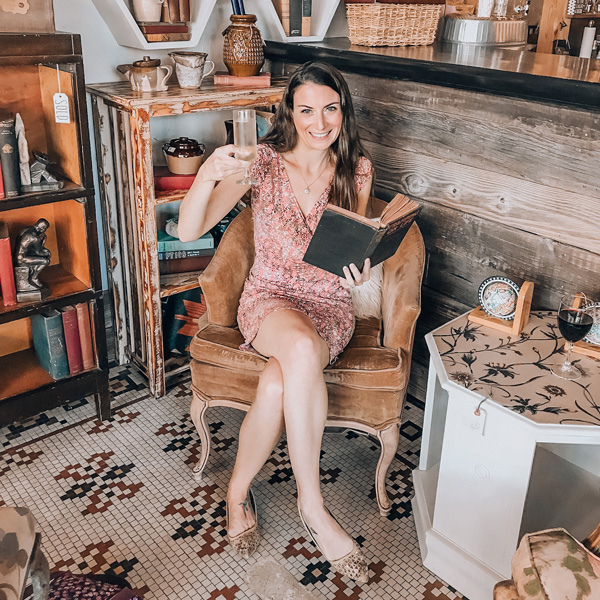 Christine (she/her) is the owner, lead editor, and tipsy book sommelier of The Uncorked Librarian LLC, an online literary publication showcasing books and movies to inspire travel and home to the famed Uncorked Reading Challenge.
With a BA in English & History from Smith College, an MLIS from USF-Tampa, and a U.S. Fulbright Fellowship in Christine's back pocket, there isn't a bookstore, library, or winery that can hide from her. Christine loves brewery yoga, adopting all of the kitties, and a glass of oaked Chardonnay. Charcuterie is her favorite food group.