What are our most anticipated book releases of 2023 you don't want to miss? Uncover books by month to take you across the world.
We don't love being late to the party, especially the book party – which leads to long wait times at the library, especially for hot 2023 book releases.
And, with the plethora of books coming out in 2023, how do you choose correctly, especially if you have limited reading time?
What if you are looking to read something not mentioned on a celebrity book club list?
While we devour bookish hype, we also want to be the ones creating the excitement, especially when lists showcasing 2023 book releases tend to share the same titles.
Below, find new books in 2023 that are lesser-known along with a few favorite and bestselling authors too, big and small.
See repeat authors we've reviewed, and meet debut writers.
These books promise to teach you more, make you cry, take you around the world, and help you read outside of your norm.
Find books by month – in all genres – which are perfect for our magnificent Uncorked Readers and work well with our 2023 Uncorked Reading Challenge themes.
We'll frequently update this list, especially as we start reviewing advanced copies.
Be sure to check back, and let us know your most anticipated upcoming books of 2023 in the comments. Let's get started!
See what top books you might have missed in 2022.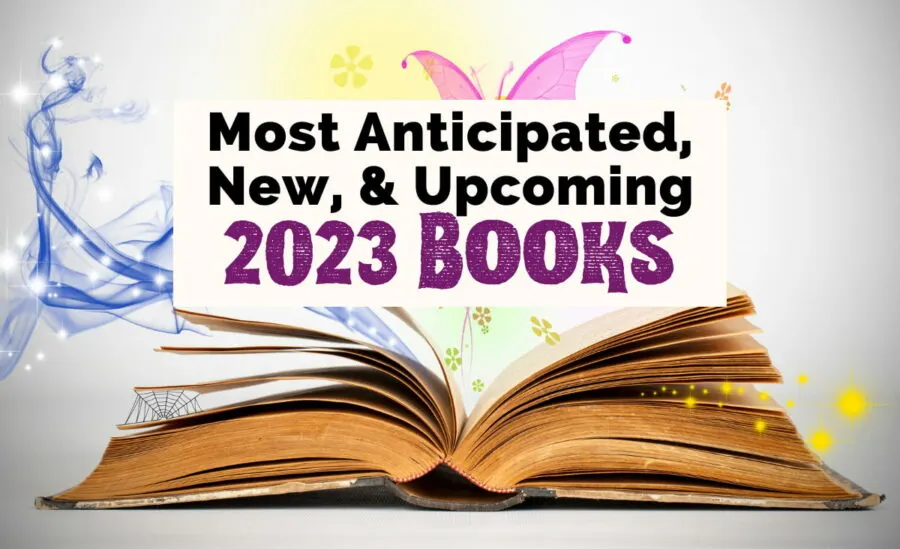 Grab your favorite 2023 book releases here:
Upcoming & New Book Releases of 2023
By Dagney McKinney
with book reviews from Christine
Please remember that for all 2023 book releases, publishing dates are subject to change and these are estimated release dates.
*Books marked with an asterisk are the upcoming book releases of 2023 and ARCs that we requested in exchange for a fair and honest review or were freely gifted/offered by the author or publisher.
If you are a bit behind in what's new, you might also like these 2022 book releases.
January 2023 Book Releases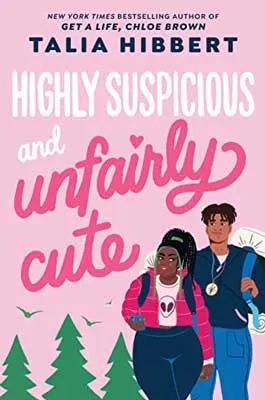 Highly Suspicious and Unfairly Cute by Talia Hibbert
YA contemporary romance set in the Great Outdoors in the UK
Publication date: January 3, 2023
Start your reading this year with one of our most anticipated winter 2023 book releases from a romance author we love!
She's a conspiracy-theory-obsessed outsider with a strong social media following. He's a star football player with OCD who's at the top of (almost) all of his classes.
Together, they are ex-best friends, ever since he – Bradley Graeme – ditched her – Celine Bangura – to hang out with the in-crowd. According to Celine, anyway.
These days, they just trade insults and test scores until fate seemingly brings them back together as co-competitors in an outdoor survival competition.
Will they be able to work together to win?
This frenemies-to-lovers tale is among the most fun and entertaining new book releases of 2023.
Christine appreciated the experienced, vulnerable, and intuitive representation of Celiac Disease, OCD, and mental health and wellness/therapy.
However, the immaturity of one of the MCs got to her just a tad.

Read Highly Suspicious and Unfairly Cute: Amazon | Goodreads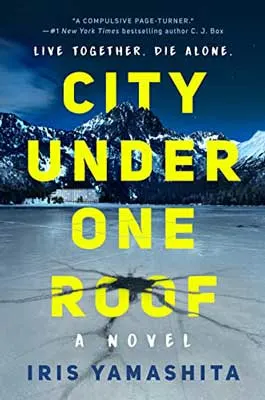 City Under One Roof by Iris Yamashita
Isolated mystery thriller set in Alaska
Publication date: January 10, 2023
Point Mettier, AK is small. It has a population of 205 people, and the only access route is through one particular tunnel.
And it's on the shores of this town where body parts start washing up.
Sent over from Anchorage, Detective Cara Kennedy is dispatched to solve the case of the mysterious severed hand and foot.
Working with local police officer Joe Barkowski, she encounters nothing but cold shoulders from the residents, all of whom seem to live in the same high-rise building.
When a blizzard forces the tunnel to the rest of the world closed, Cara knows she's not getting any backup any time soon.
City Under One Roof is definitely one of the tensest new book releases of 2023.

Read City Under One Roof: Amazon | Goodreads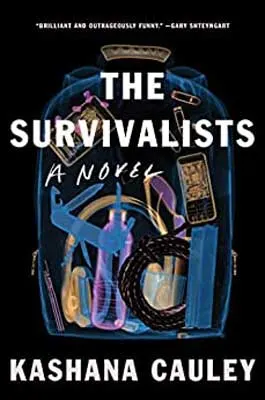 The Survivalists by Kashana Cauley
Dark comedy set in Brooklyn, USA
Publication date: January 10, 2023
Aretha is a Black lawyer who has always been driven to succeed, happy to remain single for the chance to make partner.
All that changes, though, when she meets coffee entrepreneur, Aaron, and moves in with him and his roommates.
What she didn't count on is that his roommates are doomsday-preppers, convinced there is a doomsday just around the corner.
But the more time Aretha spends with them, the more she gets sucked into their surreal underground world of end times and gun stockpiles… and the more it might be making a kind of sense.
The Survivalists is one of the most intriguing upcoming books of 2023 and a great way to kick off the reading year, especially if you enjoy books set in New York.

Read The Survivalists: Amazon | Goodreads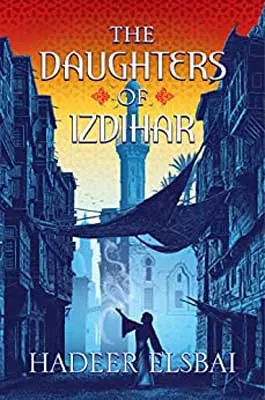 The Daughters of Izdihar by Hadeer Elsbai
LGBT fantasy inspired by Egyptian history
Publication date: January 10, 2023
In a world where people can use magic to weave the very elements to their will, we are introduced to two very different – yet also very similar – young women: Nehal and Giorgina.
Nehal is a waterweaver who dreams of attending the new Weaving Academy but is instead forced into marriage with a wealthy family, to a husband who desires another woman.
Giorgina is a powerful earthweaver, but her lack of control makes her dangerous. Her only joy comes from aiding the Daughters of Izdihar, a radical group of women fighting for equal rights.
Brought together by a common cause, soon they must face the prospect of war.
Fans of Middle Eastern fantasy will enjoy January 2023 book releases such as this.

Read The Daughters of Izdihar: Amazon | Goodreads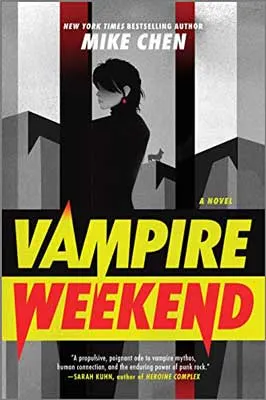 Vampire Weekend by Mike Chen
Fantasy horror set in Oakland, California
Publication date: January 31, 2023
Did you know that almost everything you've heard about vampires is wrong? They can't fly, they don't like to murder people, and they definitely don't turn into bats.
In fact, they like to keep a low profile at all times. Which makes things very difficult for Louise Chao because she just wants to join a band – and not be discovered.
She can play guitar and has way more underground punk rock knowledge than you'd think from looking at her. She just needs to find the right group so she can feel some connection again.
When her surly teenage grand-nephew shows up, she finally finds a kindred spirit. But not for long.
Vampire Weekend is one of the most exciting upcoming book releases of 2023 for fantasy readers and lovers of both vampire books and stories with musicians.
Find even more books set around California.

Read Vampire Weekend: Amazon | Goodreads
February 2023 Book Releases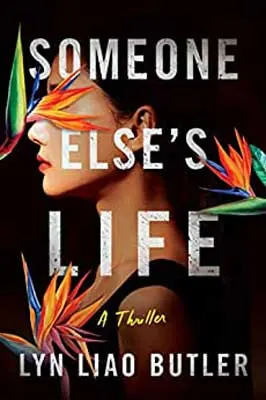 Someone Else's Life by Lyn Liao Butler
Psychological thriller set in Kauai, Hawai
Publication date: February 1, 2023
It's just one thing after another for Annie Lin.
First, her dance studio goes bankrupt. Then, she loses her mother and her precious pet dog in the same year, and her son has a debilitating accident.
Seizing the opportunity for a fresh start, she relocates with her husband and her son to Kauai for fresh sea air and lazy days on the beach.
But then strange things start happening; objects thought lost begin to show up at her house, and the arrival of a strange woman one stormy night will set Annie on a path she may not return from.
If you like a suspenseful and unnerving atmosphere – set in Hawaii – this is one of the February 2023 book releases that might be for you.
For Christine, though, it was a DNF about 15% of the way in with the unpolished and unskilled writing.

Read Someone Else's Life: Amazon | Goodreads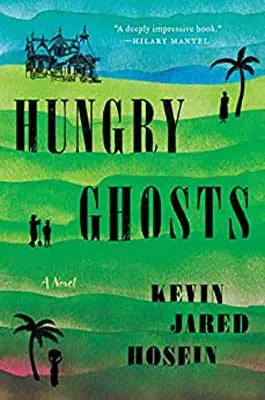 Hungry Ghosts by Kevin Jared Hosein
Historical fiction set in 1940s Trinidad
Publication date: February 7, 2023
While Dalton and Marlee Changoor live a life of luxury on the farm at the top of the hill, those who live in the Barrack below are struggling to survive.
The ramshackle Barrack is divided into rooms that each house an entire family, one of which consists of Hans, Shweta, and their son Krishna Saroop.
When Dalton goes missing, Hans takes the opportunity to move up to the Changoor farm as a watchman.
As the mystery of Dalton's disappearance deepens, the lives of the rich and poor begin to become intermingled, bringing the community into crisis.

Read Hungry Ghosts: Amazon | Goodreads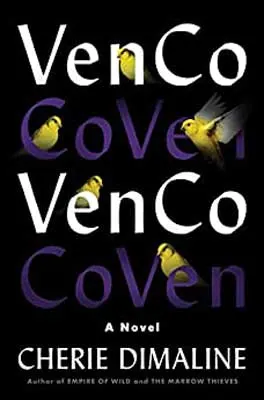 VenCo by Cherie Dimaline
Fantasy road trip set across North America
Publication date: February 7, 2023
One evening, while still reeling from the news of her upcoming eviction from her Toronto apartment, Métis millennial Lucky St. James feels something calling to her from the kitchen wall.
She manages to dig out an old spoon, marked with a crooked-nosed witch and the word SALEM.
Little does she know, she has just discovered one of the lost 7 spoons that will help return the witches of North America to their rightful place of power.
Embarking on a road trip with her cantankerous grandmother Stella, Lucky must head to the darkly magical city of New Orleans for a showdown that will decide the fate of the world.
VenCo is one of the most inventive upcoming book releases of 2023 in the fantasy genre and a must for anyone interested in Indigenous literature.

Read VenCo: Amazon | Goodreads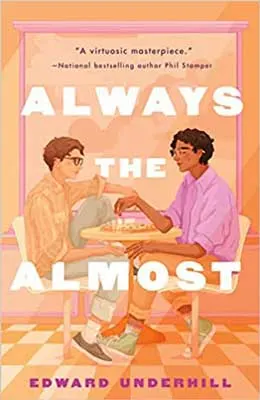 Always the Almost by Edward Underhill
Queer romance set in the American Midwest
Publication date: February 14, 2023
Sixteen-year-old Miles Jacobson wants two things: to win back his ex-boyfriend Shane and to beat his awful rival at the Midwest's biggest classical piano competition.
Unfortunately, things aren't going so well. For one thing, Shane dumped him two weeks after Miles came out as trans, and now, he won't even look him in the eye.
The last thing Miles needs when he should be practicing piano is a distraction, but that's precisely what strolls into town.
Eric Mendez is queer, proud, outgoing, asks for pronouns, and gives Miles butterflies in his stomach. Will he think Miles is more than "almost enough?"
For YA LGBT book lovers, Always the Almost might be one of the most appealing new book releases of 2023 for you.

Read Always the Almost: Amazon | Goodreads
February 2023 book releases read and reviewed by Christine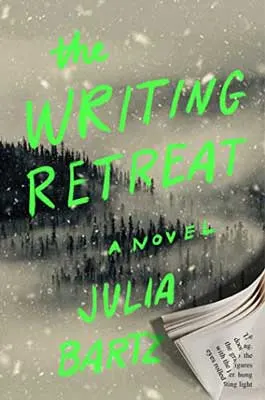 The Writing Retreat by Julia Bartz
LGBT+ dark thriller set in a remote mansion around New York
Publication: February 21, 2023
TUL Rating: 4 stars
TWs for violence, sex, and drink spiking
If you looking for thrilling and spooky books coming out in 2023, Bartz's The Writing Retreat might just give you nightmares – it did for us!
Acclaimed author Roza Vallo invites five women to her secluded mansion for a high-stakes writing retreat. The writer with the best story will get their book published.
Sounds pretty intense but cool, right?
However, Roza is just as dark, f'ed, and fake as her stories.
Plus, add in a haunted mansion, two best friends fighting, romances, a blizzard cutting them off from the world, and a mysterious disappearance.
These writers might not survive the month.
From creepy charm necklaces to manipulation and desperation, The Writing Retreat is a book about books and the struggles of being a creative.
How far would you go to succeed?
Discover even more ghost story books and haunted houses.

Read The Writing Retreat: Amazon | Goodreads
March 2023 Book Releases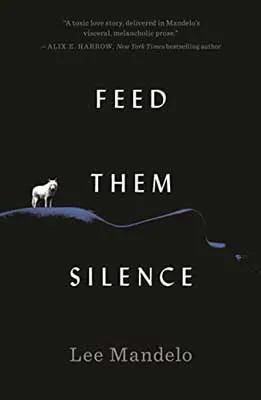 Feed Them Silence by Lee Mandelo
LGBT Sci-Fi Horror set in Minnesota
Publication date: March 14, 2023
For her long life, Dr. Sean Kell-Luddon has had one burning desire: to feel what it's like to see and feel the world through a wolf's eyes.
Through her tireless research, she has been working towards creating a neural interface to transmit a wolf's experiences into her own mind.
When she finally gets positive results, it is both glorious and catastrophic, as the lines between scientist and animal subject begin to blur.
Sean's wife becomes more and more shut out as she slips further into her obsession. Will she lose her mind to the pull of the wolf pack?
Having read and loved Mandelo's Southern gothic LGBT horror book, this is one of our most anticipated 2023 book releases.
At 112 pages, Feed Them Silence will also appeal to readers of horror novellas.

Read Feed Them Silence: Amazon | Goodreads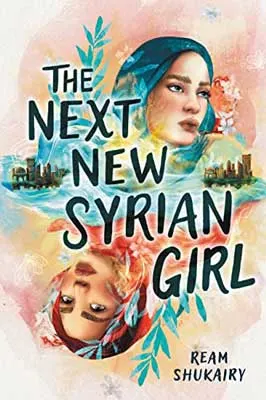 The Next New Syrian Girl by Ream Shukairy
YA contemporary Halal romance set in the Syrian community of Detroit, US
Publication date: March 14, 2023
Khadija Shaami is a spirited Syrian American boxer who is tired of the overwhelming expectations placed on her. She longs to get out of Detroit and see the world.
Leene Taher is a Syrian refugee haunted by her past and looking to make her new home in Detroit amongst the local Syrian community.
When the two girls meet, it will challenge everything they know about the world and their place within it.
One of the most unique books coming out in 2023, The Next New Syrian Girl is about the far-reaching effects of the Syrian war and what it means to be Syrian abroad.

Read The Next New Syrian Girl: Amazon | Goodreads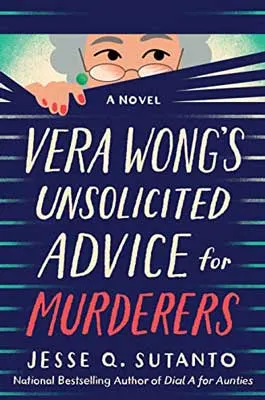 Vera Wong's Unsolicited Advice for Murderers by Jesse Q. Sutanto
Cozy mystery set in San Francisco's Chinatown
Publication date: March 14, 2023
Vera Wong is not an old lady; she's just probably older than you.
And she's perfectly happy leading a quiet life living above her tea shop and spying on her Gen-Z son through the internet.
She's a little surprised one morning to find the body of a man in her tea shop, with a flash drive in his cold dead fingers.
Of course, she called the cops, but rather than let them try and deal with the flash drive, she keeps it. Surely she can solve this case faster than them?
But which of her lovely customers is the murderer?
The trend of cozy mysteries solved by older people is fortunately still strong in the upcoming books of 2023.
And just in time for the July through September 2023 Reading Challenge prompt of middle-aged protagonists!
Plus, we loved Sutanto's Dial A For Aunties, which you can find on our Indonesia and hotel-set novels reading lists.

Read Vera Wong's Unsolicited Advice for Murderers: Amazon | Goodreads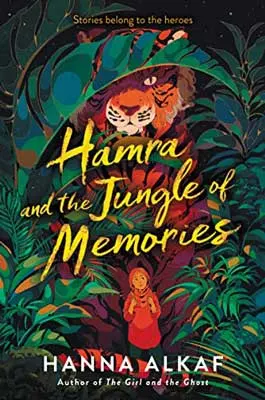 Hamra and the Jungle of Memories by Hanna Alkaf
Middle-grade fantasy set in the jungles of Malaysia
Publication date: March 28, 2023
Young Hamra is excited about her thirteenth birthday but is disappointed to discover that no one else has remembered it.
True to her fiery temper, she reacts by doing what she has been taught never to do: she ignores the rules of the jungle by entering without permission and taking something that doesn't belong to her.
To make amends for these transgressions, Hamra must embark on a quest fraught with danger, with only her best friend Ilyas and a were-tiger named Pac Belang to aid her.
As fans of Hanna Alkaf's previous works, this is definitely one of our most anticipated books coming out in 2023 for younger readers.
Plus, who can resist a book featuring a large cat…

Read Hamra and the Jungle of Memories: Amazon | Goodreads
Books Coming Out In March 2023 We Reviewed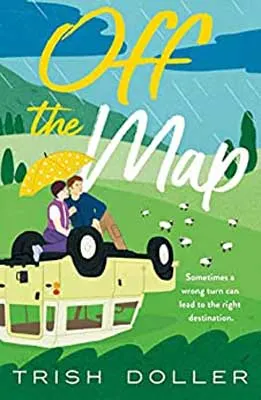 Off the Map by Trish Doller
Road trip book set in Ireland and Fort Lauderdale, Florida
Publication date: March 7, 2023
TUL Rating: 4 stars
TWs for parental death and aging (not a spoiler)
The March book releases in 2023 did not disappoint, especially with Doller's latest Off the Map. We love road-tripping books as well as stories that will transport us to Ireland.
Meet Carla Black, who isn't afraid to drop truth bombs and waitresses during Florida snowbird season, traveling the rest of the year.
Ever since her mother left them, she and her father have off-roaded and explored the world on their days off.
But, Carla's dad now has dementia, pushing her out of the nest to explore on her own. Is she truly adventuring or running, though?
Headed to her best friend's wedding, Carla meets up with the best man, Eamon.
Let's just say that they get pretty distracted on their way over to the wedding, taking a few road trips in the Irish countryside.
There's lots of steamy love-making, but Carla insists this is all just a fling…
Trish Doller is now a must-read author for us. Her books are engaging, funny, and fluffy with some serious and thought-provoking scenes.
In fact, we balled our eyes out at the end of this one.
If you enjoy feisty characters, animals who are always rescued and loved, and life-altering lessons learned from travel, Doller is for you.
Just know that for the 2023 book releases, Off the Map is part of the Beck Sisters series but can easily be read as a standalone.
Read Off the Map: Amazon | Goodreads
April 2023 Book Releases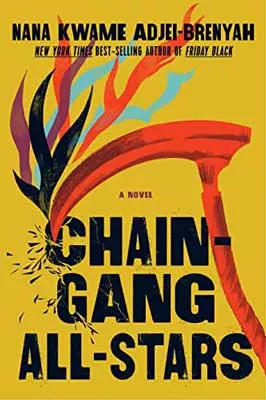 Chain Gang All Stars by Nana Kwame Adjei-Brenyah
Dystopia set in the US prison system
Publication date: April 4, 2023
The Criminal Action Penal Entertainment (CAPE) is a highly controversial prison program that allows people to fight to the death for their freedom.
We follow two chain gang all-stars, Loretta Thurwar and Hamara "Hurricane Staxxx" Stacker, as they do what it takes to survive while still trying to maintain their humanity.
Thurwar is only a few fights away from securing her freedom. But in a system this corrupt, will she ever really get out?
This high-octane dystopia is sure to be full of vivid imagery and social commentary and is one of our top spring 2023 book releases.

Read Chain Gang All Stars: Amazon | Goodreads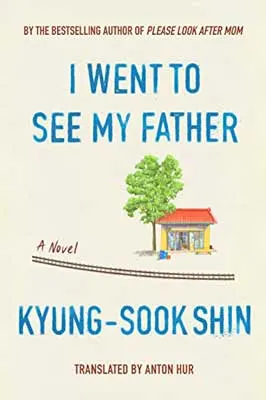 I Went to See My Father by Shin Kyung-sook
Translated into English by Anton Hur
Literary fiction set in South Korea
Publication date: April 11, 2023
In an effort to reconnect with her elderly father, Hon has returned to her home in the countryside following the tragic and accidental loss of her daughter.
At first, she finds him frail and quiet, awkward yet still kind. But once she finds a chest – and starts reading all of the letters inside – the family history she thought she knew begins to be rewritten.
From wartime horror and financial hardship to affairs and cult activities, Hon learns things she never knew about the extraordinary lives of her father and of her siblings.
Covering some of the most tumultuous times of Korean history, this is one of the best upcoming book releases of 2023 for anyone interested in Korean culture.

Read I Went to See My Father: Amazon | Goodreads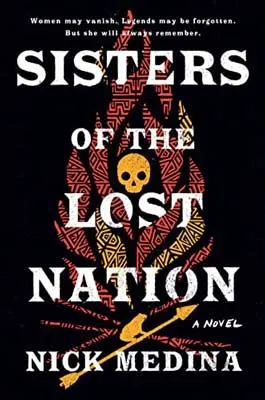 Sisters of the Lost Nation by Nick Medina
Social horror set on a Native American reservation
Publication date: April 18, 2023
Anna Horn is being haunted – and possibly hunted – by an entity from an old tribal myth that follows her wherever she goes.
What's more, women are disappearing in alarming numbers across the reservation where she lives.
Does the entity have anything to do with the disappearances, or is it something newer and potentially more sinister?
Anna isn't the only one searching for answers, but when her sister, Grace, also disappears, she will do whatever it takes to get her back.
Sisters of the Lost Nation is one of the 2023 book releases we are most looking forward to as it deals with important issues like Missing and Murdered Indigenous Women.
Find more incredible books about sisters.

Read Sisters of the Lost Nation: Amazon | Goodreads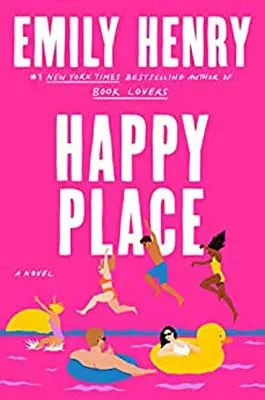 Happy Place by Emily Henry
Fake dating rom-com set in Maine
Publication date: April 25, 2023
Wyn and Harriet broke up 6 months ago, and they still haven't told anyone. Mostly because that would mean discussing why they broke up.
Plus, they've always been considered couple goals to all their friends, and they wouldn't want any of them to lose faith in love, right?
Instead, Wyn and Harriet are choosing to fake it through the annual get-together with their friends in Maine. Even if it means lying to everyone and sharing a bed.
What could possibly go wrong?
At TUL we loved Beach Read, and have picked up every Emily Henry since. So naturally, Happy Place is one of our top new book releases of 2023 for romance readers.
You might also enjoy Henry's Book Lovers, which was loosely set around Asheville, NC.

Read Happy Place: Amazon | Goodreads
Books Coming Out In April 2023 We Reviewed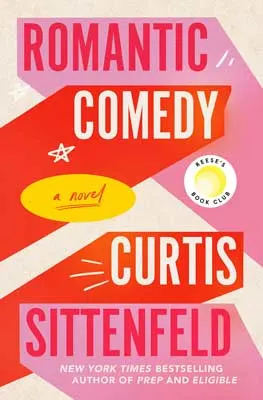 Romantic Comedy by Curtis Sittenfeld
Fictionalized SNL-like romantic comedy set in NYC
Publication Date: April 4, 2023
TUL Rating: 3.5 Stars
TWs for pandemic and C19
Travel to NYC for a late-night show that resembles Saturday Night Live (SNL).
Sally Milz is one of the show's best writers, and her skits tend to have an agenda and feminist flair.
In her latest write-up, she creates the "Danny Horst Rule" about how successful and gorgeous women go for "average" guys but the reversal is rare.
Sally believes she is just a "regular" catch so when hunky music star Noah Brewster starts flirting with her, she pushes him away.
Years later, they reconnect, but can Sally overcome her insecurities?
We enjoyed the coverage of relevant topics in an intuitive way, SNL vibes, non-swoony romance, and all of the strong character introspection.
However, we didn't necessarily care for the 100-page chapters (more a personal preference) and one chapter full of tedious back-and-forth "getting to know you" emails.
The "Danny Horst Rule" also wasn't our jam…
For overly hyped new books this 2023, Romantic Comedy just didn't hit the mark for us – but it's still worth a read if you love late-night TV.
Read Romantic Comedy: Amazon | Goodreads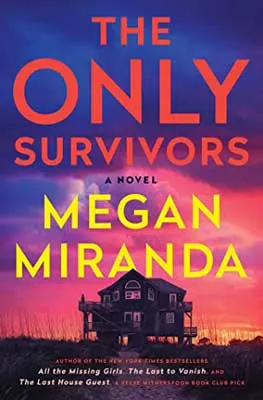 The Only Survivors by Megan Miranda
Murder mystery and suspense novel in the Outer Banks, NC
Release Date: April 11, 2023
TUL Rating: 4 Stars
TWs for suicide, teenage death, drugs, and addiction
One of our most anticipated book releases of 2023 – we love that Miranda writes books set in North Carolina – The Only Survivors is full of spooky twists and turns.
Plus, we can never resist a story set in a vacation rental and around hotels and campgrounds.
Cassidy Bent is one of the survivors of a high school van crash. Each year, she and the remaining survivors meet up to take care of each other, atone, and keep their secrets amongst themselves.
What happened that night, and why did they survive? How did the others die, and were all of the deaths from natural causes?
Are they good people?
Cassidy wants this reunion to be their last, but a mysterious text and a friend's death bring her back. This year, it feels like someone is watching the house and asking more questions.
Is someone targeting them and looking for the truth?
For April 2023 book releases, The Only Survivors starts as a slow burn but works its way up to a suspenseful and satisfying conclusion.
This is one of Miranda's most thought-provoking books with just the right edge of light horror and terrific characterization.
Read The Only Survivors: Amazon | Goodreads
May 2023 Book Releases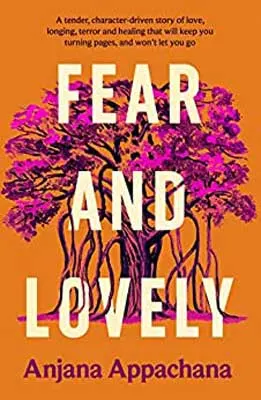 Fear and Lovely by Anjana Appachana
Contemporary lighthearted drama set in India
Publication date: May 9, 2023
Mallika lives in a close-knit community with her family in a New Delhi colony. Everyone knows everything about everyone there, so it can be difficult to keep secrets.
One secret Mallika tries to keep under wraps is the fact that she suffered a trauma when she was nineteen; a trauma that left her depressed and with three days of memory loss.
Hiding her mental illness from the community takes a lot of effort. But when people begin to voice their secret troubles, the floodgates open and the healing can begin.
Mixing humor with drama, Fear and Lovely is one of the most uplifting and cathartic new book releases of 2023 perfect if you are looking to read more dynamic books set in India.

Read Fear and Lovely: Amazon | Goodreads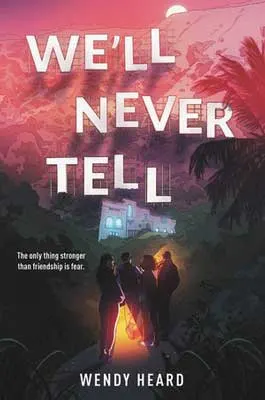 We'll Never Tell by Wendy Heard
YA mystery thriller set in L.A., USA
Publication date: May 16, 2023
Casey and her friends Zoe, Eddie, and Jacob are the anonymous brains behind the incredibly popular YouTube channel We'll Never Tell, which is known for breaking into some of L.A.'s most infamous properties.
To close out their senior year, they decide on their biggest story yet: the notorious Valentini "murder house."
While wandering around, an alarm trips, and they're forced to flee before the police arrive. But only three of them make it out – Jacob is still inside, bleeding to death.
Who attacked Jacob, and why? And can Casey and the others figure it out before it's too late?
This is one of the best upcoming book releases of 2023 for fans of YA thrillers with a spooky atmosphere and lots of secrets.

Read We'll Never Tell: Amazon | Goodreads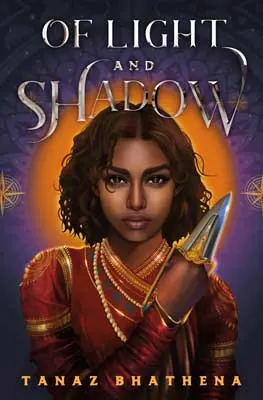 Of Light and Shadow by Tanaz Bhathena
YA fantasy romance inspired by 17th-century India
Publication date: May 23, 2023
Having been abandoned at birth and raised by the leader of a ruthless group of farmers turned bandits, Roshan Chaya is seeking revenge for the murder of her adopted father.
Now the leader of the Shadow Clan, she will stop at nothing to avenge his death and liberate her people from the poverty brought upon them by the corrupt governor.
Meanwhile, as the unimportant 2nd in line to the throne, Prince Navin is not entirely missed when he is kidnapped by the Shadow Clan.
But his plan to escape by befriending their fearless leader comes awry when they both start genuinely falling for each other.

Read Of Light and Shadow: Amazon | Goodreads
Books Coming Out In May 2023 We Reviewed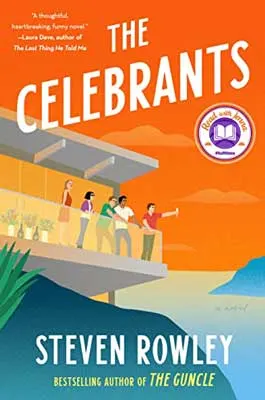 The Celebrants by Steven Rowley
*LGBT+ friendship story set in California, New York, and beyond from beloved The Guncle author
Publication Date: May 30, 2023
TUL Rating: 5 Stars
TWs for suicide, drug addiction, and more
If you are looking for middle-aged protagonist books for 2023 Uncorked Reading, Rowley's newest is a must.
We cried. We laughed. We really f'ing cried. The Celebrants is officially one of our top books of 2023.
There's a Ouija board, skydiving, mushrooms, sharks, and more.
Reminiscent of the movie Big Chill – a classic friendship film – five friends form a lifetime pact with the potential suicide and death of a friend in college. They reunite across the decades for each other's living funerals.
Anyone may call on the pact, usually during a life crisis – divorce, parent death, jail, and illness – and especially when they need their friends to show them how much they mean to the world.
For 2023 book releases, The Celebrants will most appeal to you if you fall right into slow-burn friendship novels that tackle seriously heavy topics in a still humorous way.
Rowley is a must-read author for us, and while The Celebrants is quite different from The Guncle, it exceeded our very high expectations; we never wanted the story to end.
Thank you to the publisher, G.P. Putnam's Sons, for a free advanced copy in exchange for a fair and honest review.
Read The Celebrants: Amazon | Goodreads
Join The Uncorked Reading Challenge Today
---
Travel around the world with the Uncorked Reading Challenge. Get the best book and movie recs straight to your inbox. Sign Up Now.
June 2023 Book Releases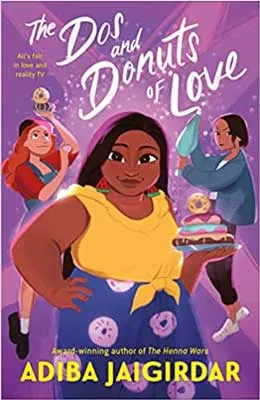 The Dos and Donuts of Love by Abida Jaigirdar
Contemporary YA romance set in an Irish baking competition
Publication date: June 6, 2023
It's a dream come true when young Shireen Malik is selected to compete in a brand new televised baking show.
If she wins, she'll get prize money and be able to generate some buzz for her parents' donut shop, You Drive Me Glazy.
She's going to have to keep her head in the game, but it's not going to be easy as pie.
One of the other contestants is Shireen's very recent ex-girlfriend Chris. And, outgoing competitor Niamh is fast becoming more than a new friend.
Will Shireen's cookie crumble? Or will everyone get their just desserts? The Dos and Donuts of Love is perfect for those looking for foodie books coming out in 2023.
Enjoy more books about, set in, and from Ireland.

Read The Dos and Donuts of Love: Amazon | Goodreads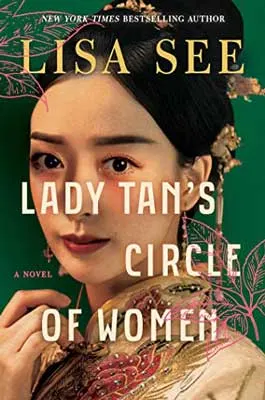 Lady Tan's Circle of Women by Lisa See
Historical fiction set in 15th Century China
Publication date: June 6, 2023
Born into an elite family, Tan Yunxian is nonetheless marginalized due to her gender and sent to be raised by her grandparents so she can be "of use" in later life.
However, her grandmother is one of the few female doctors in China, and she teaches Yunxian about medicine.
When Yunxian is separated from her best friend Meiling and sent into an arranged marriage, she is forced to act like a proper wife and forbidden to leave the grounds.
But she will not stay stifled forever.
Based on a true story, this is one of the most compelling feminist tales among the new book releases of 2023.

Read Lady Tan's Circle of Women: Amazon | Goodreads
June Books Coming Out In 2023 We Reviewed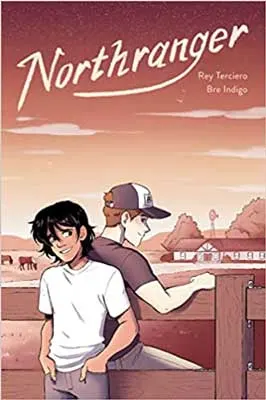 Northranger by Rey Terciero & Bre Indigo
*LGBT YA gothic horror graphic novel set in Texas
Expected publication: June 6, 2023
TUL Rating: 5 Stars
TWs for misogyny, homophobia, racism, and domestic violence
For YA 2023 book releases and queer graphic novels, you cannot go wrong with Northranger, which is inspired by Austen's Northanger Abbey.
Cade is horror movie-obsessed, using films as a way to escape and relate to the horrors he faces daily as a gay and Latino teen growing up in rural Texas.
When his family sends him off to a farm with his stepdad to make some extra cash, he knows his summer is ruined. Until he meets Henry…
Although leading very different lives, Cade and Henry start falling for each other in the sweetest way imaginable.
Both are cautious and still growing as individuals with parents who don't quite say or do the right things.
Not to mention that something mysterious and spooky is going on within Henry's family, especially since generations of women have died in their home, including Henry's mother and grandmother.
Henry's sister thinks she is next. What is Henry hiding from Cade?
From heart-shaped eyes to reddish, maroon, and brown coloring, fall in love with the detailing and atmosphere of everyday farm life and rural summers.
Yet – and true to gothic romance – misogyny, sexism, racism, and homophobia exist throughout, reminding us that behind all of this love and beauty, hate still simmers. We've come a long way but the work is not over.
Both suspenseful and tender, see what happens when we open our hearts and minds. If you enjoy Heartstopper, Northranger is a perfect read alike. We just loved it.
Discover even more great graphic novels for teens.
Thank you to the publisher, HarperCollins, for a free advanced copy in exchange for a fair and honest review.
Read Northranger: Amazon | Goodreads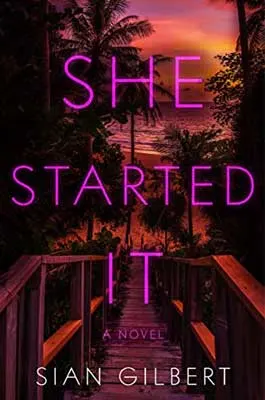 She Started It by Sian Gilbert
A thriller set in the Bahamas
Published: June 13, 2023
TUL Rating: 5 Stars
TWs: self-harm, suicide, bullying
Set in the Bahamas, She Started It is the perfect island book thriller and one of our favorite new books of the summer (2023).
Poppy "Greedy" is getting married and has invited her four high school bullies to be her bridesmaids.
Although Chloe, Tanya, Annabel, and Esther cannot imagine why, they also cannot resist a completely paid-for luxury vacation.
Refusing to acknowledge the past, Poppy realizes that these women are just as selfish and terrible as ever.
She drops subtle hints to make them re-live her worst nightmares, but soon, the party takes a darn turn, and one by one, people start dying.
If you enjoy pre-wedding books, revenge stories, and high school bullies getting theirs, She Started It is filled with twists and turns. You won't want to put it down.
Our team members loved this one as a good audiobook for a road trip too.
Read She Started It: Amazon | Goodreads
July 2023 Book Releases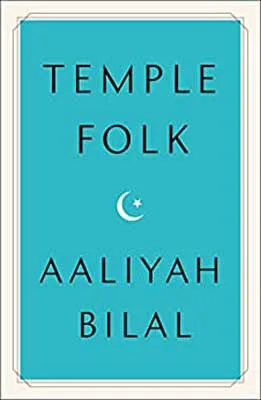 Temple Folk by Aaliyah Bilal
Contemporary short story collection set amongst the Black Muslim community of America
Publication date: July 4, 2023
With this collection of ten stories, author Aaliyah Bilal covers a broad range of topics that form the building blocks of a community.
From politics and religion to sexuality, gender, race, and economics, the experiences of contemporary Black American Muslims are explored in nuanced and unflinching detail.
The situations range from the everyday to the specific; from a former vegetarian father attempting to obtain a cheeseburger to an FBI spy trying to reconcile his responsibilities.
Temple Folk is one of the most poignant and human of the July 2023 book releases.

Read Temple Folk: Amazon | Goodreads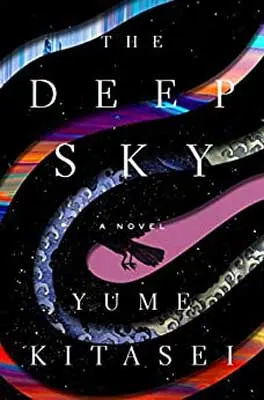 The Deep Sky by Yume Kitasei
Sci-Fi thriller set on a ship in deep space
Publication date: July 18, 2023
Having left Earth in order to reach a new livable planet, a crew of 80 elite graduates is thrown into turmoil when a bomb knocks them off course and kills three people.
The only surviving witness to the explosion is Asuka, and unfortunately, she's also the main suspect.
While the suspicious crew members begin to turn on each other, Asuka battles her own demons; as the last picked for the mission, she never felt like she truly belonged on the ship.
But with the Earth's environment on its last legs, the mission must succeed, and Asuka must rise to the occasion with everything she's got.
Because who knows when the bomber will strike again?
If you love heading to space via a good book, try these alien books.

Read The Deep Sky: Amazon | Goodreads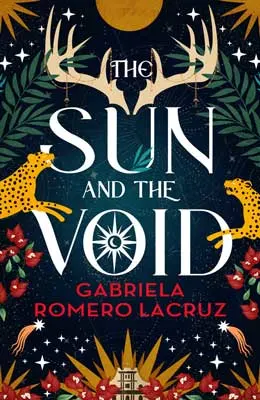 The Sun and the Void by Gabriela Romero-Lacruz
LGBT fantasy set in a world inspired by South American folklore
Publication date: July 25, 2023
On the verge of death, Reina stumbles into Aguila Manor and is saved by the dark magic of her estranged grandmother.
The old sorceress has been working for the wealthy Don Enrique – the master of the house – and a man Reina is now desperate to win (and keep) the favor of.
But that means undertaking some questionable tasks, and when tragedy strikes the family, those tasks become more and more dangerous.
To complicate matters, Reina has become smitten with Don Enrique's daughter, the beautiful and otherworldly Celeste.
Before long, she'll have to decide where her loyalties truly lie.
Check out more LGBT fantasy books!

Read The Sun and the Void: Amazon | Goodreads
Books Coming Out In July 2023 We Reviewed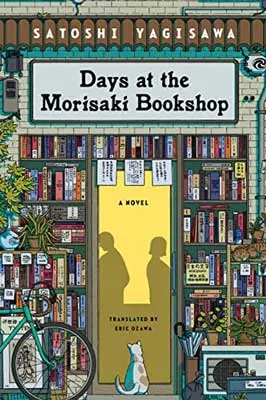 Days at the Morisaki Bookshop by Satoshi Yagisawa
Translated by Eric Ozawa
*A book about books set in Japan
English Translation Publication Date: July 4, 2023
Originally published in Japanese 2010
TUL Review: 4 stars
If you love books about books and bookstores, you won't want to miss newly translated into English, Days at the Morisaki Bookshop.
This is also one of the many books coming out in 2023 that is perfect for fall Uncorked Bingo's "books" theme – and it's short and fast.
When Takako's boyfriend informs her that he is getting married – to someone else – she is hurt and confused.
Quitting her job and utterly lost, she heads to her uncle's bookshop in Jinbocho in Tokyo, Japan – the land of the bookstores.
Although she has foggy memories of her uncle – who she doesn't quite know and has previously misunderstood – she begins to develop a love for reading.
Finding herself in a vibrant new community of friends and family, Takako changes and grows, surprising even herself.
Don't let the simplicity of the sentences deter you; there is so much meaning packed into this brief novel – and it will make your heart smile.
Thought-provoking, sincere, and honest, this is one of our favorite 2023 book releases so far. Travel across Asia with even more of the best books set in Japan.
Thank you to the publisher, HarperCollins, for a free advanced copy in exchange for a fair and honest review.
Read Days at the Morisaki Bookshop: Amazon | Goodreads
August 2023 Book Releases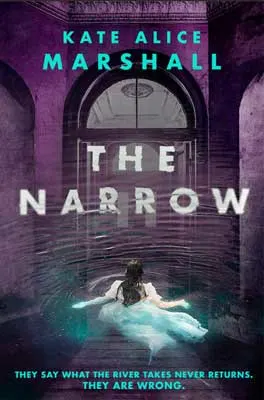 The Narrow by Kate Alice Marshall
Supernatural YA horror set in the United States
Publication date: August 1, 2023
Anticipation is high for many YA books coming out in 2023, and author Kate Alice Marshall's paranormal mystery thriller dangles the hook marvelously.
A river – the Narrow – runs behind the Atwood School, which is only a few feet across; however, it is widely known that if you fall in, you won't survive.
Yet, Eden White knows someone who did survive, and that someone lives in isolation as her companion.
Now, something appears to be after the mysterious girl… and Eden too.
Discover even more thrilling and chilling ghost books.
Read The Narrow: Amazon | Goodreads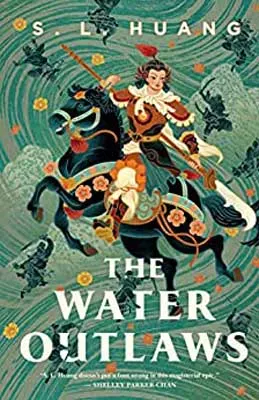 The Water Outlaws by S.L. Huang
Fantasy historical fiction inspired by classic martial arts literature
Publication date: August 22, 2023
Having lived a structured and comfortable life as one of the Emperor's best arms instructors, Lin Chong's world is shattered by the arrival of a man with a vendetta.
With her reputation in tatters, she is almost literally branded as a criminal and must now go on the lam from the Imperial Marshalls.
But this is when she falls in with the Bandits of Liangshan. These mountain outlaws are killers, thieves, and reprobates, and they might just be the ones to reshape the Empire.
The Water Outlaws is one of the best upcoming books of 2023 for anyone interested in LGBT fantasy historical fiction.
Read The Water Outlaws: Amazon | Goodreads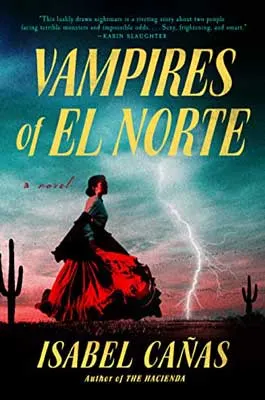 Vampires of El Norte by Isabel Cañas
Supernatural Western set in 1800s Mexico
Publication date: August 29, 2023
It doesn't have to be Halloween for you to enjoy this vampire story – one of our most anticipated 2023 book releases.
August sees the release of Vampires of El Norte, a period drama/Western in which the young daughter of a rancher and her childhood sweetheart are reunited under strained circumstances during wartime.
He left her some years ago, believing she was dead.
However, she managed to survive, despite being attacked by some kind of nightmarish creature that drains its victim's blood…
Now she's a medic and he's part of the auxiliary cavalry. Can they both live through the night?
Discover more great books set in, about, and from Mexico.
Read Vampires of El Norte: Amazon | Goodreads
September 2023 Book Releases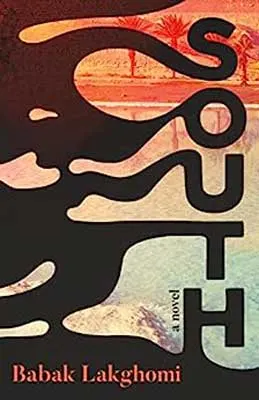 South by Babak Lakghomi
Dystopian science fiction set in an unnamed desert country
Publication date: September 12, 2023
In a world overshadowed by totalitarianism and alienation, strikes are occurring on an oil rig off the South Coast.
Sent to write a report on the strikes is journalist B, and he's about to have his entire reality brought into question.
Facing corruption, superstition, manipulation, and cruelty right from the get-go, we gradually learn more about B and his past as he makes his way deeper and deeper into the South.
South is definitely one of the more Kafka-esque new book releases of 2023.
Read South: Amazon | Goodreads
One of Us Knows by Alyssa Cole
Isolated thriller set on an island in the Hudson River
Publication date: September 15, 2023
What would you do if you were trapped on an island with a murderer? What if the recently deceased was the man responsible for your strongest pain and suffering?
And, what if everyone else thought you were the one who killed him?
Following a breakdown and a diagnosis of dissociative identity disorder, Kenetria Nash thought she'd been given a second chance.
But now she and her "alters" must work out who the real murderer is before they kill again.
One of Us Knows is one of the most gripping 2023 book releases that will have you on the edge of your seat!

Read One of Us Knows: Amazon | Goodreads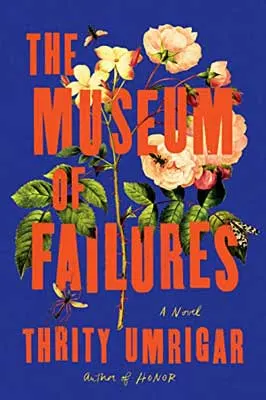 The Museum of Failures by Thrity Umrigar
Family drama set in the US and India
Publication date: September 26, 2023
Remy Wadia is about to become a father. All he has to do is leave the U.S. and return to his native India to adopt the baby.
But his homecoming brings a shock when he finds that his mother, whom he parted with on bad terms, is in hospital, unable to talk, and has been for some time.
Soon, old memories reveal long-hidden secrets as Remy's return helps his mother start speaking again. As his new family starts, can he reconnect the pieces of his old one?
The Museum of Failures is one of our most anticipated upcoming book releases of 2023.
Travel to India with even more books.
Read The Museum of Failures: Amazon | Goodreads
Books Coming Out In September 2023 We Reviewed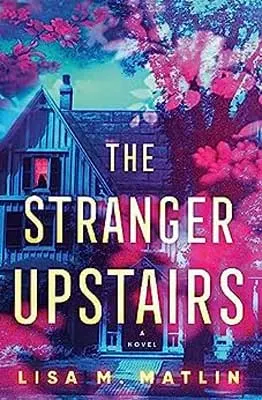 The Stranger Upstairs by Lisa M. Matlin
*Haunted house thriller in Australia
Publication date: September 12, 2023
TUL Rating: 4 stars
TWs: sick/hurt animals, suicide, alcoholism, and more
If you love haunted house stories with despicable, untrustworthy characters, Matlin's September 2023 book release, The Stranger Upstairs, is for you.
Bestselling self-help author and therapist Sarah Slade and her husband have just bought a murder house, Black Wood House. It has a grim past filled with killings and suicide.
But, Sarah doesn't care because she needs to flip it for money and desperately wants those social media sponsorships. However, is Sarah strong enough to fight the dark forces within the home?
And, is someone poisoning her cat (he will be fine, I promise)? Is someone trying to kill her – like her husband? Why is the entire neighborhood set against her?
Riveting and creepy AF, The Stranger Upstairs will have you questioning your own sanity.
This is the perfect fast-paced Halloween read, and you'll find yourself wondering if you are rooting for or against Mrs. Slade – if that's even her real name.
Discover even more Australian books to read.
Thank you to NetGalley and the publisher, Bantam, for a free advanced copy in exchange for a fair and honest review.
Read The Stranger Upstairs: Amazon | Goodreads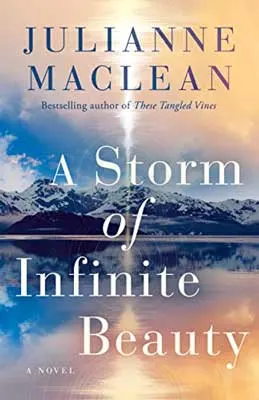 A Storm of Infinite Beauty by Julianne MacLean
*Historical fiction set in Alaska and Nova Scotia
Publication date: September 12, 2023
TUL Rating: 4 stars
TWs: miscarriage and more
For a previous year of Uncorked Reading, we loved Julianne MacLean's vineyard set These Tangled Vines.
So, when we were offered a review copy of her 2023 book release, A Storm of Infinite Beauty, we had to jump right into the novel. How beautiful is that cover?
Gwen Hollingsworth is recovering from a devastating miscarriage and the potential dissolution of her marriage.
She is also the curator of the Scarlett Fontaine Museum – her distant relative and a famous Hollywood actress.
When a former paparazzi comes looking for details about Scarlett for his new book, he sends them both on a journey into the past to discover the real Scarlett, also known as Valerie McCarthy.
Learn more about the real-life, deadly earthquake in Alaska in 1964 while enjoying the beauty of the Alaskan scenery. There's a bit of romance too.
Thank you to the publisher and its representatives, Lake Union Publishing, for a free advanced copy in exchange for a fair and honest review.
Read A Storm of Infinite Beauty: Amazon | Goodreads
October 2023 Book Releases
The North Light by Hideo Yokoyama
Translated by Louise Heal Kawai
Contemporary fiction set in Japan
English translation publication date: October 12, 2023
First publication in Japanese: February 2019
In one of the most perplexing and elusive new book releases of 2023, we follow architect, Minoru Aose, legendary designer of the prizewinning private residence Yoshino House.
This magnificent complex is considered to be Aose's best work and his crowning achievement.
It sits in the shadow of Mount Asama and is one of the most widely discussed buildings in Japan.
So why has the owner decided to place one single chair inside and nothing else? It's an outrage; it's an insult! And Aose must know why.
Uncover even more Japanese books.
Read The North Light: Goodreads
The Reformatory by Tananarive Due
Historical fiction set in 1950s Florida
Publication date: October 31, 2023
Gracetown, Florida: It's June 1950, and 12-year-old Robbie has been sent to Gracetown School for Boys as punishment for defending his sister against the son of the largest landowner around.
If the reformatory was only as awful as it appeared on the surface, it would be bad enough, but Robbie can see haints – ghosts that wander the land of the living; ghosts with stories to tell.
Before, Robbie found the haints comforting, knowing that his mother has gone to a better place. But the haints at the reformatory hint at secrets too terrible to contemplate.
The Reformatory is one of the most unsettling Halloween books coming out in 2023.
Discover more books set in and about Florida.
Read The Reformatory: Amazon | Goodreads
November 2023 Book Releases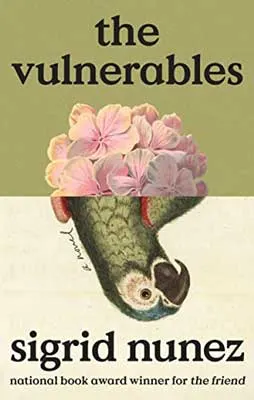 The Vulnerables by Sigrid Nunez
Contemporary literary fiction set in the United States
Publication date: November 7, 2023
This is one of the most meta and postmodern 2023 book releases on this list.
With wit, intelligence, and a lot of dry humor, The Vulnerables is a love letter to modern living and an examination of how the way we occupy ourselves today shapes our understanding of the past.
Have you ever wondered just what it means to be alive in this frenetic and complicated age we live in? Have you found yourself staring off into the middle distance in a philosophical daze?
If so, this could be your new favorite novel.
Read The Vulnerables: Amazon | Goodreads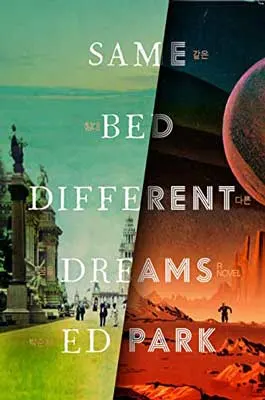 Same Bed Different Dreams by Ed Park
Speculative fiction set in a reimagined Korea
Publication date: November 7, 2023
One event, which began in March 1919, could have gone one of two ways, leading to a very different outcome for the Korean people.
A new government-in-exile was established to oppose the Japanese occupation of Korea, which was eventually dissolved after World War II. But what if it wasn't?
What if – with help from tech-based alliances – Korea became an entirely different and unified nation?
Author Ed Park's what-if sci-fi exploration of alternative history is one of the most exciting new books of 2023.
Discover more books about Korea.
Read Same Bed Different Dreams: Amazon | Goodreads
Books Coming Out In November 2023 We Reviewed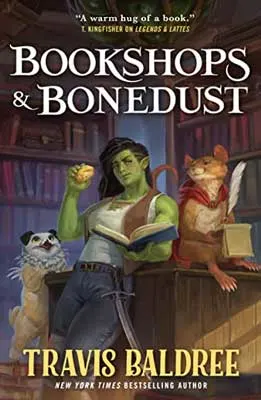 Bookshops & Bonedust by Travis Baldree
*LGBT+ fantasy set in a bookshop; prequel/series
Publication date: November 7, 2023
TUL Rating: 5 Stars
We just loved the social media sensation and queer fantasy book, Legends & Lattes, which 100% lived up to the hype.
Baldree's newest, Bookshops & Bonedust, is its prequel, which might have you wondering if Baldree can pull it off. Expectations are quite high.
Spoiler: he can!
We meet Orc Viv earlier in her rambunctious youth before she settles down to build a coffee shop. This time, though, she is injured from a hunt and helping restore a dilapidated bookshop.
Similar to Legends & Lattes, Viv adjusts to small-town life, building relationships with a beautiful little seaside community.
There are sentient bones, a bird-dog, and an evil necromancer. For November 2023 book releases, you can't go wrong if you love books about books and reading and sweet, sapphic romances.
Plus, the ending gives way to a hint at a third novel, following up with Viv and Tandry's latest adventures. We cannot wait.
Thank you to NetGalley and the publisher, Tor Publishing Group, for a free advanced copy in exchange for a fair and honest review.
Read Bookshops & Bonedust: Amazon | Goodreads
December 2023 Book Releases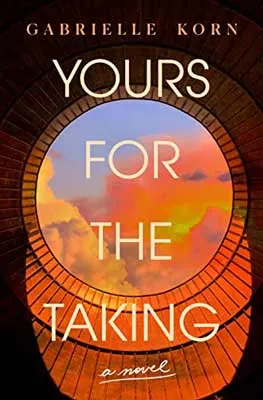 Yours for the Taking by Gabrielle Korn
Dystopian science fiction set in a future United State
Publication date: December 5, 2023
In one of the more poignant dystopian 2023 book releases, author Gabrielle Korn shows us a version of the world in 2050.
Climate change is making living outside impossible, and the fortunate few (read: wealthy) have retreated to The Inside Project – a series of safe, enormous city-sized habitations.
But when three different people involved in various ways with the project start to notice problems, the reclusive billionaire director of the Inside – being built on former Manhattan – starts to make trouble.
Read Yours for the Taking: Amazon | Goodreads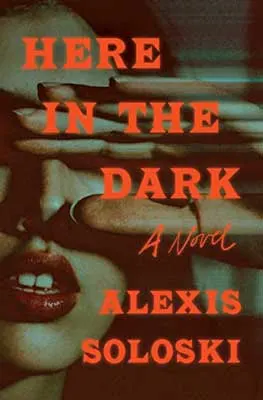 Here in the Dark by Alexis Soloski
Noir detective fiction set in Manhattan
Publication date: December 5, 2023
When she's not eviscerating the theater performances she reviews in her Manhattan magazine column, Vivian Parry actually quite enjoys sitting in the dark in her reserved seat watching the shows.
But after agreeing to a rare interview, she finds that old secrets come to the surface.
Worse still, she finds out later that the interviewer has turned up dead, and that she was the last person to see them alive. And why aren't the police investigating?
Vivian is going to have to turn detective and solve this mystery herself.
This is one of the new book releases of 2023 meant for anyone interested in detective crime fiction.
Read Here in the Dark: Amazon | Goodreads
Save The Most Anticipated Upcoming Book Releases Of 2023 For Later: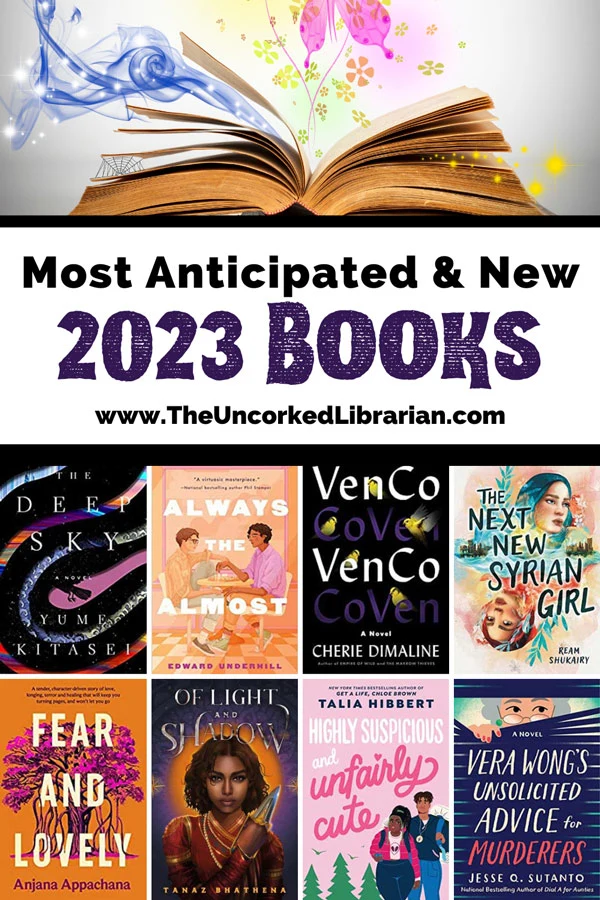 Grab these books coming out in 2023 here:
What 2023 book releases are you most excited about?
Are there certain authors you look for every year? What books coming out in 2023 are you anxiously awaiting?
Lastly, what was your favorite book published in 2022? Let us know in the comments.
Previous Years:
2021 Book Releases
2020 Book Releases