What are the best new book releases of 2023 you don't want to miss? Uncover our most anticipated books by month to take you across the world.
We don't love being late to the party, especially the book party – which leads to long wait times at the library, especially for hot 2023 book releases.
And, with the plethora of books coming out in 2023, how do you choose correctly, especially if you have limited reading time?
What if you are looking to read something not mentioned on a celebrity book club list?
While we devour bookish hype, we also want to be the ones creating the excitement, especially when lists showcasing 2023 book releases tend to share the same titles.
Below, find new books that are lesser-known along with a few favorite and bestselling authors too, big and small. See repeat authors we've reviewed, and meet debut writers.
The upcoming book releases of 2023 promise to teach you more, make you cry, take you around the world, and help you read outside of your norm.
Find books by month – in all genres – which are perfect for our magnificent Uncorked Readers and work well with our 2023 Uncorked Reading Challenge themes.
We'll frequently update this list, especially as we start reviewing advanced copies.
Be sure to check back, and let us know your most anticipated upcoming books of 2023 in the comments. Let's get started!
See what top books you might have missed in 2022.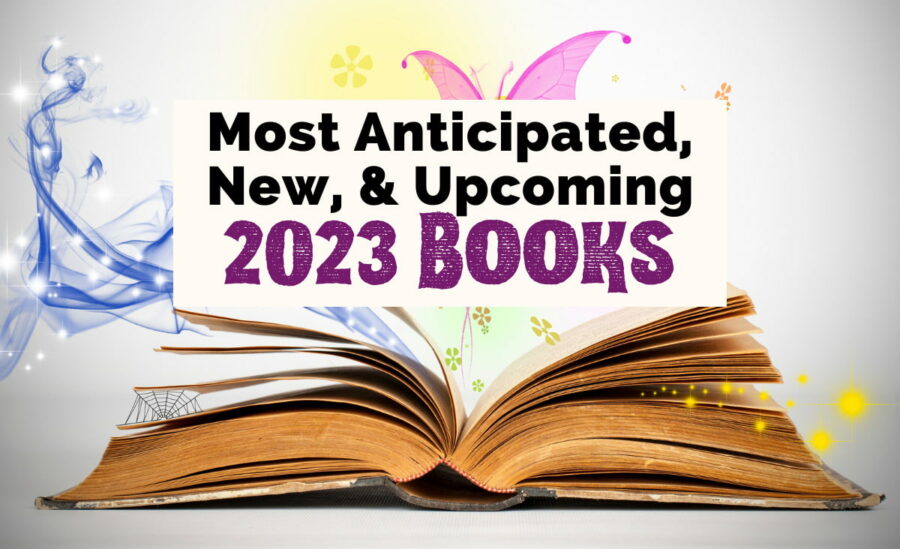 Grab your favorite upcoming books of 2023 here:
1. Book of the Month: Get the month's hottest new and upcoming titles from Book of the Month. You might snag an early release or debut author. Along with selecting a book a month, find terrific add-ons, both trendy and lesser-known titles.
2. Audible Plus: From Amazon, listen to Amazon Originals, podcasts, and audiobooks. They add new titles every week.
3. Amazon Prime: Don't miss Amazon First Reads – early access to Kindle books. Get fast delivery as well as movies, music, Originals, shows, and more.
4. Or, start your trial of Amazon Video for movies and tv series on demand.

Upcoming & New Book Releases of 2023
By Dagney McKinney
with book reviews from Christine
Please remember that for all 2023 book releases, publishing dates are subject to change and these are estimated release dates.
*Books marked with an asterisk are the upcoming book releases of 2023 and ARCs that we requested in exchange for a fair and honest review or were freely gifted/offered by the author or publisher.
If you are a bit behind in what's new, you might also like these 2022 book releases.
January 2023 Book Releases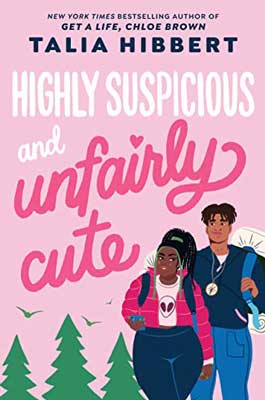 Highly Suspicious and Unfairly Cute by Talia Hibbert
YA contemporary romance set in the Great Outdoors
Publication date: January 3, 2023
Start your reading this year with one of our most anticipated winter 2023 book releases from a romance author we love!
She's a conspiracy-theory-obsessed outsider with a strong social media following. He's a star football player with OCD who's at the top of (almost) all of his classes.
Together, they are ex-best friends, ever since he – Bradley Graeme – ditched her – Celine Bangura – to hang out with the in-crowd. According to Celine, anyway.
These days, they just trade insults and test scores until fate seemingly brings them back together as co-competitors in an outdoor survival competition.
Will they be able to work together to win?
This frenemies-to-lovers tale is among the most fun and entertaining new book releases of 2023.

Read Highly Suspicious and Unfairly Cute: Amazon | Goodreads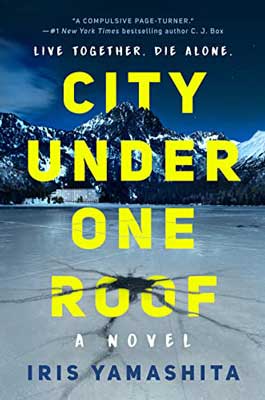 City Under One Roof by Iris Yamashita
Isolated mystery thriller set in Alaska
Publication date: January 10, 2023
Point Mettier, AK is small. It has a population of 205 people, and the only access route is through one particular tunnel.
And it's on the shores of this town where body parts start washing up.
Sent over from Anchorage, Detective Cara Kennedy is dispatched to solve the case of the mysterious severed hand and foot.
Working with local police officer Joe Barkowski, she encounters nothing but cold shoulders from the residents, all of whom seem to live in the same high-rise building.
When a blizzard forces the tunnel to the rest of the world closed, Cara knows she's not getting any backup any time soon.
City Under One Roof is definitely one of the tensest new book releases of 2023.

Read City Under One Roof: Amazon | Goodreads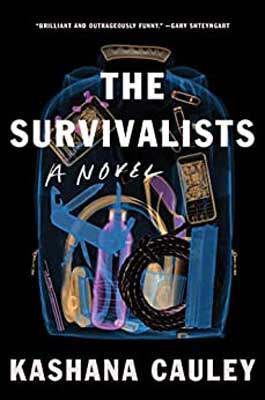 The Survivalists by Kashana Cauley
Dark comedy set in Brooklyn, USA
Publication date: January 10, 2023
Aretha is a Black lawyer who has always been driven to succeed, happy to remain single for the chance to make partner.
All that changes, though, when she meets coffee entrepreneur, Aaron, and moves in with him and his roommates.
What she didn't count on is that his roommates are doomsday-preppers, convinced there is a doomsday just around the corner.
But the more time Aretha spends with them, the more she gets sucked into their surreal underground world of end times and gun stockpiles… and the more it might be making a kind of sense.
The Survivalists is one of the most intriguing upcoming books of 2023 and a great way to kick off the reading year, especially if you enjoy books set in New York.

Read The Survivalists: Amazon | Goodreads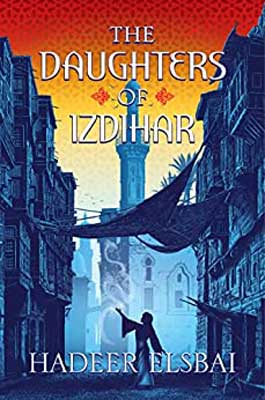 The Daughters of Izdihar by Hadeer Elsbai
LGBT fantasy inspired by Egyptian history
Publication date: January 10, 2023
In a world where people can use magic to weave the very elements to their will, we are introduced to two very different – yet also very similar – young women: Nehal and Giorgina.
Nehal is a waterweaver who dreams of attending the new Weaving Academy but is instead forced into marriage with a wealthy family, to a husband who desires another woman.
Giorgina is a powerful earthweaver, but her lack of control makes her dangerous. Her only joy comes from aiding the Daughters of Izdihar, a radical group of women fighting for equal rights.
Brought together by a common cause, soon they must face the prospect of war.
Fans of Middle Eastern fantasy will enjoy January 2023 book releases such as this.

Read The Daughters of Izdihar: Amazon | Goodreads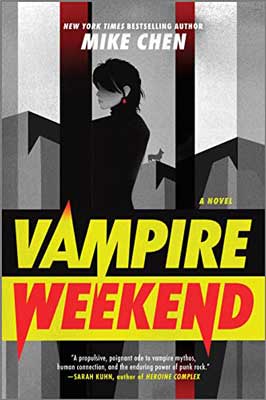 Vampire Weekend by Mike Chen
Fantasy horror set in Oakland, California
Publication date: January 31, 2023
Did you know that almost everything you've heard about vampires is wrong? They can't fly, they don't like to murder people, and they definitely don't turn into bats.
In fact, they like to keep a low profile at all times. Which makes things very difficult for Louise Chao because she just wants to join a band – and not be discovered.
She can play guitar and has way more underground punk rock knowledge than you'd think from looking at her. She just needs to find the right group so she can feel some connection again.
When her surly teenage grand-nephew shows up, she finally finds a kindred spirit. But not for long.
Vampire Weekend is one of the most exciting upcoming book releases of 2023 for fantasy readers and lovers of both vampire books and stories with musicians.
Find even more books set around California.

Read Vampire Weekend: Amazon | Goodreads
February 2023 Book Releases
Someone Else's Life by Lyn Liao Butler
Psychological thriller set in Kauai, Hawai
Publication date: February 1, 2023
It's just one thing after another for Annie Lin.
First, her dance studio goes bankrupt. Then, she loses her mother and her precious pet dog in the same year, and her son has a debilitating accident.
Seizing the opportunity for a fresh start, she relocates with her husband and her son to Kauai for fresh sea air and lazy days on the beach.
But then strange things start happening; objects thought lost begin to show up at her house, and the arrival of a strange woman one stormy night will set Annie on a path she may not return from.
If you like a suspenseful and unnerving atmosphere – set in Hawaii – this is one of the February 2023 book releases that might be for you.
For Christine, though, it was a DNF about 15% of the way in with the unpolished and unskilled writing.

Read Someone Else's Life: Amazon | Goodreads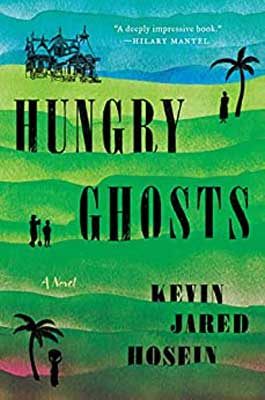 Hungry Ghosts by Kevin Jared Hosein
Historical fiction set in 1940s Trinidad
Publication date: February 7, 2023
While Dalton and Marlee Changoor live a life of luxury on the farm at the top of the hill, those who live in the Barrack below are struggling to survive.
The ramshackle Barrack is divided into rooms that each house an entire family, one of which consists of Hans, Shweta, and their son Krishna Saroop.
When Dalton goes missing, Hans takes the opportunity to move up to the Changoor farm as a watchman.
As the mystery of Dalton's disappearance deepens, the lives of the rich and poor begin to become intermingled, bringing the community into crisis.

Read Hungry Ghosts: Amazon | Goodreads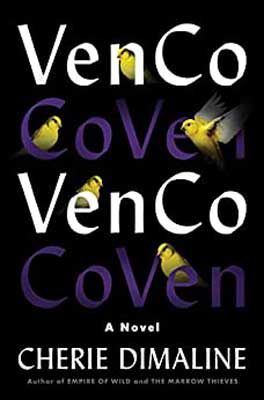 VenCo by Cherie Dimaline
Fantasy road trip set across North America
Publication date: February 7, 2023
One evening, while still reeling from the news of her upcoming eviction from her Toronto apartment, Métis millennial Lucky St. James feels something calling to her from the kitchen wall.
She manages to dig out an old spoon, marked with a crooked-nosed witch and the word SALEM.
Little does she know, she has just discovered one of the lost 7 spoons that will help return the witches of North America to their rightful place of power.
Embarking on a road trip with her cantankerous grandmother Stella, Lucky must head to the darkly magical city of New Orleans for a showdown that will decide the fate of the world.
VenCo is one of the most inventive upcoming book releases of 2023 in the fantasy genre and a must for anyone interested in Indigenous literature.

Read VenCo: Amazon | Goodreads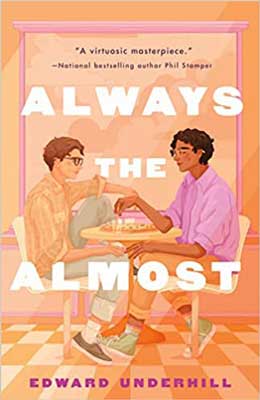 Always the Almost by Edward Underhill
Queer romance set in the American Midwest
Publication date: February 14, 2023
Sixteen-year-old Miles Jacobson wants two things: to win back his ex-boyfriend Shane and to beat his awful rival at the Midwest's biggest classical piano competition.
Unfortunately, things aren't going so well. For one thing, Shane dumped him two weeks after Miles came out as trans, and now, he won't even look him in the eye.
The last thing Miles needs when he should be practicing piano is a distraction; but that's precisely what strolls into town.
Eric Mendez is queer, proud, outgoing, asks for pronouns, and gives Miles butterflies in his stomach. Will he think Miles is more than "almost enough?"
For YA LGBT book lovers, Always the Almost might be one of the most appealing new book releases of 2023 for you.

Read Always the Almost: Amazon | Goodreads
February 2023 book releases read and reviewed by Christine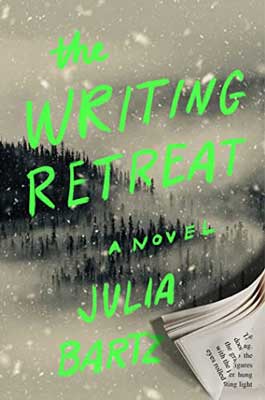 The Writing Retreat by Julia Bartz
LGBT+ dark thriller set in a remote mansion around New York
Publication: February 21, 2023
TUL Rating: 4 stars
TWs for violence, sex, and drink spiking
If you looking for thrilling and spooky books coming out in 2023, Bartz's The Writing Retreat might just give you nightmares – it did for us!
Acclaimed author Roza Vallo invites five women to her secluded mansion for a high-stakes writing retreat. The writer with the best story will get their book published.
Sounds pretty intense but cool, right?
However, Roza is just as dark, f'ed, and fake as her stories.
Plus, add in a haunted mansion, two best friends fighting, romances, a blizzard cutting them off from the world, and a mysterious disappearance.
These writers might not survive the month.
From creepy charm necklaces to manipulation and desperation, The Writing Retreat is a book about books and the struggles of being a creative.
How far would you go to succeed?
Discover even more ghost story books and haunted houses.

Read The Writing Retreat: Amazon | Goodreads
March 2023 Book Releases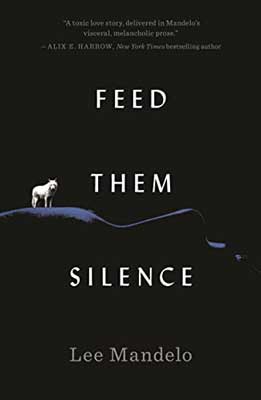 Feed Them Silence by Lee Mandelo
LGBT Sci-Fi Horror set in Minnesota
Publication date: March 14, 2023
For her long life, Dr. Sean Kell-Luddon has had one burning desire: to feel what it's like to see and feel the world through a wolf's eyes.
Through her tireless research, she has been working towards creating a neural interface to transmit a wolf's experiences into her own mind.
When she finally gets positive results, it is both glorious and catastrophic, as the lines between scientist and animal subject begin to blur.
Sean's wife becomes more and more shut out as she slips further into her obsession. Will she lose her mind to the pull of the wolf pack?
Having read and loved Mandelo's southern gothic LGBT horror book, this is one of our most anticipated 2023 book releases.
At 112 pages, Feed Them Silence will also appeal to readers of horror novellas.

Read Feed Them Silence: Amazon | Goodreads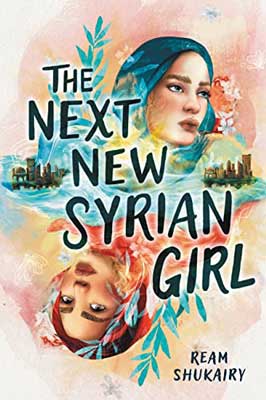 The Next New Syrian Girl by Ream Shukairy
YA contemporary Halal romance set in the Syrian community of Detroit, US
Publication date: March 14, 2023
Khadija Shaami is a spirited Syrian American boxer who is tired of the overwhelming expectations placed on her. She longs to get out of Detroit and see the world.
Leene Taher is a Syrian refugee haunted by her past and looking to make her new home in Detroit amongst the local Syrian community.
When the two girls meet, it will challenge everything they know about the world and their place within it.
One of the most unique books coming out in 2023, The Next New Syrian Girl is about the far-reaching effects of the Syrian war and what it means to be Syrian abroad.

Read The Next New Syrian Girl: Amazon | Goodreads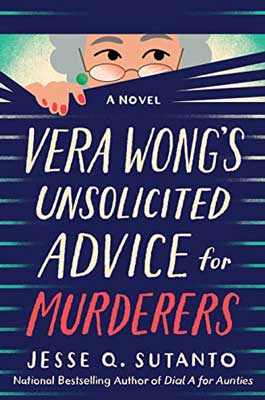 Vera Wong's Unsolicited Advice for Murderers by Jesse Q. Sutanto
Cozy mystery set in San Francisco's Chinatown
Publication date: March 14, 2023
Vera Wong is not an old lady; she's just probably older than you.
And she's perfectly happy leading a quiet life living above her tea shop and spying on her Gen-Z son through the internet.
She's a little surprised one morning to find the body of a man in her tea shop, with a flash drive in his cold dead fingers.
Of course, she called the cops, but rather than let them try and deal with the flash drive, she keeps it. Surely she can solve this case faster than them?
But which of her lovely customers is the murderer?
The trend of cozy mysteries solved by older people is fortunately still strong in the upcoming books of 2023.
And just in time for the July through September 2023 Reading Challenge prompt of middle-aged protagonists!
Plus, we loved Sutanto's Dial A For Aunties, which you can find on our Indonesia and hotel-set novels reading lists.

Read Vera Wong's Unsolicited Advice for Murderers: Amazon | Goodreads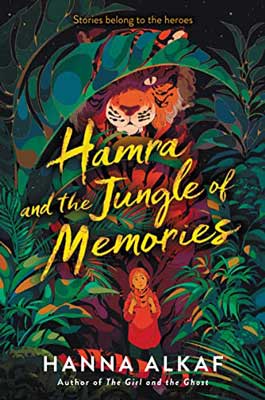 Hamra and the Jungle of Memories by Hanna Alkaf
Middle-grade fantasy set in the jungles of Malaysia
Publication date: March 28, 2023
Young Hamra is excited for her thirteenth birthday but is disappointed to discover that no one else has remembered it.
True to her fiery temper, she reacts by doing what she has been taught never to do: she ignores the rules of the jungle by entering without permission and taking something that doesn't belong to her.
To make amends for these transgressions, Hamra must embark on a quest fraught with danger, with only her best friend Ilyas and a were-tiger named Pac Belang to aid her.
As fans of Hanna Alkaf's previous works, this is definitely one of our most anticipated books coming out in 2023 for younger readers.
Plus, who can resist a book featuring a large cat…

Read Hamra and the Jungle of Memories: Amazon | Goodreads
April 2023 Book Releases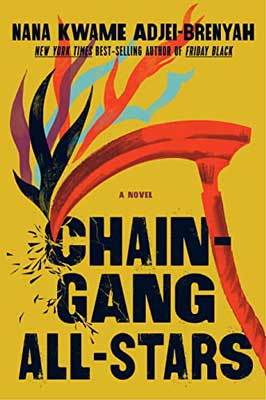 Chain Gang All Stars by Nana Kwame Adjei-Brenyah
Dystopia set in the US prison system
Publication date: April 4, 2023
The Criminal Action Penal Entertainment (CAPE) is a highly controversial prison program that allows people to fight to the death for their freedom.
We follow two chain gang all-stars, Loretta Thurwar and Hamara "Hurricane Staxxx" Stacker, as they do what it takes to survive while still trying to maintain their humanity.
Thurwar is only a few fights away from securing her freedom. But in a system this corrupt, will she ever really get out?
This high-octane dystopia is sure to be full of vivid imagery and social commentary and is one of our top spring 2023 book releases.

Read Chain Gang All Stars: Amazon | Goodreads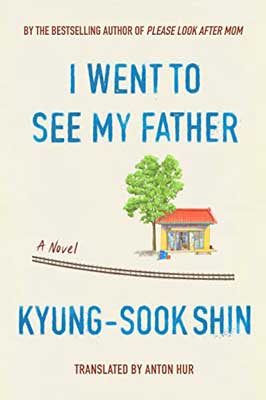 I Went to See My Father by Shin Kyung-sook
Translated into English by Anton Hur
Literary fiction set in South Korea
Publication date: April 11, 2023
In an effort to reconnect with her elderly father, Hon has returned to her home in the countryside following the tragic and accidental loss of her daughter.
At first, she finds him frail and quiet, awkward yet still kind. But once she finds a chest – and starts reading all of the letters inside – the family history she thought she knew begins to be rewritten.
From wartime horror and financial hardship to affairs and cult activities, Hon learns things she never knew about the extraordinary lives of her father and of her siblings.
Covering some of the most tumultuous times of Korean history, this is one of the best upcoming book releases of 2023 for anyone interested in Korean culture.

Read I Went to See My Father: Amazon | Goodreads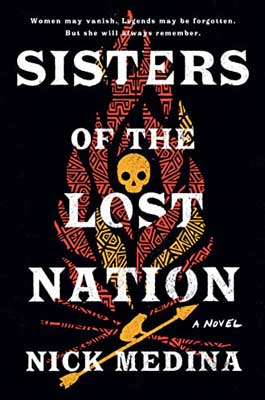 Sisters of the Lost Nation by Nick Medina
Social horror set on a Native American reservation
Publication date: April 18, 2023
Anna Horn is being haunted – and possibly hunted – by an entity from an old tribal myth that follows her wherever she goes.
What's more, women are disappearing in alarming numbers across the reservation where she lives.
Does the entity have anything to do with the disappearances, or is it something newer and potentially more sinister?
Anna isn't the only one searching for answers, but when her sister, Grace, also disappears, she will do whatever it takes to get her back.
Sisters of the Lost Nation is one of the 2023 book releases we are most looking forward to as it deals with important issues like Missing and Murdered Indigenous Women.
Find more incredible books about sisters.

Read Sisters of the Lost Nation: Amazon | Goodreads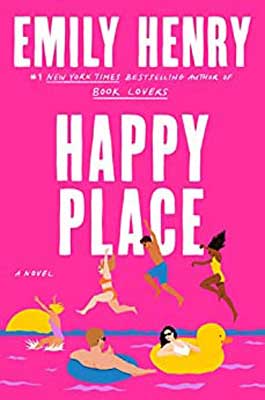 Happy Place by Emily Henry
Fake dating rom-com set in Maine
Publication date: April 25, 2023
Wyn and Harriet broke up 6 months ago, and they still haven't told anyone. Mostly because that would mean discussing why they broke up.
Plus, they've always been considered couple goals to all their friends, and they wouldn't want any of them to lose faith in love, right?
Instead, Wyn and Harriet are choosing to fake it through the annual get-together with their friends in Maine. Even if it means lying to everyone and sharing a bed.
What could possibly go wrong?
At TUL we loved Beach Read, and have picked up every Emily Henry since. So naturally, Happy Place is one of our top new book releases of 2023 for romance readers.
You might also enjoy Henry's Book Lovers, which was loosely set around Asheville, NC.

Read Happy Place: Amazon | Goodreads
May 2023 Book Releases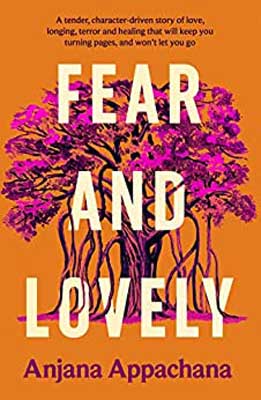 Fear and Lovely by Anjana Appachana
Contemporary lighthearted drama set in India
Publication date: May 9, 2023
Mallika lives in a close-knit community with her family in a New Delhi colony. Everyone knows everything about everyone there, so it can be difficult to keep secrets.
One secret Mallika tries to keep under wraps is the fact that she suffered a trauma when she was nineteen; a trauma that left her depressed and with three days of memory loss.
Hiding her mental illness from the community takes a lot of effort. But when people begin to voice their secret troubles, the floodgates open and the healing can begin.
Mixing humor with drama, Fear and Lovely is one of the most uplifting and cathartic new book releases of 2023 perfect if you are looking to read more dynamic books set in India.

Read Fear and Lovely: Amazon | Goodreads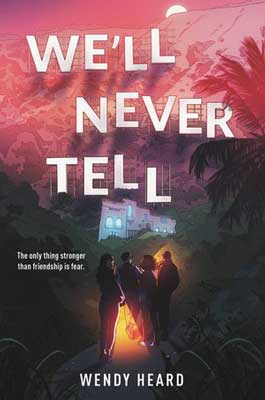 We'll Never Tell by Wendy Heard
YA mystery thriller set in L.A., USA
Publication date: May 16, 2023
Casey and her friends Zoe, Eddie, and Jacob are the anonymous brains behind the incredibly popular YouTube channel We'll Never Tell, which is known for breaking into some of L.A.'s most infamous properties.
To close out their senior year, they decide on their biggest story yet: the notorious Valentini "murder house."
While wandering around, an alarm trips, and they're forced to flee before the police arrive. But only three of them make it out – Jacob is still inside, bleeding to death.
Who attacked Jacob, and why? And can Casey and the others figure it out before it's too late?
This is one of the best upcoming book releases of 2023 for fans of YA thrillers with a spooky atmosphere and lots of secrets.

Read We'll Never Tell: Amazon | Goodreads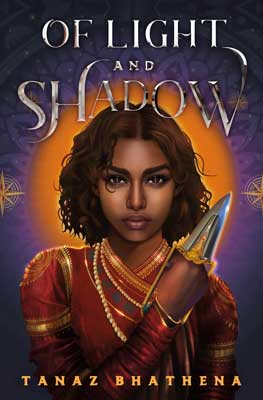 Of Light and Shadow by Tanaz Bhathena
YA fantasy romance inspired by 17th-century India
Publication date: May 23, 2023
Having been abandoned at birth and raised by the leader of a ruthless group of farmers turned bandits, Roshan Chaya is seeking revenge for the murder of her adopted father.
Now the leader of the Shadow Clan, she will stop at nothing to avenge his death and liberate her people from the poverty brought upon them by the corrupt governor.
Meanwhile, as the unimportant 2nd in line to the throne, Prince Navin is not entirely missed when he is kidnapped by the Shadow Clan.
But his plan to escape by befriending their fearless leader comes awry when they both start genuinely falling for each other.

Read Of Light and Shadow: Amazon | Goodreads
Join The Uncorked Reading Challenge Today
---
Travel around the world with the Uncorked Reading Challenge. Get the best book and movie recs straight to your inbox. Sign Up Now.
June 2023 Book Releases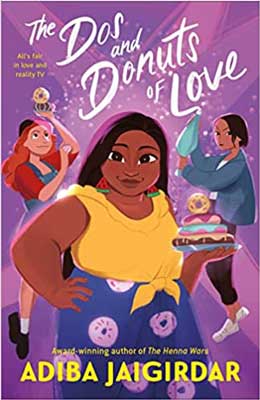 The Dos and Donuts of Love by Abida Jaigirdar
Contemporary YA romance set in an Irish baking competition
Publication date: June 6, 2023
It's a dream come true when young Shireen Malik is selected to compete in a brand new televised baking show.
If she wins, she'll get prize money and be able to generate some buzz for her parents' donut shop, You Drive Me Glazy.
She's going to have to keep her head in the game, but it's not going to be easy as pie.
One of the other contestants is Shireen's very recent ex-girlfriend Chris. And, outgoing competitor Niamh is fast becoming more than a new friend.
Will Shireen's cookie crumble? Or will everyone get their just desserts? The Dos and Donuts of Love is perfect for those looking for foodie books coming out in 2023.
Enjoy more books about, set in, and from Ireland.

Read The Dos and Donuts of Love: Amazon | Goodreads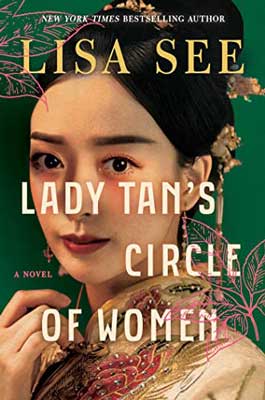 Lady Tan's Circle of Women by Lisa See
Historical fiction set in 15th Century China
Publication date: June 6, 2023
Born into an elite family, Tan Yunxian is nonetheless marginalized due to her gender and sent to be raised by her grandparents so she can be "of use" in later life.
However, her grandmother is one of the few female doctors in China, and she teaches Yunxian about medicine.
When Yunxian is separated from her best friend Meiling and sent into an arranged marriage, she is forced to act like a proper wife and forbidden to leave the grounds.
But she will not stay stifled forever.
Based on a true story, this is one of the most compelling feminist tales among the new book releases of 2023.

Read Lady Tan's Circle of Women: Amazon | Goodreads
July 2023 Book Releases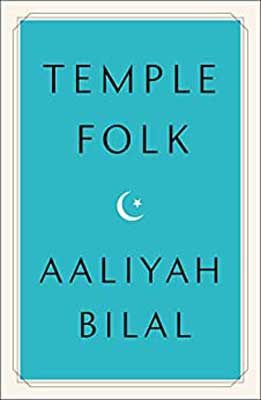 Temple Folk by Aaliyah Bilal
Contemporary short story collection set amongst the Black Muslim community of America
Publication date: July 4, 2023
With this collection of ten stories, author Aaliyah Bilal covers a broad range of topics that form the building blocks of a community.
From politics and religion to sexuality, gender, race, and economics, the experiences of contemporary Black American Muslims are explored in nuanced and unflinching detail.
The situations range from the everyday to the specific; from a former vegetarian father attempting to obtain a cheeseburger to an FBI spy trying to reconcile his responsibilities.
Temple Folk is one of the most poignant and human of the July 2023 book releases.

Read Temple Folk: Amazon | Goodreads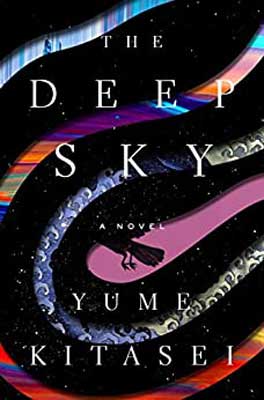 The Deep Sky by Yume Kitasei
Sci-Fi thriller set on a ship in deep space
Publication date: July 18, 2023
Having left Earth in order to reach a new livable planet, a crew of 80 elite graduates is thrown into turmoil when a bomb knocks them off course and kills three people.
The only surviving witness to the explosion is Asuka, and unfortunately, she's also the main suspect.
While the suspicious crew members begin to turn on each other, Asuka battles her own demons; as the last picked for the mission, she never felt like she truly belonged on the ship.
But with the Earth's environment on its last legs, the mission must succeed, and Asuka must rise to the occasion with everything she's got.
Because who knows when the bomber will strike again?
If you love heading to space via a good book, try these alien books.

Read The Deep Sky: Amazon | Goodreads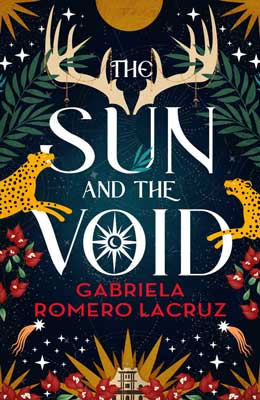 The Sun and the Void by Gabriela Romero-Lacruz
LGBT fantasy set in a world inspired by South American folklore
Publication date: July 25, 2023
On the verge of death, Reina stumbles into Aguila Manor and is saved by the dark magic of her estranged grandmother.
The old sorceress has been working for the wealthy Don Enrique – the master of the house – and a man Reina is now desperate to win (and keep) the favor of.
But that means undertaking some questionable tasks, and when tragedy strikes the family, those tasks become more and more dangerous.
To complicate matters, Reina has become smitten with Don Enrique's daughter, the beautiful and otherworldly Celeste.
Before long, she'll have to decide where her loyalties truly lie.
Check out more LGBT fantasy books!

Read The Sun and the Void: Amazon | Goodreads
Save The Most Anticipated Upcoming Book Releases Of 2023 For Later: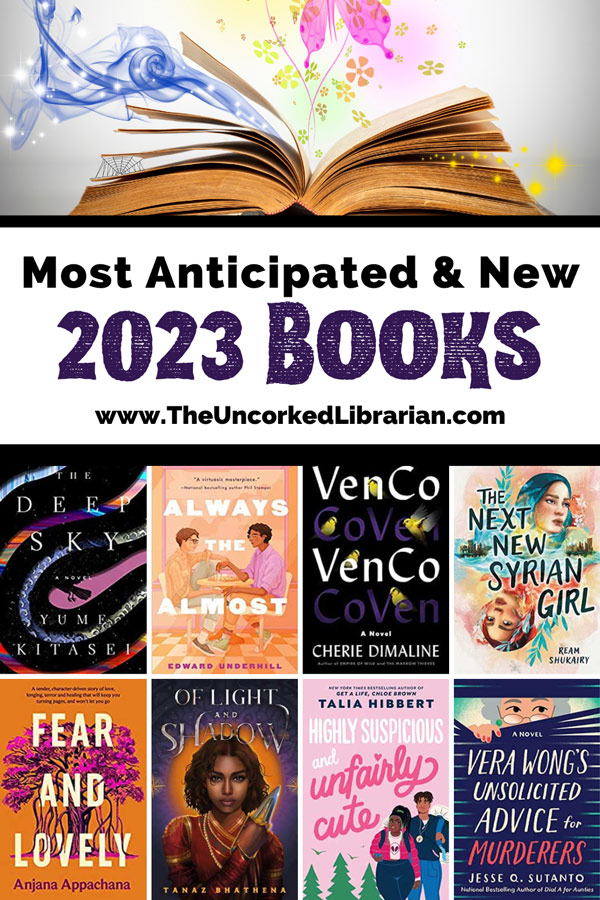 Grab these books coming out in 2023 here:
1. Book of the Month: Get the month's hottest new and upcoming titles from Book of the Month. You might snag an early release or debut author. Along with selecting a book a month, find terrific add-ons, both trendy and lesser-known titles.
2. Audible Plus: From Amazon, listen to Amazon Originals, podcasts, and audiobooks. They add new titles every week.
3. Amazon Prime: Don't miss Amazon First Reads – early access to Kindle books. Get fast delivery as well as movies, music, Originals, shows, and more.
4. Or, start your trial of Amazon Video for movies and tv series on demand.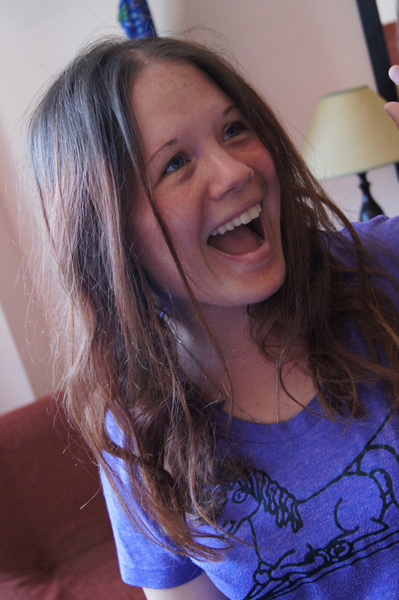 Thank you to TUL contributor, Dagney McKinney
Dagney (pronouns: any) is a neurodivergent writer who loves all things macabre and weird. She likes outrageously spicy food, long walks through graveyards, and historical tangents. You'll most likely find her wandering around somewhere quiet or underground, buying salt, or whispering to camels.
What 2023 book releases are you most excited about?
Are there certain authors you look for every year? What books coming out in 2023 are you anxiously awaiting?
Lastly, what was your favorite book published in 2022? Let us know in the comments.
Previous Years: