Head under the sea and to magical places and islands for the best mermaid books for adults, teens, and tweens.
Here at The Uncorked Librarian, we love mermaid novels. And even better, we also have writers with varying tastes.
Christine – She loves those fantastical books about mermaids that enchant, make you shed a tear or two, and showcase all of the love.
The fluffier and more romantic, the better, and she'll never turn down tipsy tails – pun intended.
Dagney – Well, it's safe to say that she reads those dark and stormy mermaid books. Gothic horror, bizarre novellas, and gruesome and creepy books set on ships, she's got your back.
Plus, everyone enjoys LGBT, historical fiction, mythology, pirate books, short stories, and graphic novels about mermaids.
But, with so many mermaid stories out there, how do you choose? Below, find just a few of the best books with mermaids for adults, teens, and tweens.
We'd love to know your favorite mermaid book in the comments. Let's get started!
If you enjoy these books on mermaids, uncover even more fantastical stories & beings.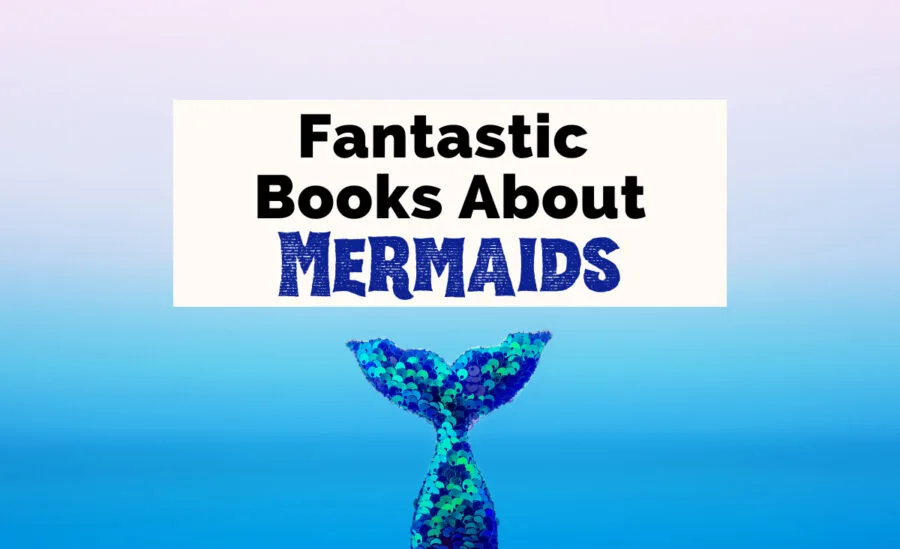 Grab top mermaid books for adults and teens here:
1. Book of the Month: Get the month's hottest new and upcoming titles from Book of the Month. You might snag an early release or debut author. Along with selecting a book a month, find terrific add-ons, both trendy and lesser-known titles.
2. Audible Plus: From Amazon, listen to Amazon Originals, podcasts, and audiobooks. They add new titles every week.
3. Amazon Prime: Don't miss Amazon First Reads – early access to Kindle books. Get fast delivery as well as movies, music, Originals, shows, and more.
4. Or, start your trial of Amazon Video for movies and tv series on demand.

18 Best Mermaid Books
By Dagney McKinney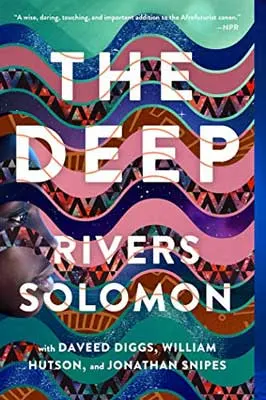 The Deep by Rivers Solomon
with Daveed Diggs, William Hutson, and Jonathan Snipes
During the time of the slave trade, many African women found to be pregnant were thrown overboard by their contemptuous slave owners.
But instead of drowning in the dark depths of the ocean, these women and their unborn children survived and evolved to form an underwater society of mer-people.
Among these aquatic descendants is Yetu, who holds a particularly pitiable position; she is the historian – the one who remembers.
Because her people's trauma was so brutal, the memories are all kept in just one person. That person is Yetu, who carries the burden by herself so that others may prosper.
But such mental strain is too much for her to bear, and in an effort to escape it Yetu finds herself swimming to the surface, where she discovers a world her people have not seen for a long, long time.
Fun fact: the idea for this novella came from a hip-hop song written for the TV show This American Life. Not many books about mermaids can make that kind of claim.
Uncover more LGBT fantasy books here!

Read The Deep: Amazon | Goodreads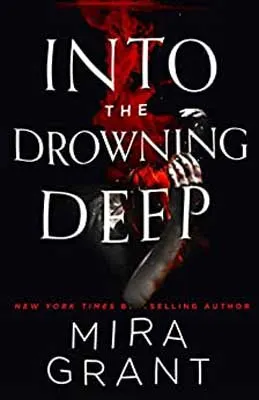 Into the Drowning Deep by Mira Grant
Into the Drowning Deep and its prequel novella Rolling in the Deep are two of the best mermaid books for sci-fi horror fans and if you are looking for novels about sisterhood.
Seven years ago the entire crew of the Atargatis disappeared while filming a "mockumentary" about mermaids.
For seven years, Victoria "Tory" Stewart has grieved for her sister Anne and the unanswered question about what happened onboard the Atargatis.
And she isn't the only one looking for answers. Imagine Entertainment, the company that sent out the Atargatis, wants to know what happened, and they're willing to pay good money to find out.
Now they're sending out a second ship, the Melusine, and they have spared no expense to acquire the best scientific minds in the world to discover the truth.
But some secrets might be better left uncovered.
If you like the idea of creepy books set on ships, Into the Drowning Deep is definitely one of the best ocean horror novels about mermaids.
Author's note: The prequel Rolling in the Deep, a fantastic short horror book, recounts the fate of the Atargatis and is not essential for reading Into the Drowning Deep.
However, I personally think reading the prequel first adds to the mounting dread in Into the Drowning Deep.
Whereas reading the prequel second is more like a flashback to confirm what you already know, but to find out exactly what happened.

Read Into the Drowning Deep: Amazon | Goodreads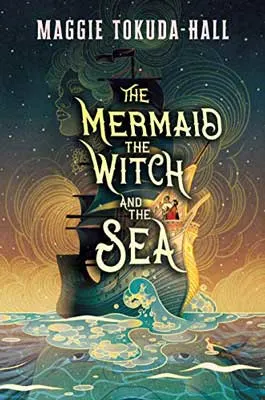 The Mermaid, the Witch, and the Sea by Maggie Tokuda-Hall
In this sweeping sapphic fantasy on the high seas, we are introduced to Flora, a former starving urchin serving aboard the pirate ship Dove.
But in order to fit in with the crew and be treated with respect, she has had to reinvent herself as the dreaded male pirate Florian.
Florian the pirate lives by three rules: don't attract attention, don't trust anyone, and don't feel.
Unfortunately, these rules are put to the test when Flora finds herself drawn to the imperious Lady Evelyn Hasegawa, a passenger on the ship.
When the other pirates take the wealthy passengers prisoner, she and Flora manage to escape.
Together, they must make it to safety, via several unsavory and mysterious characters, including a mermaid with particularly sought-after blood.
With wit, charm, and plenty of adventure to spare, this is one of the most fun mermaid books you're likely to find.
If you enjoy books set on boats, you might find something new to read on our shipwreck book list.

Read The Mermaid, the Witch, and the Sea: Amazon | Goodreads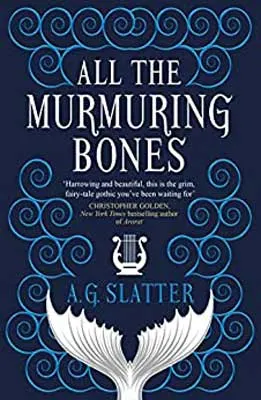 All the Murmuring Bones by A.G. Slatter
A dark pact with creatures of the deep might seem like a good idea to begin with, but over time it may come back to bite you, literally.
To ensure safe passage for their ships, the family of Miren O'Malley made a pact with a race of sea creatures called the mer. In return, they promised to give them one child from each generation.
But as time wore on, the O'Malley family's numbers have dwindled, and Miren's grandmother is determined to restore them to their former glory, no matter the cost.
With content that's so dark it verges on horror territory, this is a true gothic fantasy that's told with a first-person point of view.
All the Murmuring Bones is definitely one of the best mermaid books for adults who don't shy away from the more gruesome aspects of magic and inhuman creatures.

Read All the Murmuring Bones: Amazon | Goodreads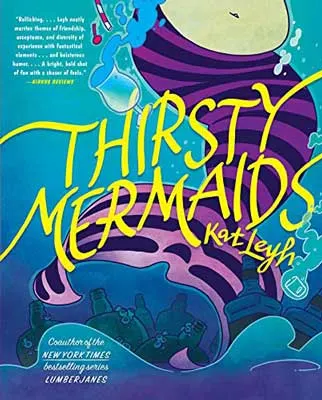 Thirsty Mermaids by Kat Leyh
One evening, while once again indulging in a night of heavy drinking, the three mermaids Pearl, Tooth, and Eez find that they have suffered a great tragedy: they're out of shipwreck wine.
So with the ingenuity that can only come from being inebriated, they decide to use some nifty magic to make themselves human-presenting so that they can sneak onto land and into the nearest bar.
What could possibly go wrong? Well, on awakening into some unpleasant hangovers, they discover that they don't exactly know how to stop the spell and change back.
For now, they're stuck living in the human world. Hopefully the bartender they "befriended" will let them keep crashing at his place until they can sort this all out.
Undeniably on the lighter end of the spectrum when it comes to books about mermaids for adults, this raucous twist on the traditional mermaid narrative is highly entertaining.
Plus, LGBT graphic novel lovers will enjoy Thirsty Mermaids.

Read Thirsty Mermaids: Amazon | Goodreads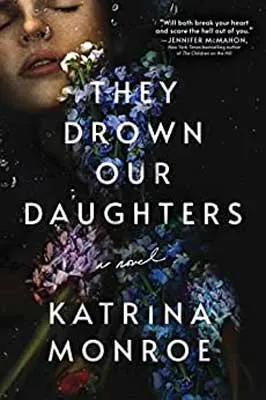 They Drown Our Daughters by Katrina Monroe
Following the less-than-amicable split from her wife, Meredith Strand has returned with her young daughter to her childhood home. But things are not what they once were.
Tourists used to come in droves to see Cape Disappointment (despite the name), in the hopes of seeing a ghost, because Cape Disappointment is rumored to be haunted.
Ironically, the place is now more like an actual ghost town than it ever was, with empty streets lying under the baleful gaze of the town's lighthouse.
Meredith's mother, however, believes that the ghosts are in fact real. But with the early onset of Alzheimer's, she might not be the most reliable source.
What all three of them don't know is that there is something in the water, something that calls out to every generation of women, and that if you hear the call, it's already too late.
Like many mermaid novels, this gothic horror will leave you unsettled and probably a little hesitant to get back into the water anytime soon.
Plus, who doesn't love a good ghost story?

Read They Drown Our Daughters: Amazon | Goodreads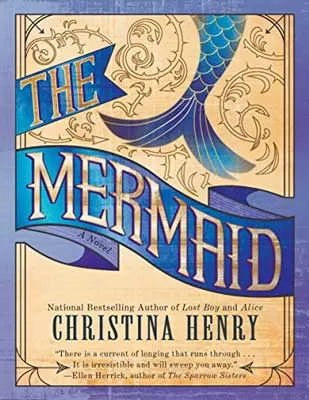 The Mermaid by Christina Henry
Once upon a time there was a mermaid called Amelia, who yearned to know more about the mysterious land above the waves.
When she is accidentally caught by a fisherman, Amelia finds herself drawn to him. With magic, she becomes able to walk on land and marry him.
One day, the fisherman rows out to sea and never returns. While mourning his loss, she is approached by the messenger of a young entrepreneur, who asks her to be in his traveling circus of attractions.
The entrepreneur's name is P.T. Barnum, and Amelia agrees to play the mermaid in his menagerie.
But what she doesn't know is that she is now under a contract, and the profit-driven Barnum has no intention of ever letting her go.
Author Christina Henry's mixture of history and fantasy is atmospheric and poignant and is one of the best mermaid books on this list if only for showing the world more of the very real P.T. Barnum's despicable traits.

Read The Mermaid: Amazon | Goodreads
Out of the Blue by Jason June
As a rite of passage, all teen merfolk must head out on a Journey.
Your Journey will last a month and be spent on land where you must help a human within one moon cycle or be stuck forever "out of the blue."
But if you succeed, you can return to Pacifica and become an Elder.
For obvious reasons, Crest is not looking forward to their Journey. On top of such high stakes, humans have polluted the planet with their disgusting ways.
Presenting as a male, Crest finds the lifeguard Sean, whose boyfriend has just dumped him. Now Crest is on a mission to make said ex-boyfriend jealous and therefore help Sean win him back.
But the more time Crest and Sean spend with each other, the more they find that they're developing real feelings.
It's one of your classic lovers-torn-between-two-worlds-but-one-of-them-is-a-merperson mermaid books; a tale as old as time. But will they get together?

Read Out of the Blue: Amazon | Goodreads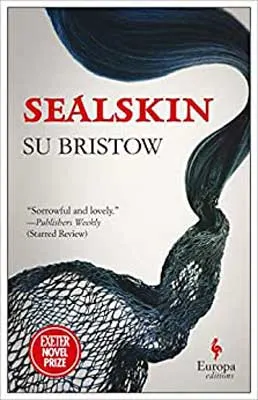 Sealskin by Su Bristow
On the west coast of Scotland, fisherman Donald lives a lonely life, but he manages to make a small living nonetheless.
Then one night, he witnesses something miraculous; seals that have left the water, shed their skin, and are now dancing on the beach in the forms of women.
For these beings are selkies – legendary seals that can transform into people when not wearing their skins.
But though enthralled, Donald commits an unspeakable act and forever changes the lives of himself, his family, and the entire community in which he lives.
Can he ever atone for what he has done?
Like many books about mermaids and selkies, Sealskin is both captivating and mesmerizing – despite treading in some dark territory – and the setting is very atmospheric.

Read Sealskin: Amazon | Goodreads
Black is the Color by Julia Gfrörer
Another graphic novel, this one of the most bizarre mermaid books.
This somewhat fever dream book is about a man stranded at sea on a small boat who sees a woman and thinks he's losing his mind.
But is he?
Set in the 17th century, this is a claustrophobic tale about a dying, desperate man and a doomed romance with a siren of the sea.

Read Black is the Color: Amazon | Goodreads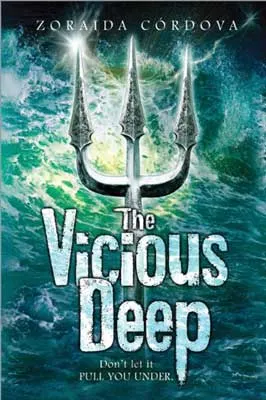 The Vicious Deep by Zoraida Córdova
Something has changed in Tristan Hart.
It was bad enough that he got sucked out to sea while trying to save swimmers from an unexpected storm.
It's even worse that he doesn't remember the three days he apparently spent out there, and ever since he woke up in hospital, he's had a bad rash on his legs and neck.
Unfortunately for Tristan, things are about to get a whole lot weirder, especially when his neck rash becomes gills and his legs fuse together.
It turns out, Tristan is a merman, thanks to his mermaid mother. And not just any merman; Tristan is heir to a vast underwater kingdom, and also now a pawn in a battle as old as time.
For novels about mermaids, The Vicious Deep has a lot of high fantasy world-building and a main character who is flawed enough to be compelling, especially when accompanied by some well-rounded supporting characters.

Read The Vicious Deep: Amazon | Goodreads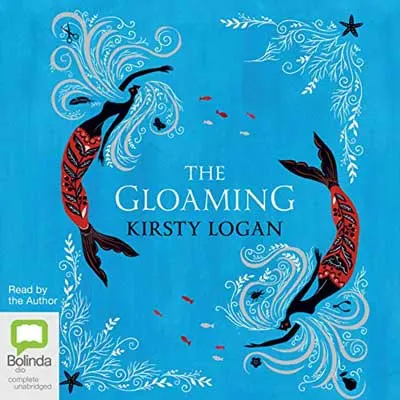 The Gloaming by Kirsty Logan
On the island where her family lives, there is strange magic at work.
Those who are near the end of their lives travel to a certain cliff where they become turned to stone, forever looking out over the sea.
Mara knows this will happen to her one day, as it will to the rest of her family, from her boxer/ballerina parents to her brother Bee and sister Islay.
However, when tragedy strikes, Mara's worldview is thrown off balance. It takes the appearance of the majestic Pearl, years later, to bring her out of her malaise.
But is Pearl really just a fake mermaid performer – with a hidden oxygen tank and a fake tail – or is she something more?
Author Kirsty Logan uses the idea of an island to great metaphorical effect, and the beauty in her writing puts this novel among the best mermaid novels on this list.
Uncover even more great island reads.

Read The Gloaming: Amazon | Goodreads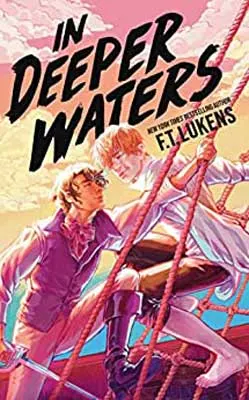 In Deeper Waters by F.T. Lukens
Sexy mermen? Pirates? A gay prince? This LGBT fantasy mermaid book is a fun coming-of-age adventure through the high seas.
Prince Tal has led a fairly sheltered life behind the palace walls. But as he comes of age, it's time to see more of the kingdom. He sets sail with a palace-approved ship and crew.
But just days in, the crew comes across a young boy named Athlen stuck on an abandoned, sinking ship, and they take him onboard as a prisoner.
Tal is instantly drawn to Athlen. But alas, this is short-lived as Athlen jumps overboard and is presumed dead.
So how does he show up – on land – just days later and very much alive? And will he be able to help Tal who has found himself kidnapped by a bunch of scheming pirates?
Oh, and did I mention there are merfolk? Pirate and mermaid books don't get any more adventurous than this!
Read In Deeper Waters: Amazon | Goodreads
Join The Uncorked Reading Challenge Today
---
Travel around the world with the Uncorked Reading Challenge. Get the best book and movie recs straight to your inbox. Sign Up Now.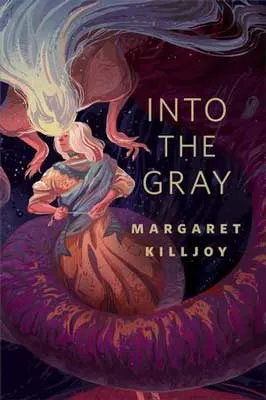 Into the Gray by Margaret Killjoy
Okay, so this is cheating a bit as it's really a short story released by tor.com.
But if you just want to dip your toes into creepy books about mermaids, this is a great place to start.
This LGBT mermaid novella follows Laria – a transwoman and thief who lures men away to rob them – and her mermaid lover, who's a touch more cruel.
This is a very short little story, so you really don't need to know any more than that!

Save Into the Gray: Goodreads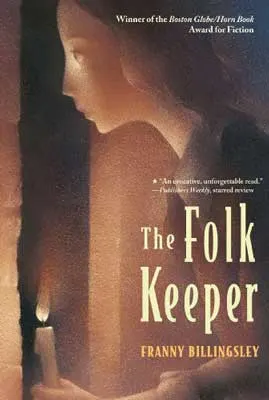 The Folk Keeper by Franny Billingsley
Illustrated by Leonid Gore
As a Folk Keeper – in fact, the only Folk Keeper in all of Rhysbridge – Corinna's job is simple: keep the Folk at bay.
For these foul, cave-dwelling gremlins will ruin crops and make livestock sick if left unchecked.
Fortunately, Corinna has plenty of tools at her disposal to help her, not least her strong resolve and steely composure.
However, on top of these traits, she also has other less-common abilities, such as never being cold and always knowing exactly what the time is.
When Corinna is called to be the Folk Keeper at the wealthy seaside manor of Marblehaugh Park, she will finally learn why she is the way she is and change the course of her life forever.
Told in a journal format, The Folk Keeper is an excellent feminist YA novella for anyone who enjoys novels about mermaids.

Read The Folk Keeper: Amazon | Goodreads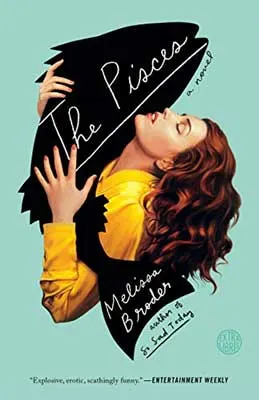 The Pisces by Melissa Broder
The Pisces is one of the most famous mermaid books for adults due to its, er, unconventional subject matter.
Following a bad breakup and a stagnant academic career, Lucy heads to San Francisco to house-sit for her sister.
Lucy tries everything to get her mind off things. But nothing quite works until she meets Theo, an enigmatic stranger on the beach.
Anyway, since it was the entire marketing of the book, it's really not that much of a spoiler to say that he is, in fact, a merman. And they start to get it on, a lot.
The Pisces is WEIRD, a little smutty, and definitely won't be for everyone. But outside of the awkward fish p*rn, it also examines some important topics like mental health and belonging.

Read The Pisces: Amazon | Goodreads
More Books On Mermaids From Christine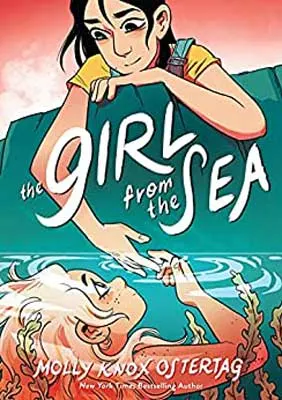 The Girl from the Sea by Molly Ostertag
One of the sweetest LGBT graphic novels about mermaids and selkies for tweens, The Girl from the Sea promises a heartfelt story about friends and love.
With her parents separated and a moody brother, fifteen-year-old Morgan is keeping a secret from her friends and family.
When Morgan slides off of a rock and almost drowns, Keltie saves her. And let's just say that Keltie is, well, a keltie.
These two friends begin to care for one another deeply, but Morgan wishes to keep their relationship a secret.
Not to mention that Morgan's best friend's family has a new luxury boat. They plan on conducting tours around this Canadian island – thus jeopardizing Keltie's seal family. What will Morgan do?
We just love uplifting LGBT books for teens, although The Girl from the Sea will leave you with misty eyes.
Fall head first for Ostertag's gorgeously illustrated Canadian landscapes, Keltie's endearing purple dolphin t-shirt, and a fantastic gaggle of well-developed characters.
Graphic novels for young adults – that adults will also appreciate – don't get any better than this!
Read The Girl from the Sea: Amazon | Goodreads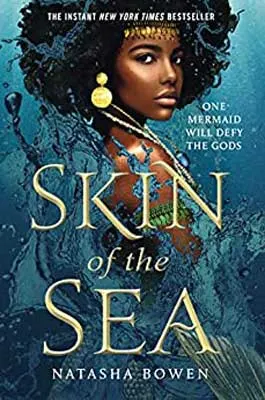 Skin of the Sea by Natasha Bowen
Once enslaved and thrown overboard, the goddess Yemoja saves Simidele by transforming her into a Mami Wata, or mermaid.
However, Simi doesn't want to completely forget her human past, and she's not great at following the rules.
While Simi's sole job is to help others like her pass peacefully by sending their souls home, she cannot let the one breathing person she finds in the water die.
However, saving Kola means facing punishment and the potential extinction of her species.
Only by finding the magical rings and asking Olodumare, the Supreme Creator, for forgiveness can she hope to undo her "wrongs."
Yet, Kola has his own life-or-death battle, and he's also kind of cute… We all know the story of The Little Mermaid, though, and humans and mermaids are not allowed to fall in love.
Bowen is a Nigerian-Welsh author, and behind the magic of her story lies the horrors of the slave trade.
Mermaid books integrating West African culture, mythology, and history don't get any better than Skin of the Sea.
Fantasy lovers will sink deep into a world of fairies, mythical beings, and temperamental gods.

Read Skin of the Sea: Amazon | Goodreads
Save These Books About Mermaids For Later: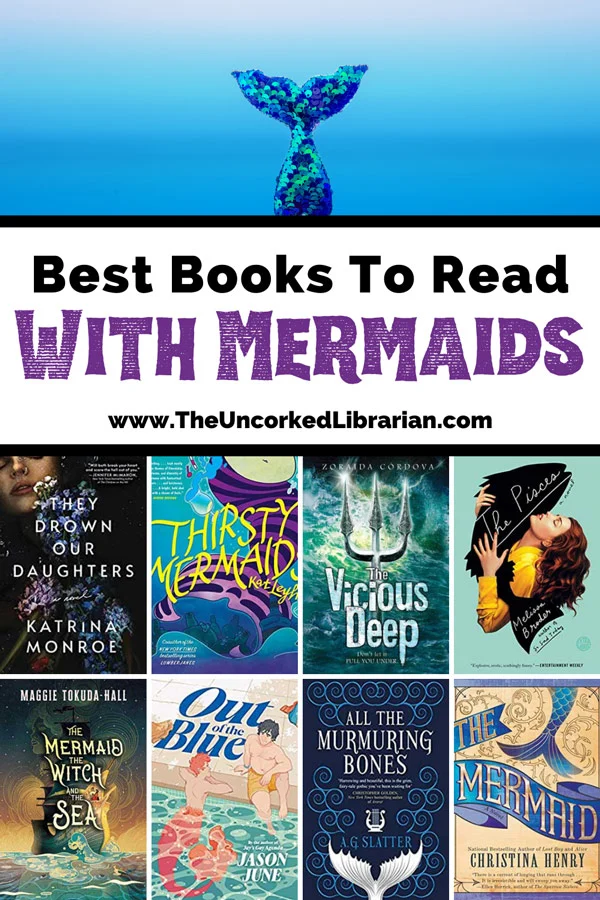 Grab the best books with mermaids here:
1. Book of the Month: Get the month's hottest new and upcoming titles from Book of the Month. You might snag an early release or debut author. Along with selecting a book a month, find terrific add-ons, both trendy and lesser-known titles.
2. Audible Plus: From Amazon, listen to Amazon Originals, podcasts, and audiobooks. They add new titles every week.
3. Amazon Prime: Don't miss Amazon First Reads – early access to Kindle books. Get fast delivery as well as movies, music, Originals, shows, and more.
4. Or, start your trial of Amazon Video for movies and tv series on demand.

Thank you to TUL contributor, Dagney McKinney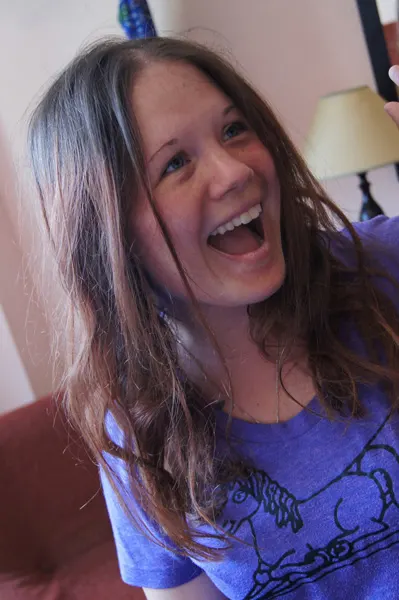 Dagney (pronouns: any) is a neurodivergent writer who loves all things macabre and weird. She likes outrageously spicy food, long walks through graveyards, and historical tangents. You'll most likely find her wandering around somewhere quiet or underground, buying salt, or whispering to camels.
Which mermaid novels do you love?
What are your favorite mermaid books for adults and teens? Our TBR list is always growing. Let us know in the comments.
And, if you love serpents and fantastical creatures, try these books about dragons.
For Fantasy Lovers, Enjoy:
Best Fantasy Audiobooks
Japanese Fantasy Books
For More Fantastical & Supernatural Stories:
Ghost Books
Witch Books
Vampire Stories
Books Featuring Werewolves
Books About Aliens
Unicorn Books
This reading list is part of our Uncorked 2023 Reading Challenge.